A truly enjoyable couple – I had the pleasure of shooting Scott and Lisa's wedding on Sweetest Day. Not only were these two a blast to work with, their bridal party was a ton of fun – I had a great time. Lisa was so fun, photogenic, and hilarious throughout the day – I so enjoy working with brides like her.
My favorite part of the day was while we were doing a portrait session at Rocky River Park, one of my favorite locals for creative portraiture. Lisa had no fear as we asked her to step out onto the rocks at the edge of the water to get some sweet beach shots. Scott was already learning the art of being a husband – carefully supporting her, and keeping her from falling into the water -way to be Scott!
I really had so much fun shooting the day, and working through their photos. Here is a sneak-peek at how some of their stuff turned out – I'm really happy with the work! Huge thanks to my good photographer friend Benjamin who inspired this sort of montage. I'm totally stealing his idea here!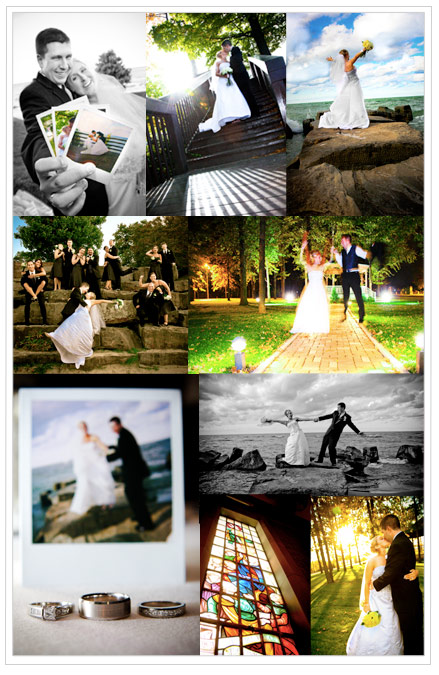 Posted In photos, Wedding