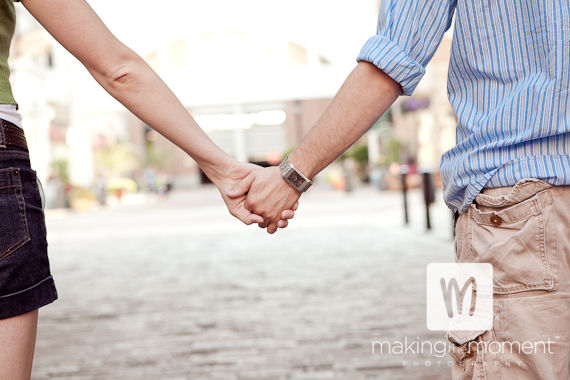 And this is how it rolls folks – one of the most fun evenings I've had snappin' images away this year. Welcome to Erin & Brandon's engagement session!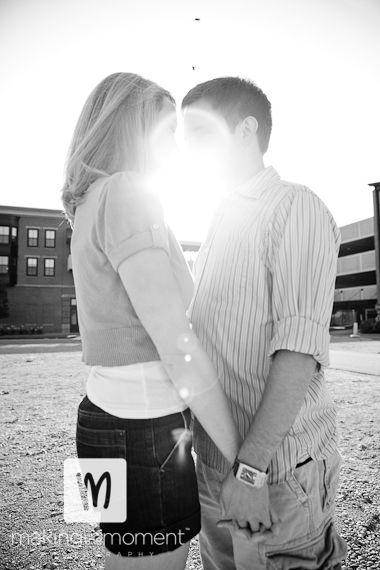 Check it out – Erin & Brandon asked me to photograph their day last fall, and their wedding is coming up in just about a month! Imagine the fun (and stress) these two are running with right now. So when Erin & Brandon let me know they were interested in getting some "practice time" in front of the camera, I was more than happy to oblige.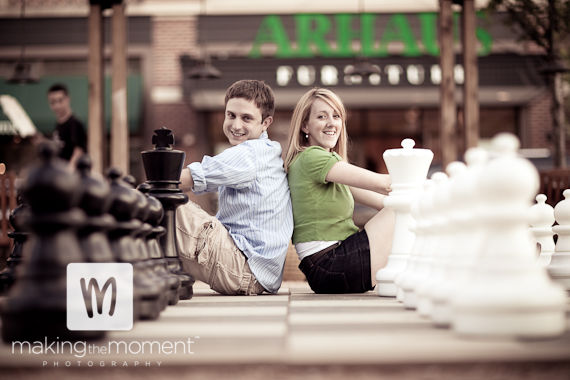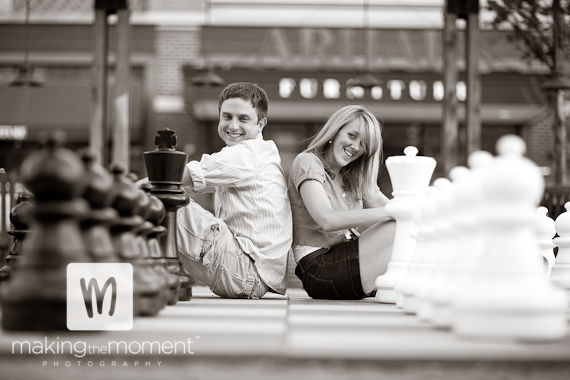 Of all the fun places to shoot in Cleveland, Crocker Park in westlake has always been one place I've wanted to work at. It's got all sorts of fun to it – lots of personality, a faux-urban feel, and tons of landscape to play with. What could be better? It wasn't hard to convince Erin that this place would rock – so we spent an evening together there.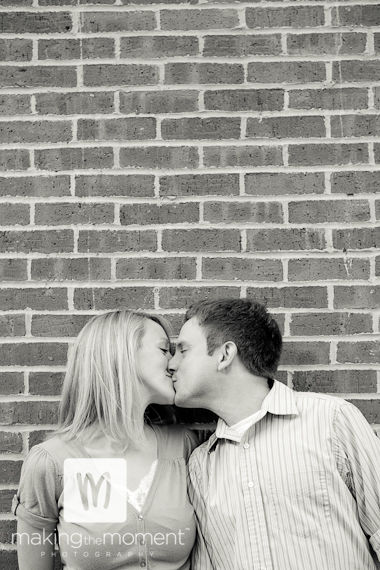 Our night started at Chipotle (one of my personal favorite fine fooderies), and resulted in us wandering around having fun.
Of course – what would an engagement session be without us freaking out a few drivers? Oh the fun =)
And what's better than nearly getting thrown out of barne's and noble? I tease – we never got in trouble – we were uber sneaky and stealthy pulling off these fun shots.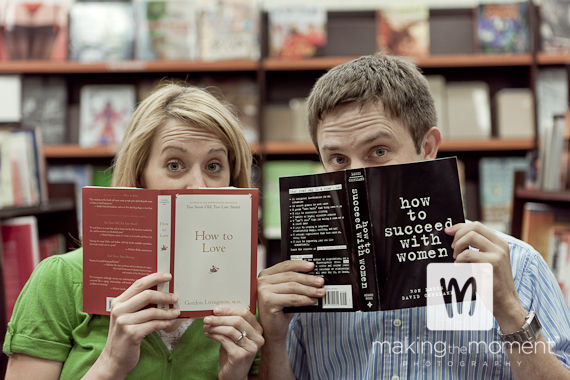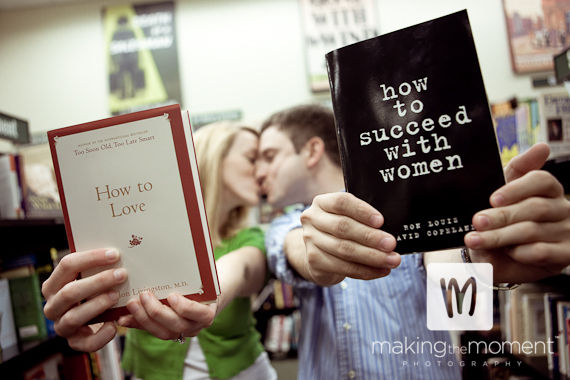 Without a doubt – the engagement session rocked – these two got some killer shots, and I got to know them a bit better. There is nothing better than becoming friends with those you serve – I can't wait to serve them on their wedding day!