A wedding to me truly says a lot about who you are, and for Nicki and Ben there venue was perfect.  Nothing says cool like downtown Cleveland, the home of the Rock Hall and the House of Blues.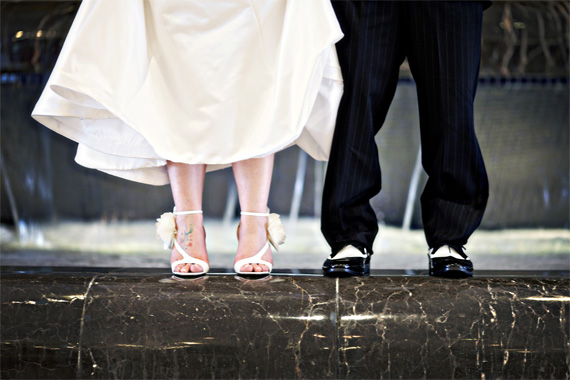 Our day of wedding photography began with the the guys.  With a little inspiration, we broke out the 80's rocker inside each one.  They were so great and had a blast rocking a wig and shades.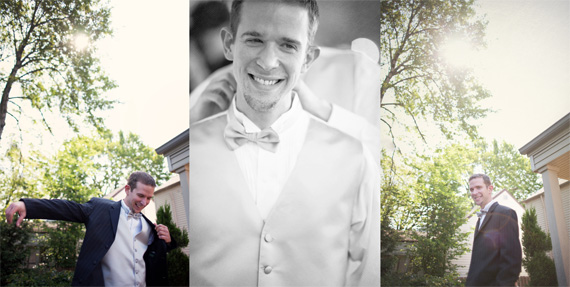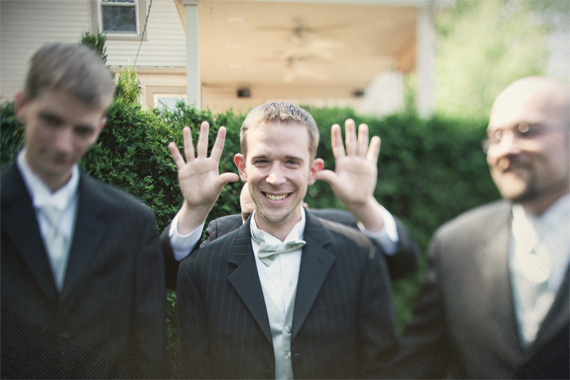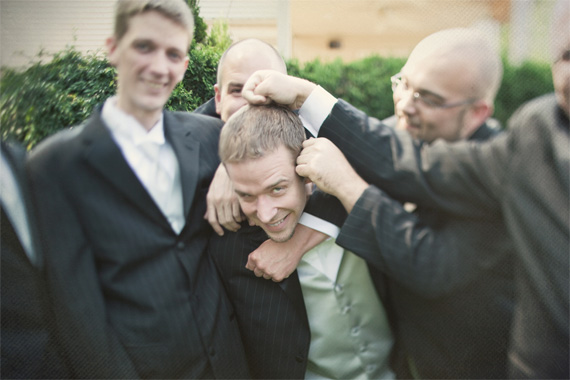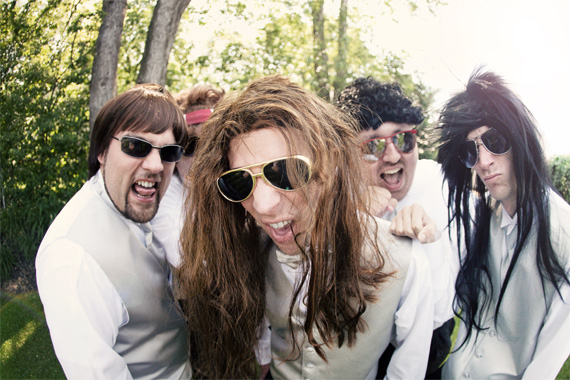 While the gentleman went to relax, I stopped by and found Nicki getting ready at her hotel room l.  The bridesmaids were furiously getting ready so that they could help Nicki get one more step closer to the big day.  She looked gorgeous in her wedding dress, and the netted veil was a unique touch!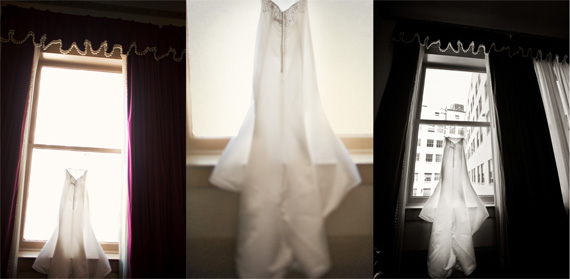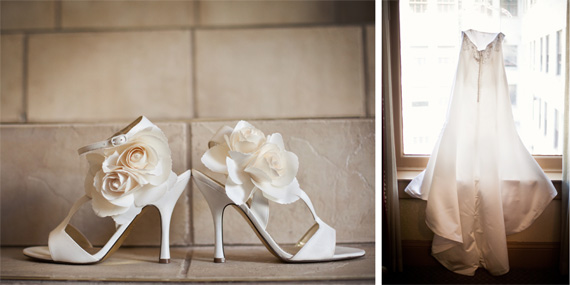 As a creative Cleveland wedding photographer, we're fortunate enough to see some beautiful wedding gowns and shoes – Nicki's were insanely gorgeous – perfect for her personality and style!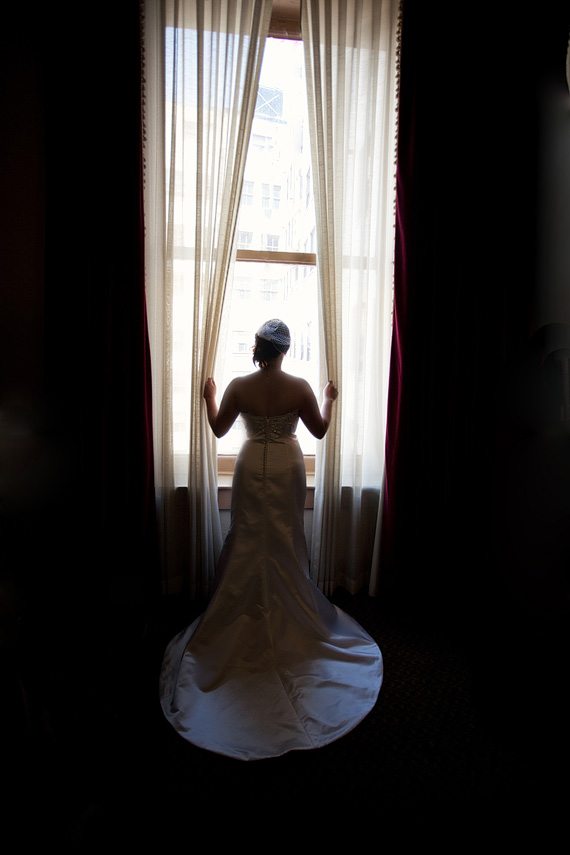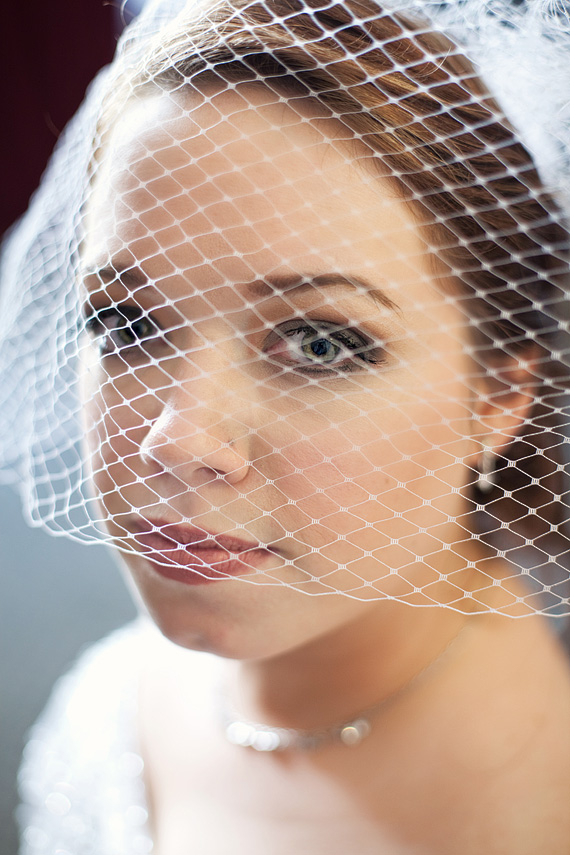 Ben and Nicki chose to see each other and share a special moment before the wedding.  I placed Nicki in the hotel elevator, which was original to the building, and she took it down to the lobby.  Ben was waiting for her when the doors opened and the tears immediately began to flow.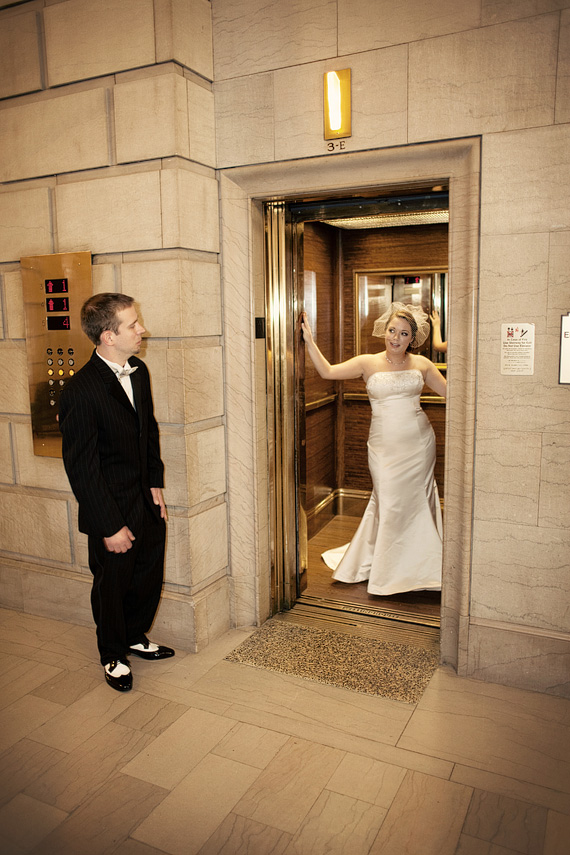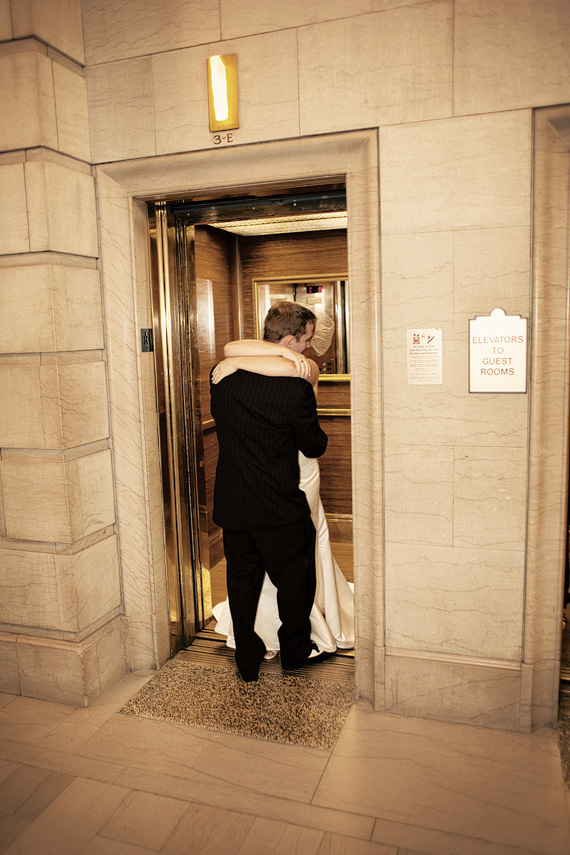 Our creative wedding photography session in downtown Cleveland was a blast – we captured and created some really incredible imagery while exploring the city-scape.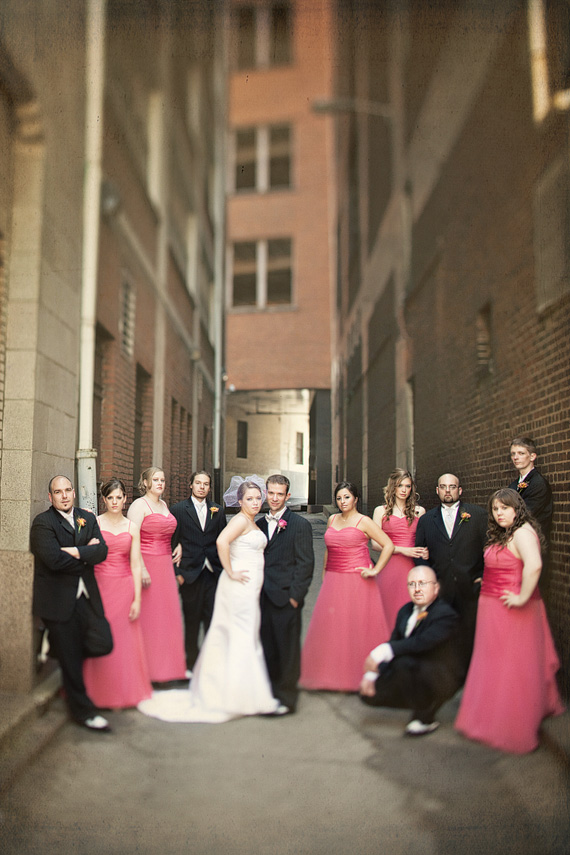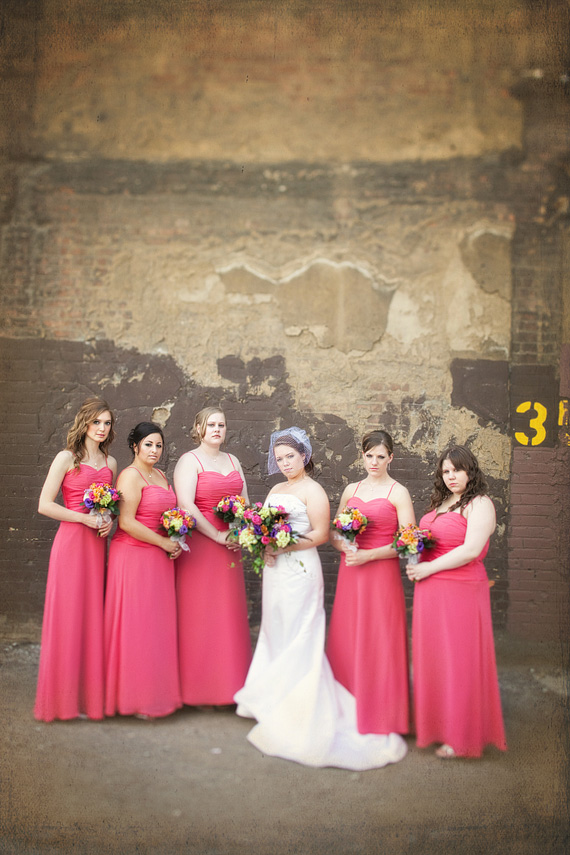 I love the way this little photo-montage turned out – I've found taking a mix of fun & elegant photos during our creative sessions breaks things up a bit & gives couples a variety to their wedding photographs.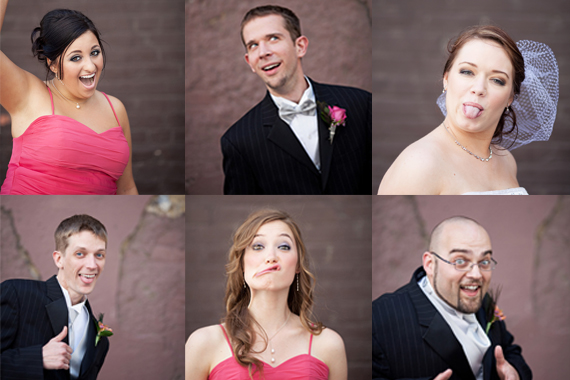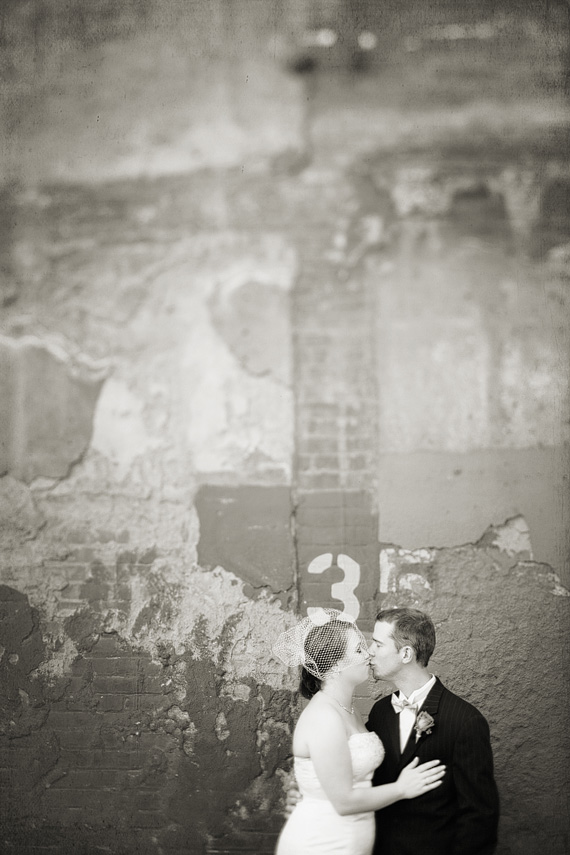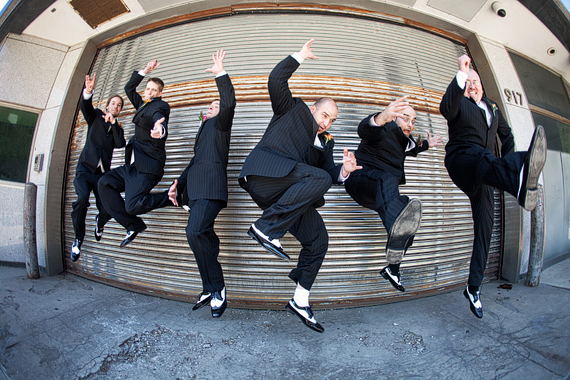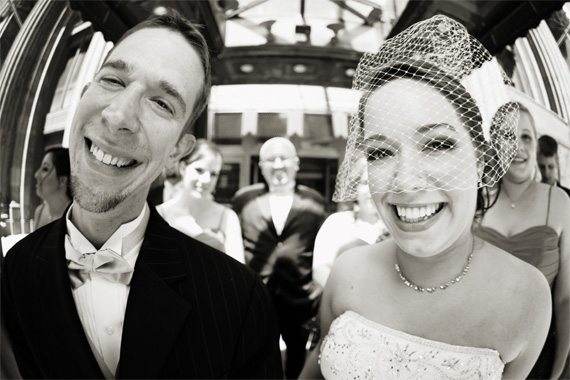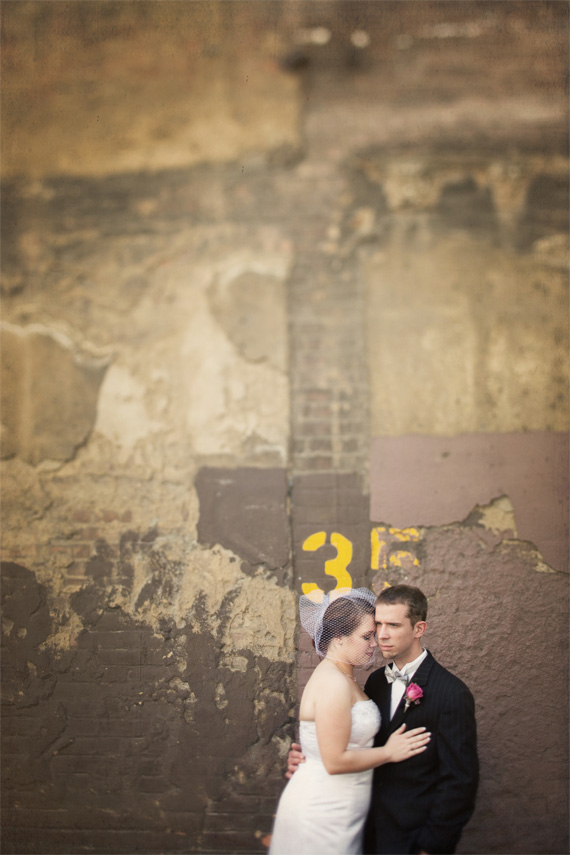 The House of Blues was an incredible venue to have a wedding ceremony and reception.  We had an opportunity to go up to the Members Only bar where I captured a cool image of them kissing down a dark hallway.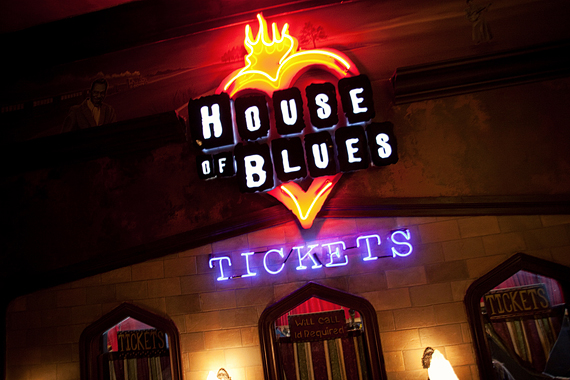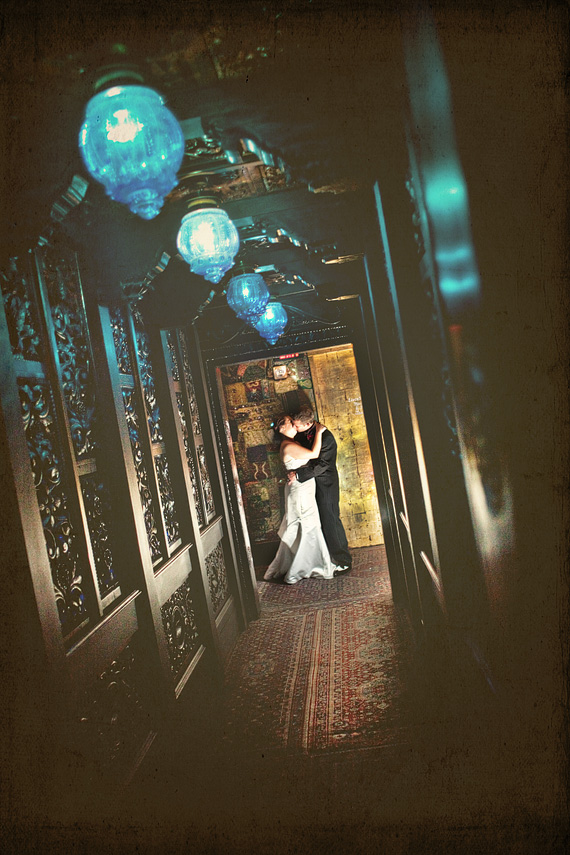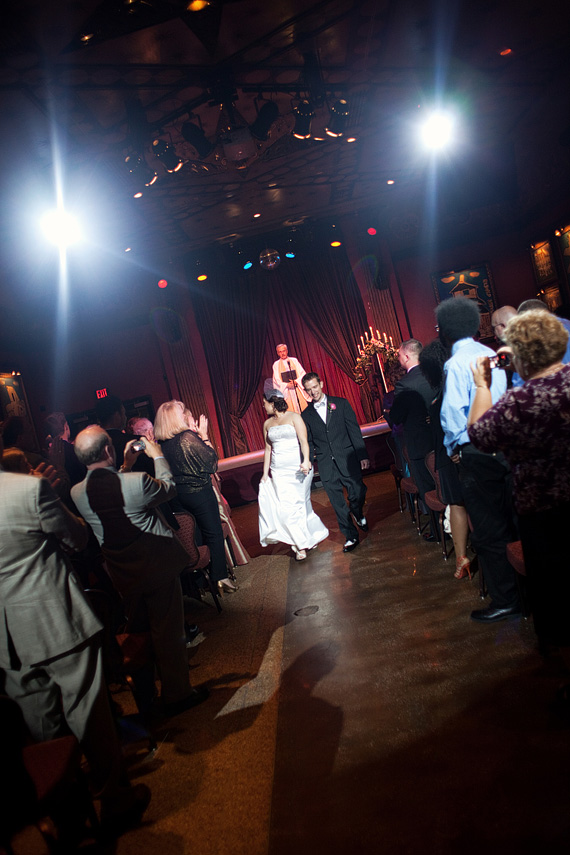 The YMCA song was particularly special – the wigs and sunglasses were rocked out once again!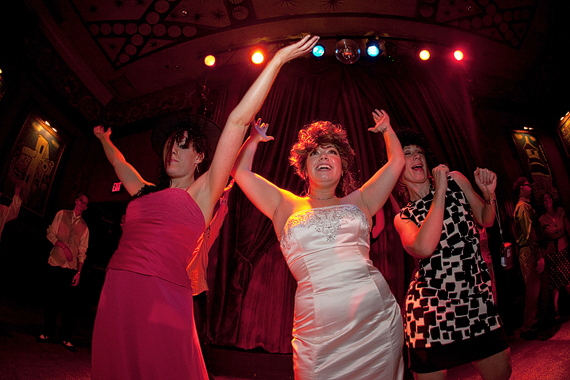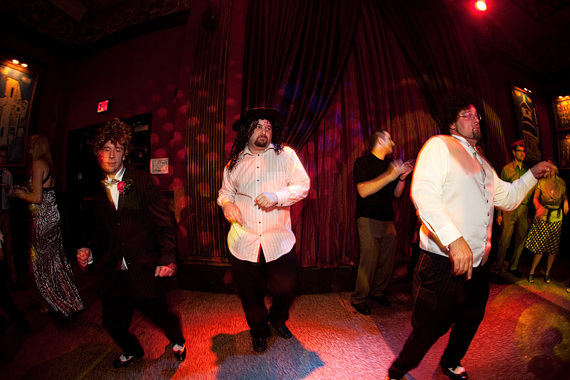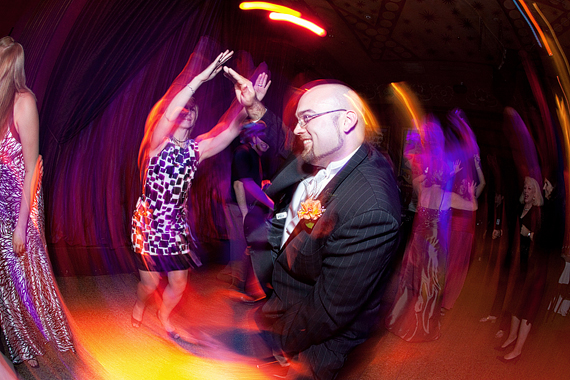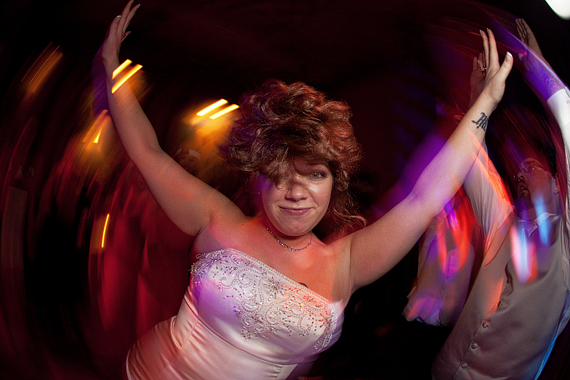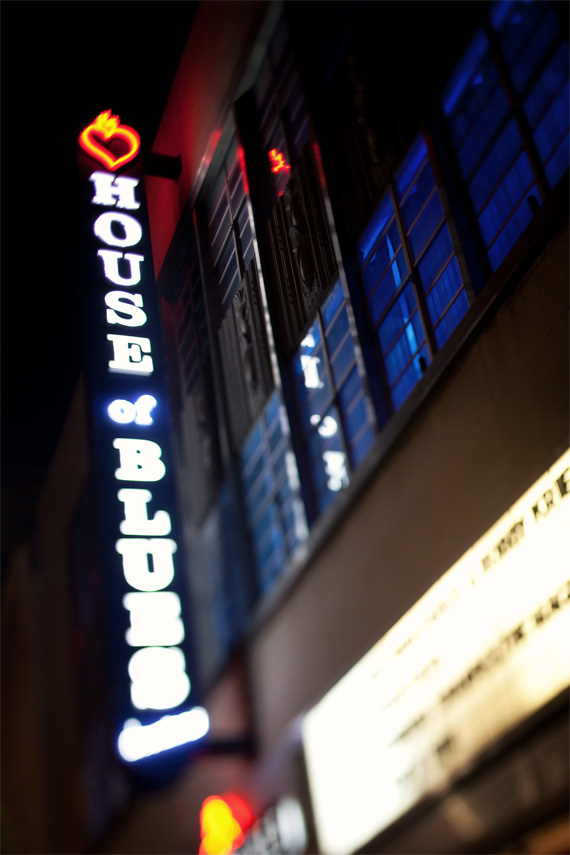 Nicki & Ben – we had so much fun being your wedding photographers – thank you SO much for the great honor and privilege.  I hope you enjoy the sneak peak – the art we created together is wonderful – I can't wait for you to get your Wedding StoryBooks!
Posted In Around Here, photos, Wedding