When I was asked to photograph a "Rave" style wedding reception, at a secret warehouse location (more on that later!) in downtown Cleveland, I had no idea of the epic imagery that would come from it.  I've shared with many of you personally how fun this event was, and now I'd love to share visually!
The event was simply epic – here's a quick snapshot, 200+ guestlist, an a-list DJ, 4 seperate bars (including one in the freight elevator, a silly-string fight around 1:30 in the morning, go-go dancers, wondrous & incredible food, and lots of fun.
All of this was to celebrate the recent wedding of Gregg & Gretchen – an amazingly sweet & fun couple who have been a joy to get to know and serve.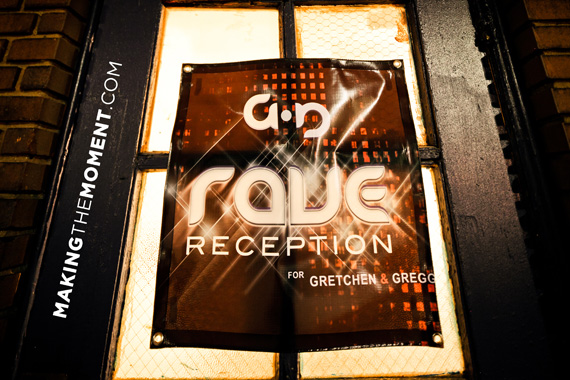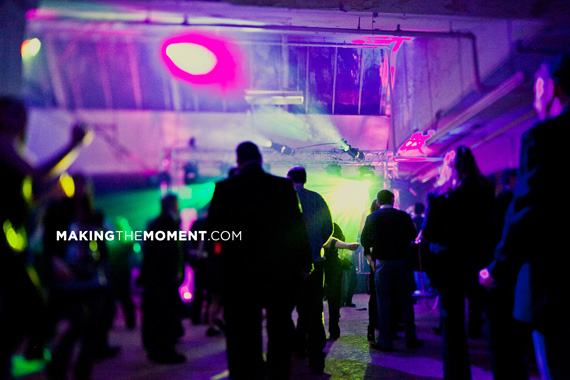 And yes – the event was fully branded, complete with it's own logo 🙂 (branding brings joy to my soul!)  To help the guests find the location, the building in use had a "batman-like" spotlight logo emblazoned on it on two sides.  Spotlights are wicked cool.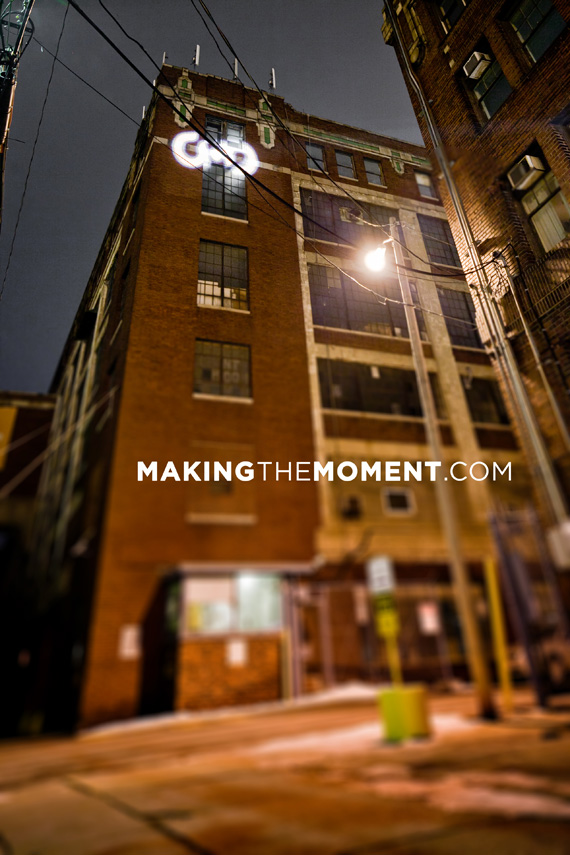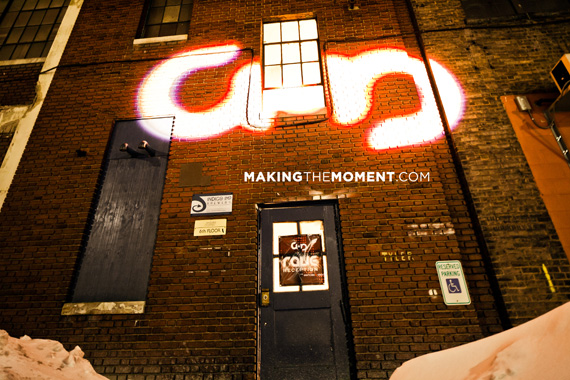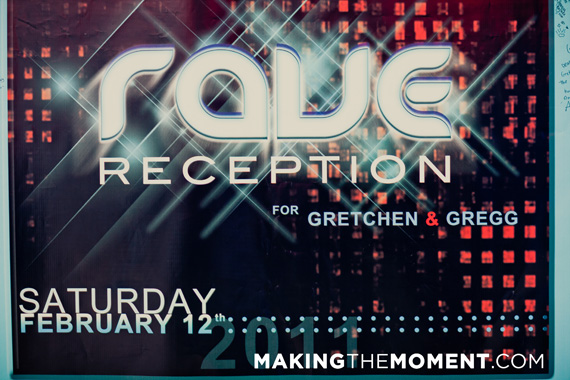 Did I mention the food? Although I was too busy photographing to taste it, it's presentation was second to none – hat's off to Red, the Steakhouse from Miami, Florida for such a great job!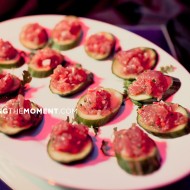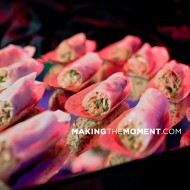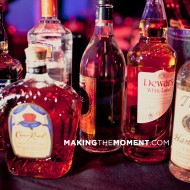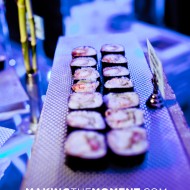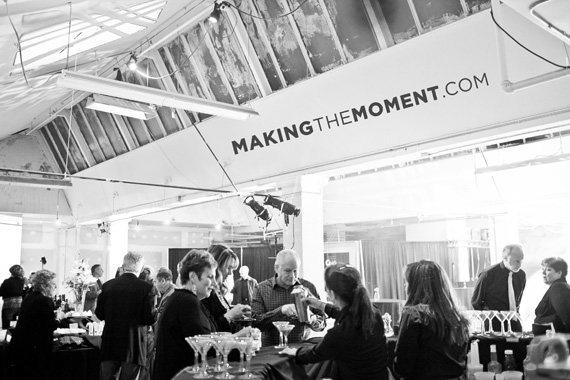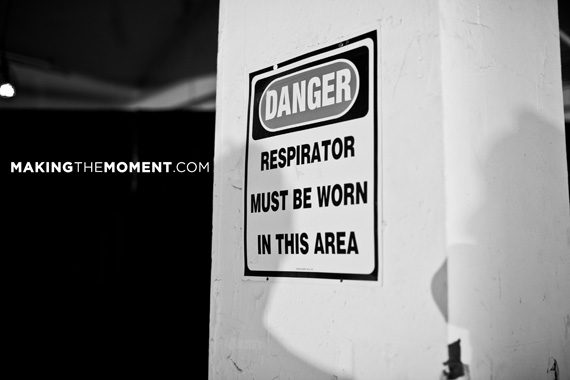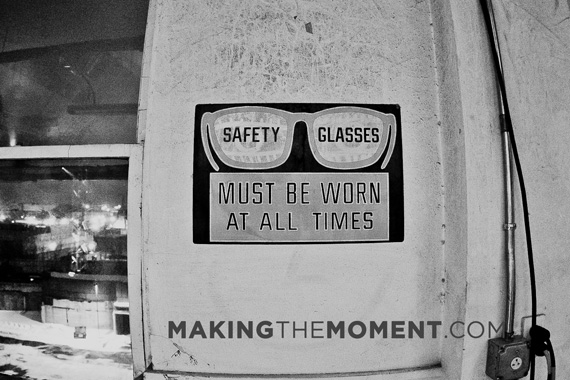 As I said, the rave / wedding reception took place at an old building downtown (note the safety signs I found around – LOVE it).  This was one of the coolest things I've seen – Gretchen and Gregg's guest list was mass texted the location /address at 7:30 that evening.  The Rave didn't begin until later that evening, but it was so fun leaving parts of the event to "mystery" and surprise.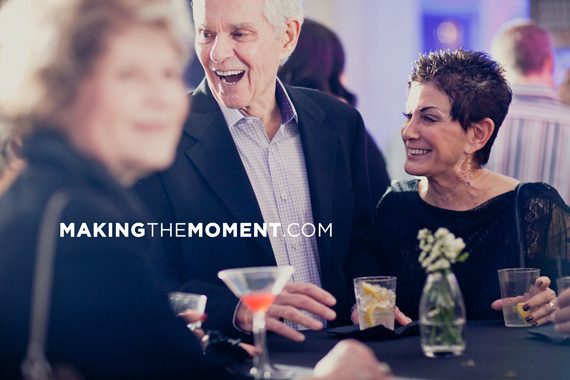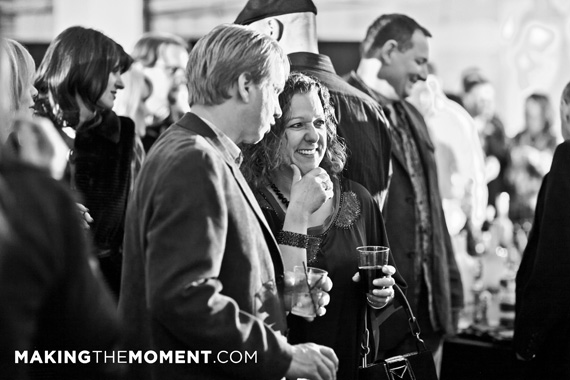 As I mentioned – go-go dancers!  Rock the House Entertainment Group (phenom DJs, lighting, and all around event entertainment company!) made this happen.  When guests made their way up to the 6th floor (through a crazy-themed freight elevator) they were greeted by a long hallway of dancers, each grooving to their own tracks on their ipods.
Before the real party began, Gretchen & Gregg gave an elegant and fun speech to thank their guests.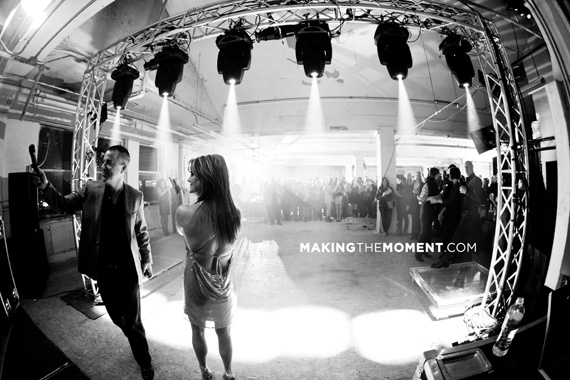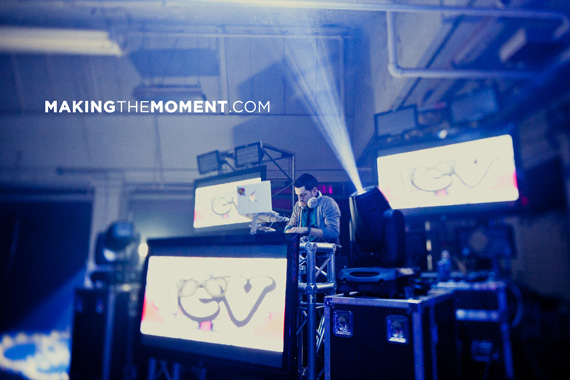 And what party is complete without a silly string fight? After 1am, the guests were given access to what seemed a limitless supply of silly string cans. It got CRAZY.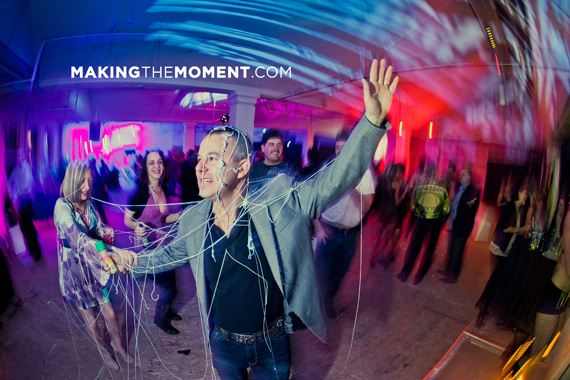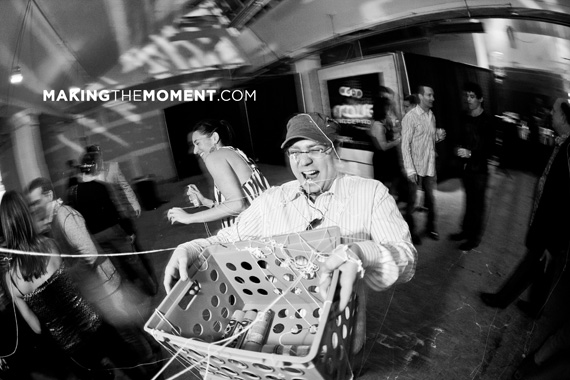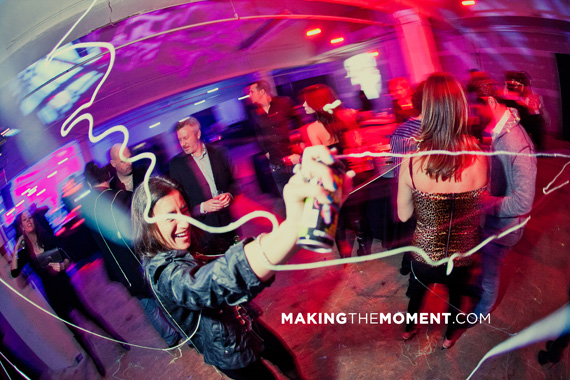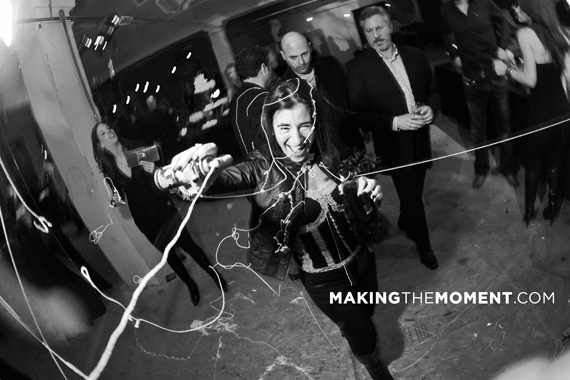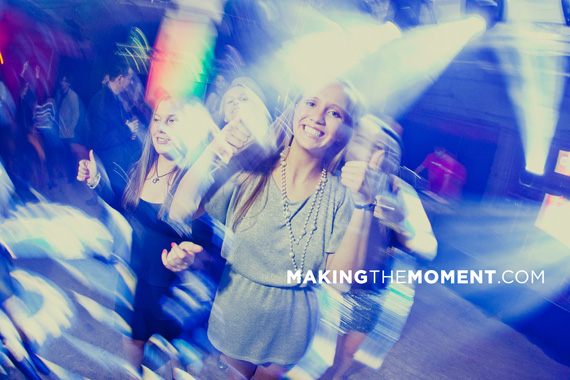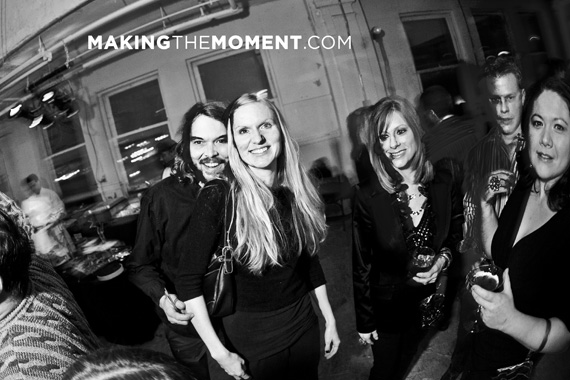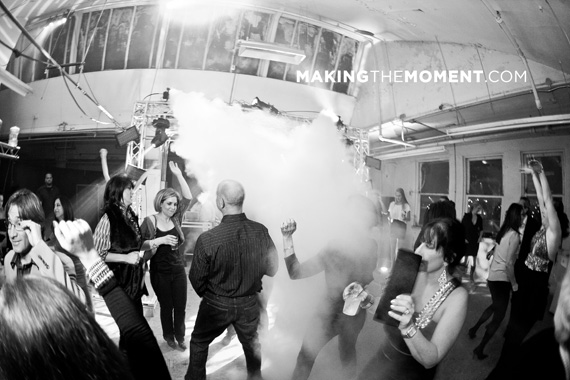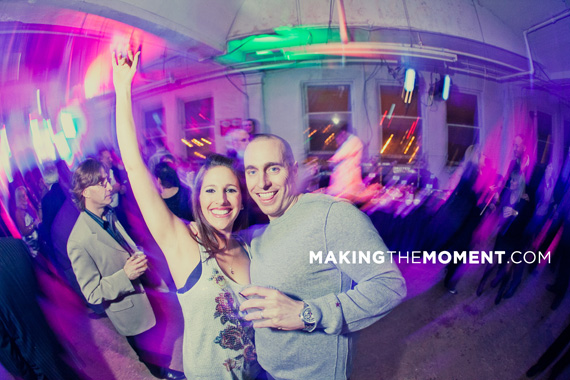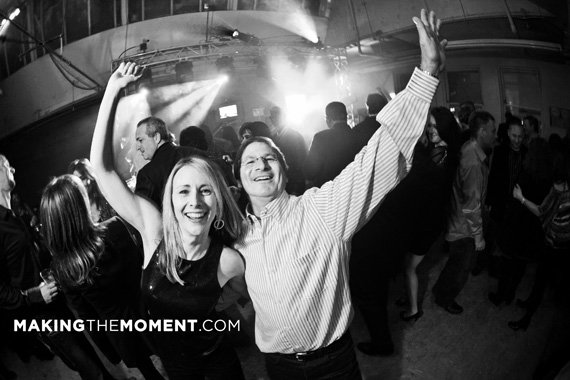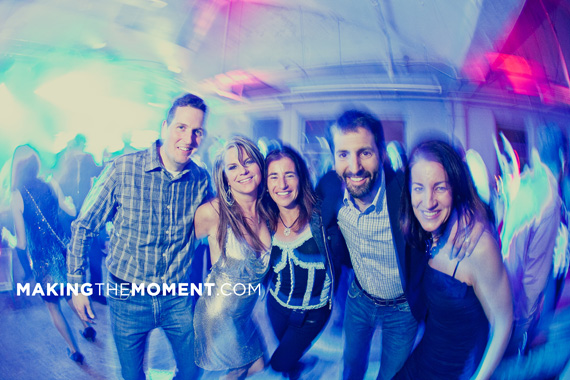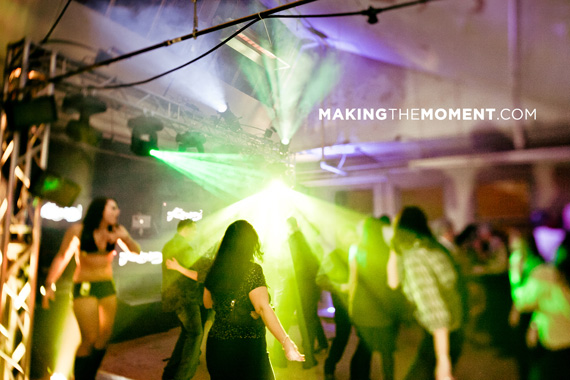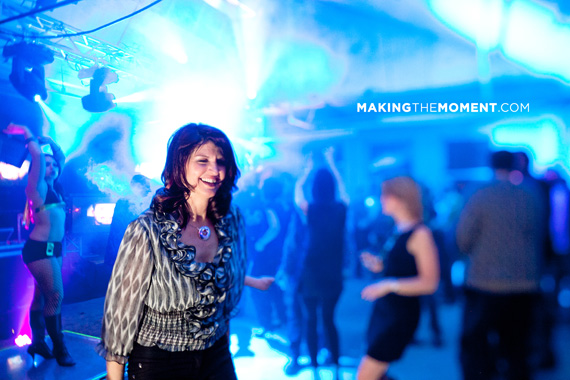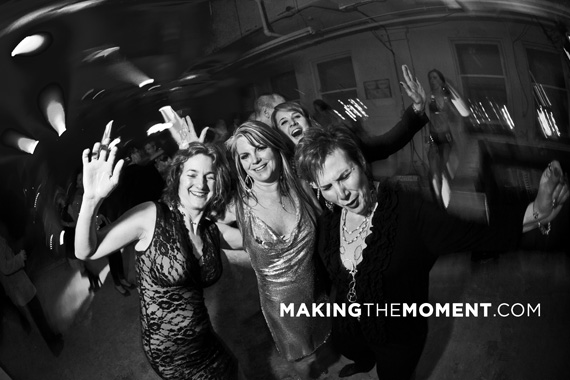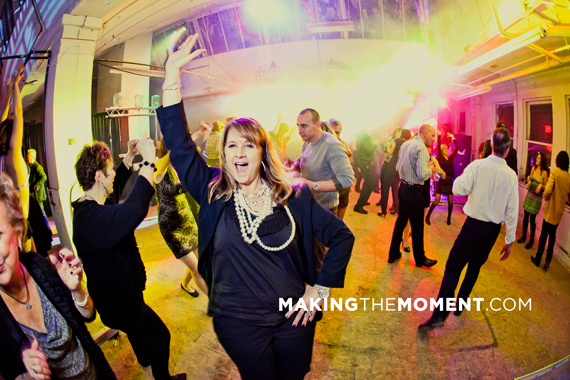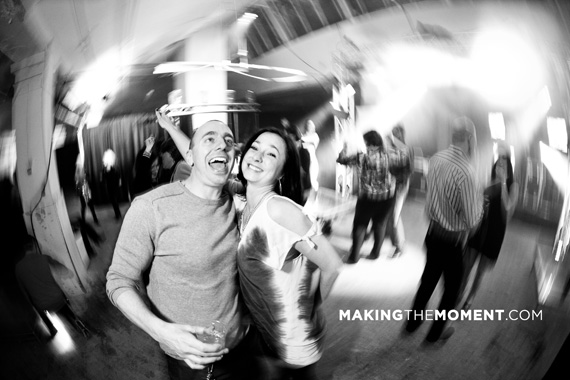 I can't tell you how cool this feature is – Rock the House Entertainment made the dance floor ROCK!  Not only did they hook up one of the best DJ's I've ever heard, but every now and then the ceiling would shoot out what can best be described as a "cloud" in a loud "whoosh"!   Not dry ice, literal "air" shot from the ceiling, engulfing the guests and dancers.  Freaking amazing.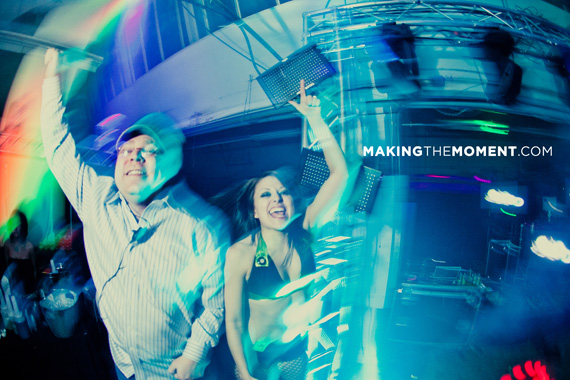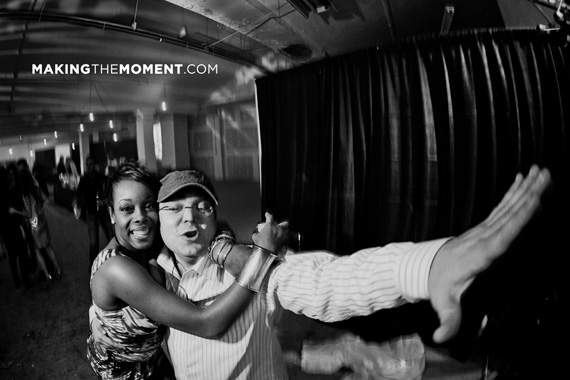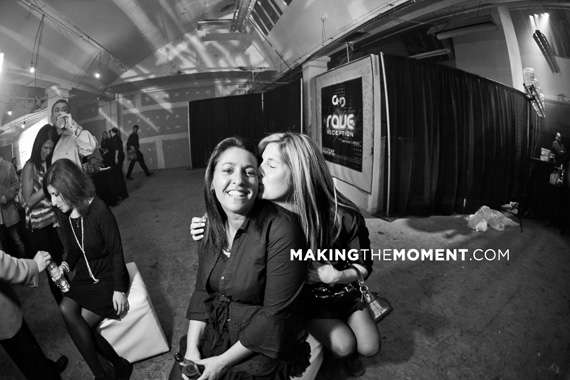 And how did this event come together?  A literal mastermind of event planning, Melissa Miller from Momentum Cleveland crafted and organized this event with her ever-amazing staff.  To plan and execute an event of this scale takes serious talent, and I was so impressed by her ease and care in it all.  Great job Melissa & Momentum!!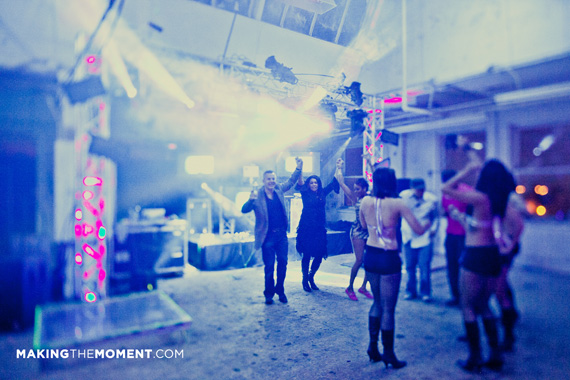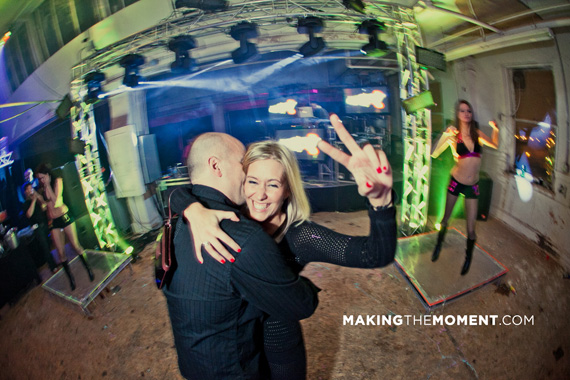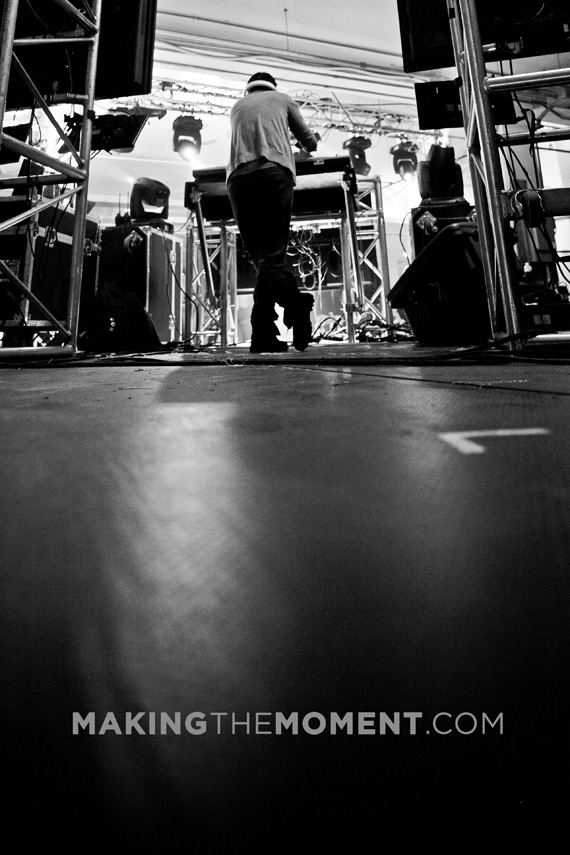 And of course, kudos to DJ E-V, who literally rocked it until about 3 am.  Epic.