I think Katie & Michael are an amazingly fun & cool couple. I LOVED spending time with them, and I'm so jealous that Benjamin gets to be their wedding photographer next month!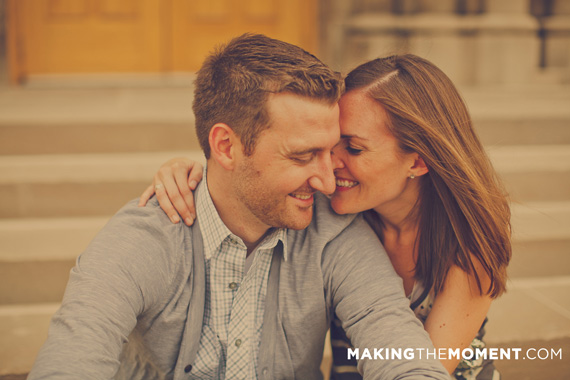 As you know, I ♥ our engagement sessions around here, I think they are just a great time to get wonderfully creative lifestyle photography for our couples. Not only that, but it gives us the chance to break them into our creative style of wedding photography prior to their wedding.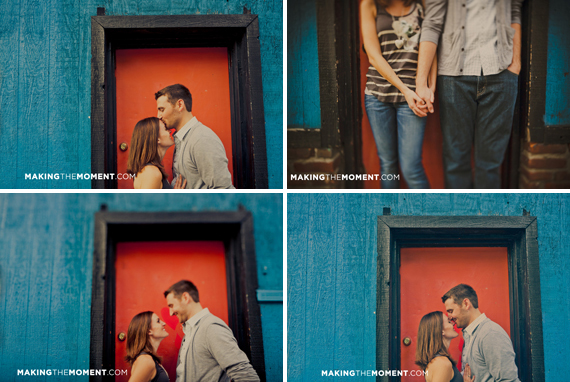 We had a wonderfully creative & laugh-out-loud time. I took Katie & Michael to some fun & custom creative cleveland photography locations – places I scouted out that fit well my creative style. It was so much fun to see these landscapes come to life with there love!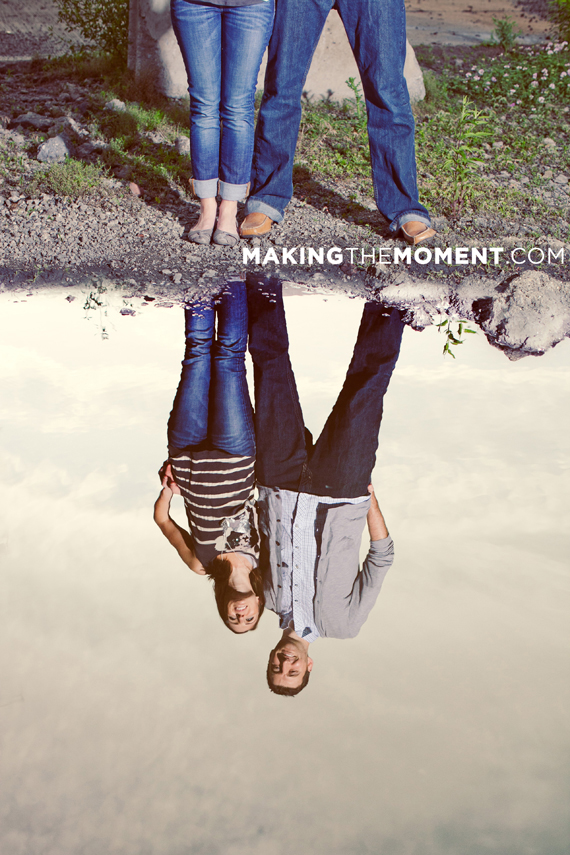 The reflection image above was so much fun to create and compose with them – the puddle was just right for it – love it!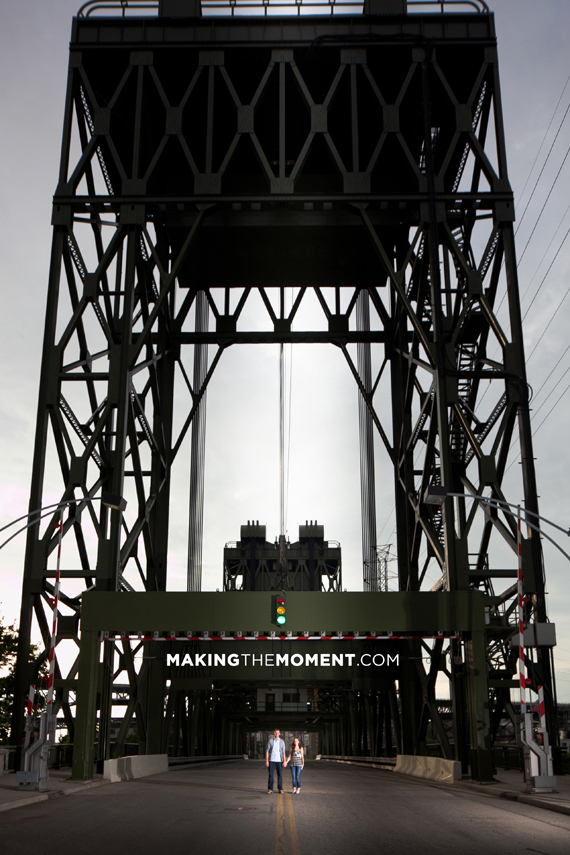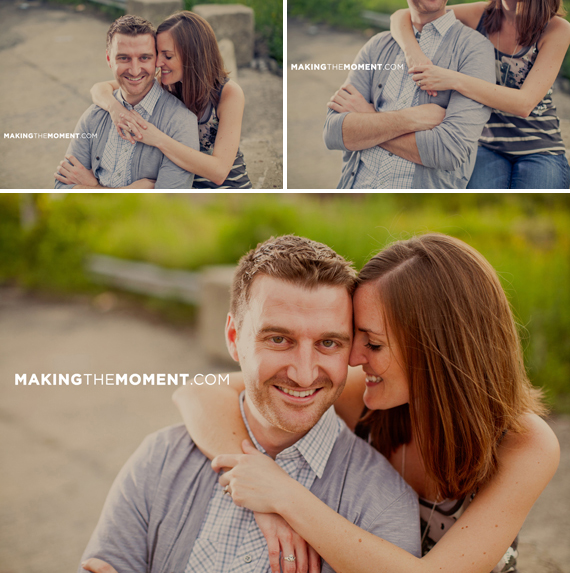 I love the cute and cuddly set above, the intimacy and love you're seeing here is completely real and natural – not forced – these two really love eachother!  That's one of the keys to our creative photography, finding ways to let people be themselves – not asking them to pose it up and be fake.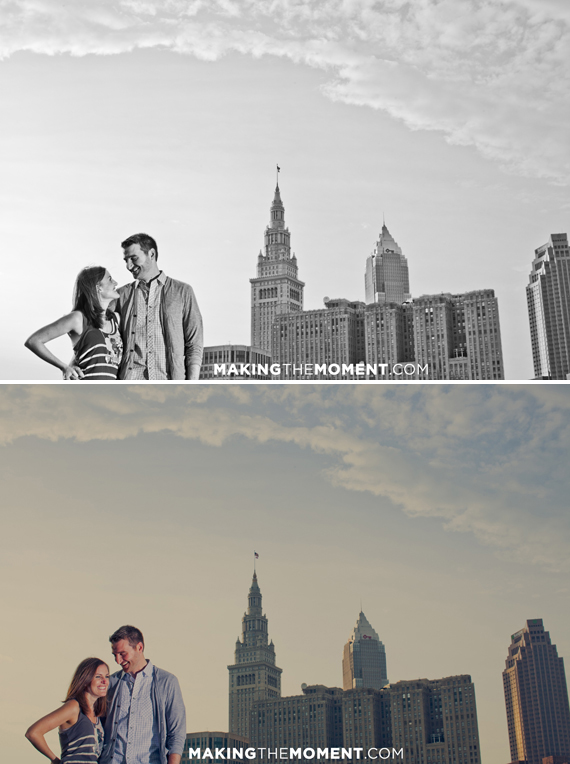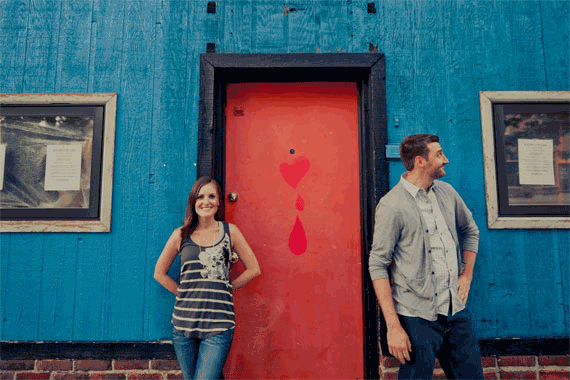 Hands down – one of the best parts of our creative engagement session was our little "dance off" competition that we had.  Katie & Michael had a head to head competition – I'm pretty sure Michael's spin moved rocked the competition in his favor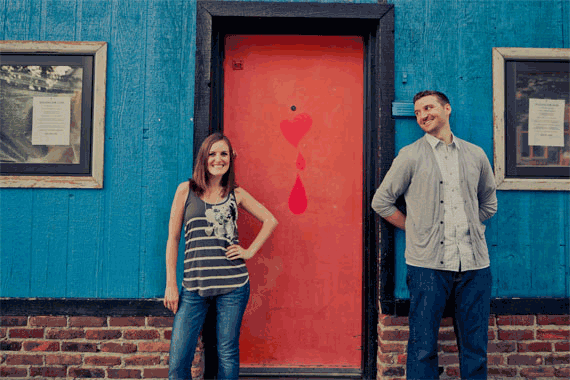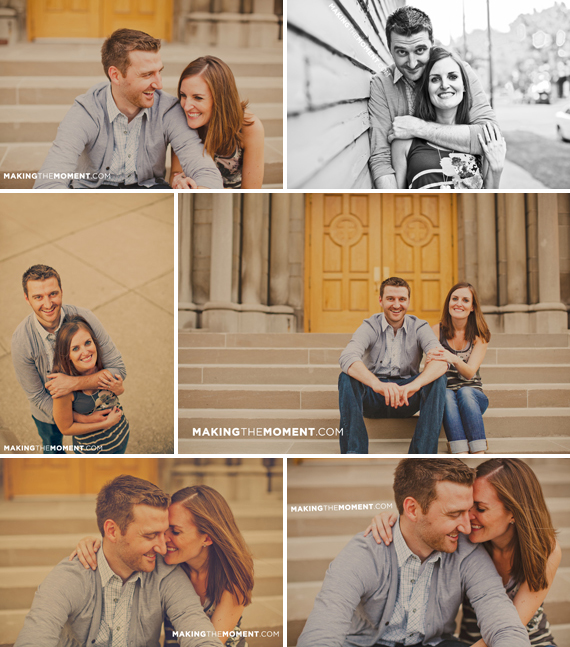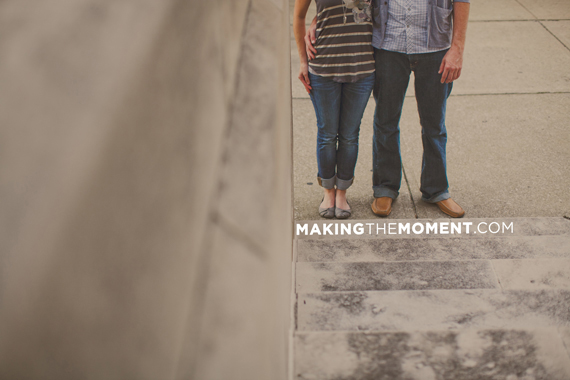 Seriously – this engagement session was one of the most fun & enjoyable I've ever photographed, and it's much due to the chemistry between these two.  When I first sat down with Katie & Michael, I knew we'd all work so well together.  Imagery like this doesn't just " happen" it takes a real connection between a photographer and people.  That comfort and trust shows through in these images, as does their heart for each other.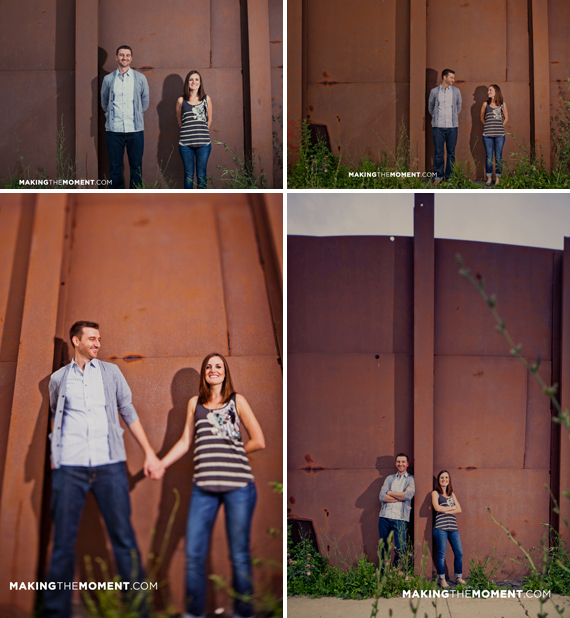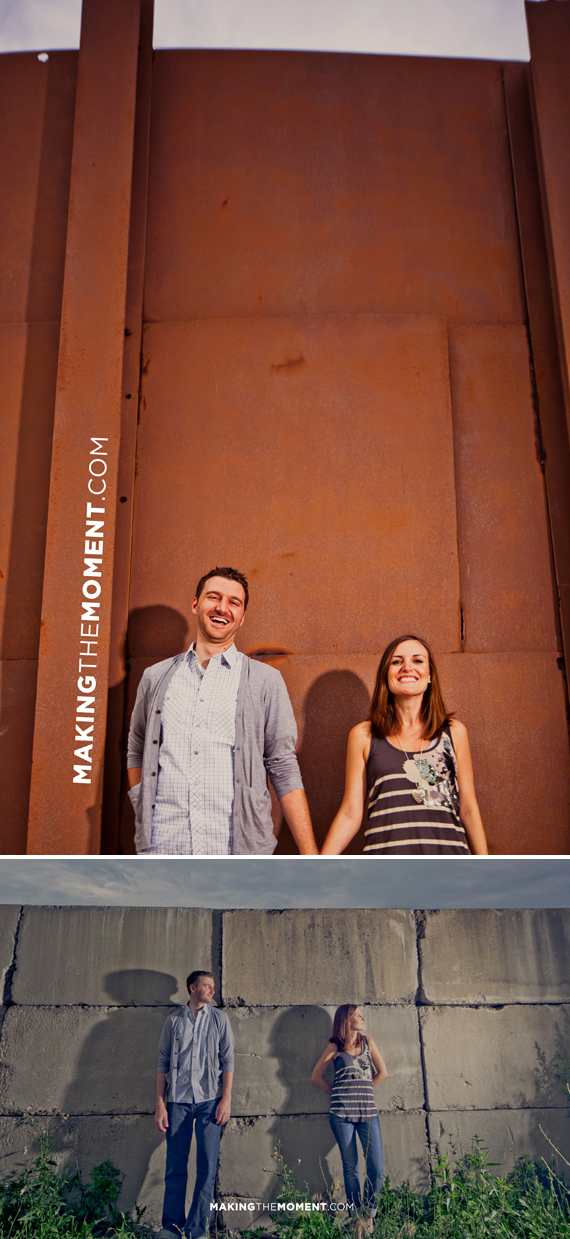 I'm so excited to see what Benjamin does with their wedding photography next month – I know it's going to be unreal.  Congratulations to you my friends – enjoy this beautiful art we created together!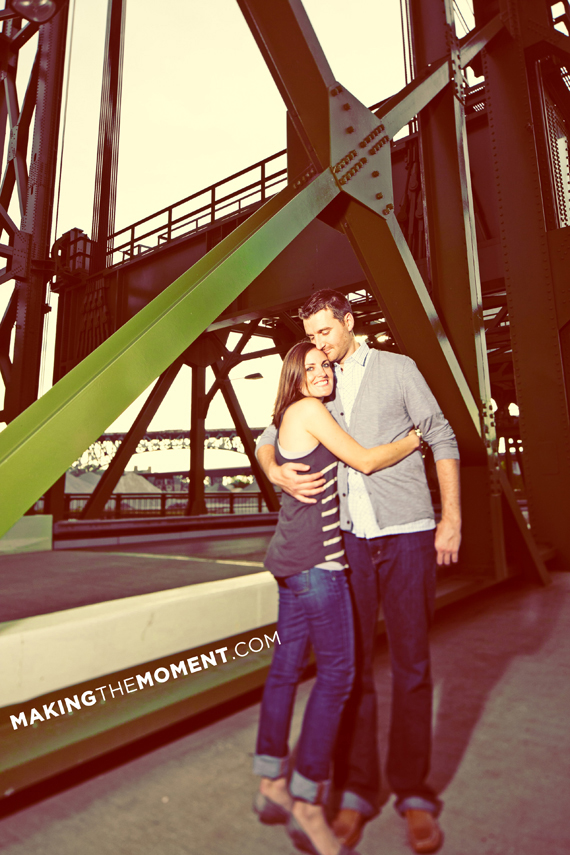 Posted In Around Here, Engagement Sessions, photos