Jeff and Kate love each other in a classic film sorta way. Their wedding was over the top fun and classy at House of Blues in Cleveland. I couldn't be happier for these two!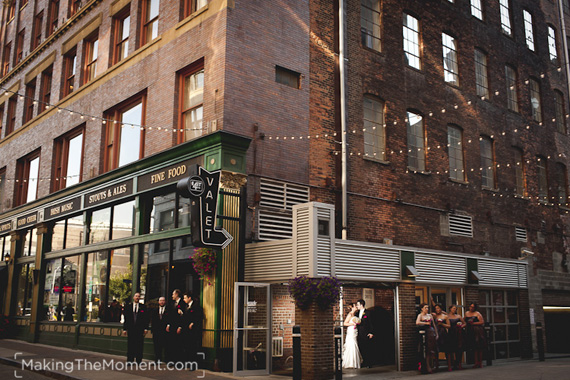 The streets and urban fun of Cleveland is a creative wedding photographer's dream.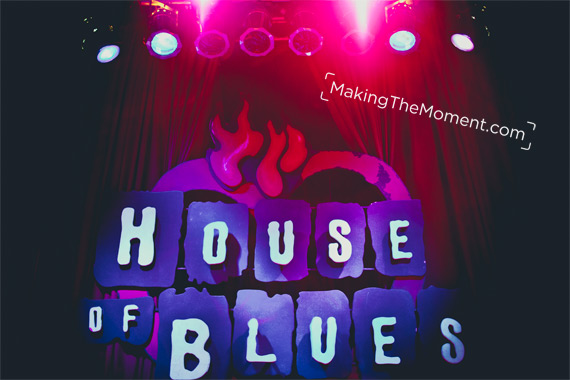 Hands down – one of our favorite wedding venues to work – the Cleveland House of Blues – joy!

I so adore Kate, she was a sweet bride to serve and create alongside. She's fun, friendly – and has an awesome smile.

It's the little things about a wedding day that are so easily forgotten. As a photojournalistic wedding photographer in Cleveland, my job is to document every little detail that will later escape the mind. Even recently wed bath toys.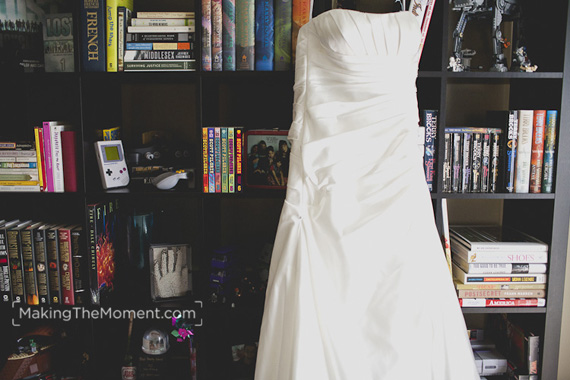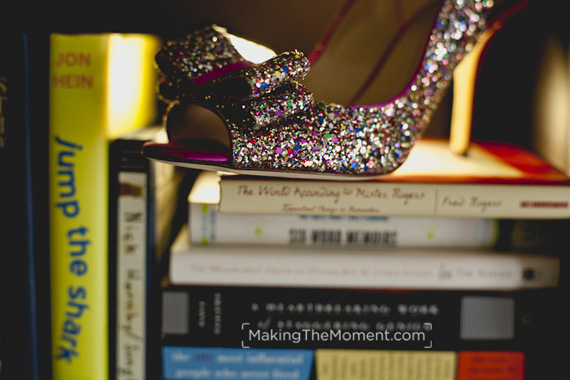 super-sexy Kate Spade shoes.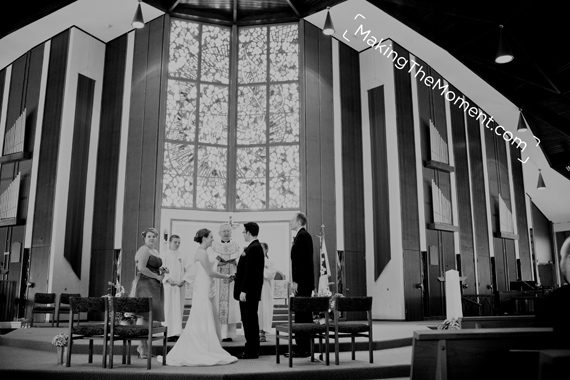 Their wedding ceremony was at The Holy Spirit Parish in Avon Lake.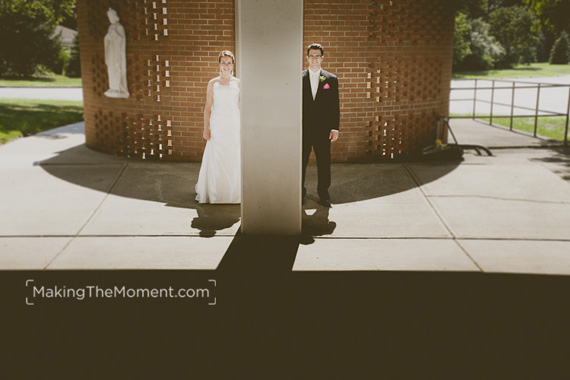 I love combining architecture with couples. The contrast and combination are so perfect for modern Cleveland Wedding Photography.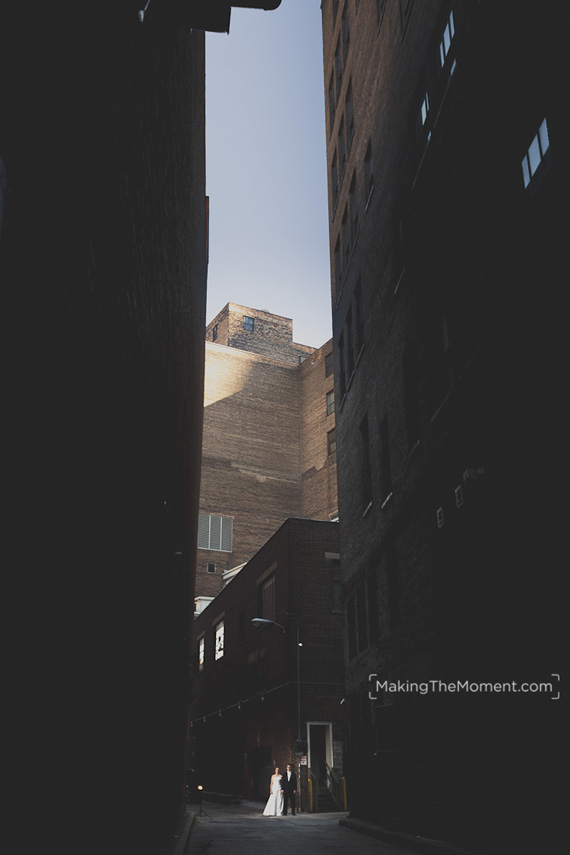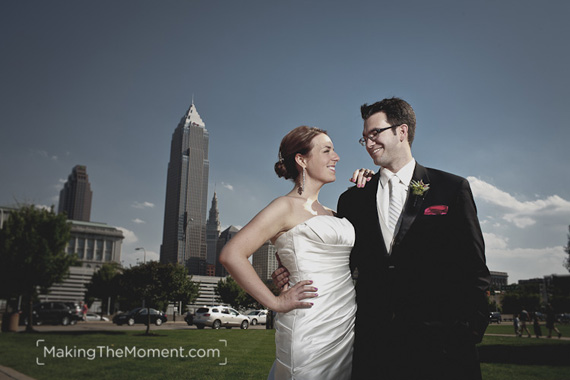 Let's hear it for that good 'ol classic Cleveland skyline!! Woop-Woop!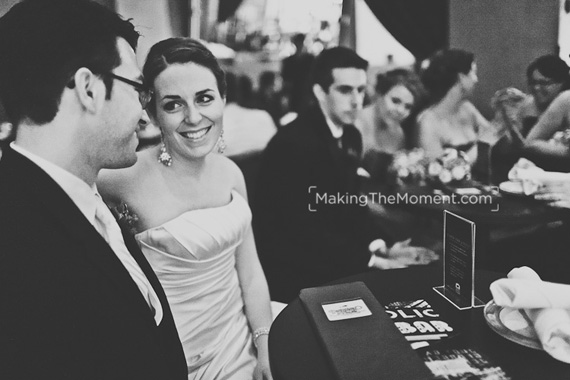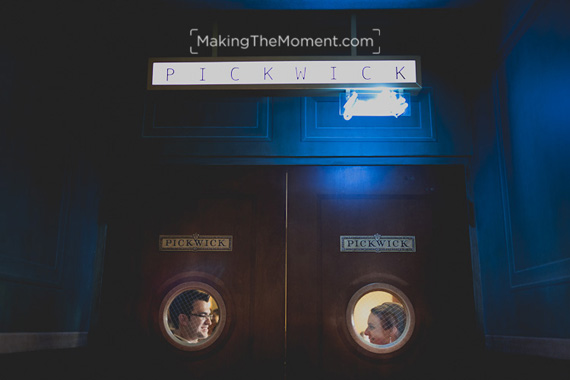 The above two images were taken at the location of their first date! I love revisiting sentimental places on wedding days!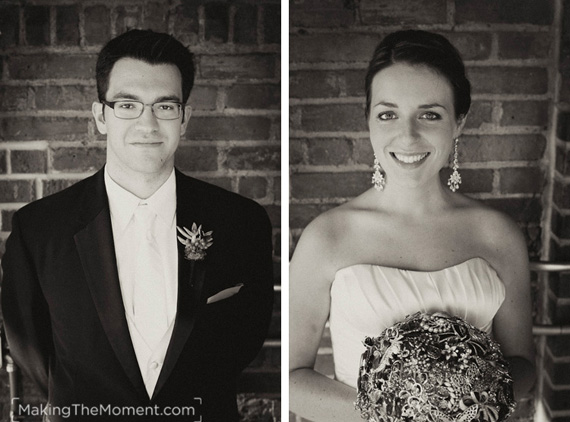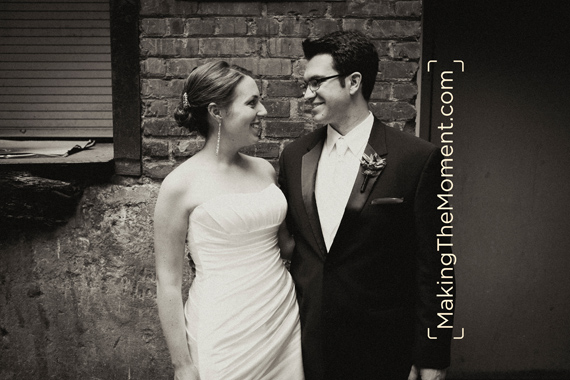 These two were made for each-other – check out that combo!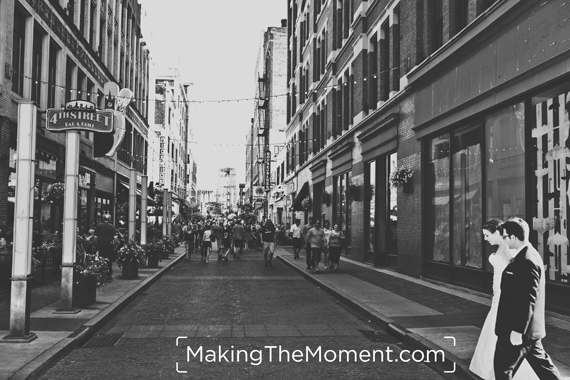 As I mentioned, there wedding reception was at the Cleveland House of Blues. We've done a few weddings and receptions at the Cleveland House of Blues, and it was one of our favorite Cleveland Reception Venues to work with.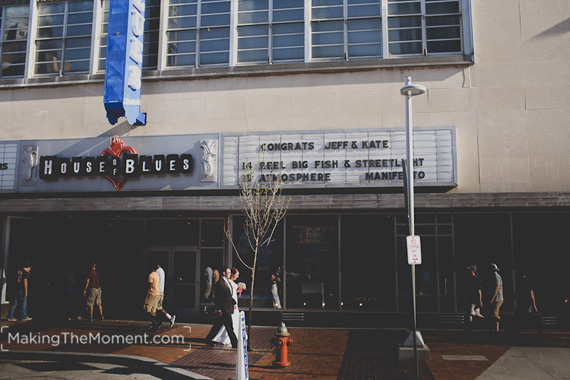 One reason we love a Cleveland House of Blues wedding reception, is it's a perfect place for creative wedding photography. The old world style feel of the House of Blues pairs perfect with our modern and yet retro approach to Cleveland Wedding Photography.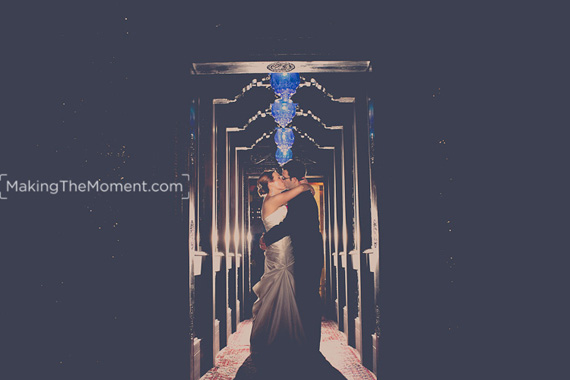 This hallway rocks… we've photographed a few couples here now, and each time we find a unique way to make it shine.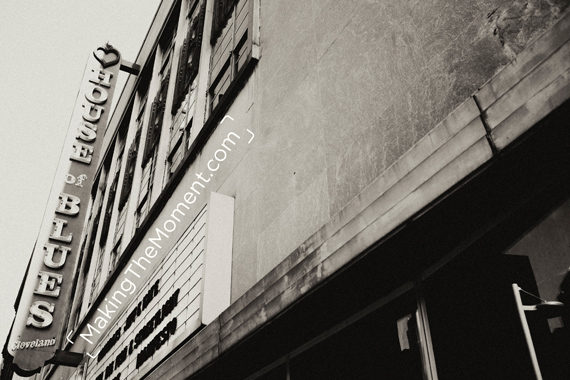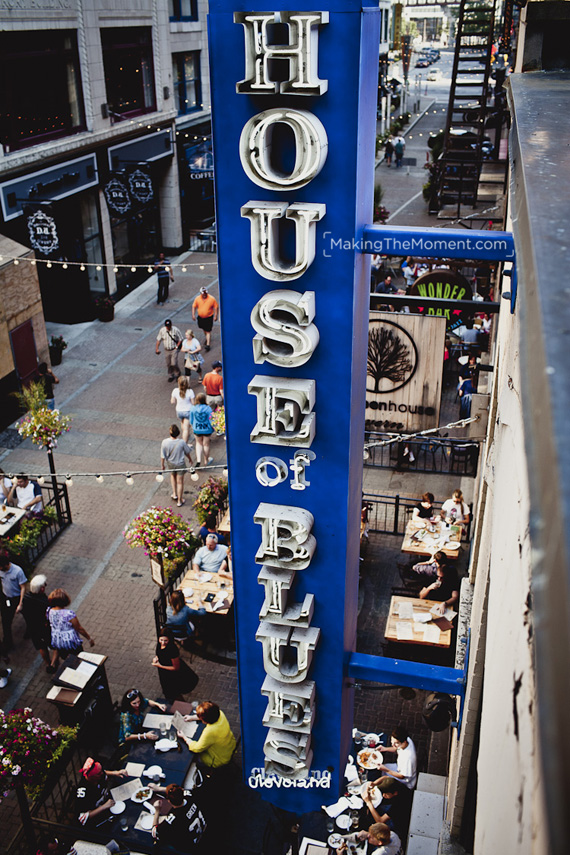 Seriously… the House of Blues in Cleveland Rocks for a wedding reception- who has a sign this cool!?! I think Kate & Jeff choosing this as their reception venue says so much about their funky & fun personalities.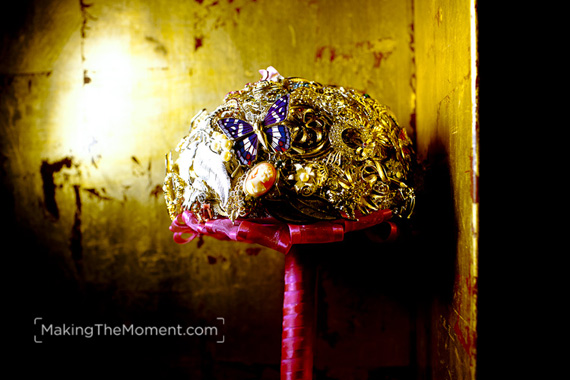 Kate made this DIY bouquet out of vintage broaches, some of which being family heirlooms.


The uplighting and decor of the House of Blues is awesome, especially for cool cake shots.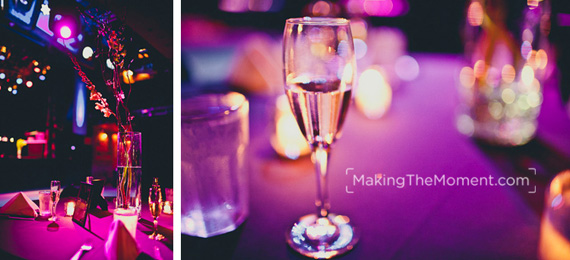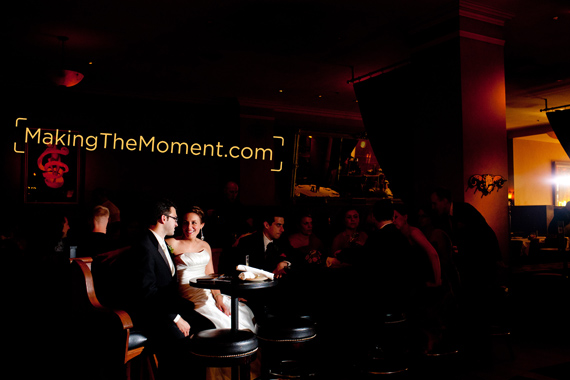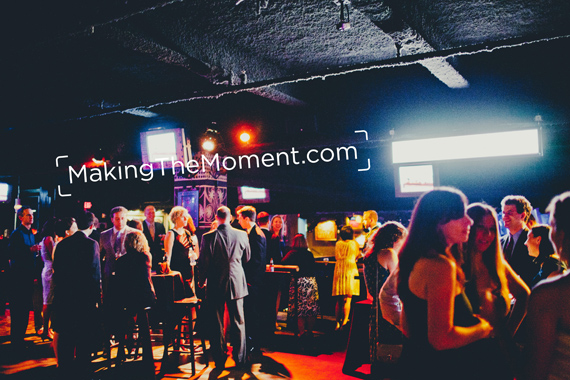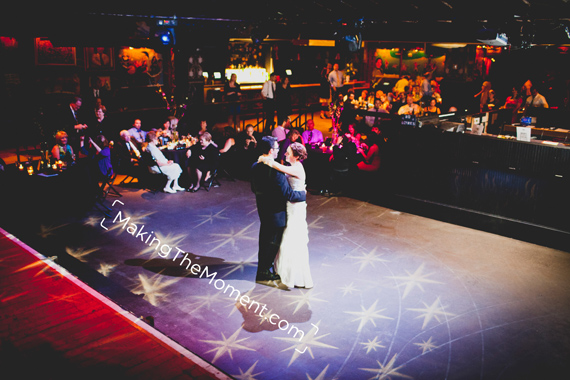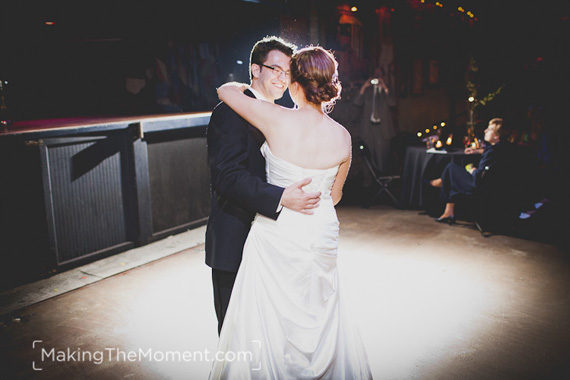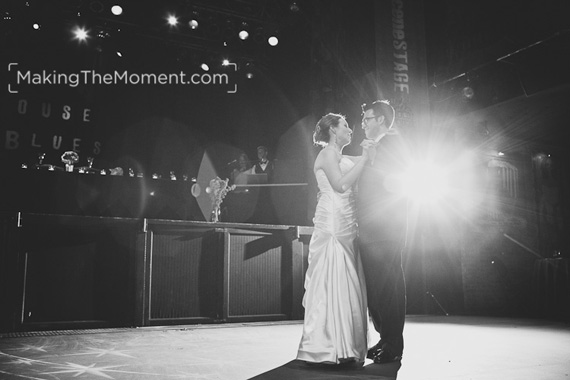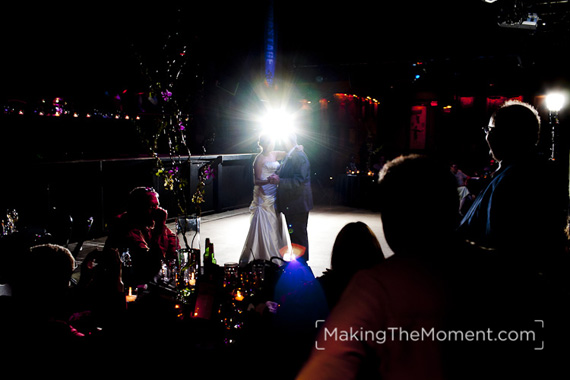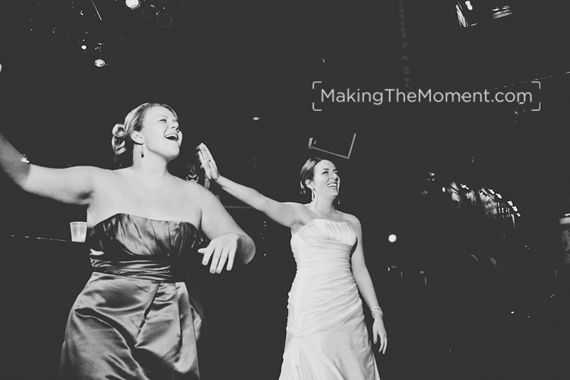 (choreographed dance from the 8th grade)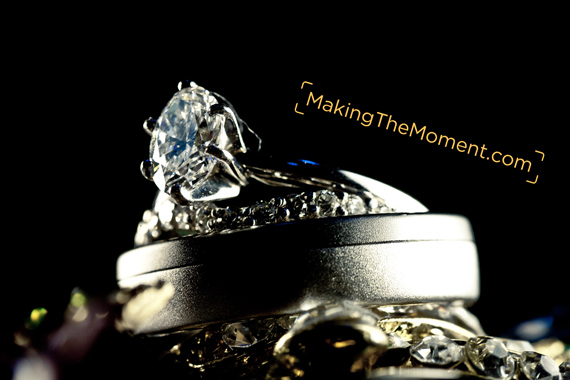 Jeff & Kate – what a joy serving you two… thank you so much for choosing Making the Moment for your Cleveland Wedding Photographer!
Posted In photos, Wedding