In love to their core and nervous for the actual event, Larry and Kristen pledged themselves to each other, and we couldn't be happier for them.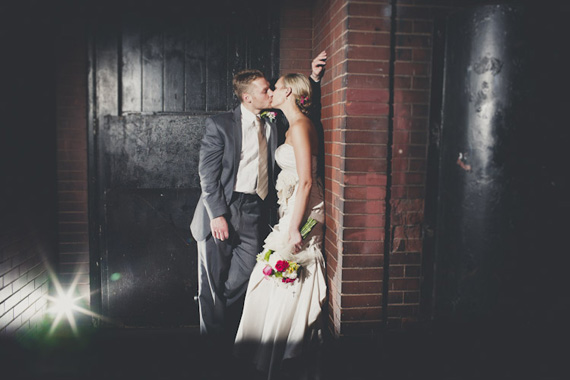 It was a joy to be this awesome-tastic couple's wedding photographer, and I'm pleased to show off some sweet captures we created together.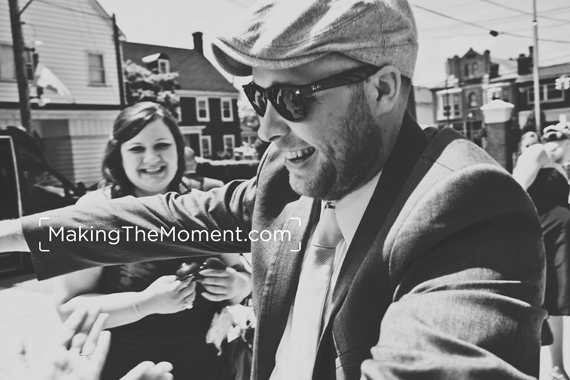 As a photo-journalistic based wedding photographer, I love the quick-happening, easy to miss moments that fly by in a day.  Silliness and fun like the above happen in a moment, but are so important to the story of a wedding day!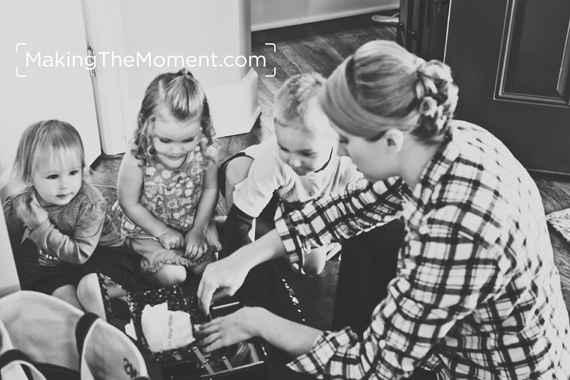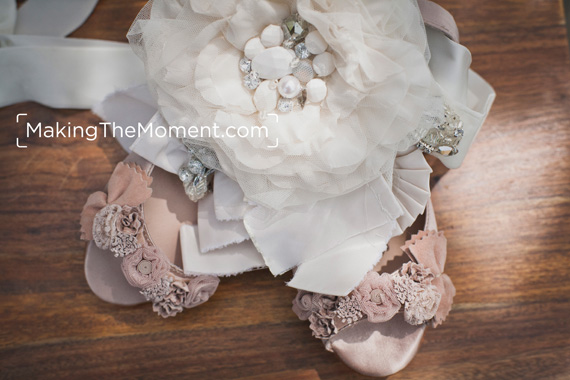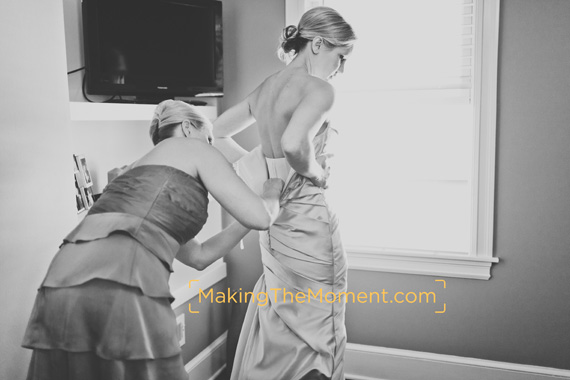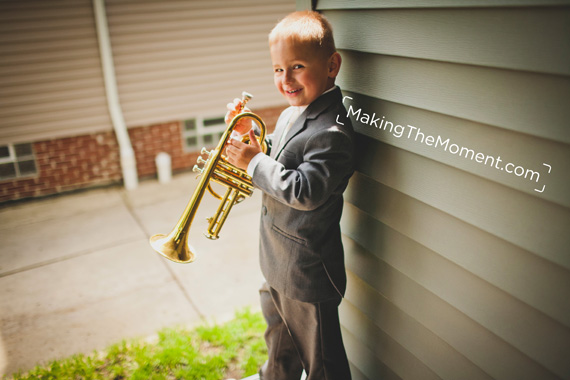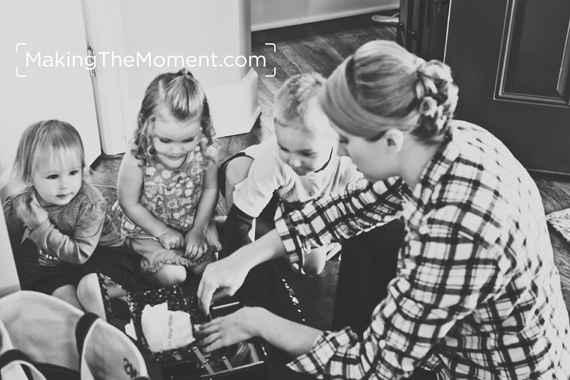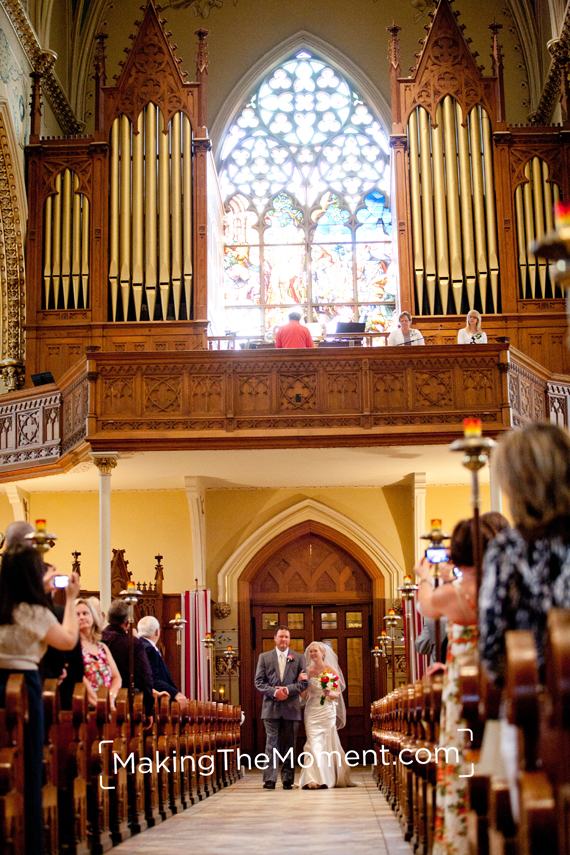 Larry & Kristen's Wedding took place at St Stanislaus Church in Cleveland's Slavic Village – a neighborhood full of history and Charm.  Wedding pictures at St. Stanislaus can feel epic and other-worldy, I love working there!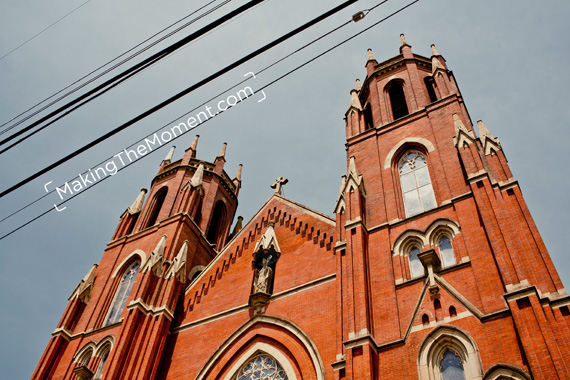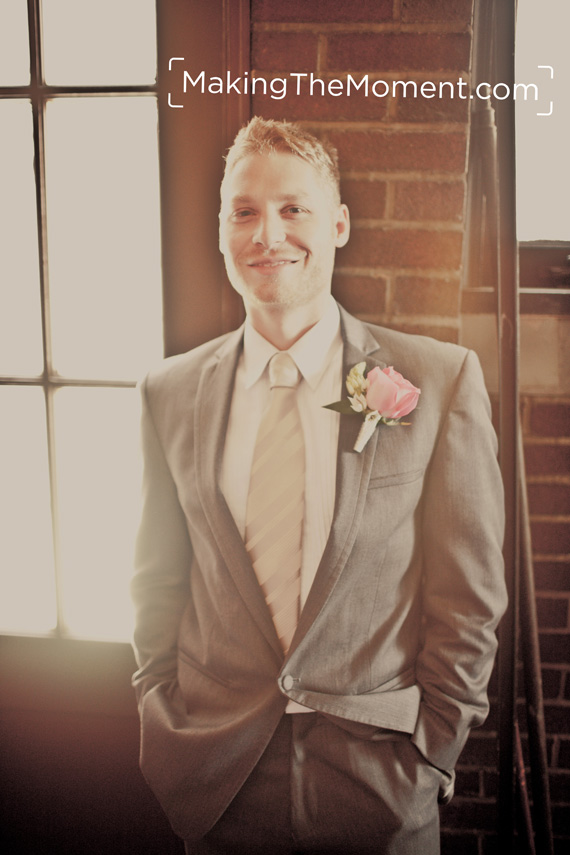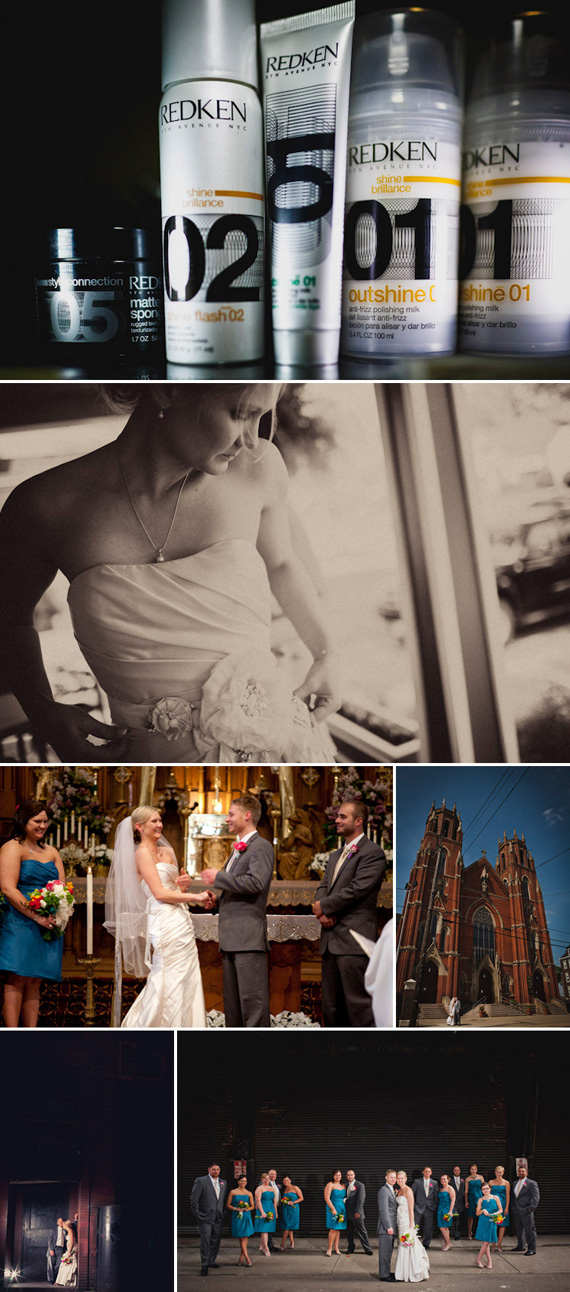 I love creating artsy non-traditional wedding photography set-ups for our clients.  It's so much fun to think different about wedding photography.  Every couple we get to serve is different, why should their wedding photography all be the same?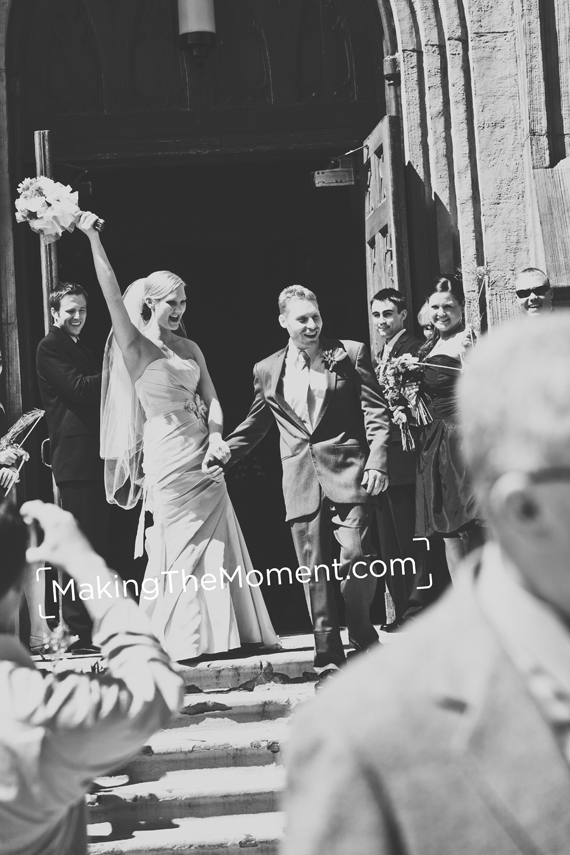 We spent some time in Cleveland creating and laughing together.  Creative Wedding photography in Cleveland can be SO fun – it just takes the right couple and the right wedding photographer mixture to make it happen.  Kristen and Larry?  The perfect addition to our brand of Creative Cleveland wedding photography – they just meshed so well with me that day.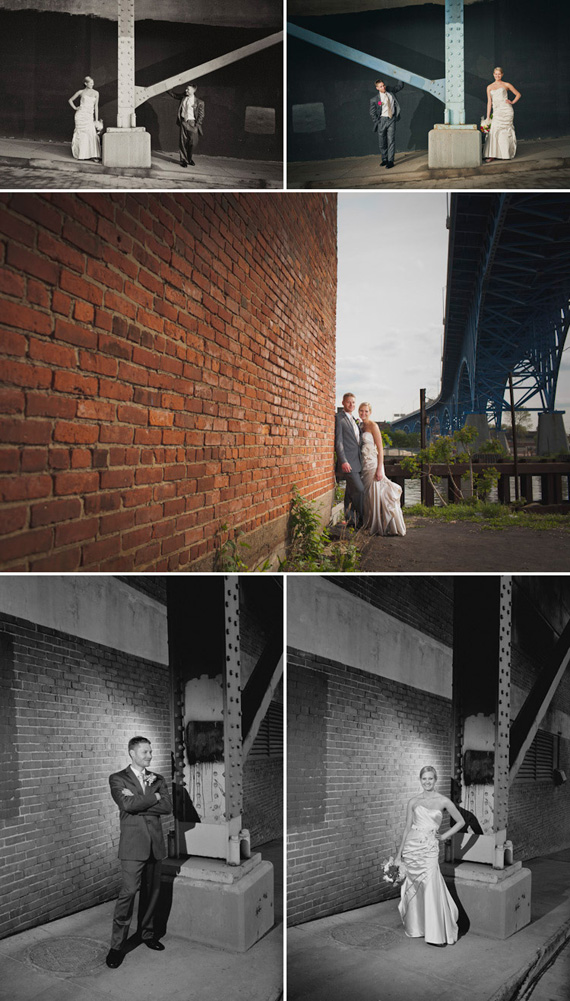 Work it you two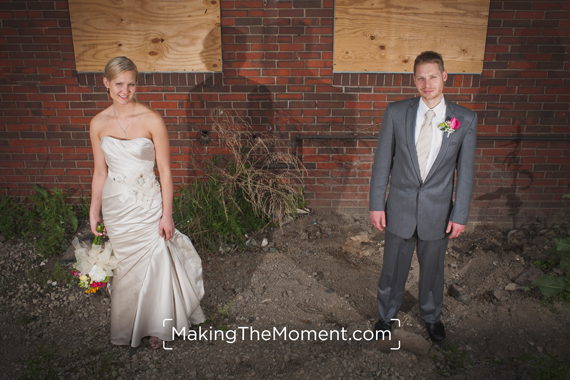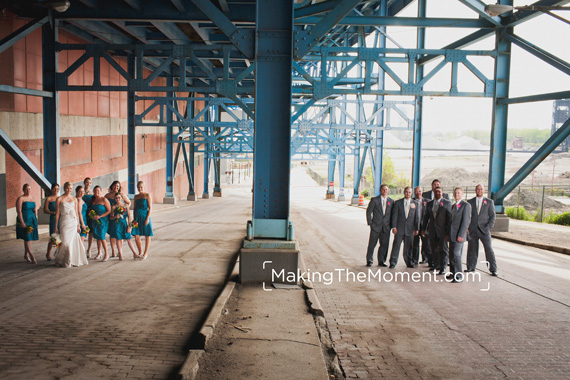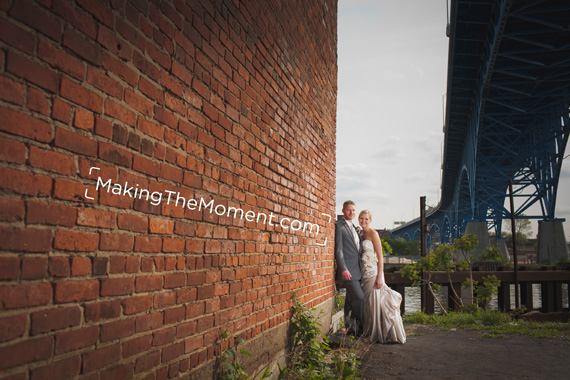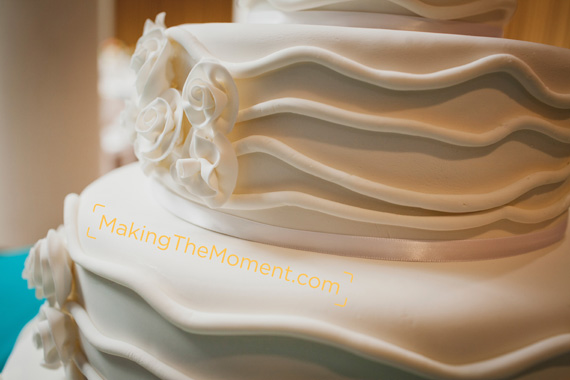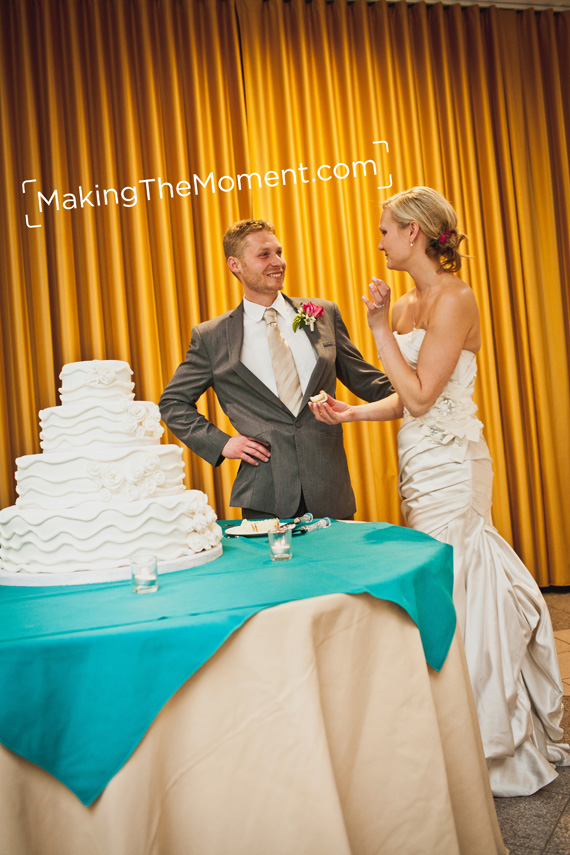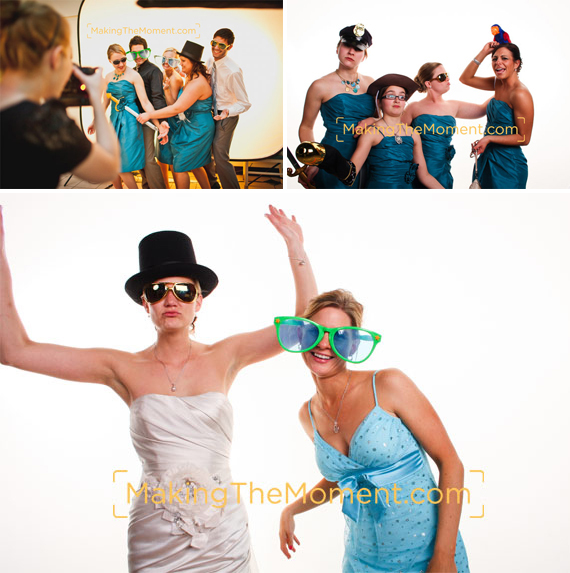 And the joy of their wedding reception? Amazing.  Partly due to it's epic setting (more on that in a minute) but also due to the presence of our LiveBooth – our creative alternative to a Cleveland wedding reception photobooth.

Kristen & Larry's guests rocked it out – and did awesome.   What's the LiveBooth? Check it out here – it's our funky answer to the oh-so-typical wedding photobooth.  Rather than a staged and machine guided set-up, Anna (one of our awesome LiveBooth-toggraphers) coaxed her guests into being playful and fun, using all the cool & fun props we bring along.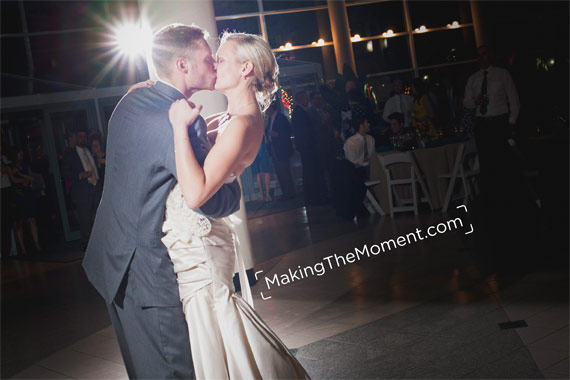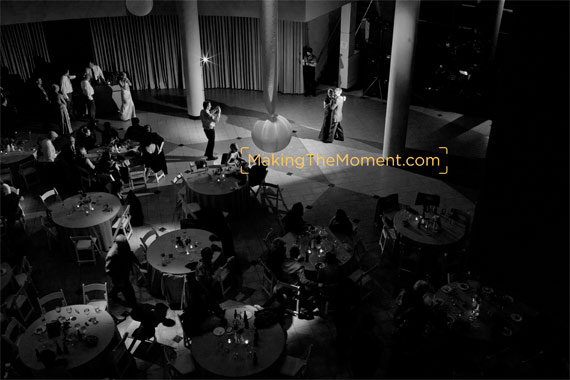 And on to the epic-ness of their cleveland wedding reception venue – the Galleria at Erieview.  Seriously, the Galleria is one amazing Cleveland wedding reception venue – so beautiful in it's spaciousness and grandeur.  It was a thrill to create there!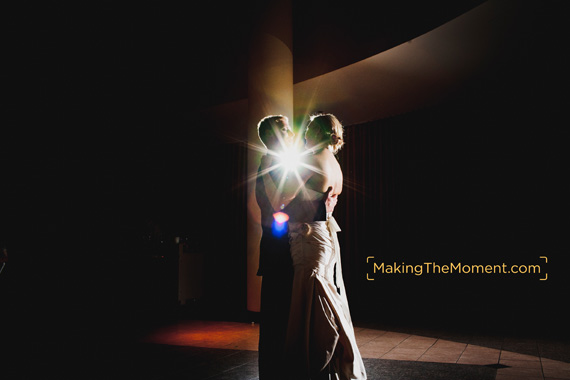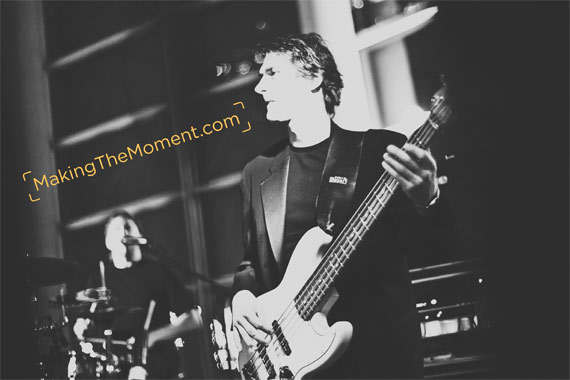 And what can make an awesome wedding reception awesome-er?  One heckofa band.  Our talent that night was none other than Sumrada.  They played brilliantly, and made the night fun for everyone.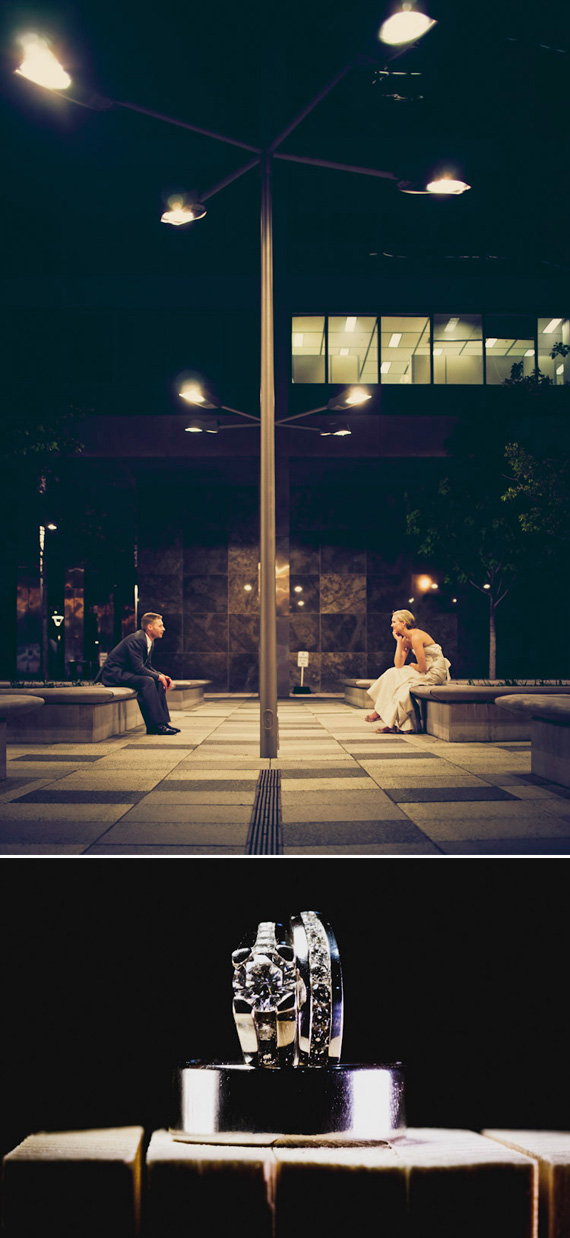 We snuck out during the evening for some fancy & fun wedding photography night images.  Love it.  Congrats Kristen & Larry – it was such a joy to be your Cleveland Wedding Photographer – thank you so much you two!
Posted In photos, Wedding