Nick and Jennifer have a love that could out shine the moon, out last the city and clear out the rainy sky. Congratulations again and again.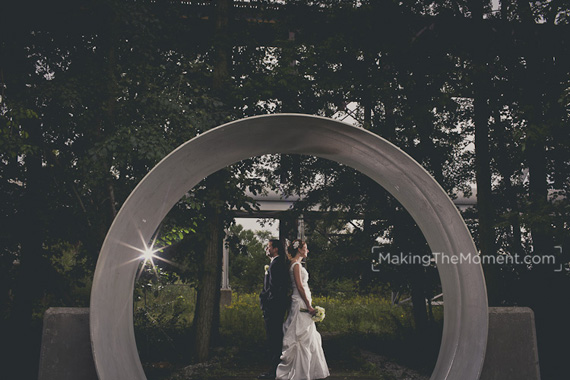 Authentic love is important – as a professional wedding photographer in Cleveland, it's one of the first things we look for when meeting with our potential clients, because… well? Real love shows through in our images. And these two? They have it.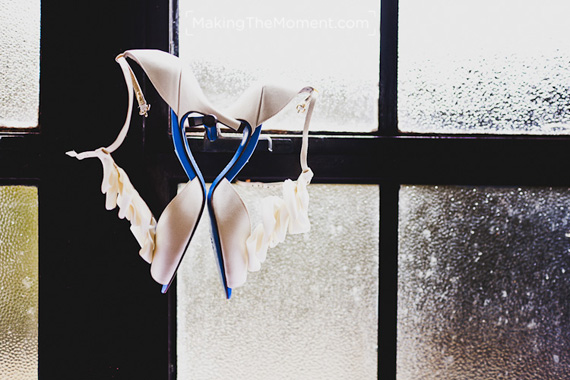 Although I've crafted quite a few few images over the years with Making the Moment, this is currently my favorite shoe shot to date.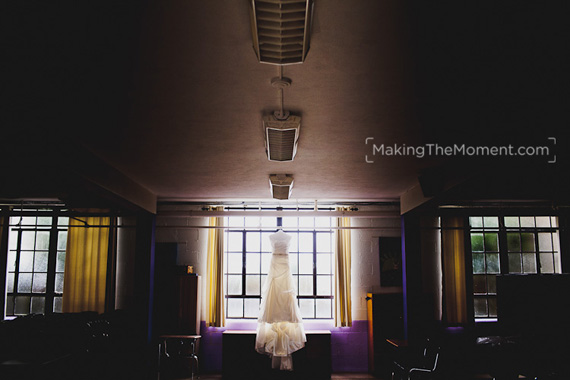 And I love the epic draw that Jennifer's dress holds in this image.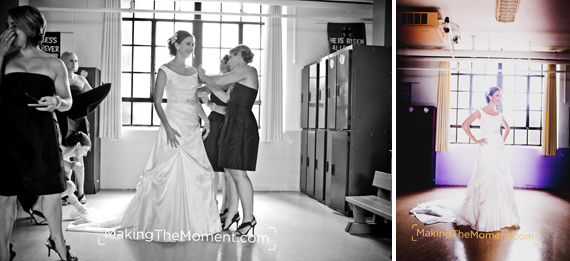 The joys of being a photojournalistic wedding photographer in cleveland abound in moments like the above. I love snapping away quietly and quickly, capturing the subtle candid wedding photographs that many cleveland wedding photographers would miss.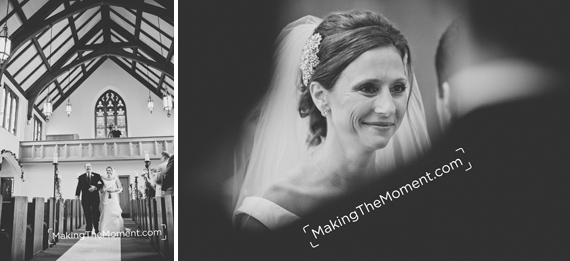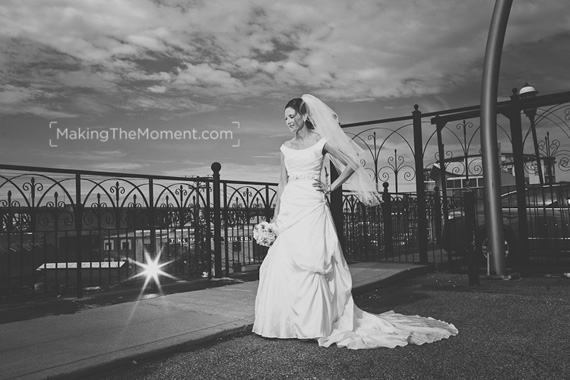 Much love for the image above – Jennifer – you look awesome!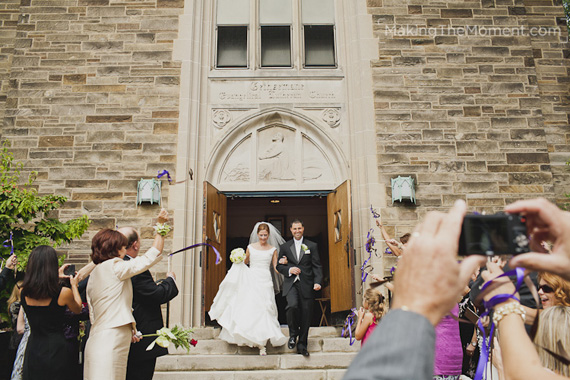 As Nick and Jennifer left the doors of their wedding ceremony at the Gethsemane Lutheran church, we jumped into the car and embarked on a creative wedding photography session all throughout cleveland.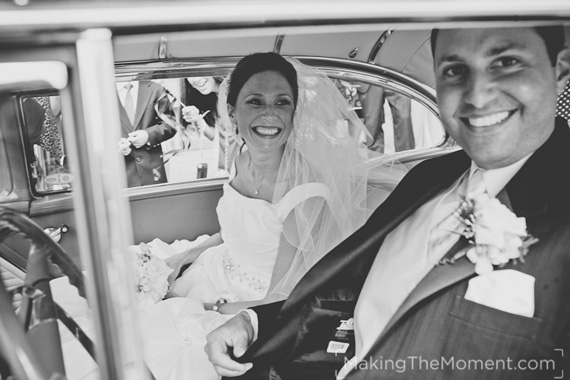 True images tell stories, and this image says so much about the joy of these two newlyweds. This is a priceless image, and I'm so excited for it.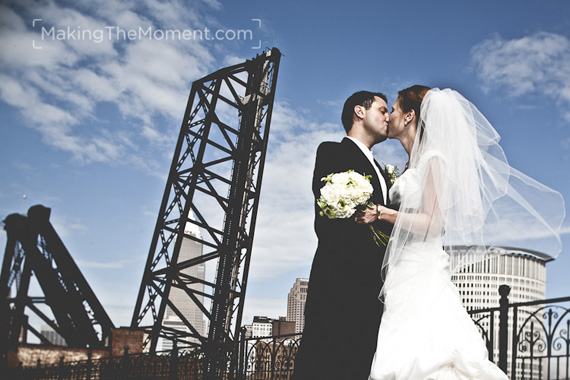 Being a creative wedding photographer in cleveland means you need to know where the cool wedding photography locations are at in cleveland, and we've done our homework. In order to make unique wedding photographers for our couples, we spend oodles of time scouting out cool places to take our couples – places loaded with creative potential.

I think that's a huge part of being a unique Cleveland wedding photographer, taking risks with new locations and areas to ensure the artistic wedding photography we're crafting is truly that – unique works of art for our awesome clients.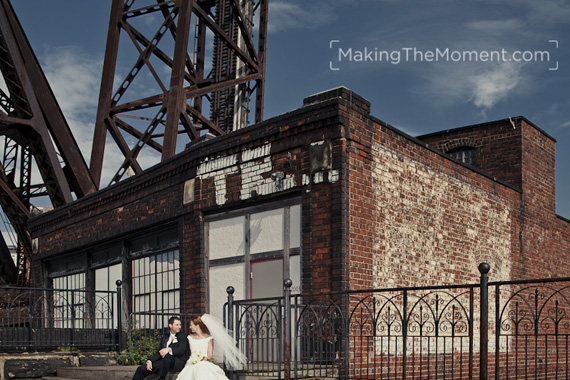 Nick & Jennifer are just that – awesome clients. They were so fun to spend the day with and craft these images with.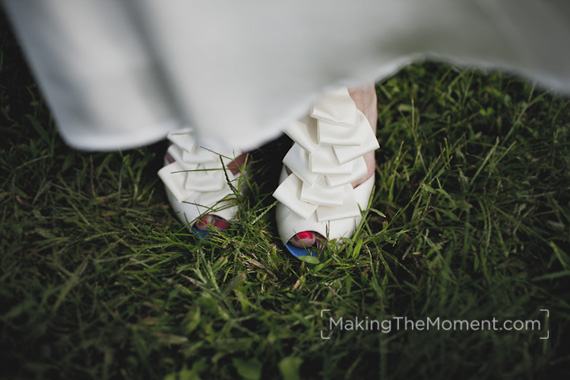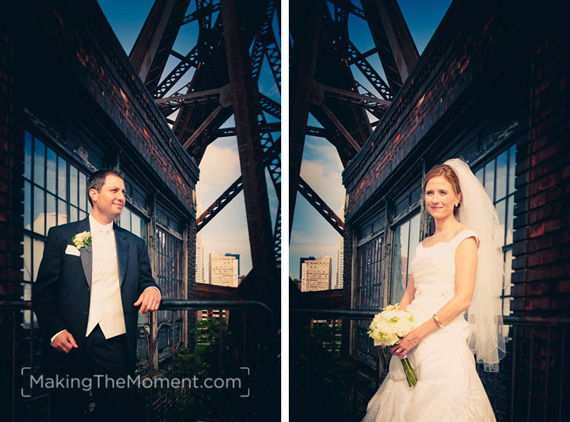 There is so much fun found in creative sessions – rather than over-pose Nick & Jennifer, I spent time with them letting them relax and become themselves.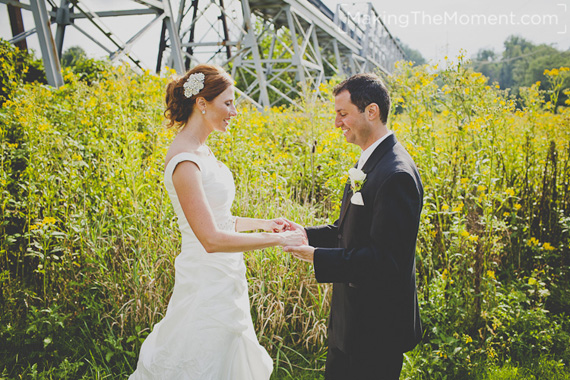 This style of creative wedding photography in cleveland takes more time, but yields fantastic & fun wedding photography.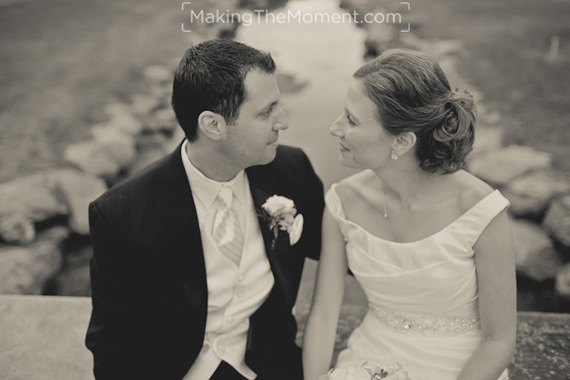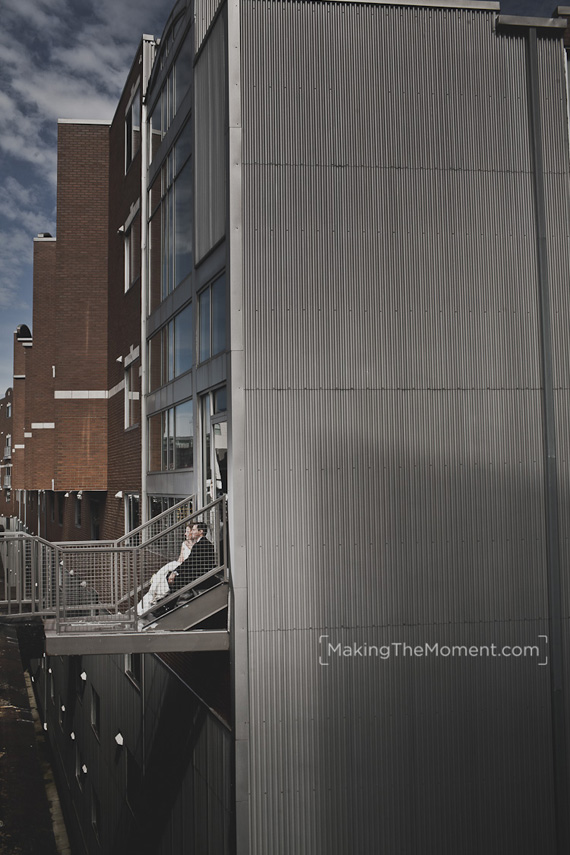 Taking time with our image creation process means we can create wedding photographic art – images that say something about the couple and their story. Like the above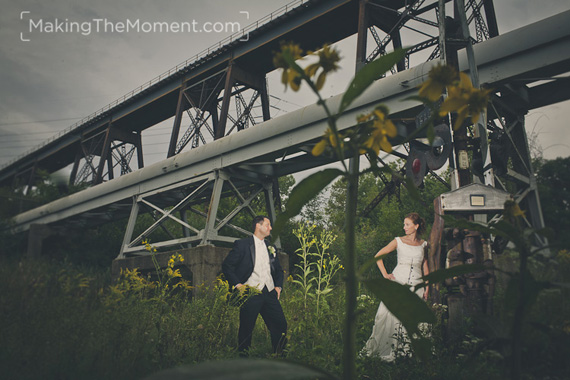 Or the above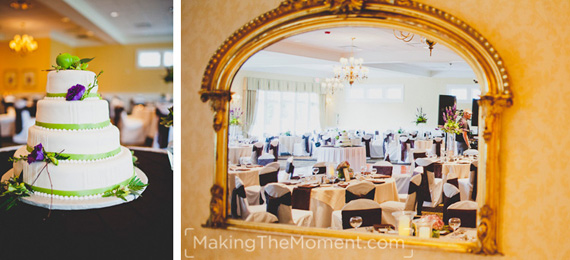 Nick & Jennifer had their Reception at Westwood Country Club in Rocky River. WestWood County Club is an awesome Cleveland Wedding Reception Venue, full of class, beautiful grounds, and an incredible staff.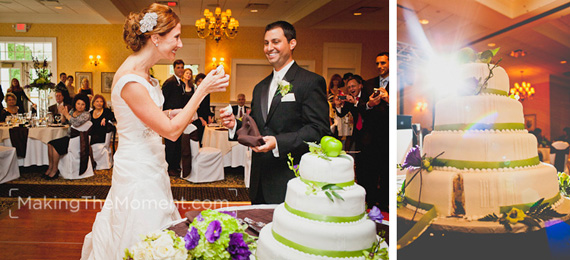 And how can you not love this cake?? Their wedding cake was crafted by What's for Dessert?, and it was beautiful & tasty.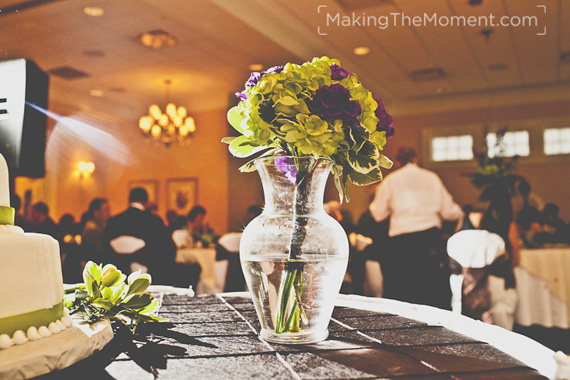 And flowers? Courtesy of Off Broadway Florist. They did a stellar job, and our phenom cleveland area florists, having worked with them a few times now – we love their stuff.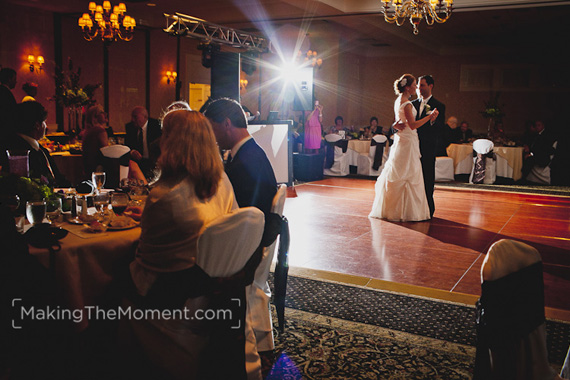 And while I'm listing off awesome cleveland wedding vendors – how could we forget Rock the House?. Rock the House are on of our favorite cleveland wedding DJ's – very awesome at making receptions rock – which helps to make awesome reception photos.

The wedding reception at WestWood Country Club was epic.

One of my favorite parts of the evening was when Jennifer & Nick's guests released paper lanterns / Wish Lanterns into the night.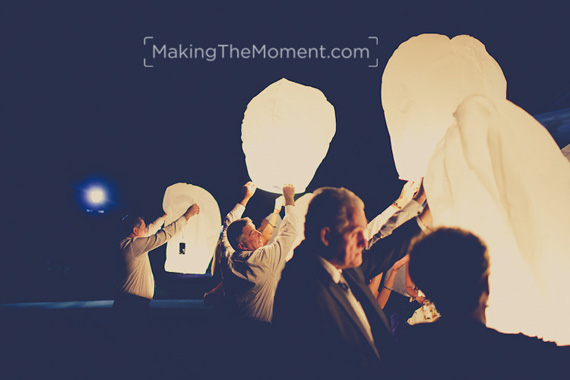 Guests gathered outside of the wedding reception at WestWood Country Club and cast off beautiful signal flares of love and well-wishes for Jennifer and Nick.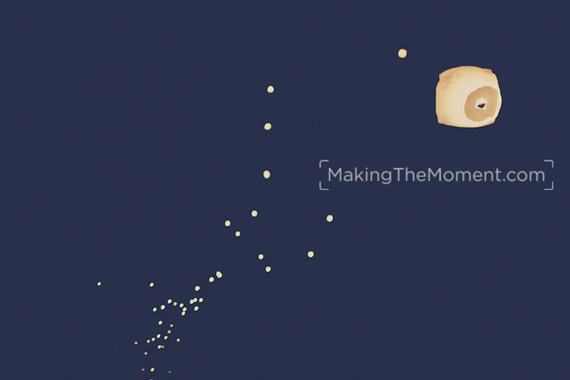 The night skies were filled with light, it was a wonderful image and memory.

To Nick & Jennifer – thank you for allowing me to be your artistic & fun cleveland wedding photographer. We created some wonderful memories together, thank you friends!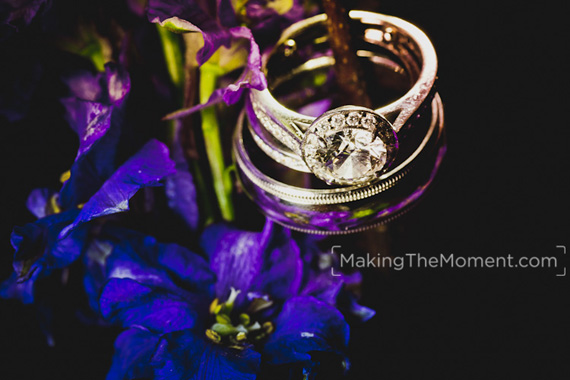 Posted In photos, Wedding