Jessica & Jon are wonderful. Simply wonderful. And they're friends of mine too – which makes being their wedding photographer that much more fun and meaningful.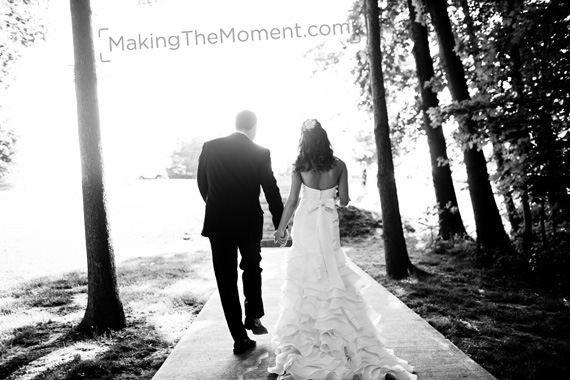 I met Jess about 3 years ago at a local advertising & design firm that I worked with as a commercial photographer. We had an instant friendship – she's easily one of the most caring people you'll ever meet. Fun, friendly, kind-hearted, and incredible with her clients.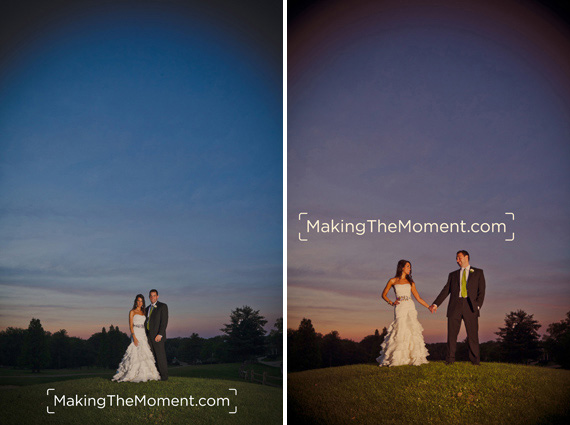 Soon after meeting her, Jon proposed to Jessica, and they were in a whirlwind of wedding planning. I was humbled and honored when they asked me to be their cleveland wedding photographer for their wedding at Manakiki Golf Course.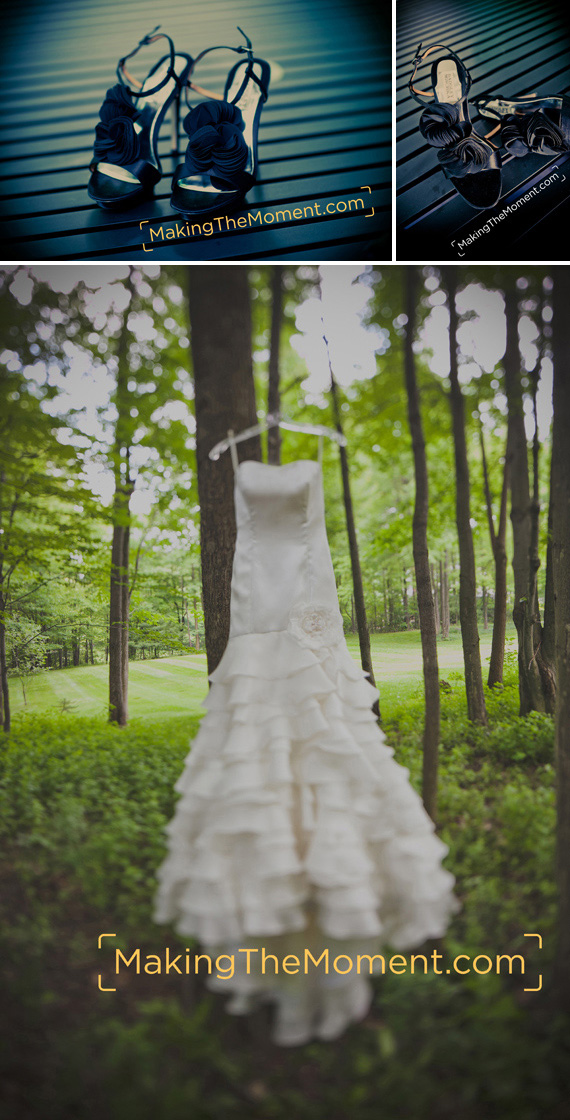 I love wedding detail photographs – most modern wedding photographers do. But Jessica's shoes were so cool, and I had so much fun setting up and playing with them. I LOVE Jess's wedding dress too – when she let me know I could take it outside for it's own little photo-shoot? I was overjoyed.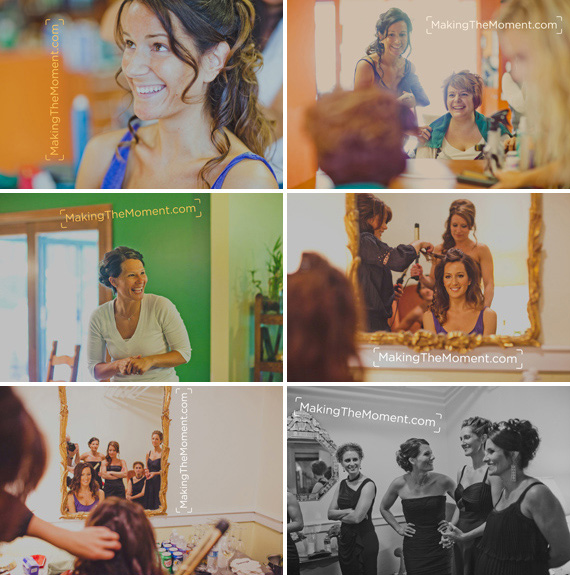 The girls were so much fun, and grabbing candid & photojournalistic wedding photographs of them was fun and simple. I love being a photojournalistic wedding photographer in Cleveland – it takes skill and patience. These little fleeting moments happen so fast, and you have to be so observant to capture them when they happen.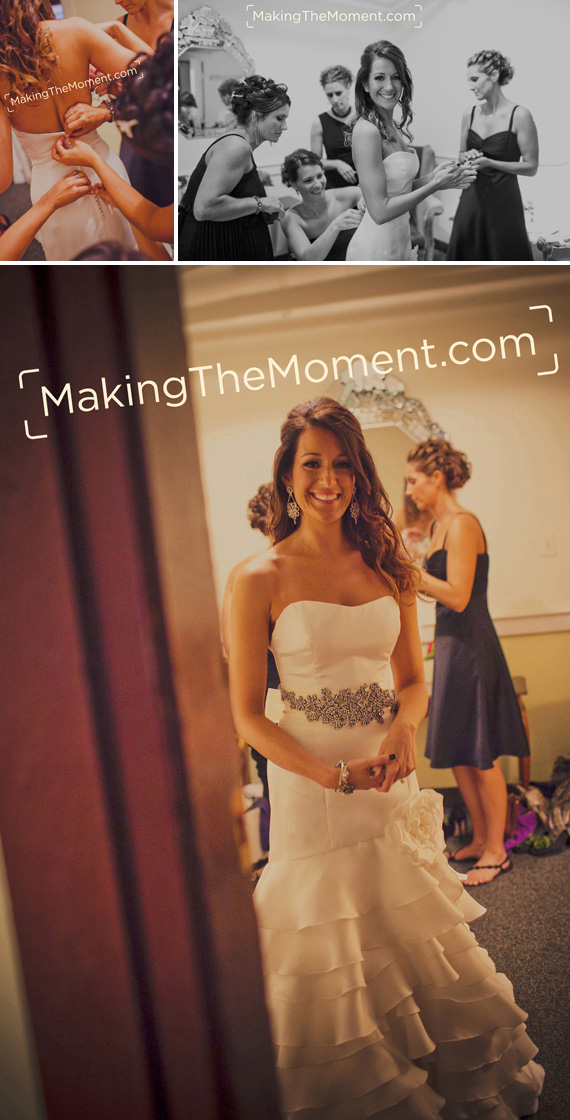 Jess – you are jaw-dropping in your wedding dress!

Nothing could be complete without some awesome cleveland wedding flowers by all-star Cleveland Florist Blooms by Plantscaping. Stellar job Arne!

Speaking of all-stars – who's that? Heidi from Heidzillas of course! Heidi is one of the best Cleveland Wedding Planners you'll ever meet – her fingerprints were all over this well organized and beautiful event.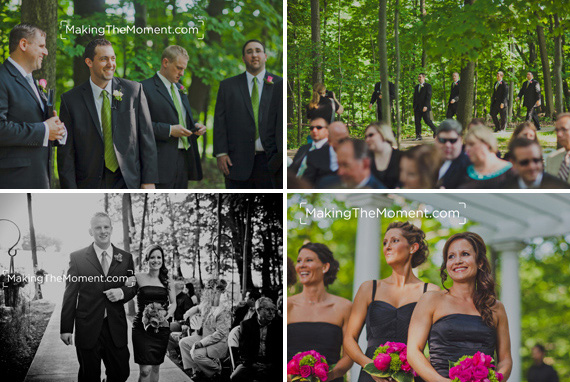 The moments leading up to Jessica walking down the aisle on this beautiful sunny summer day were filled with joy. Everyone was watching and waiting. I loved snapping candids of everyone's reaction while simultaneously capturing Jess come down the aisle. So fun!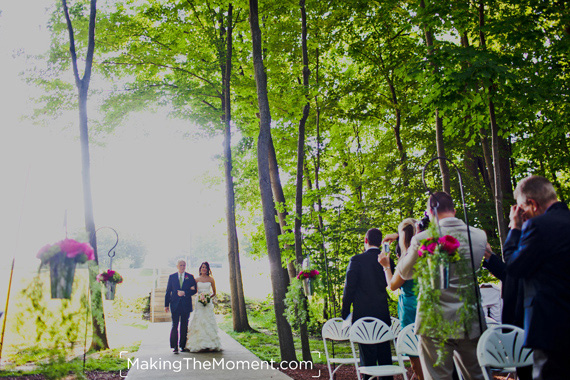 What an entrance – something out of a movie. The ceremonial grove at Manakiki is just brilliant for a cleveland outdoor wedding.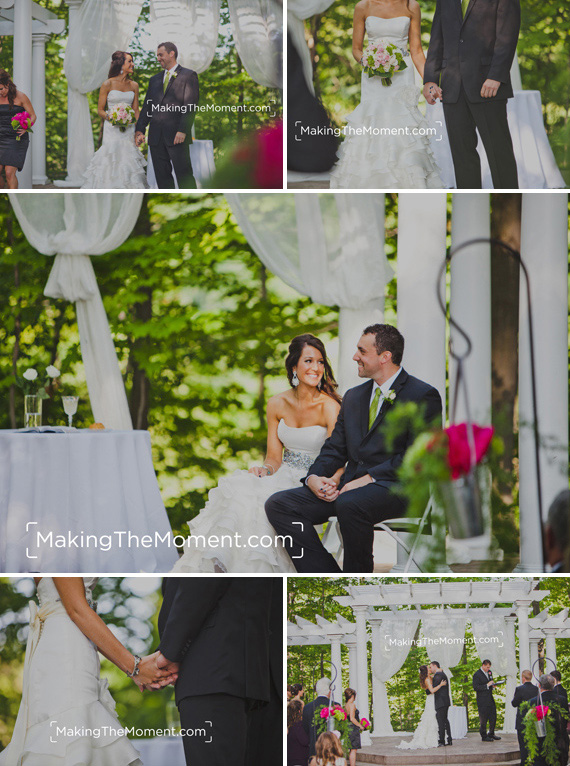 Such a sweet wedding ceremony – so happy for you my friends!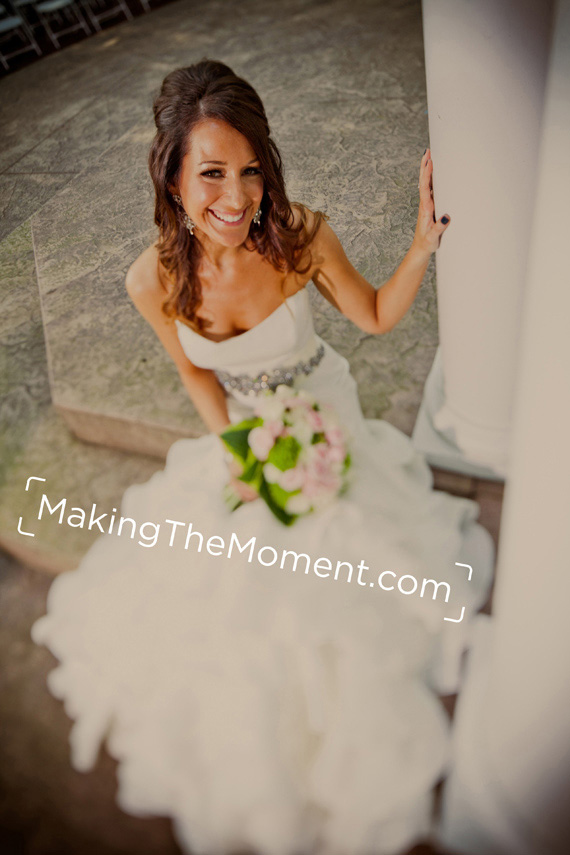 Jess – seriously. Jaw-dropping. I said it before, I'll say it again! You look stellar!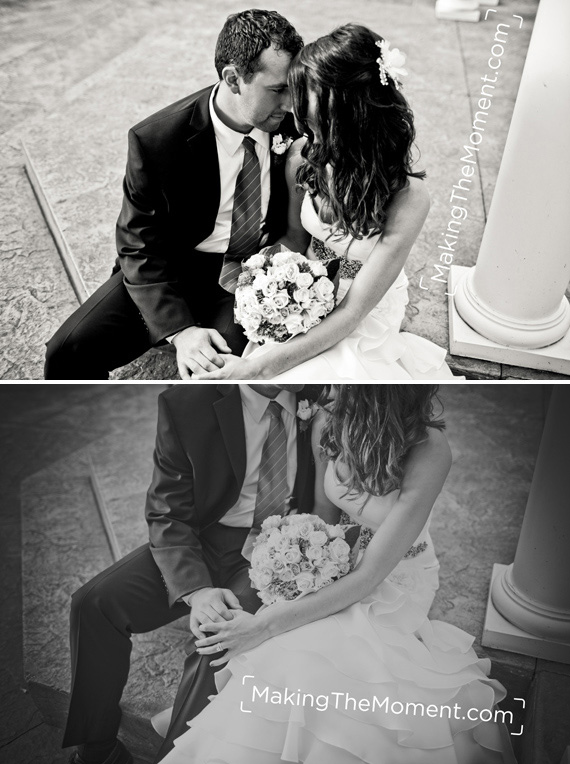 These two really intimate wedding photographs are some of my favorites from the day. Not posed – not faked – real stuff.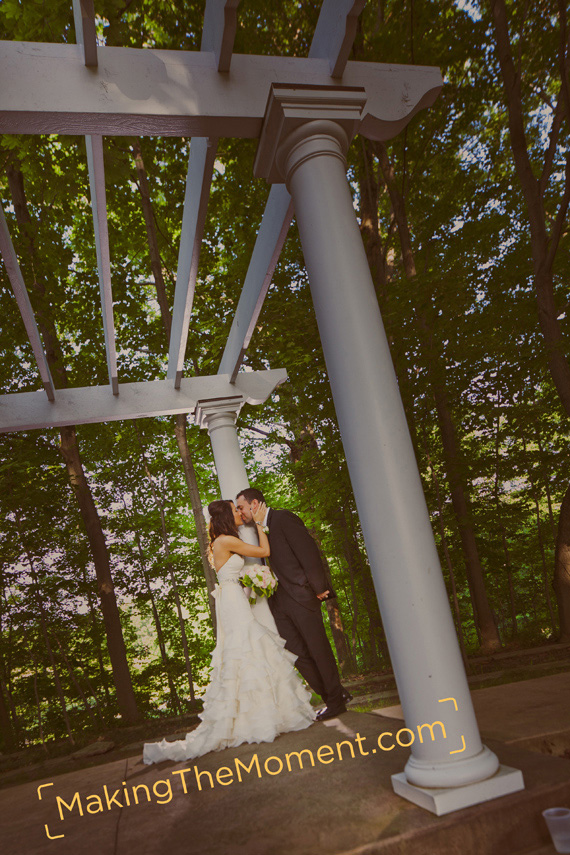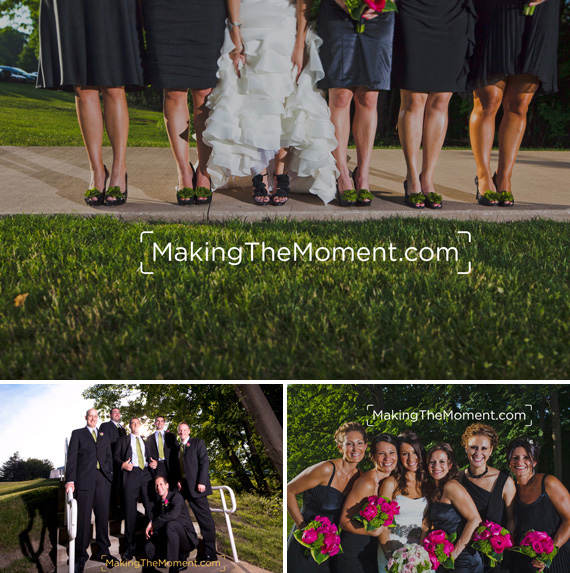 The bridal party was so much fun this day – I really felt at home and comfortable with them!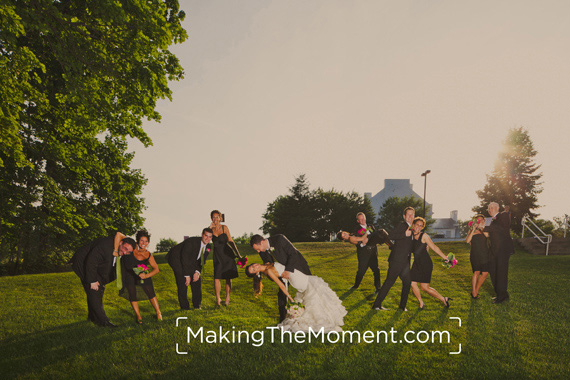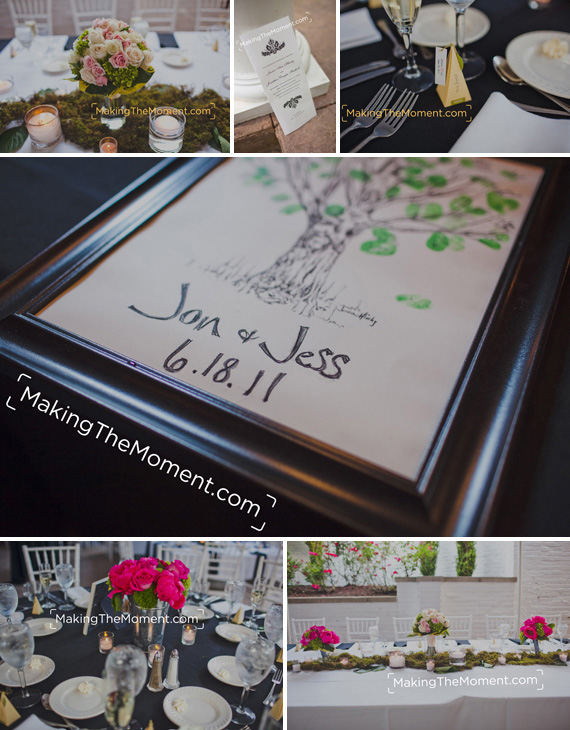 Jessica's wedding at Manakiki was catered by Sammy's, the food and set-up was just unreal. I love capturing images like this for my clients – there is so much story and thought behind the set-up and little things in a day that many cleveland wedding photographers will just skip by.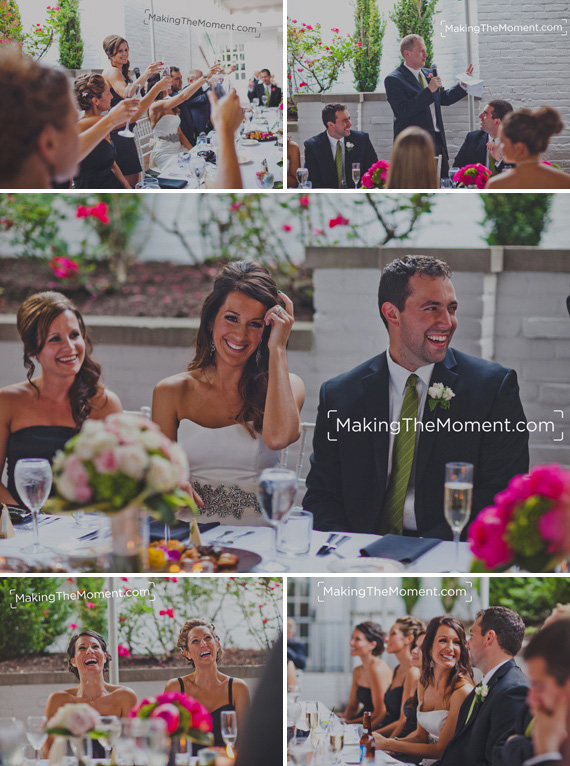 The speeches were laugh-out-loud hilarious, and Focus on You put together a really sweet video for everyone to enjoy about Jess & Jon.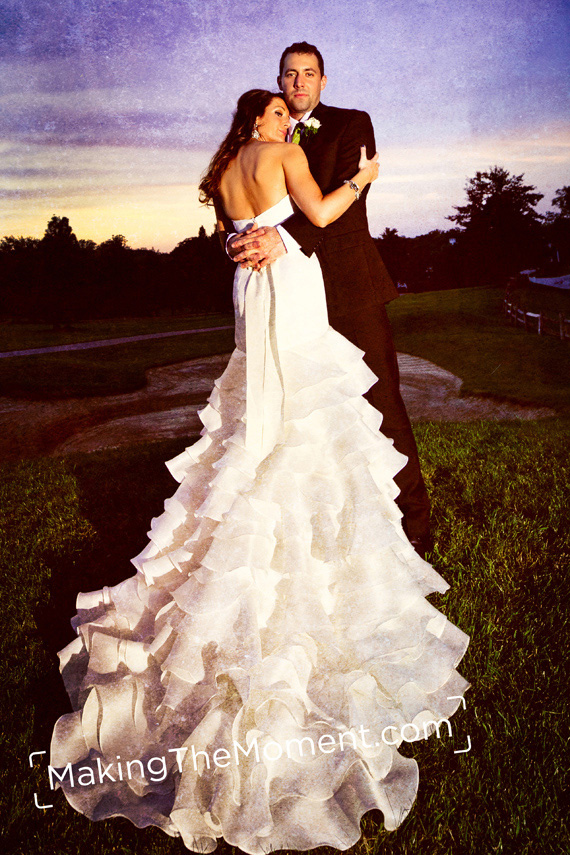 We snuck out during the reception for a few minutes at twilight for a fun little creative time. So romantic.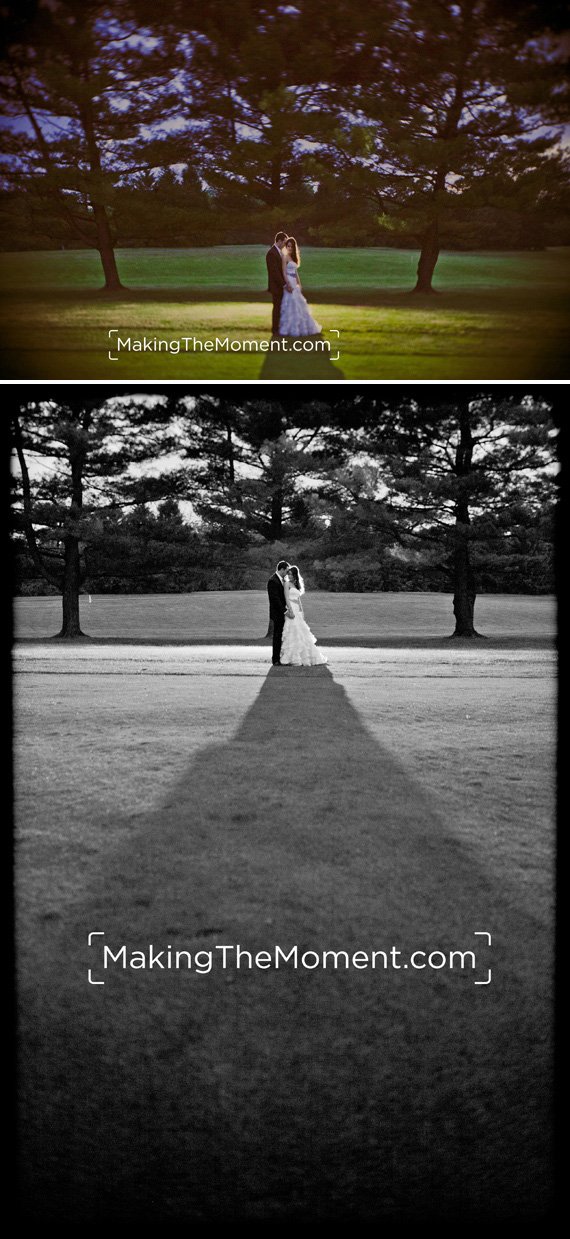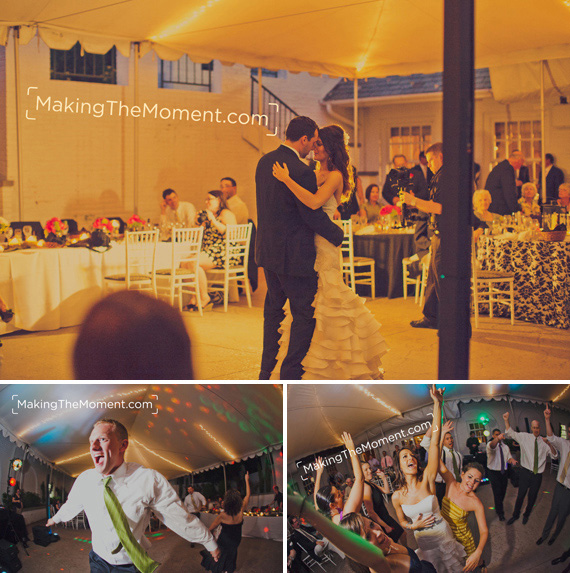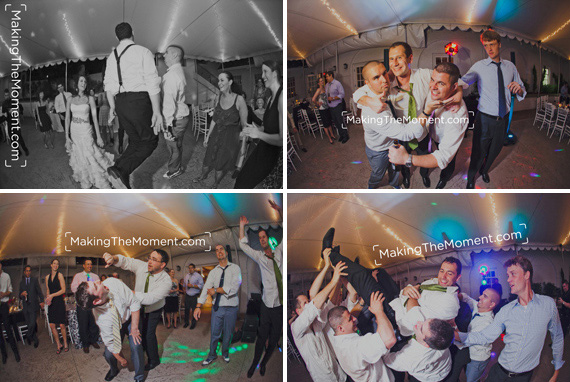 What rounded up being an all-star day of wedding vendors, Scott from Jerry Bruno DJ'd the night away, crafting an awesome mix of music for everyone to laugh & dance to. Such a blast.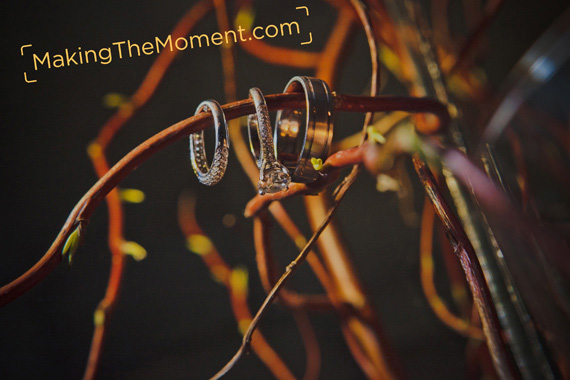 Jessica & Jon, I've said it a hundred times – I so enjoy you two. Thank you so much for your friendship and for choosing me as your Cleveland Wedding Photographer.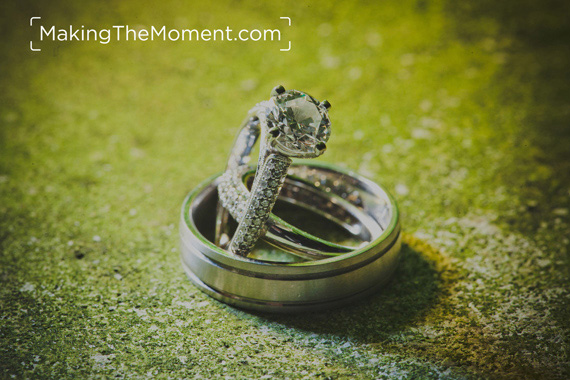 Posted In photos, Wedding