Children are joyous. Simply joyous. And Photographing families (and soon to be families)? Literally, it is one of my favorite parts of my job as a cleveland family & newborn photographer!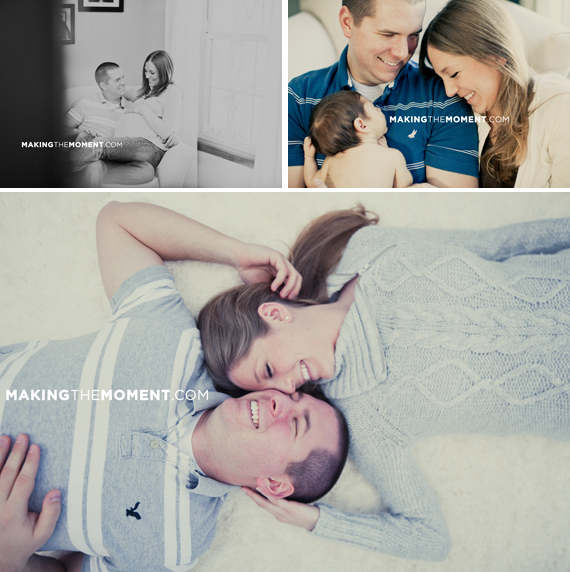 Meet the Lauren & Brian – a sweet couple I met while I was the Cleveland Wedding Photographer at Katie's wedding last June.  When Lauren called me over the winter to share the news (their first baby!) I was so excited to work with them.   We set up two creative family photography sessions to document the exciting journey they were on.

The very first creative family photography session we planned was their maternity photography session – what we like to call a "bump" session.  It's so sweet when you're about to have your first baby – and Lauren loved the idea of me coming into their home to create art that would tell the story.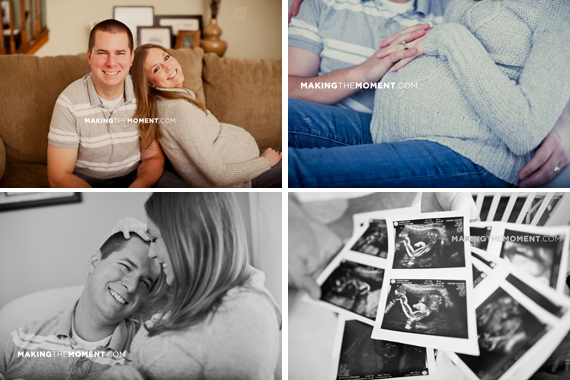 We spent the afternoon in their home – it was so much fun!  Honestly – studio photography can be so predictable at times.  Being in their home allowed Lauren & Brian to be comfortable, and for me to find creative photography opportunities I'd miss out on if they weren't in their element..  And what's more important?  I could visually tell the story of their growing family – in the very place where the story is starting.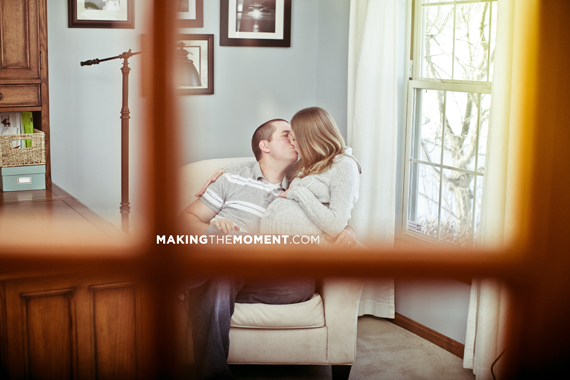 And a few weeks later?  Lauren gave birth to a sweet little man – Coen!  I once again went to their home, spending a bit of the afternoon with these three.  We laughed, we played – we created art!  It's so sweet being a cleveland newborn photographer – the creative photography we made with little Coen is priceless to say the least.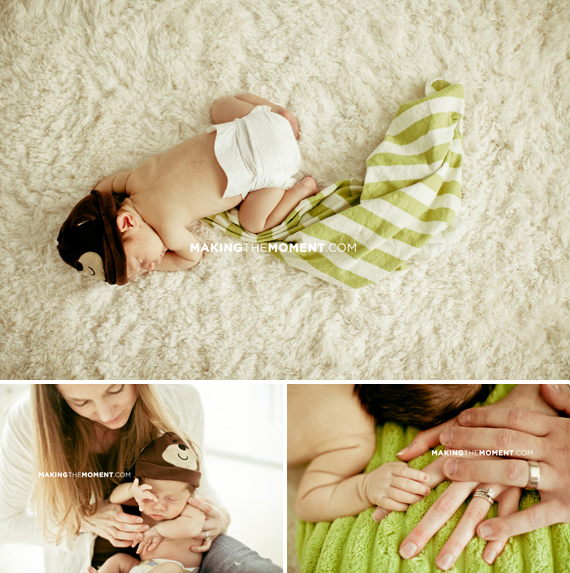 Rather than force things – I invited Lauren & Brian to participate and create with me in the session.  Every little moment you're seeing happening here is real – authentic.  Not staged, forced or set up.  This newborn photography actually tells a story, and says something about this growing family.  You can see the love, laughter and intimacy.
I love these images with Brian and Coen from our cleveland newborn photography session.  Brian is so clearly proud of his newborn son – I love it.
And the little guy broke a smile – so cute!  And then he promptly passed out. 🙂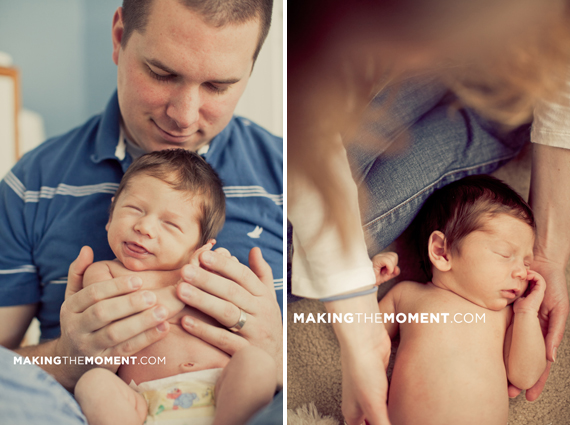 Being a Cleveland Family Photographer, this is one of the joys of my profession. Seeing a young family start off, and being their to create artistic photographs for them that they will value for generations to come.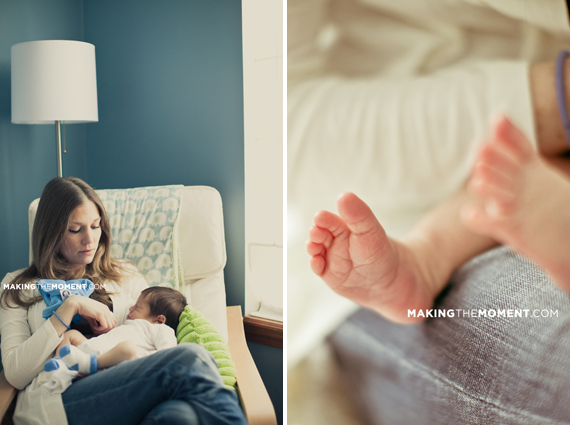 Lauren, Brian & Coen; I am so thrilled that I was chosen to handle your newborn & infant photography session!  I loved being your photographer, and can't wait for the years ahead of being your photographer.  What a joy.