Kristen and Vince are the kind of couple that I could photograph over and over again. Not only are they super fun, easy-going, and fun to create with – they love each-other bunches.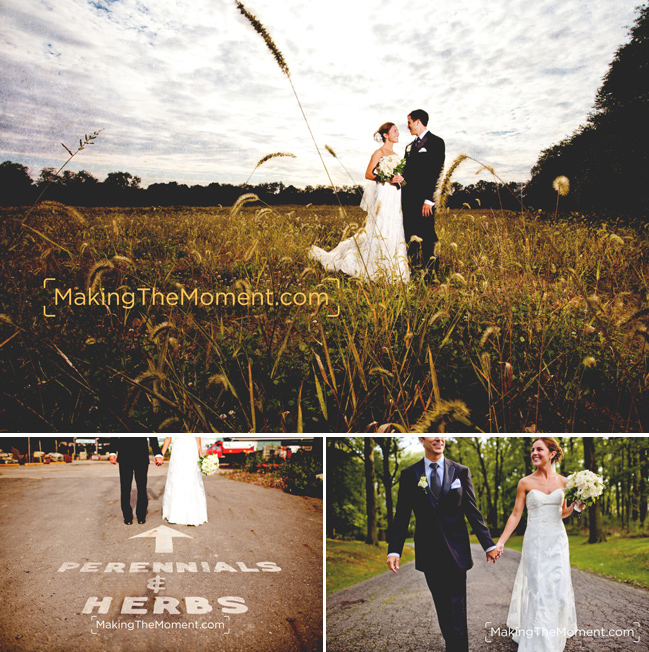 Kristen and Vince asked me to be their wedding photographer in Canton last fall and I loved every minute of it. To date their wedding is one of the best I've ever photographed, and I loved crafting some unique and stunning images with them. Their wedding photography has such a candid and warm feel to it. I love it.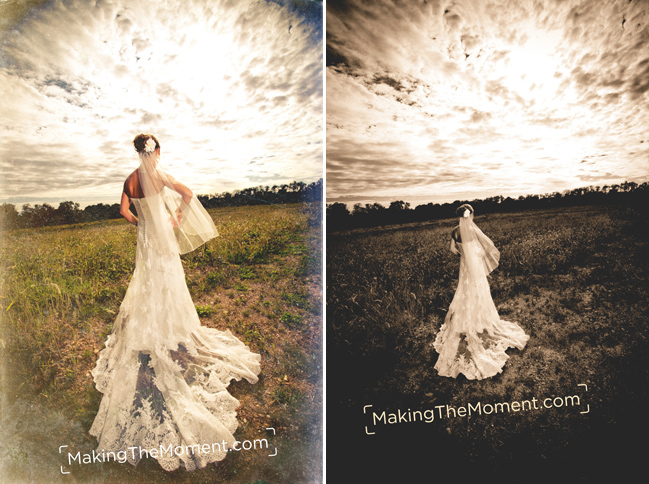 Kristen's wedding gown had a really beautiful and unique train. It had such a wonderful texture and pattern to it with semi-translucent portions. The vintage feel it possessed made it wonderfully fun to photograph.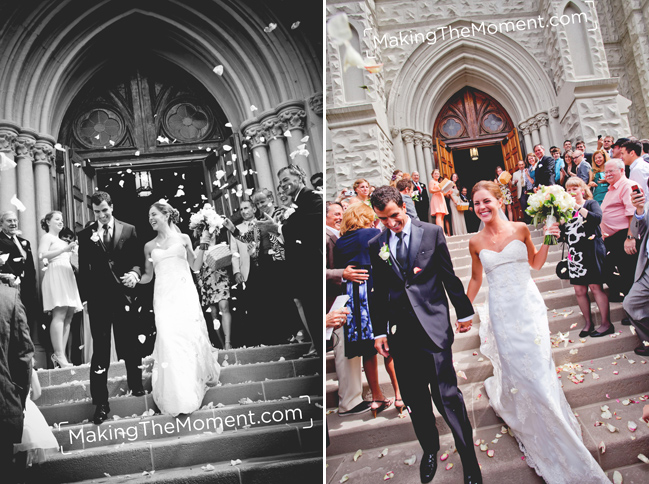 The wedding ceremony was at St.Peter's Catholic Church in Canton, Ohio. I loved photographing there – full of great and well thought out architecture, St. Peter's Catholic Church in Canton has so much character to it for wedding photography.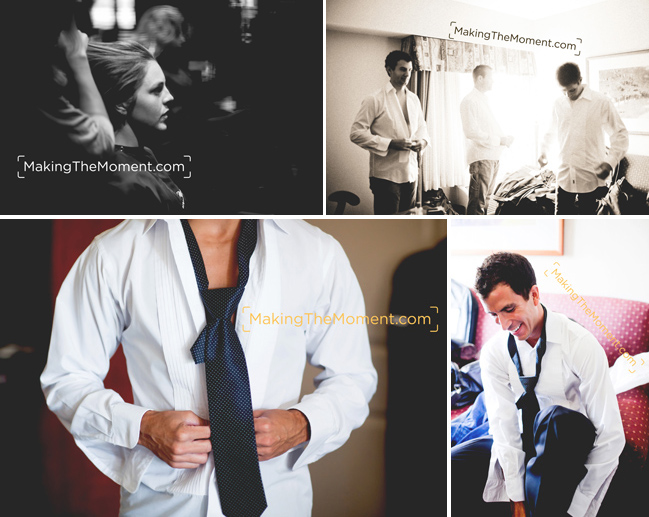 Candid and photojournalistic wedding photography is one of my great loves. I think the most important part of a wedding day is the story of it all. Without hiring a photojournalistic wedding photographer, a bride and groom will miss out on so many images and pieces and parts to their special day. There are some awesome photojournalistic wedding photographers in Canton, Ohio, and I can't encourage couples enough to book photojournalistic wedding photographers for their weddings.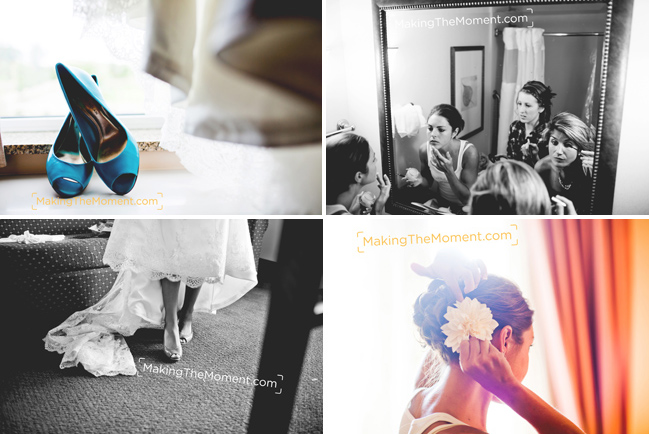 Whether it's details, shoes, a passing glance or a subtle tear, a good wedding photographer can capture these moments forever and share them artistically.


That doesn't mean that a good wedding photographer don't go out and have some fun. Being a creative wedding photographer in Canton is so enjoyable. Forget the boring old posed set-ups, I'd rather have fun creating unique images of wedding couples and wedding parties.

There were some super sweet moments during their wedding ceremony at St. Peter's Catholic Church in Canton. Kristen was silently tearing up early in the ceremony – there was so much emotion in the air.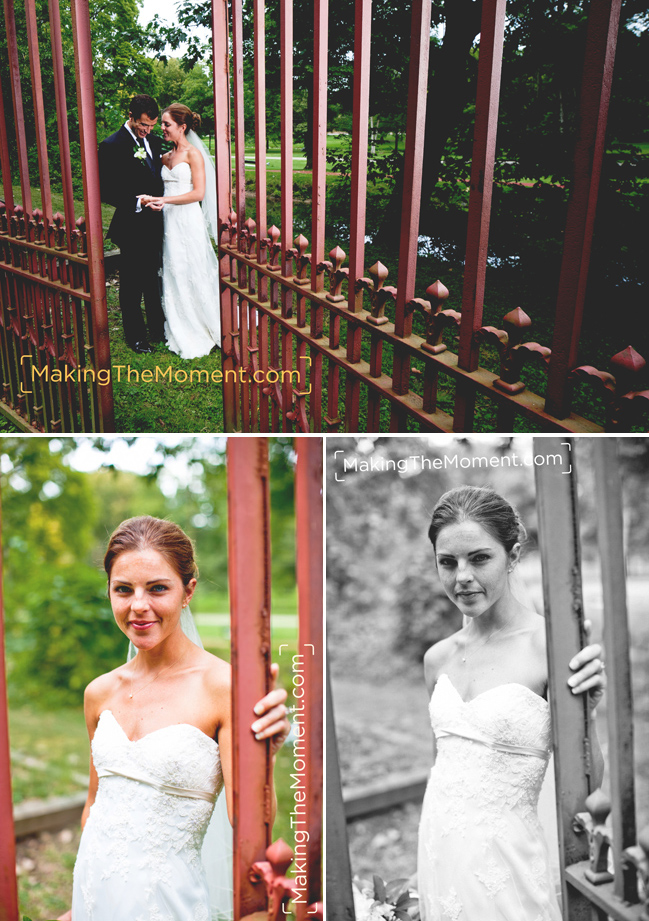 Speaking of emotion – Vince and Kristen shine with love in their wedding photography! We had a fun afternoon creative session, creating some artistic and unique wedding photography all throughout Canton.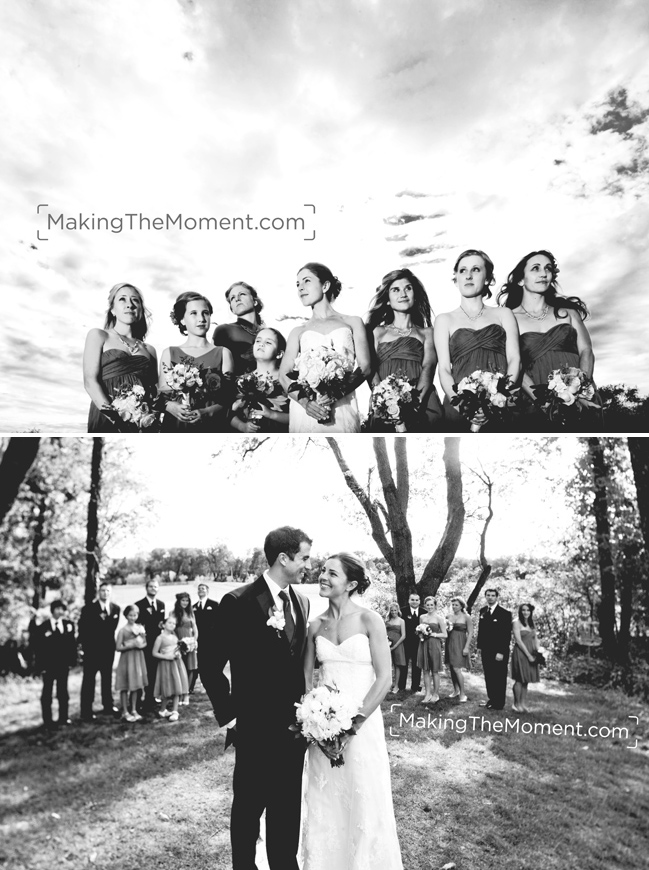 The image of the bridesmaids (above) is one of my favorites from throughout the day. It has a boldness and depth to it that I love. The image directly above was fun to make happen too – I loved their wedding party, and I enjoyed helping them discover this image.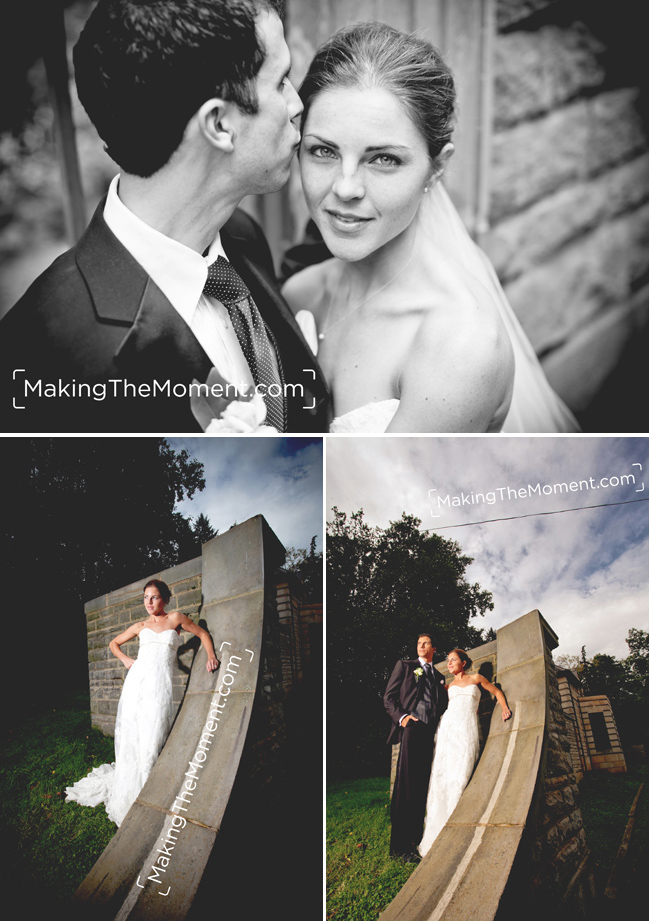 Speaking of discovering images – that's my approach. It's not about going into a session creating the same old tired set-ups and predictable "posey-pose" images you see everywhere. I'd rather see how the light is falling, what the environment is giving, and how people are feeling – and use those as the ingredients for the final image. That allowed us to create the telling and artistic wedding photography your'e seeing above.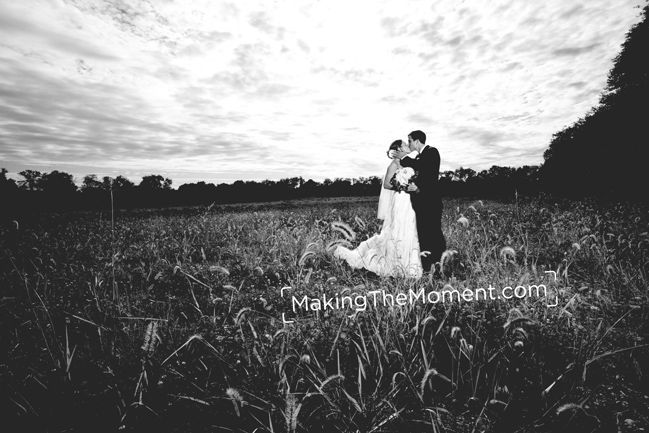 And when we found this field? Goodness. Simple goodness. The sun was peaking through a patchy-cloud sky and my photographic heart came to life. I simply loved shooting that afternoon. Joy is the only word I have to describe the art that came from our creative wedding photography session that day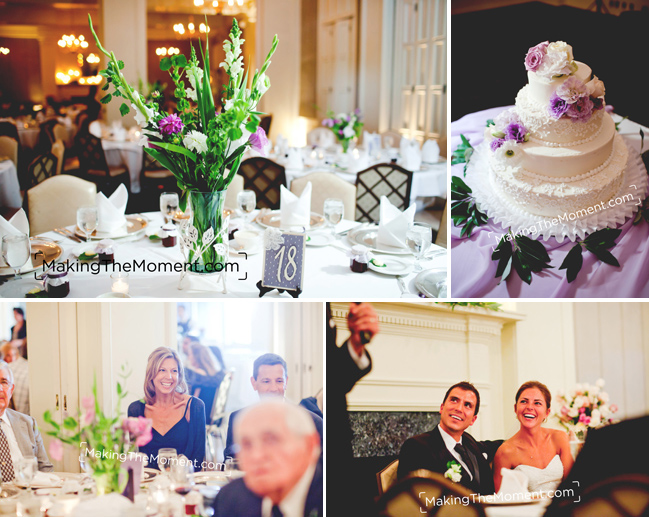 The reception was at one of our favorite canton wedding reception venues – Brookside Country Club. The reception was wonderfully decorated – full of character and theme. I loved the little details Kristen put in at Brookside Country Club in Canton.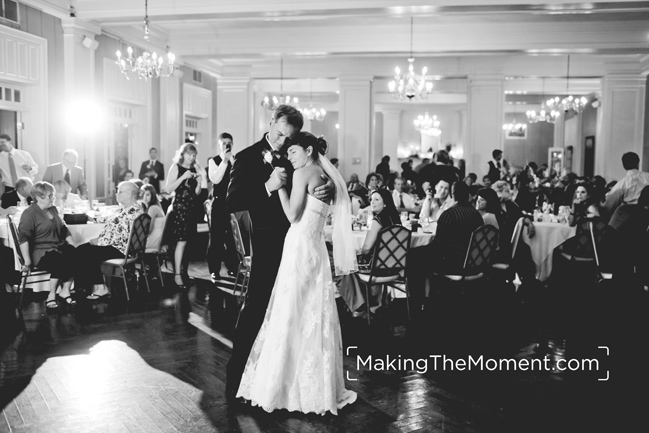 This is one of my favorite "first dance" photos of all time. Kristen dancing with her father – I chose to present it in black and white, due to the depth of emotion it carried. It can be too easy for the plethora of color to sometimes detract from the message of an image, and the simple message in this image of father/daughter love carried so well with less distraction.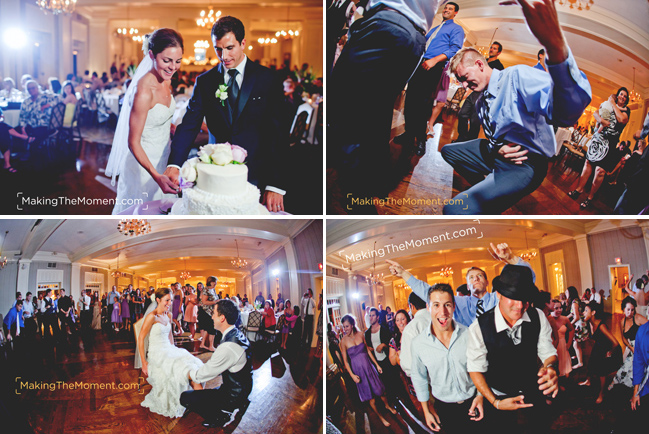 The party was off-the-hook and fun as ever. Congratulations to my my friends Kristen & Vince – may your marriage outshine the joy of your wedding day.
Posted In photos, Wedding