Chris & Maura are super-duper-awesome, and will be forever placed in my list of favorite couples. Ok, I don't keep a list, but you know what I mean… these two are the type of couple I could photograph every weekend. They are fully in love, fun to be around, and a blast to photograph. And they're pretty darn good lookin'.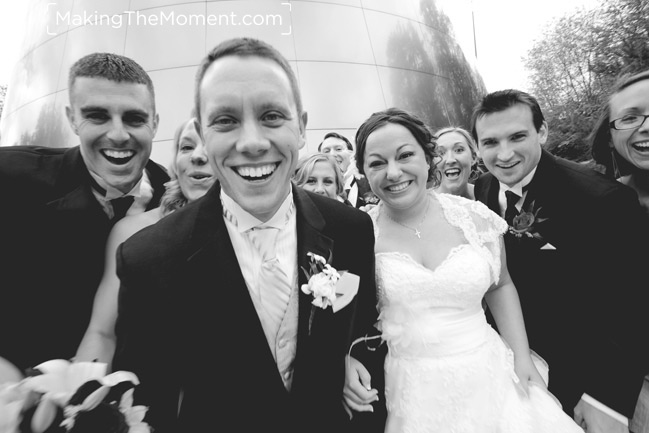 Wedding photography is really built around relationships and trust, and having a great relationship and rapport with these two made the creative cleveland wedding photography we made happen so much fun.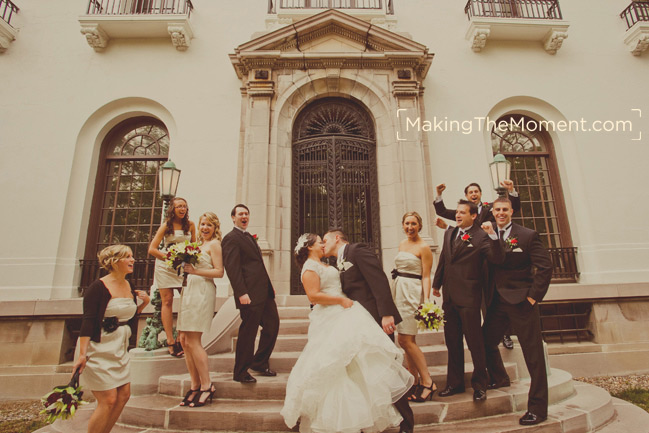 To honest, I'm pretty picky when I meet with couples to ensure we'll be a good fit for each other. Fun and artistic wedding photography does not happen outside of the comforts and trust of a healthy relationship, and when I sat down with these two I knew we'd make some awesome imagery together.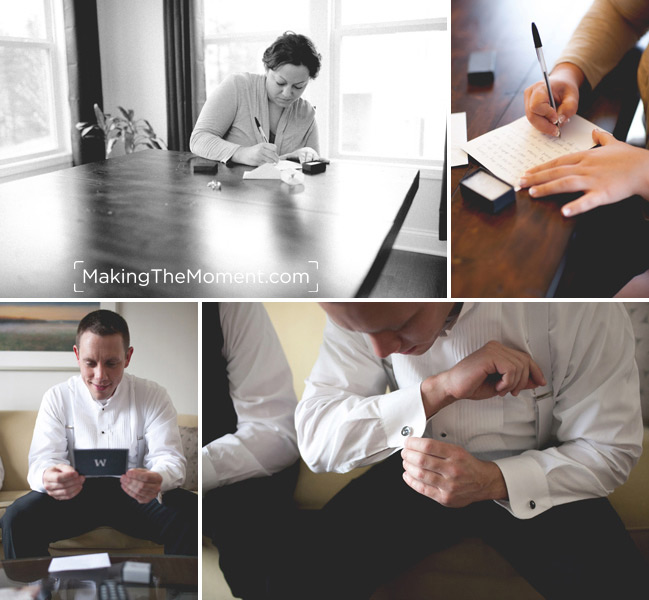 I am a huge fan of story-telling, and telling the tale of a wedding day through modern photojournalistic wedding photography can only happen when a bride and groom feel comfy with me. I ♥ Chris and Maura because I know they felt comfy with my presence there; it shows in their natural wedding images.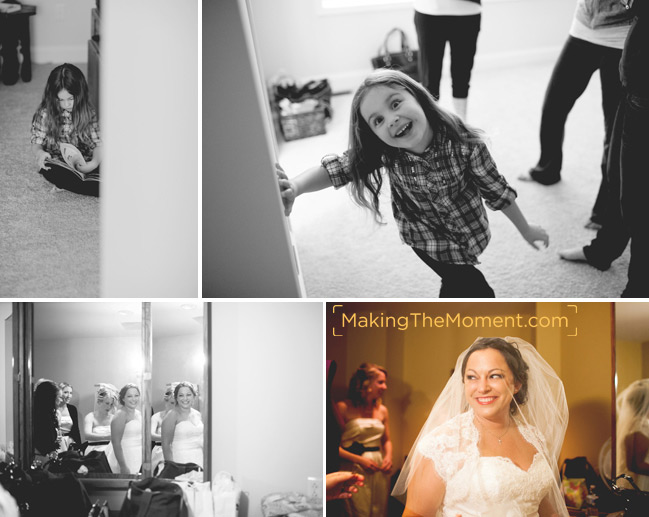 These fun and unexpected candid wedding photographs represent so much of what Chris & Maura's wedding day at St Stanislaus church in Cleveland was. Without a candid photojournalistic wedding photographer, thousands of moments are lost to the limits of our memory and time.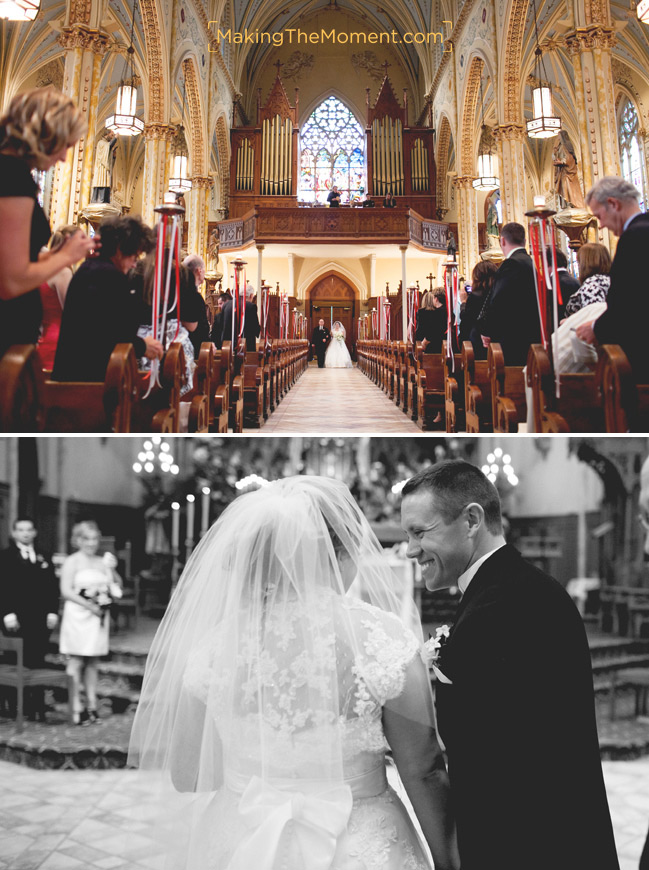 Wedding Photography at St. Stanislaus Church in Cleveland is a huge honor – it's a beautiful old-world church in Cleveland's slavic village community. The architecture and art of the venue evoke such a surreal feeling. I love photographing there!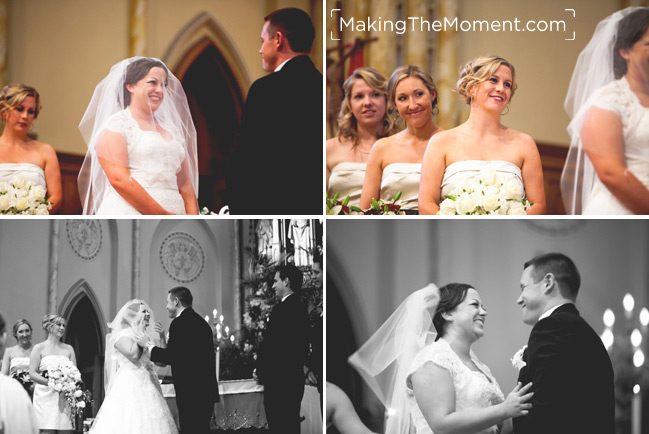 I love it, I love my job

. The little glances that mean so much, and happen so quick, it means the world to me to be able to capture these as a photojournalistic wedding photographer in cleveland. Chris and Maura were SO stink in' cute throughout the ceremony at St. Stanislaus Church in Cleveland, I have so many candid images of them just smiling and loving each other.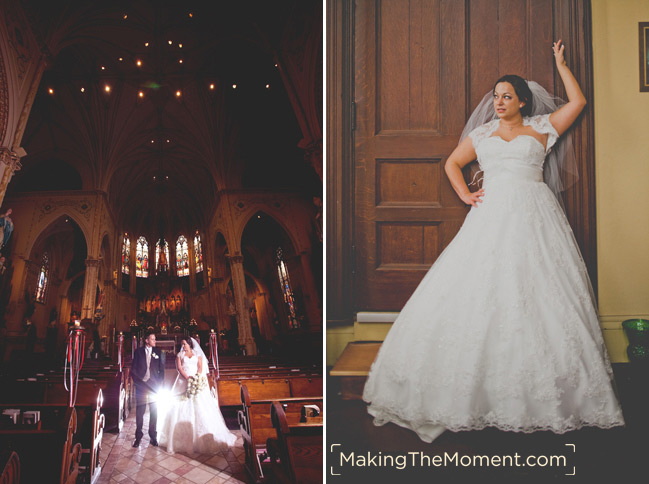 Non-traditional and fun wedding photography is where it's at. I spent some wonderful time creating custom and artistic wedding photographs with these two all around Cleveland.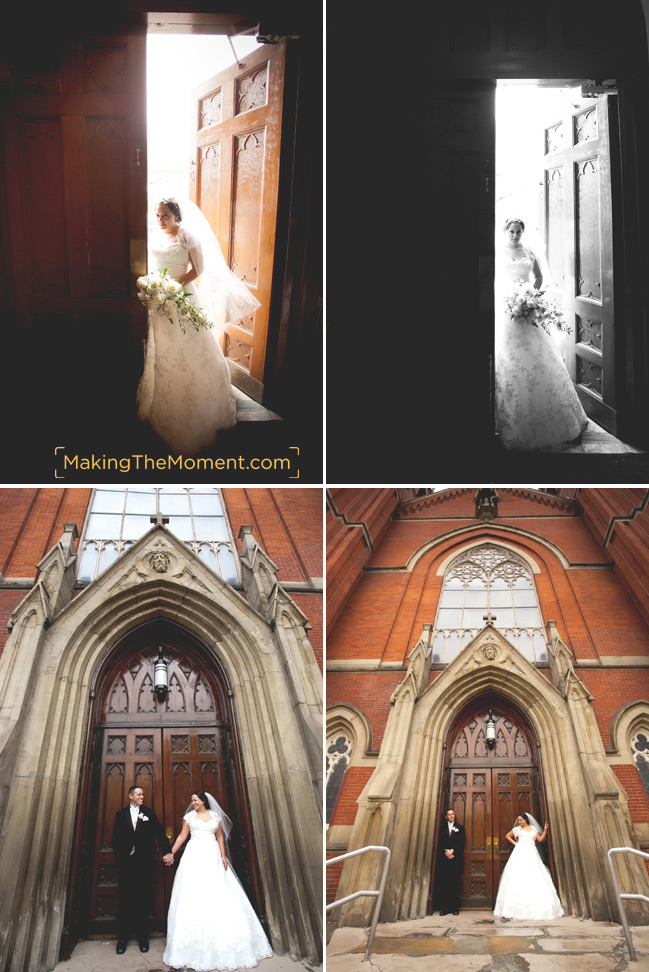 These images aren't staged or "over-posed" – they are simply Chris and Maura being comfortable with me and themselves. I love creating wedding images this way, rather than going through a list of over-done poses.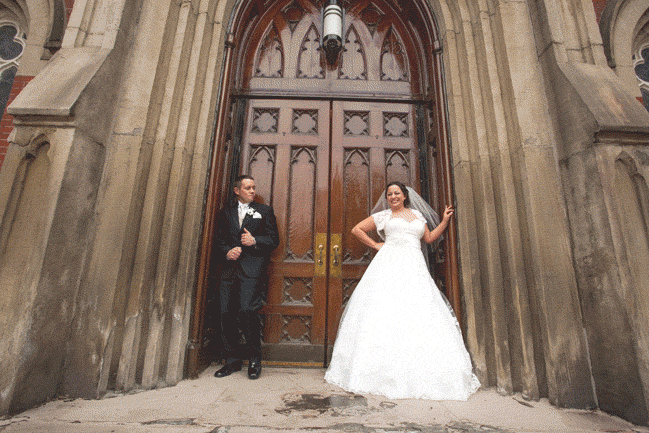 And when a dance party starts? Heck yeah, I'm all in for it.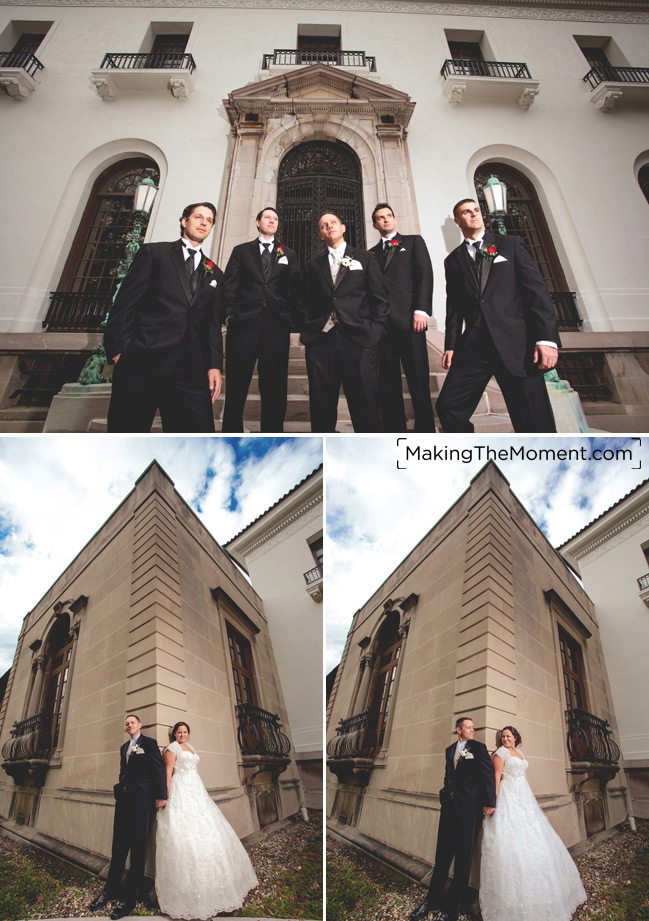 I love it – these images have such an epic and individual feel to them. The art of wedding photography in Cleveland is this – crafting something joyful and unique.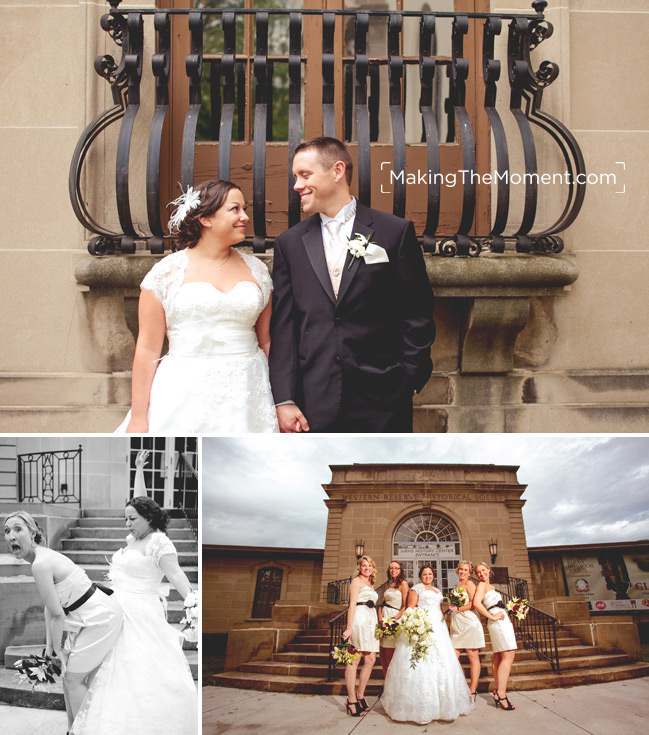 The reality is that a lot of fun and natural joy happens throughout a day – my job is to capture that through the imagery. I have a very easy and fluid way of working with couples, just offering permission for people to be themselves (with some subtle guidance and suggestion along the way) creates a very natural and fun wedding photography. I think you have to be an experienced wedding photographer to offer this sort of style, but the results are fun and enjoyable.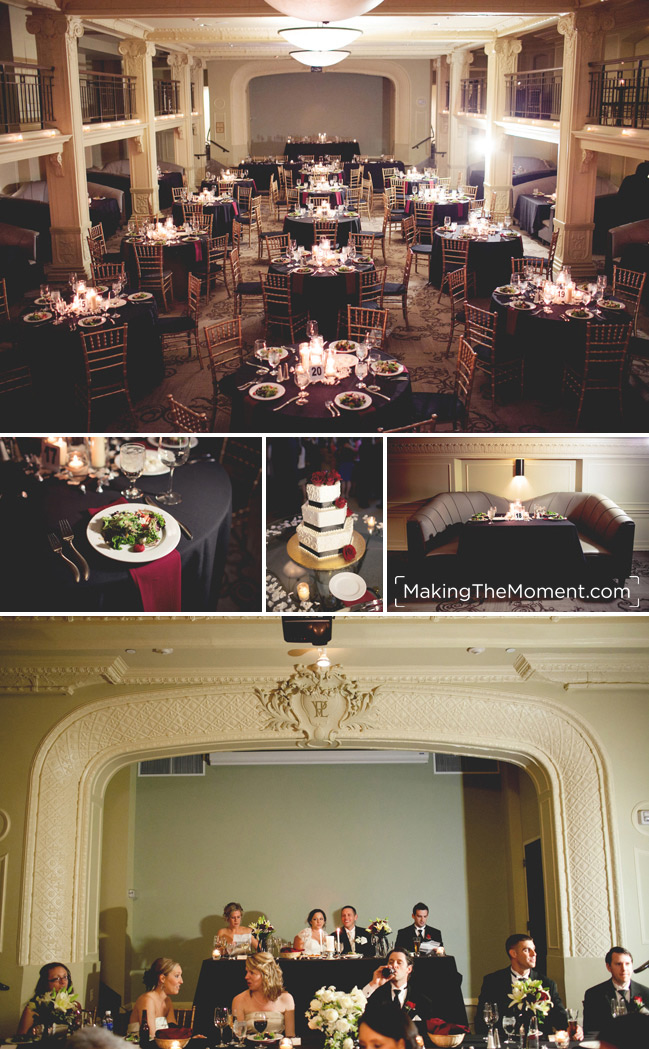 The reception was at a wonderful newer cleveland reception venue,the Ballroom at Park Lane. This was my first time being a wedding photographer at the Ballroom at Park Lane, and let me tell you, it is an awesome cleveland reception venue! The Ballroom at Park Lane has a super-classy feel to it, and feels nothing like your typical cleveland reception venue. The staff at the Ballroom at Park Lane are nothing short of awesome, I was super impressed with how they cared for people.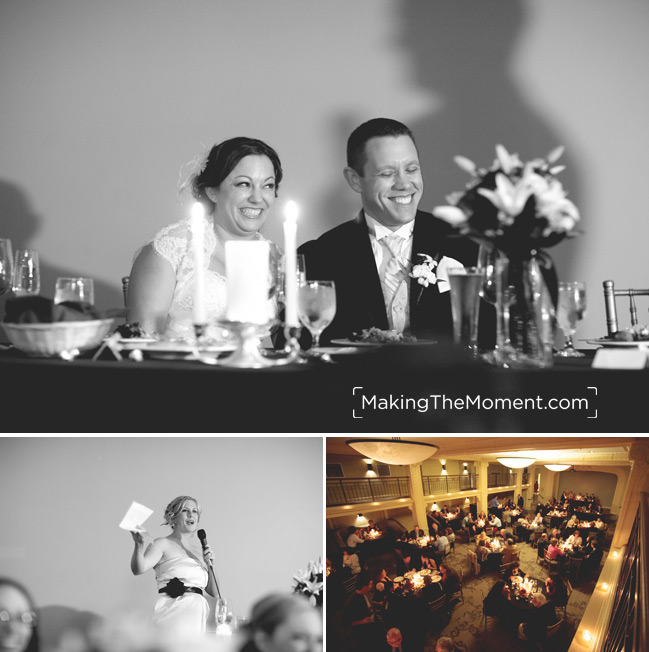 The speeches were super-sweet and personal, and the general aura of the Ballroom at Park Lane made this wedding reception feel so comfortable and personal.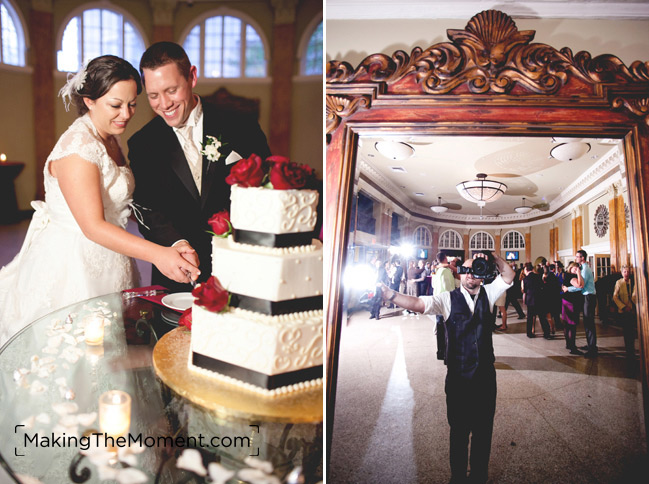 Yup, that's me on the right. I'm a geek.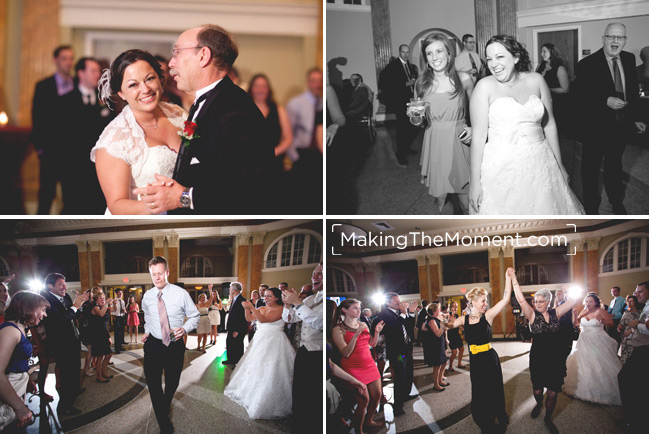 Final Touch Entertainment rocked us out that night, PJ (the DJ – love that it rhymes) kept the dance floor hot, and it was just a plain fun cleveland wedding reception at the Ballroom at Park Lane.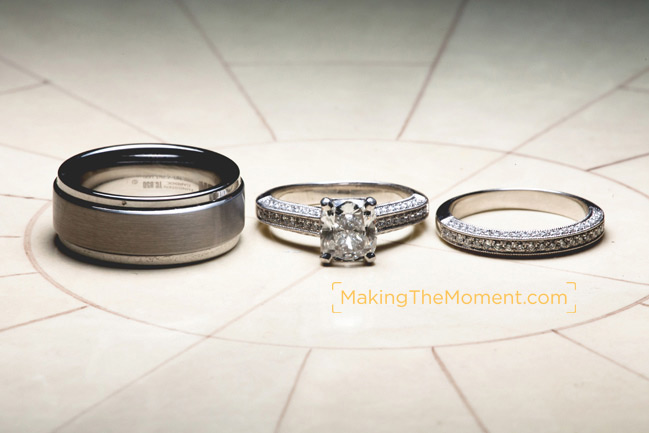 Congratulations Maura & Chris – I enjoy you two so much, and am so pleased you chose me as your photographer!!
Posted In photos, Wedding