Brad and Karina have a love that can cross culture, language and… anything. Set in the beautiful downtown of Cleveland these two run, live, laugh and love each other to the Nth degree. We are so happy for you guys, congratulations!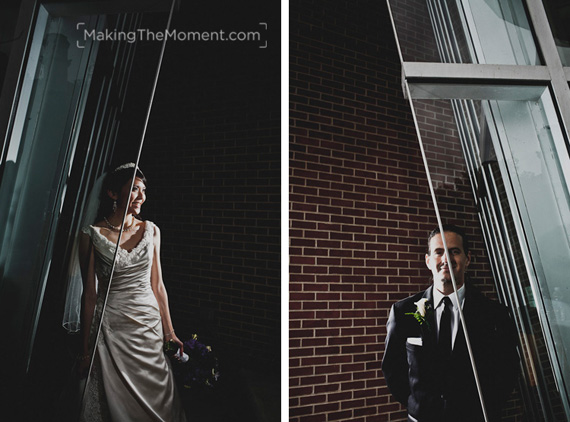 We ♥ these two around here, a kind easy-going couple, it was so fun to create with them.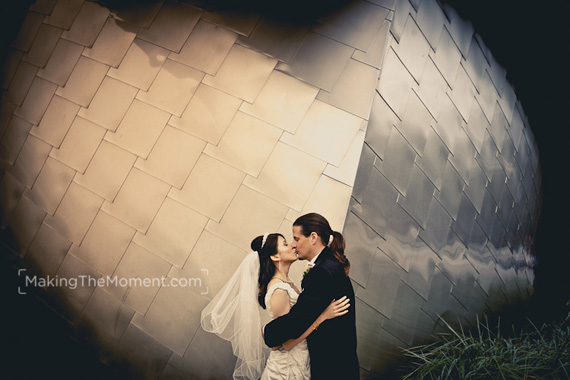 Being a creative wedding photographer in Cleveland is so much fun these days. The art of wedding photography has grown and changed so much – it's so fun to be an artistic cleveland wedding photographer.

Brad is a runner by nature. Shaking off some early morning nerves, I caught him at the tail end of his run. As a photojournalistic wedding photographer in Cleveland, it's my job to capture and tell the story of the real wedding day.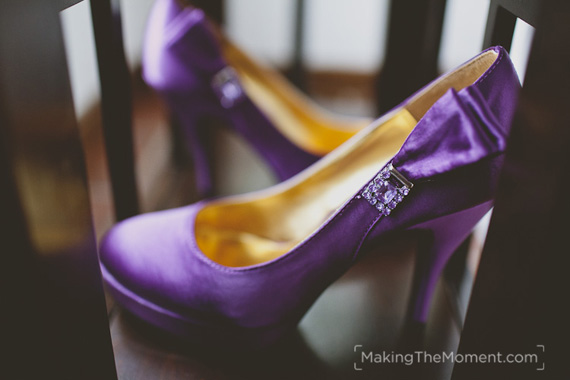 Karina's shoes – simply perfect.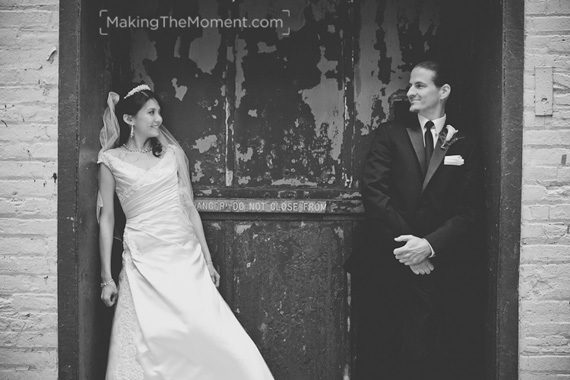 Our post wedding creative photography session in Cleveland was much fun.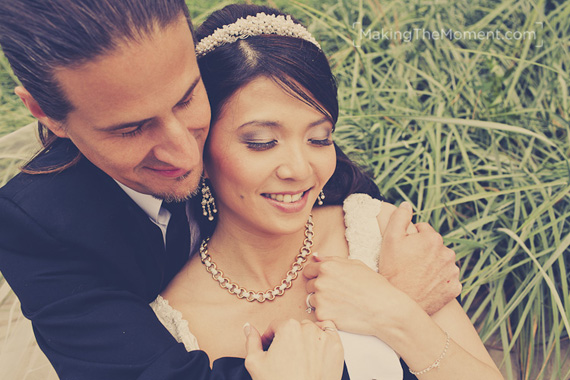 I took the newly married couple to a few custom photo hot spots I've discovered, and we spent time casually creating some wonderful imagery that they will enjoy for life.

being a non-traditional wedding photographer in Cleveland, I employ a relaxed, fun & casual way of working with couples for their wedding photography.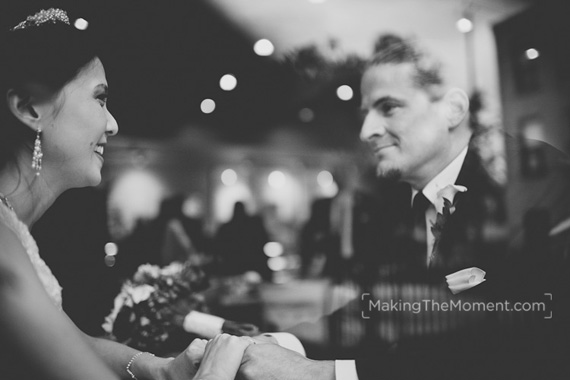 This gives me the ability to be the artistic wedding photographer that I am – and let our couples relax and be themselves. This process yields wedding photography that is simply "them" – not over-posed, and not over constructed.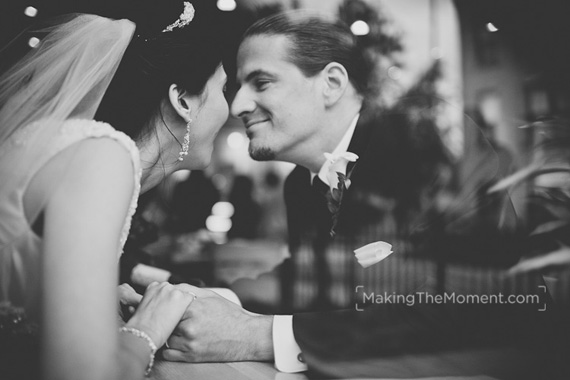 Wedding photography like this has life-long value. It's different, iconic, and meaningful – not cheap and forgettable.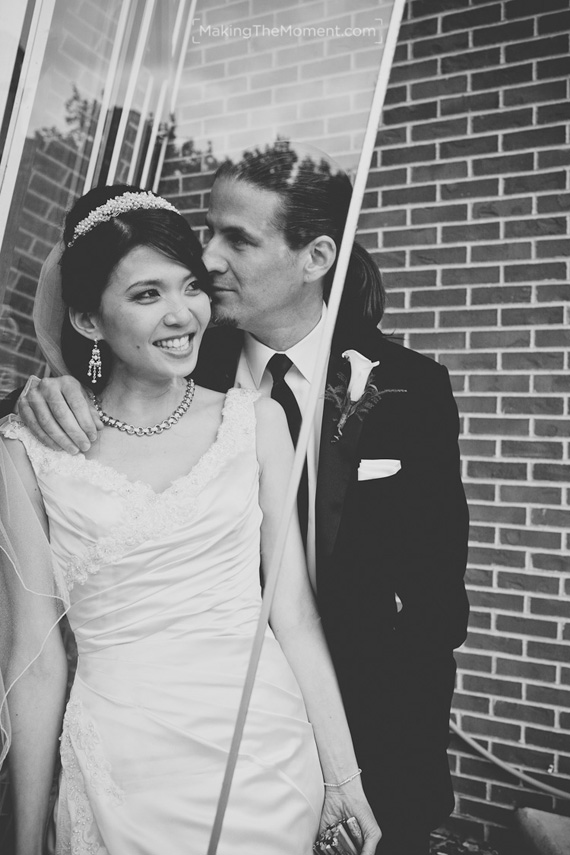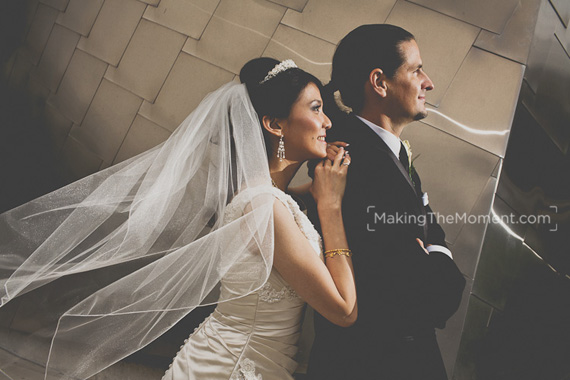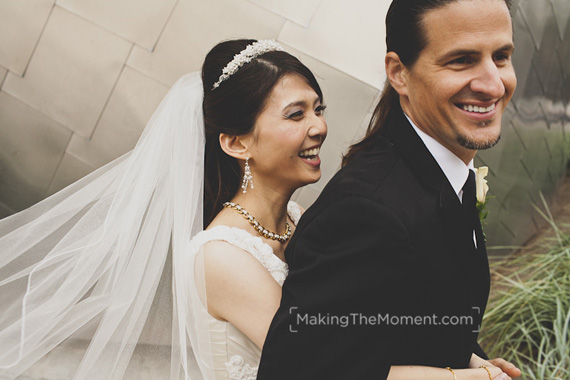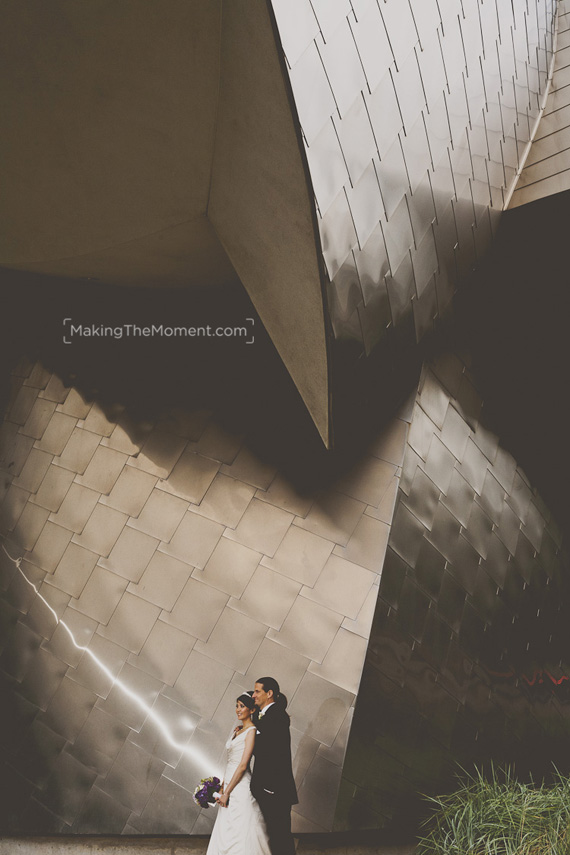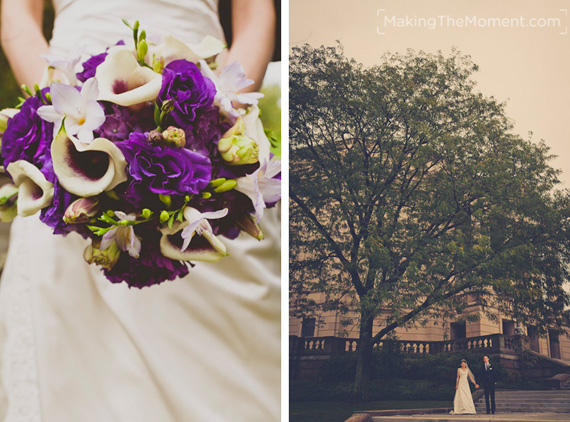 Karina's wedding flowers were beautiful, perfect for the theme of her wedding. They were crafted by Off Broadway Flowers – simply perfect!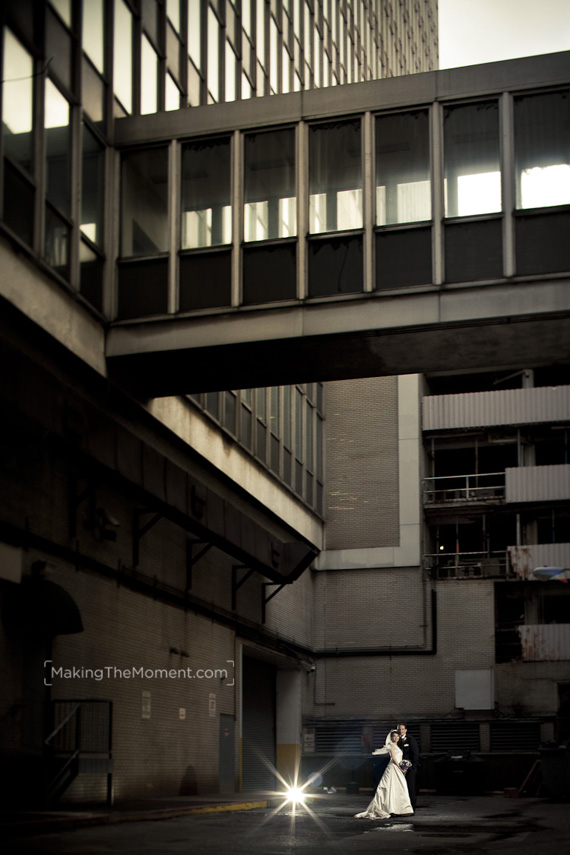 We love this image around here – it say so much about Brad, Karina and the city they live and love.  Cleveland is a wonderful city – full of charm, and creative opportune locations.  I'm so thankful I get to be a modern wedding photographer in Cleveland!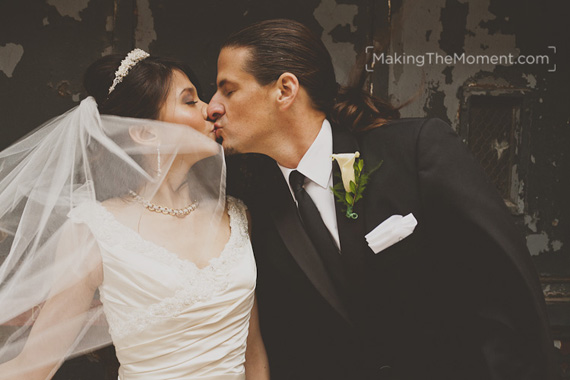 The image on the right above was nominated for Making the Moment Photography's "Image of the Year" competition. It's a real moment too – the wind grabbed Karina's veil and took it flying. Rather than "fix" it like some wedding photographers would do, I instead let the moment "unveil".  Ok – I apologize for the pun, but I couldn't resist:)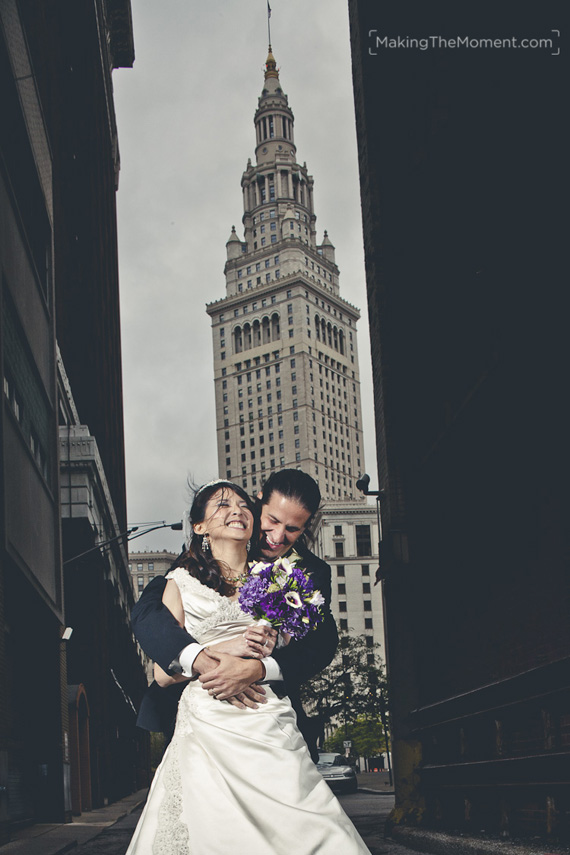 Brad & Karina had their wedding reception atthe Fairlawn Country Club. It was a sweet event – you can see the simple elegance that the night held.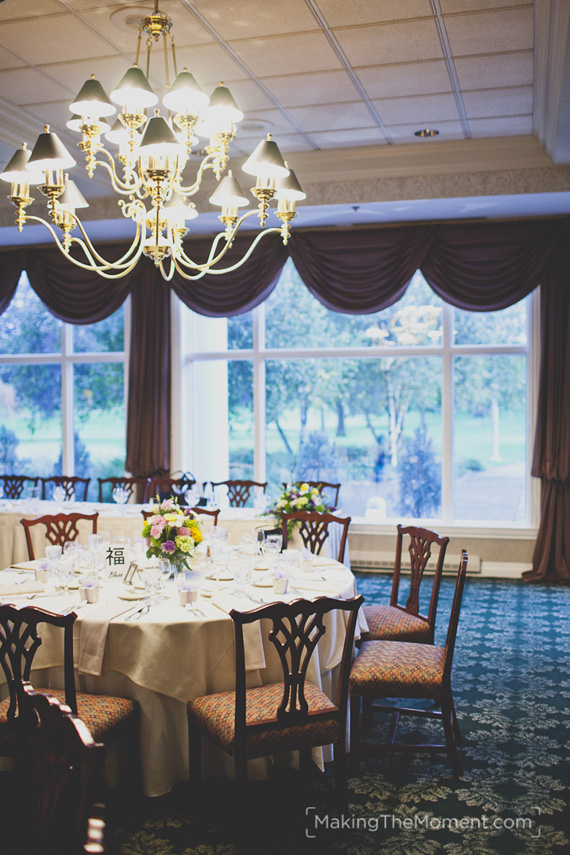 All weddings are about story, and Brad & Karina chose to share some of their "backstory" of their families at a table at their reception. What a sweet idea.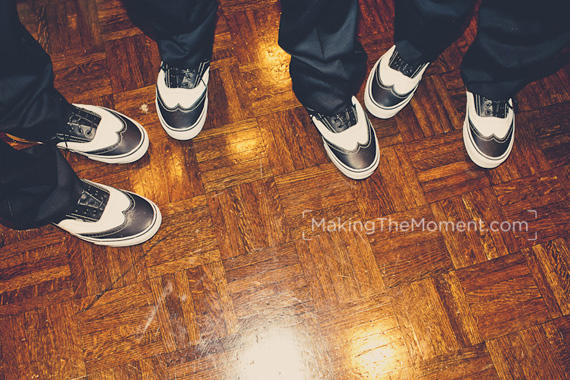 There is something uber classy about groomsmen with matching shoes!

Capturing candid and photojournalistic wedding photography at the reception is so much fun. I love being able to capture all those little moments that most wedding photographers will miss.

There is just so much story being told in every little moment, and as a Cleveland photojournalistic wedding photographer, I love ensuring these moments are preserved forever.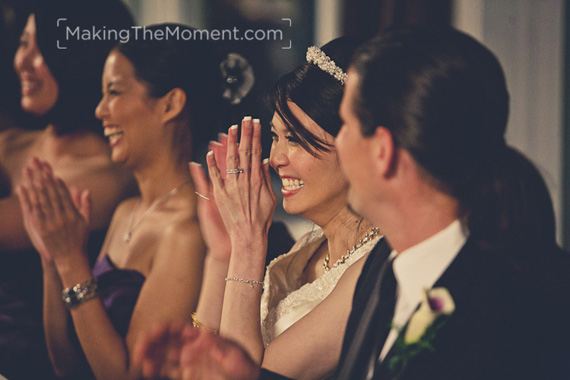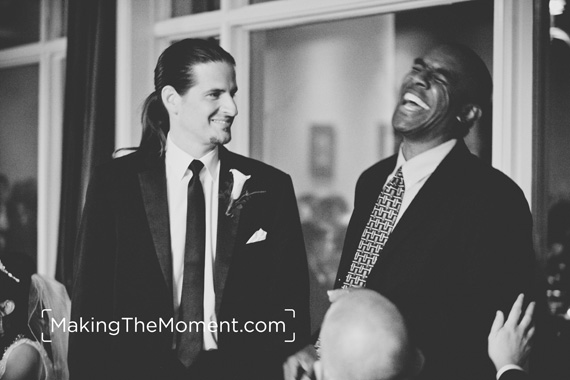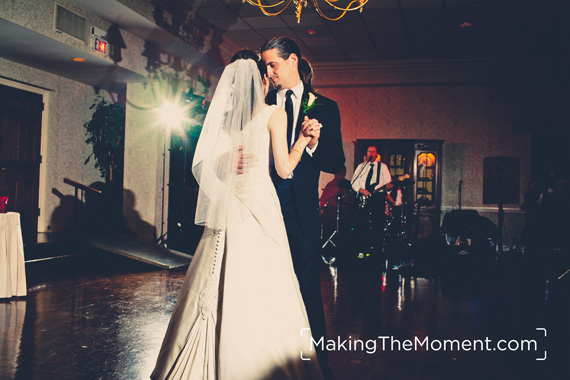 Congratulations to an awesome couple – we are so thankful we got to be your Cleveland Wedding Photographers – such a joy to serve you both. Many years ahead you two – keep shining!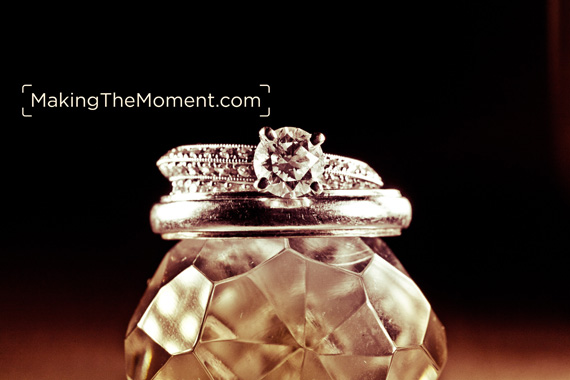 Posted In photos, Wedding