Striking. Kerry is a Striking bride. She has a modern beauty that shows through the images. These first few images are from right after her wedding ceremony at St. John Cantius.
I'm so thankful Kerry asked me to photographer her and David's wedding last summer. There was so much story in their day, and we had so much fun crafting the imagery together.
For the above, I took some vintage textures I had and blended them into the image. The contrast against such a lovely bride proved to be one of my favorite wedding images I've crafted to date. As a modern cleveland wedding photographer, I embrace risk-taking in crafting my art, and images like this are the pay off.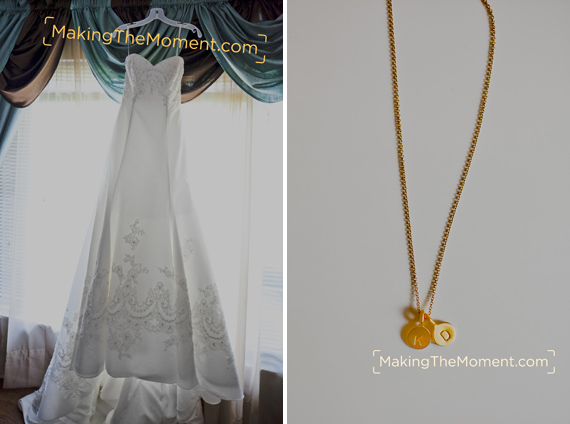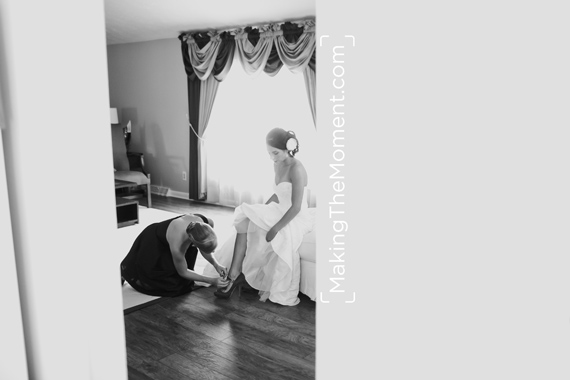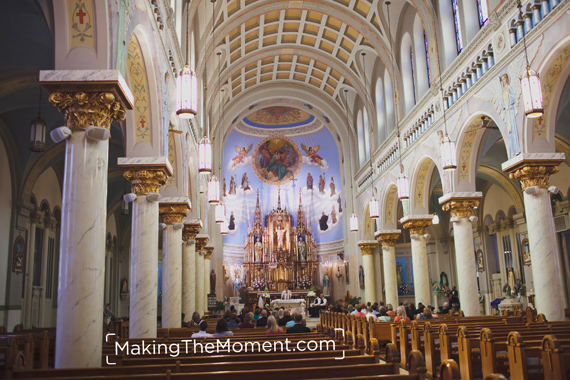 As I mentioned, Kerry had her wedding at St.John Cantius Church in Cleveland. Wedding Photography at St. John Cantius is such a pleasure, it such a classy and vintage vibe to it.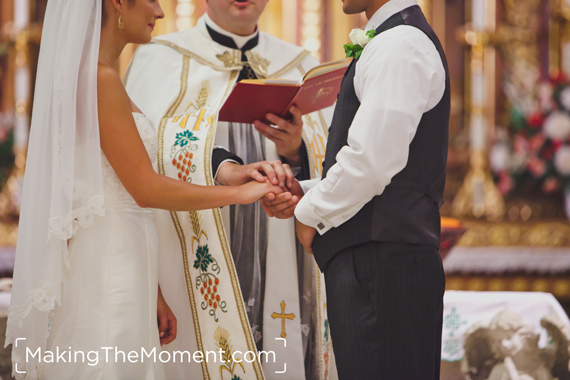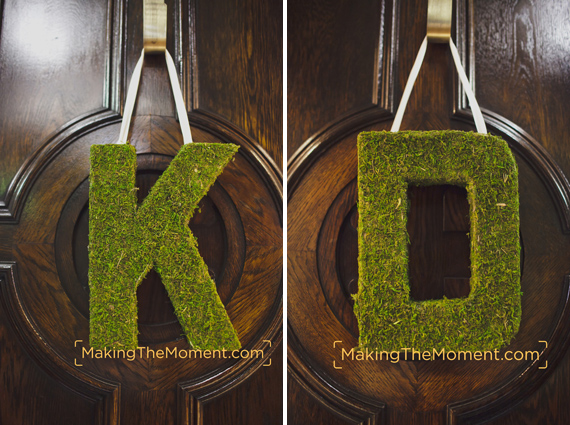 I love that Kerry had her florist ( Blooms by Plantscaping – one of our favorite cleveland wedding florists!) create faux-moss covered lettered door covers at the church.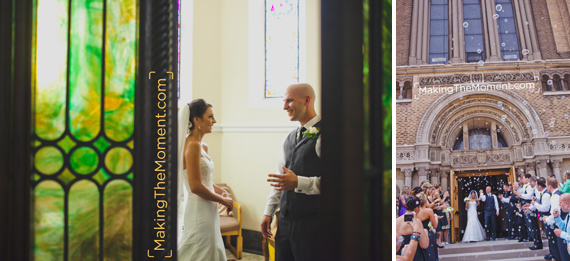 Kerry and David sharing a private moment before they ran off into their limo.
We love love love LOVE candid and photojournalistic wedding photography around here. Those moments that unveil as they're happening are priceless and unrepeatable!
Although we are known for our funky & fun cleveland wedding photography, we still appreciate the value of the elegant image captured right.
The summer sky was georgeously blue that day – but about an hour later a summer storm came around. I'm happy we got in our creative image session prior to the rain!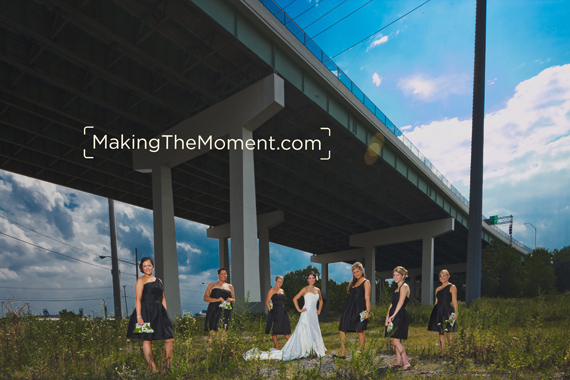 For our creative wedding photography session, I took the group to some Cleveland photography locations that I have personally scouted and discovered. Cool places that give our wedding photography that unique look, without being overly cliche.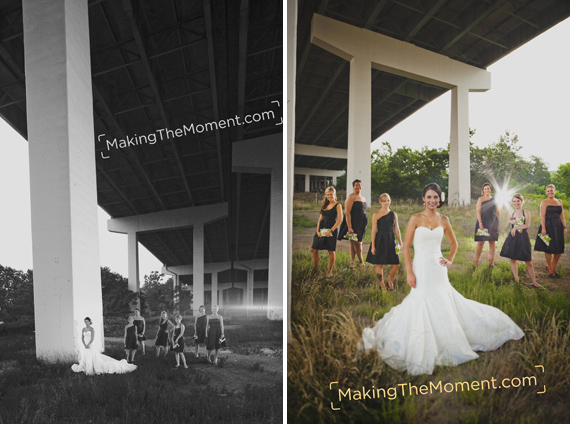 So much fun working with the girls here – they were a great group!
I love these imagse of David and the bridesmaids, they are so cute and different.
This image in the grass is one of my favorites. I love the contrast of the urban grit behind them with the nature surrounding them.
Seriously – I ♥ these two!
The candid wedding image on the right is so funny – I literally caught three of the groomsen "relieving" themselves.
Their wedding reception was at 100th Bomb Group. The food at the 100th bomb group is awesome, and the party that Kerry & David through rocked the place.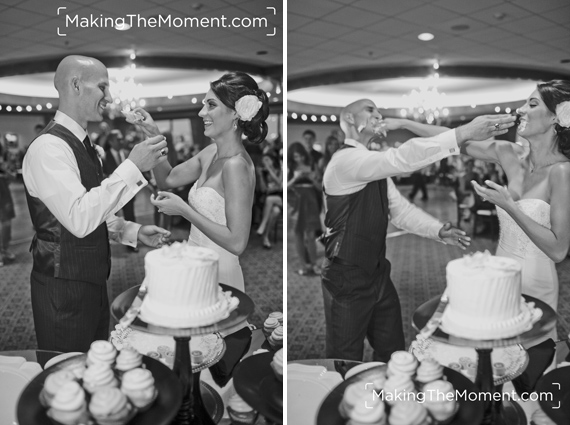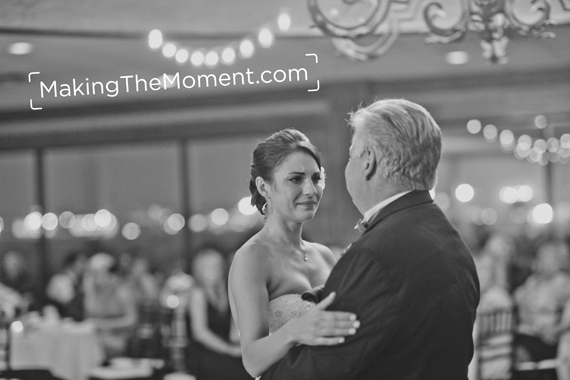 These very real moments, these true parts of a wedding day are so important to capture. I love Kerry and her father here – it's just so real. A photojournalistic wedding photographer can use moments like this to tell the story of your wedding day.