Photographing Haley & Matt's engagement session on the beach was super fun. Seriously – I would photograph them again and again – I loved every minute I got to spend with these two.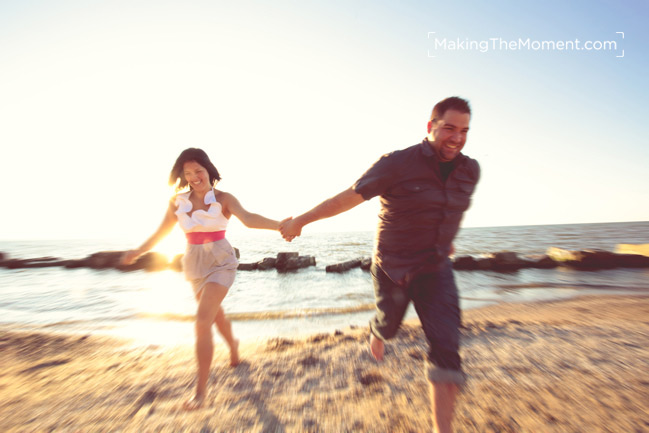 I love finding ways to communicate motion and energy in my imagery. Sometimes photography can be so stiff if we're not careful – and although it's a still image I like to create, that doesn't mean it has to stand still.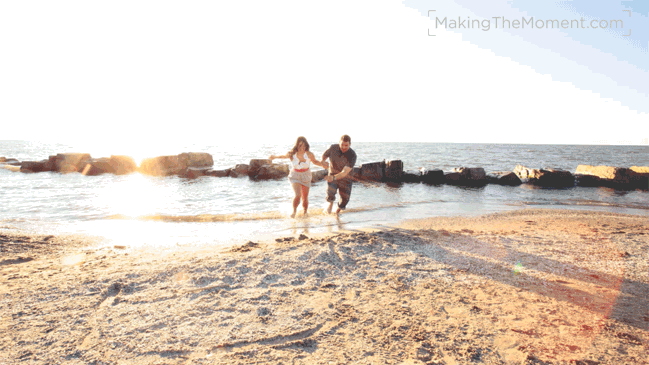 It took us a few takes to grab this image – I thought it fun to make a little movie out of it.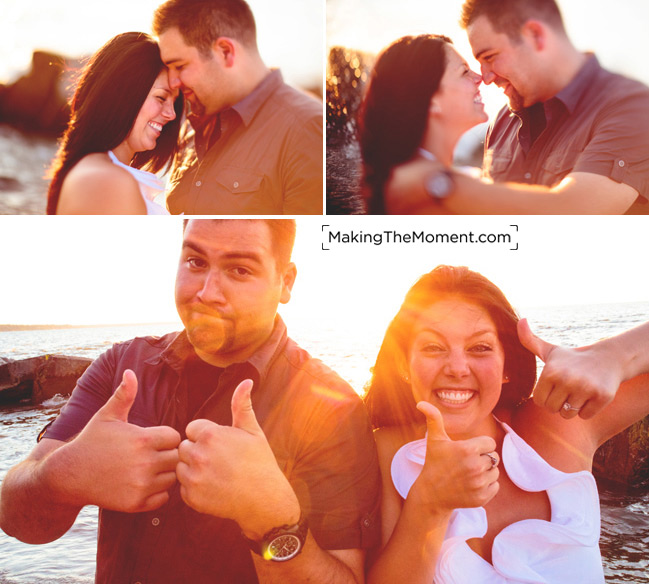 Can you see the joy these to carry? It's legit. I'm simply in love with the upper right image – the waves crashing over Haley's hair in the sunset as she loves on her man :)[youtube width="649″ height="390″]http://www.youtube.com/watch?v=sOmh5ttpAN8&hd=1[/youtube]Yeah, shameless plug I know – but they pulled it off super cute.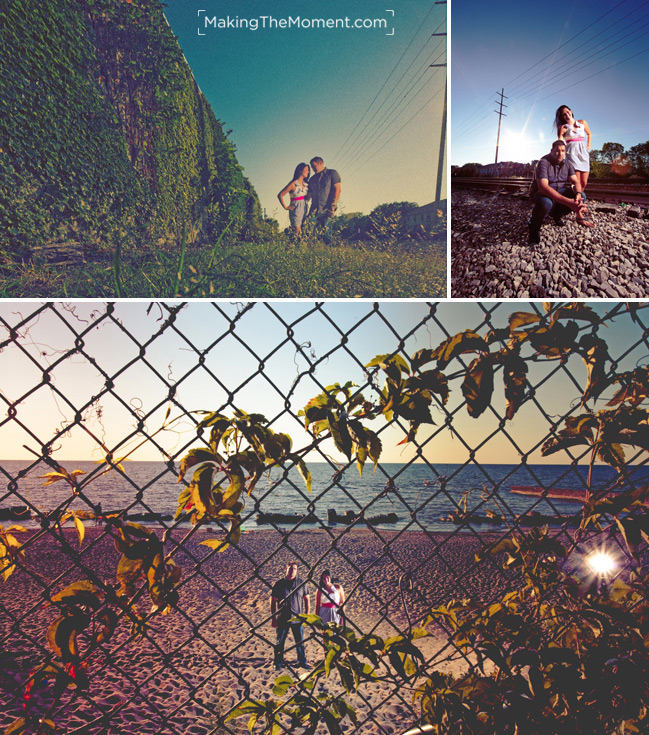 I ♥ the way these images came through, I had a lot of fun pulling the colors together in post production.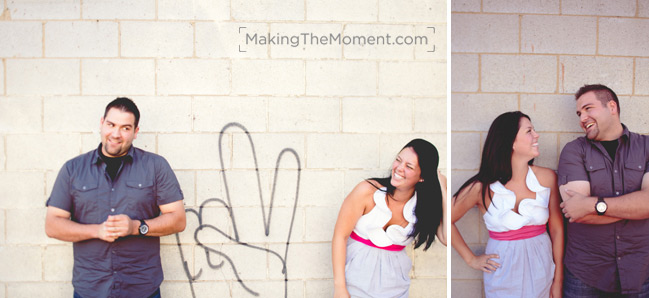 These two images were literally the very first we created in the session – I remember thinking "oh we're gonna rock it tonight" when I saw how fun these two were to work with. They just naturally laugh and love so easily together – that kind of thing makes my job easy.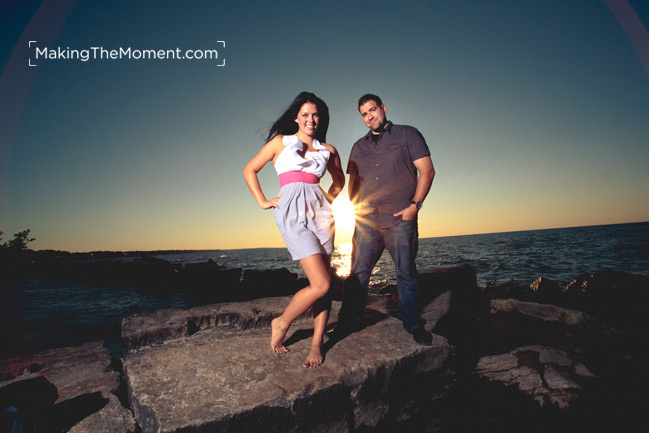 Haley is just awesome – she pulls off some serious swag very naturally – and Matt can pull the B.A. man card at any moment. These two are just great together.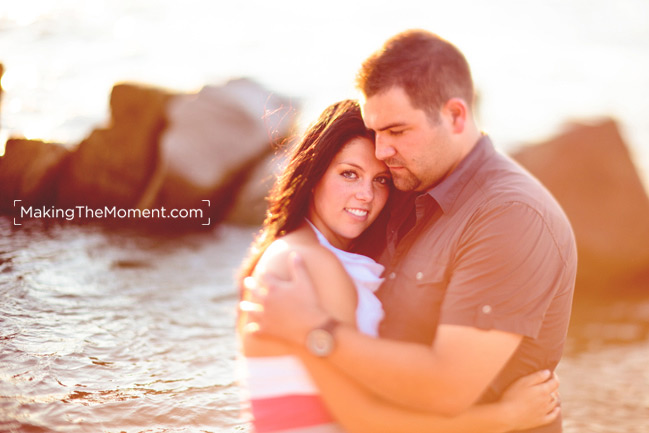 What a night. Summer engagement sessions on the beach are where it's at.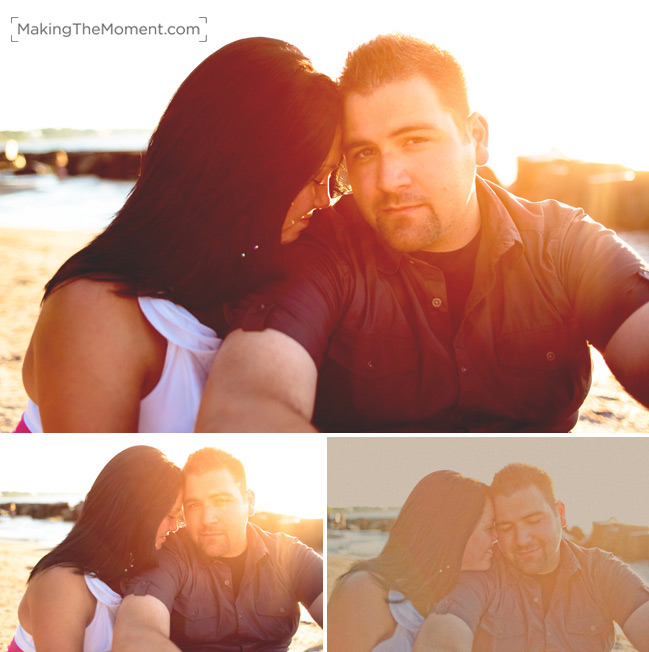 See what I mean? These two just rock together. The sunlight just kicked this image into the next gear too.[youtube width="649″ height="390″]http://www.youtube.com/watch?v=RxxGJgtr644&hd=1[/youtube]Haley and Matt have a special high-five / handshake they pull off together – I asked them to demonstrate.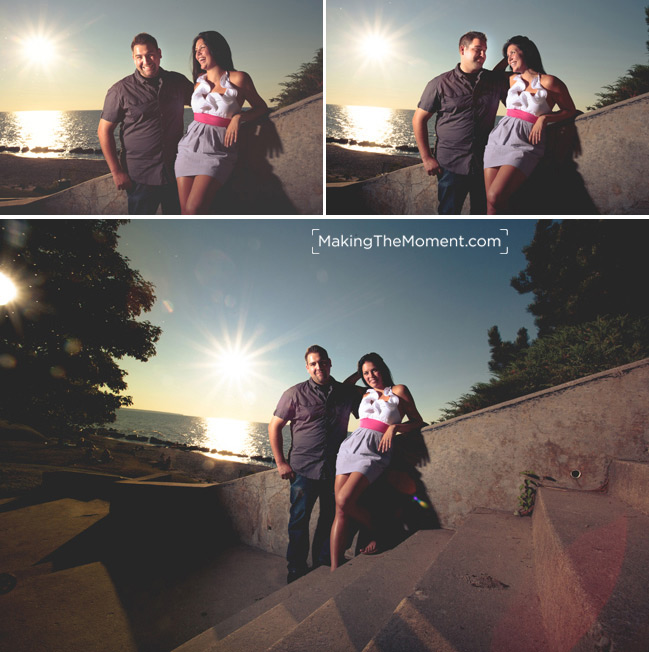 Haley & Matt – I am freaking out waiting for my next opportunity to photograph you on your wedding day this fall. I simply cannot wait for it all to happen for you two – we're gonna rock it this October!