There is no doubt Tim loves Andrea, and there's no doubt she loves him back. Spending an evening with these two showed me of their care & heart for each other, exciting me for their upcoming wedding.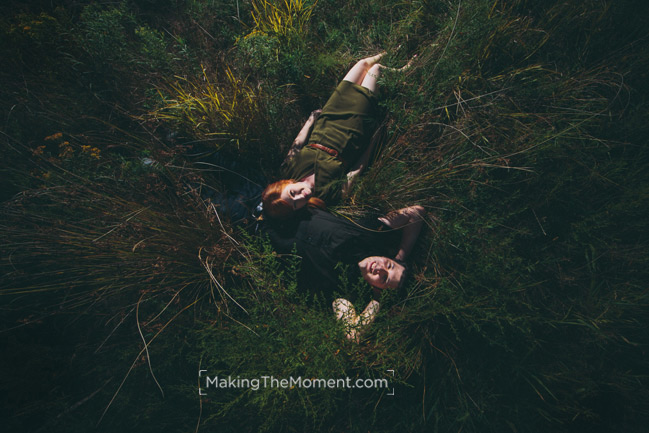 I'm a huge fan of natural photography – helping people come to a point as we relax and dialogue where imagery just flows naturally and easily – not awkward or forced.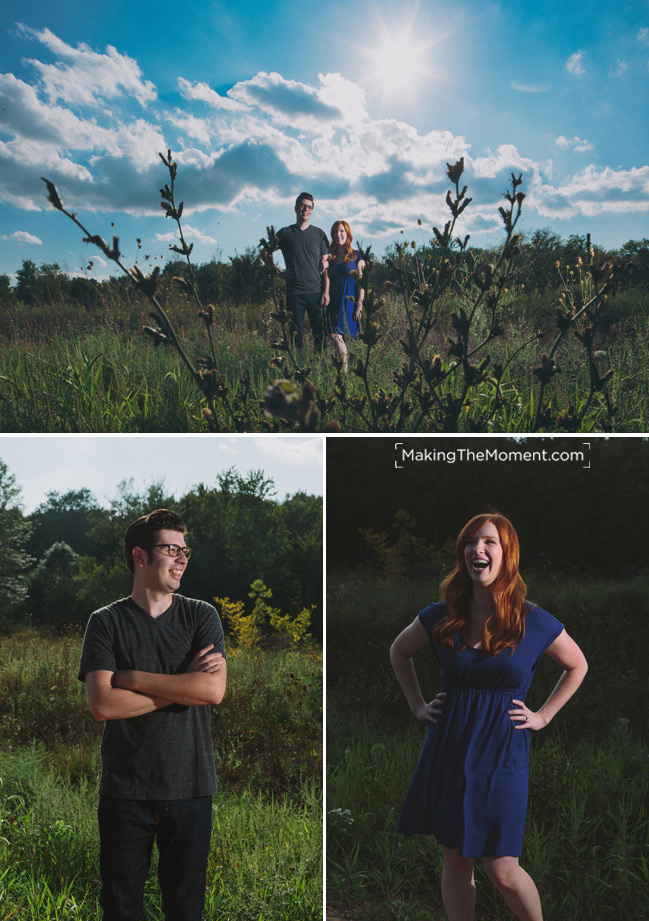 I love these two, their personalities just shine here.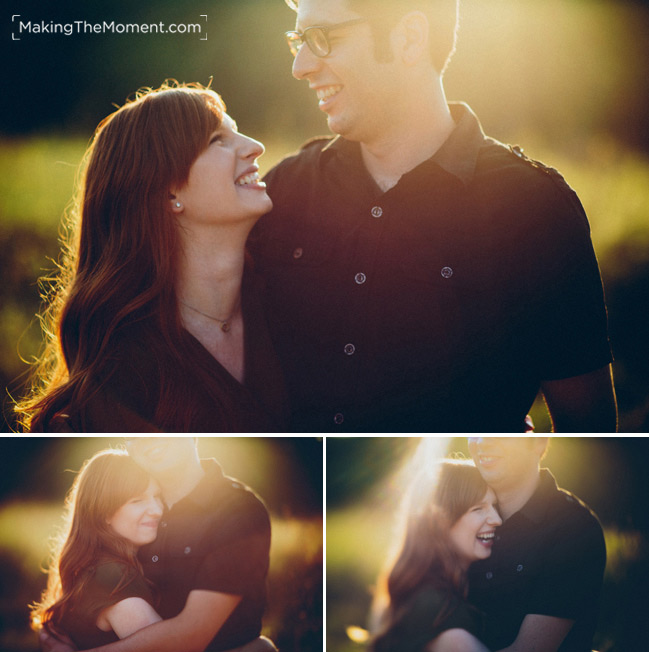 Sometimes light will dance around an image. I've been experimenting with some news lens techniques this year, and the light flares that streak through these images are endearing to my heart.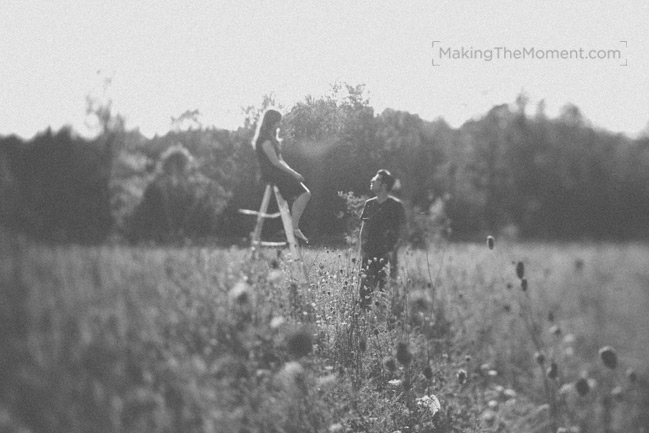 I brought a ladder out to our engagement session on a whim, and happy I did. Created a fun and quirky image here. This is how artwork happens for me – whim, spontaneity and experimentation.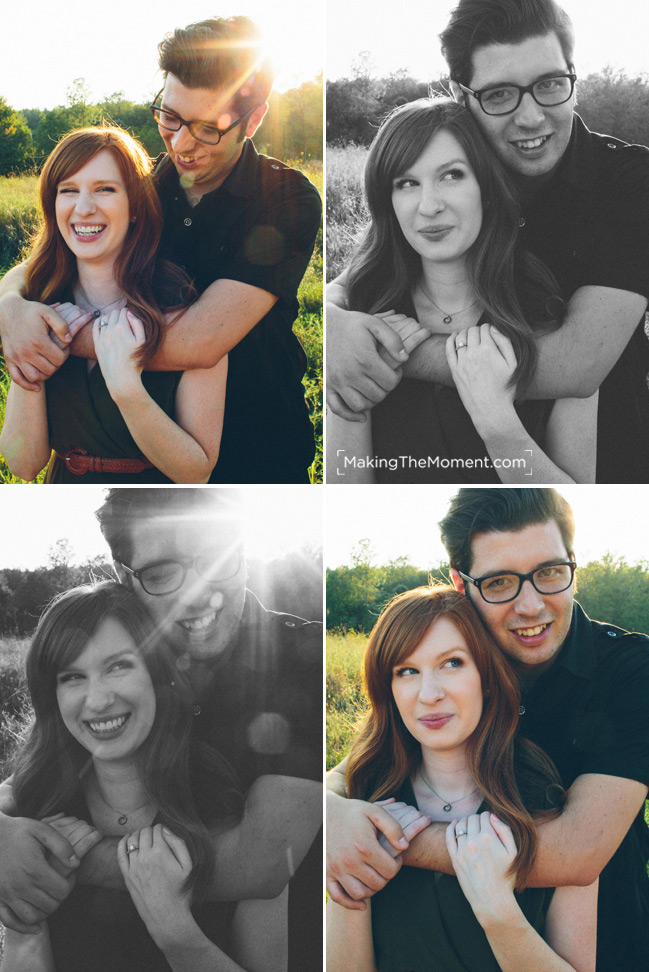 This little series shows so much joy for them – I love how Andrea and Tim naturally emote and interact.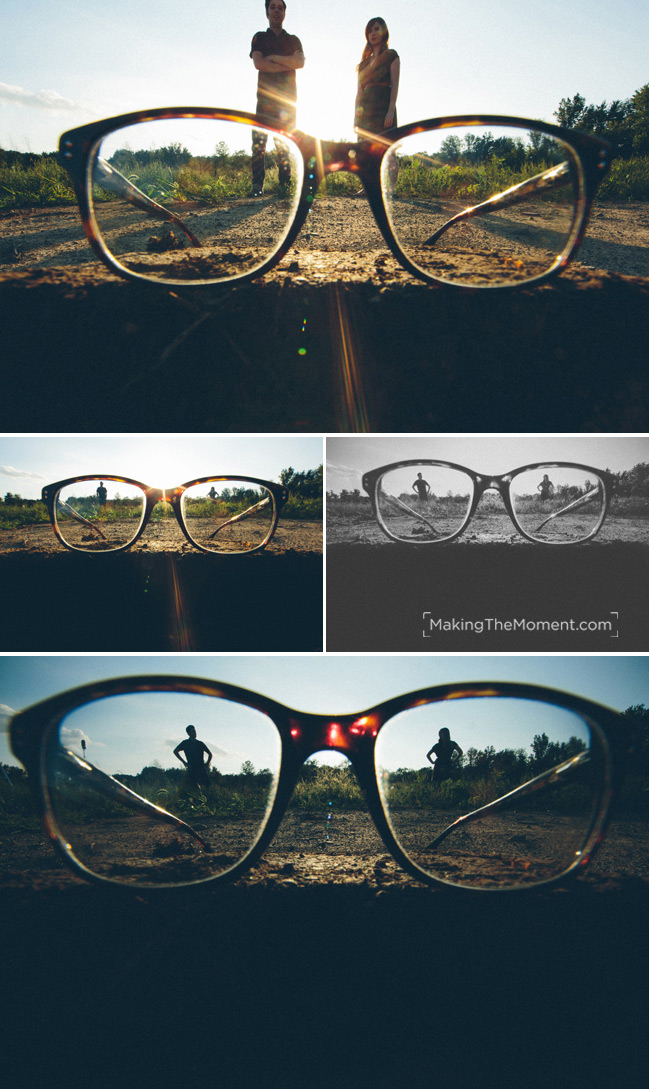 These are my pride and joy

Tim's glasses are a huge feature to his look, so I borrowed them and played around a bit, crafting some really unique work.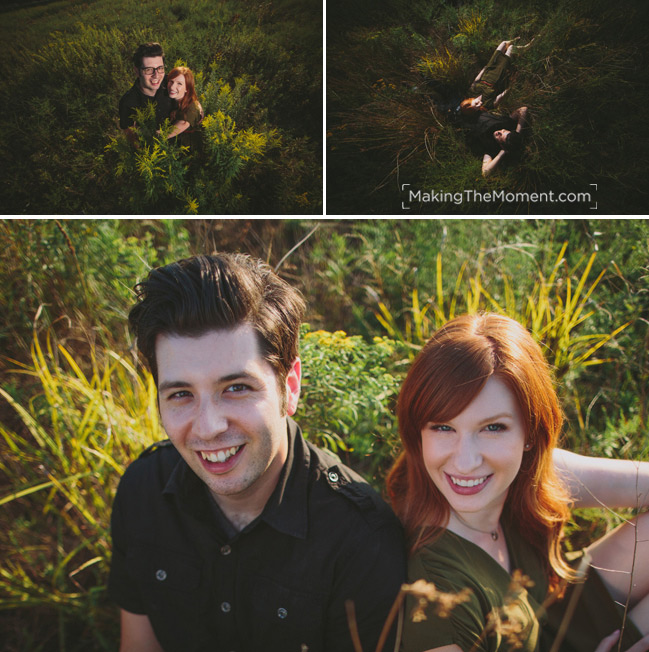 I'm thrilled to be your wedding photographer this winter you two – thank you for rocking this awesome engagement session with me. I enjoy you two a ton and can't wait for the days we get to create together again.
Posted In Engagement Sessions, photos