It's fall – my favorite time of the year – full of fall color, and full of pumpkin spice lattes (yes, i'm an addict). It's also a time for me to look back at the summer wedding season, and I'll never ever forget Lorena & Brady's wedding at Windows in the River in Cleveland this past July.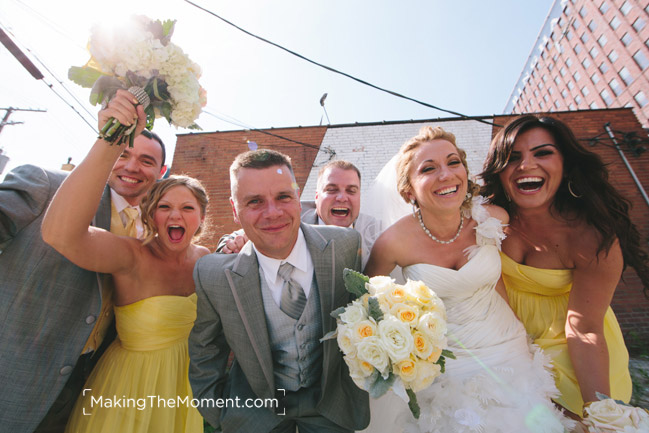 It was quite a fun day – full of laughter some shenanigans. I love that word. Shenanigans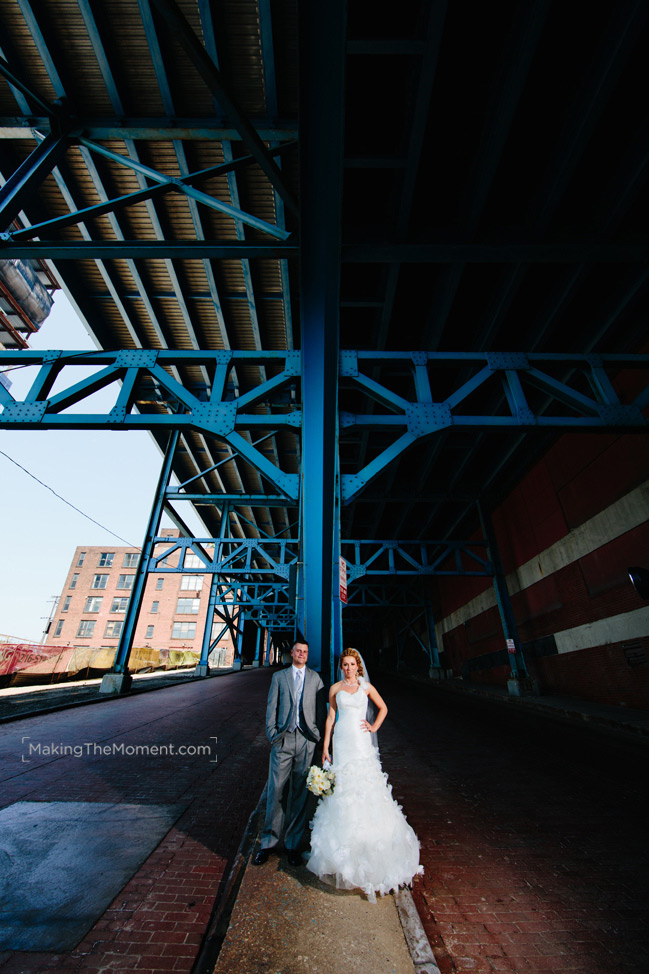 I'll never forget, partly because these two are just unreal awesome, and also because it was 104 degrees at one point during their wedding day, making it the hottest wedding day I've photographed to date.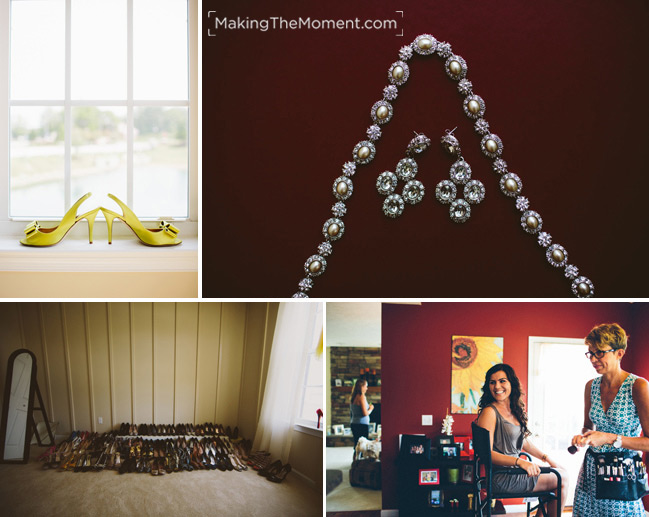 Despite the heat, these two kept it cool, and you can't tell a bit from the images how hot it was outside!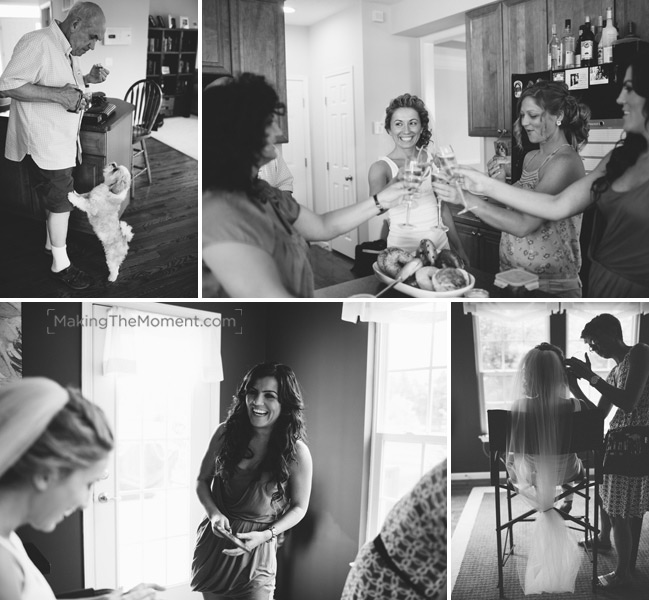 We spent the morning at Lori and Brady's home – thank goodness for air conditioning! It really is a joy of mine to spend the morning handling photojournalistic wedding photography. The value of a candid and well captured wedding image spans time, and tells story deeply.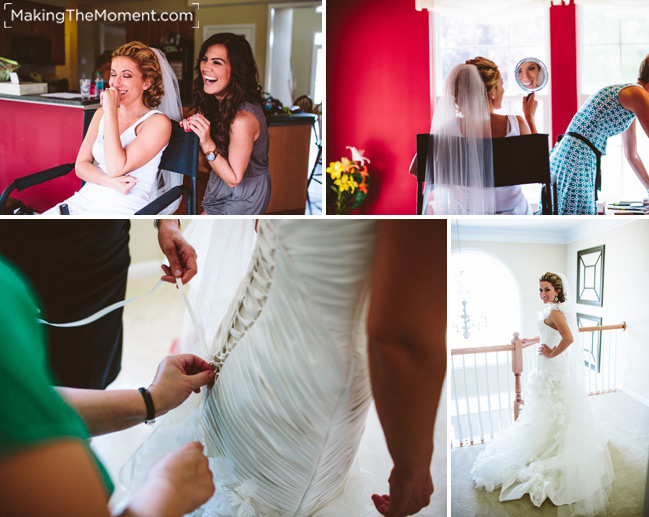 Take a look at any of these wedding images, and you can capture the feel of the day in your head. That is the power of the unplanned image captured in by a photojournalistic wedding photographer. A true photojournalistic wedding photographer in cleveland is one part wedding photographer, and one part storyteller. The melding of the two creates wedding photography full of life.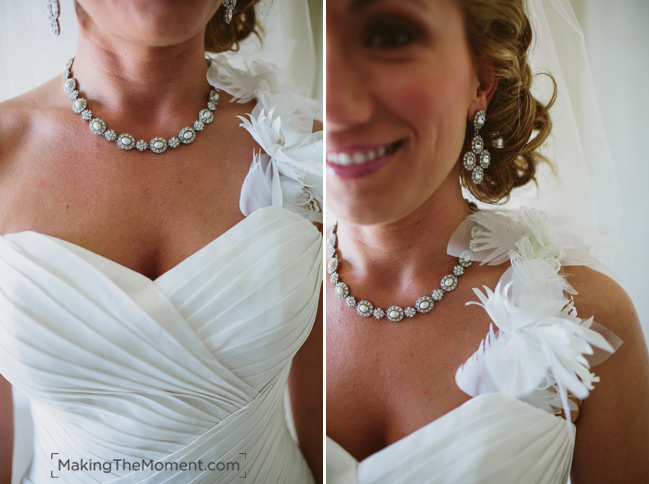 I took a quick moment after Lori was dressed in the morning and captured her natural beauty – she shines in these images. Brady is a lucky guy indeed!

One of Lori's wedding colors was yellow – probably my fav color in wedding palettes.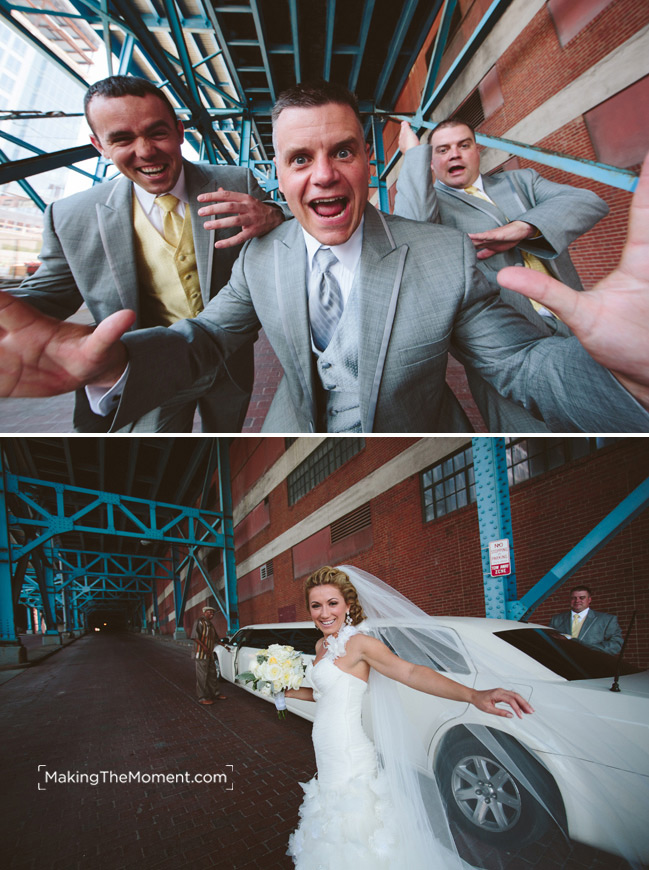 This wedding was so much fun – I love bridal parties like this. One of my favorite parts of my job is working with bridal parties to create dynamic wedding imagery – not just the same old "stand over here in a line and smile" stuff you see everywhere.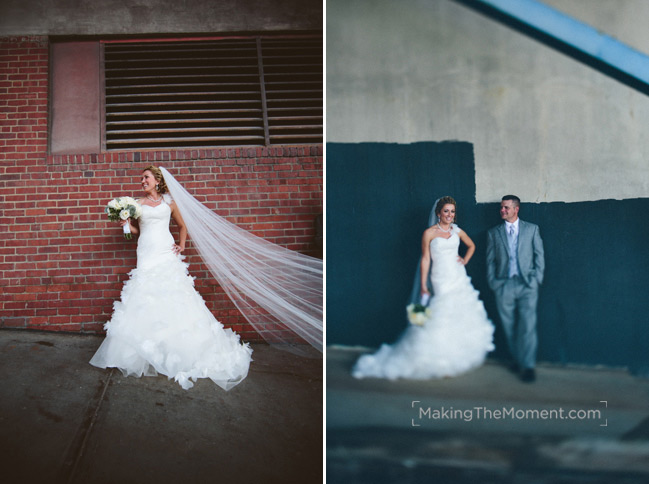 It was hot. Super hot. But you can't tell – these two were so excited about creating fun and modern wedding photography in Cleveland that they didn't let the heat get to them.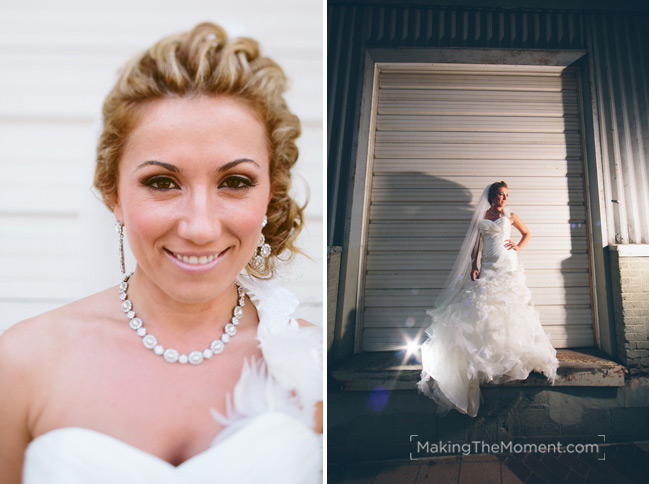 I swear, Lori could have been a professional model – she was so adept at letting her natural beauty shine into every image it was hard not to take a good photo of her!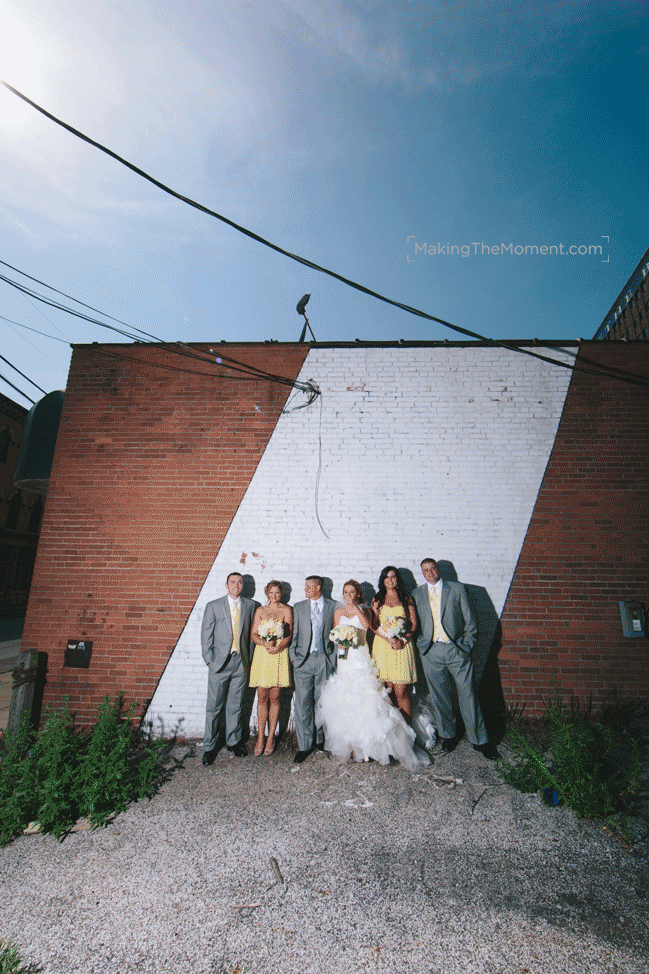 This was fun – I remember when I was having the bridal party do this that they had no idea what I was piecing together in my head. Mwuhahahahaha.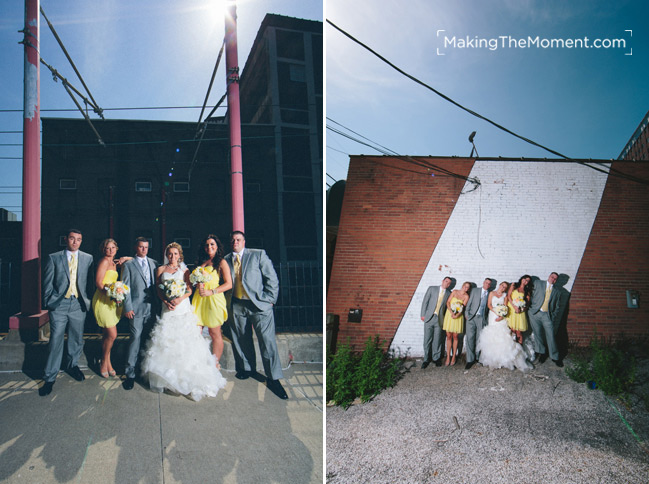 Before we went to their wedding at Windows on the River in Cleveland, we spent the afternoon making some fun and modern wedding photography happen around the city.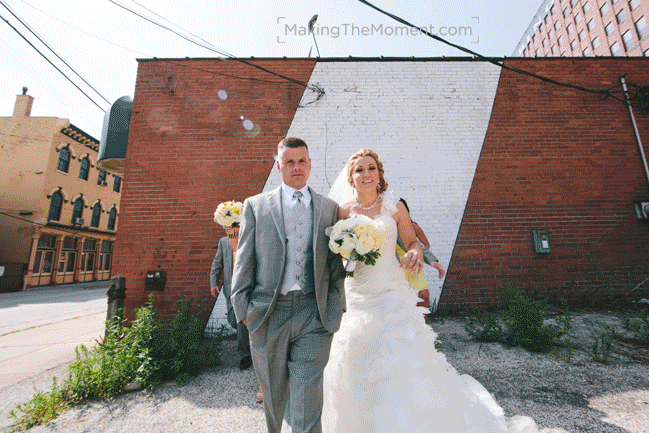 I love this sequence – not only is it a fun little animation, but there are some really fun individual images that came from this little spontaneous moment.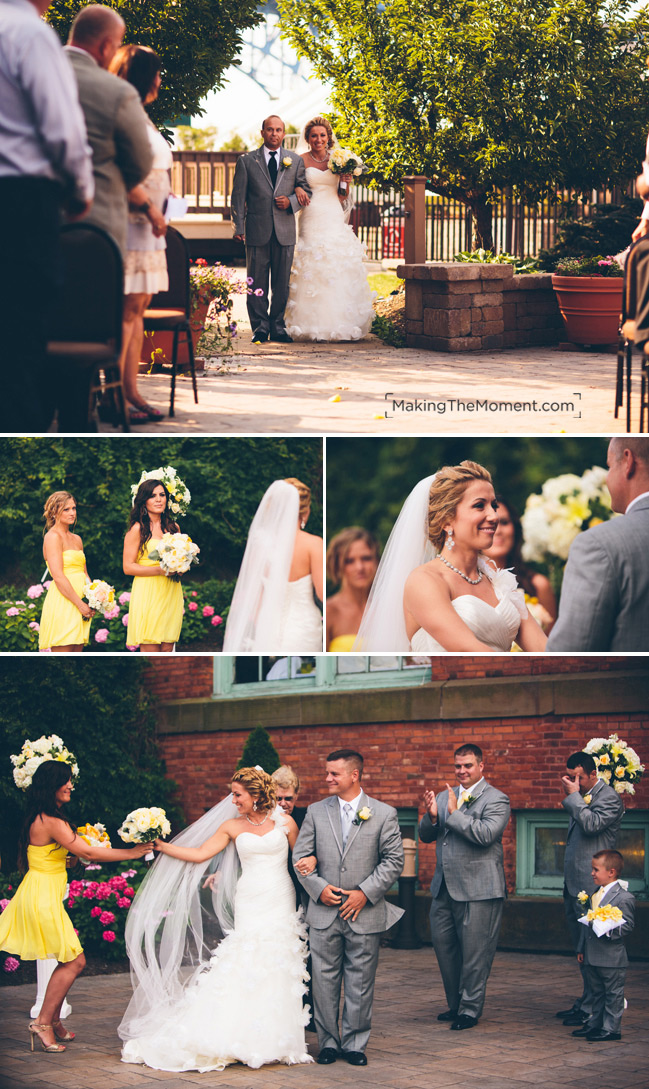 The outdoor wedding ceremony at Windows on the River in Cleveland was awesome. Windows on the River in Cleveland has a nice little patio perfect for an outdoor summer wedding.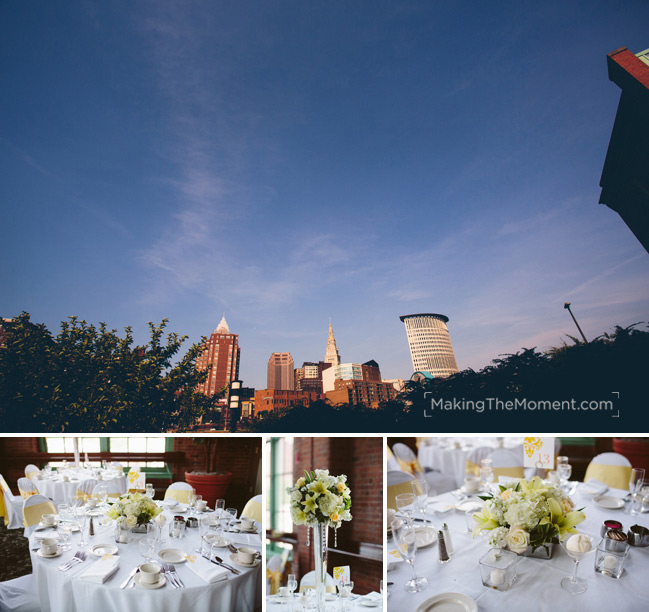 The outdoor patio at Windows on the River has an awesome cityscape view of Cleveland. It really is a great location for an outdoor wedding ceremony in Cleveland.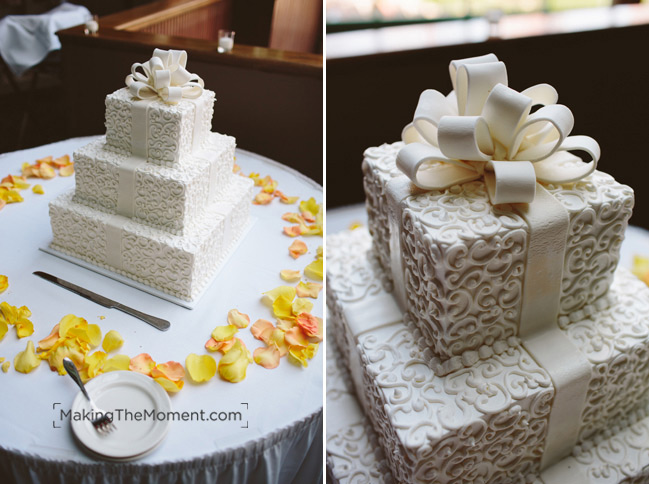 Their cake was hand crafted by cleveland wedding cake artist White Flower Bakery. It was a simply gorgeous wedding cake, and pretty tasty to boot.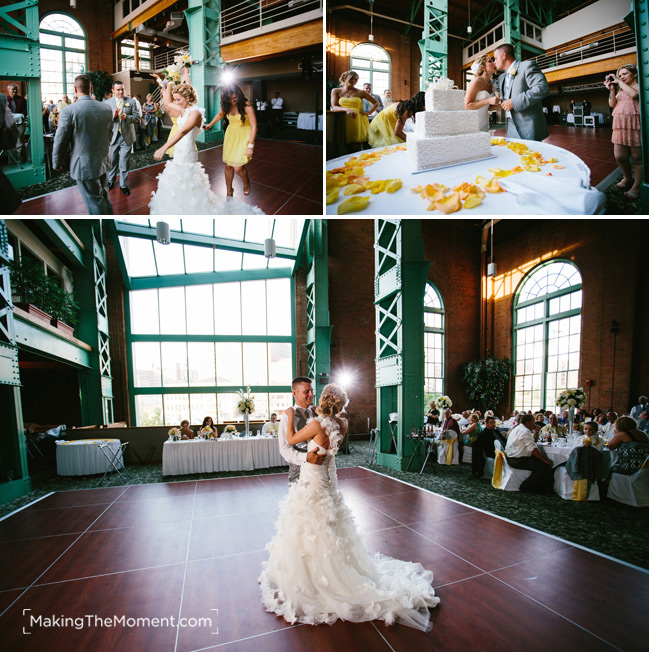 This wedding reception at Windows on the River was so elegant. We have been the wedding photographer at Windows on the River in Cleveland many many times in the last five years, and I've really come to enjoy the architecture and features to their rooms.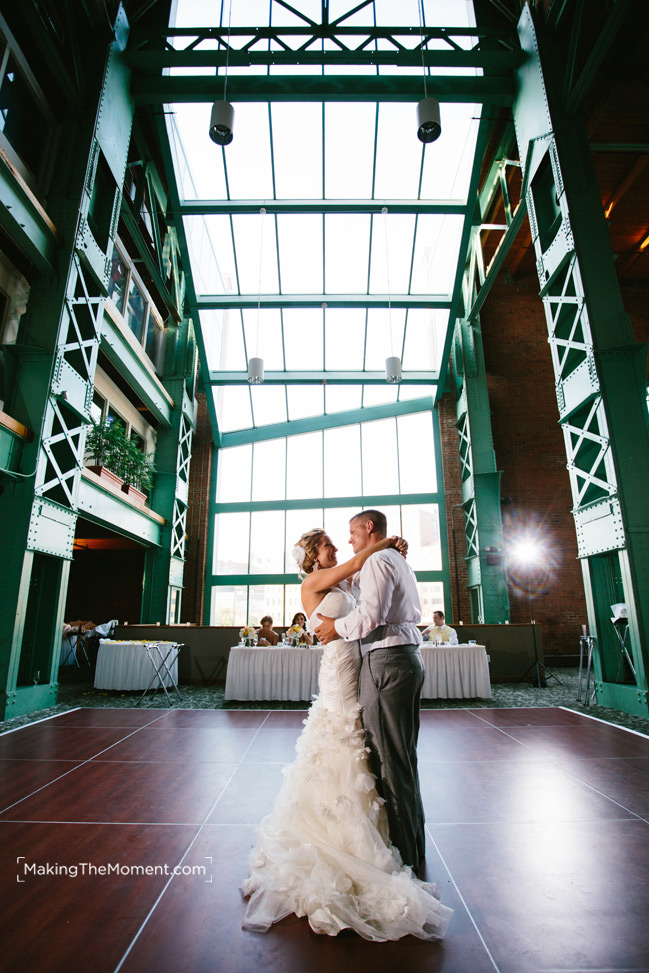 A Wedding Reception at Windows on the River practically guarantees an elegant evening. I love the natural light that comes in through their windows – it is so fun to work with to create some dynamic wedding reception images. This extreme vertical image shows so much of the splendor of their first dance, I enjoyed balancing the light just right to get this image for them.
I love little candid moments that happen – you know these two are seriously in love. I love it.

Lori's maid of honor gave a beautiful toast, full of fun memories and a few jokes about Lori's shoe closest

. Brady's best man shared some incredibly heart warming and honest thoughts about their friendship. Honestly two of the most memorable reception toasts I've ever heard.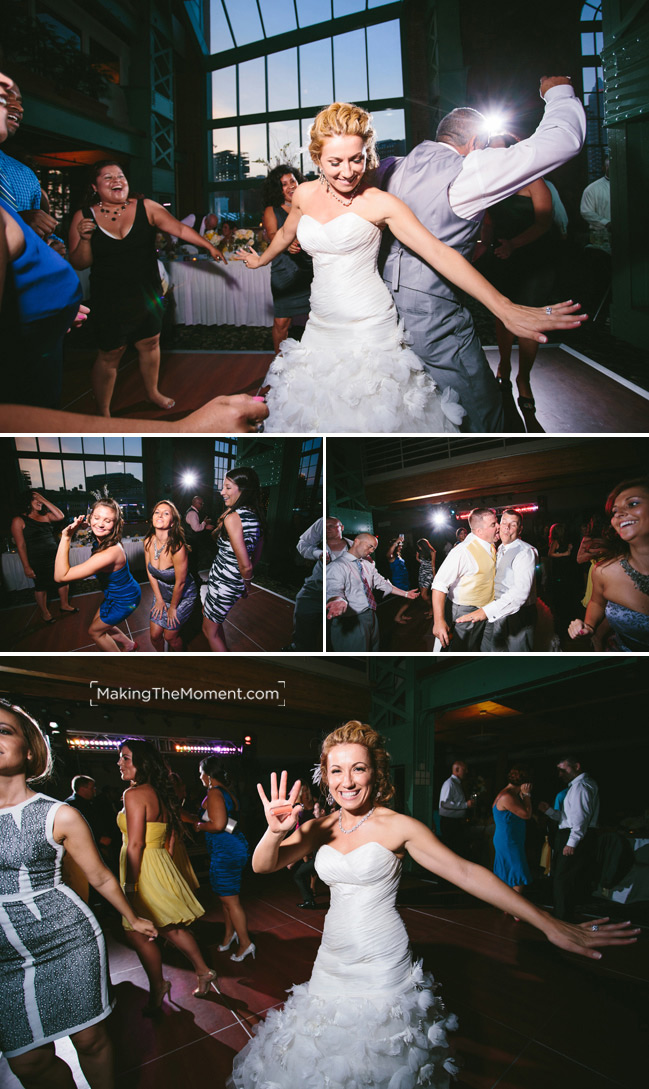 The wedding reception at Windows on the River that night was crazy fun, thanks to the awesome talents of Rock the House Entertainment. Rock the House are one of 3 wedding DJ's we recommend in Cleveland, and for good reason. They simply are freaking awesome at making your night unforgettable.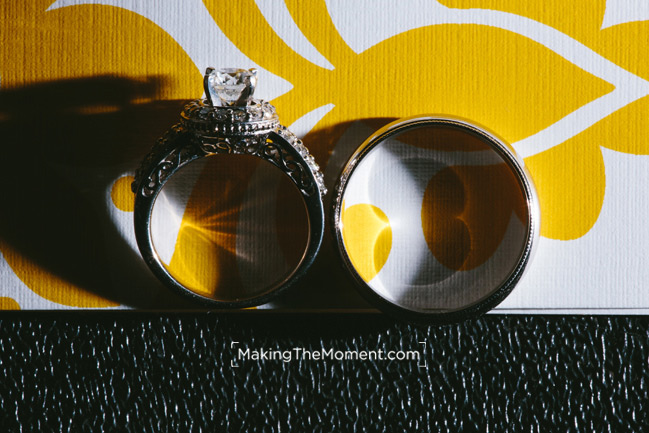 Lori & Brady, thank you for an awesome and fun day. I so enjoy the friendship we've built together, and have loved serving you. I can't wait to see you two grow together through the years – you are great people and I enjoy you so much. Cheers to a great life!
Posted In photos, Wedding