Last year, I assisted Brett (Making the Moment Photography's founder and one of our photographers) to be a backup for him during wedding days because his wife, Colleen, was due to give birth any day and we wanted to make sure his couples were taken care of in case Colleen went into labor.
When Pearl was born I photographed Pearl's newborn images, and It's unbelievable that a year has already passed! They recently moved into their new home so it was great timing being able to do Pearls 1 year photos in the place where she will grow up.
I find that kids are also a lot more themselves in places they are familiar and comfortable in so it makes a great environment to take photos in. The first photo at the top is probably one of my all time favorite family photos. It just has this awesome feeling of the Yacovella's taking over the suburbs.
Smashing babies faces with kisses is one of my favorite things to have parents do. It's often very cute and very hilarious. I love Pearl's reaction below!
So I've asked Brett to also write a bit in this blog. As a proud father, I thought it would be fun to have him chime in on his favorite images from our time together, and to give a little perspective on what it's like to be on the other side of the lens. I'll still chime in on my thoughts too of course!
From Brett: This is one of my favorite photos of Pearl. She's a smart girl, and definitely an observer. I think Holly caught her perfect here – just looking and thinking.
From Brett: Oh – and I love here here too – her eyes just shine. She has the cutest biggest eyes, and I love when she connects with you 🙂
As many of you know, Brett has 2 cats and although cats usually don't love to be squished by children, we trapped megatron in a family hug for one perfect moment. I could not love this photo more.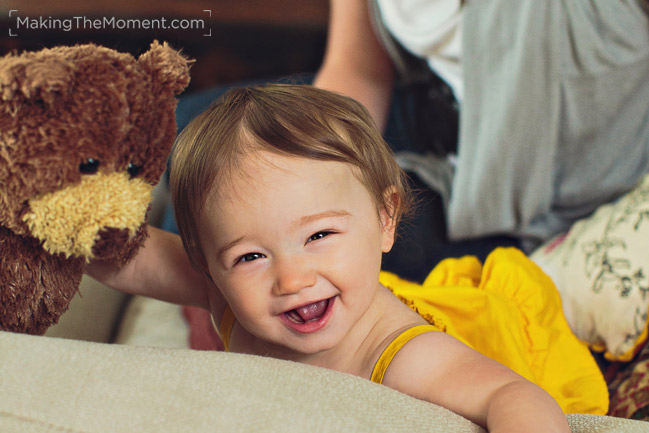 Thats another reason I love shooting around people's homes and in familiar places. It makes it so much more personal to you than just cool photos for me. Things that mean something to you is what makes the best family photos you could ever ask for.
From Brett: We're printing this one HUGE for sure. Holly photographed us up on this hill near our home in Avon, and dang. It's just epic. It's art. Love it.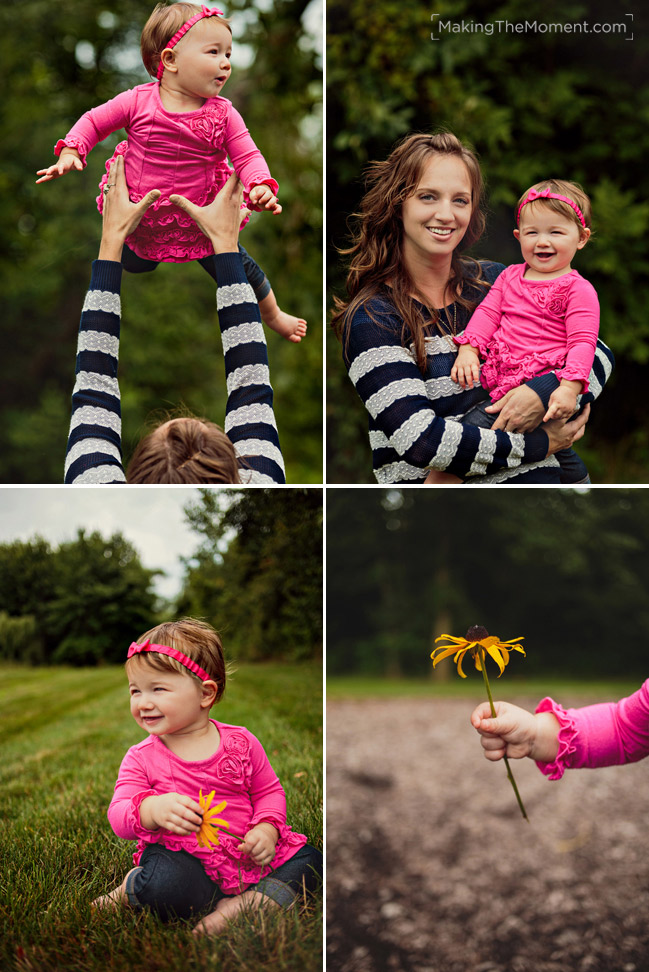 From Brett: These are some of my favorite – because this shows what my life feels like with Colleen and Pearl. I LOVE watching them play. Colleen is a great mother, and seeing the way Pearl lights up around her is my very favorite thing I get to observe in their relationship.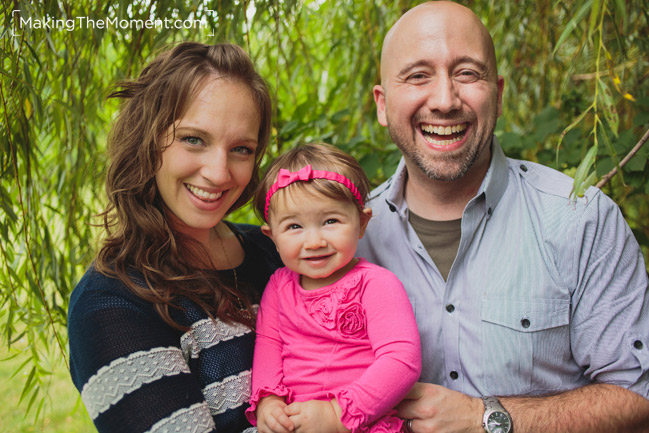 If you only knew what Ryan was doing behind me to get this reaction out of everyone haha! I think he was being a monkey if I remember correctly. 🙂 Totally worth it!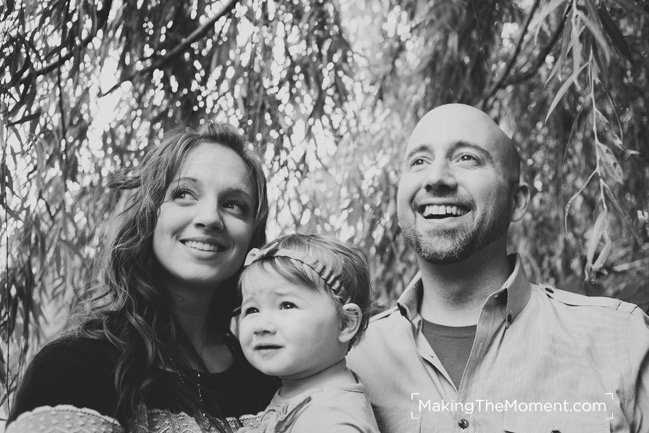 And this was after I asked them to look off into their hopes and dreams. Not sure what they are all imagining, probably unicorns and fields full of candy….or something. 🙂
From Brett: Candy unicorns…Mmmm….. Sweet and sugary high fructose unicorn syrup….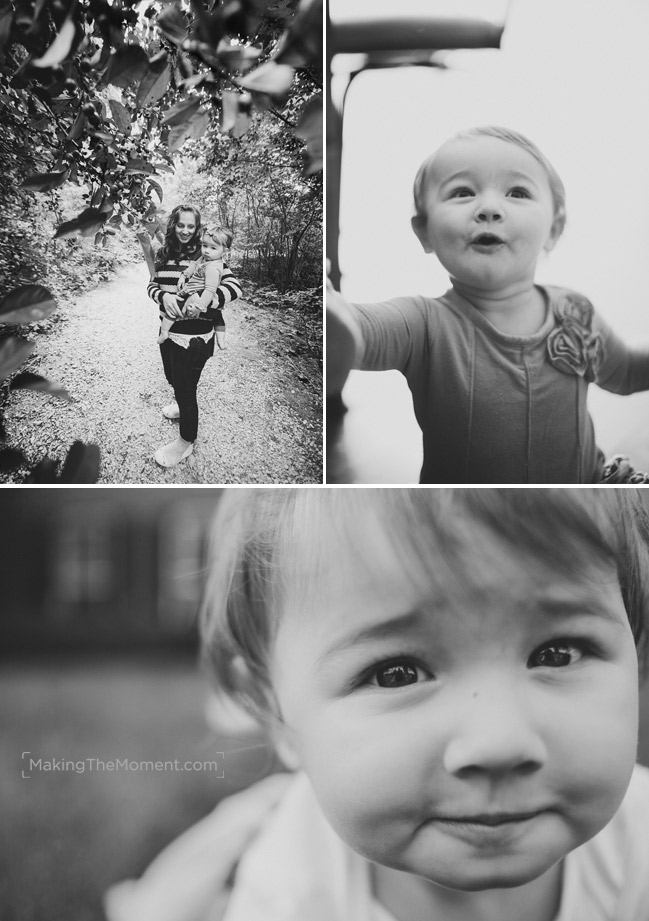 I want to mix professional quality and creativity with normal life. I think those are the photos people cherish the most because they feel real to them.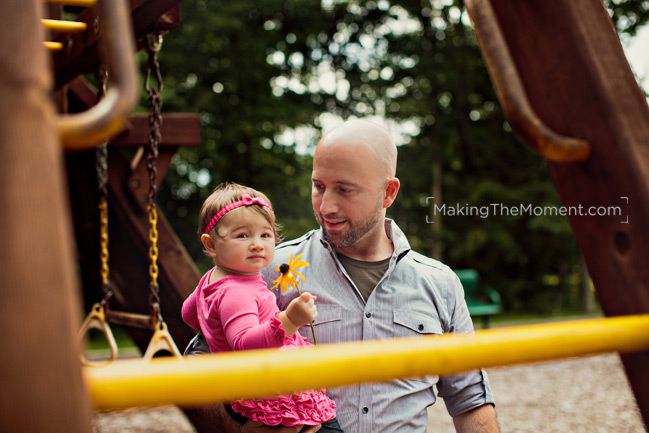 The community they live in has a little walking path that takes you to a small playground which is another really great place for photos since she will probably spend a lot of time there over the next few years.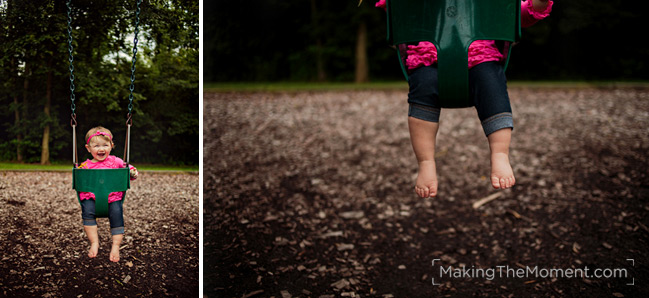 For example, the first photo with them taking over the suburbs, I love. It's funny, has character, is creative and just generally cool. However, I know there are other photos here that when Brett and Colleen saw them, just melted because it was "sooo pearl".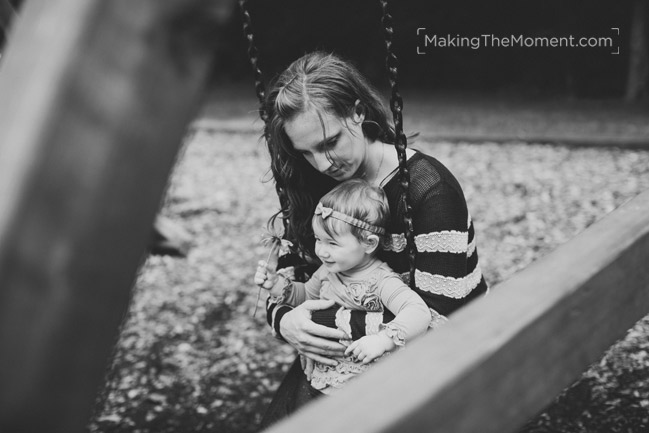 From Brett: This is probably my favorite in the set. Colleen and Pearl together – Holly toned it so well too, it such a feeling of elegance and timelessness. It's a moment of them caught in time, and you can see how much my wife loves our daughter!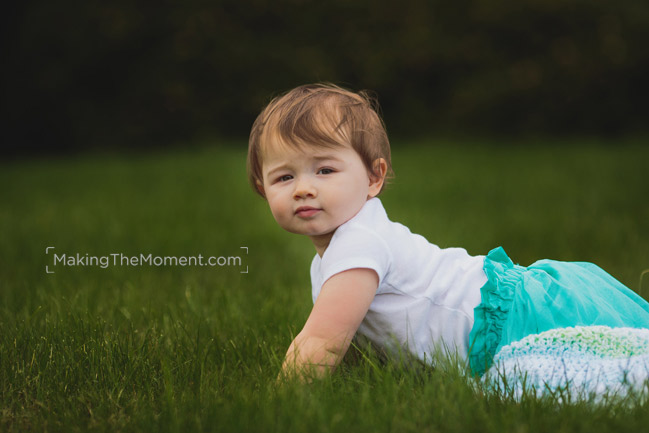 Doing cool things is always on my to do list but more than that, capturing the personality of people is always what I focus on because I know thats what really matters in the long term.
Last but not least, this adorable photo of Pearl and Brett on their front lawn… I would give anything to have a photo like this of me and my dad from when I was this little. Photography just wasn't the same back then. As far as family photos go, we had a portraits taken at a large chain studio every couple of years at best. It was one photo, every smiling at the camera and thats about it.  There just wasn't anything personal about it and thats a big reason of why I love photographing families so much.
From Brett: I agree. Family images currently give us so much potential. We can forever preserve what it felt like to be together during a period in life. And that's exactly what you did here Holly. I'm forever thankful 😉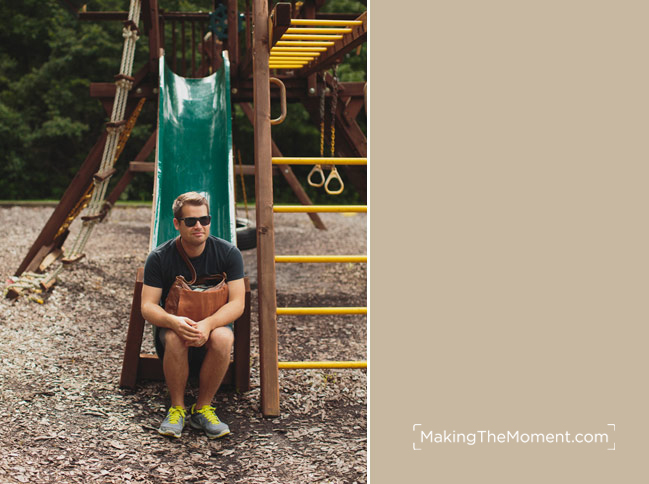 Oh, and a thank you to Ryan for helping out 🙂 I think he looks really manly and handsome carrying my lens bag around. 🙂
From Brett: Mansome. The term is "mansome"