Being a professional wedding photographer can be a great deal of fun, especially when you get to travel around the country for couples like Kelly & Todd.

Traveling for the sake of artwork – telling story visually – is an honor. Although it's hard to leave my wife and precious daughter behind for a few days, the images found on a journey are so rewarding.
Kelly and Todd (A Callie – Todd's awesome daughter!) traveled to Hilton Head South Carolina for a fun and beautiful destination wedding. I got to tag along with my camera. Sweet.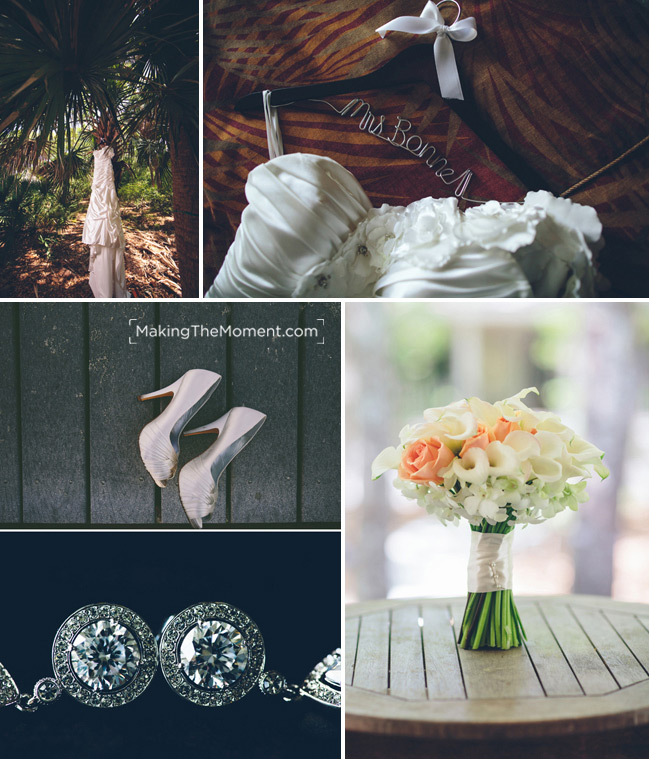 What a wedding, full of detail, beauty and story. I asked Kelly's permission to take her Dress out to the nearby palm trees, and hooked up quite the wedding dress shot. I'm a nut for all the bits and pieces that make up a wedding day, and I believe they all deserve their own moment in the spotlight.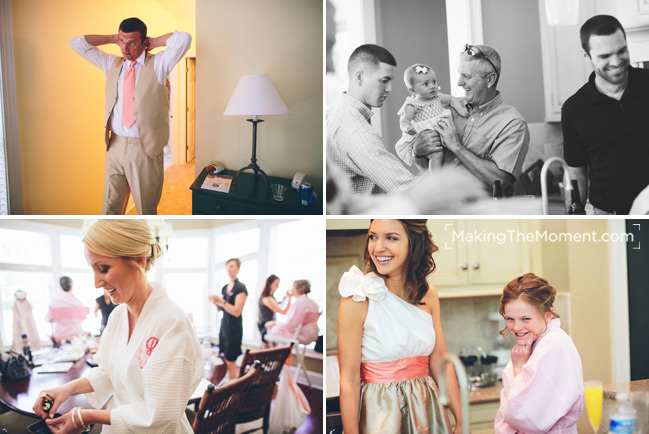 Candids. Photojournalistic photography. Whatever you call it – it's visual storytelling. The subtle moments I captured of the morning will be something these two can remember forever.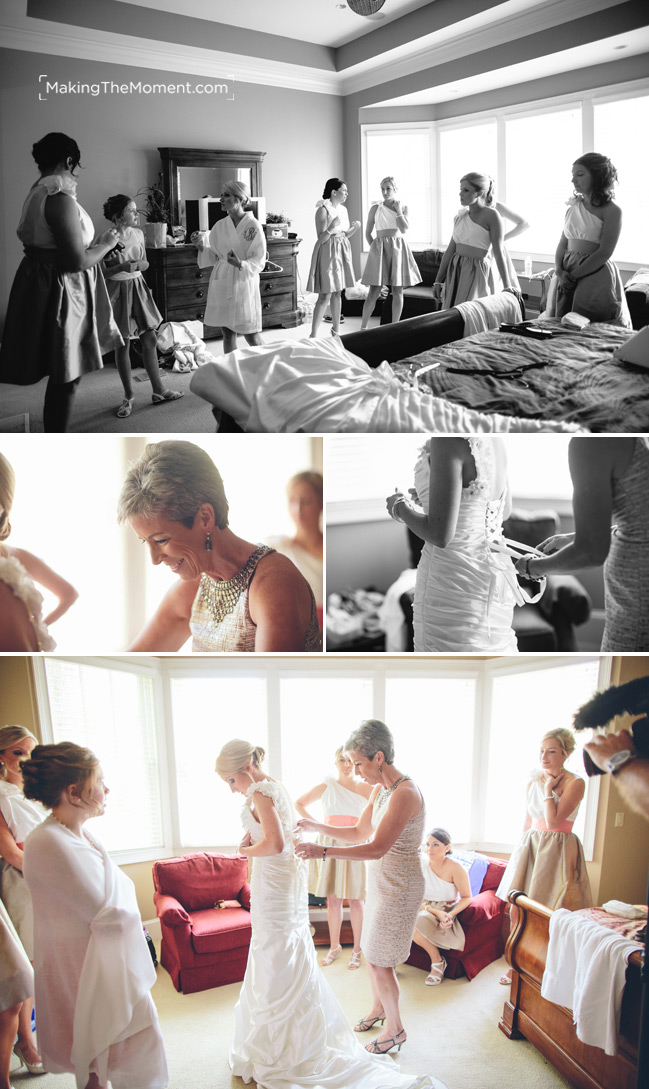 I LOVE when a bride is getting into her dress – it's the payoff for so much hard work and planning. The moment she's in it is one of my favorites to capture.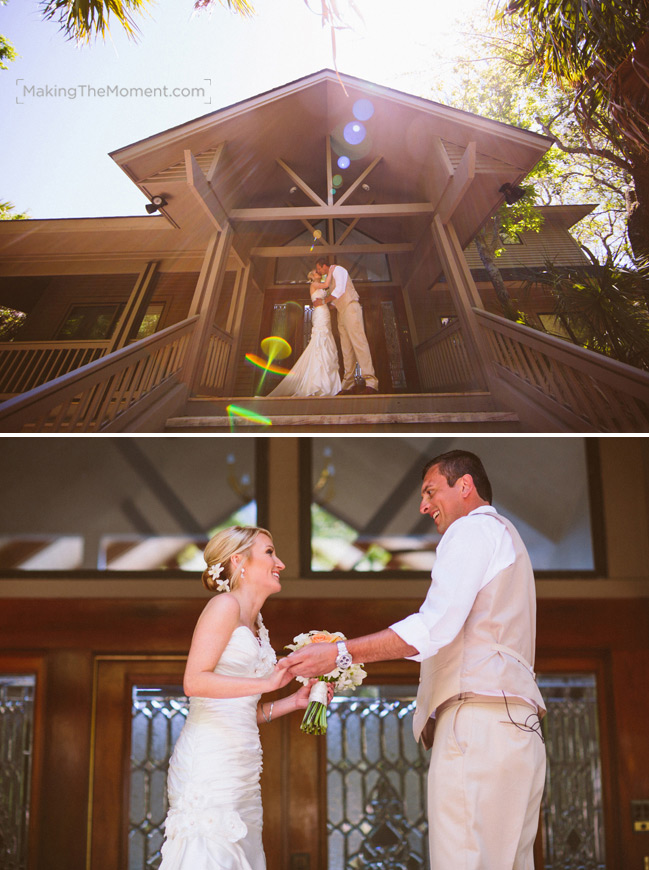 When Kelly was introduced to Todd that afternoon, the emotions were plentiful and high. I love coordinating "first looks" when it works with a couple's schedule, as it gives a couple the opportunity to privately enjoy a moment they've waited their life for.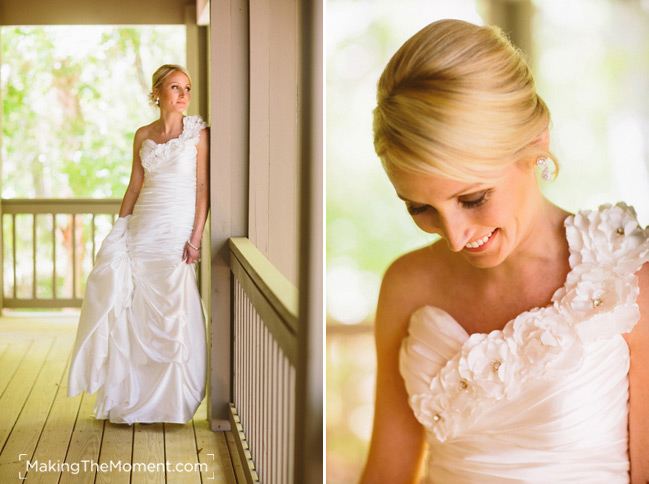 We are modern wedding photographers here – but that doesn't meant that we don't believe in the power of beautiful and artistic wedding imagery. Kelly's beauty shines – that day and forever, and a few moments with her yielded some fantastic natural wedding photography.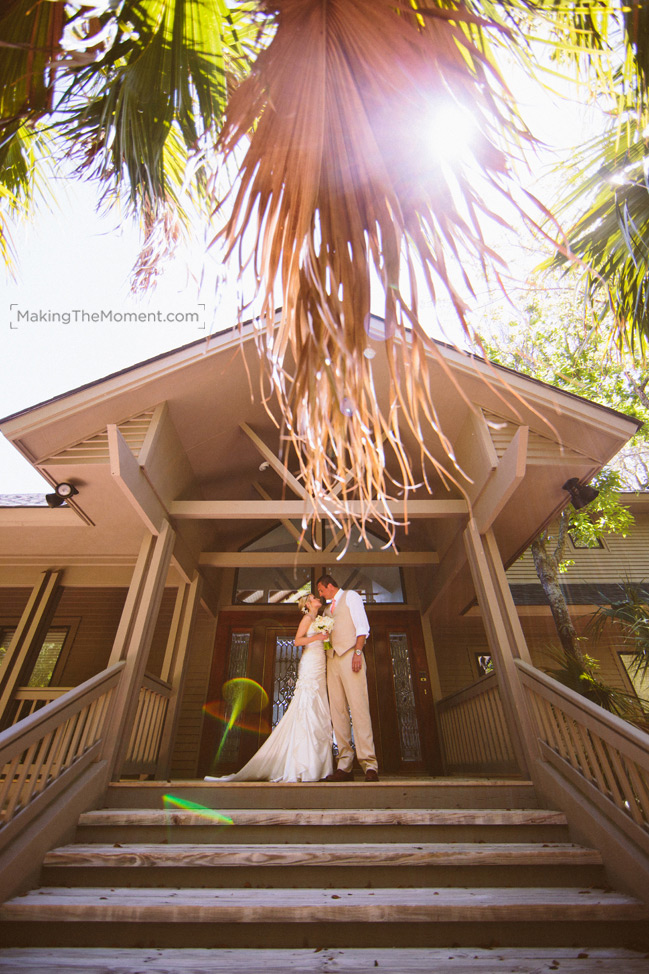 I have had the pleasure of being a destination wedding photographer several times in my career as a wedding photographer in cleveland. This was my first time being a wedding photographer in Hilton Head though – and I loved working with the local scenery to create some fantastic imagery.
Again – it's all about being natural. Natural and "non-posey pose" wedding photography comes off so real, it helps communicate who people really are.
And this is who Kelly & Todd are – real people. Not some overly posed and over-photoshopped bride and groom, they're real people. They're a small family too, and just as fun to be around as they are in this picture.
I love fun wedding photography. A bridal party is a group of friends, why do wedding photographers always ask them to be so stiff and lifeless?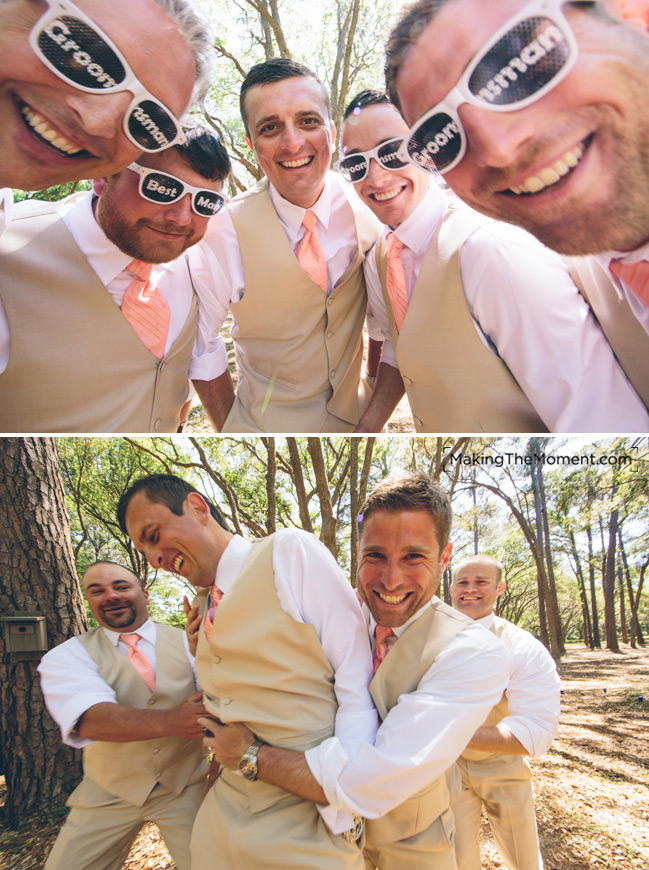 Men LOVE wrestling and causing trouble. I love pulling that into men's group photographs!
Welcome to the family Kelly 🙂
Sometimes the simplicity and elegance of a black and white image can tell more than it's counterpart in color. I like fun, and energy in imagery. People and life are in motion, and when that can be spoken through a still image it's fantastic.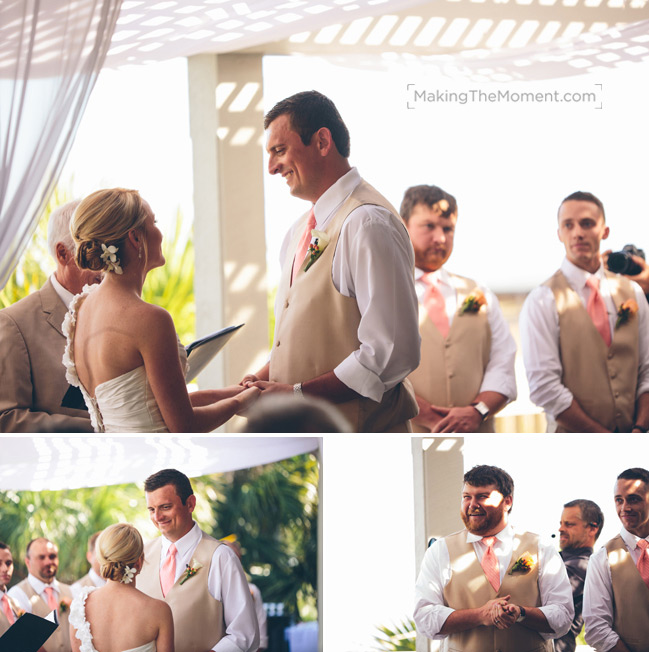 Their sweet outdoor wedding ceremony at Hilton Head was at the Hilton Head Omni Hotel.

With the afternoon sun coming through, the joy and love of their wedding ceremony was deep-hearted and ethereal.
It couldn't have been a better day for an outdoor wedding at Hilton Head in South Carolina.
Meet David & Gary – two awesome videographers I met and worked with down there. David owns Studio 213 Films, a premier wedding film company based out of Dayton. His work is unbelievable. For real. Not only that, but he and Gary were wonderful to work with. Your wedding vendors should be a good team – and when that happens, the day you can have is unforgettable.
What an awesome night. I am still laughing about the speech game they played – whenever someone said Kelly or Todd's name during a speech, you had to drink. I'm pretty sure by the time they were finished with their speeches a few folks were a bit lit 🙂
What a night, what a trip – what a couple. Cheers to Kelly & Todd – thank you again for asking me to document your most important of days. It was an honor, and the friendship we've built throughout the process has made the images and the memories all the better.