I absolutely adore Jenny and Joe. I am crazy about their wedding. It was just one of those perfect days – if I had the chance to go shoot the day all over again, I'd do it in a heartbeat because it was nothing short of amazing.
Just so you're not confused 🙂
I LOVE her dress so much. So did the rest of Cleveland actually. Apparently after they left their reception at night they went over to the  casino and strangers on the street were complimenting her and wanting photos with her because of this stunning dress. I can't blame them really, it's a winner. However, strangers at night wanting photos with you is a little creepy. 🙂
Seriously, how cute is this for a ring shot?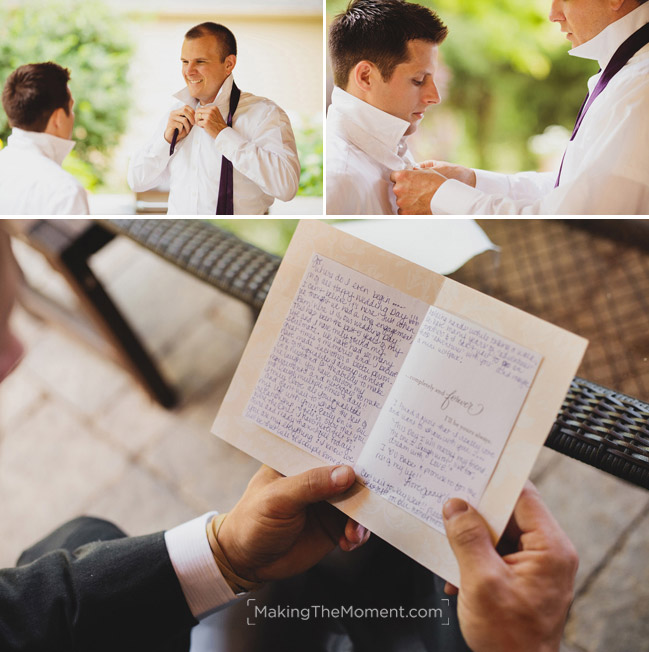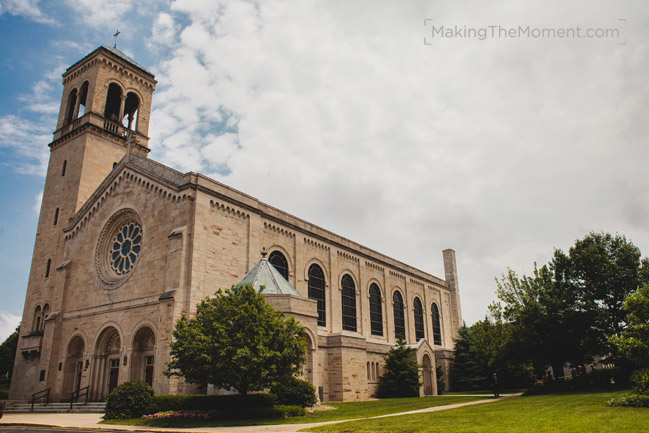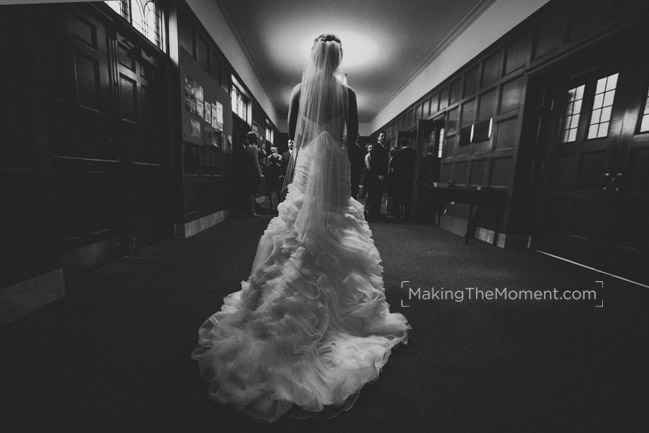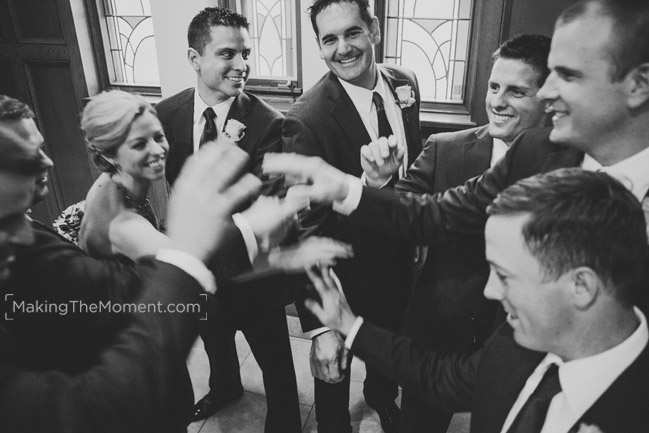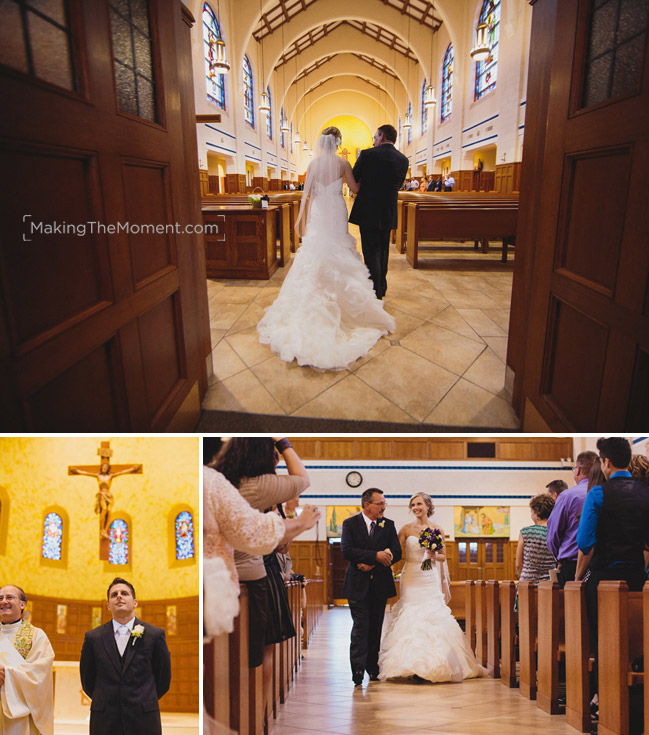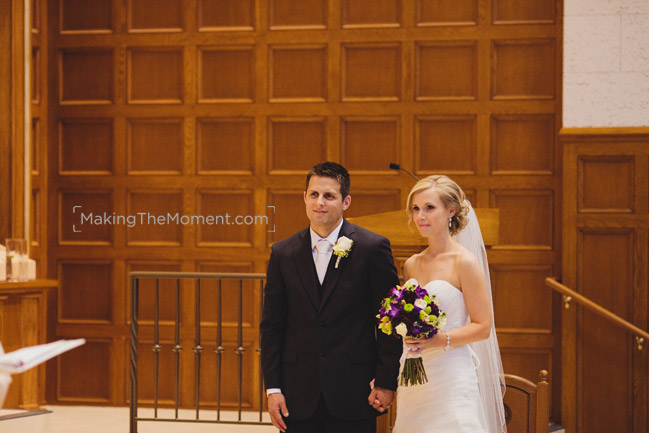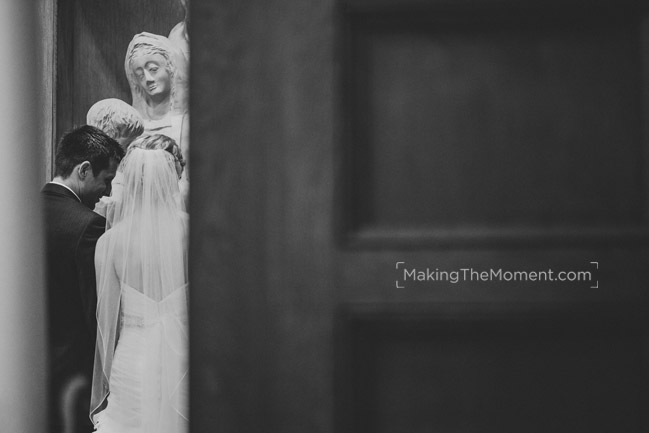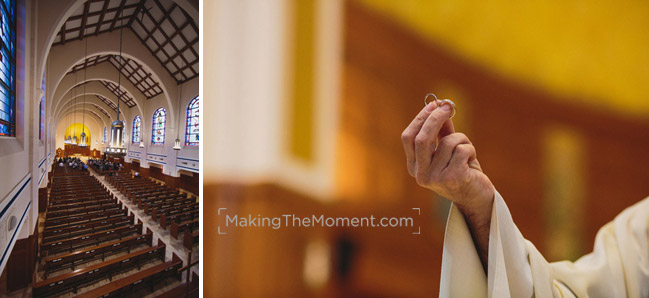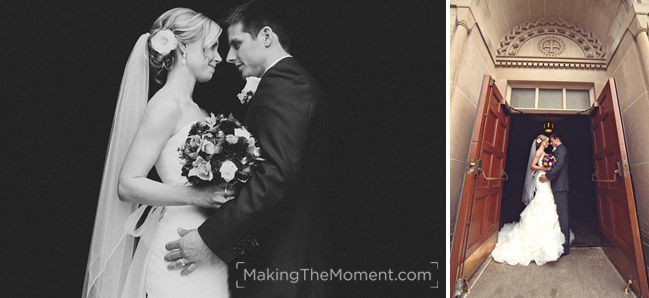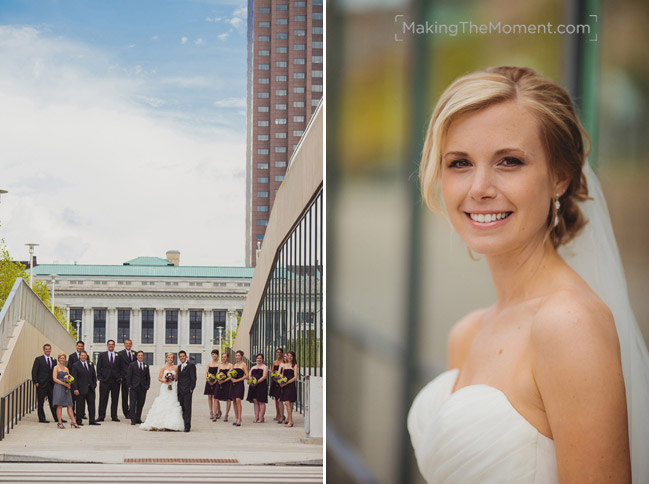 After the ceremony, we went to the new shards (well, thats what Jenny and I have been calling them for a while during all the planning for locations) and it was awesome! They literally were finished right in time for the wedding. It was destiny!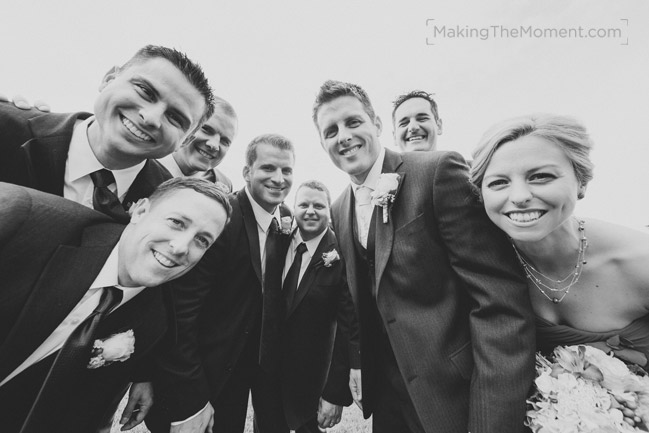 I love to do this running shot with the guys but this time a lady was part of the guys side and she did it in heels and didn't complain one bit. I am beyond impressed!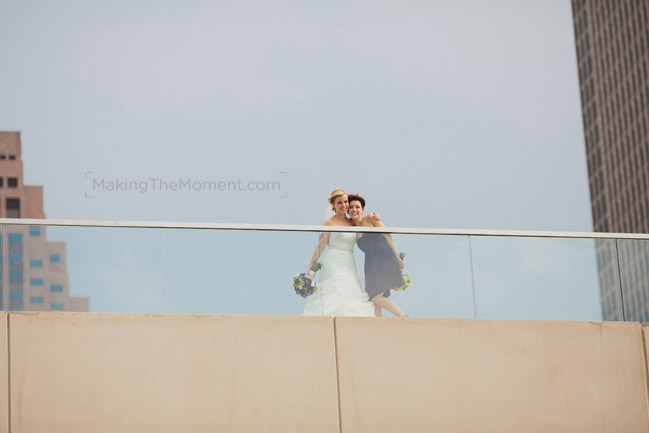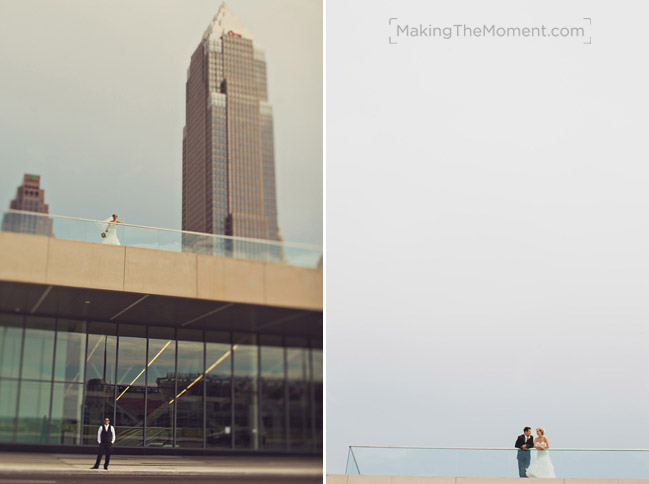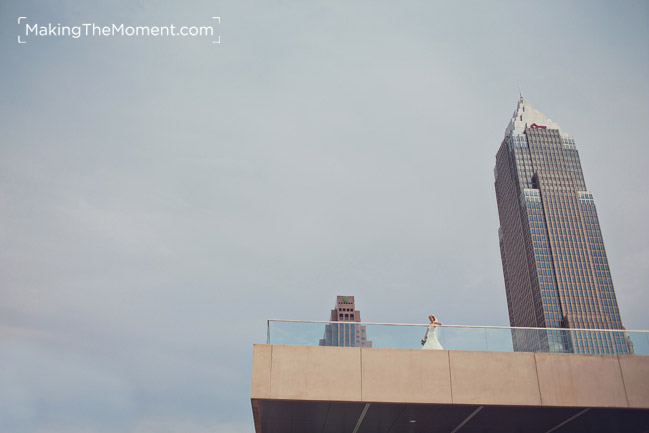 Ahh! Favorite!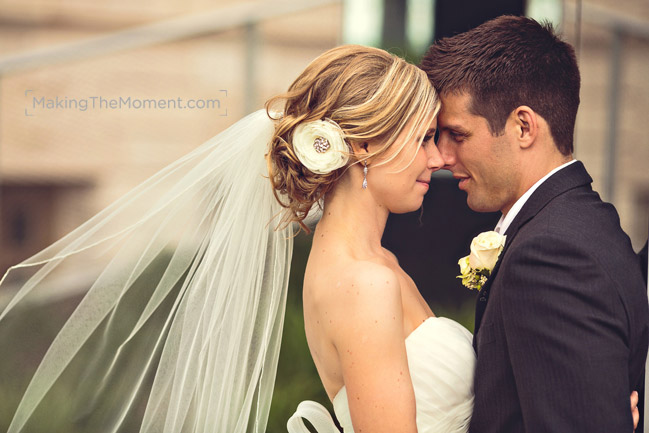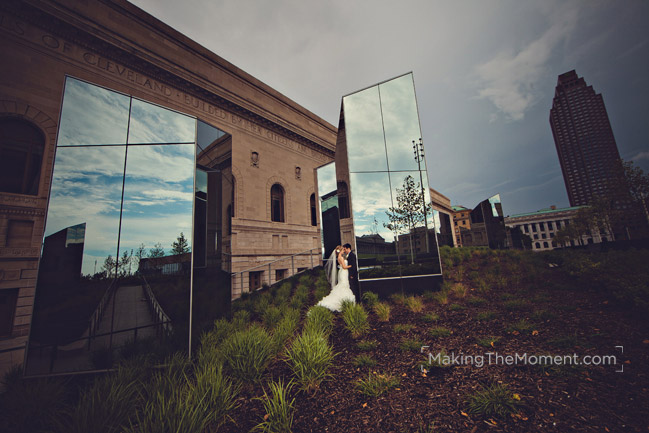 Probably my favorite shard photo. I just love everything about this.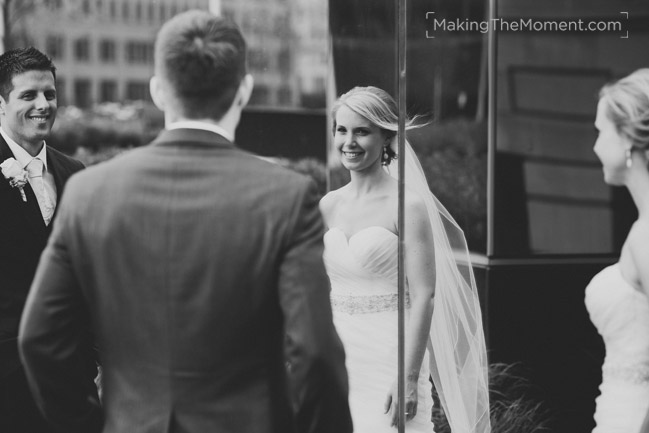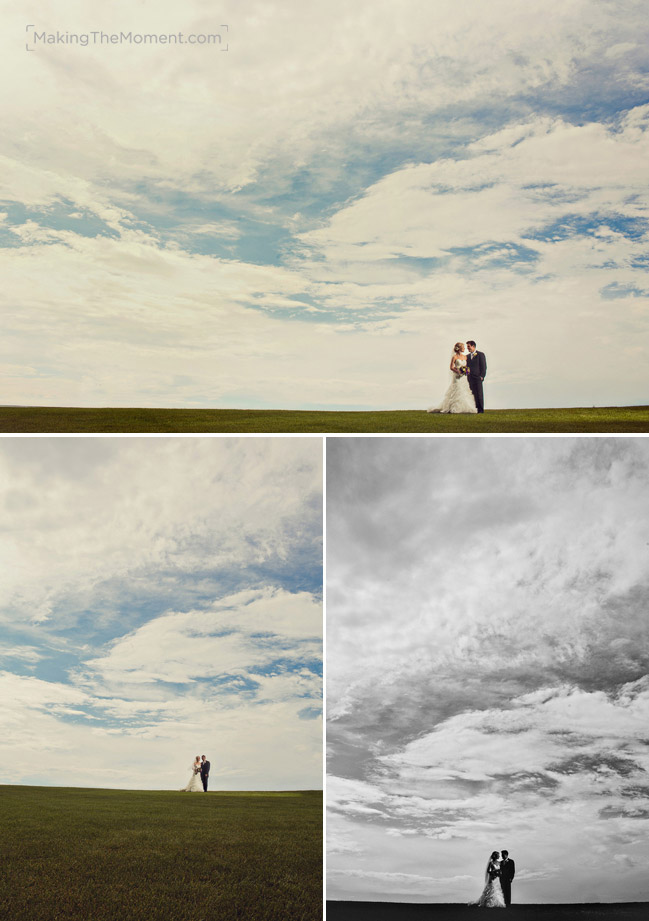 Right before their wedding reception at the House of Blues in Cleveland we hit the streets up for some awesome night-time imagery.
Ok so this is just killer, right? Well, I'd love to take credit for it but since Ryan was able to assist me on this wedding, this is pretty much all him. He had an awesome idea so I let him run with it and oh my gosh, these just blow my mind. I am super competitive with him so it stings a little when he does cool things but I'll get him back! In the meantime, Jenny and Joe get these stupidly awesome pictures born out of me and Ryan always competing to be better than one another. 🙂
Making the Moment Photography has a small in-house competition about who can make the coolest image in this hallway when we have a wedding reception at the House of Blues in Cleveland. I'm pretty sure one of these deserves to win.
So let's talk about this village. The best man's speech was easily the best part of the reception (in my opinion) and also the most creative, awesome, best man speech I've heard in my career. Apparently, Joe is obsessed with little Christmas villages. He has a huge one he puts up every year in their house and does tours. At first I thought it was some weird inside joke, but no…it was all true. He also bought all of the pieces you see above for them with each piece representing a part of their relationship.
Wedding receptions at the house of blues in cleveland are some of my favorites!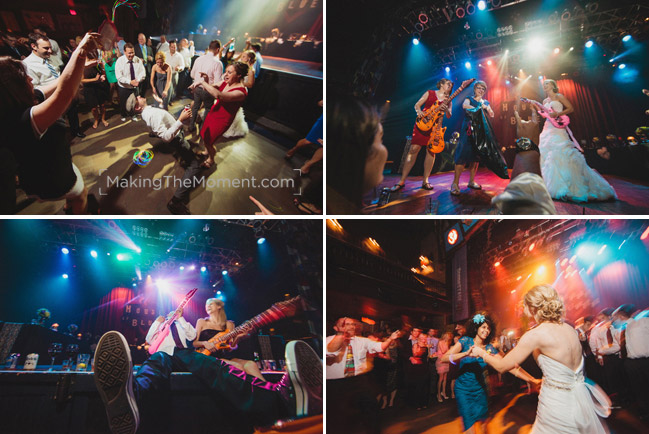 For real! Check out how awesome that move is!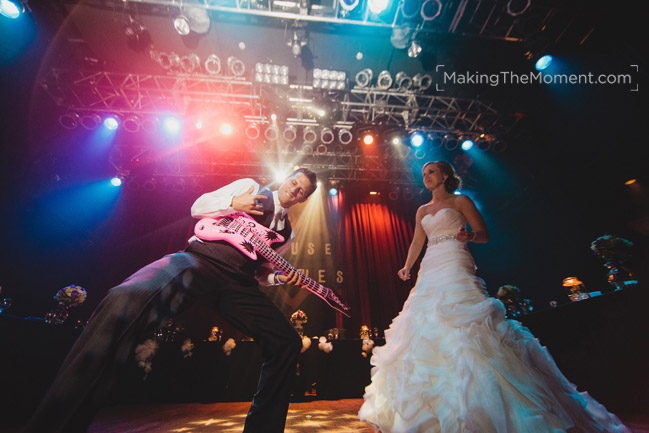 A wedding reception at the cleveland house of blues is so awesome and fun. It's a really fun wedding reception venue in cleveland to have a wedding – everyone naturally wants to celebrate and party!
This was such an awesome wedding and I am so happy everyone can finally see how great these two are! And as I've been ending most of my blogs lately….go forth and have babies that are awesome as well so I can photograph them too 🙂