Bethany and Parker's backyard wedding took place at Parker's parent's house in Bratenahl right on the lake. This little neighborhood is a hidden gem just east of Cleveland. It was my first time visiting and I enjoyed myself very much. It rained off and on all day but that didn't stop the party by any means. Backyard weddings are the best. There's just something about being at a home that makes things more personal and real. From experience, backyard weddings have been some of my favorite weddings of all time.
This image was right in their backyard! I felt like I was in "The Secret Garden". So cool.
The tent was set up in the morning and A Taste of Excellence started setting up tables/decor.
In the morning, I was able to take my time and get a lot of detail shots of the property to set the scene.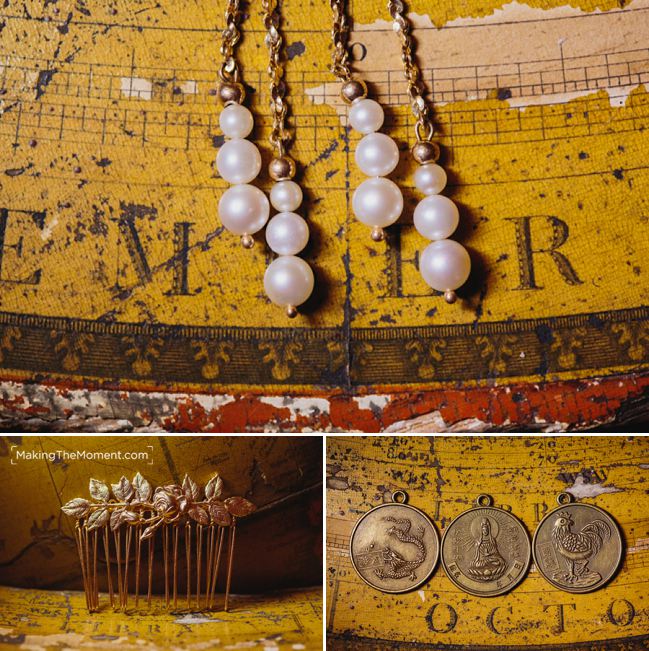 It's always fun shooting details in a home because there are usually really cool and interesting pieces of furniture to photograph details on. I used a globe for this one and really like the outcome.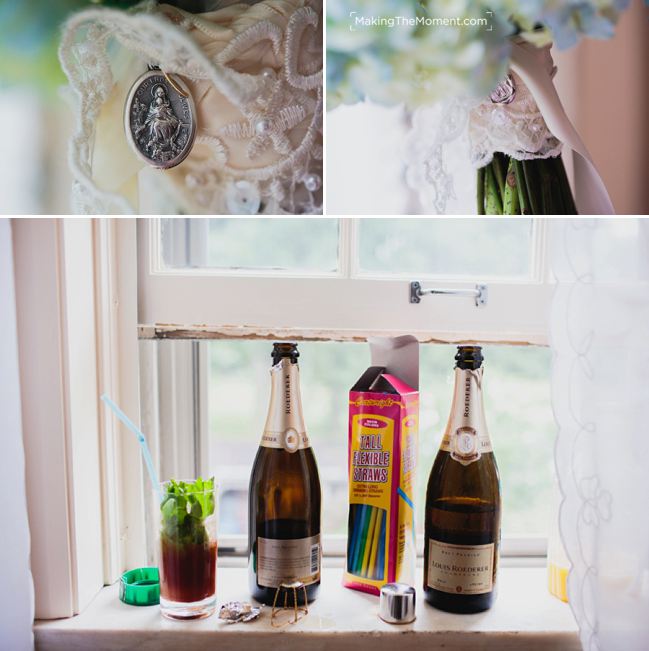 One of Parker's groomsmen ran an early morning bar out of the bathroom while the guys and gals were getting ready. He was serving up all sorts of drinks for the entire crew 🙂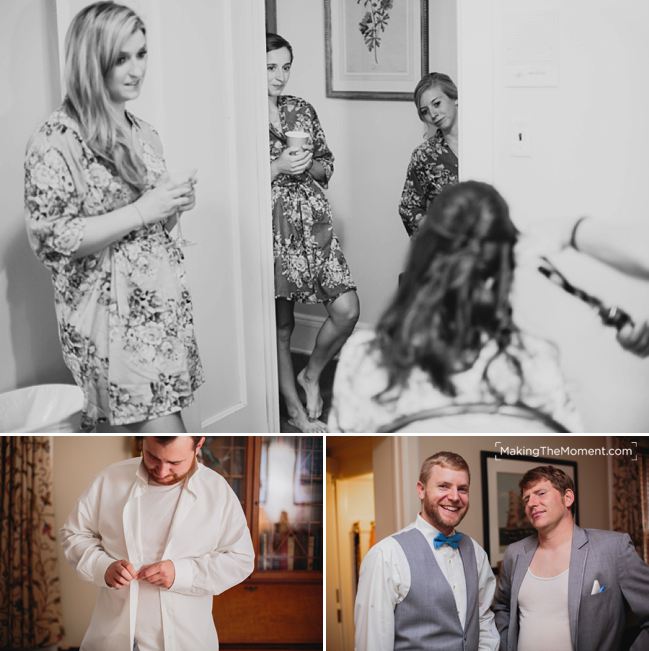 Because they got ready in the same house, the guys and girls were right down the hall from each other which made everyone's lives super simple. This is the way to go on a wedding day.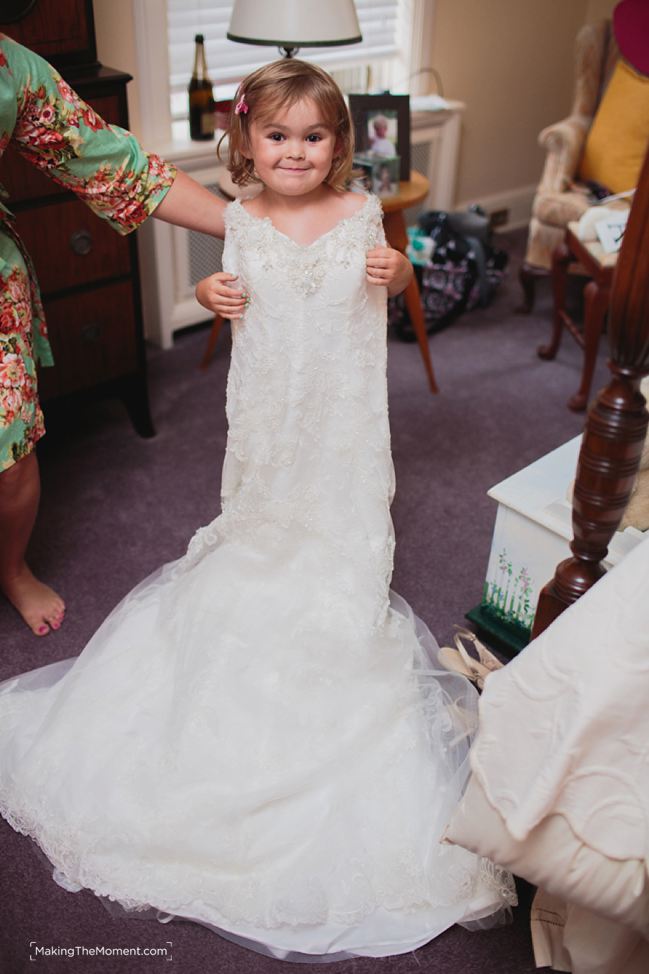 This little one wanted to try on the dress too. Every little girls dream, right??
We had to wait a bit for the rain to clear off, but when it finally did, Bethany and Parker did a first look.
It was so fun. They were excited to see each other before the ceremony and their first look turned out great.
Considering the house was right on the lake, we had plenty of options for photo locations.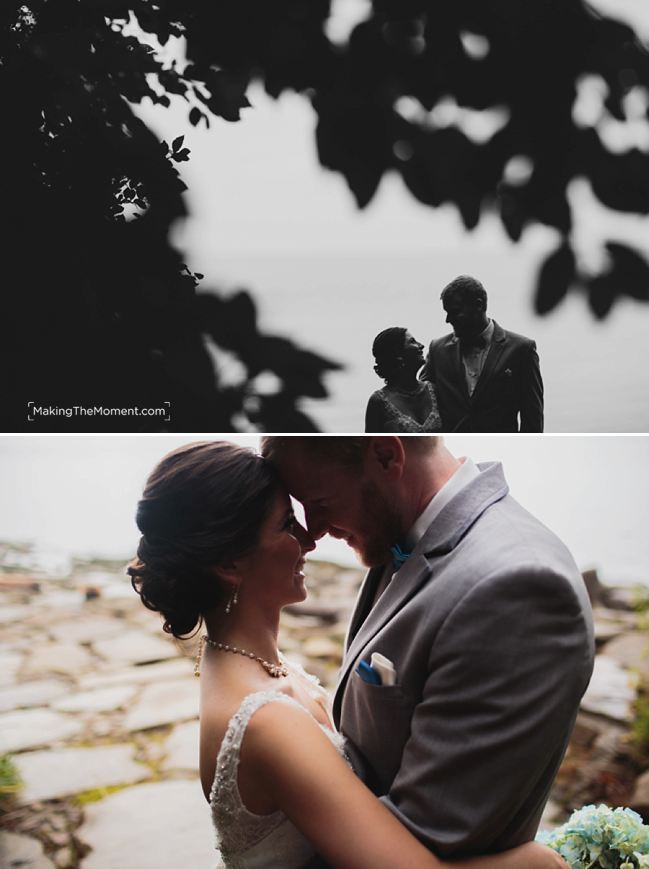 I love how moody the images above turned out. I think they were fitting with the weather and all.
That is a Pterodactyl flying over Lake Erie in the image above. Pretty crazy.
Sometimes I capture moments where groomsmen creep over the grooms shoulder. Sometimes.
We wrapped up our creative session and headed on into the tent for Bethany and Parker's wedding.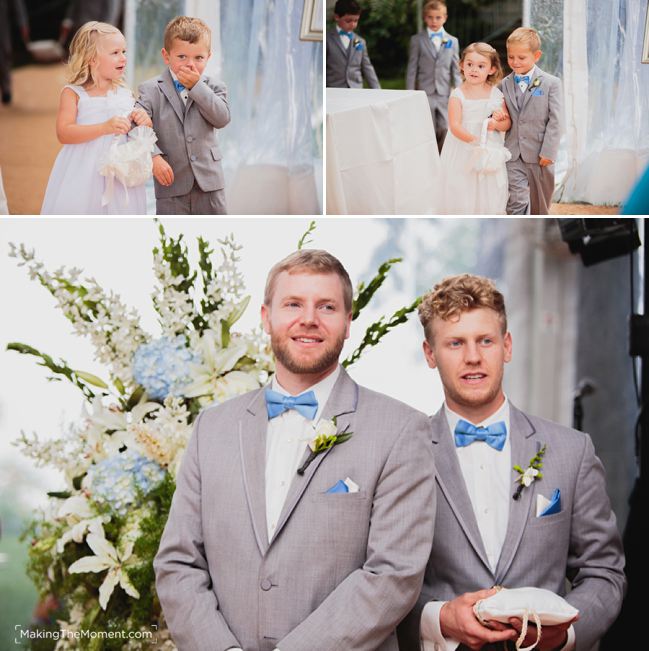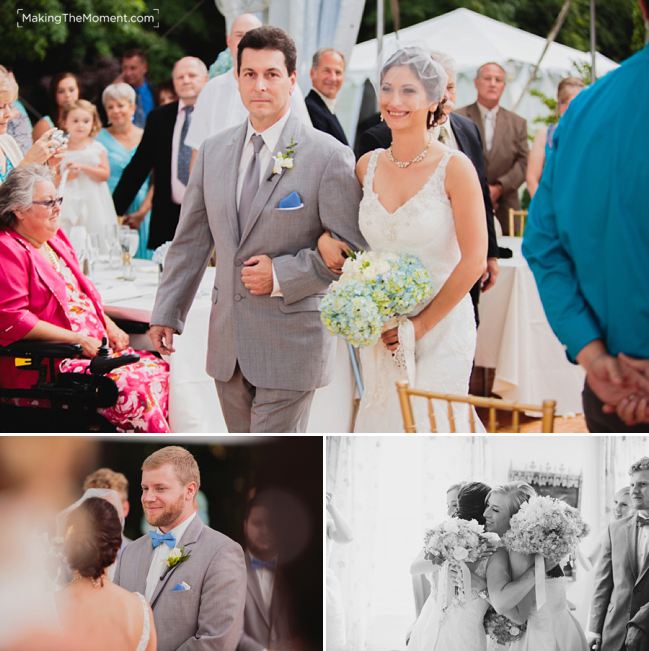 I really enjoyed the ceremony set up. Guests sat at their assigned dinner tables…so it was super casual.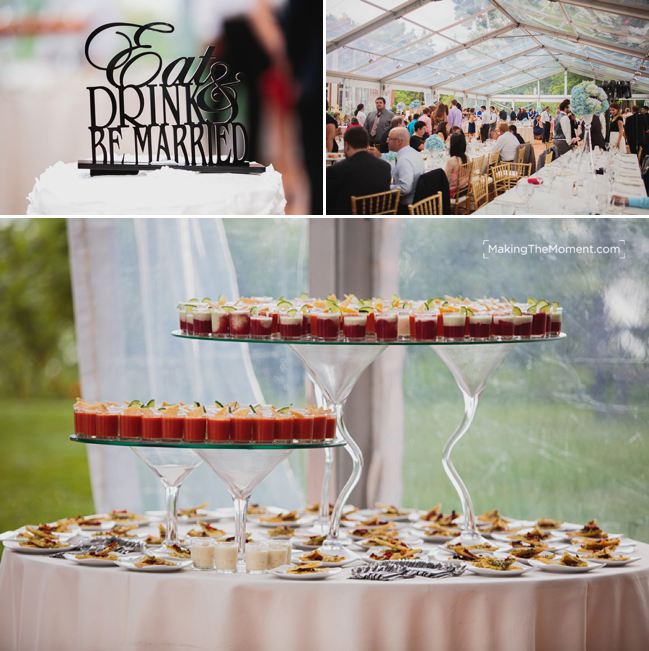 A Taste of Excellence killed it on hors devours…they had an amazing spread…as always.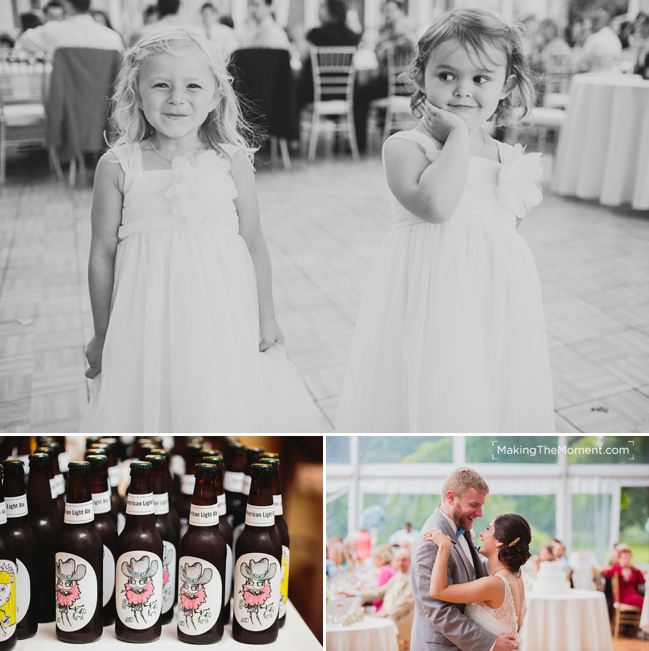 I love the image of the flower girls above. They were just stealin' the show, ha.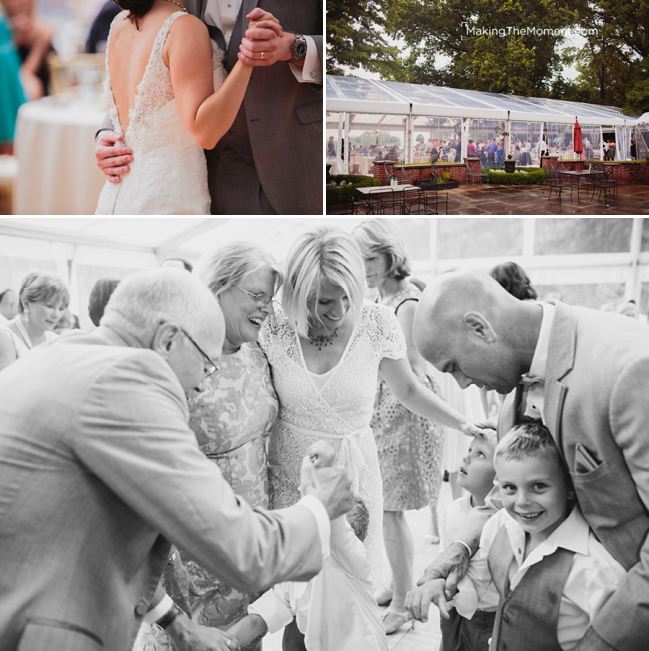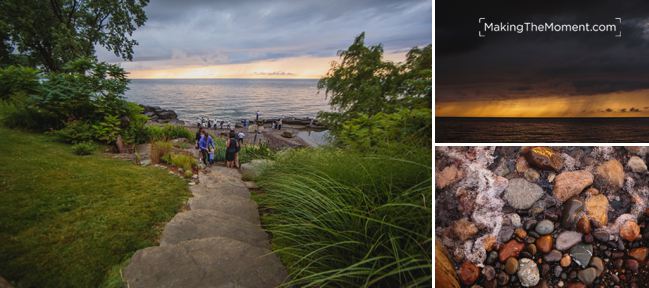 And THIS was in the backyard. How cool would it be to see this every night before going to bed??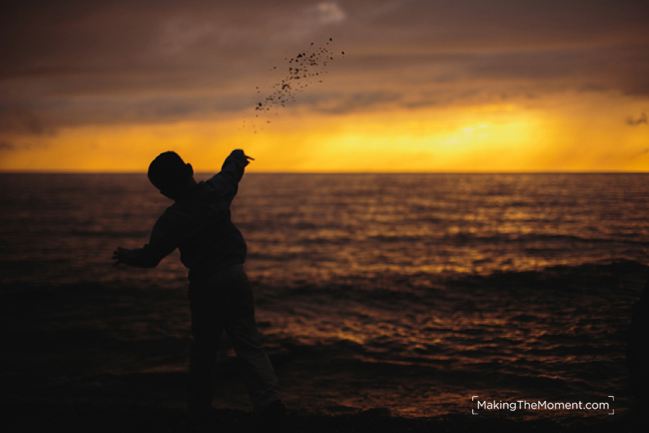 A bunch of guests hung out by the water skipping rocks and playing games. It was a perfect night.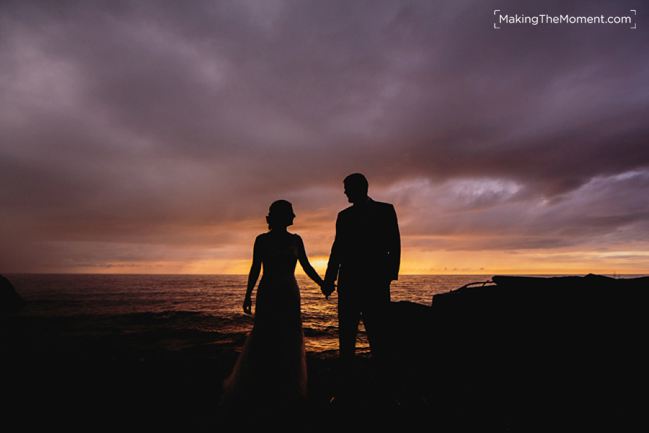 We were even able to sneak away for a few minutes with Bethany and Parker to get some really cool silhouettes. The sunset was ridiculous this night because of the storms that had rolled through the city.
The tent lit up so cool in the night. The party was rockin' and rollin'.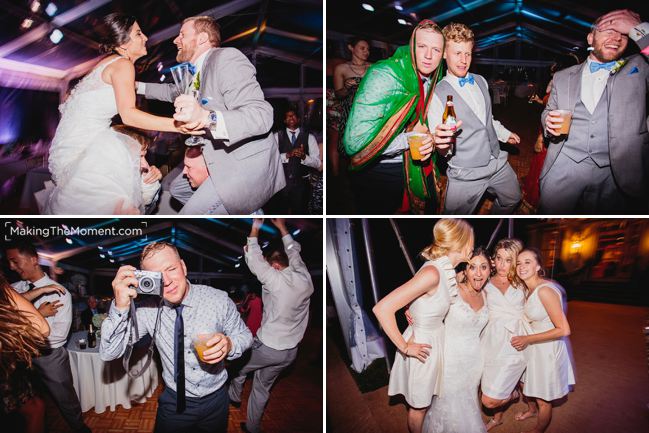 What a night this was. So fun to be apart of it all. Congrats Bethany and Parker!!