Awards are great… but I will be honest in saying that I always feel funny showing them off. I'm SUPER thankful Making the Moment has been winning a lot of awards and getting press lately, but I never want folks to get the idea that our heads have gotten too big or anything.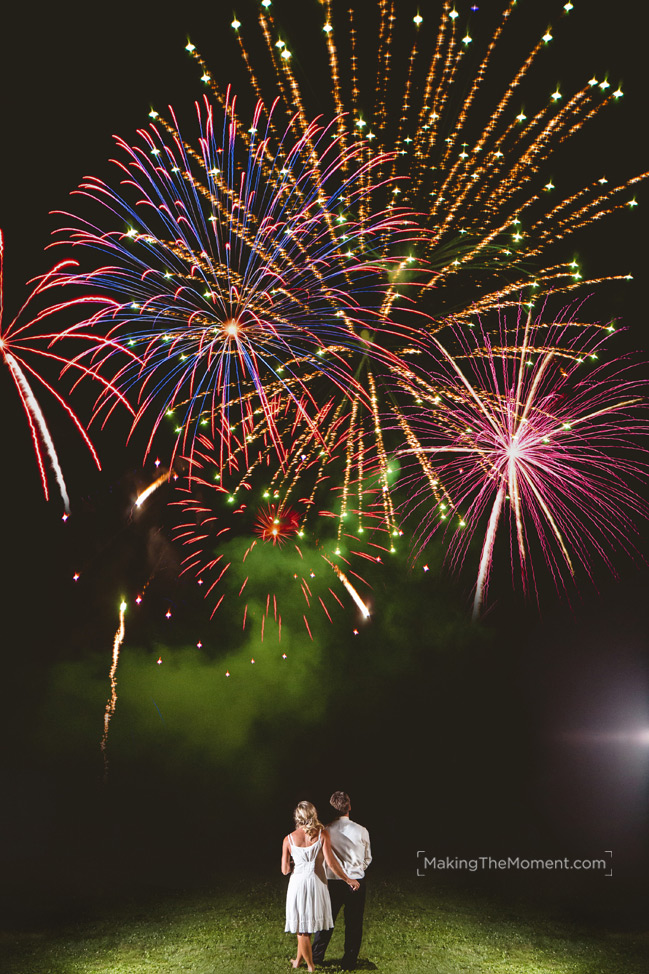 We're still (and always will be) a small tight knit team of dedicated creatives – we're more focused on relationships and story telling over press releases and prestige. At the same time, it's nice to get some accreditation – our team has worked hard for the last 9+ years, and I'm really thankful for what has happened.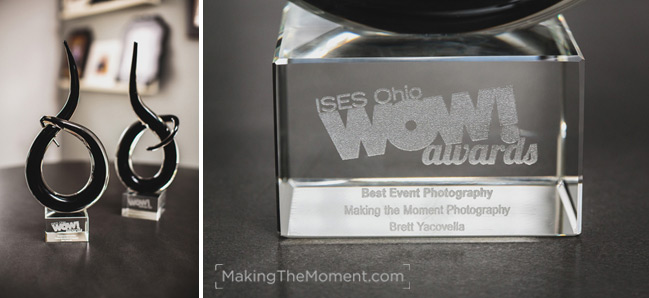 All that being said – I'm grateful we have won (for the second year in a row) the Ohio Event Photograph of the Year award from ISES international. It's a pretty sexy piece of glass – and we were awarded it for an image we crafted for Mike and Natalie Goschinski. Mike and Natalie had a full feature private fireworks display for their guests the night of their wedding. It was beyond epic. The image itself was fairly complex to plan out and capture – but it shares the story of their celebratory love.