I first met Amy and her mom earlier this year – they came into our office on a beautiful evening in the spring. Renee (our coordinator on our team) had been raving the night prior about how cool Amy was, she was SO excited for me to meet her. I was excited too – because when Renee says someone is awesome, I believe her.
And Renee was right. Amy was (and is!) awesome. I felt like we were buddies from the get go. Her and her mother and I spent the night chatting away and hanging out. That's super important to me. I can't just "take pictures" of people. I have to know them and like them – I have to feel comfortable with them in order to visually communicate who they are.

Photography is not a machine where you can input variables into an algorithm and mathematically get pretty pictures as an output. That's what a camera is. Photography is the art of capturing the subject through the tool and communicating the subject externally.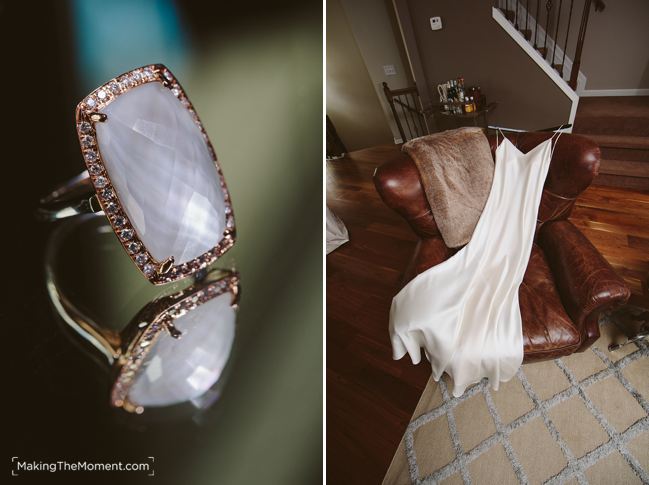 That's central to the way I work as a professional photographer. Nine years into my career as a wedding photographer here in Cleveland, I've learned (and preach) the importance of moving past (while embracing) the technical aspect of photography, and moving forwards and towards the relational nature of it all.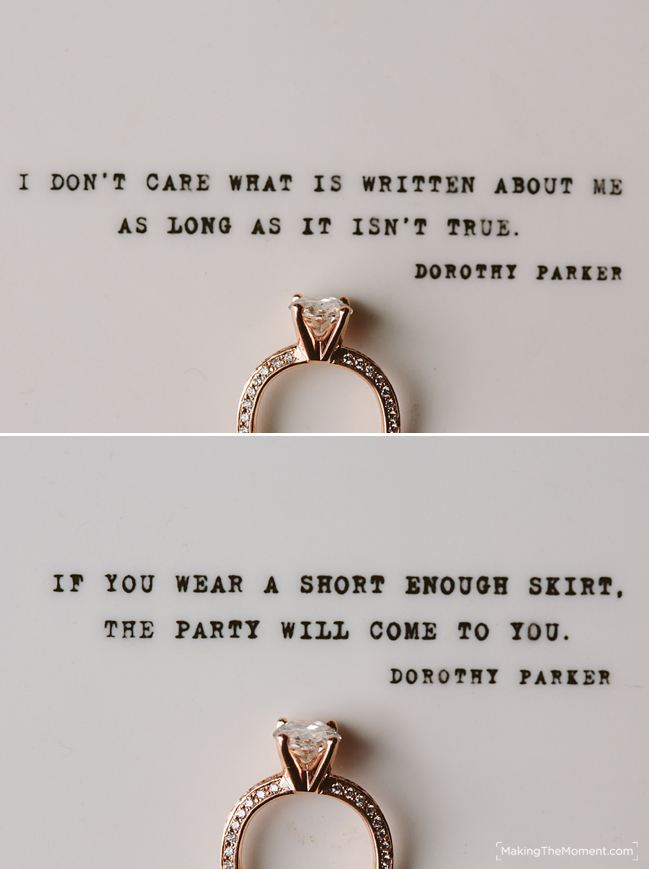 I like ring shots. I have super duper pretty ones below. But these coasters in Amy and Zak's home were clever.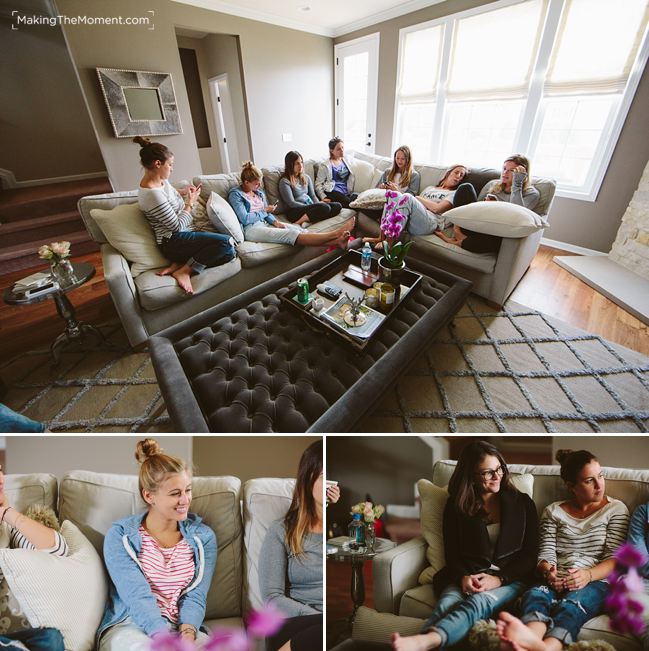 Weddings are not about stuff. They are about people.

I choose to photograph entire wedding days (versus 8-10 hour limits) because I need to ensure I have time to tell the story (and the people in that story) correctly. Amy asked some of her closest friends into her home in the morning – simply to hang out and be. This isn't her "bridal" party so to speak – these are her near and dear friends. She told me she wanted me to meet them in the morning so I'd know who they were on the dance floor later that night 🙂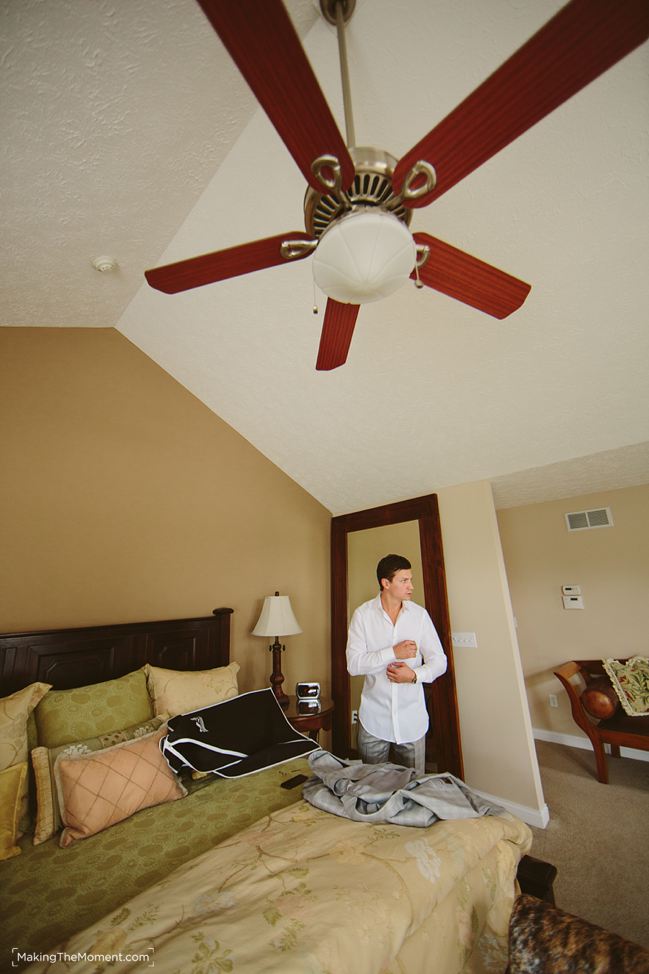 Meet Zak. I love this. He was getting dressed when I met up with him. He was a bit nervous. And I think that's fun, because he's a pretty confident well spoken man. I just love that the reality of it all was present to him. Too many grooms just let their day emotionally pass by them.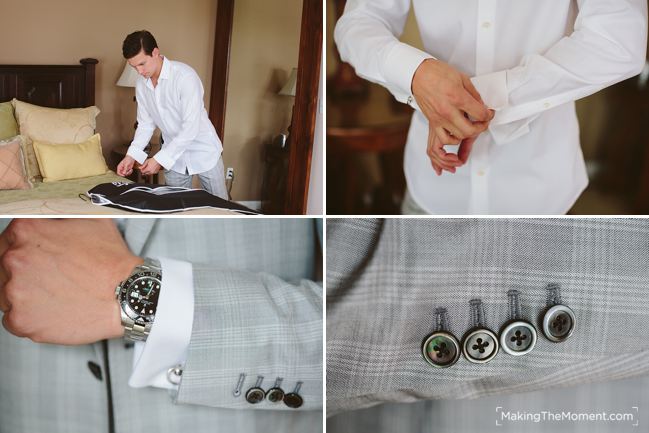 Zak and I have a common love. Good clothing 🙂 I love his custom tailored suit. I'm pretty sure I was close to stealing his shoes too.
Back to Amy and Zak's home. Funny story – I at first thought the "A" and "Z" letters placed cleverly throughout their home were because (perhaps) they were really into the alphabet or something. It turns out I'm just dumb. LOL. #obvious
I love Amy's sense of decor.
This is Laurie – Amy's mother. I love the joy you see here as her daughter finishes putting on her jewelry.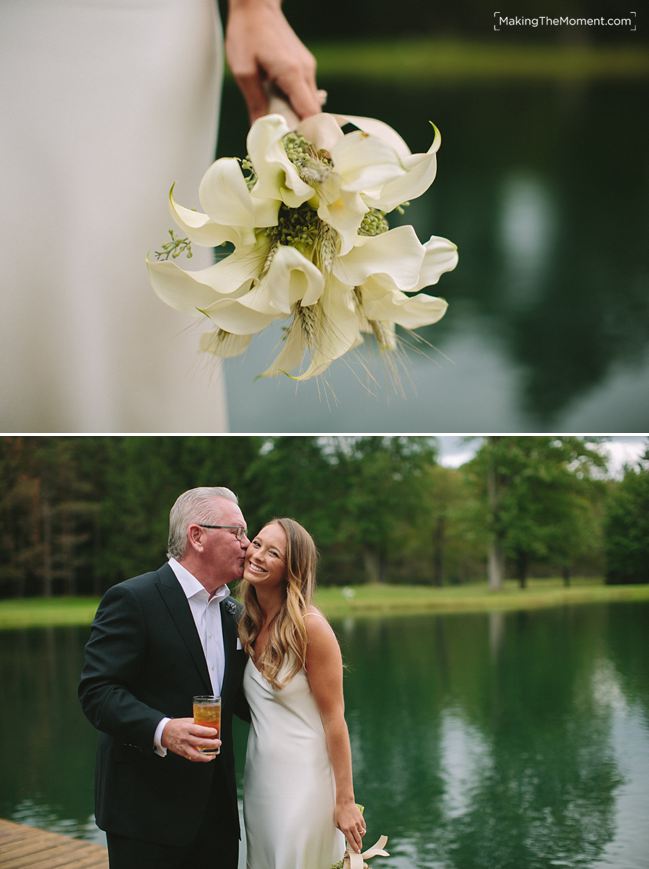 Meet Kent, Amy's father. He stepped in right before Amy and Zak's first look. It was so funny "why aren't you looking at each other?!" he asked unknowingly.
This is real. Look at the joy as the see each other for the first time on their wedding day 🙂
Careful observervation is the key to great candid wedding photography. I look for little things like this as I photograph.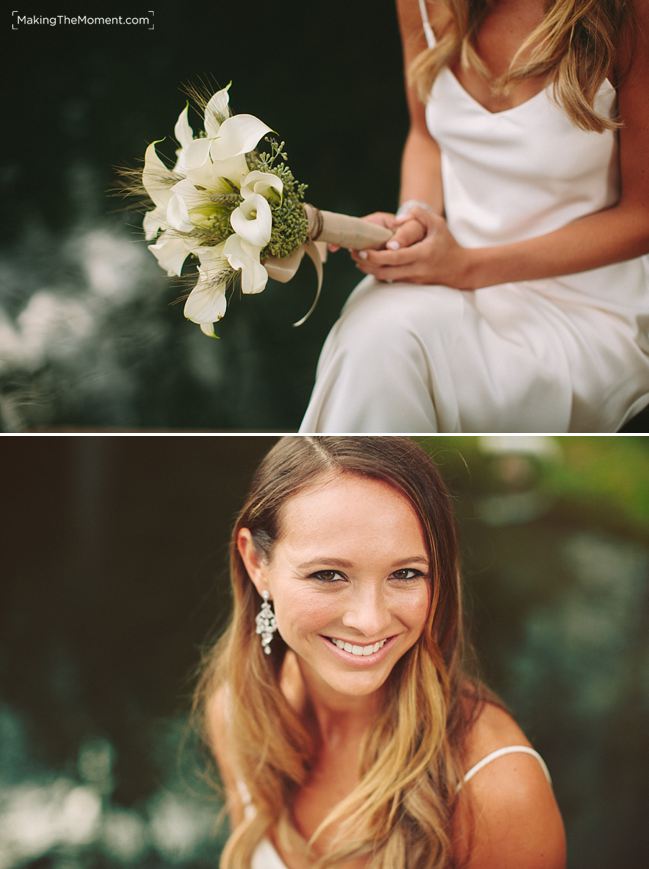 Wow. Amy. Seriously.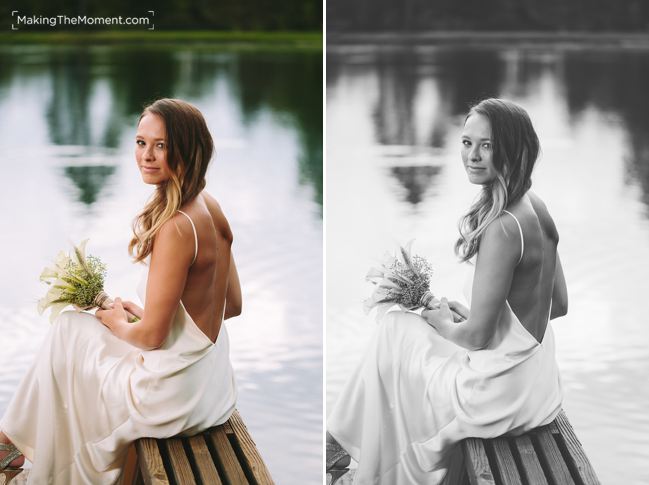 Amy's gown was backless. I love that. She pulled it off – and it deserved to have it's elegance shown.
Speaking of elegance. Dang girl.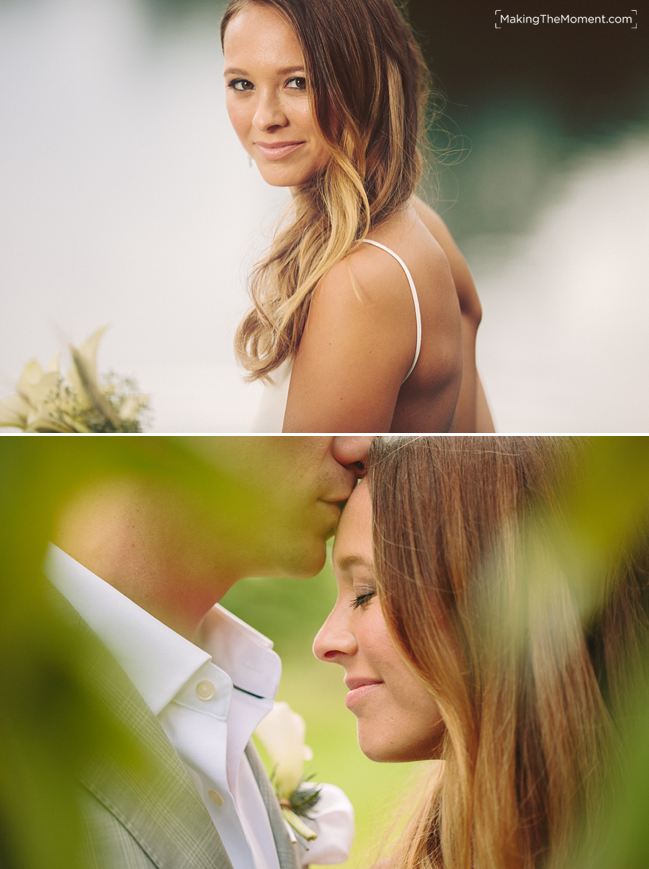 One of my favorite images of all time – straight above.
I was across the lake for this – coordinating with Sara to make it work. Thank goodness for great wireless triggers – I think I triggered my light from 1000 feet away for this.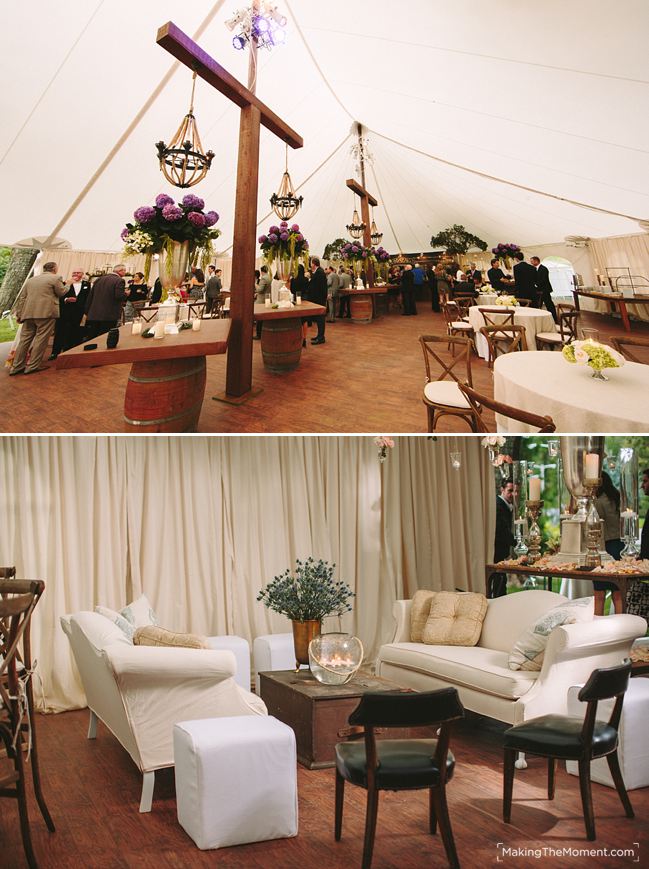 The tent at the Deep Springs Trout Club was wondrous. Like. Mindblowlingly wonderful. I think my jaw just hung open as I walked in on Stephen Tokar's masterpiece. Legit – Amy and Zak built this unique idea for their wedding – they made the wedding and reception this seamless piece where people could casually and relationally take in the night. Note the couches – there were a few "open living room" like set ups throughout the open floor plan. It was so inviting.
The red flowers above? I am not a florist. I will call them dragonlillies.
Yes. That's right. A tree. How FREAKING amazing?!? They have a tree in their wedding reception tent! Seriously. Stephen. Mind. Blown.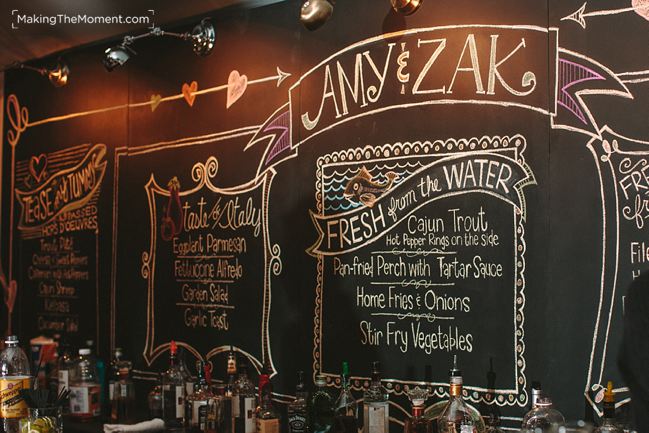 The board behind the bar was all hand drawn chalk, describing the menu. Amazing.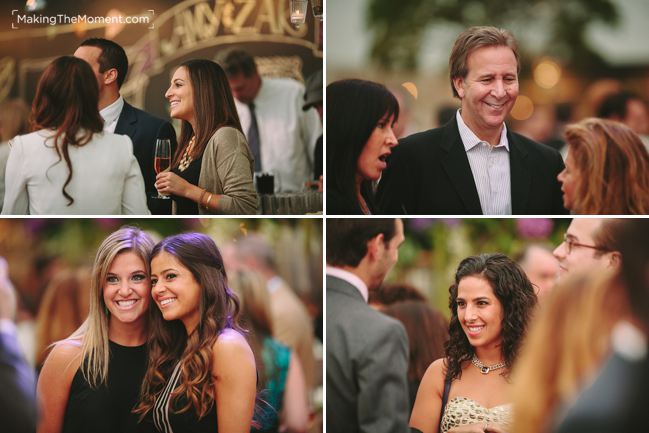 Speeches? Amazing
People. It's all about people. This wedding was beautiful – but it wasn't because of the stuff or the decor – it was because of the people.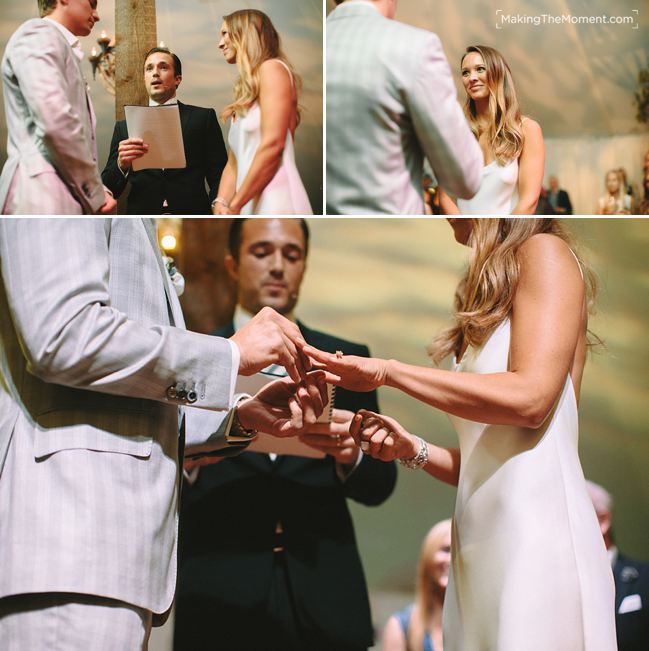 After welcoming their guests who had been enjoying a cocktail hour, the transitioned so seamlessly and casually to their wedding ceremony. It took place right in the middle of the dance floor – everyone surrounded and gathered close to hear their commitment. It was incredible and so different than the norm.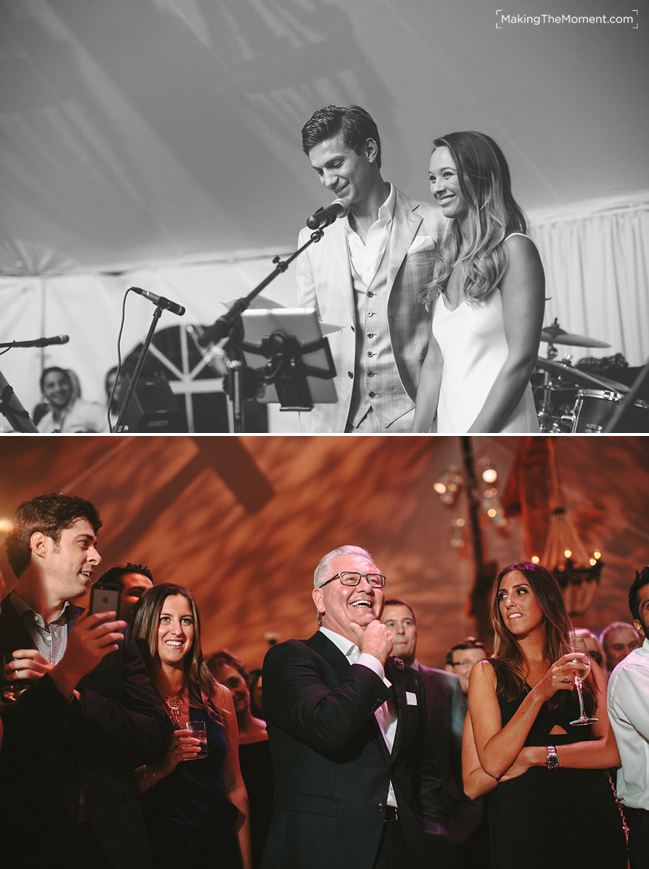 I love that Zak toasted his new father in law. It was honoring and loving.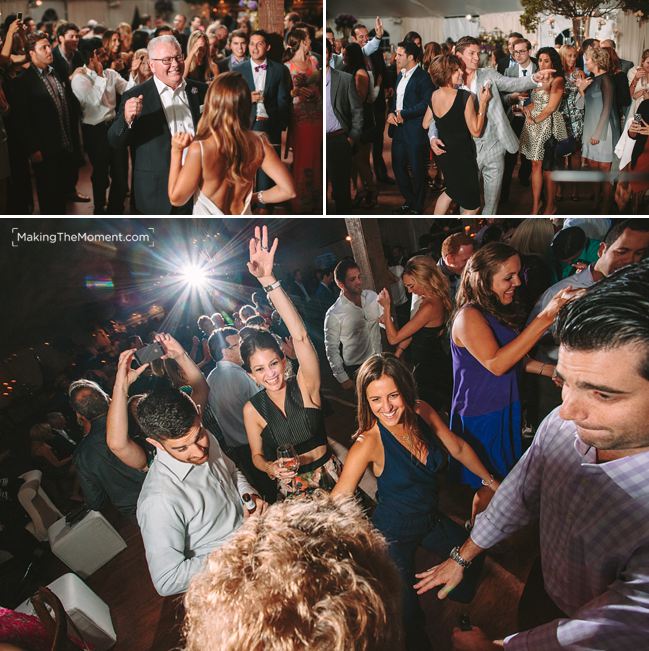 And then the party. Yes.