There is this remarkably wonderful part about my profession that I so rarely get to explain.  A passerby of our visuals might believe that the images are the end product that we create here.   Visuals matter.  But there is more.

Weird to hear a photographer say that right?   It's not  the pixels that we labor over here.  It's not the bits and bytes of binary data that are most important.   The palette, the image, the art is actually a bi-proudct of our true effort and aim.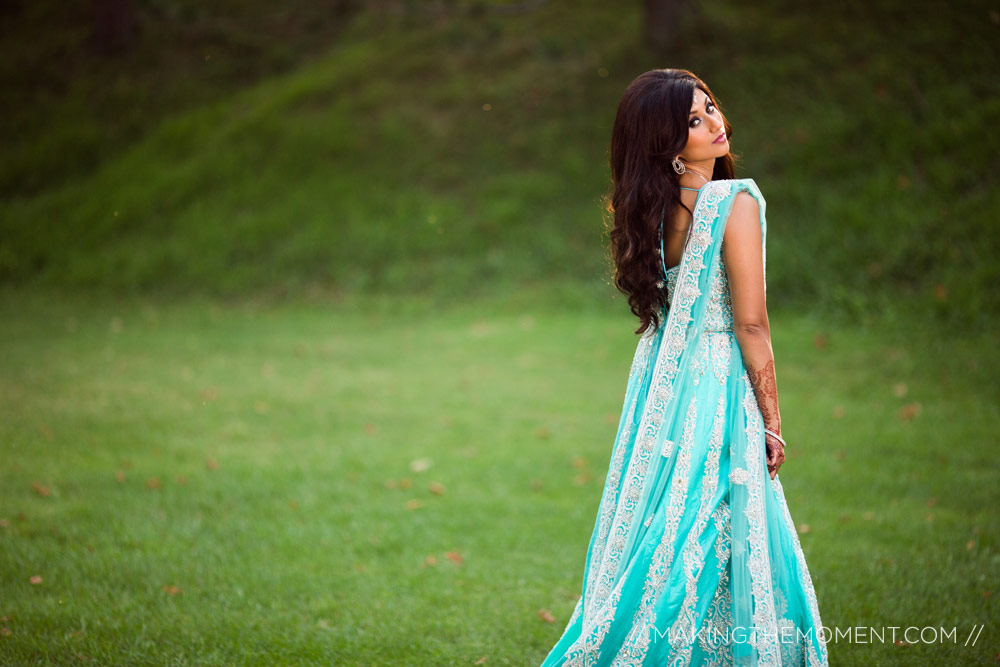 Relationships are what we build here.  With our clients.  With their families.  With our new friends.

If relationships are the end goal, then legacy is the afterglow that our visuals leave behind.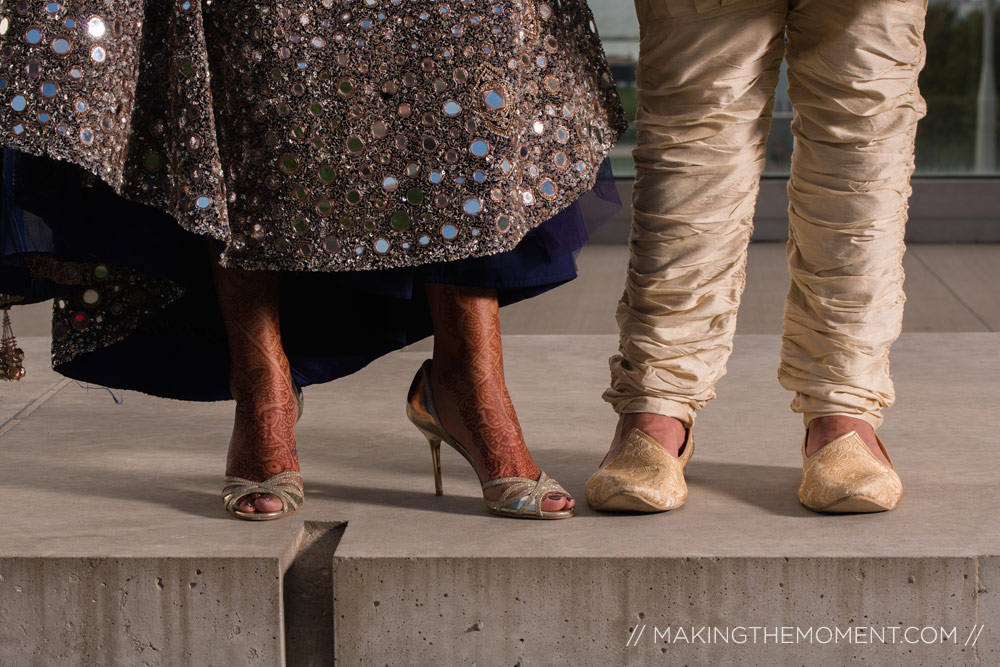 It's self evident that Bitan and Naveen are beautiful.  That they are young.  That they are in love.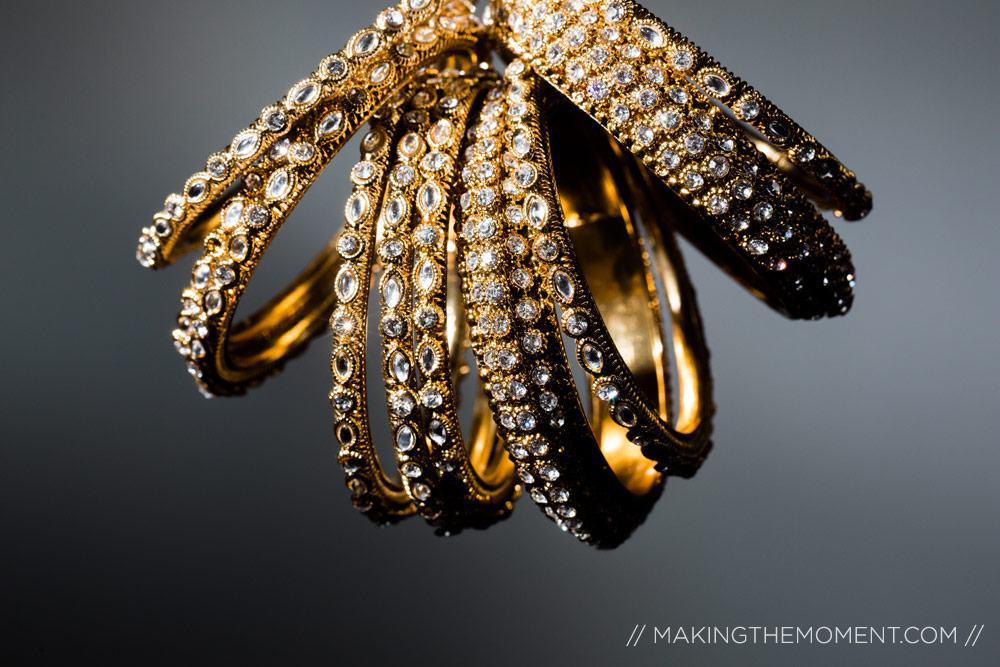 It's self evident that they have beautiful jewelry.  Beautiful things.  Great stuff.
The images portray all that so well.  But if I don't share with you about my friendship with them and their family, then I think you'd be missing out on perhaps the most important part of our work here.

Relationships. Connection. That's the most important part of what we do here. It's not about the material objects we photograph. It's not even about the breathtaking visuals we get to craft. We're truly about people here. People matter most.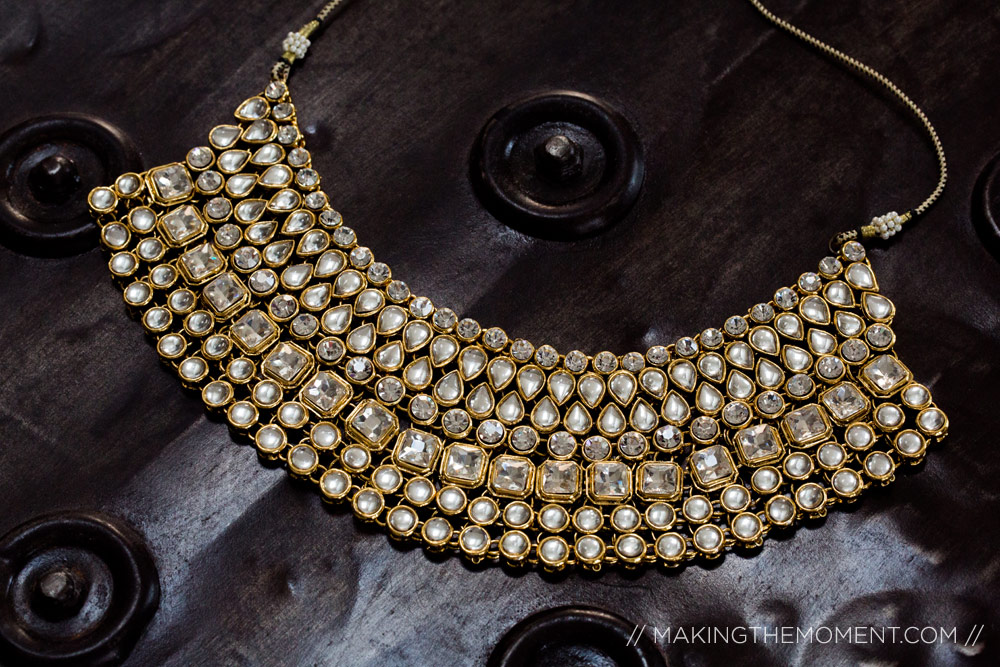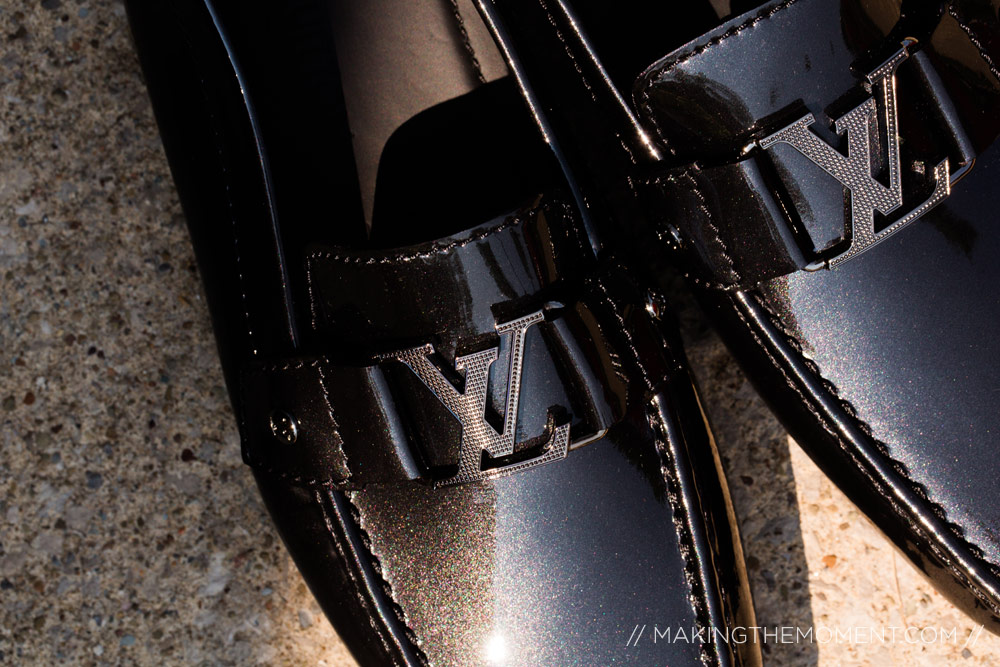 Small tangent.  Short.  Important.  I love shoes.  I have a decent sized collection of Cole Haan's.  I am freaking jealous of Naveen's sweet Louis Vuitton kicks.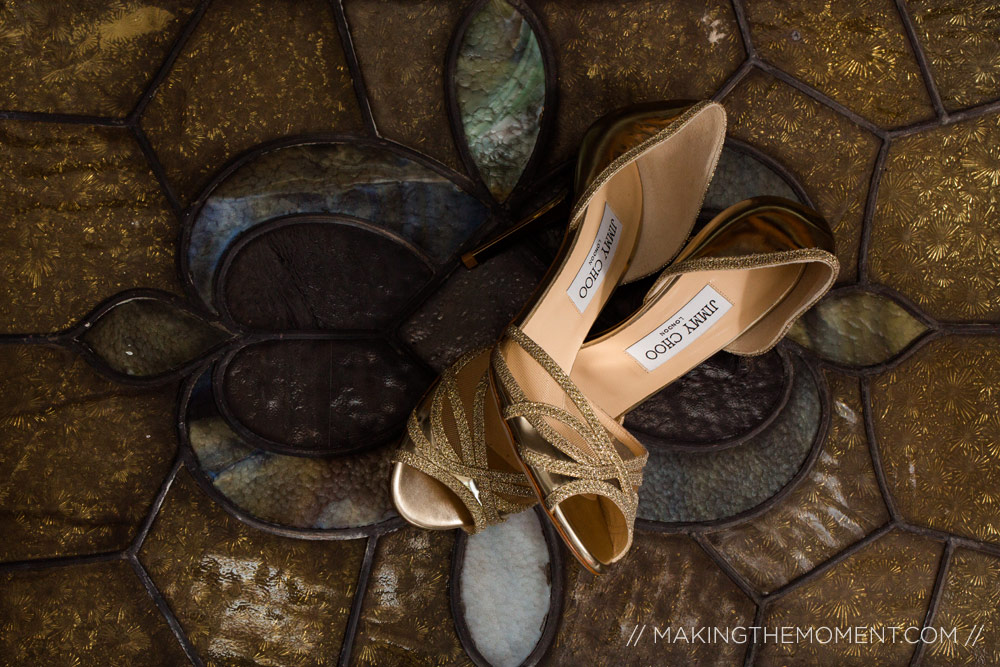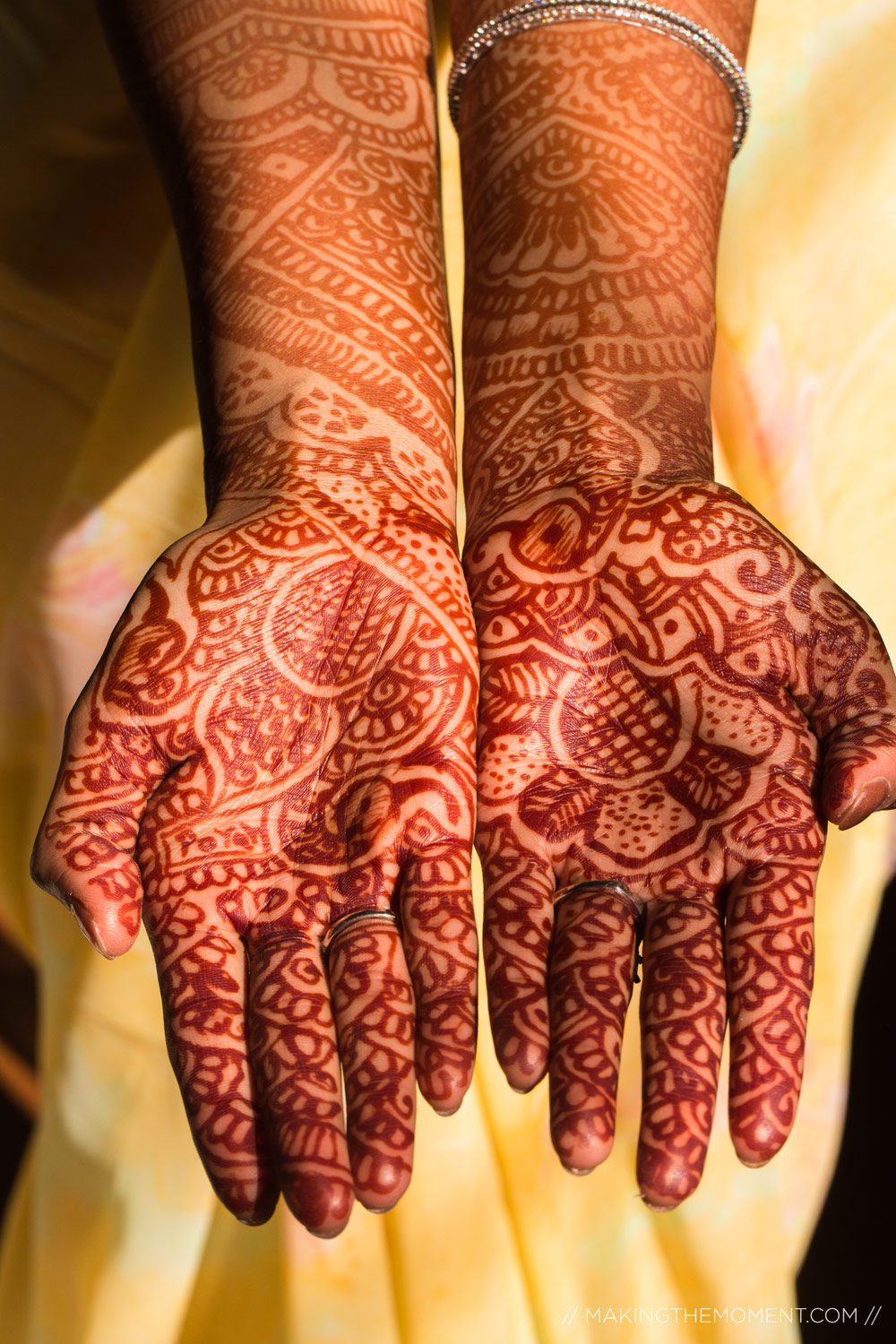 Indian henna artwork.  Seriously.  Why doesn't my culture do this before a wedding?  Could there be any finer way to decorate yourself?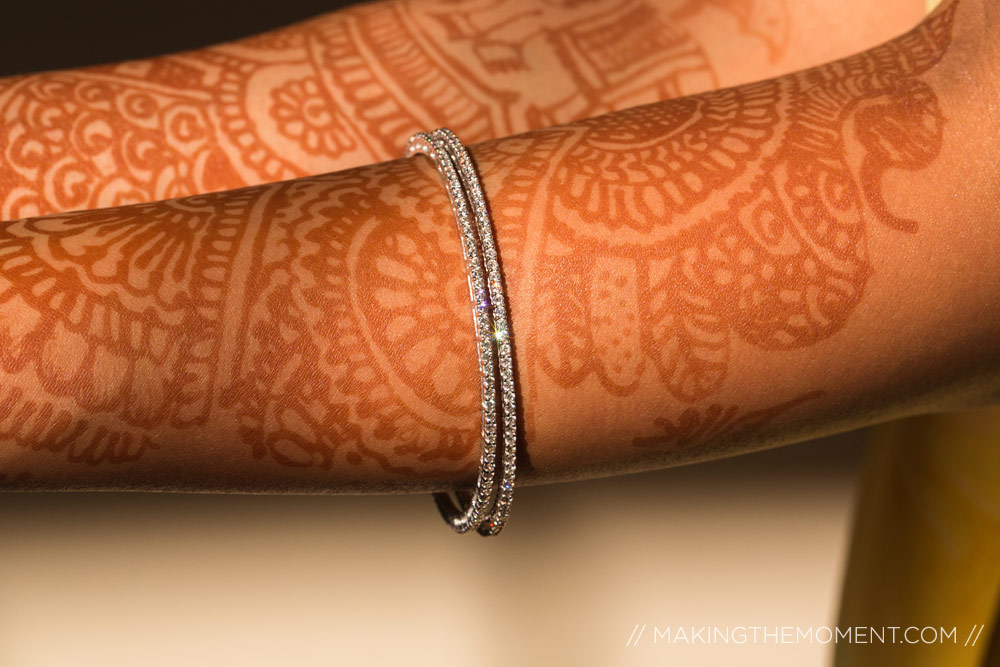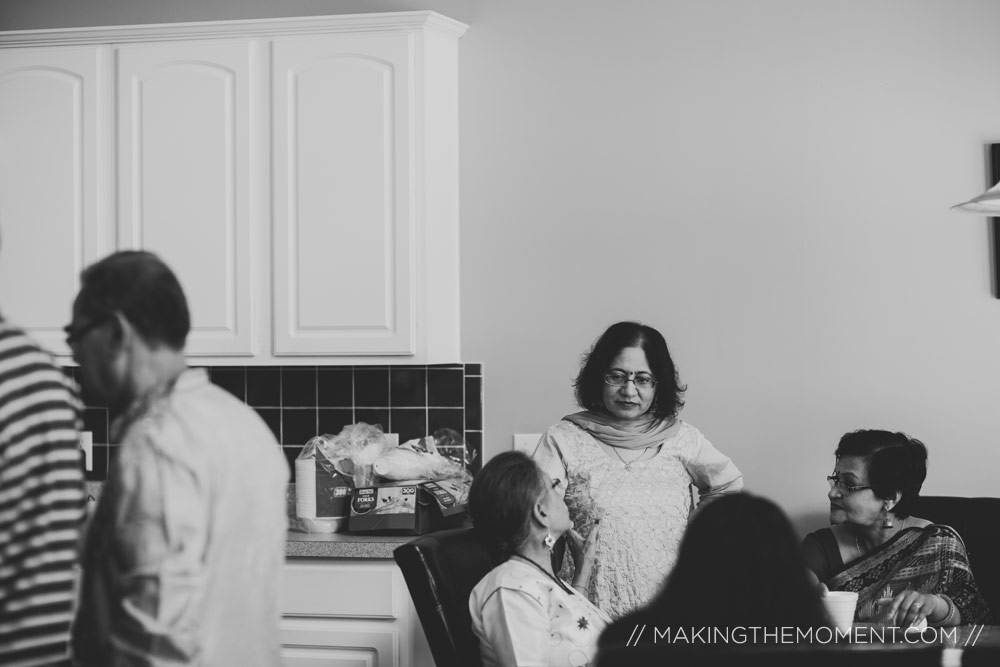 Relationships are huge to me.  We moved a lot as a kid, and so I think the temporal nature of people in our lives has always been a driving factor in the way I capture imagery.  Here in Biman's home (Bitan's father), gathered many of their close friends and family for Bitan's Haldi.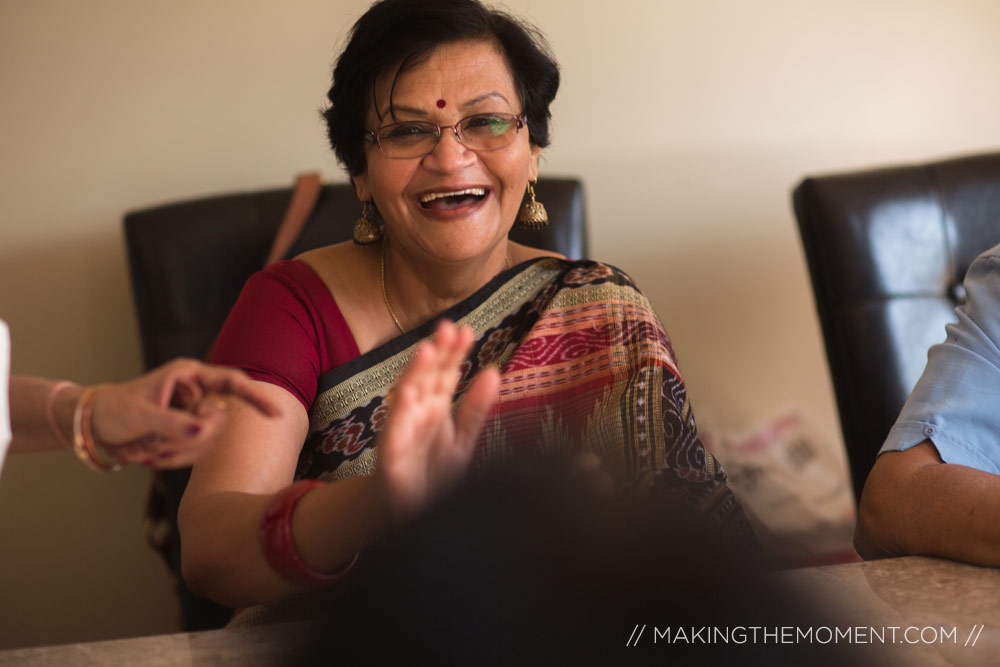 This is one of Bitaan's uncles – I met him that morning.  He flew from India just to be with the family for the weekend.  There is something remarkably powerful about the Indian culture here – they drop everything for each other.

I've photographed many indian weddings over the years, and I'm always impressed with how they are willing to travel and inconvenience their own lives just to be together.  In comparison, I struggle with driving an hour to see my family around the holidays.  LOL.

Meanwhile, Naveen was with his family preparing for the weekend.  I love this guy.  I spent an hour with him alone a few weeks before the wedding getting to know him.  This guy legit loves Bitan.  He also had a baller AIM screen name back in the day.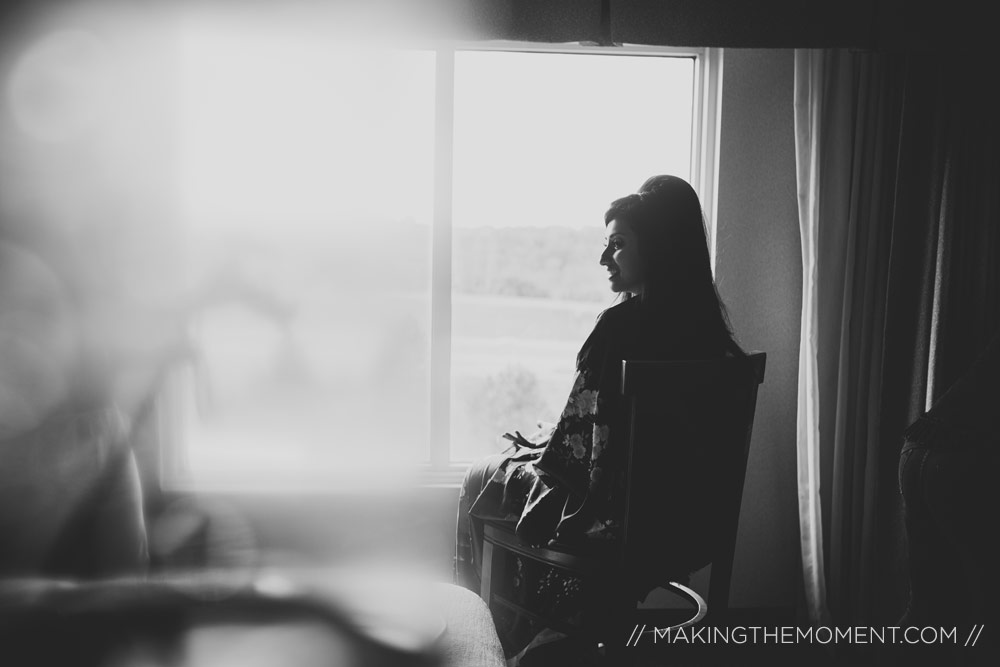 I love this image of Bitan reacting to seeing her make-up.  I have a crafty subtle for the image I say in my head when I see this.  Are you ready? "Oh my Ghosh!".  LOL.  It's a particularly clever pun because of Bitan's maiden name 🙂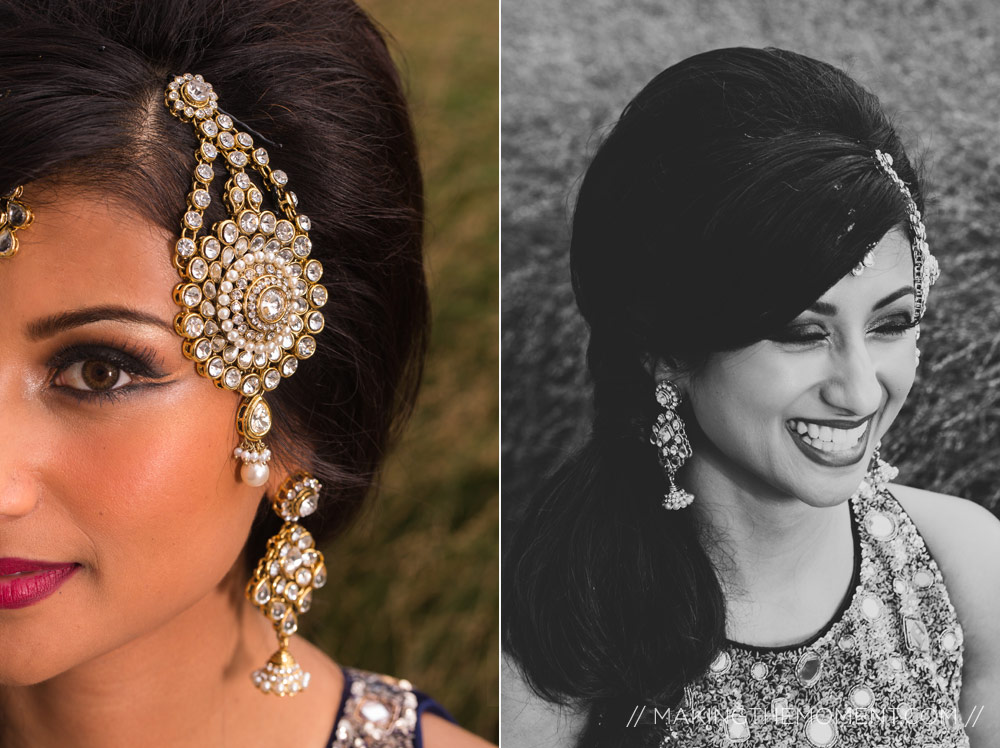 I know. I'm a geek.  Deal with it.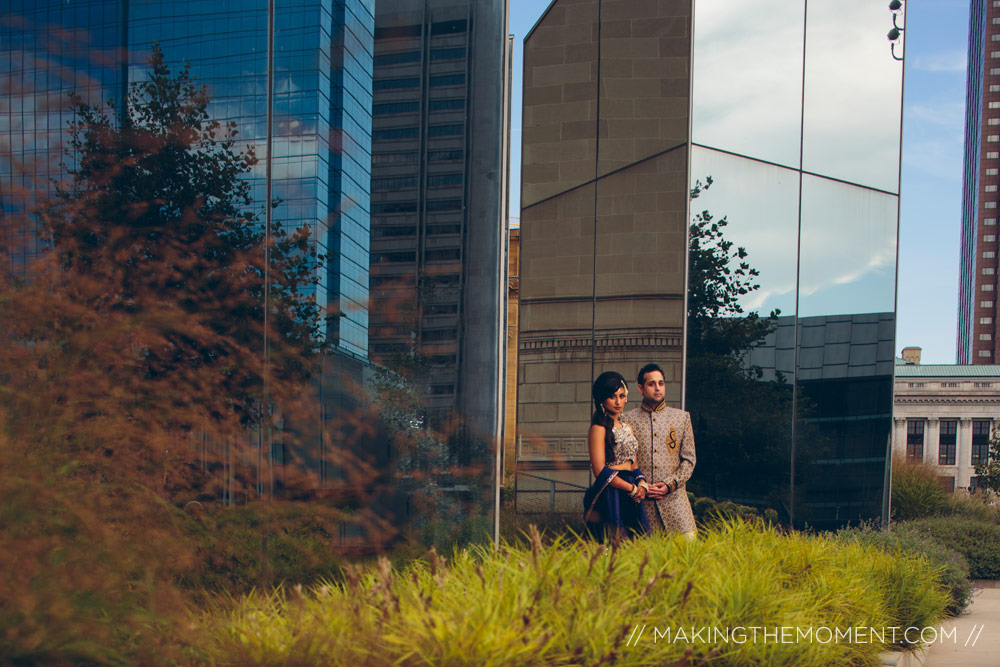 BAPunjabi FTW 🙂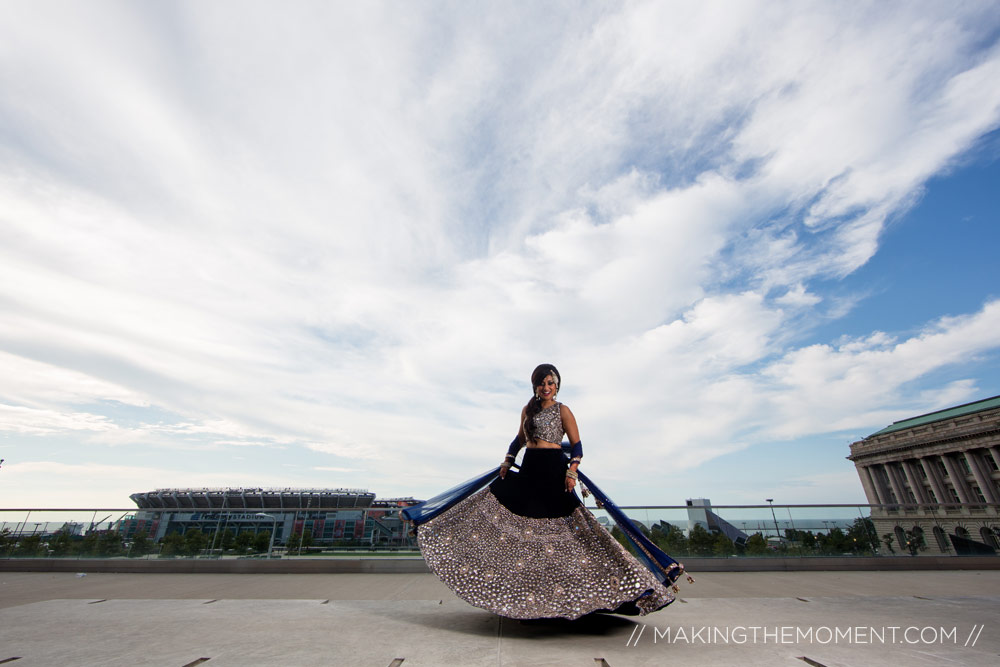 Bitan, thank you for not falling over.  You have mad balance skills.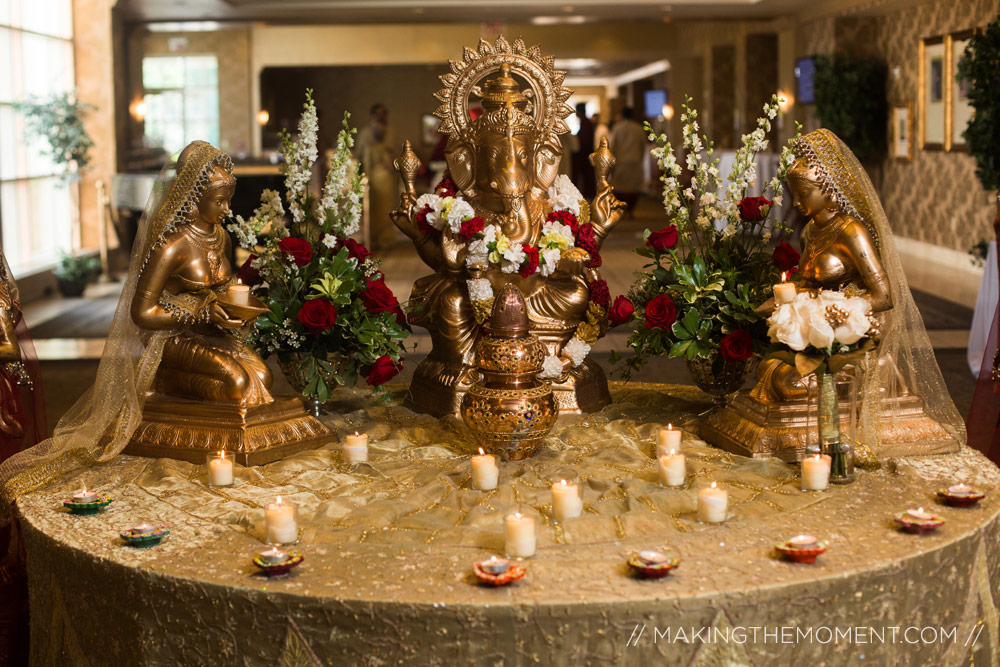 Alina.  You outdid yourself this time.  The mandap at LaCentre was fab.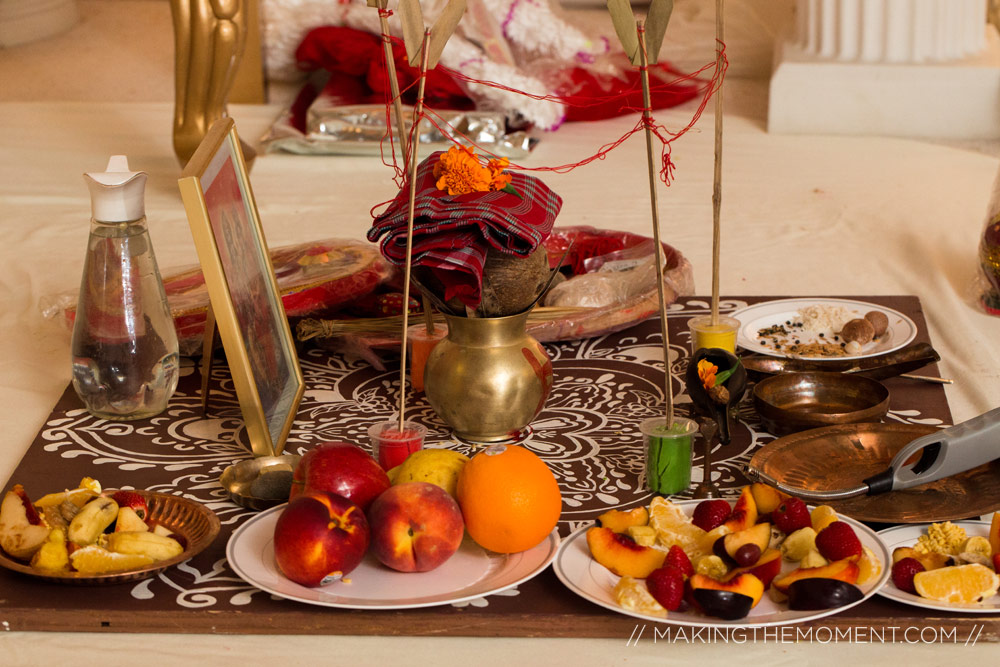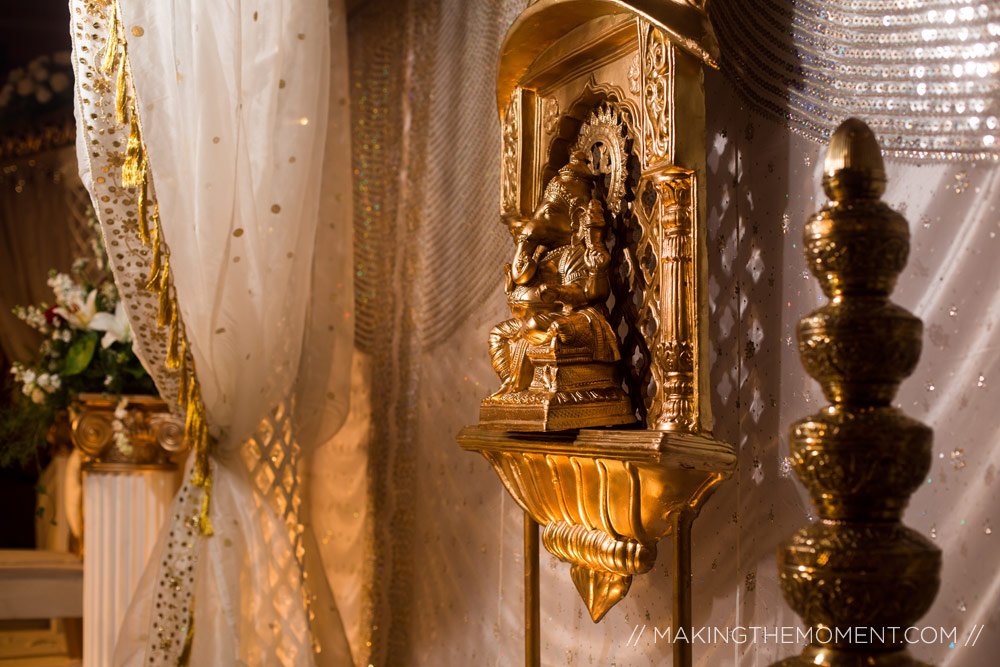 Ok, so back to my thoughts on relationships.  Forgive me, I tangented hard-core for a bit.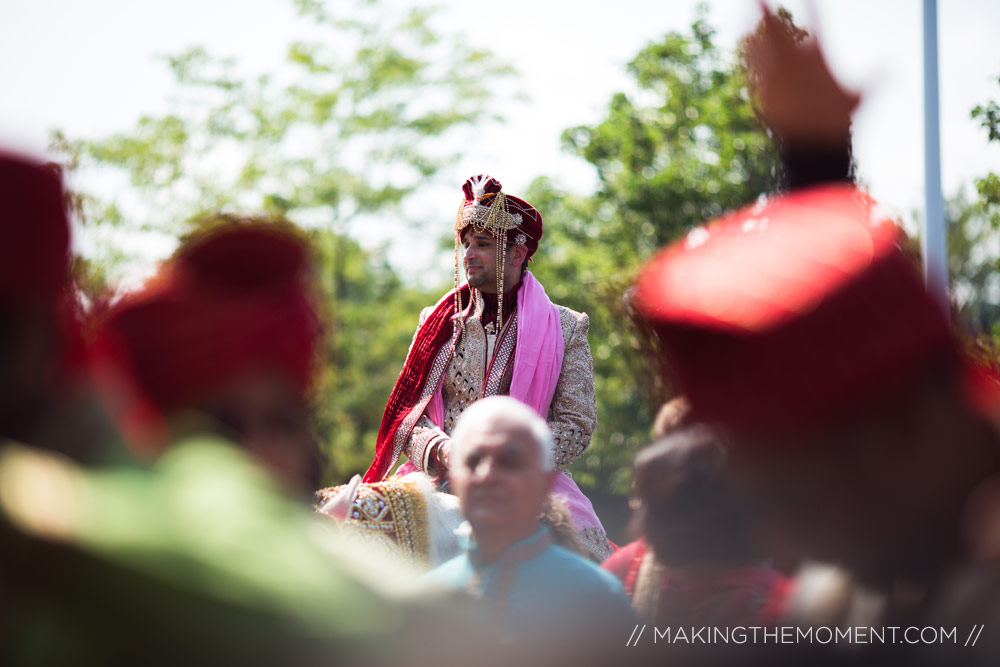 Naveen (above, seen riding on a horse for his barat) wins a three way tie for best engagement sorry I've ever heard.  (ask me about the other two).  What does a man like Naveen do when he wants to honor the love of his life?

He flies her friends and family to Switzerland for a surprise engagement.  LOL.  That's baller. Who does that??  This guy.  This guy does that.  Sorry ladies – he's taken 🙂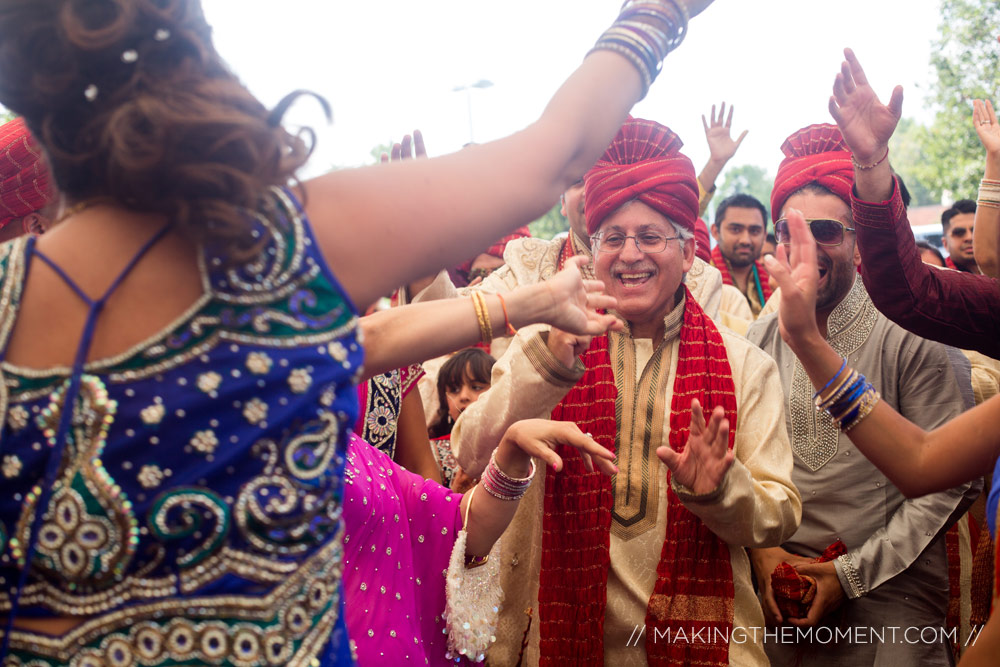 For my western friends who are reading, who have never experienced an indian wedding at LaCentre, this is the barat.  The barat is this gigantic parade of the groom and his friends and family before the wedding.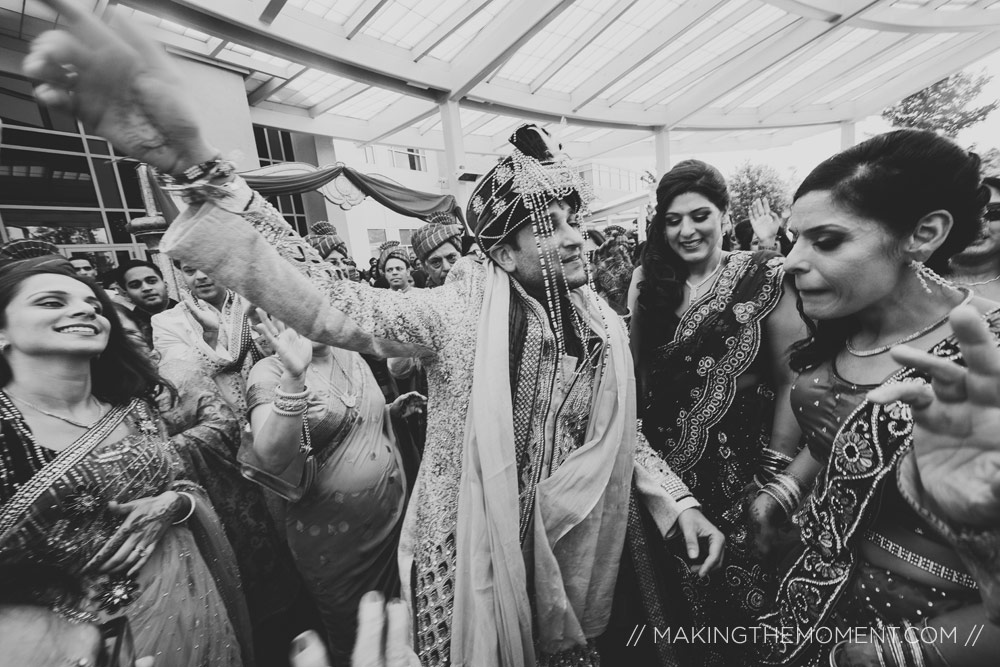 They come into the wedding like "oh hey there.  We're gonna ride a horse, swing a sword, and blast uber-loud beats on a minivan equipped with a gangster sound system"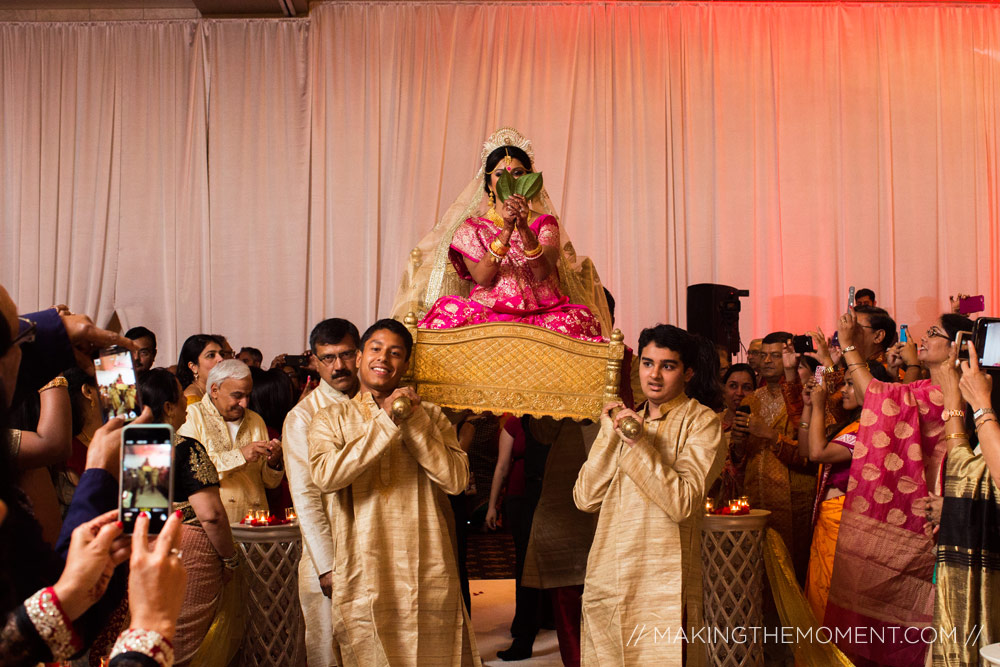 And Bitan?  A triumphant processional for her as well.  Lifted high by men in her family, she hides her beauty from Naveen until she's ready.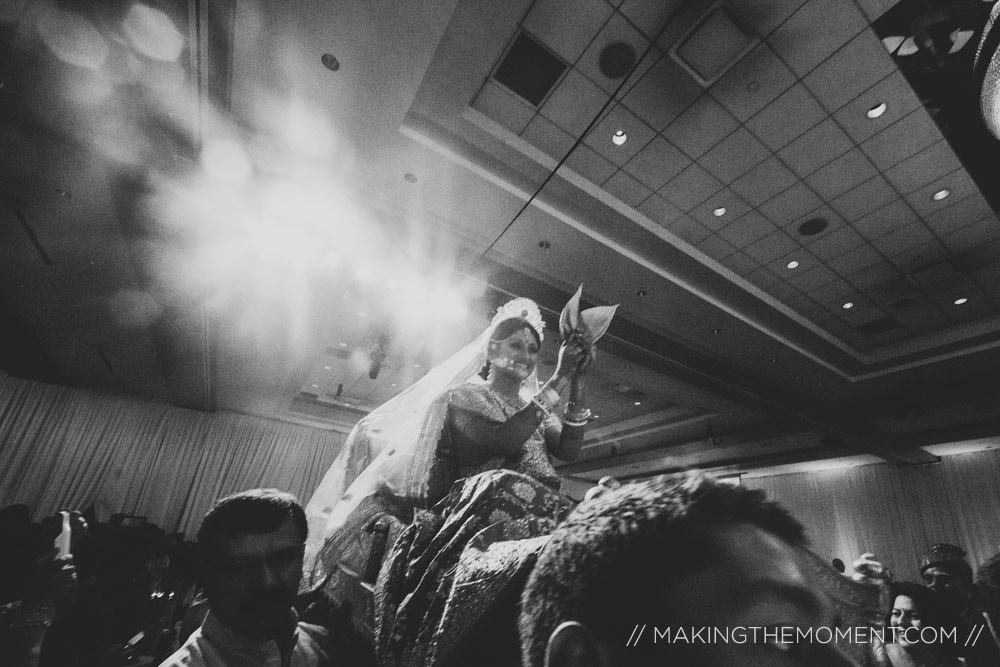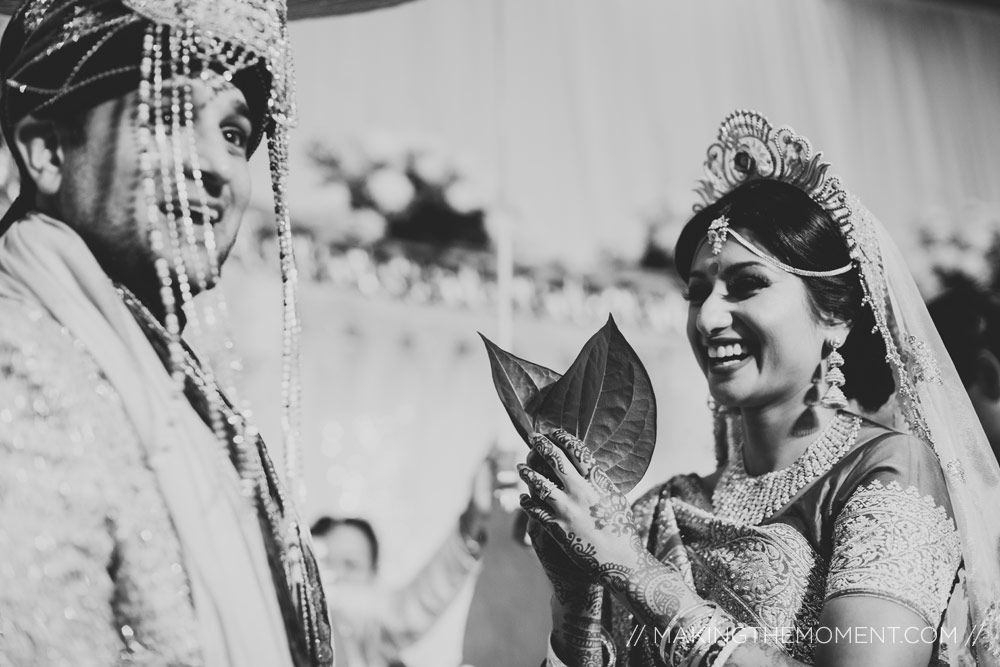 Bitan was (is) so stunning, that even Naveen looked out into the crowd with a look that said "…are you kidding me??? Look at her – she is beauty".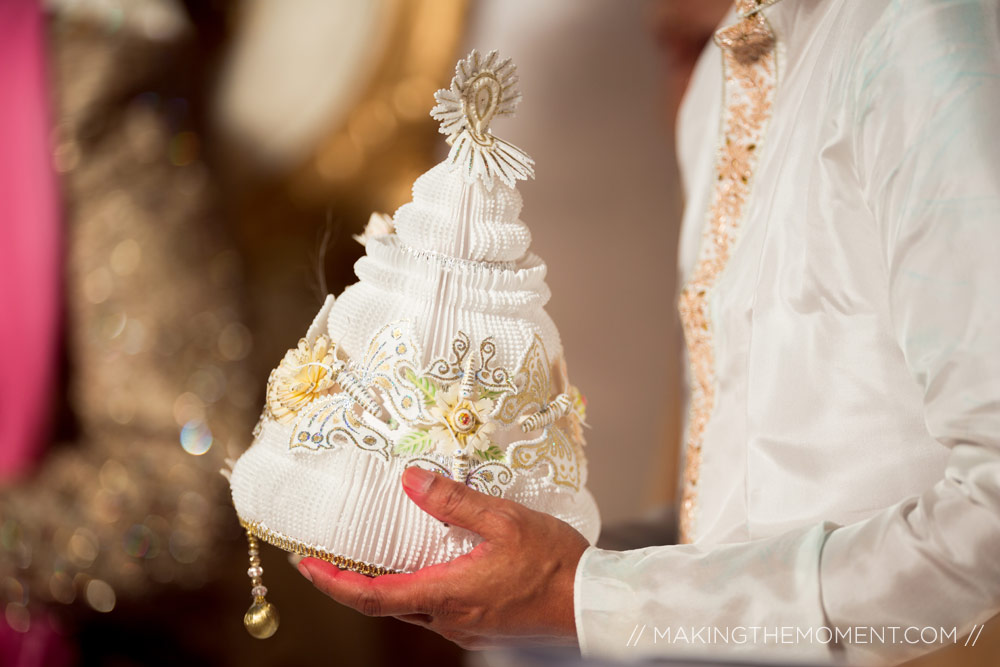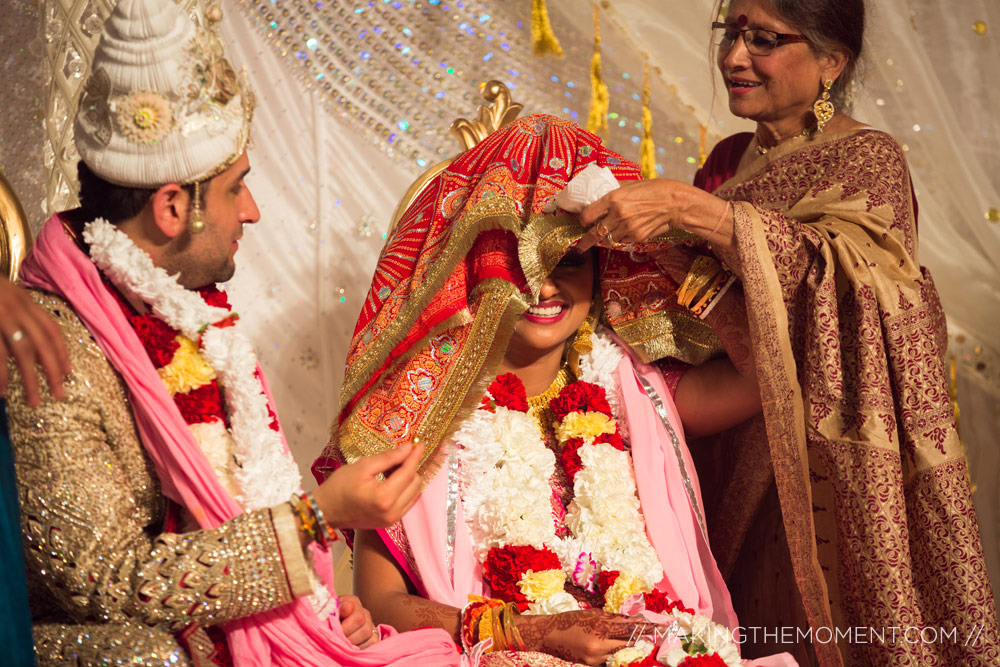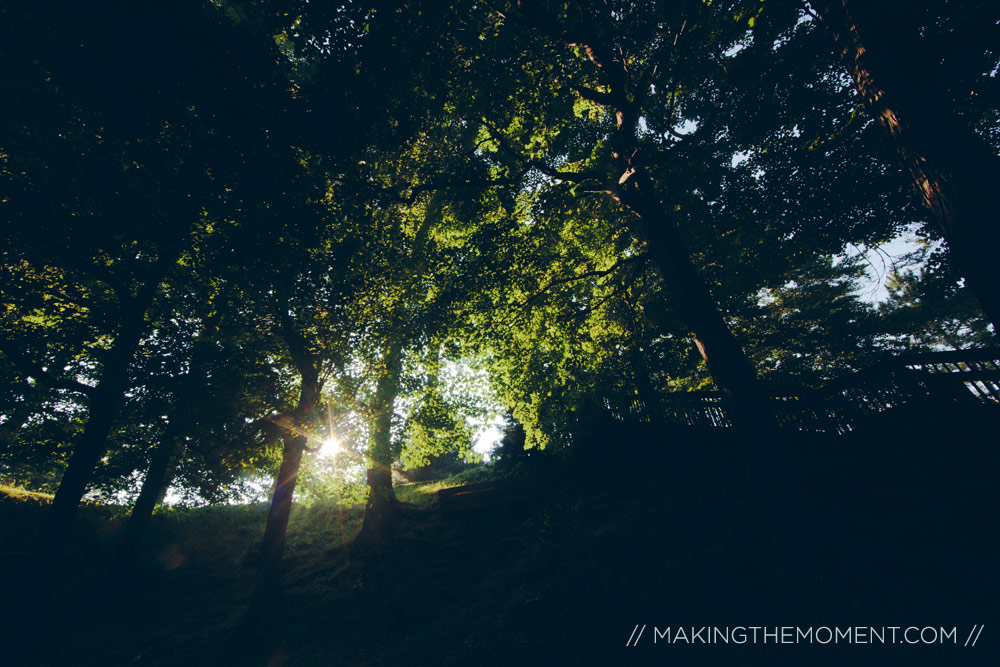 Relationships.  Ahh… that's right.  That's where I started this writing.  Trust me, I didn't forget 🙂  I'm just a tangent by nature.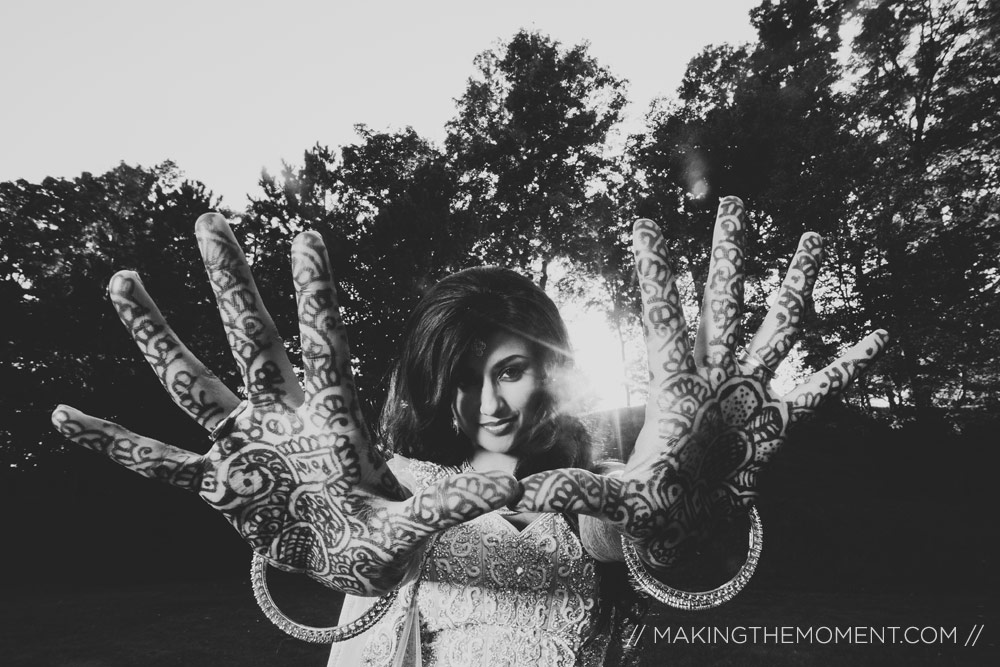 The friendship and trust that I was honored to share with Bitan, Naveen and their families is the most important facet (at least to me) of all of this.    This relationship produced this artwork.  The reason these images carry beauty is because of the foundation of friendship that the artwork were crafted on.

Bitan trusted me.  Trust is one of two foundational elements to our creative process here at Making the Moment.  It just so happens that Bitan is beautiful – but the reason she shines in the images?  Because she trusted me.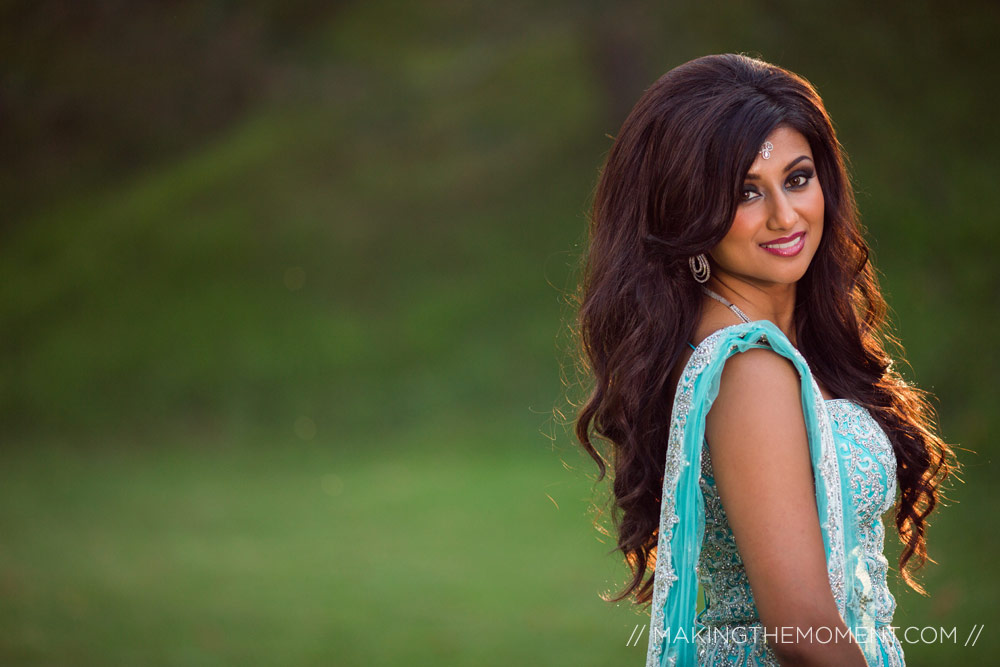 Have I shared?  Bitan and Naveen's Indian wedding reception was at LaCentre in westlake.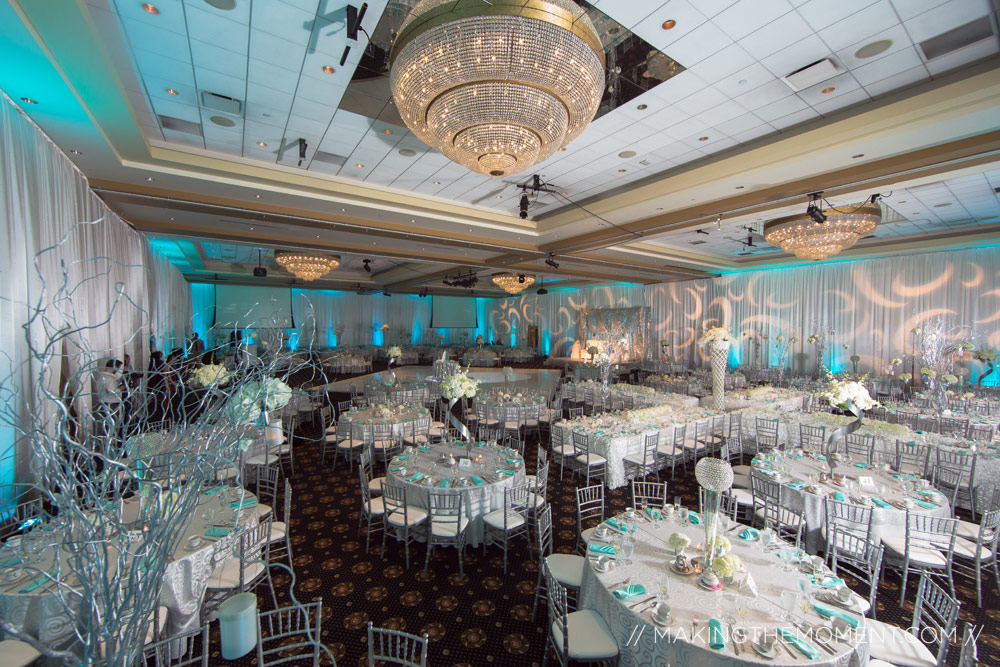 Check out their room decor.  Oh. My. Ghosh.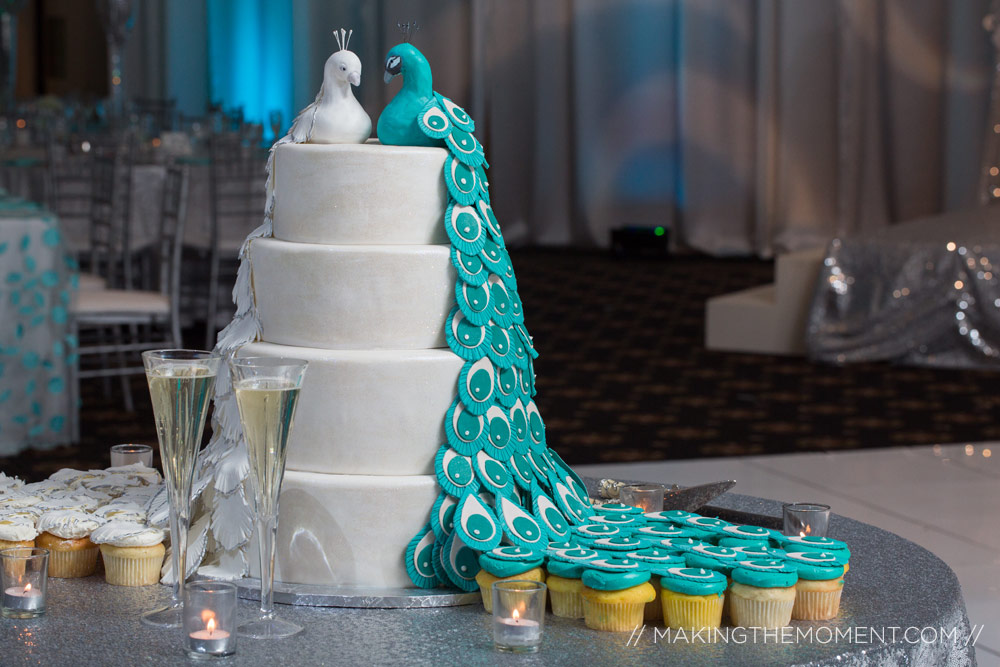 GAAAHHHhhhhh – look at this cake!!  It's peacocks!  I freaking love that.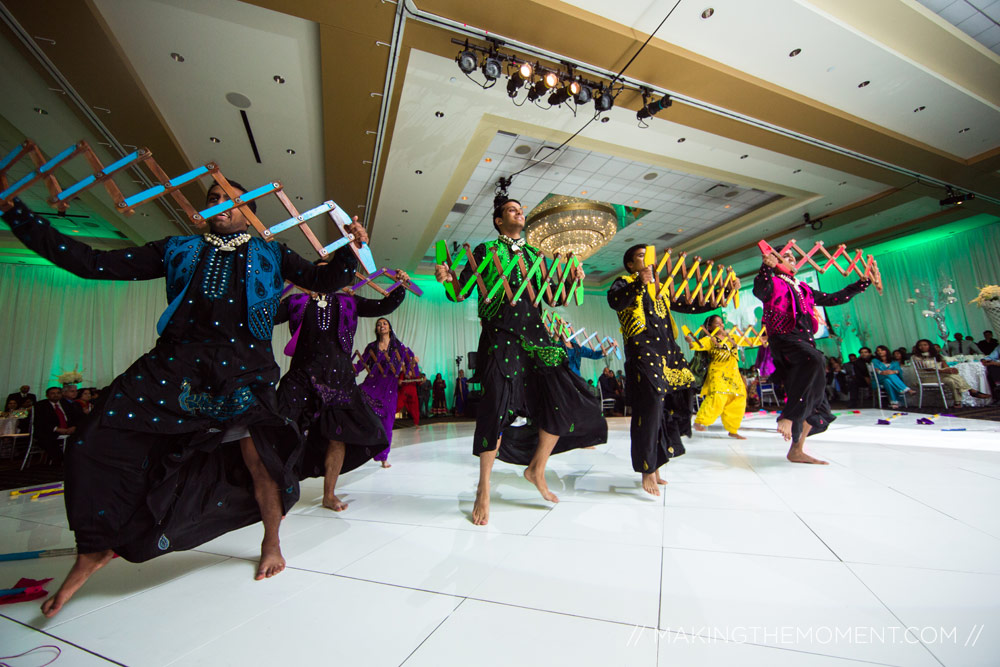 Indian weddings receptions typically carry a fair amount of performance – but Bitan and Naveen's was over the top.  A dance crew from Case brought some serious energy.  I've never seen a choreographed dance performance like this!!

Not only did they have all these cool dance tools and paraphernalia, but they could also jump up in the air in sync.  That might seem elementary, but in reality that's really really tough to do.  

Indian wedding receptions typically have friend / family emcee's as well (another thing I wish western weddings had).

Meehna and Monica are Naveen's sisters – and they remind me a lot of my sisters.  I'm the younger brother of two sisters, and as I watched their relationship throughout the weekend, I saw a lot of similarities and mirrors in the make-up of our relationships.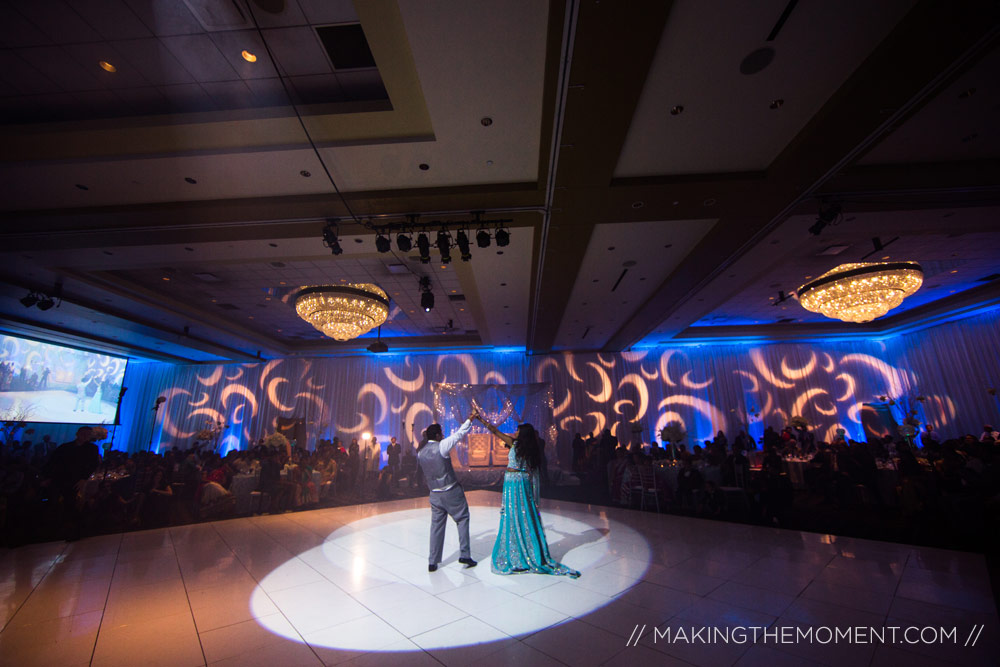 Bitan and Naveen didn't just do a slow awkward prom-like dance together (you know the type).  They broke out into a baller choreographed dance.  Oh. My. Ghosh.  (last time, I promise)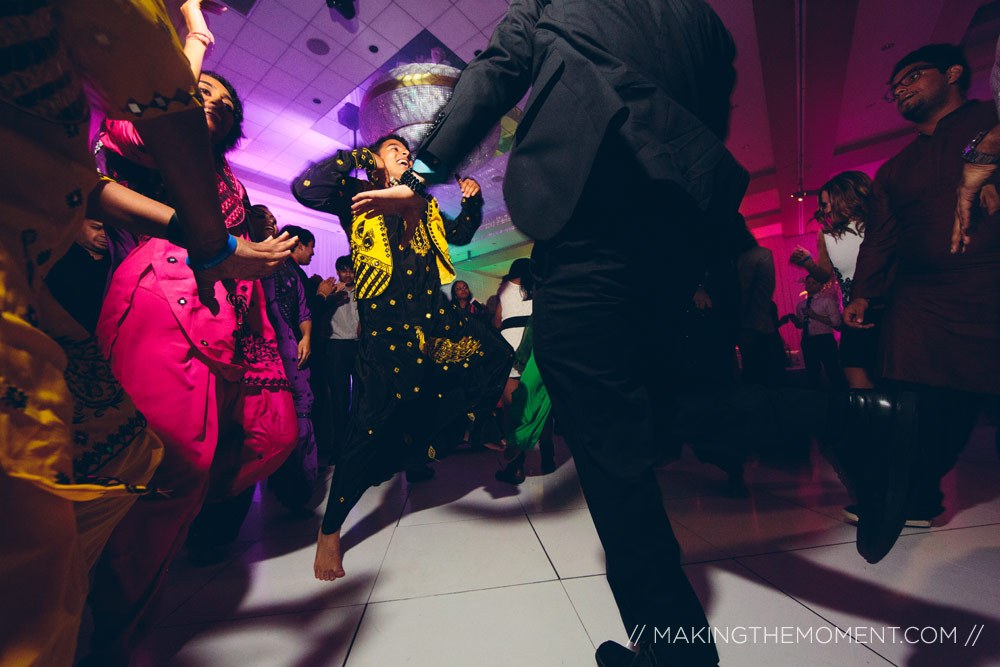 Everyone dances at Indian weddings.  Dance is a HUGE part of indian culture – and I freaking love the packed dance floors that an Indian wedding reception holds.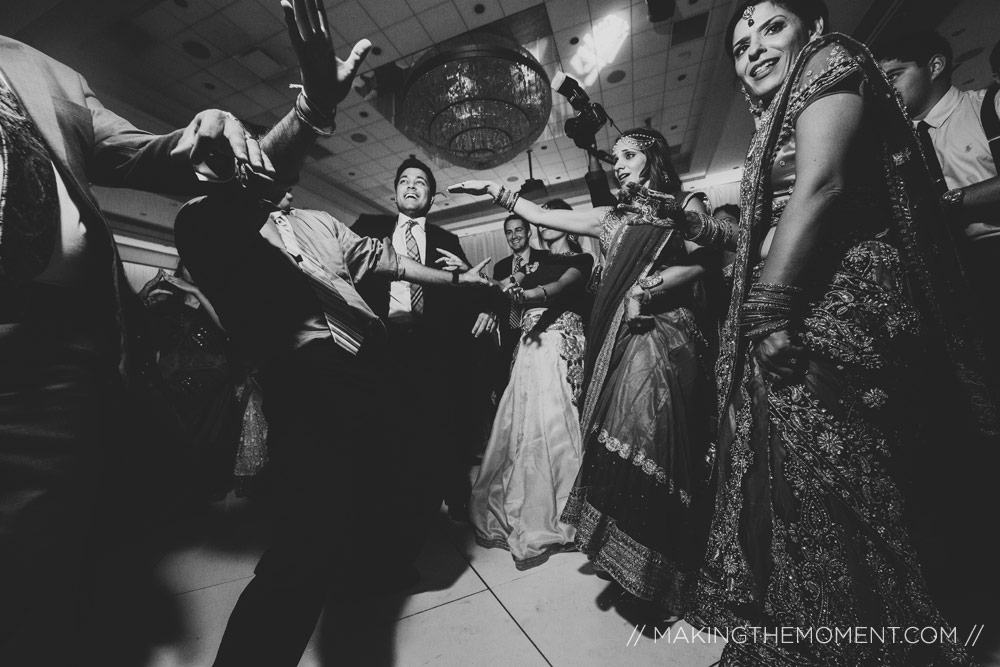 Don't get me wrong, in western weddings, people dance too – but I have NEVER been to an indian wedding that didn't hold a packed dance floor for the entire night.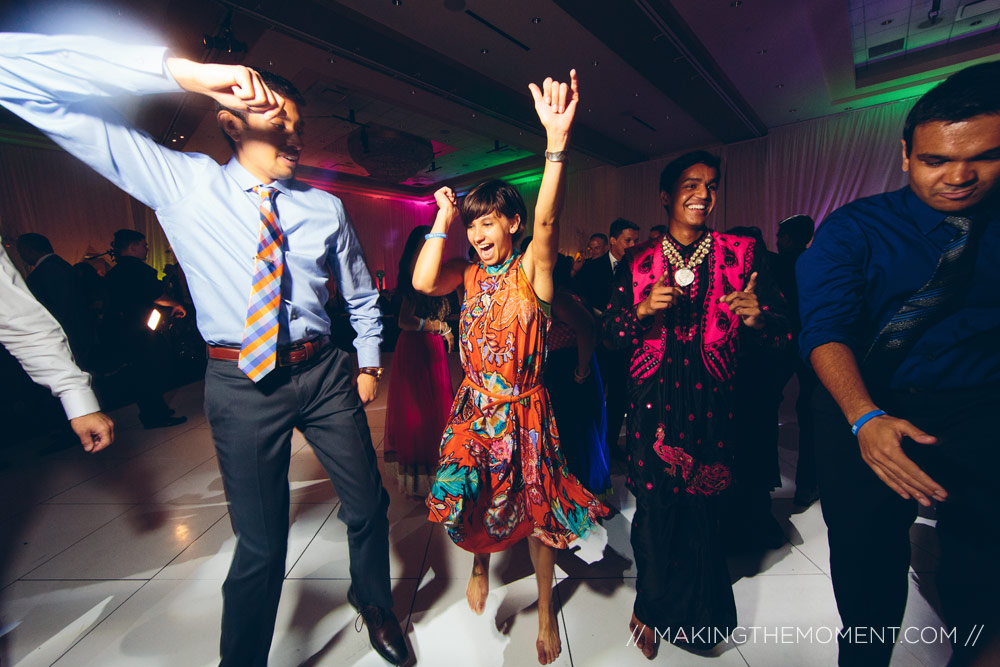 Bitan.  Naveen.  Biman . Manoj. Neelam.  Thank you SO very much for welcoming me so open armed into your family for the weekend.  I truly felt at home – both loved and honored throughout my time serving you all.  I never once felt like I was simply a "wedding vendor".   The care, courtesy and hospitality you showed truly blessed my time with you all.  I'm so thankful I know you all!