High Quality Custom Made Books
To us, they're the final brush stroke on the canvas. Our custom-made Wedding StoryBooks are a sight to see, and fun as heck to flip through and enjoy. These one of a kind, completely custom made books are the perfect pairing for our fun, artsy & modern style of wedding photography.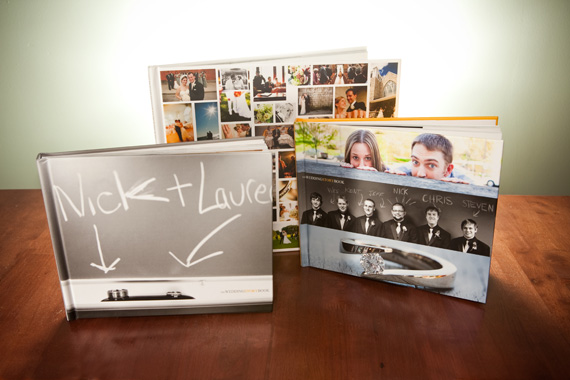 So what are they? Rather than having a clunky photo-album sit on the bookshelf collecting dust, our library bound books are made to be held and enjoyed. Just picking one up invites you to leaf through the silkbound pages, and to take in every photo.

Beautifully Designed
With full edge to edge imagery (full-bleed for you print people), each page is an individual masterpiece. Each page boasts fun layouts, custom page top titling, and (of course) your nifty new wedding photos!
Your StoryBook Will Tell Your Unique Story
Note that each book is a custom-build for us here at Making the Moment Photography. With every wedding day being a unique story to tell, every book has it's own personality. Our talented lay-out artists spend hours ensuring that each individual page is laid out to it's highest potential.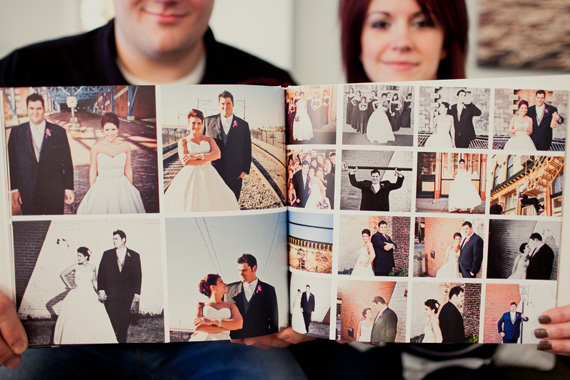 What's more, our Wedding StoryBooks offer a host of customization options, from custom color binding, to unique book and page titling. Offered in two sizes, 13″x11″ and 10″x8″ (parent-sized), and are created with images printed directly on the hard-back binding.

Hundreds of Pages & Hundreds of Images
We don't skimp on the pages either. With each book holding up to 400 images from your wedding day, you'll find that our books are literally novels. Forget the 30-40 page offerings that other photographers produce, our Wedding StoryBooks have a real presence to them, typically ranging from 120-160 pages in size.
You Will Love Yours
Nick & Kristy (awesome couple – check them here) LOVE their StoryBook, and we know you'll ♥ yours too.  Our past clients rave & celebrate theirs, they are amazing pieces of art, and something you both will treasure forever.

Truthfully, to appreciate the quality of these books you really need to pick one up and give it a look-through. If you haven't seen one first hand, please touch base with us to set up an appointment to connect!