And this is why I do my job.
Words can't really describe the love these two share – nor the kindness and friendship that Phil & Katie have extended towards my wife and I.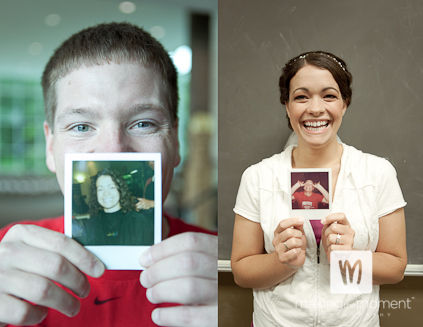 Katie & Phil have become dear friends of ours ever since I first met the two at Caribou Coffee in Avon one day last Fall. And for me – that's one of the things that made working with them remarkable – these two were first clients of Making the Moment – and now they're our friends! What a sweet story it is – and I'm uber grateful to know them!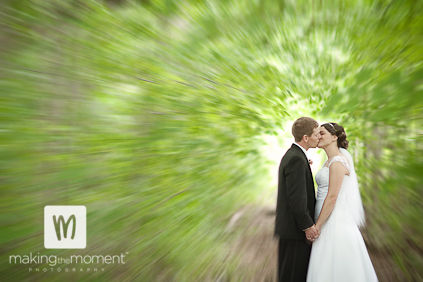 If you haven't followed their story on the blog – make sure you check out a little blurb on our first meeting, and (of course!) our stellar engagement session.
But I digress – this post is about these two getting hitched – onto the story!
Every now and then I get the privilege of attending a couple's rehearsal and dinner – and I was lucky enough to be at Phil & Katie's. Rehearsal dinners are fun, not only for the rehearsal photos, but it's just a nice chance for me to warm up to the bridal party – makes the actual day a lot more fun!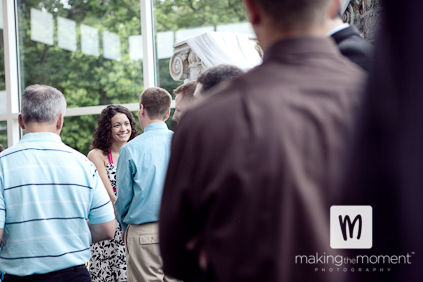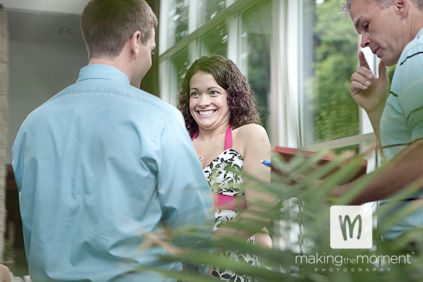 The bridal party? Easily on my top ten favorite lists of bridal parties of all time. They rock – and I'm relatively sure I'm now facebook friends with all of them. Check out the girls showing off their "non-trucker" like posing and their stylin' shoes;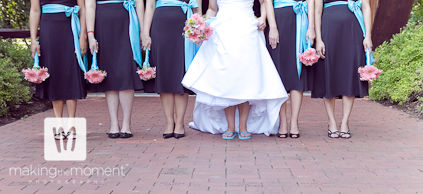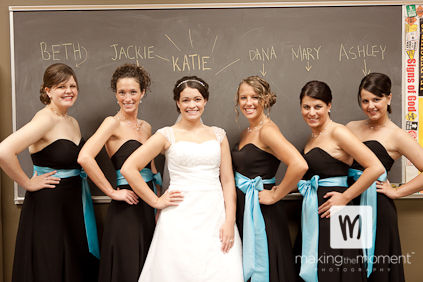 The men had a prayer time in the morning prior to the wedding – gotta check this out – these were some highly emotional and caring moments for these friends.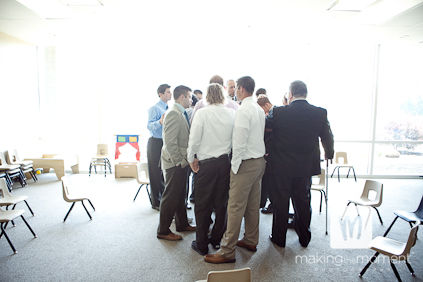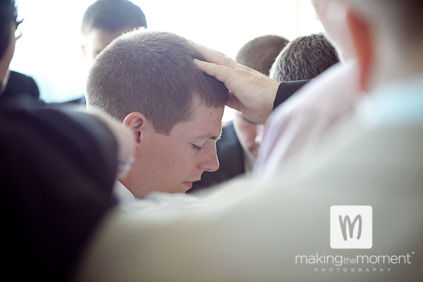 Where'd they get married? River Church in Olmsted Falls, Ohio. Talk about a solid place to shoot – with a full glass open room over-looking their gorgeous forested grounds, I can't tell you how awesome the ceremony set came out.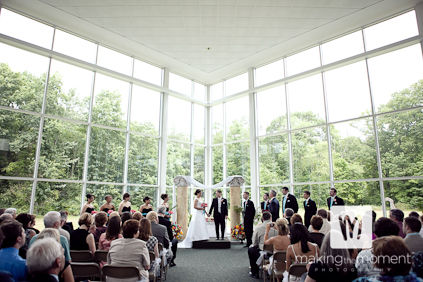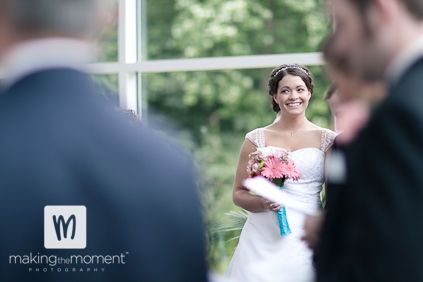 Of course, their creative session was nothing but awesome. We spent some times on the grounds of River Church pulling some fun shots out, then went over to the covered bridge at Olmsted Falls for round two. I'm stoked with how many fun & creative photographs these two helped me to create!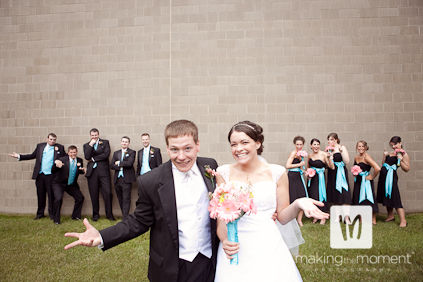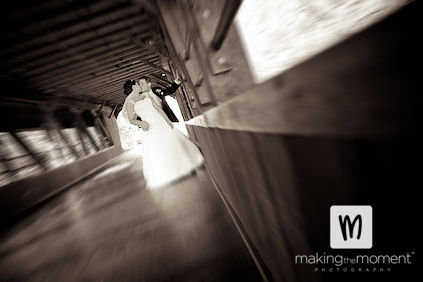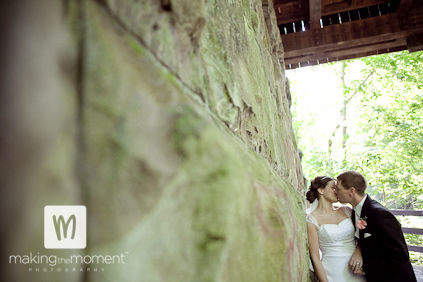 If I could take a moment and point out their ring shots here – I think you'll appreciate the backstory on these. The first shot is Katie's engagement ring, set over Phil's diagram (yup – that detailed of a man) of what he wanted her engagement ring to look like when he went engagement ring shopping.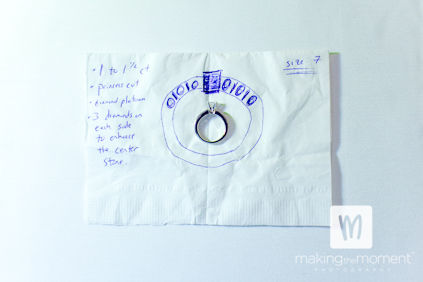 Now for their set together. I can't quite do the story justice – so I'll leave it to them to fill in the details for you. Long story short – part of Phil & Katie's story involves how Phil gave Katie a gigantic Reese's cup before their first date – sort of a bribe if you ask me – but it worked none-the-less.

I tracked down some Reese's cups from their reception – and hooked up this fun ring shot.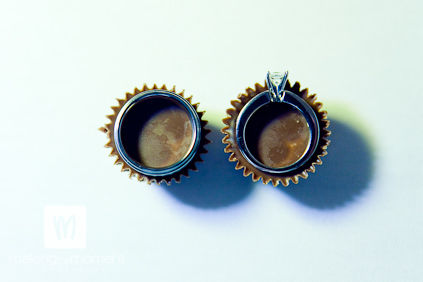 Their wedding kicked butt – and I had an absolute blast getting to know their bridal party and their family. Their day was sweet; full of tender moments, a monsoon-like rainstorm, and a rockin' reception. I had an absolute blast serving my friends – and I can't wait to deliver the whole set to them. Best yet? These two have a Wedding StoryBook comin' their way. I'm convinced it will rock their socks off!
Congrats Katie and Phil – much love my friends!!
With a ton of awesome shots heading their way – I could blog on and on for hours about how sweet their day was. Besides the above, I've included below a handful of my absolute favs from throughout the day. I hope you enjoy!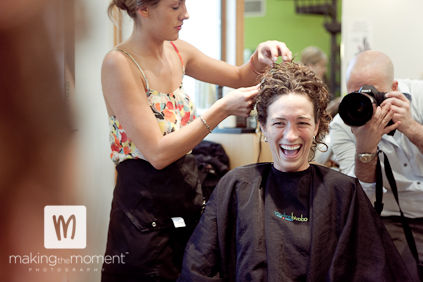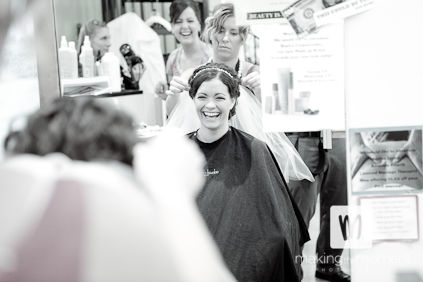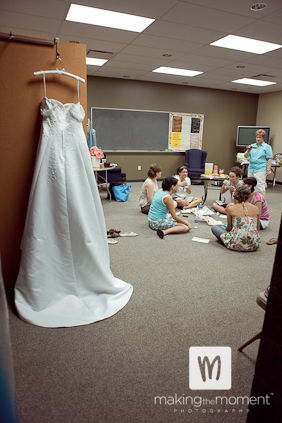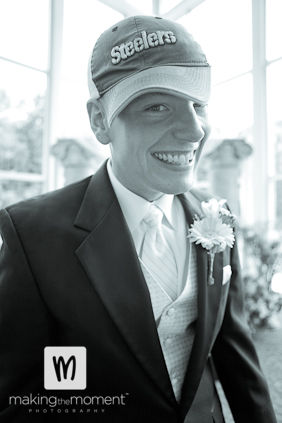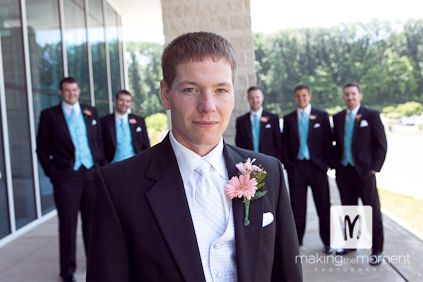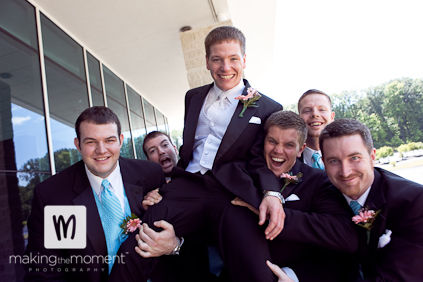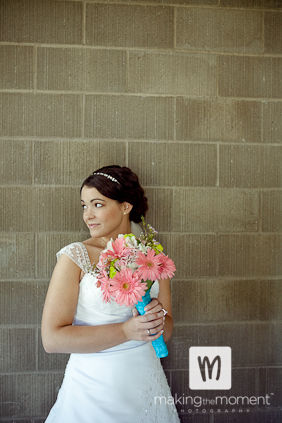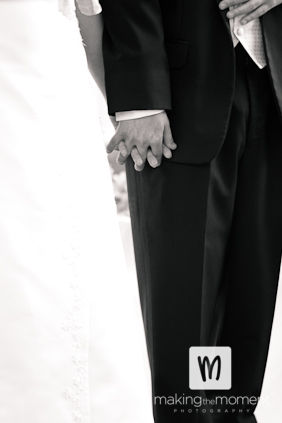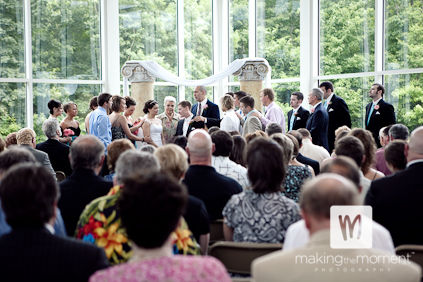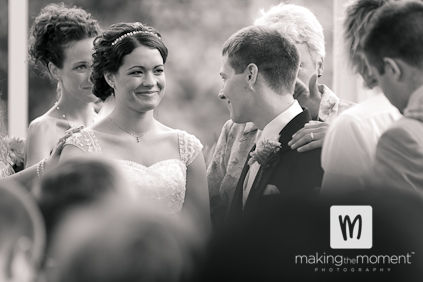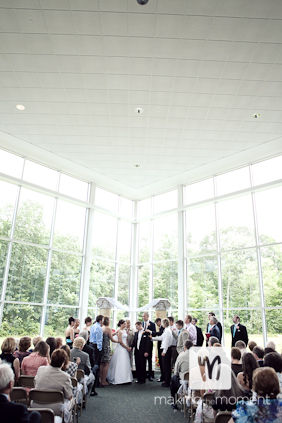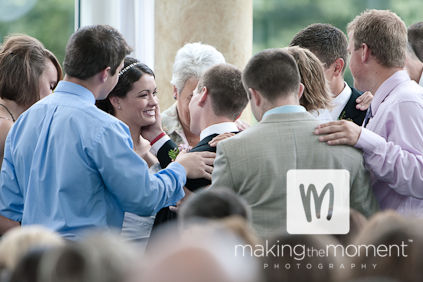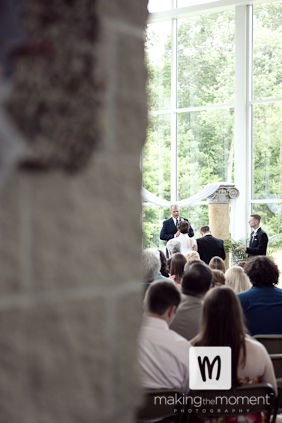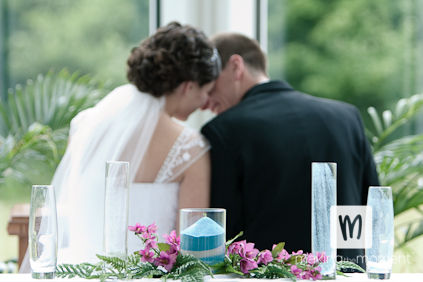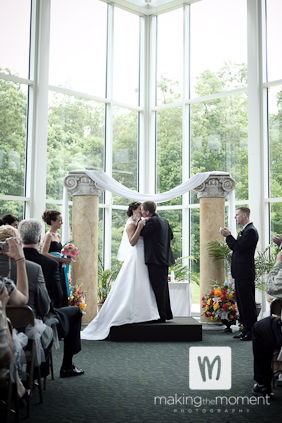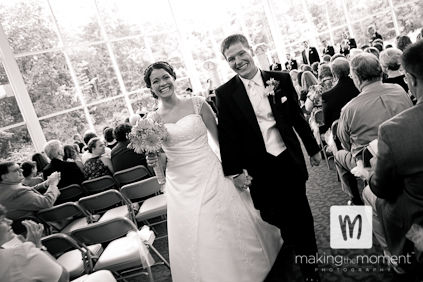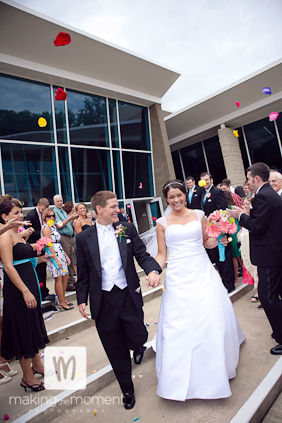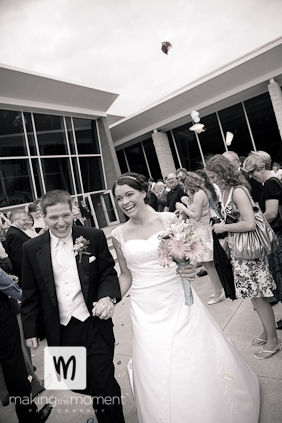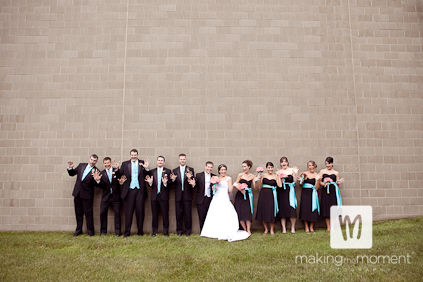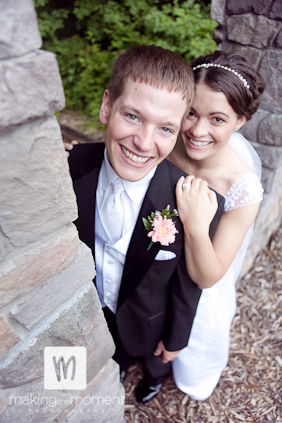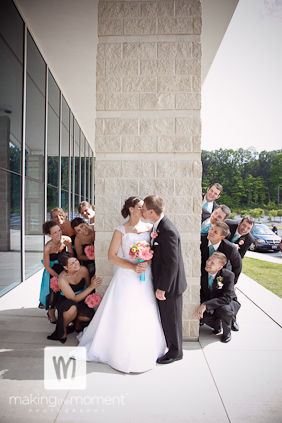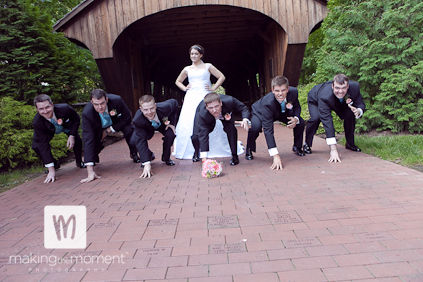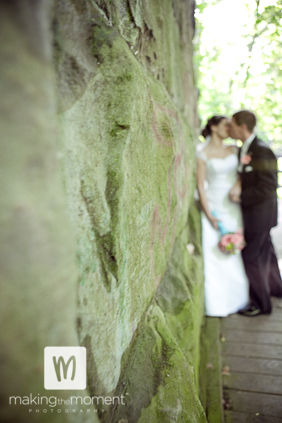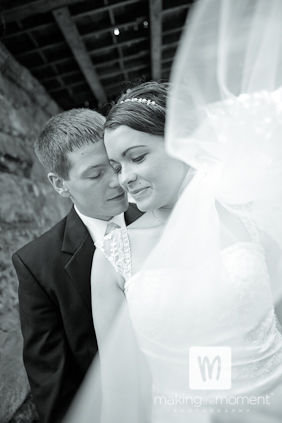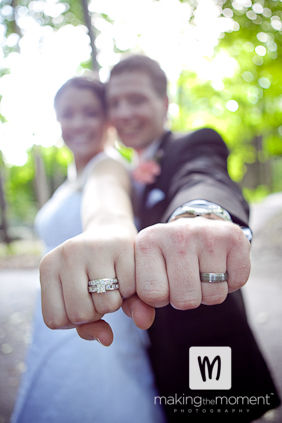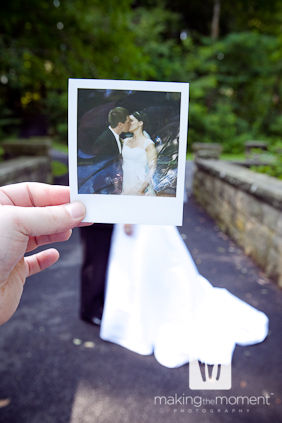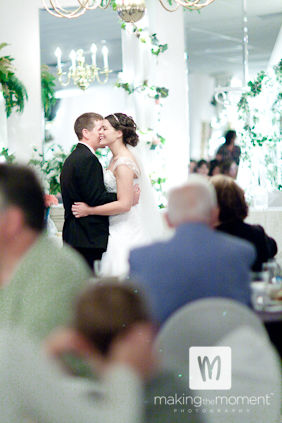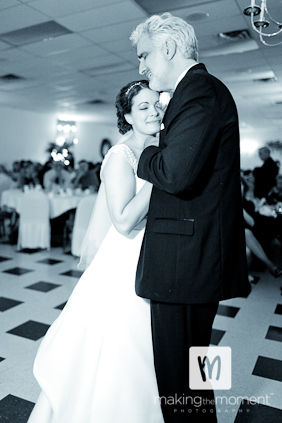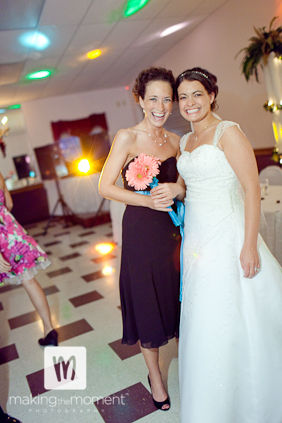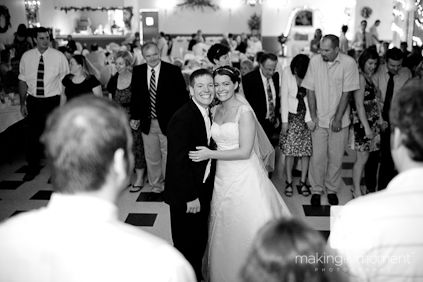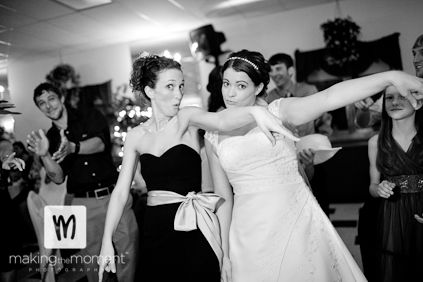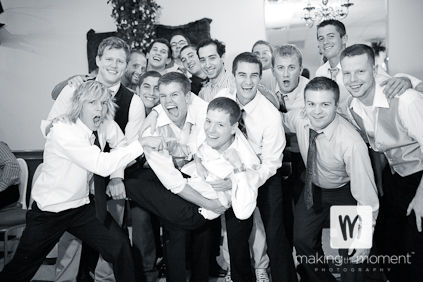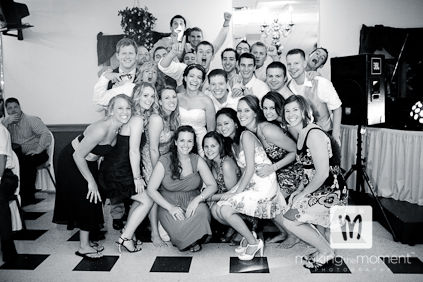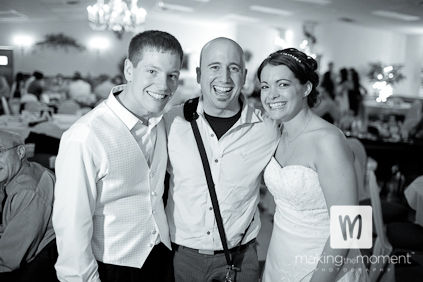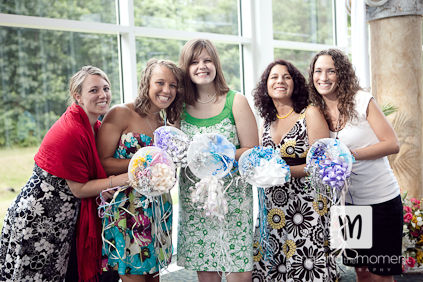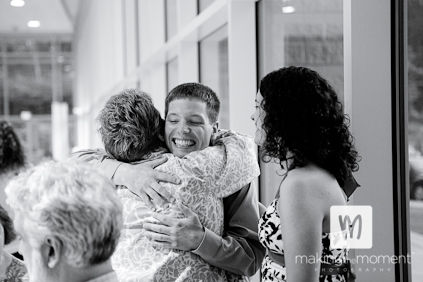 Posted In photos, Wedding