It's wedding photography season in Cleveland – and with all the beautiful weather, comes the perfect time for us to photograph some really fun & creative engagement sessions! That being said – check out a few of my personal favorites from Lisa & Joel's Rocky River engagement session!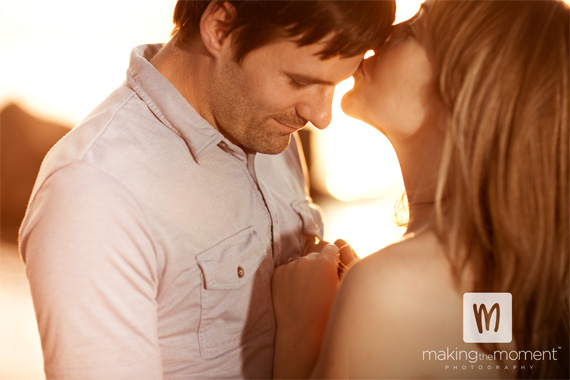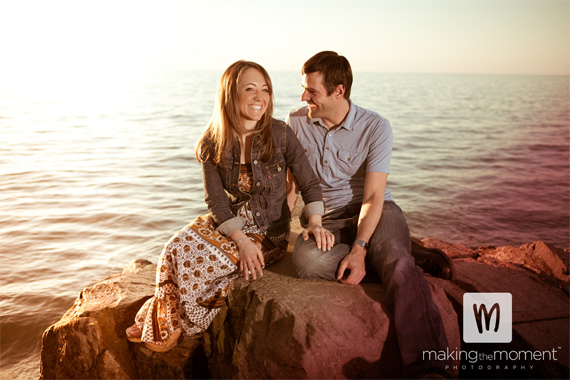 A sweet couple to the core (with one of the CUTEST dogs ever), I spent a romantic and fun-filled evening exploring some of my favorite locations for creative photography. Benjamin get's the great honor of being their Cleveland Wedding Photographer this coming June, and I can't tell you how excited we are around here for their big day. Reason being? These two are a kickin' couple, loving, easy-going and brilliantly photo-genic.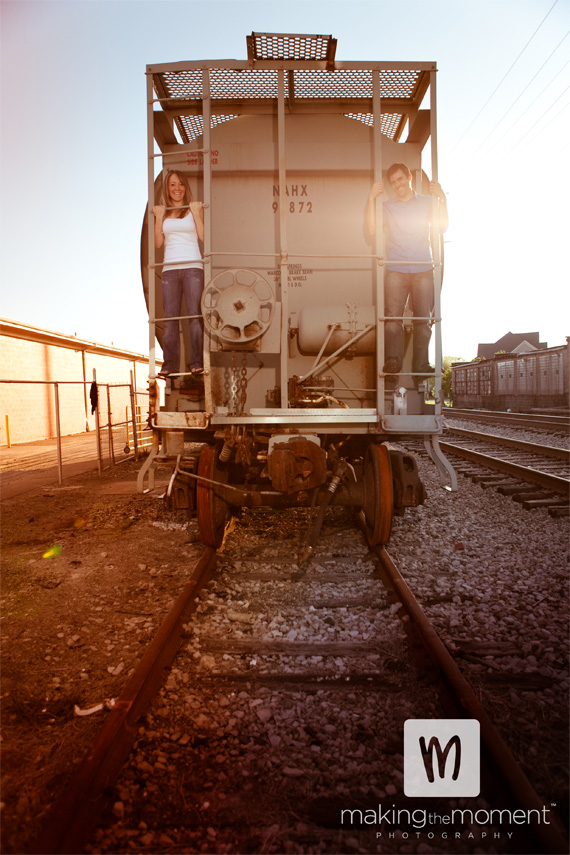 Engagement sessions are my favorite wedding photography related things to do, and this session should show you why. I simply love elegant and spontaneous image creation – and that always happens when you have a couple truly in love with eachother. I love sessions like this so much – because I truly got to know Lisa & Joel so much better. As highly relational photographers, getting to know our couples is crucial to creating the type of imagery we're known for, and engagement sessions are a perfect time for fun bantering and laughter.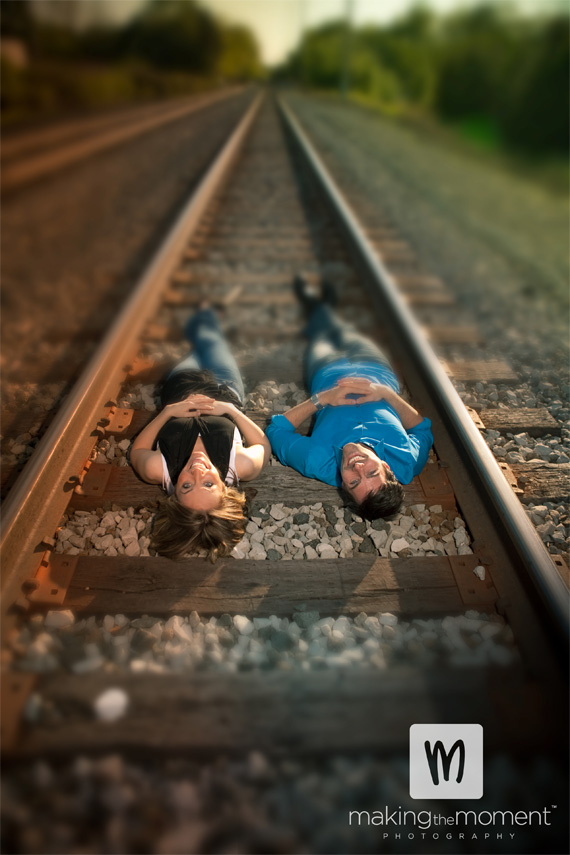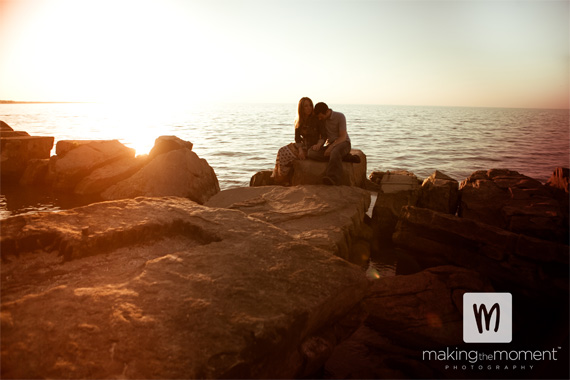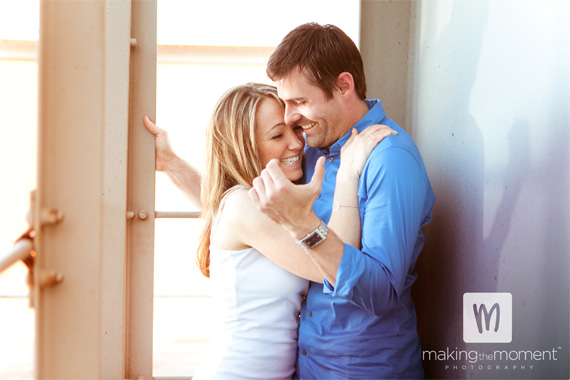 I'm a huge fan of the colors you're seeing in this batch of imagery, and a lot of it is due to strategic session timing. I always encourage couples to photograph their sessions in the evenings, any pro photographer will tell you the same – the light that is cast about an hour around sunset is the most magical light you'll ever see. The color cast is something other-worldy, and the long shadows give me the ability to make some wonderful lighting effects happen that I can't other wise do.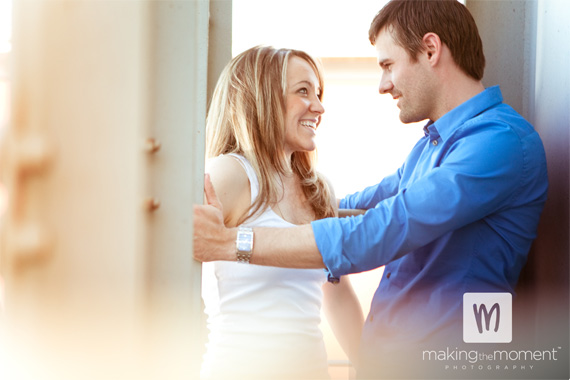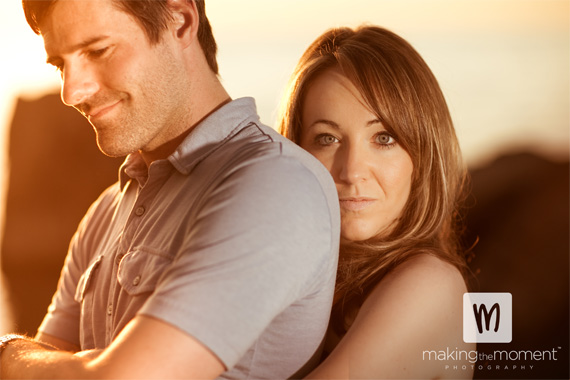 Lately I've been experimenting more and more with creative post production color techniques, and Lisa & Joel's images benefit highly from it. This "vintage" type of effect is something I've been loving lately, and has certainly been finding it's way into more and more of our work around here. I absolutely love breaking the "traditional" rules and bounds of color theory (although loved my color theory courses in school!), and really have enjoyed stretching color across an image to see what I can create. It's 100% art, and I'm so thankful and excited about the imagery that comes from it.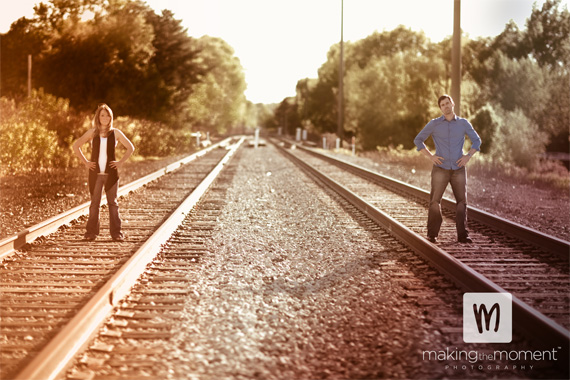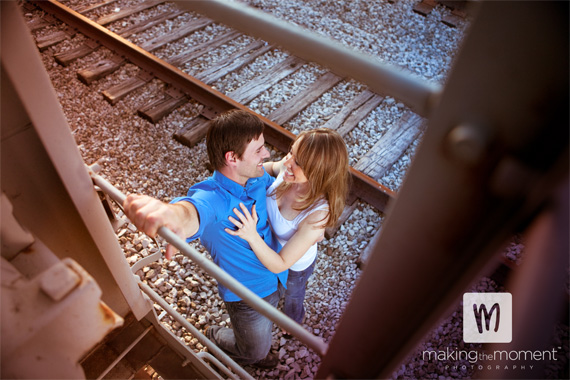 Lisa & Joel – enjoy your fantastic images – you'll love them for life. I'm excited to see what Benjamin creates for you on your big day. You two are sweet & kind – thank you so much for the honor of serving you!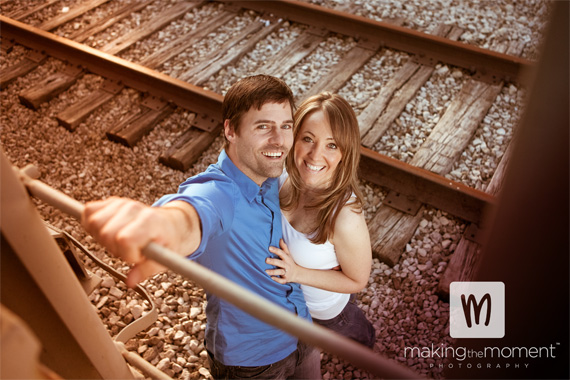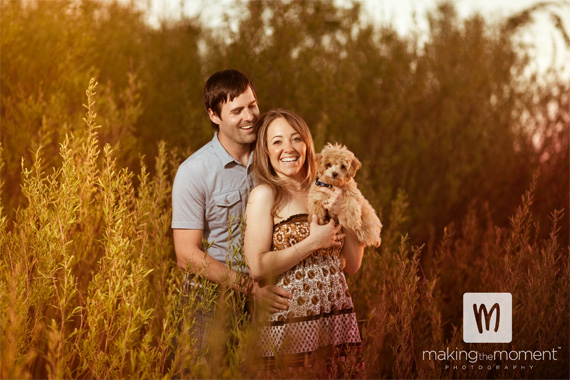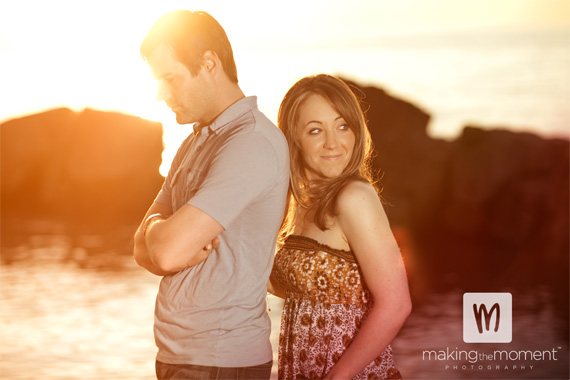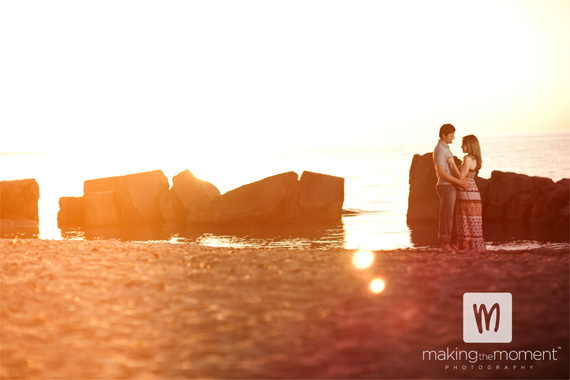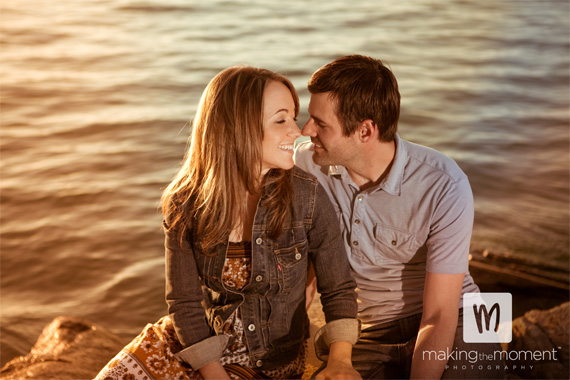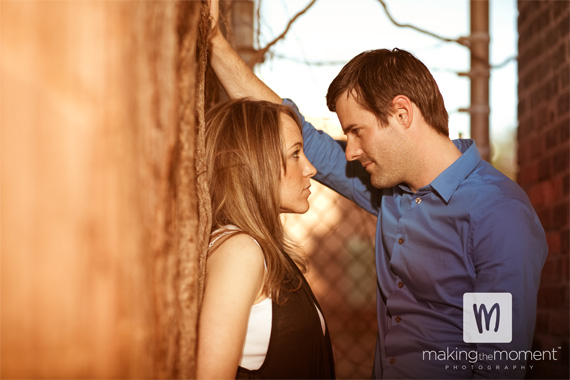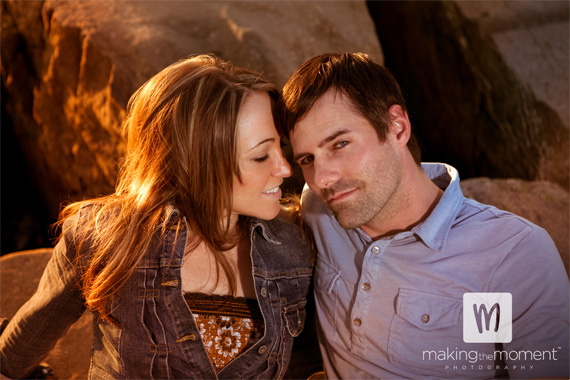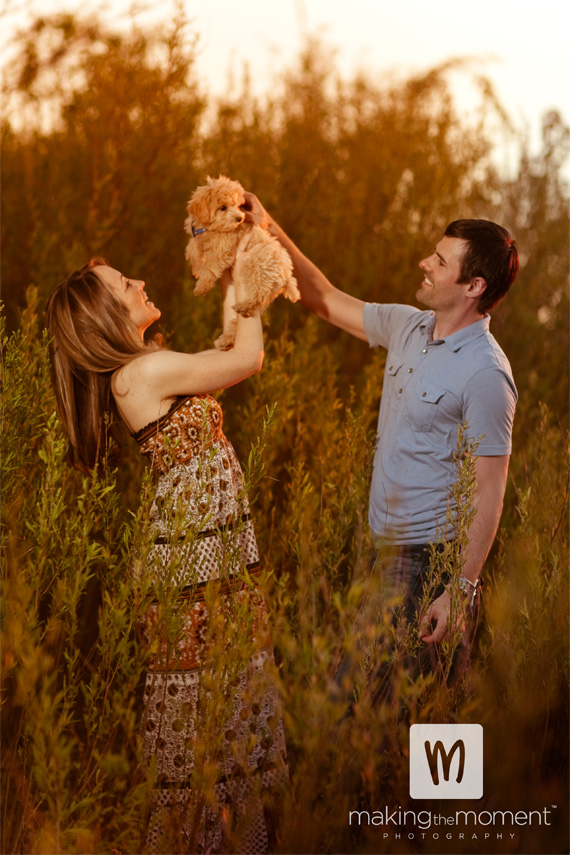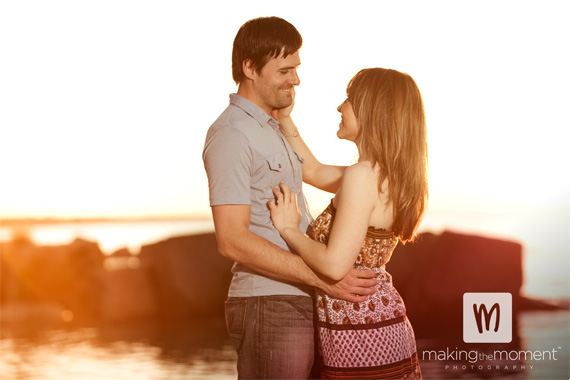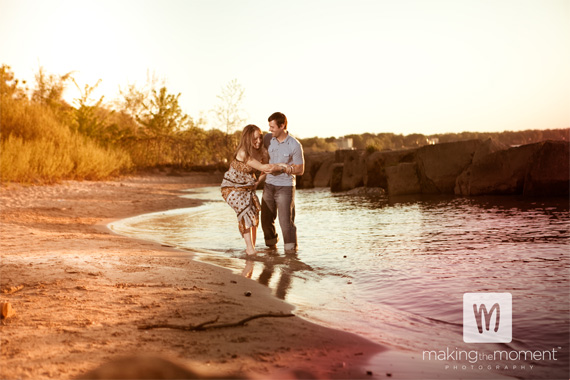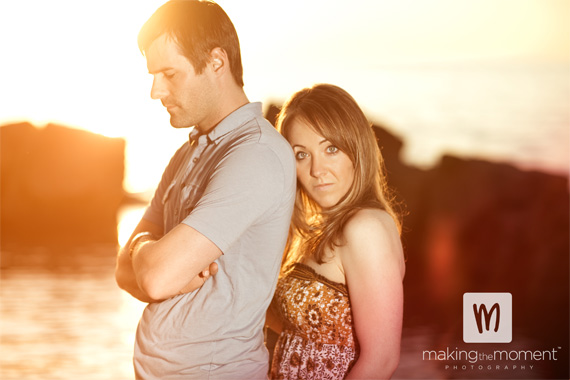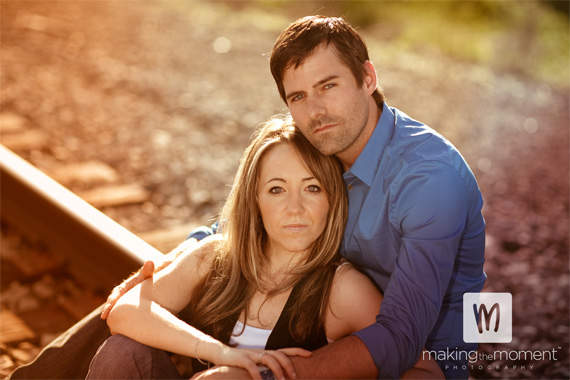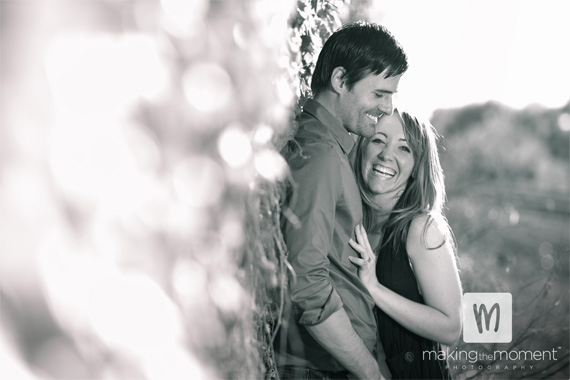 Posted In Around Here, Engagement Sessions, photos