Some days I wonder what makes a city shine, draw you in and give you a big 'ol hug and let you know that it's an awesome city.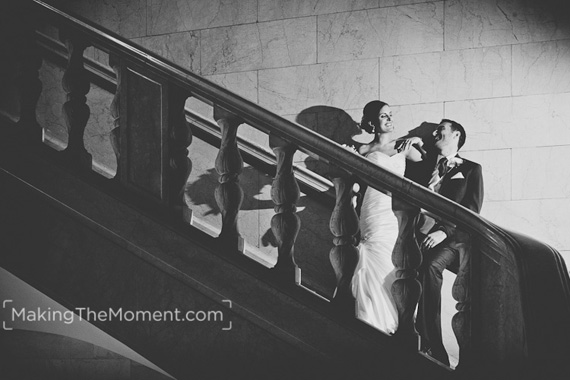 Other days, the answer is as clear as could be, Cleveland is so awesome because couples like Kate and Michael live here, love here, laugh here and get married here. So thank you Katie and Michael, for making Cleveland Ohio such a great city.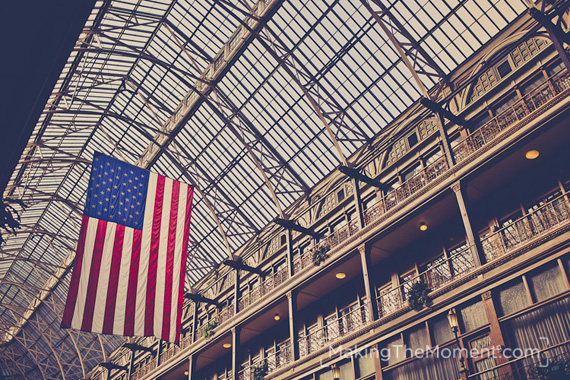 Katie and Michael are a sweet couple to serve – you might remember them from their Cleveland Engagement Session with Brett from the summer. It was then and there that we knew they'd be an awesome couple to serve for their creative wedding photography in Cleveland.

Photojournalistic wedding photography tells a story, quickly, easily & beautifully. As a photojournalistic wedding photographer in Cleveland – that's my job – telling stories, and these images scream the story of a beautiful wedding day in Cleveland..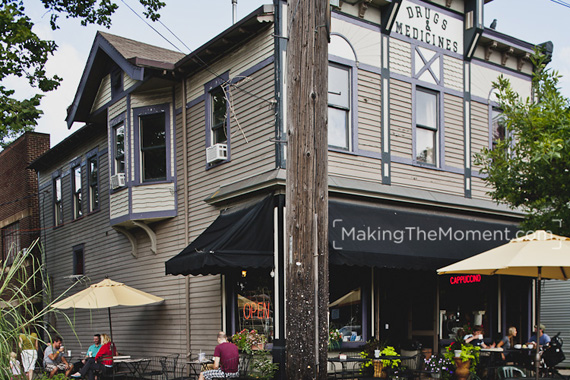 While Michael was enjoying a morning coffee with friends, Katie was prepping for their wedding ceremony at St Patricks.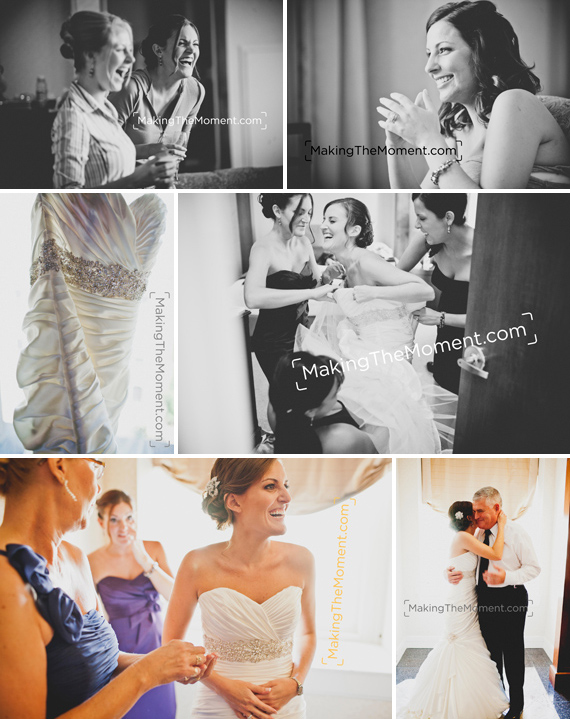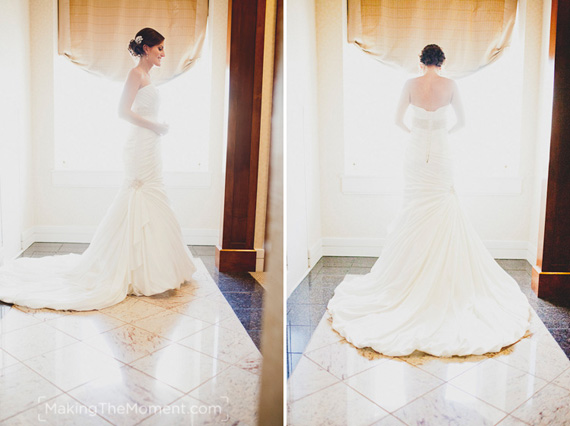 Katie is a beautiful bride – full of laughter – every image shows the joy she holds so naturally.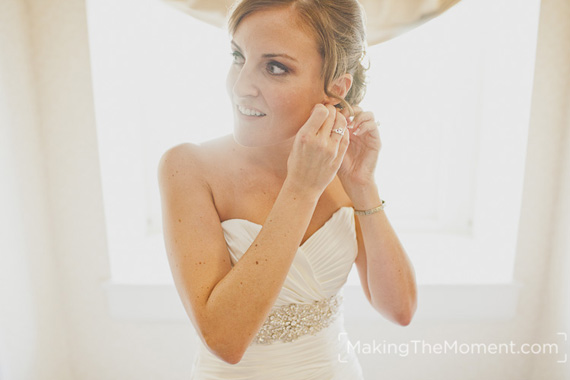 Katie is simply a knock-out bride.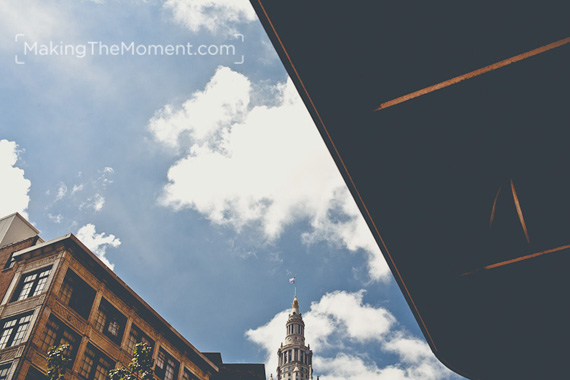 The wedding ceremony was at St Patricks in Cleveland. I love wedding Ceremonies at St Patricks – the wedding photography at St Patricks is so fun, full of old world charm and class.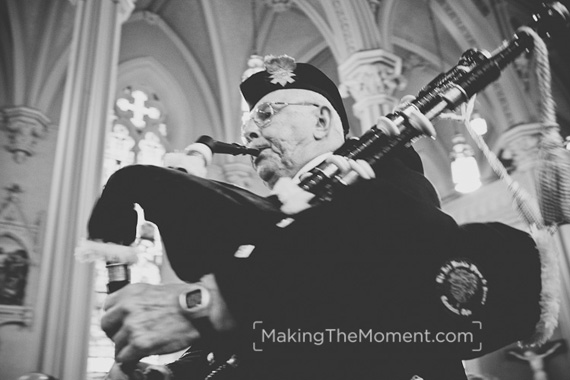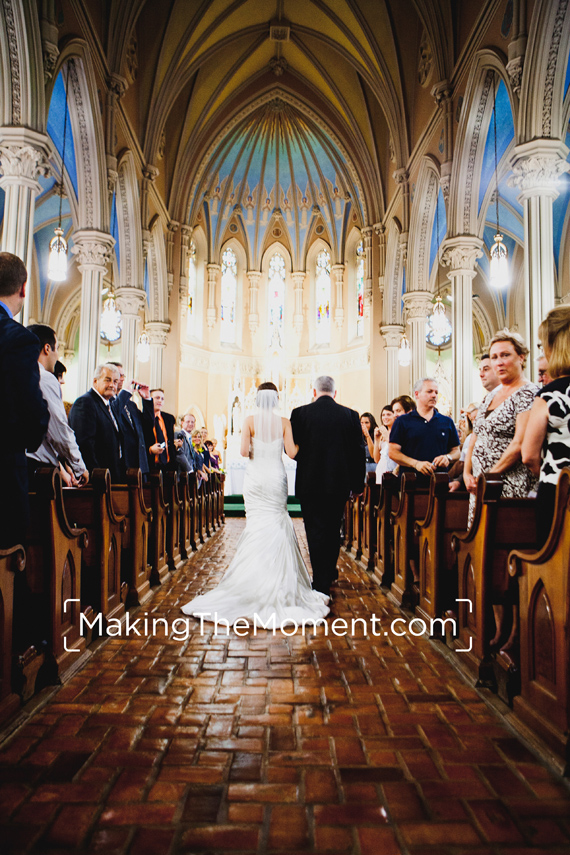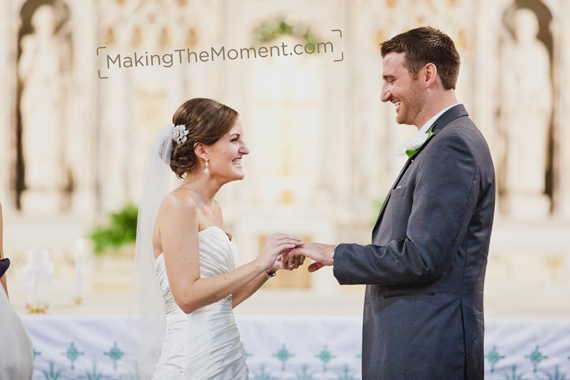 After the wedding? A bit of fun & fun cleveland wedding photography. We went out and crafted some wonderfully creative & modern wedding photography all around Cleveland.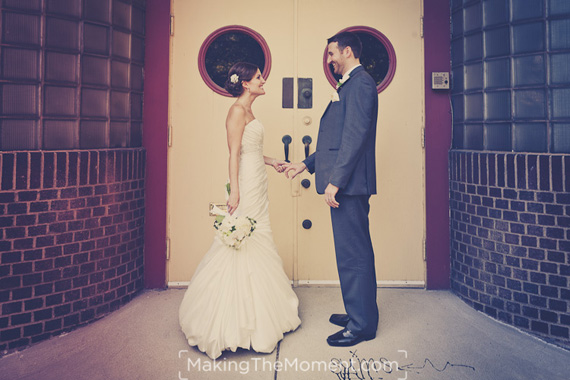 The above image is simply one of the most simply elegant images I've ever crafted. Creative and Modern Wedding Photographer in Cleveland is no simple task – it's about finding ways to let the couple communicate themselves in the image, while I artistically craft around them.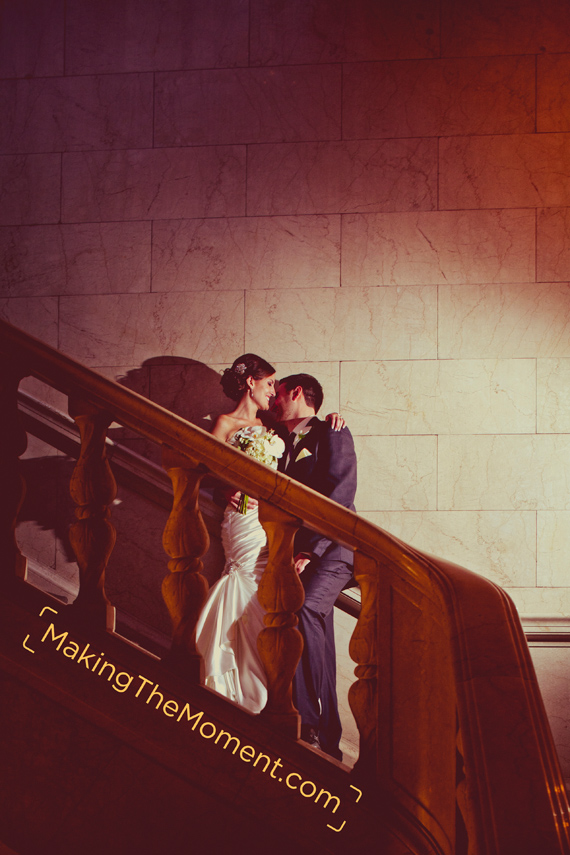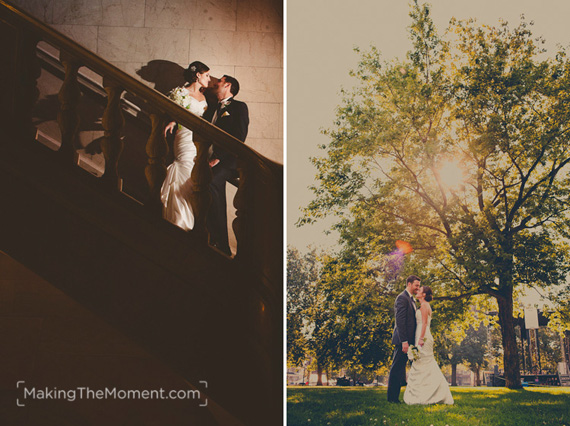 Sure, a little guidance is needed, but being a full time professional wedding photographer in cleveland, I've gotten used to guiding couples into fun & non-traditional wedding photography sessions.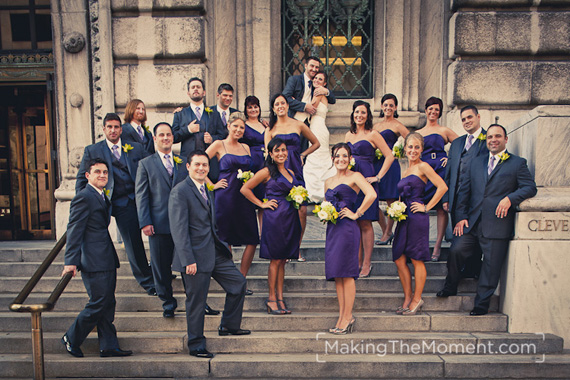 The best images happen when couples relax. I think our culture has seen enough stiff and awkward wedding photography to last a lifetime, and the new-school approach of fun & artistic wedding photography is full of life and love.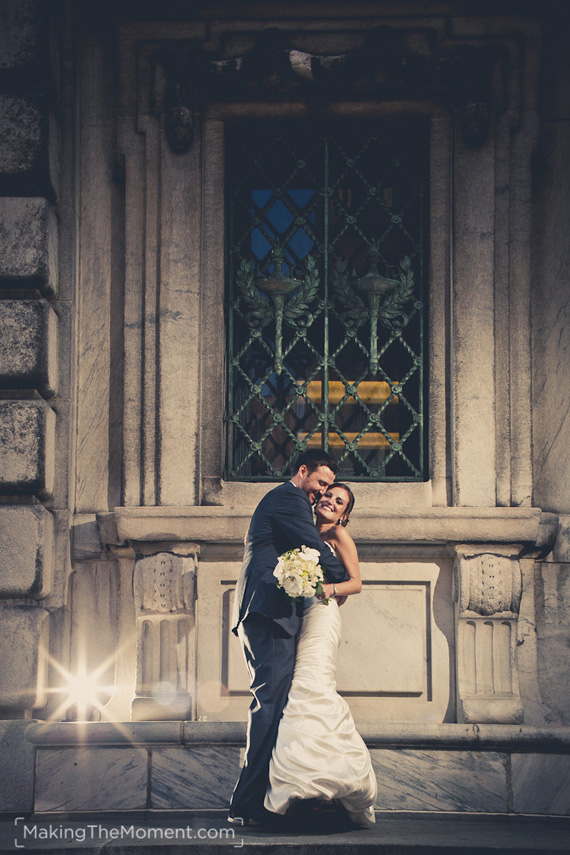 I love the joy in the image above – Michael ♥ Katie!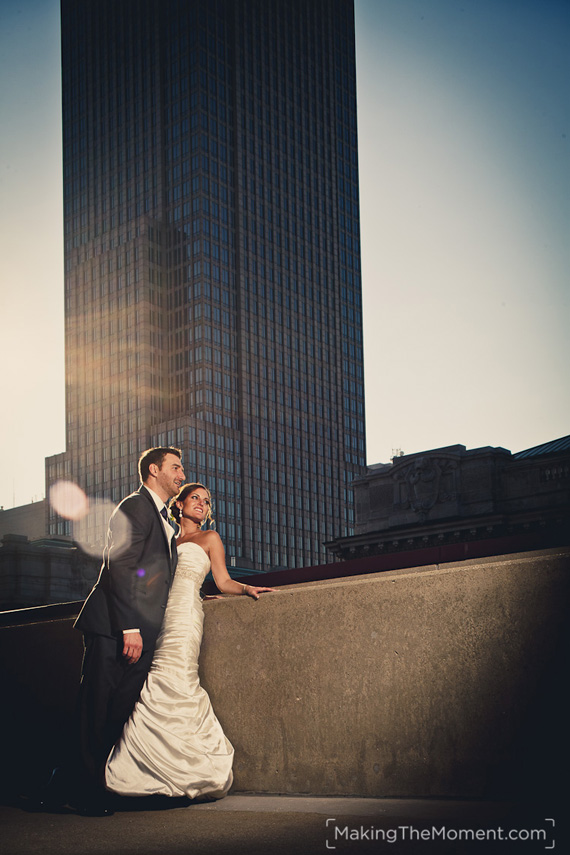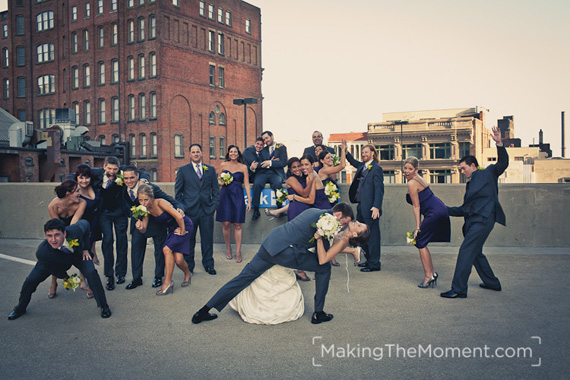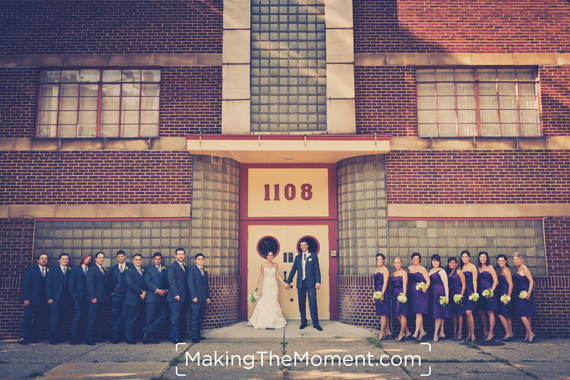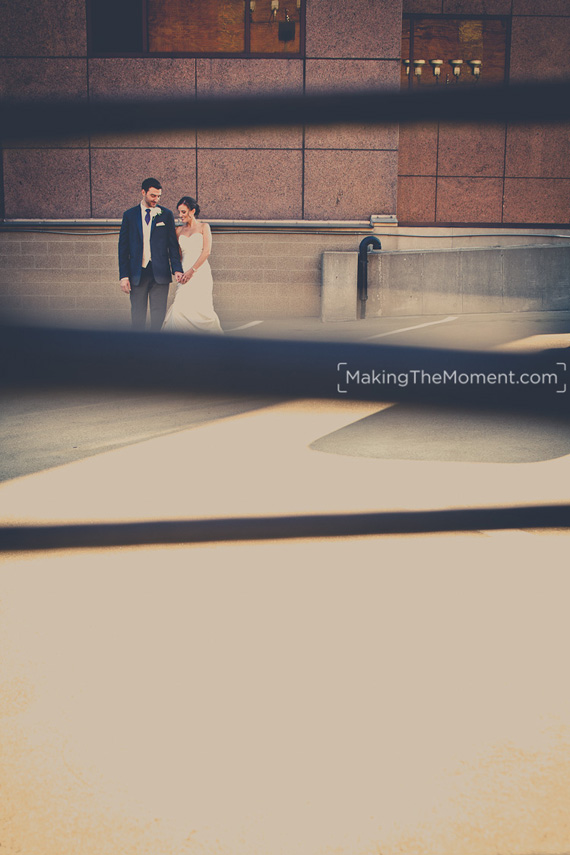 This artsy wedding image says so much so simply – full of candid and real emotions, it's one of my favorite images of the day.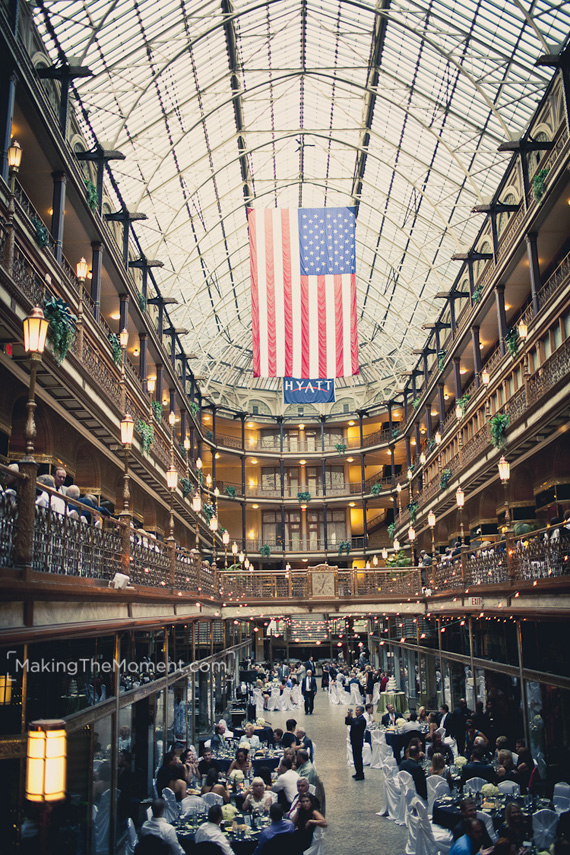 As I mentioned, Katie & Michael had their wedding reception at the Hyatt Arcade in Cleveland.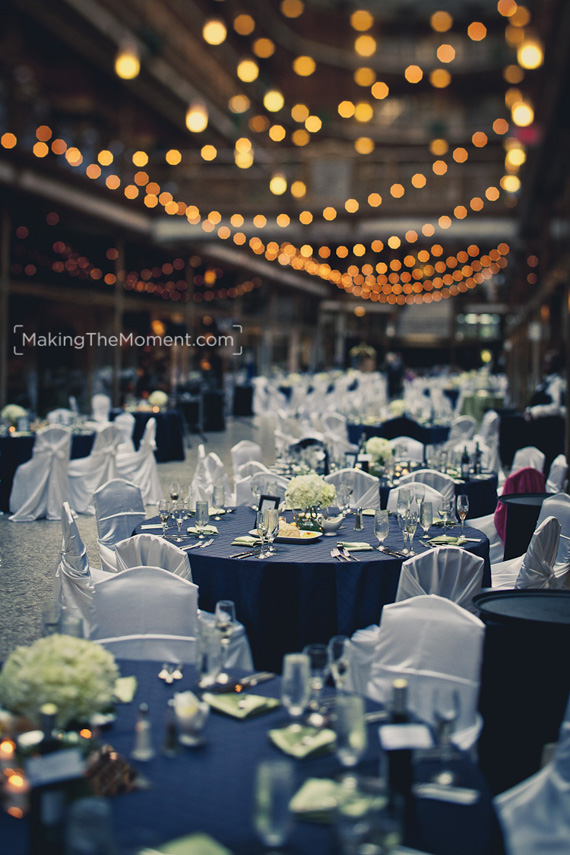 A wedding Reception at the Hyatt Arcade in downtown cleveland is a wonderful event. We've been the wedding photographers at the Arcade in Cleveland a few times these past years, and have loved every wedding.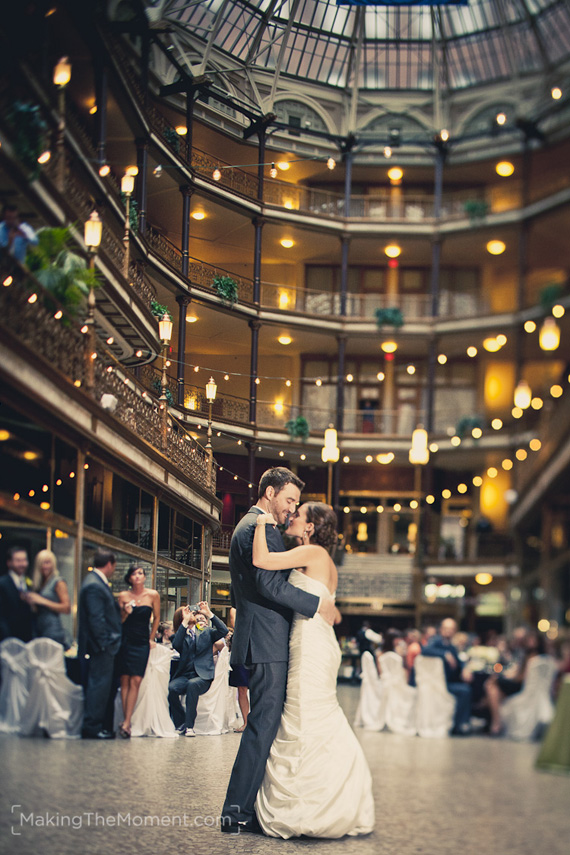 There is an elegance to wedding receptions at the Arcade in Cleveland – its the romantic historic setting surrounded by the best parts of downtown cleveland. This is a wedding photographer in Cleveland's dream come true – elegance & art – in a perfect setting.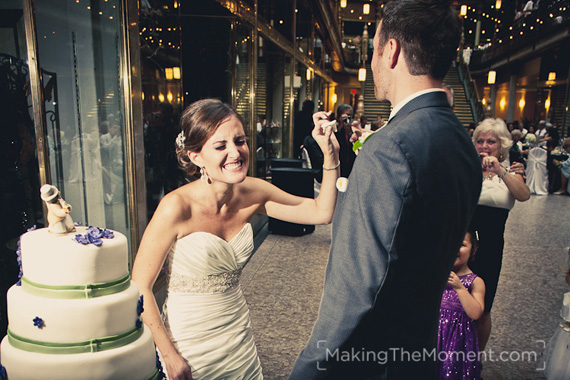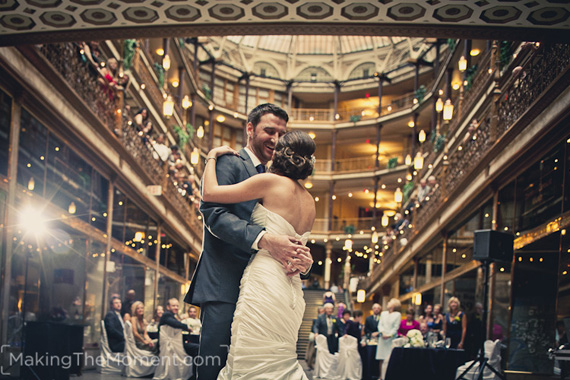 Seriously?!? How could you not love these two – as they dance their first dance they are just so happy.


What a reception – the music and the crowd at the Arcade in Cleveland that night were so much fun.


Katie & Michael – what a sweet joy it was to be your Cleveland Wedding Photographer – thank you so much for the great honor. I wish you the best – and many years to come. Enjoy the art we created, may it bless you many years.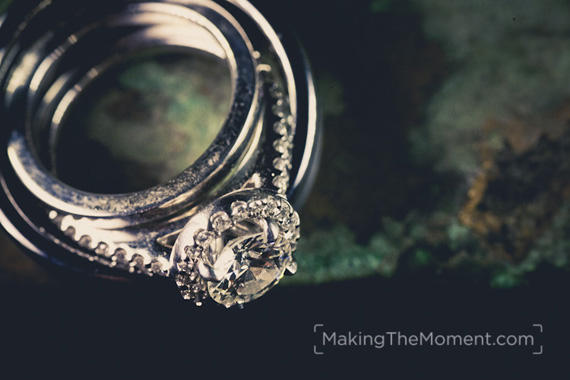 Posted In photos, Wedding