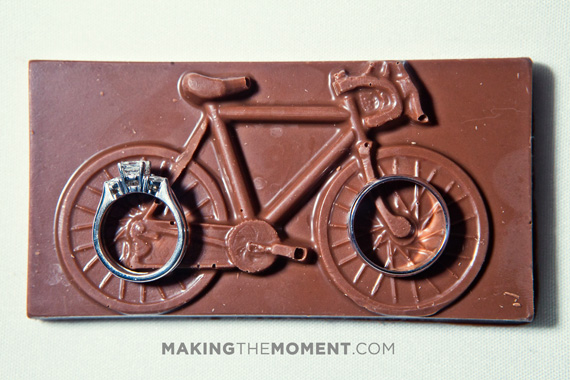 Winter wedding photography in Cleveland is fun.  Aaron & Kristine are fun.  Bicycles are fun.  Combine the three?  And you have the most amazingly fun-tastic wedding a bicycle fan can dream of.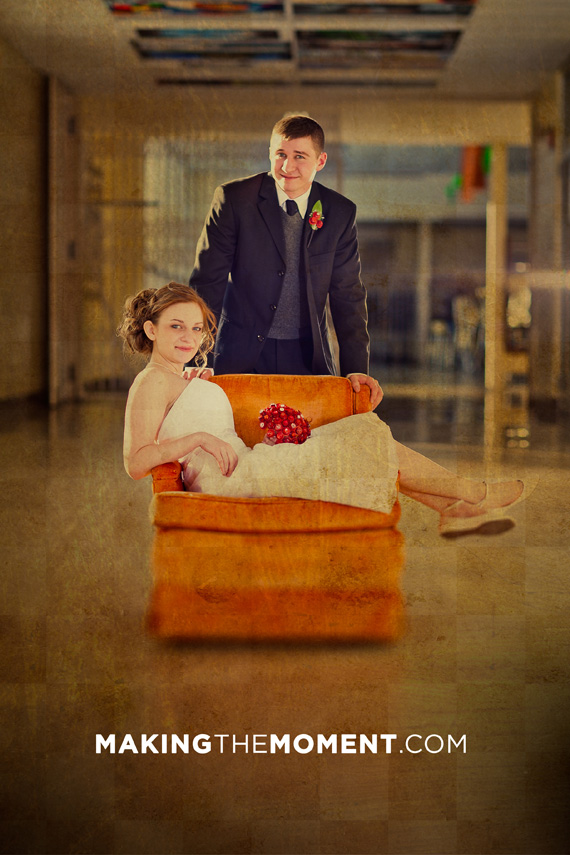 Meet Kristine & Aaron – two very awesome & fun clients of mine from this winter.  Just last night these two were in my home celebrating the premeir of their wedding images, and I enjoy these two so much.  They're caring, gentle, loving people, and I'd love to share with you some of my very favorite wedding photographs from their bicycle themed wedding!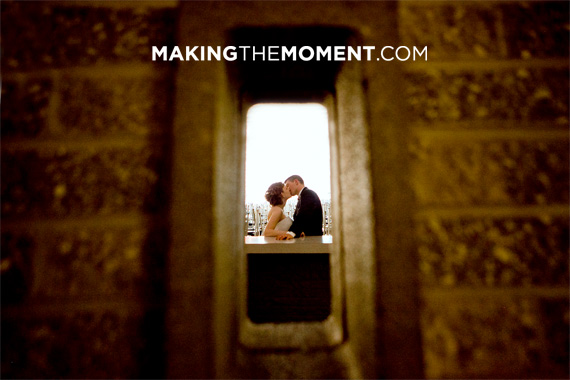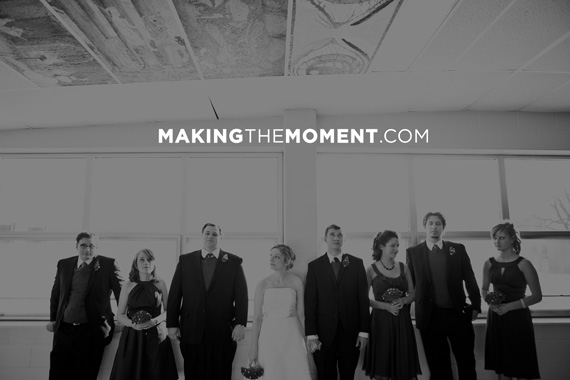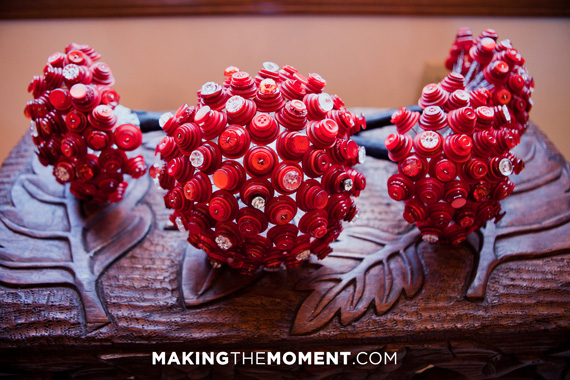 This wedding was such a fun mix of non-traditional creativity & time-honored family values.  One of my very favorite twists on their day, was Kristine's "button bouquet".  Rather than have traditional flowers, all of her "flowers" were finely arranged and custom made plastic buttons.  Very cool – very art deco – and very dangerous had they done a bouquet-toss.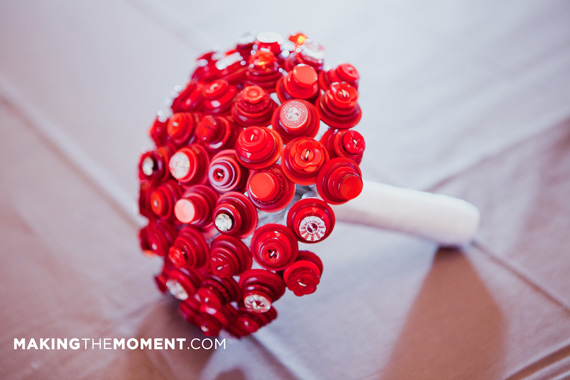 As I mentioned, this wedding was bicycle themed.  I LOVE off-the-beaten-path style weddings, and when Kristine told me her wedding was going to be bicycle themed?  I was excited to say the least.  So much attention to detail was paid to all their decorations – down to Kristine's handbag – to implement the theme.  So awesome!!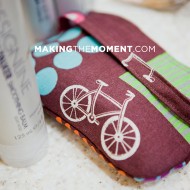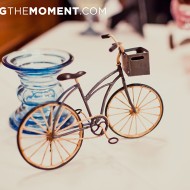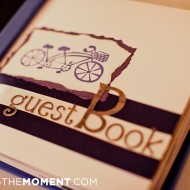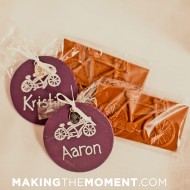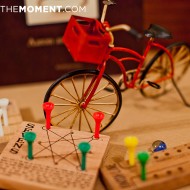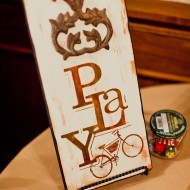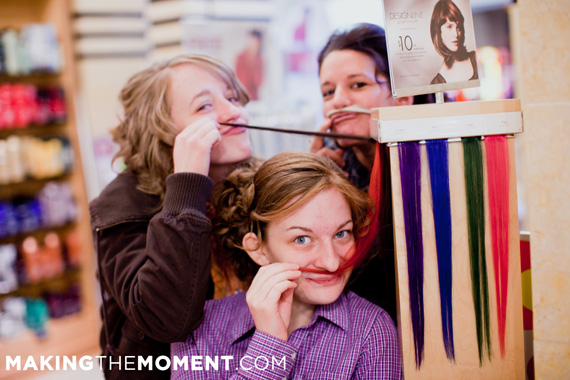 Mustache fun at the salon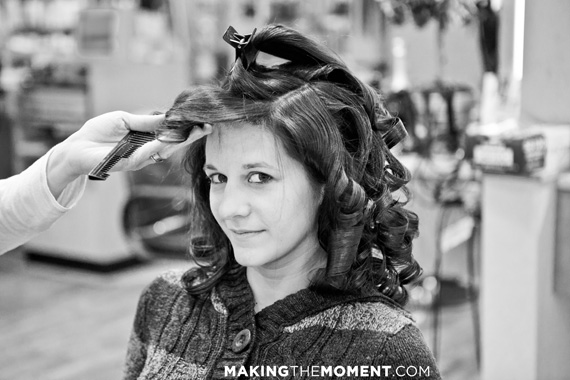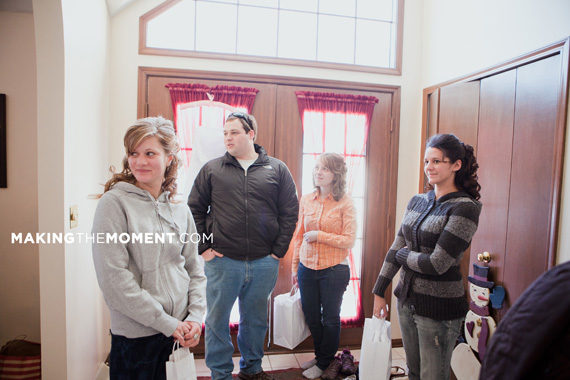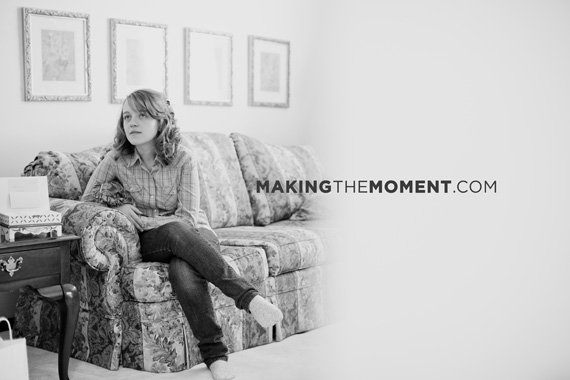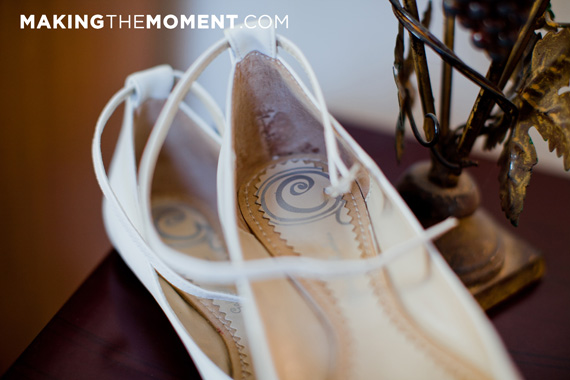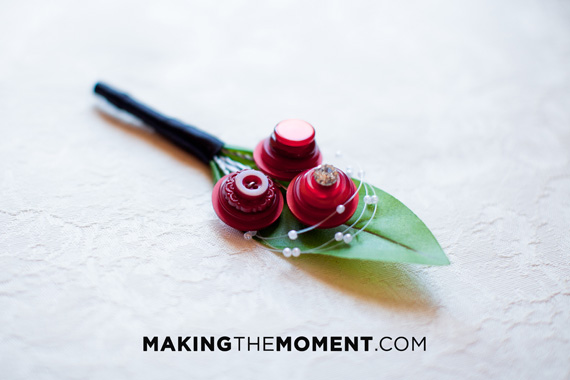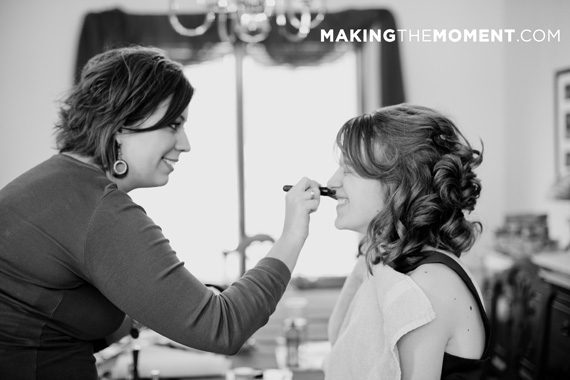 Aaron & Kristine chose to have a pre-wedding private "reveal" to each-other – that way we'd have lots of time for their creative & fun wedding photography.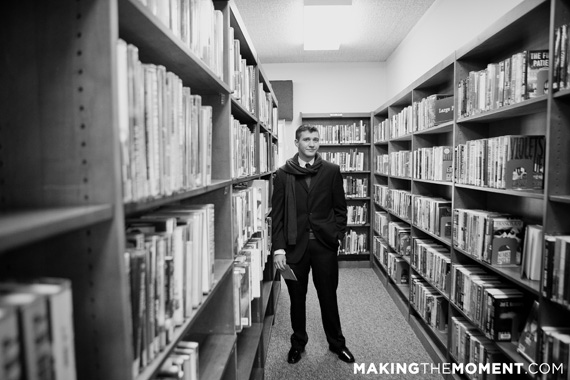 These two have a family legacy largely based in Olmsted Falls, and so chose to do the first portions of their creative wedding photography at the Olmsted Falls Library.  There, I set up a fun introduction point for Aaron to see his bride for the first time, and I candidly captured the moment. I LOVE the joy you see on these two as they see each-other for the first time!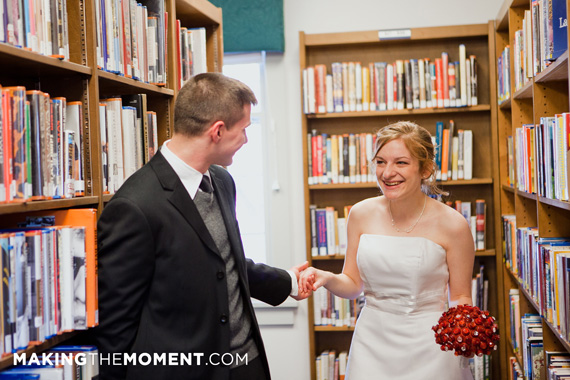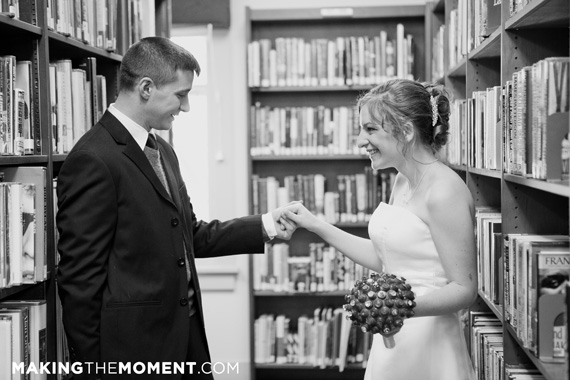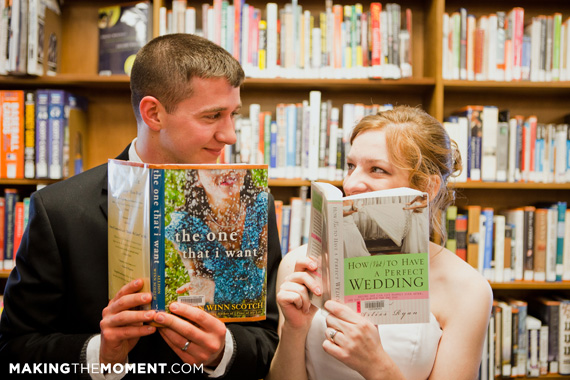 From there we launched directly into their fun & creative wedding photography session.  We had some fun with the books in the library, and then went off to explore a bit.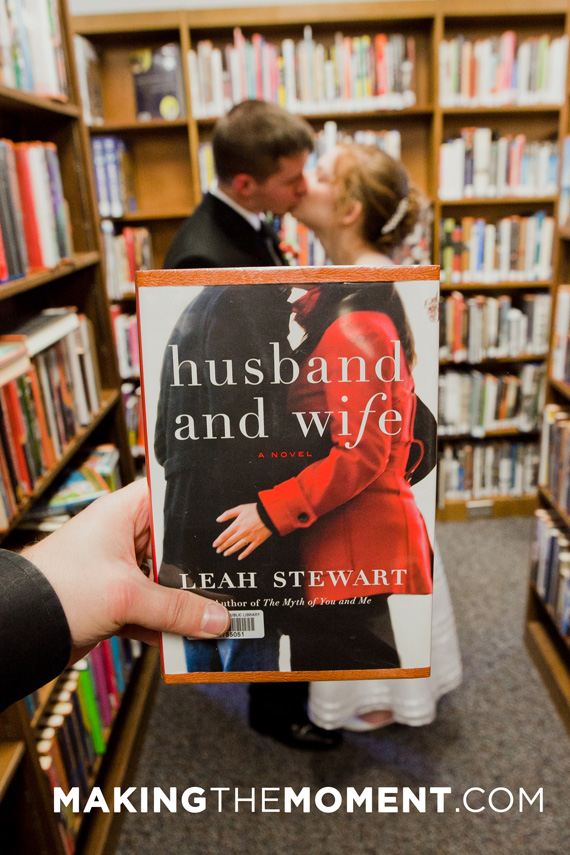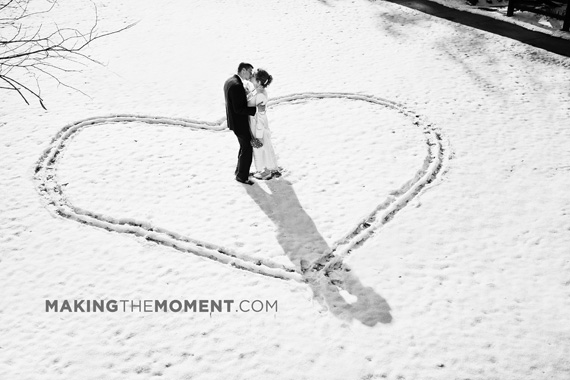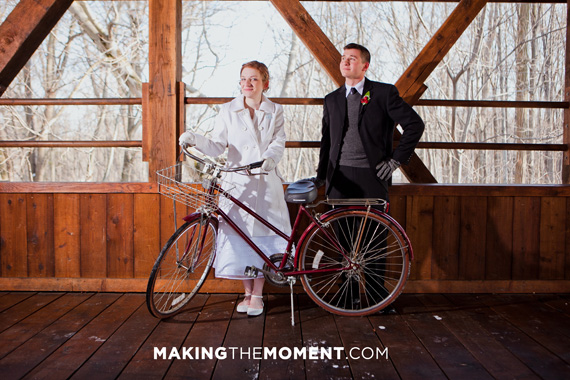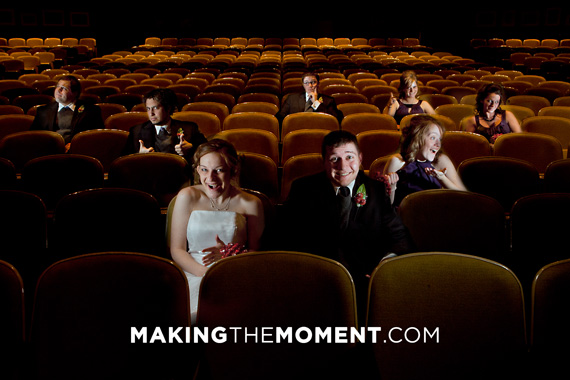 Nearly the entire wedding party graduated from Olmsted Falls Highschool, so we spent some fun time in the highschool creating their wedding imagery.  These photographs were SO fun to create – I can't tell you how many times I laughed out loud as we created together.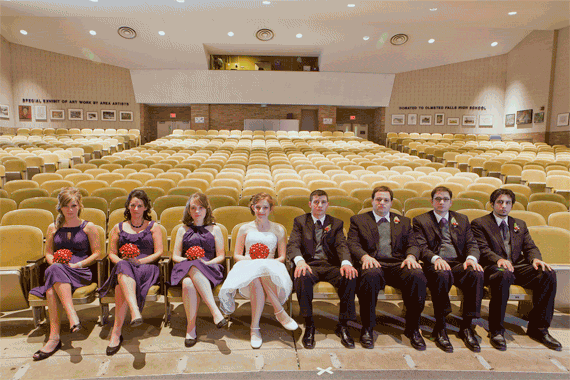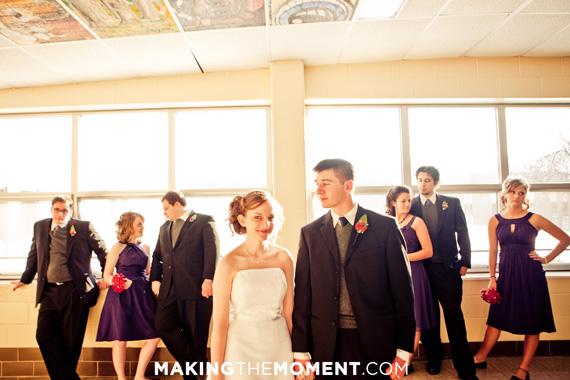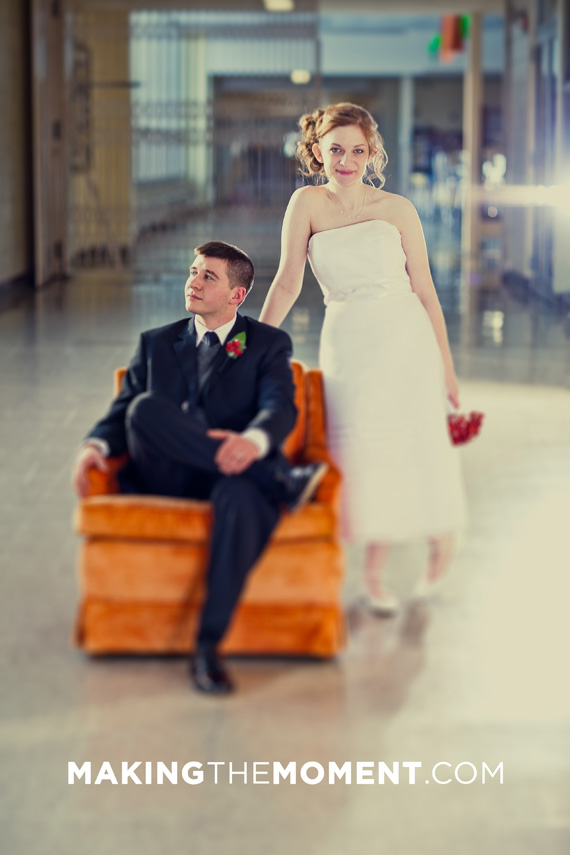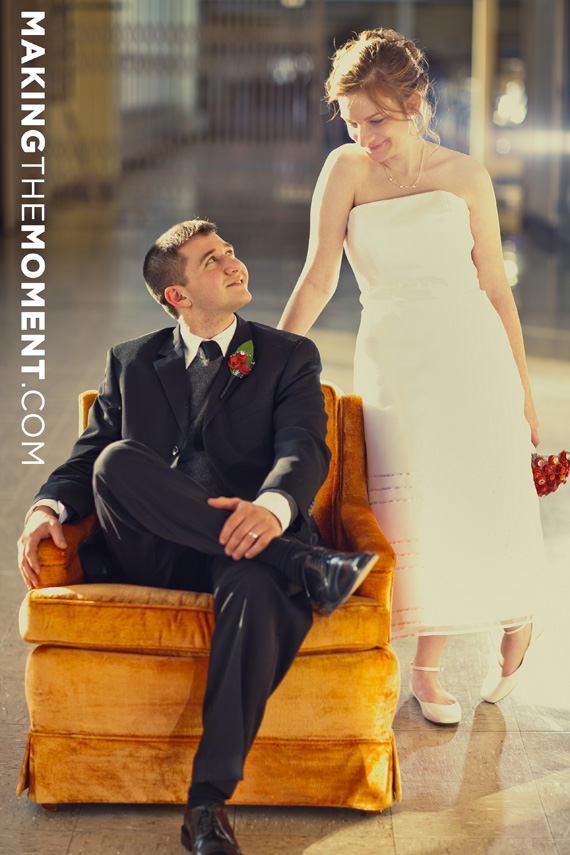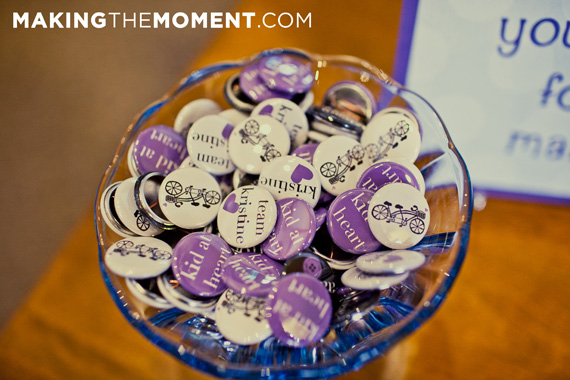 Although these two had a lot of personal touches to their wedding, one was their "Team Aaron" or "Team Kristine" coat pins.  They handed these out as guests entered the church, and asked their guest to "show their support" for the person of their choice.  It was so great seeing this – very twilight-ish – very fun.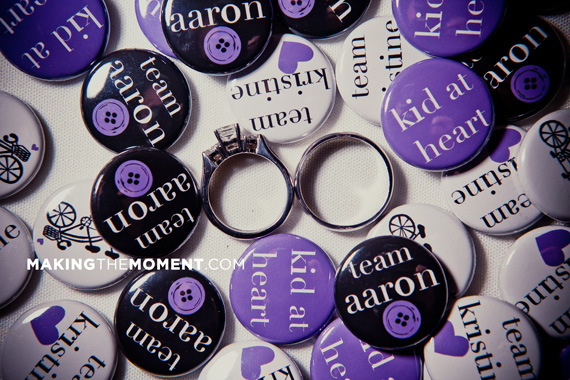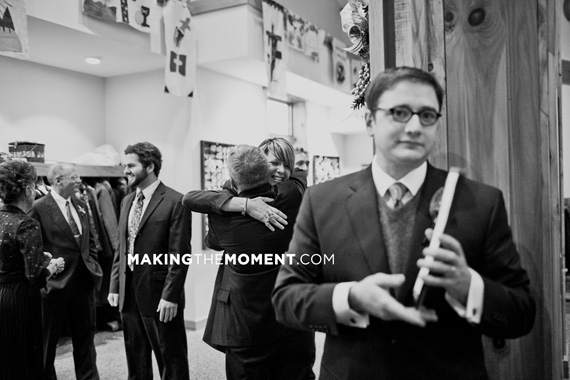 Their ceremony took place at the First Christian Church of Medina.  There were some wonderfully loving and touching moments – specifically when Kristine's Father performed part of the ceremony.  It was a tear-jerker at times – even for this wedding photographer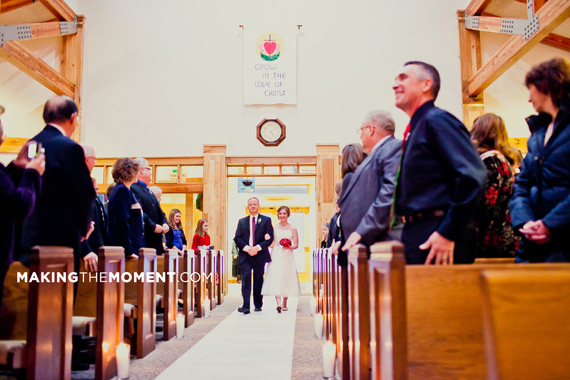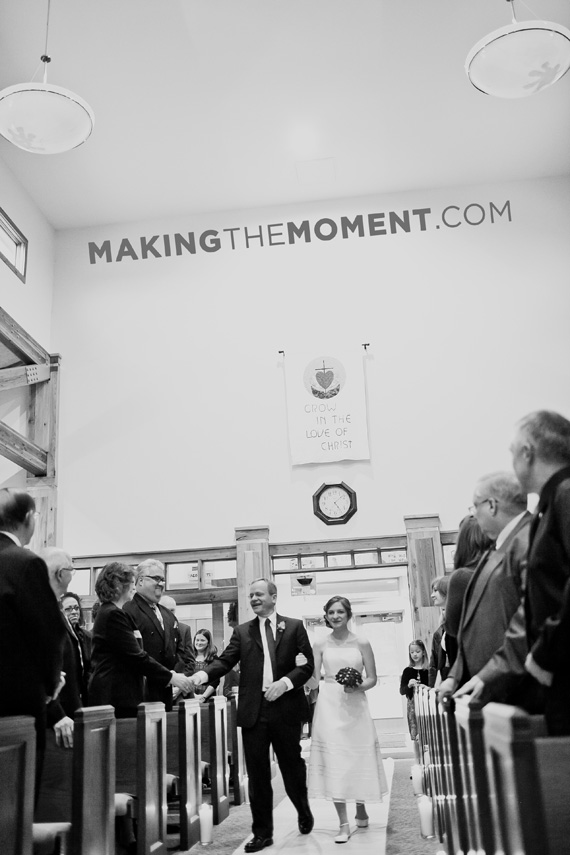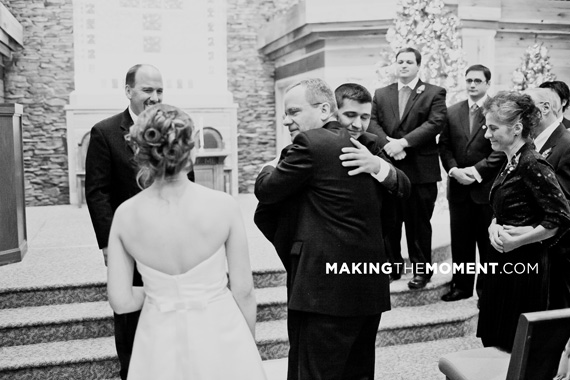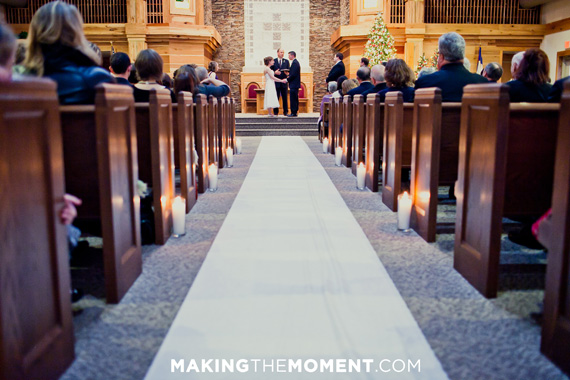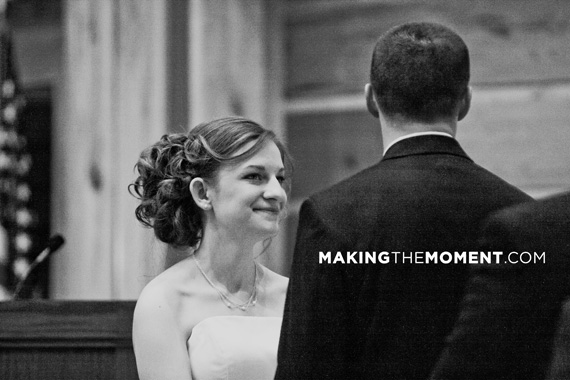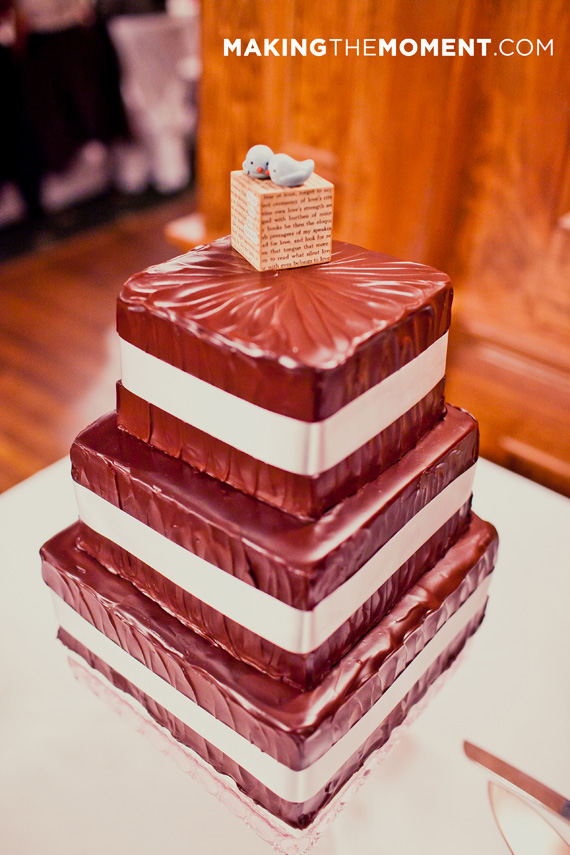 The cake was as tasty as it was beautiful. Hats off to a close friend of Kristine's who created it for her – so impressed!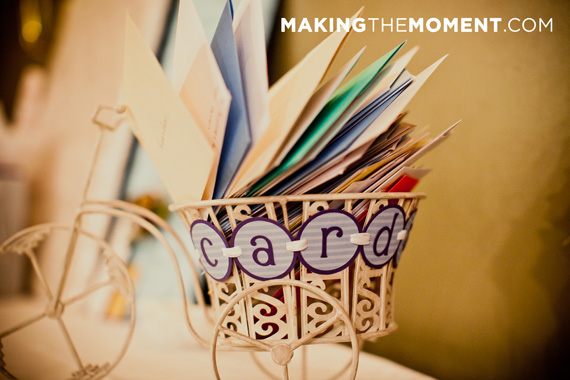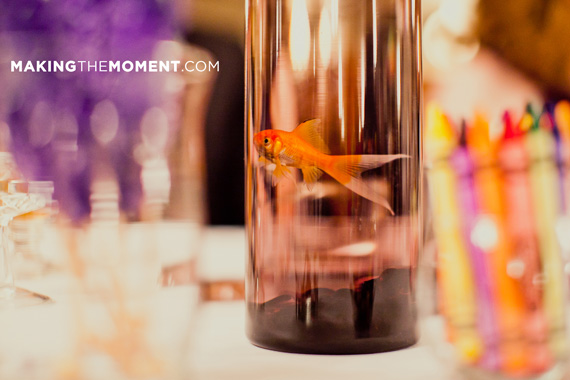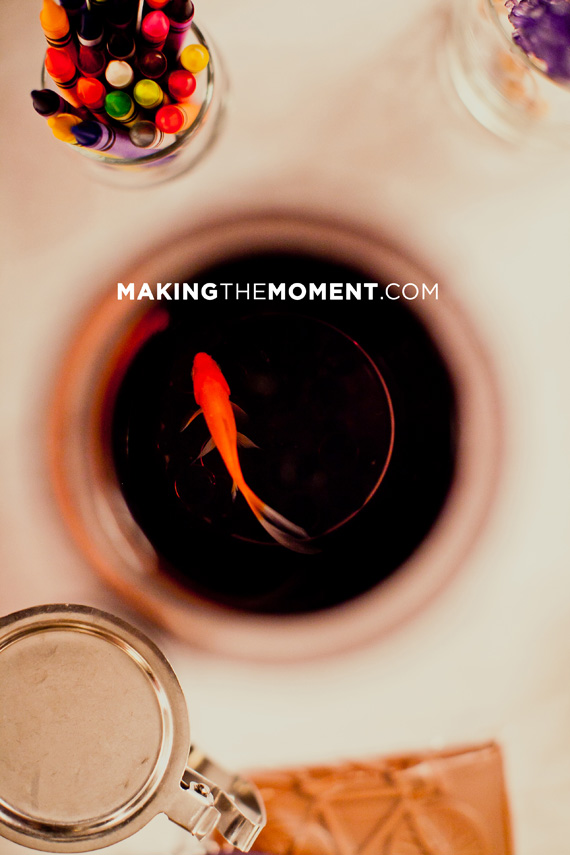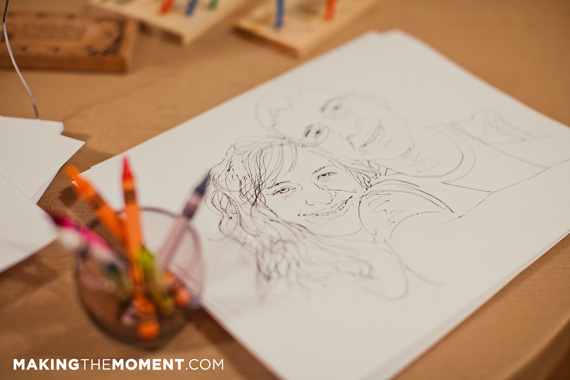 The wedding reception was held at Caro's party center in Medina. Again – details were huge at this reception venue, Aaron and Kristine decorated from floor to ceiling to create a wonderfully fun environment. Complete with vintage wood-board games, rock candy, and hand drawn place mats for coloring, this reception had such a playful and fun feel.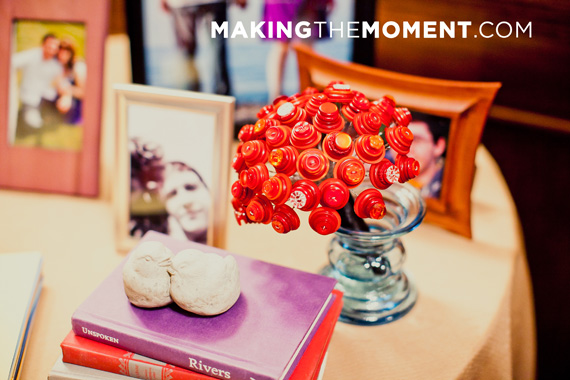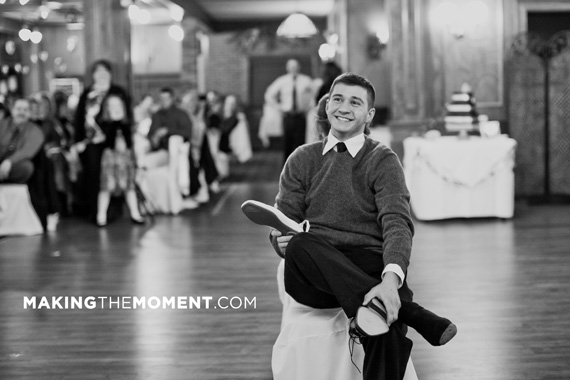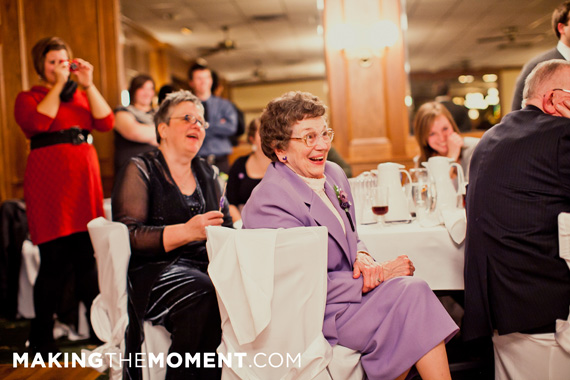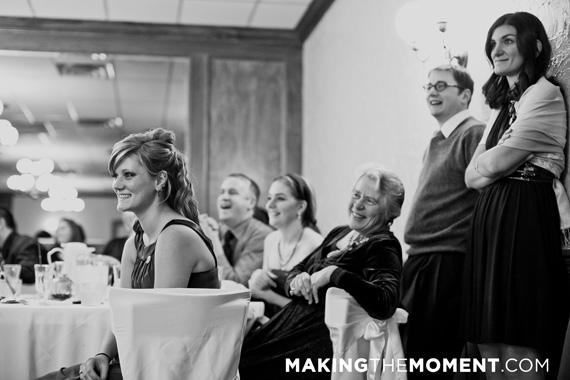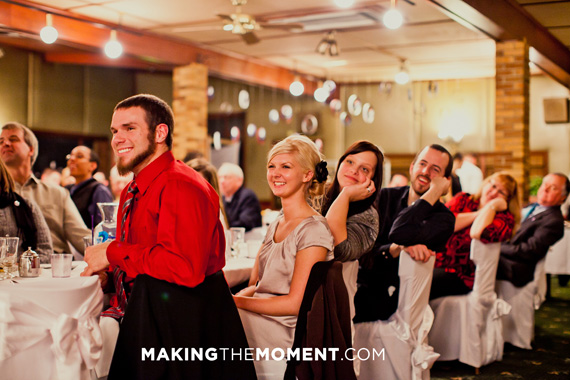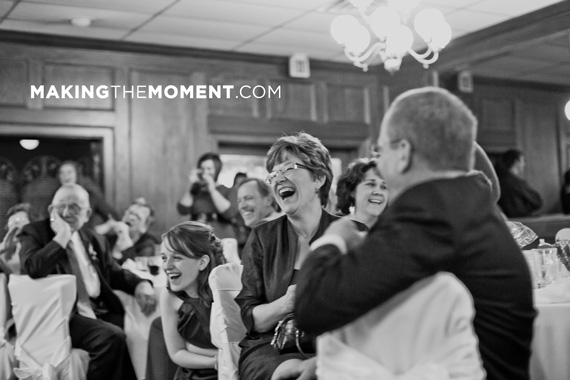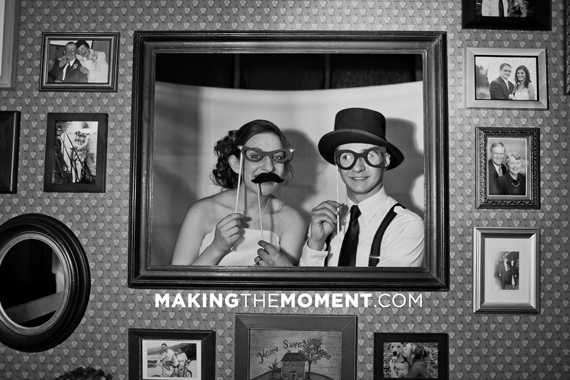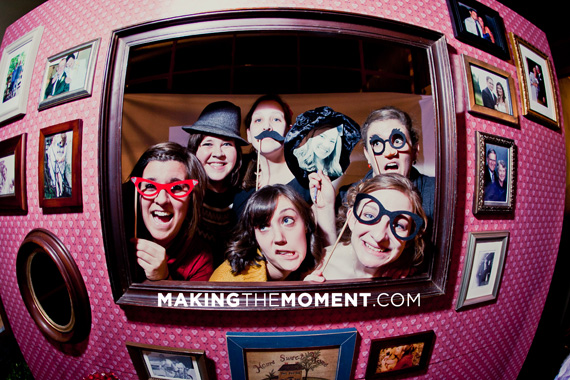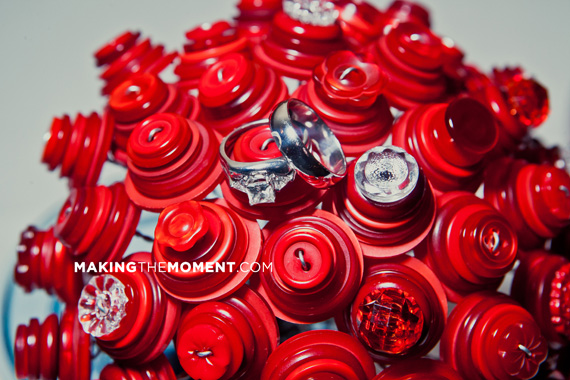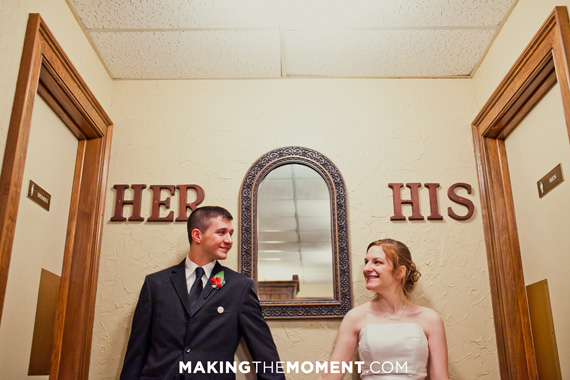 Congratulations you two! I'm thrilled to have been your wedding photographer, and am SO thankful for the fun we've had together. I'm so happy and proud of the wedding photographs we created together -they are another piece of the story of your lives.
Posted In Around Here, photos, Wedding