I have never met two people that were so right for each other.  Spending the day with these two, a song kept playing over and over in my mind, "God gave me you" by Dave Barns.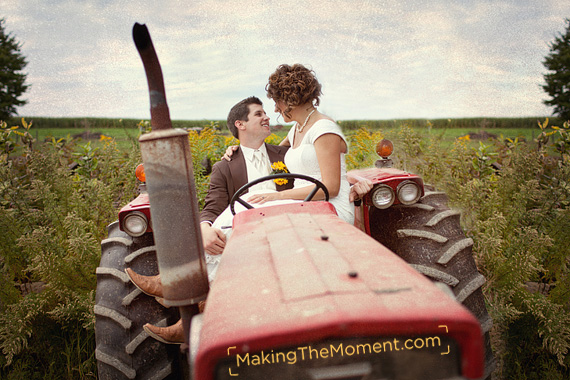 For Jace and Rachael these words are so true.  "God gave me you for the ups and down, for the days of doubt, for when I think I have lost my way there are no words here left to say, it's true…God gave me you."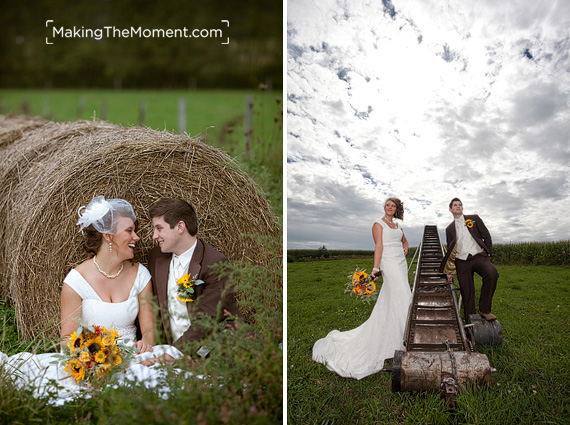 This day, three years in the making could not have been more perfect, but when Jace and Rachael look at these special photographs of their wedding 40 years from now, they will still be telling each other,  "your my whole life, my whole world."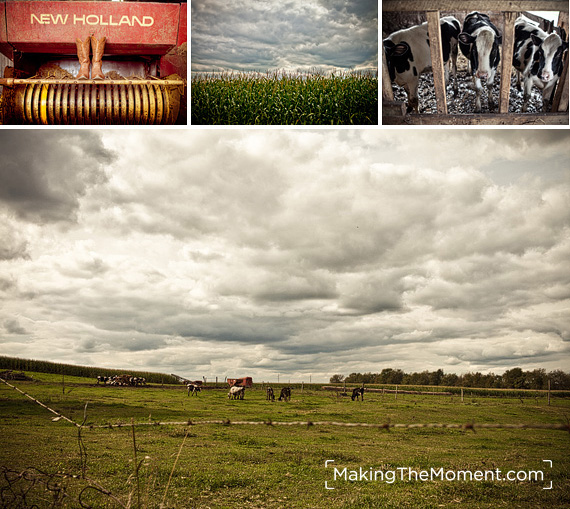 The wedding took place at the Hartzler farm, in Smithville, Ohio.  You can probably tell by looking at my wedding photography galleries I love photographing old barns, but this was something special.   This was a working farm with all the fixing….tractors, cows, corn and hay bails, and yes a very large barn. Just perfect for a country themed wedding near Cleveland!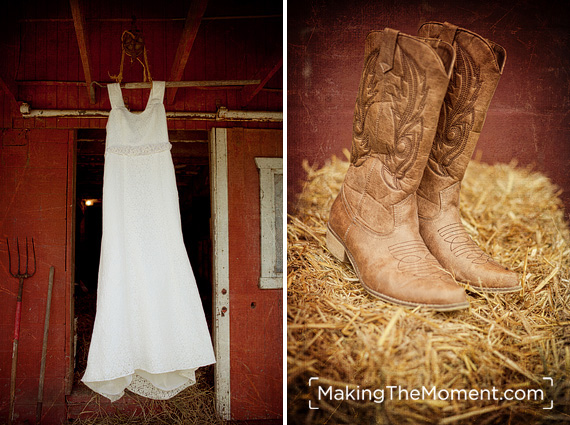 What farm girl would ever wear high heel shoes? Not Rachael, she rocked the boats.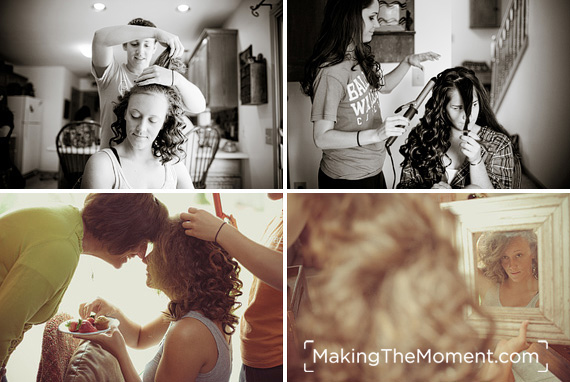 The girls got ready in the morning at Jace's aunt's house which was a few miles away; country miles that is.  The reason for this? I kid you not Jace – was working with his dad in the morning still doing some last minute things around the farm.  When I arrived he wasn't in is tux, just some old work clothes.  No matter, the house was perfect and full of antique furnishings.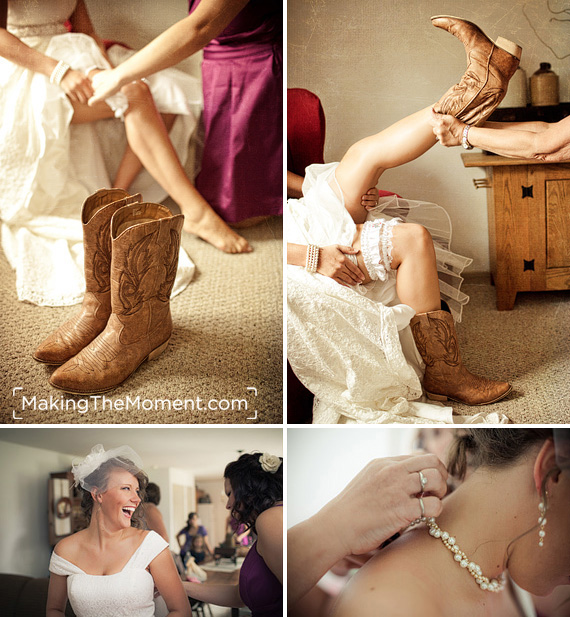 Part of the fun of being a Cleveland Wedding Photographer is journeying out to the country every now and then. I love candidly capturing photojournalistic wedding photography of Rachael getting ready. These images say so much so quickly.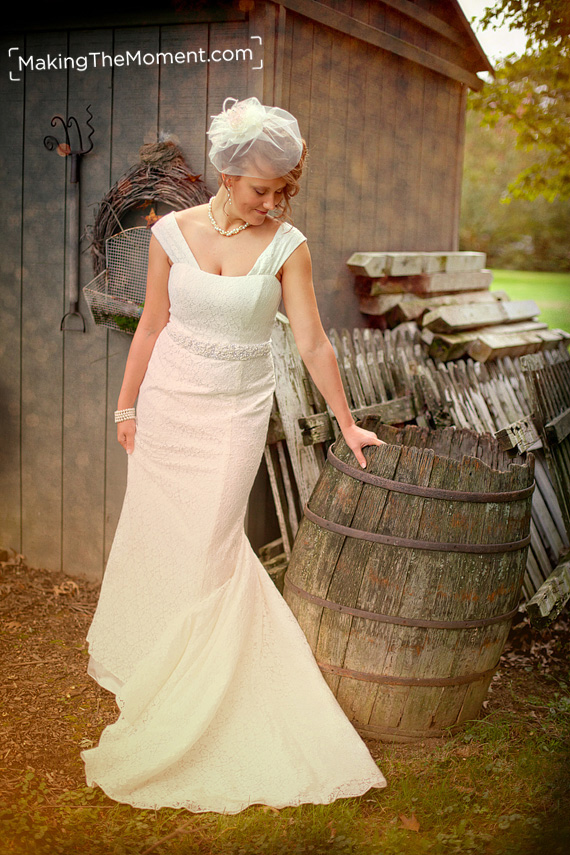 After the dress was on I was able to take Racheal out back for a few quick creative wedding photos on the farm.  The light was perfect and Rachael played fashion model very well.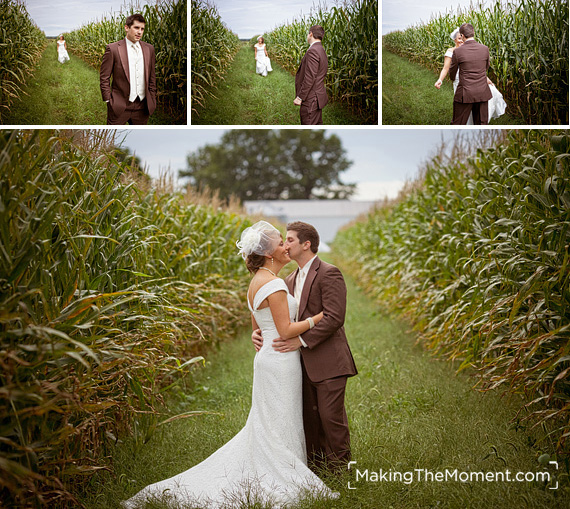 I feel so blessed to be apart of moments like these.  Jace and Rachael decided on what we call a "first look session". That is where we find creative ways to introduce a bride and groom to eachother on a wedding day, giving them a private (and candidly captured) introduction.

This can help with scheduling creative wedding photography quite a bit, and (when done correctly!) can be private and romantic. When Jace saw his bride for the first time he began to tear up – as did Rachael – and yes me too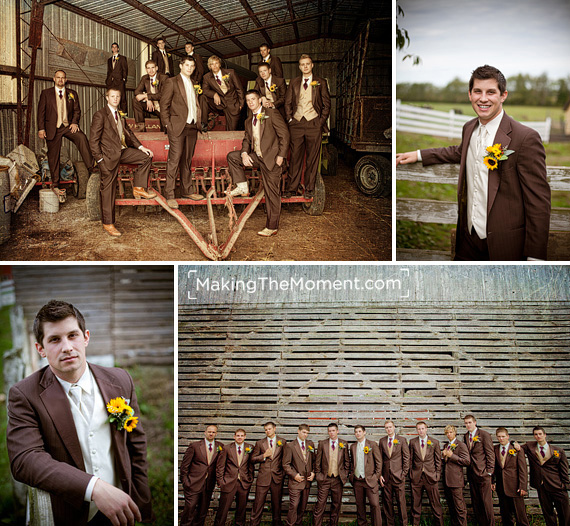 The creative wedding photography session rocked, and this large group of twenty four knew how to hoe down. Being a creative wedding photographer in Cleveland, I'm used to working the urban landscape, but I simply loved crafting nifty & artsy wedding photography on the farm!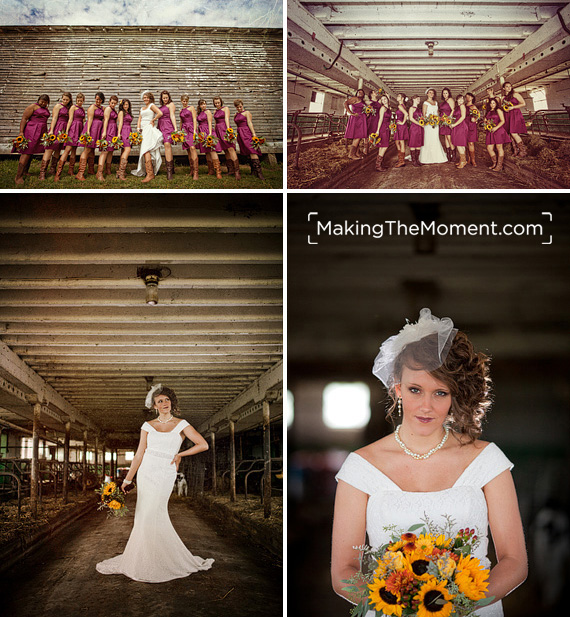 Rachael really wanted photos with the cows, the cows just wanted a sample of her tasty bouquet….yum.  The photo we captured here was epic, and one of my favorites of the day.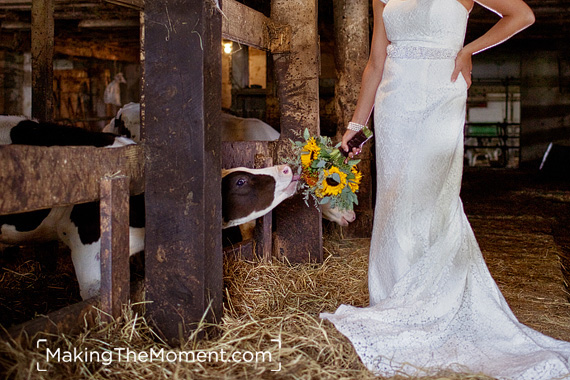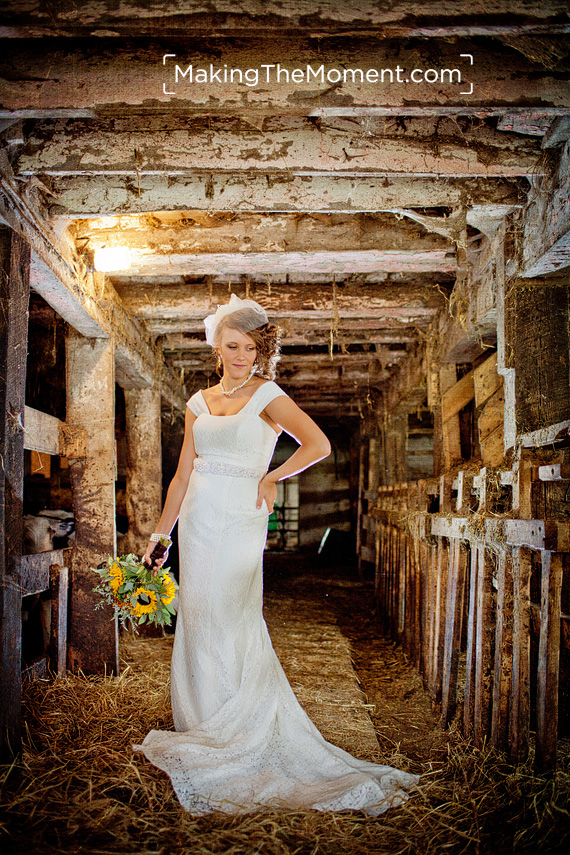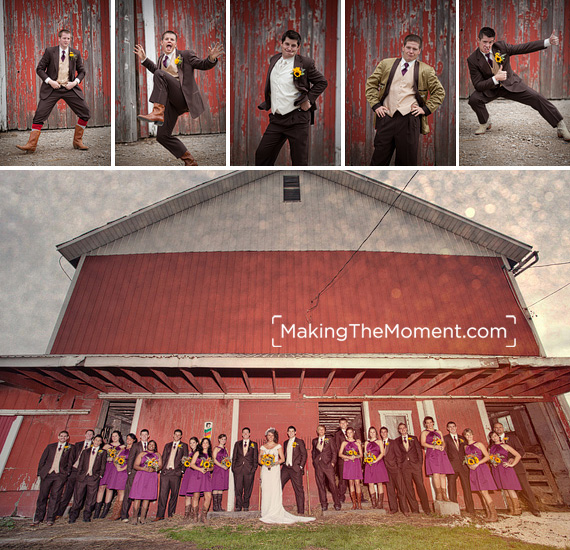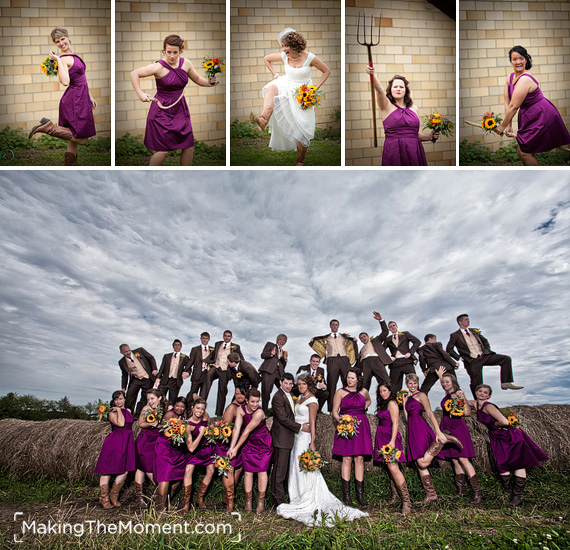 No one broke and ankle which I was thrilled about because we got a great photograph.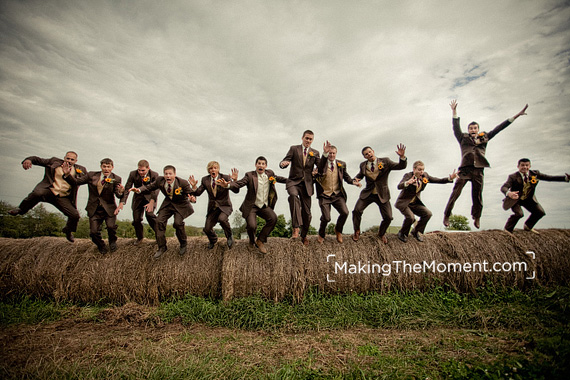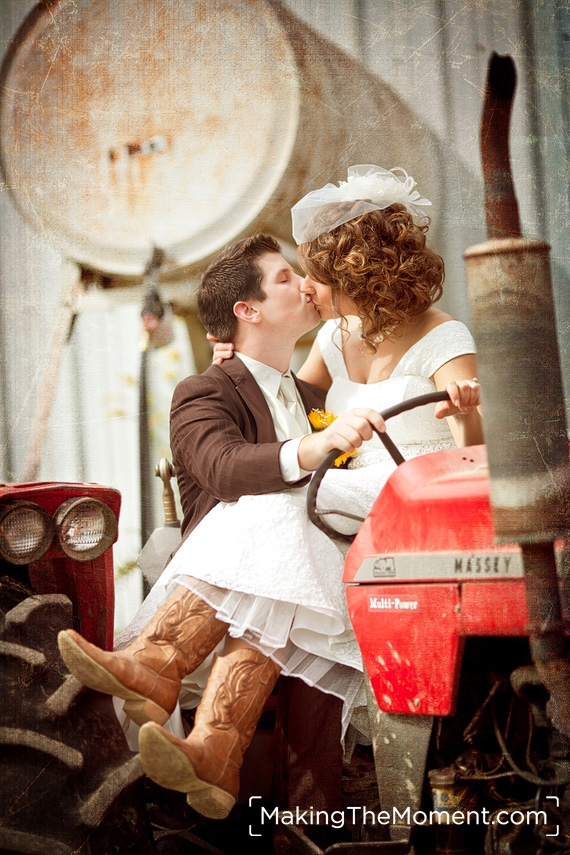 The wedding ceremony was at Orrville Christian and Missionary Alliance Church a few more country miles away, but still close by.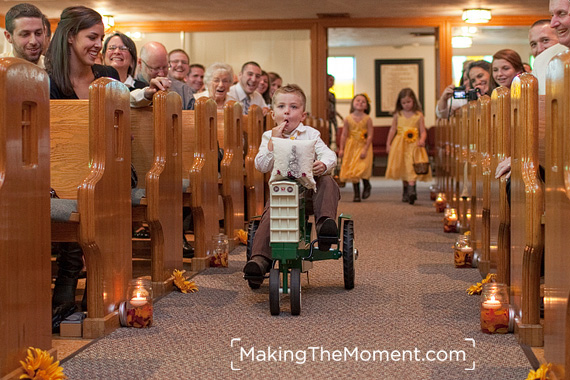 What a great face!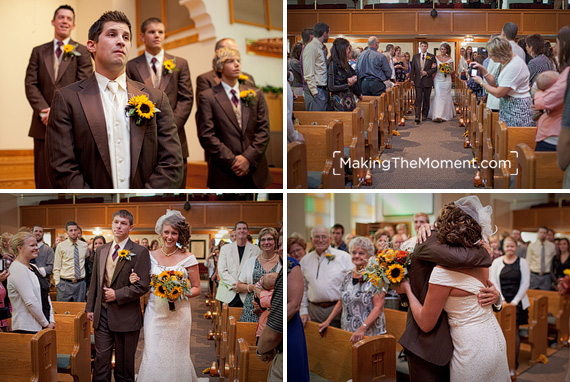 The photos above say a thousand words about how they were feeling at the moment.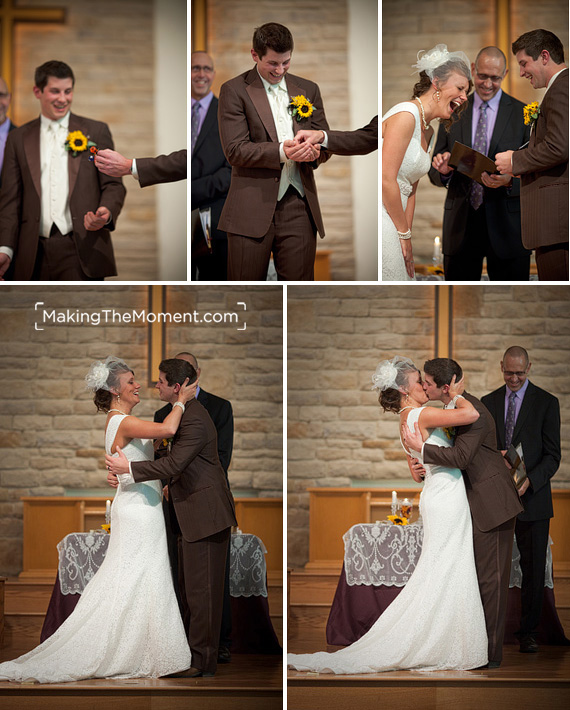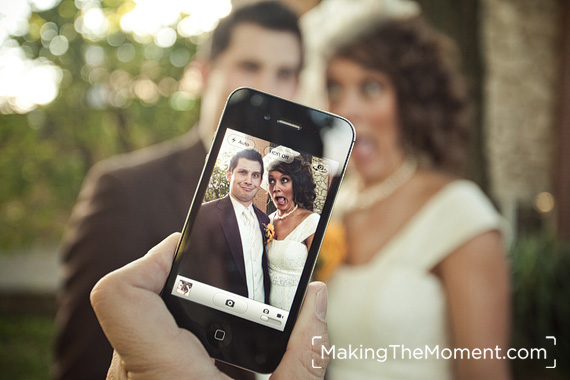 Ok, so Brett & Benjamin do the polorid pictures which is vintage wedding photography at its finest and old school, but I rock the technology. That's right; iphone baby!   After the wedding we took a hey ride back to the farm which was very fitting.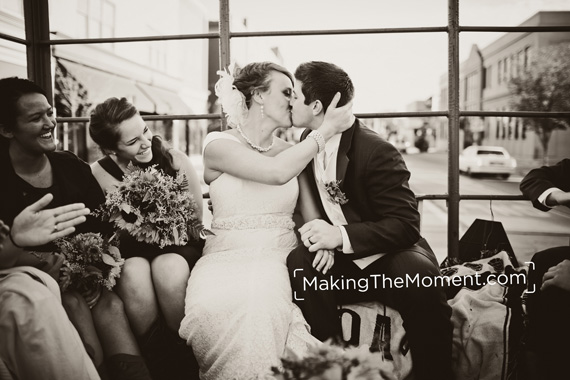 For Jace and Rachael having the wedding reception in the barn on the family farm was so special.  They both have so many memories here.  Jace climbed the hay bails as a boy and Rachael learned that falling in love with a Hartzler means working the farm & milking the cows.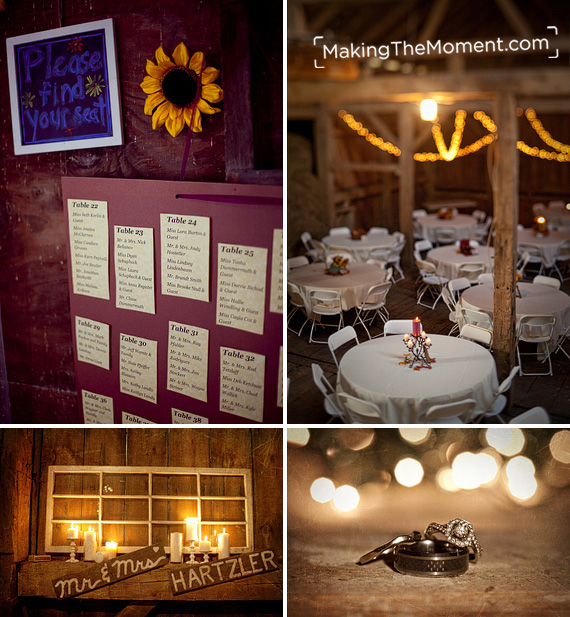 The image of the rings above is special.  We always do a ring shot at every wedding but Rachael's wedding band has much meaning.  It was made from her father's wedding band, and although he passed and could not be at Rachael's wedding, she will be able to carry his memory with her through her life and marriage.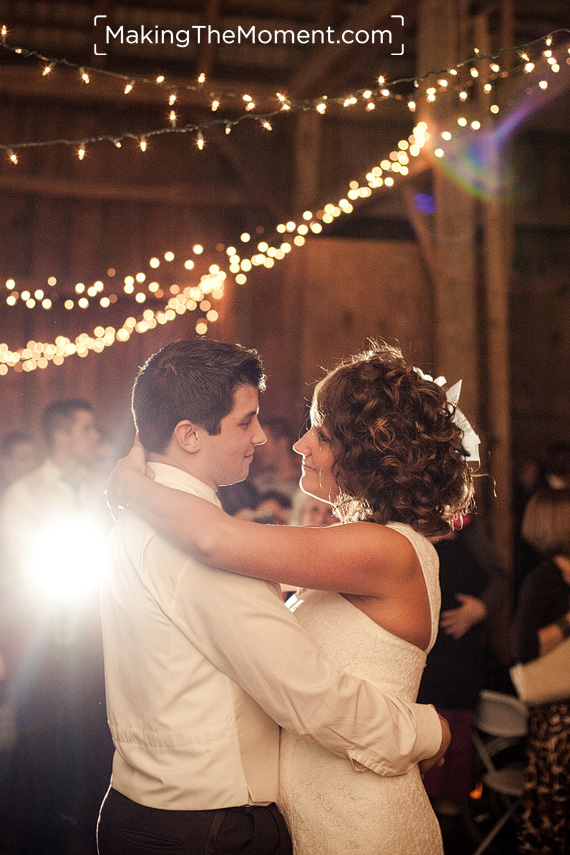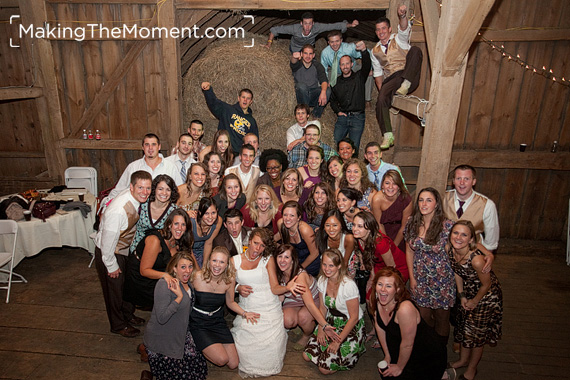 With cows below in the barn wondering what the heck was going on, this crew partied like rock stars. Dancing so hard you could feel the barn floor moving.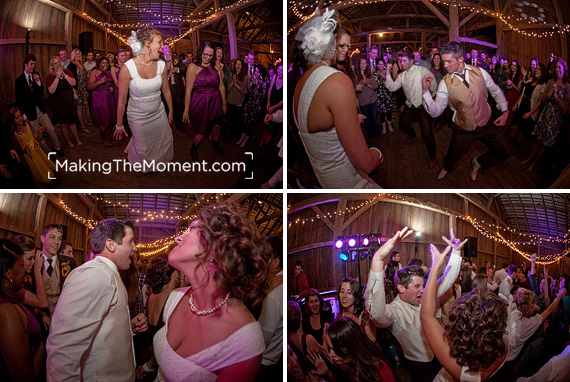 This is how it felt, with mad lighting and music, thanks to Rock n- Ron's awesome DJ skills.

Nothing says "Autumn night on the farm" like an old fashion bonfire. Jace & Rachael braved the cool night air for a cozy snuggle around the fire.   It was a great way to finish a day of amazing wedding photography on the farm, and moments that will last forever.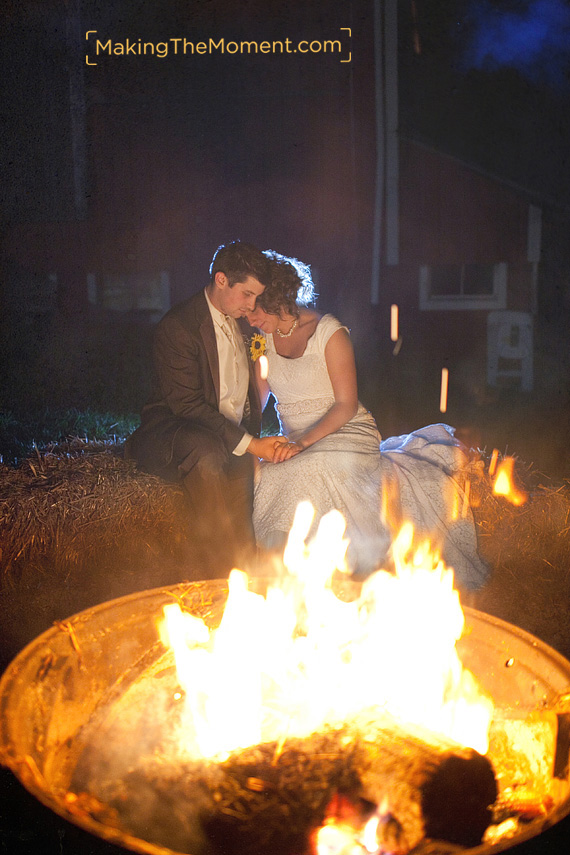 Posted In Around Here, photos, Wedding