If you have never seen the movie Karate Kid II, it is a most see love story mixed with martial arts, and life lessons.  It is also a film that will help you understand Betty and Y's love story.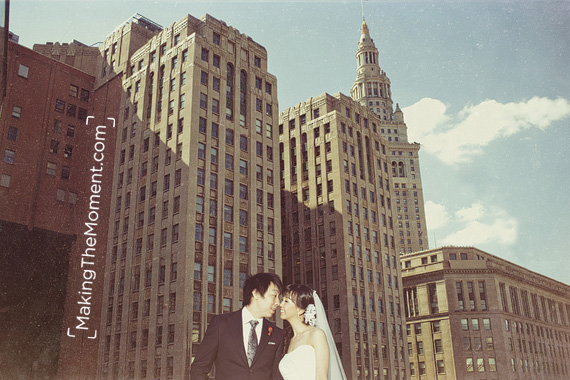 These two fell in love, and I even think Y is the man who will fight for Betty's honor.  This also is Y's favorite Martial arts film which I was surprised to hear,  but he said to me, "the story is just so good, and that is what makes a great film".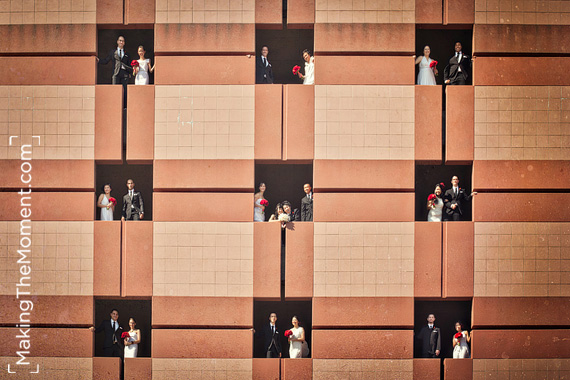 Ok so the wedding took place in Cleveland not Okinawa, but these two not only plan on spending their life together they also share a dream.  Y's love of Martial Arts moved him to open a Kung-fu Studio in New York City where they both work.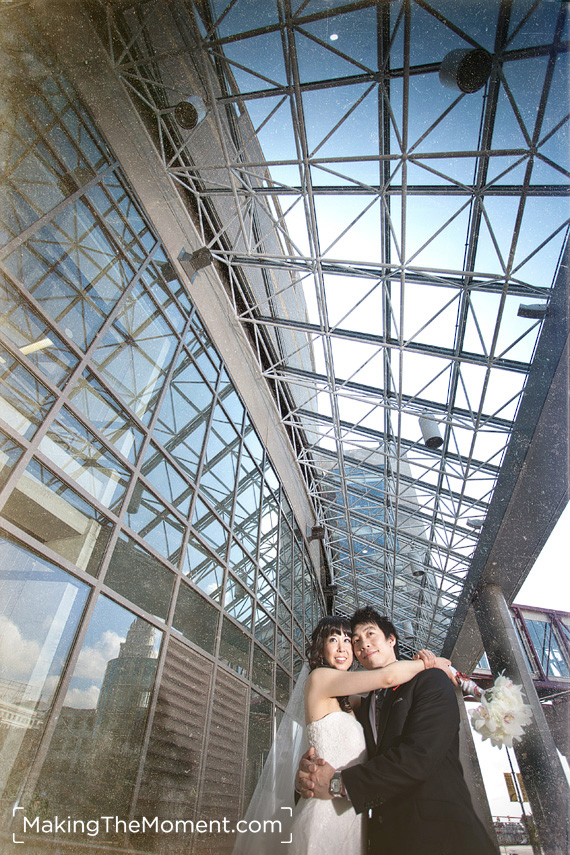 The wedding took place at the Airport Marriott Hotel where both the guys and girls got ready.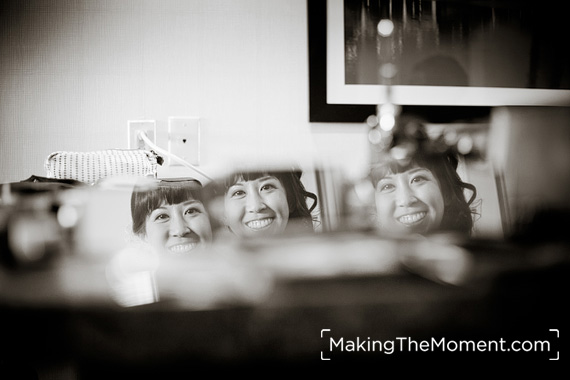 I just happened to see this when Betty was getting her make-up done. Being a cleveland photojournalistic wedding photographer, moments like these are fun to grab as they occur.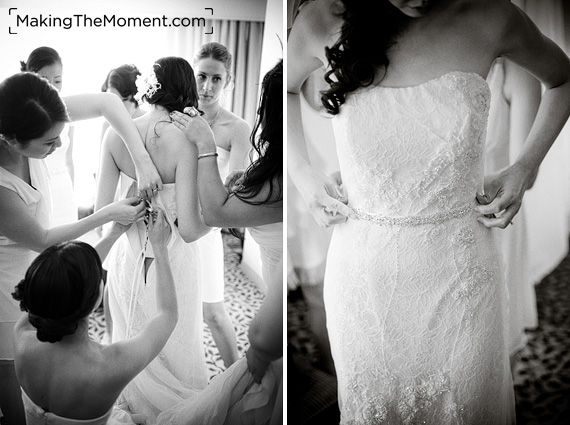 Once the dress goes on, I love seeing how all make-up, hair and beauty of a bride work together. In this case all I can say is WOW – did Betty look great!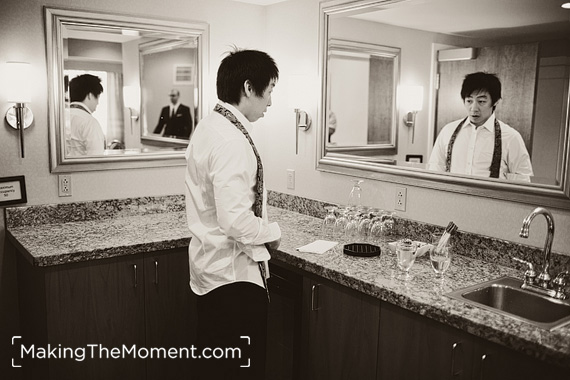 The guys got ready in the Hotel parol where the shoes where the story of the day, and  no they were not your classic paten leathers. Each groomsman had his own pare of Converse each with it's own color scheme.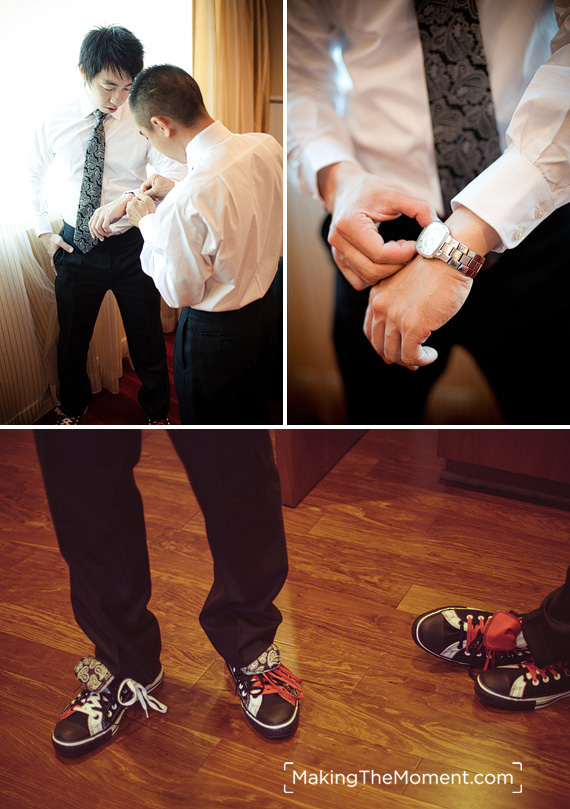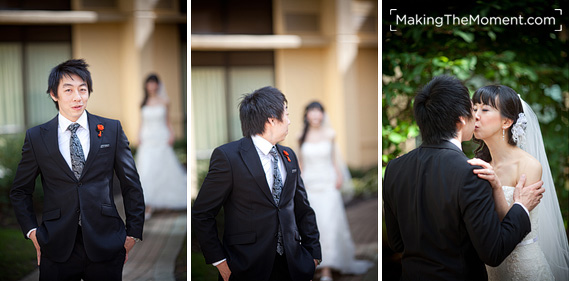 At Making the Moment we love what we call a "first look". This is where a bride and groom chose to see each other prior to the ceremony for their creative wedding photography.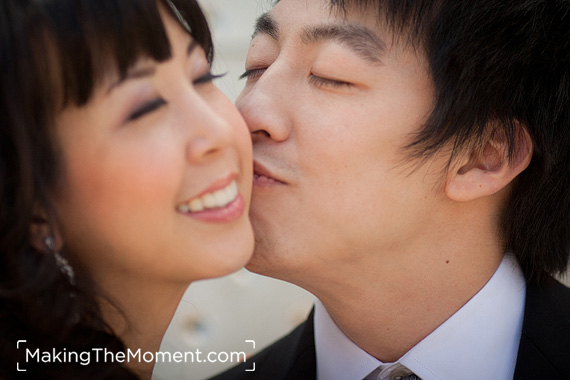 These private introductions are something we arrange and yet allow to naturally occur.  To me there is nothing better than a groom seeing his bride for the first time in a private moment.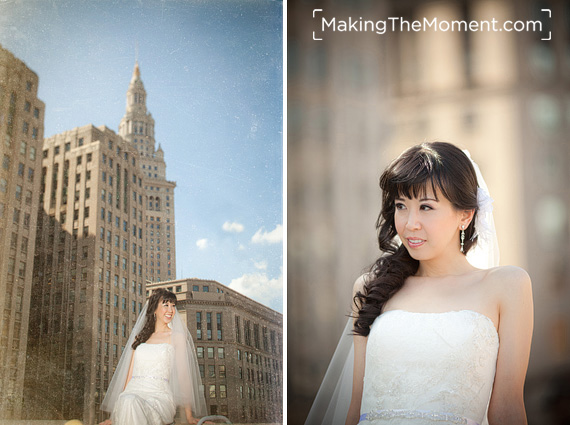 Love, love, love these images from their creative wedding photography session in Cleveland.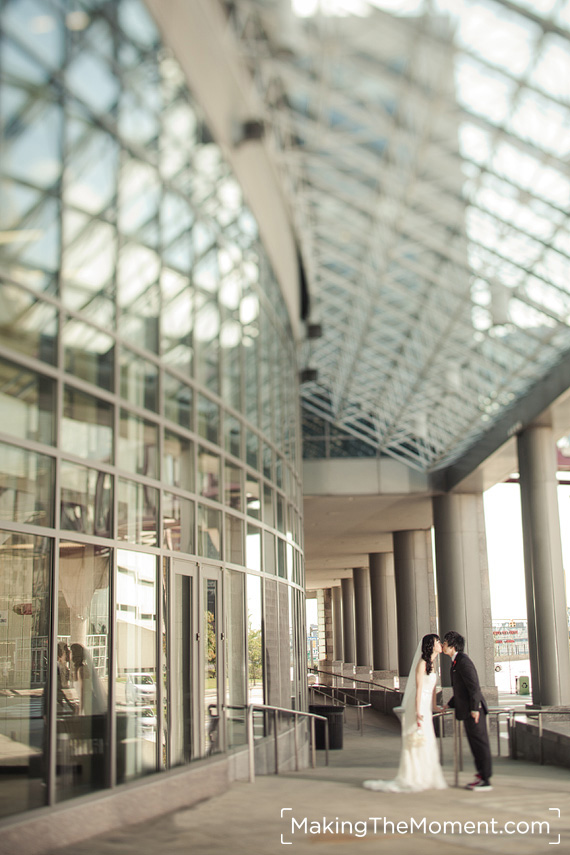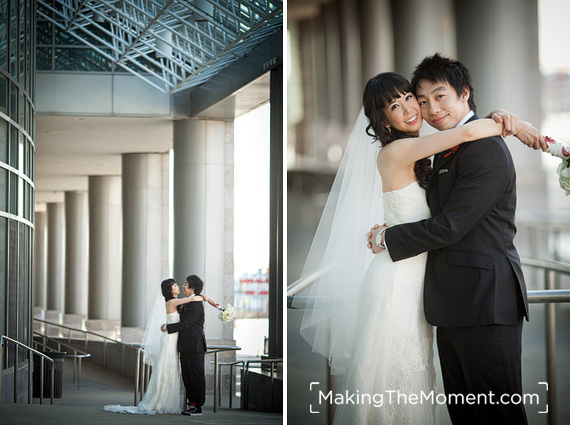 Creating unique and modern wedding photography in Cleveland is SO much fun. I love the clean architecture and character our city has. Unique wedding photography is only a building or an alley away when you are a wedding photographer in cleveland with a passion for art and fun.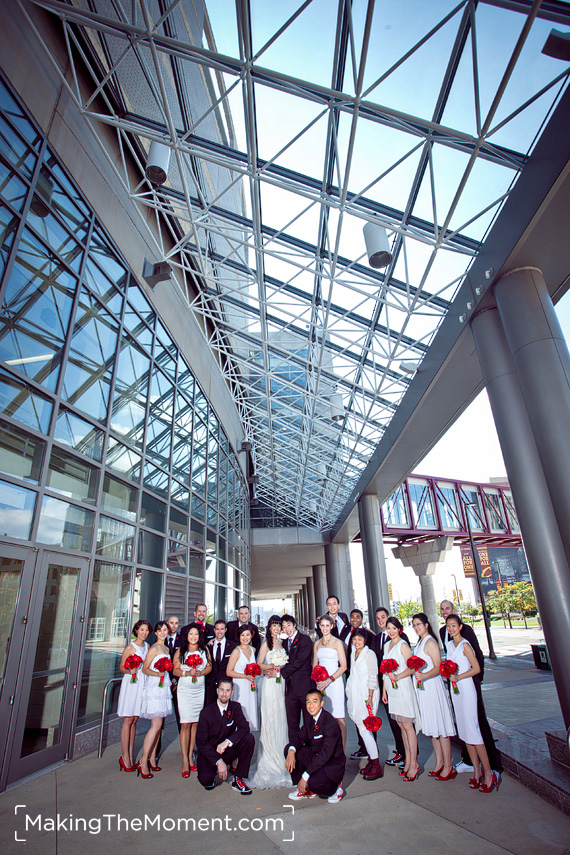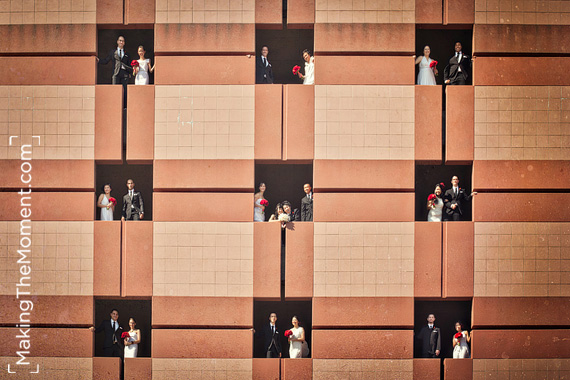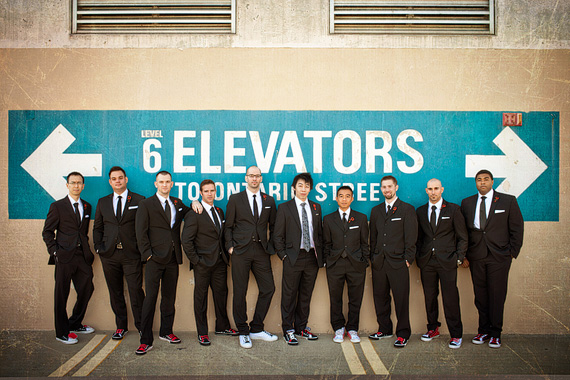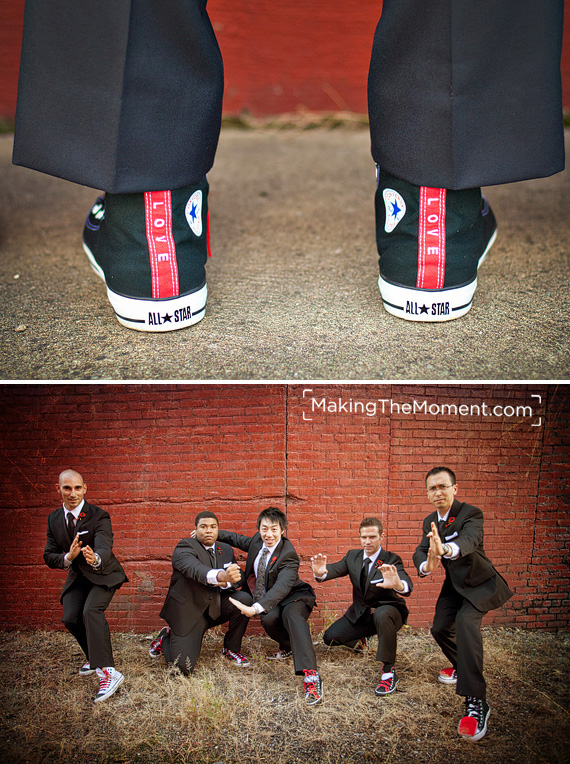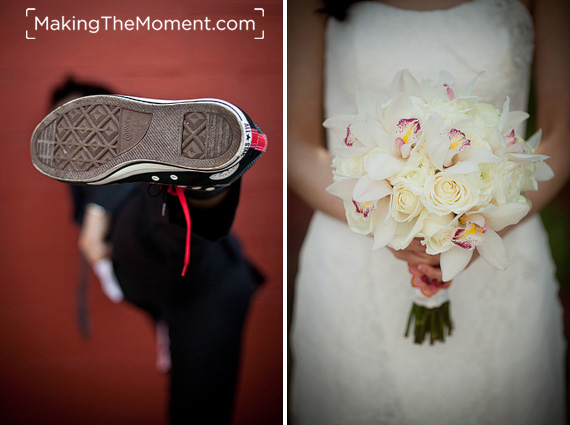 Kung Fu  was a must.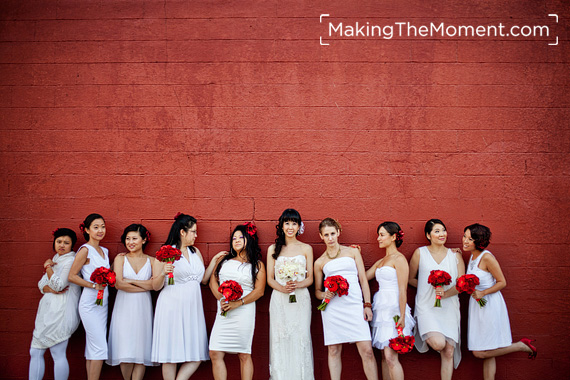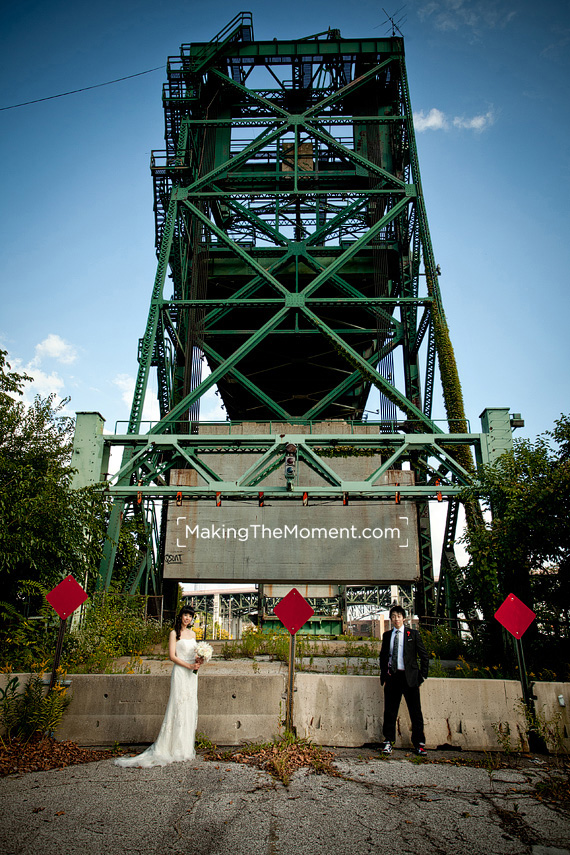 Inspired by the cover to the film Brides-Maids.  I knew this group of girls could pull it off.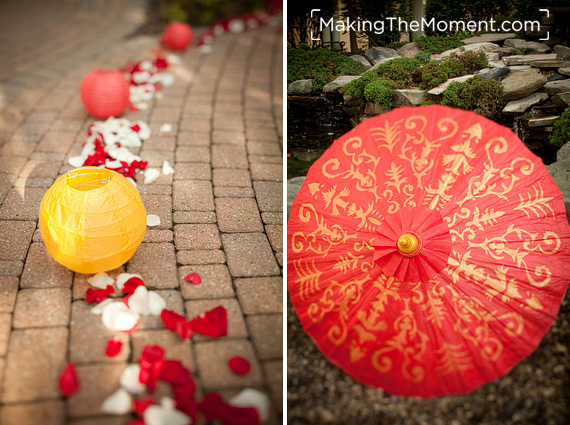 After the creative session we headed back to the airport Marriott hotel in Cleveland for a magical wedding. The Airport Marriott in Cleveland is a wonderful place to have both your wedding and your reception.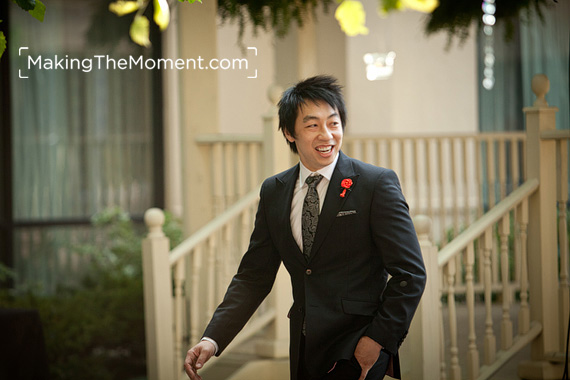 Outdoor weddings at the Airport Marriott hotel in Cleveland are simply wonderful. The area outside has so much class and a natural shade to it, creating a wonderful venue for an outdoor city wedding in cleveland.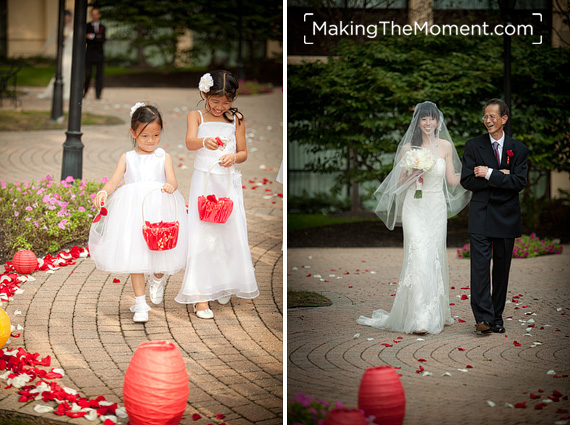 These two said their wedding vows at a small bridge in the courtyard at the Airport Marriott in Cleveland. It was so easy to photograph, especially with all the joy in the air.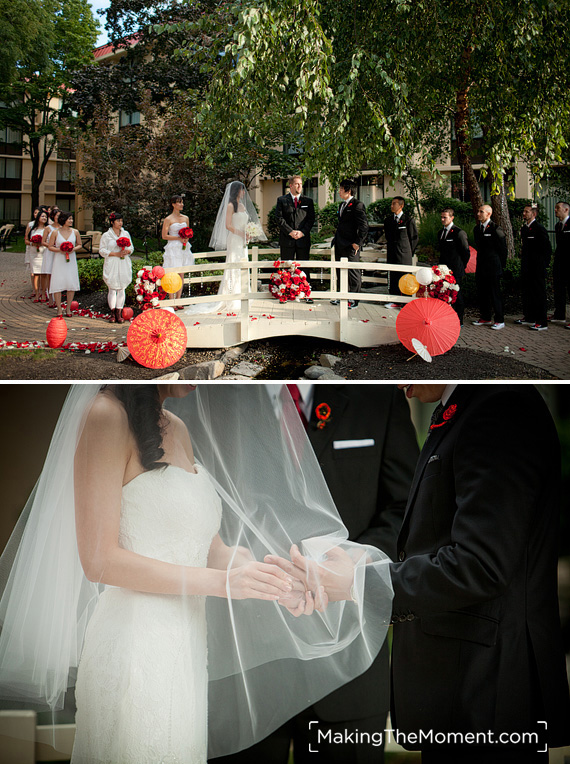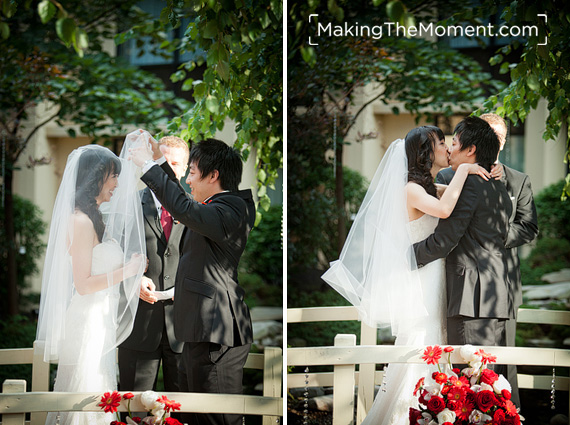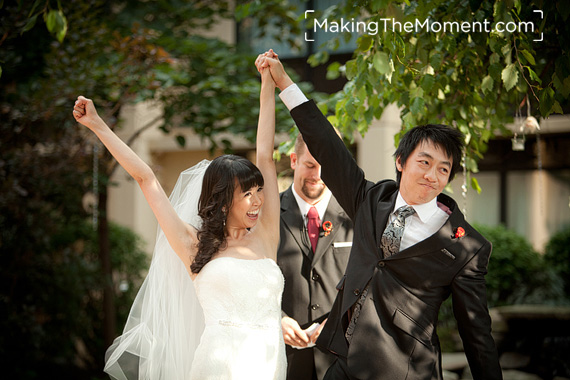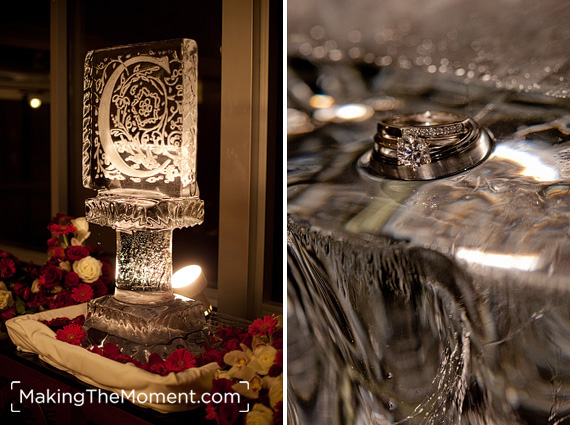 The reception followed immediately. The wedding reception at the Aiport Marriott in Cleveland took place in the banquet hall next to the court yard, and Betty and Y did this party up right.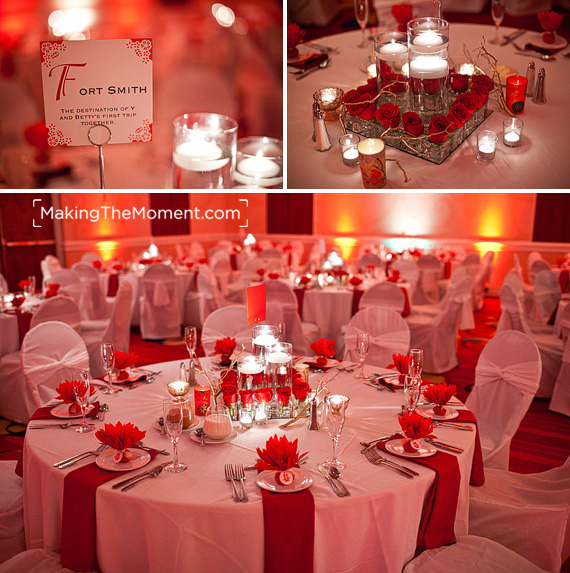 The color and table designs at this Cleveland Airport Marriott reception were un-real. They perfectly matched Betty and Y's energetic and Kung-fu themed wedding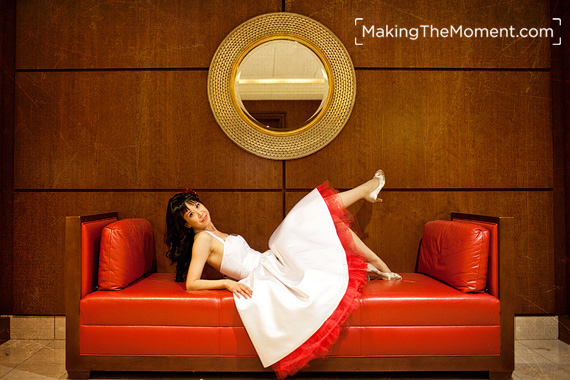 Betty did a dress change before the reception at the Airport Marriott hotel in cleveland – we had to use this red couch for some fashion inspired wedding photography.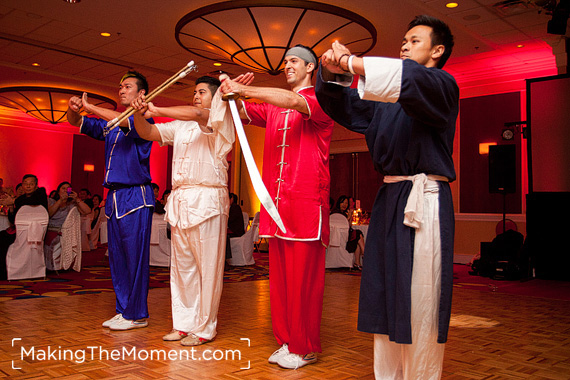 To start the reception….wait for it….that's right a martial arts demonstration.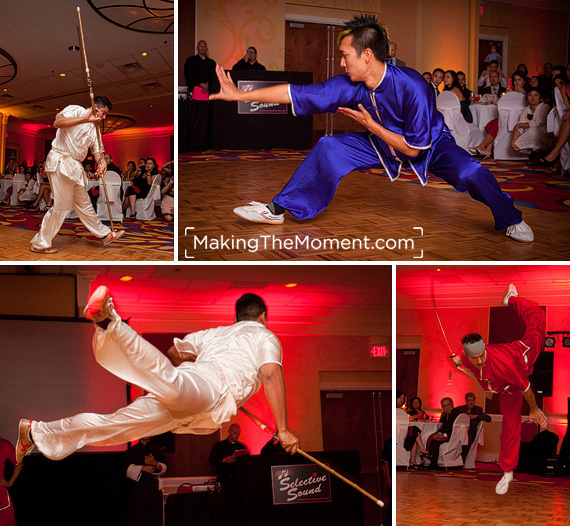 Seriously, who get's to have Kung-fu artists at their wedding reception? The demonstration was as fun to watch as it was to photograph.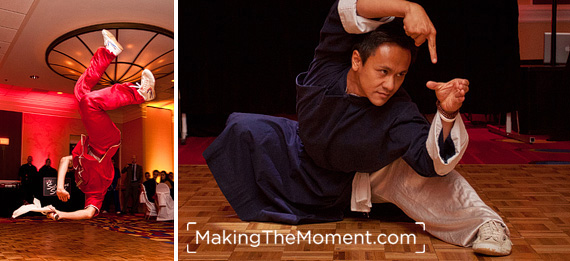 The party from this point was insane, and the dancing amazing and even included a guy doing head spines.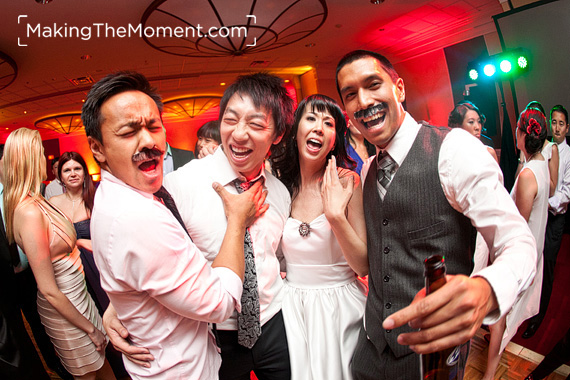 Seriously, wedding receptions at the Cleveland Airport Marriott are amazing and fun, especially when you have family and fiends like these two had!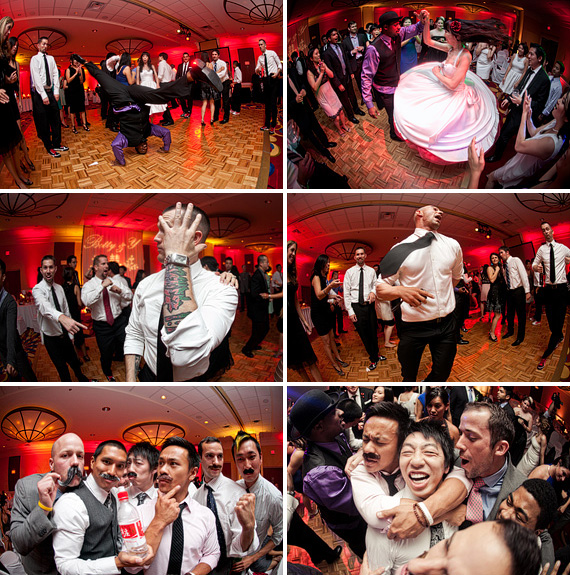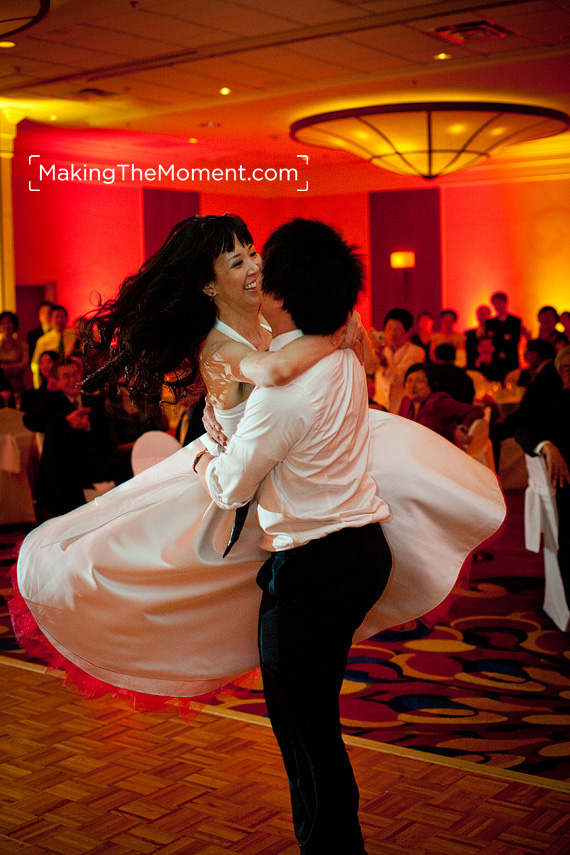 Many congratulations to our friends Betty & Y – we wish you the best for the years to come, and are so thankful you asked us to be your wedding photographers!

Posted In photos, Wedding