Oh yes – it was a good ol' time. I think it's fun to share bits and pieces of my personal life from time to time on here. I of course love blogging about the many weddings we photograph around town, and I thought it would be fun to share a handful of images and stories from my recent adventure into the wilderness.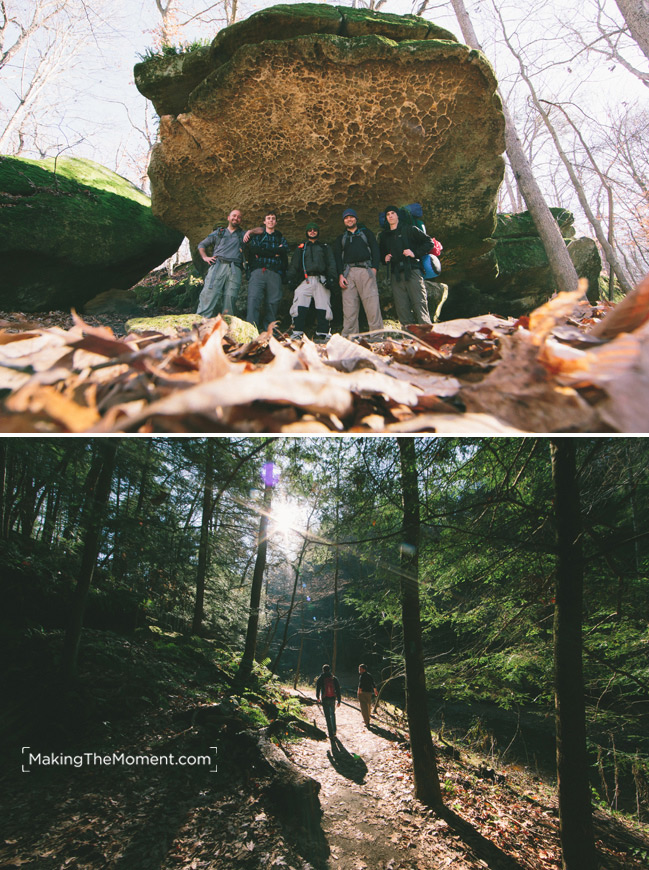 We generally photograph weddings every weekend from April until early November around here, so a weekend off is the rarity in the life of a working wedding photographer. A couple of weeks ago I set out with some friends to Zalesky State Park in Ohio, where we went on a three day backpacking trip.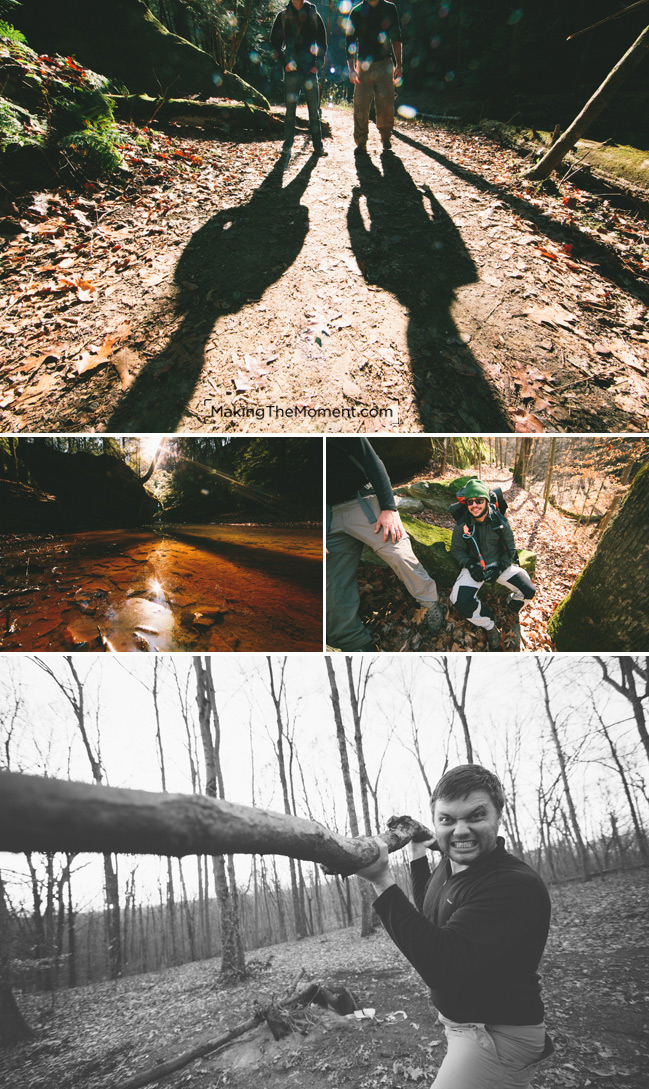 It was pretty much the exact opposite of all things wedding – nothing white, nothing clean, and roughly 20 miles of hiking up and around hills and through woods. It was a huge reversal on my typical weekend, and I loved getting out with the guys to get some quality time in with my friends.
Above left is Brian – one of my best friends and the guy who really set up most of the planning on the trip. Top right is key-bot, a local film / video artist who took plenty of instagram images for us.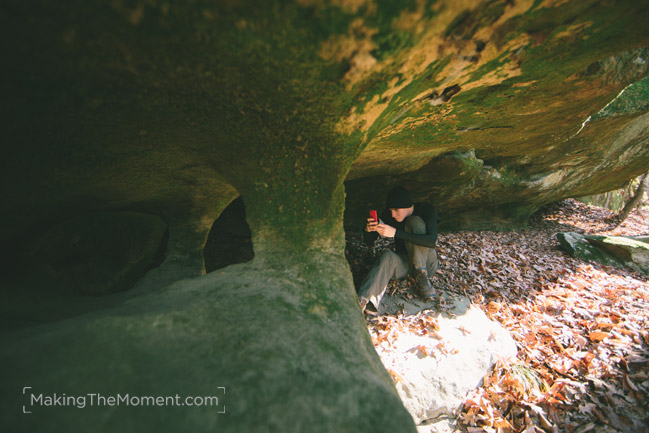 Speaking of KevBot instagramming 🙂 Be sure to follow him here; he's pretty awesome.
I did bring my camera (how could I not?) but I must confess I found freedom in capturing far less images than I do on a typical weekend. I only captured a handful of moments, times and views I enjoyed and thought would be important to capture. It was so nice to be slow paced and thoughtful behind the camera.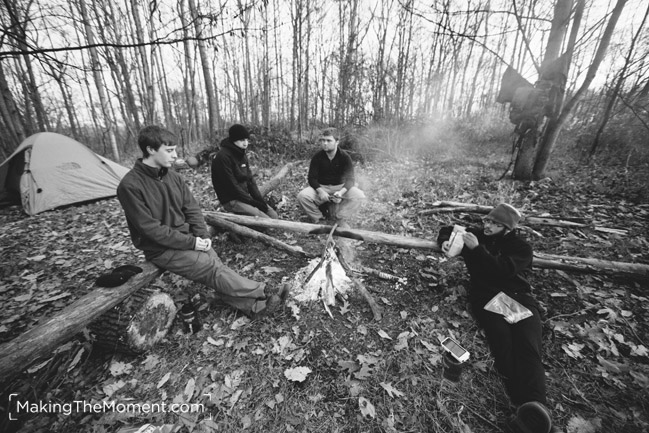 One of the best things about getting out with friends away from everything is the fireside. It's a chance to slow down and just talk. We had some wonderful conversations together. On our final night we could hear packs of coyote's howling back and forth from peaks around us. It was simultaneously terrifying and wonderful.
We also rocked out some light painting around the campfire one night. We even incorporated our official trip hashtag in it (#manhike2012) – something we used on instagram to compile our images collectively. Yup – we had cell phone access – despite being out and away from people, we still made use of technology 🙂