Paul and Holly have an intense and sincere love. You can see in their eyes the beauty and commitment that they hold for each other.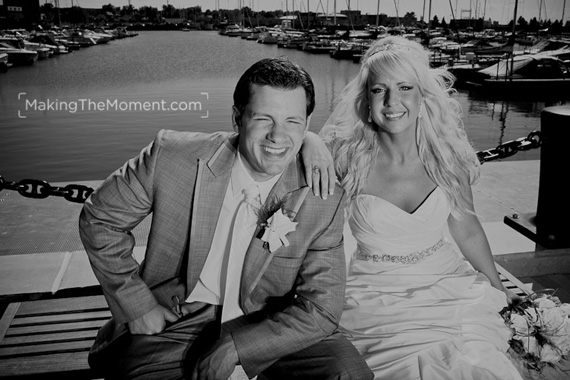 The emotional & artistic message I built into the below photograph says it best; "the strength of our love could circle the world and find each other's eyes, locked in with the other's."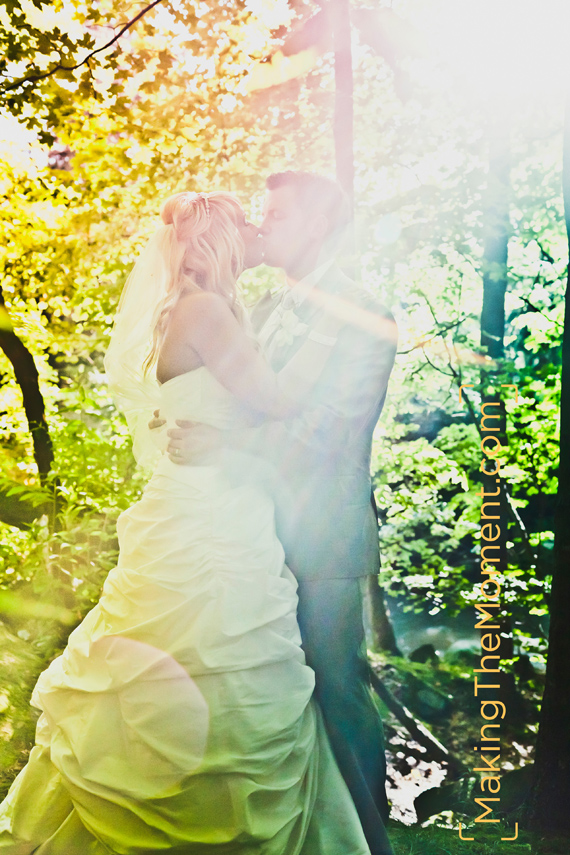 True artistic wedding photography isn't just a rushed image captured accidentally (or blindly by luck), but rather thought out with intent and passion.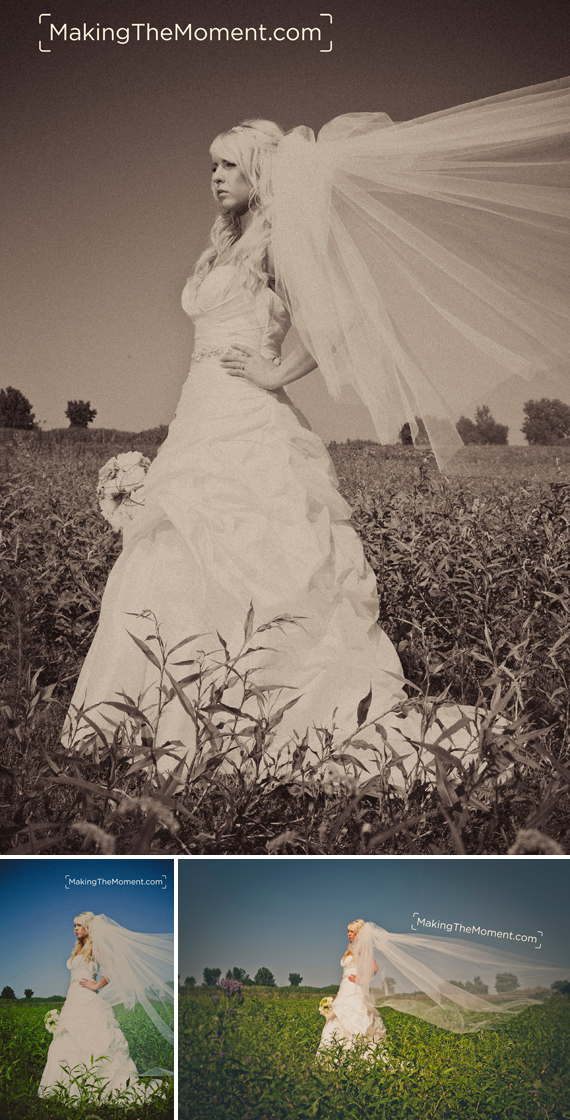 The creative wedding photography I have crafted for Paul and Holly is just that, imagery with intent. It communicates, it screams story and shares a real message in it's presentation.

As a creative Cleveland wedding photographer, I aim to share narrative in my wedding photography through candid & photojournalistic wedding photography. The image above left holds deep meaning for Holly, and I was pleased to capture the moment for her.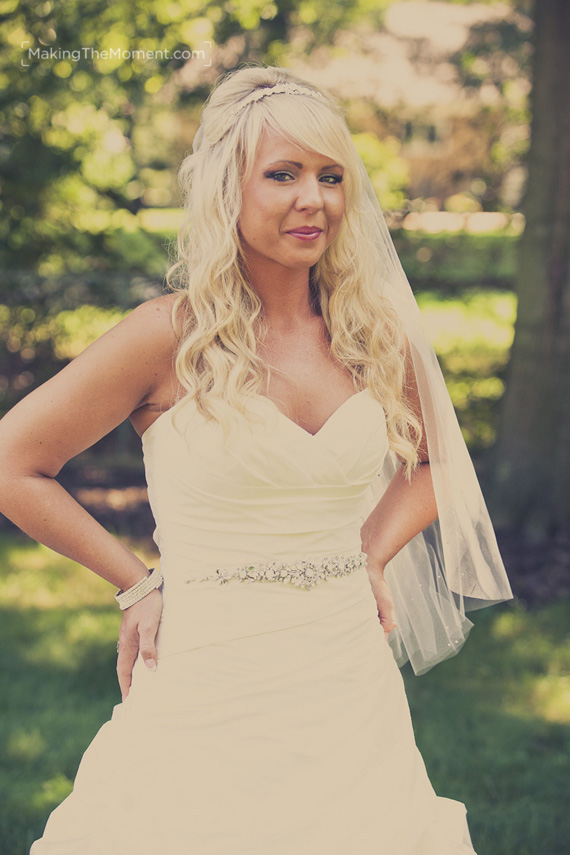 The little moments of a wedding day are priceless – all the details are such an important part of any good wedding photographer's coverage.

Holly's wedding flowers were beautiful. Created by Cleveland Wedding Florist Florist Hen 'n the Ivy they held color and were such a sweet accent to her wedding day.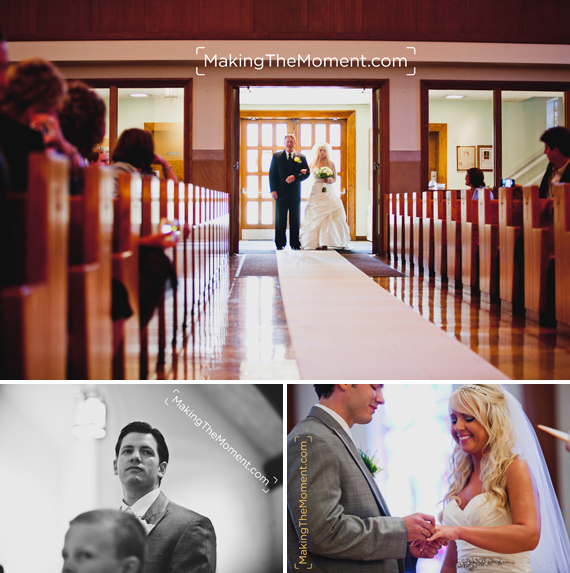 Paul and Holly had their wedding ceremony at St. Anthony of Padua Parish in Lorain, Ohio.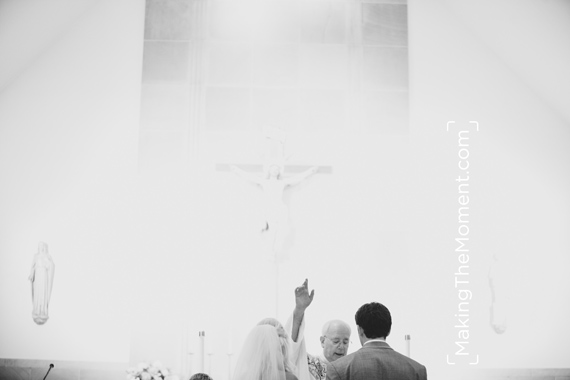 I love this candid and artistic wedding photograph of Holly's priest praying for them. Sometimes breaking the rules of photography yields the best of images.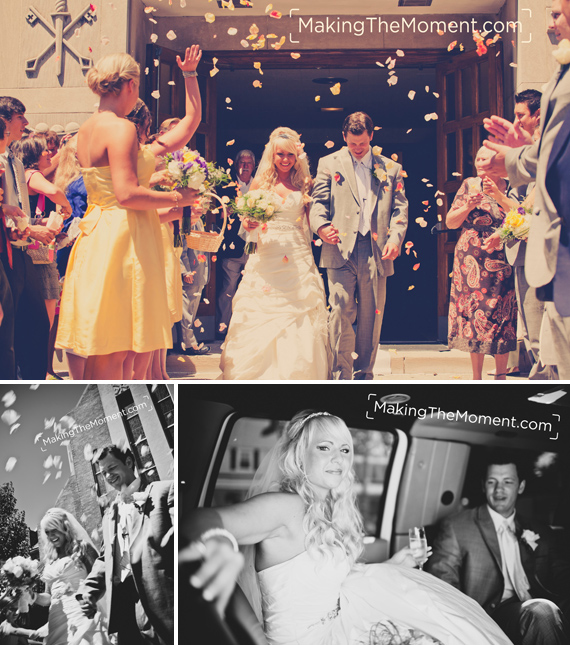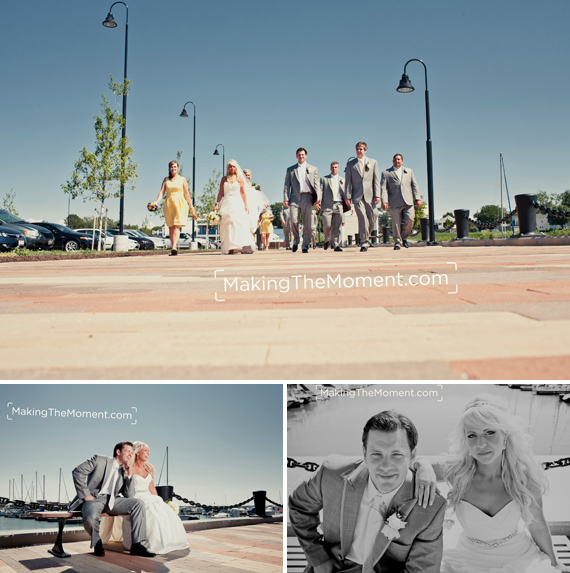 We had a playful and sweet creative wedding photography session in Cleveland. It was a bright and sunny day, and I'm not afraid to work with harsh light to craft imagery.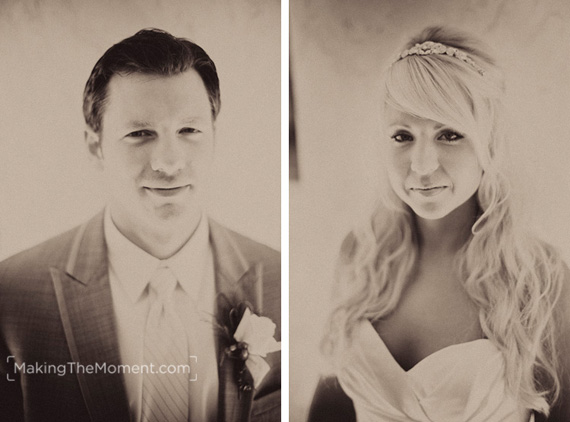 These wedding photographs of Paul and Holly hold a certain vintage vibe to them. I dig.

One thing I embrace as a wedding photographer in Cleveland is the power of separation. It creates a distinct visual contrast that allows you to mentally yearn for a couple to be back together. The separation isn't right, and you know it – your mind brings them back together.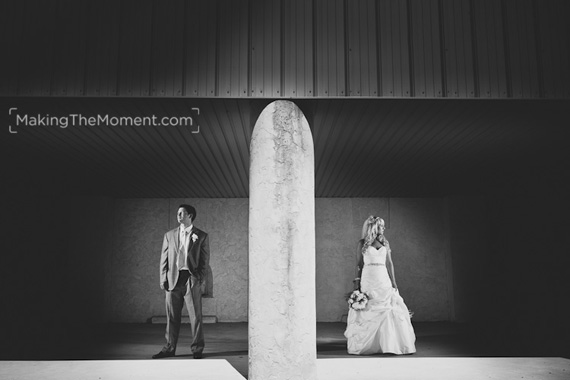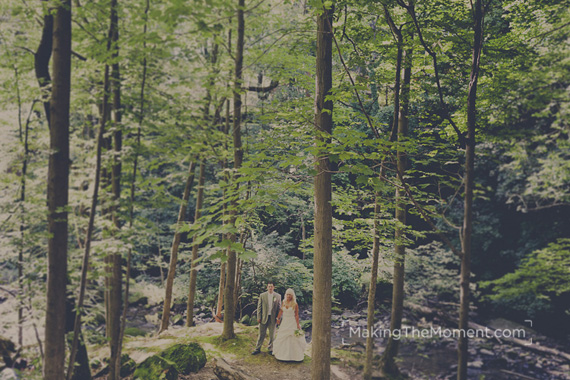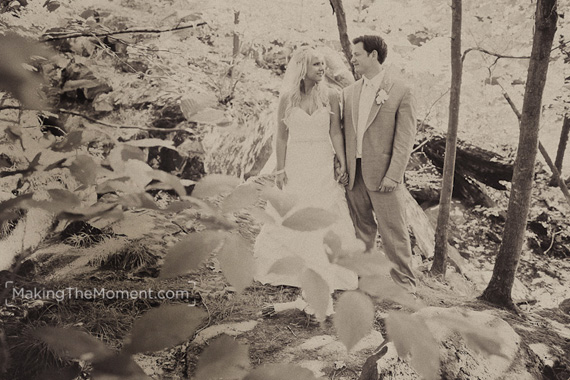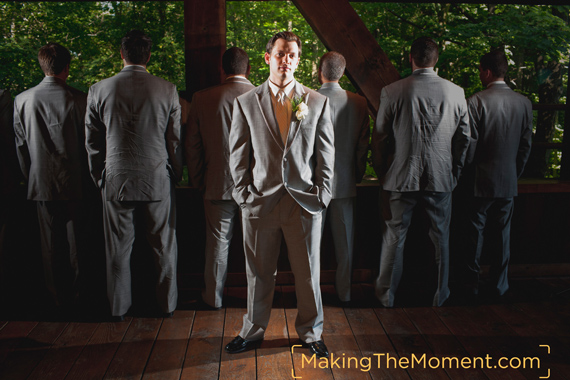 Paul and his groomsmen. I feel you can really see his strength here.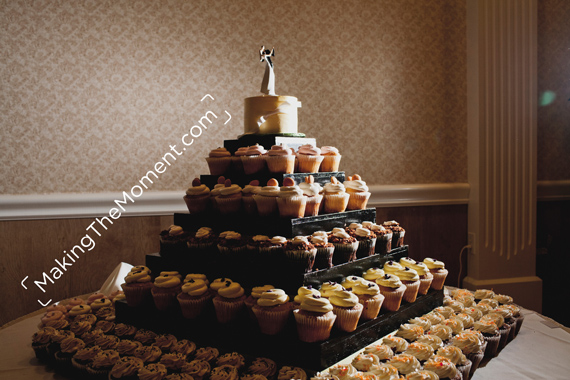 Paul and Holly's cake was actually a hierarchy of cup-cakes, a fun trend I've seen lately in wedding cakes. It was crafted by A Cookie & A Cupcake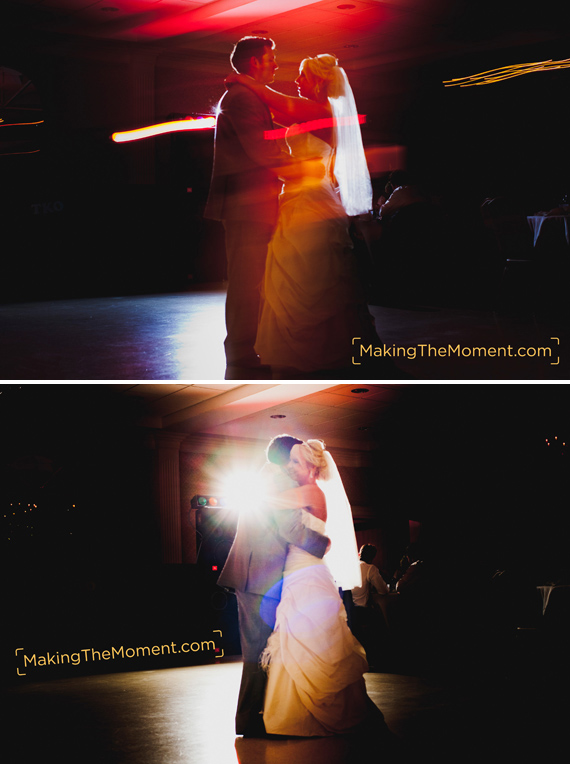 The wedding reception was held at Tom's Country place in Avon. Tom's Country place in Avon is a fun "country" style location for a wedding reception near cleveland.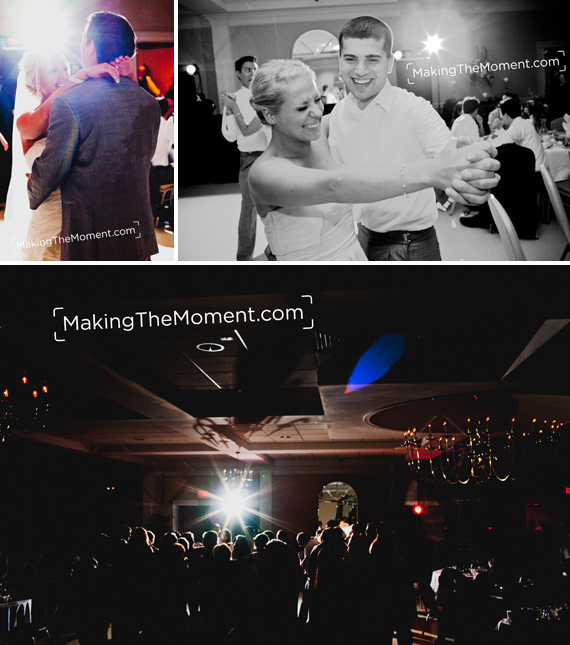 The reception at Tom's Country place was a real party – thanks to the awesome talent of a set of awesome cleveland wedding DJs – TKO entertainment.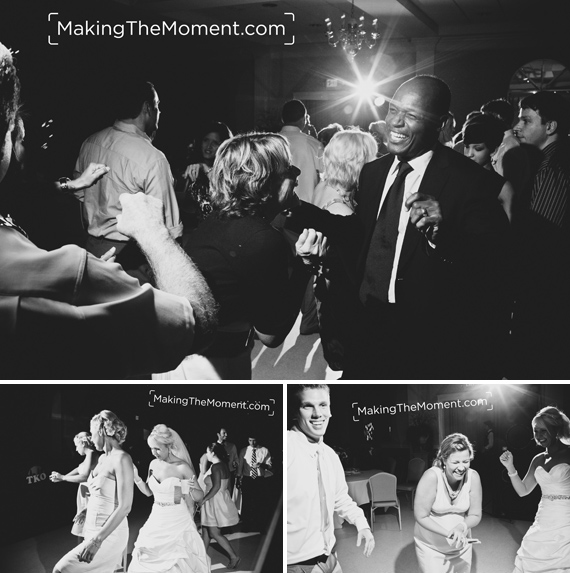 Paul and Holly – much love and many congratulations to you. Thank you SO much for choosing Making the Moment photography as your Modern Cleveland Wedding Photographer.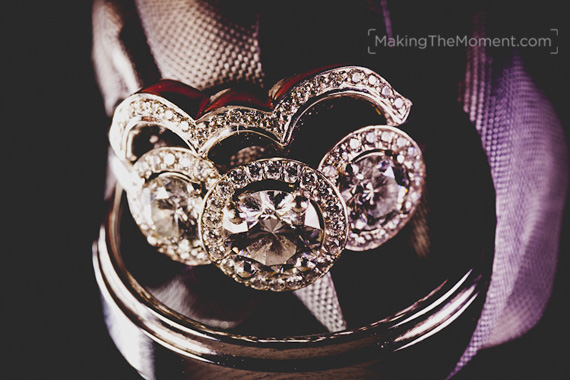 Posted In photos, Wedding