I don't really quite know where to begin here. Kyle and Nicole are the type of couple that just light up the room when you're with them. Their love shines and reflects a glory and a larger story of faith, life and love, and they are inspiring to be around. In short, I enjoy and respect these two immensely.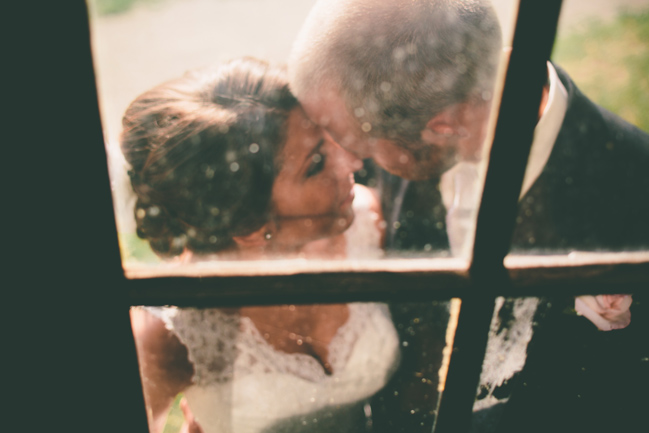 One of my very favorite images from their wedding at Hale Farm and Village – and perhaps one of my favorite images of the year as well. I caught a moment of intimacy through the dusty and dirty windows of the barn, and they shine with joy and love.
As for favorite images, all three in the set above are dearly loved… I'm a bit obsessed with them to be honest. They are all natural in camera images – although I've brought the tones and color out a bit in post production – their natural feel really brings out Kyle and Nicole's love.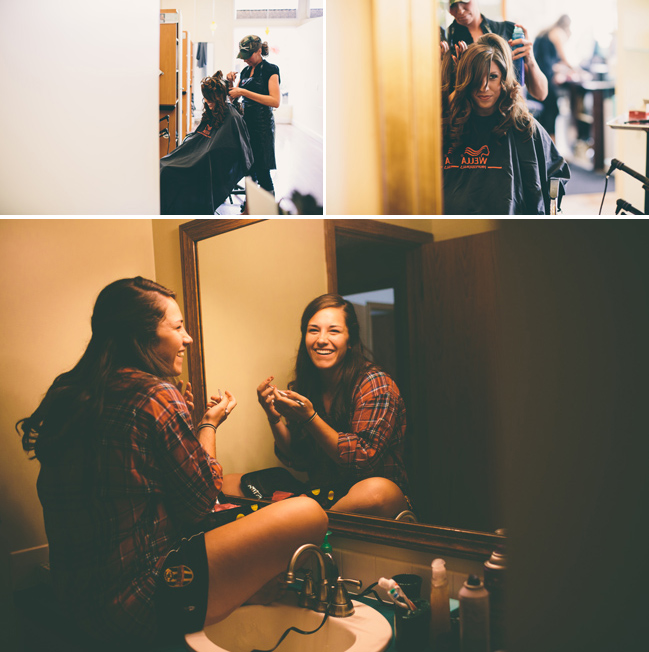 I spent the morning with Nicole at the hair salon. Her wedding at Hale Farms and Village wasn't for a few hours yet to come, and so I was able to chat with her and capture the story of her morning through candid and photojournalistic wedding photography.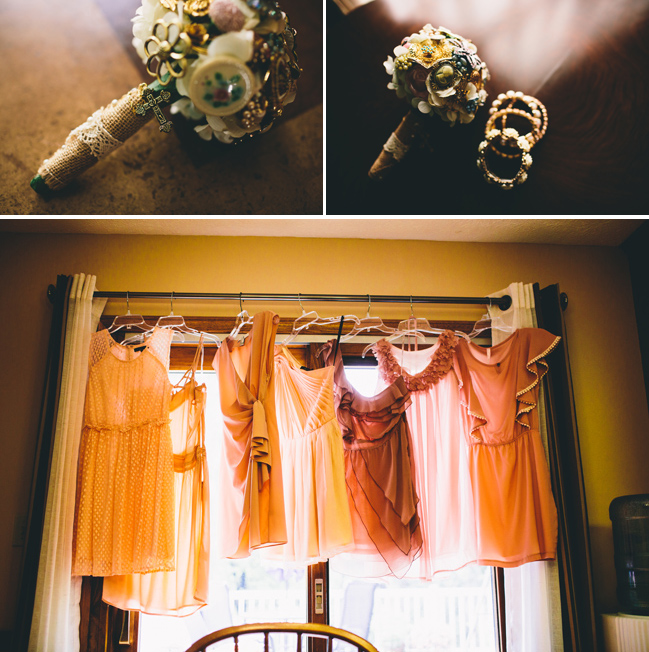 Nicole had a hand-made broach bouquet – a bouquet made entirely of heirloom broaches, pins and other knick-knacks that are important to her and her story. I'm a nut for capturing all the little details that make up a wedding day. I think one of my greatest joys in being a wedding photographer in cleveland is documenting all the bits and pieces that make up the sum of a couple's day.

I was able to spend equal time with the ladies and the men as well in the morning. I found the guys getting ready for the wedding at the UMC mount zion church a few hours before hand.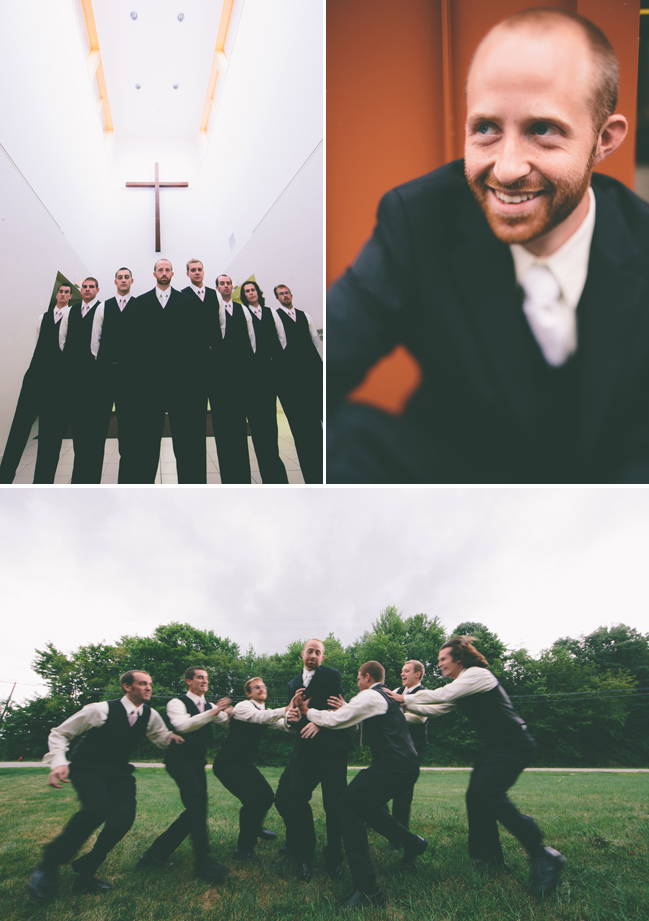 Faith is an important part to Kyle's life, and actually to all his groomsmen. I thought the above picture inside the church was a fitting way to communicate this in his groomsmen images.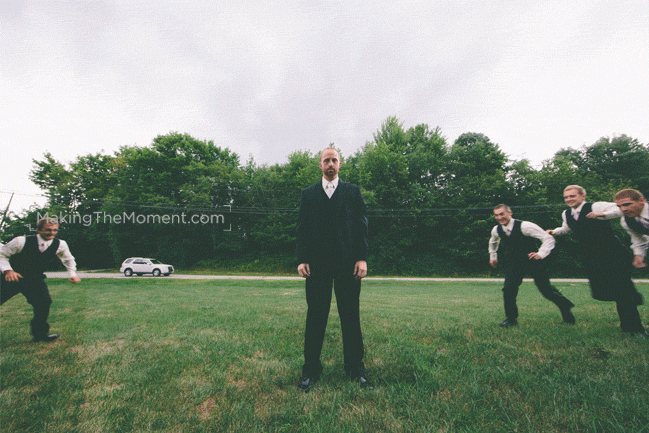 The guys were a rowdy bunch. And I like that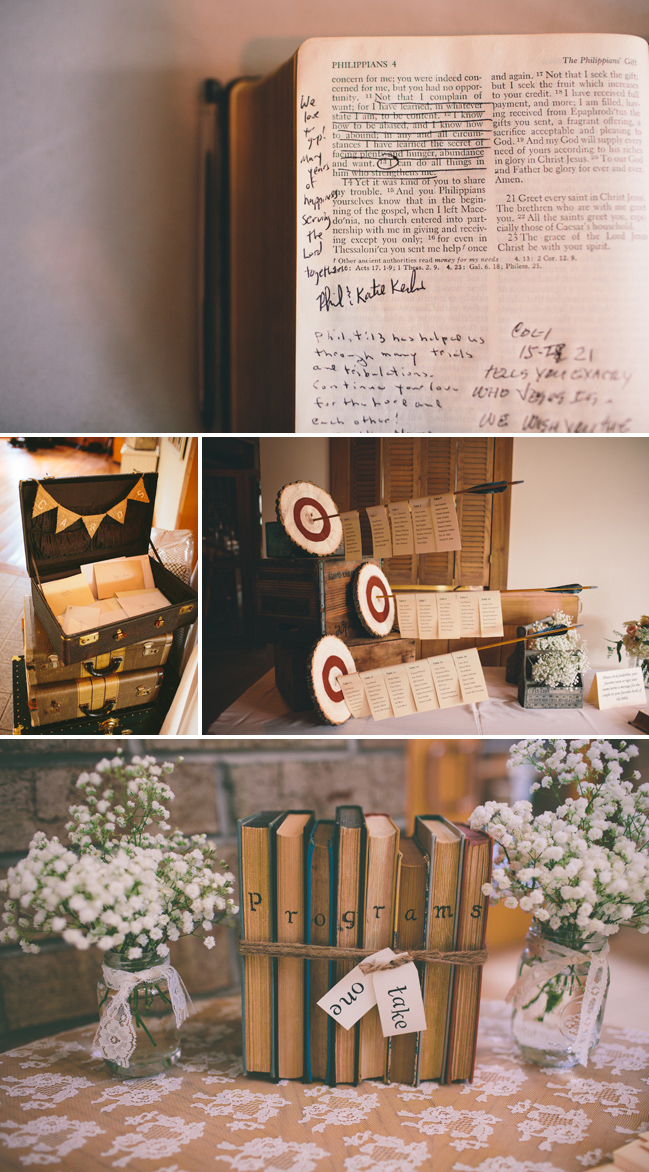 The little handmade details that Nicole put together for her wedding reception at Hale Farms put a really nice vintage touch to things. Her card boxes were a set of stacked vintage suitcases, the seating chart was a set of archery targets with arrows holding the seating assignments, and they even had a distressed bible sat out where guests could circle and write in their favorite bible versus to encourage them in their new life together as husband and wife.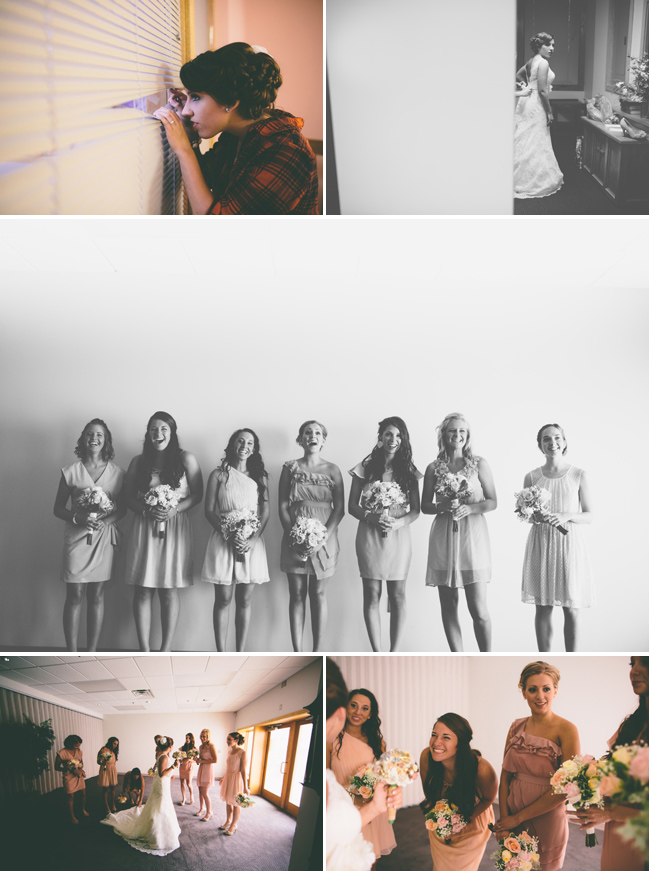 One of my very favorite moments of the morning was when we unveiled Nicole in her dress to her bridesmaids. The black and white image above is their honest reaction to seeing her for the first morning. The joy mirrored on all their faces as they were delighted for their friend made for such a sweet time of celebration!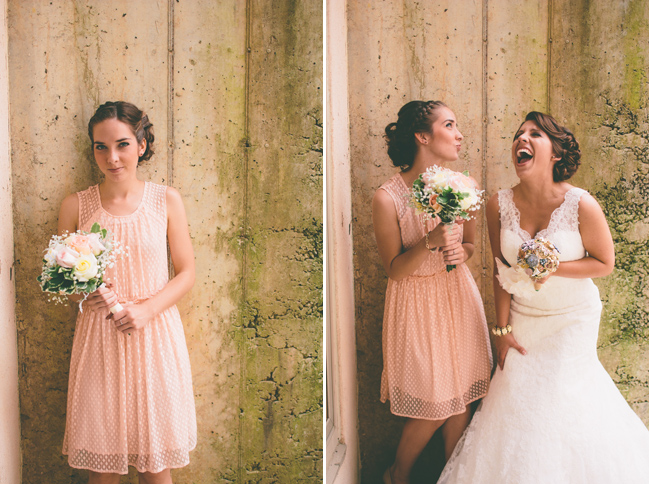 Nicole's maid of honor Kae was an important part of Nicole's wedding day. She and Tom (the best man) were awesome to have around throughout the day!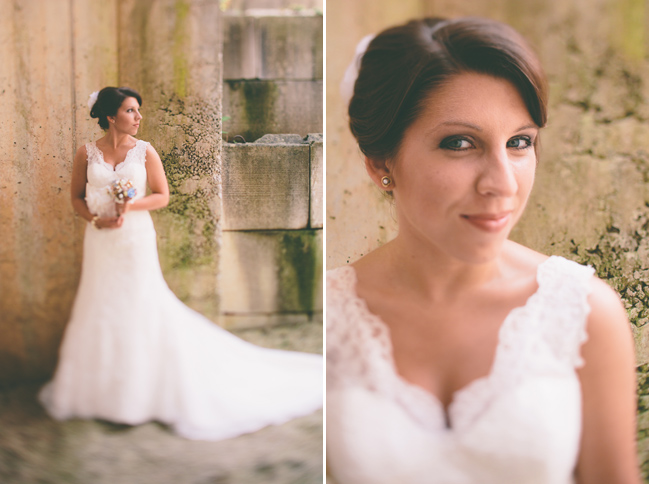 Nicole shines in these images – we created them a bit before her wedding ceremony.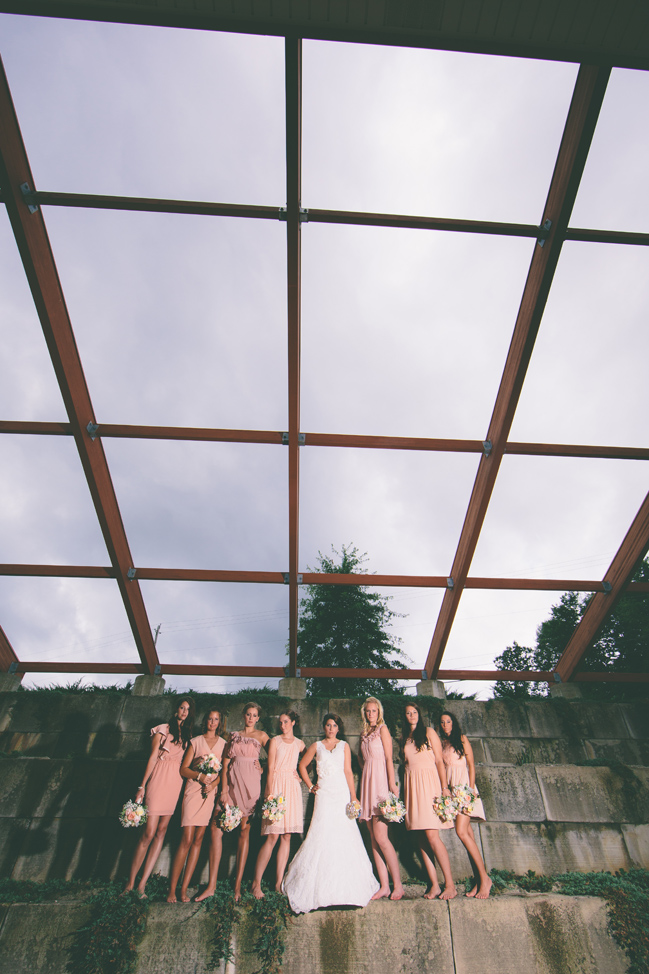 The girls were plain out awesome – I laughed much with them and really enjoyed creating with them all.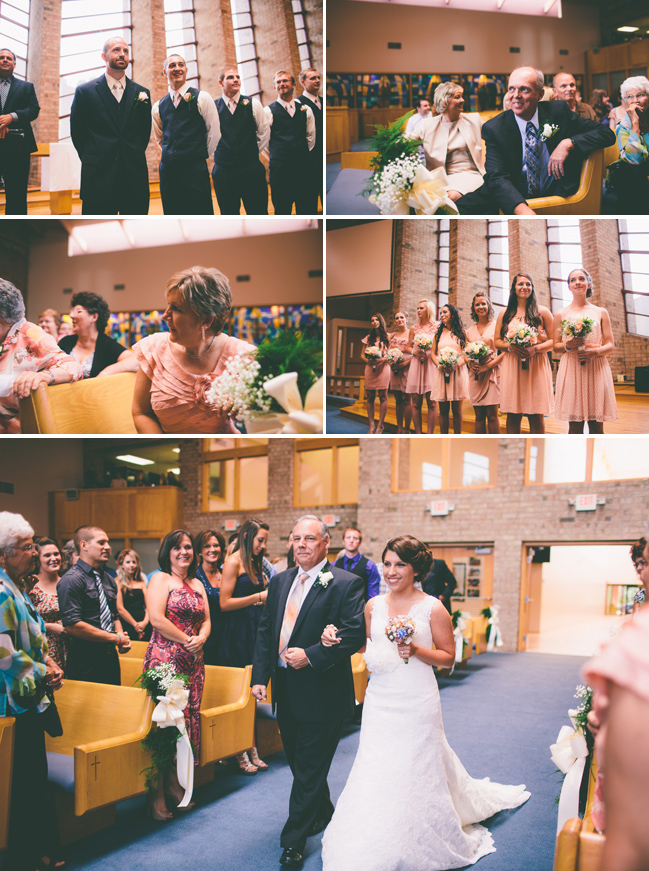 You should have seen everyone's reaction to Nicole coming down the aisle – everyone was transfixed by her – and even caught up in Kyle's reaction as well. I had fun capturing all the little reactions that quickly happened as she entered. It was such a sweet moment!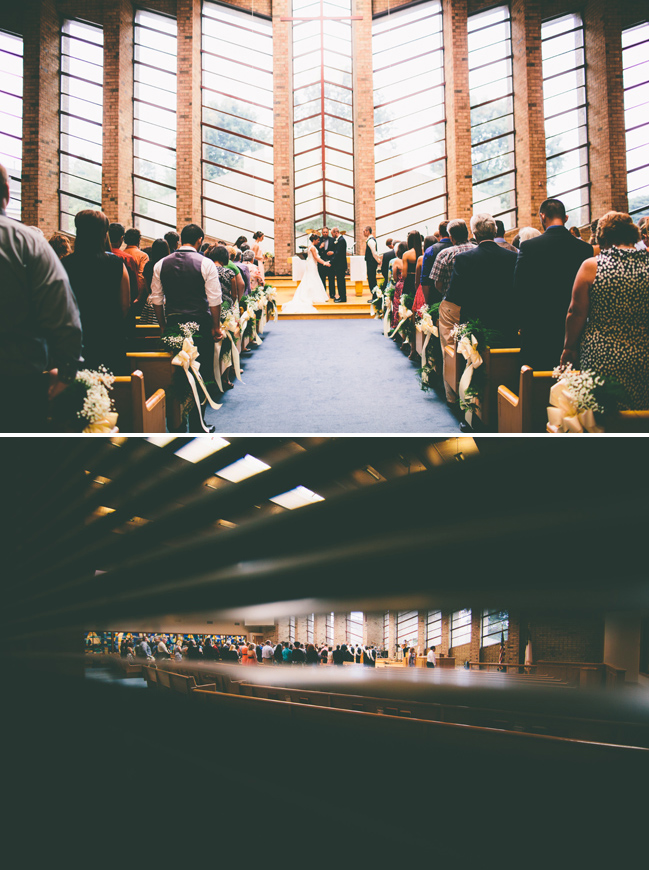 These candid images from their wedding at Montroze Zion UMC church show so much of the feel of their wedding ceremony. I love capturing not just the people in a wedding ceremony, but also taking a moment to "back off" and capture the splendor of families and friends coming together.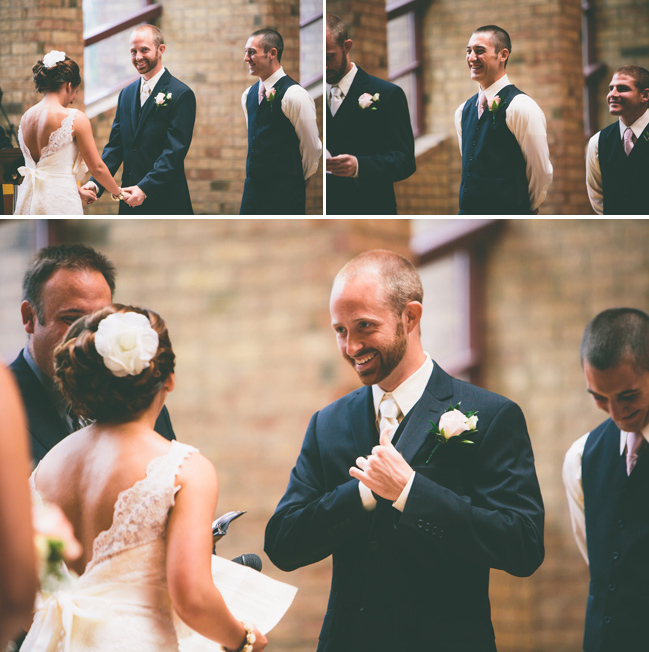 Everyone was so full of joy – I felt like everywhere I pointed my camera people were smiling for these two. It was very special, and an honor to witness and document.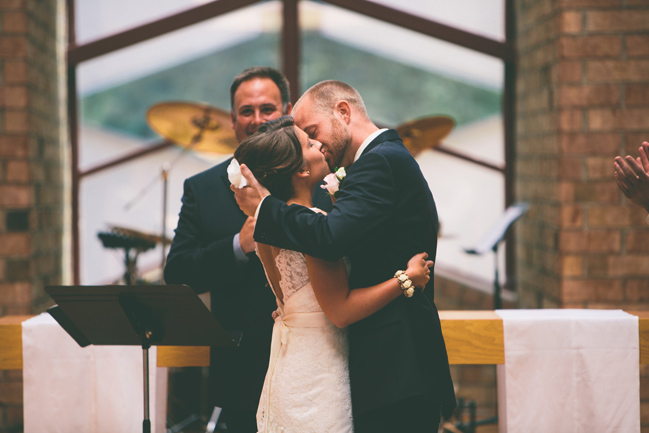 Above – Kyle and Nicole's first kiss. Yes – their very first kiss ever

Very special.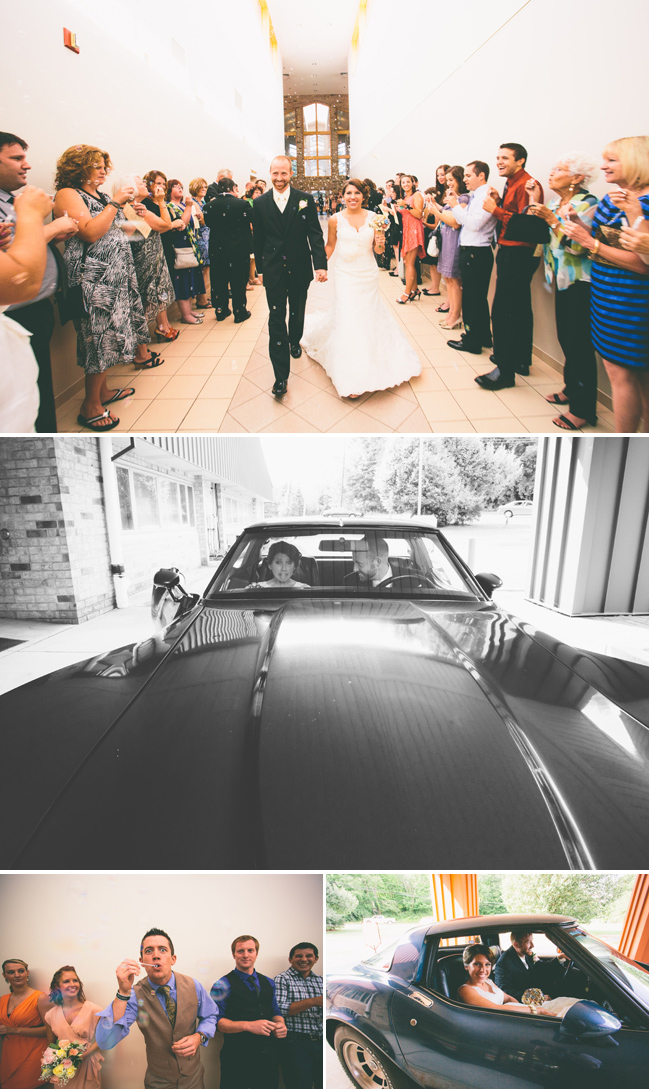 The two exited through the church -while guests were blowing bubbles for them inside the long aisle way. It was very cool – and very laugh out loud fun.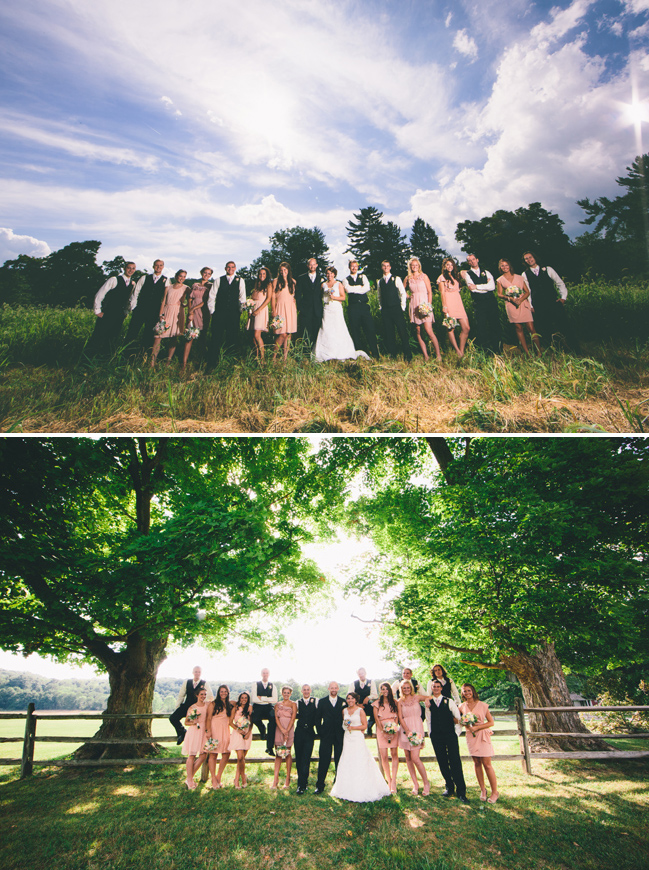 I mentioned that these two had their wedding reception at Hale Farm, and so we spent part of the afternoon making creative wedding photography around the Hale Farm landscape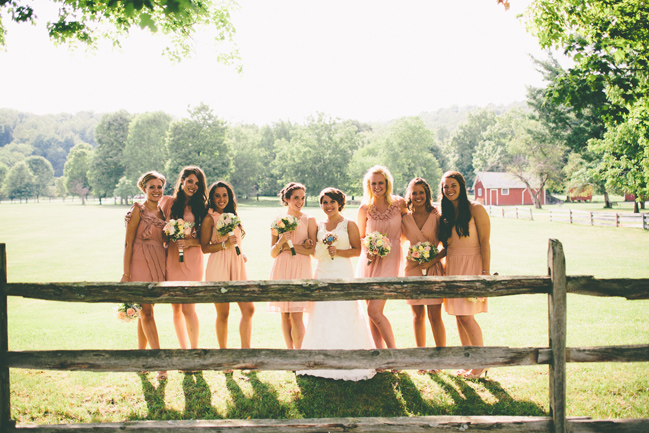 Hale Farms and village is an awesome venue for your wedding or wedding reception. I enjoyed the vintage feel of the wedding reception at Hale Farms, and absolutely loved the landscape.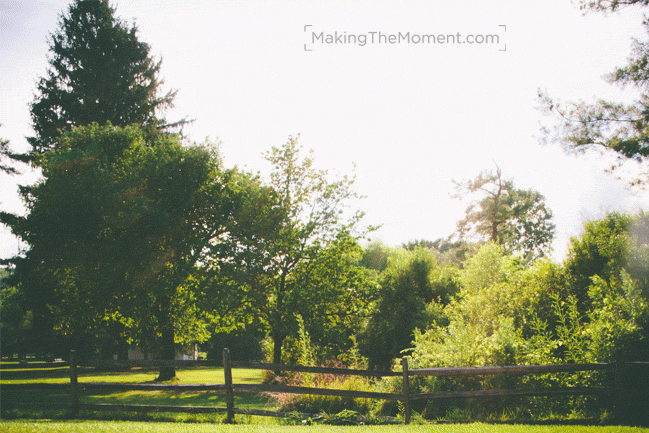 With a wedding at Hale Farms, you have near limitless creative options for wedding photography. The landscape is prime for a good wedding photographer.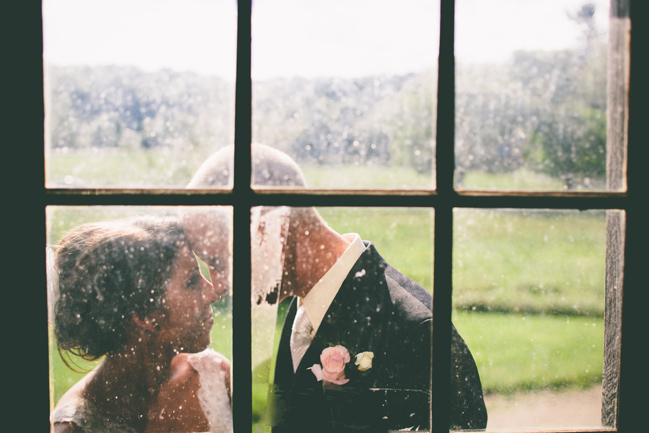 Creative wedding photography on the grounds of Hale Farm and village is a great deal of fun. We found some old barns and farmhouses on the property, and created some wonderful imagery both inside and out.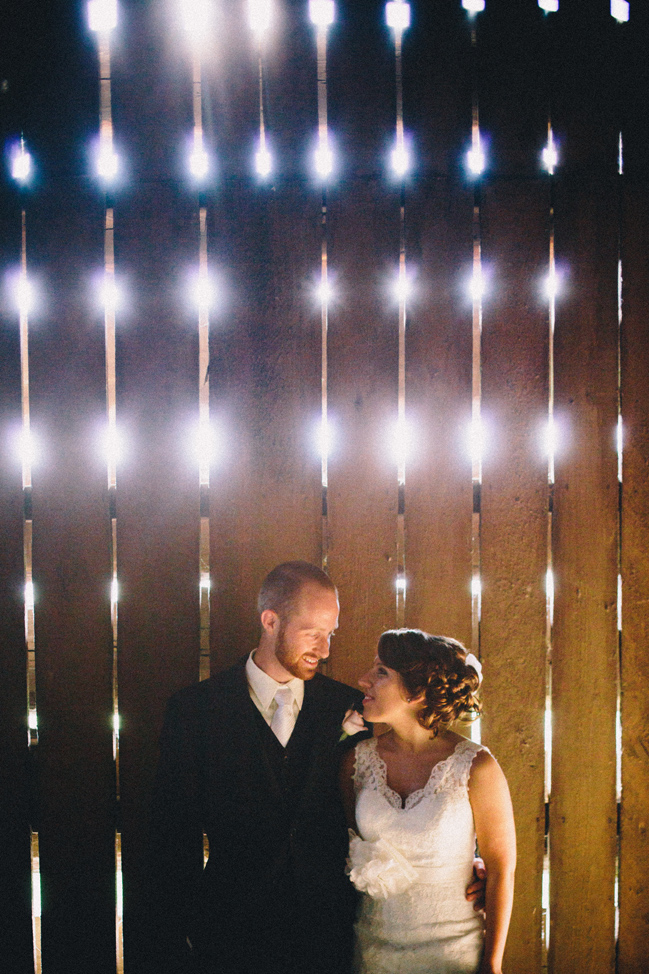 I photographed the above (and below) images inside the barns at Hale Farms using only natural light. As as photographer I like to leverage natural light where I can, while effectively using flash and artificial lighting to create imagery. The light in the barns was very dim, but it created a very natural sense of warmth and comfort.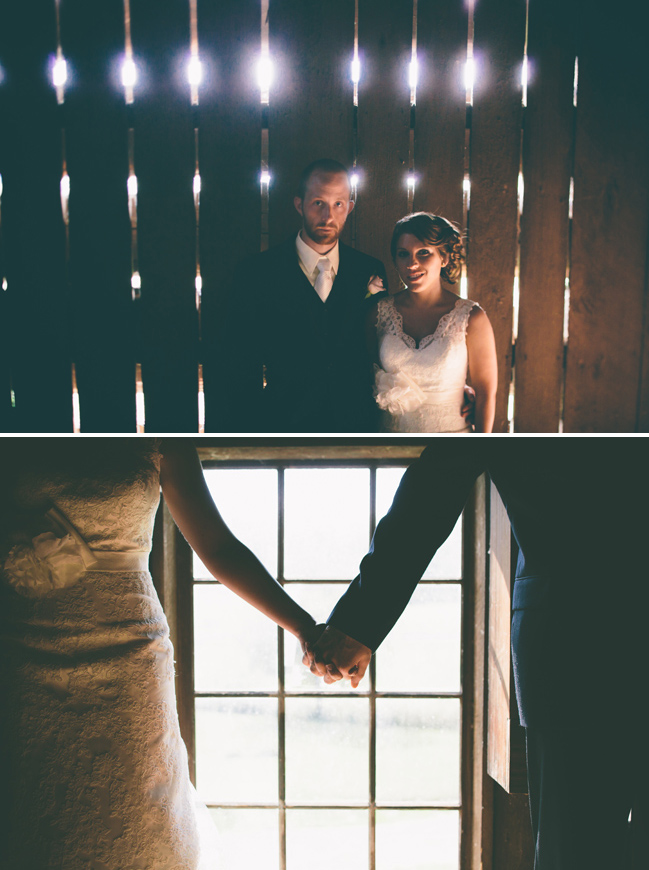 Sometimes the simplest images are the most impacting.
The light bleeds from the late summer sun were wonderful to work with.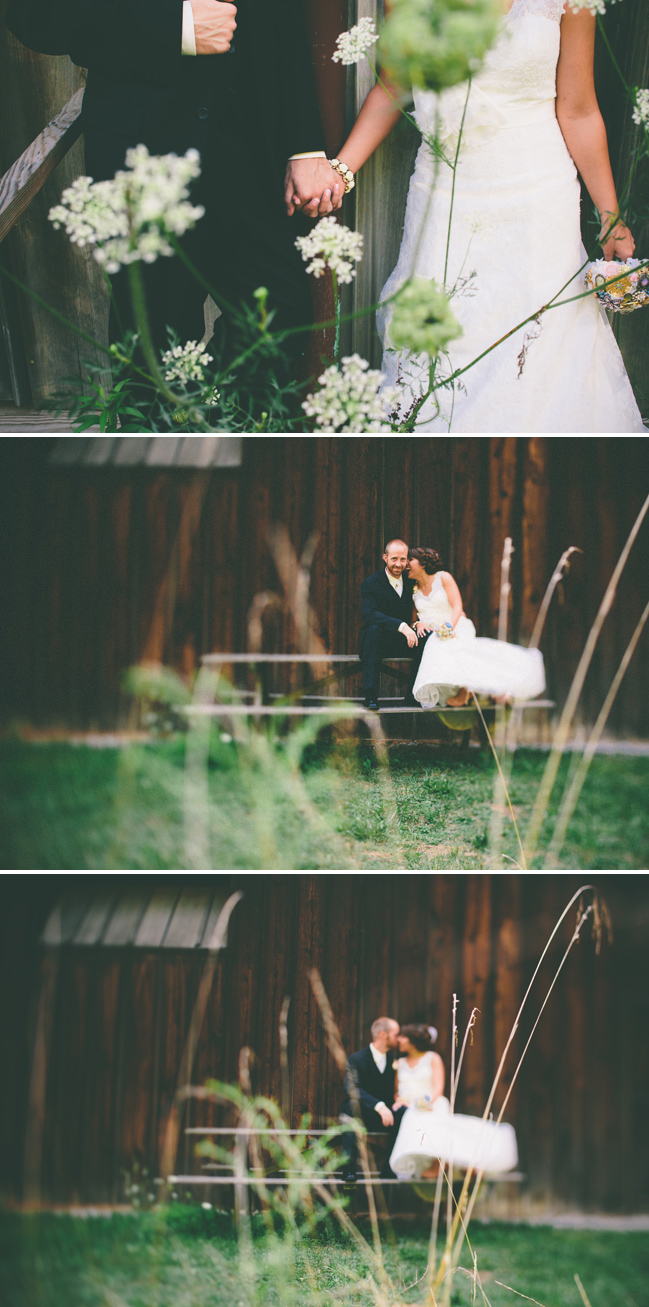 We found an old picnic bench, I backed off and allowed Kyle and Nicole to be themselves – to relax and enjoy their wedding day. The above image, while out of focus, carries much weight and emotion to it. It is one of my very favorite pieces of artwork we created together that day.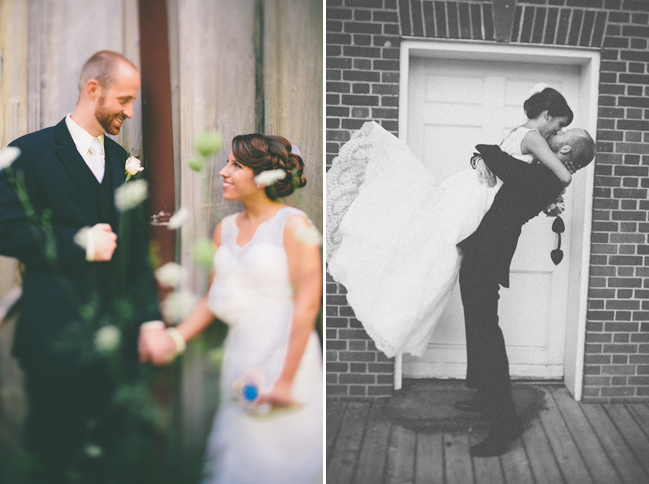 Kyle spontaneously lifted Nicole into his arms while we were exploring Hale Farms for their wedding photography. I've discovered that when couples relax and feel natural, the best images will easily occur.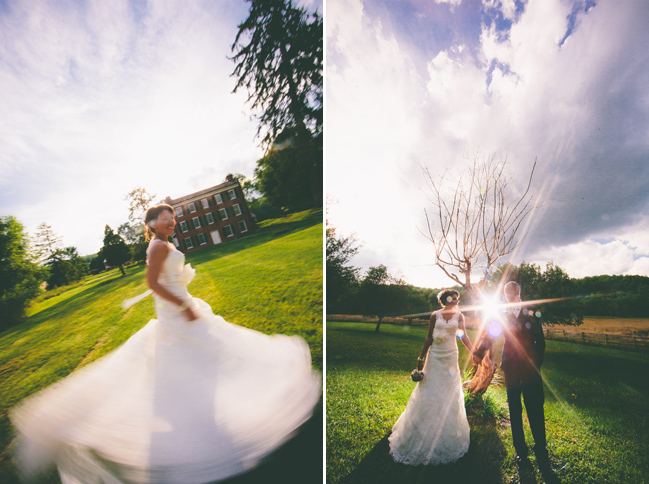 Oh for joy – these two are so much fun – the wedding photography we created that day at Hale Farms has a vintage feel with a modern edge.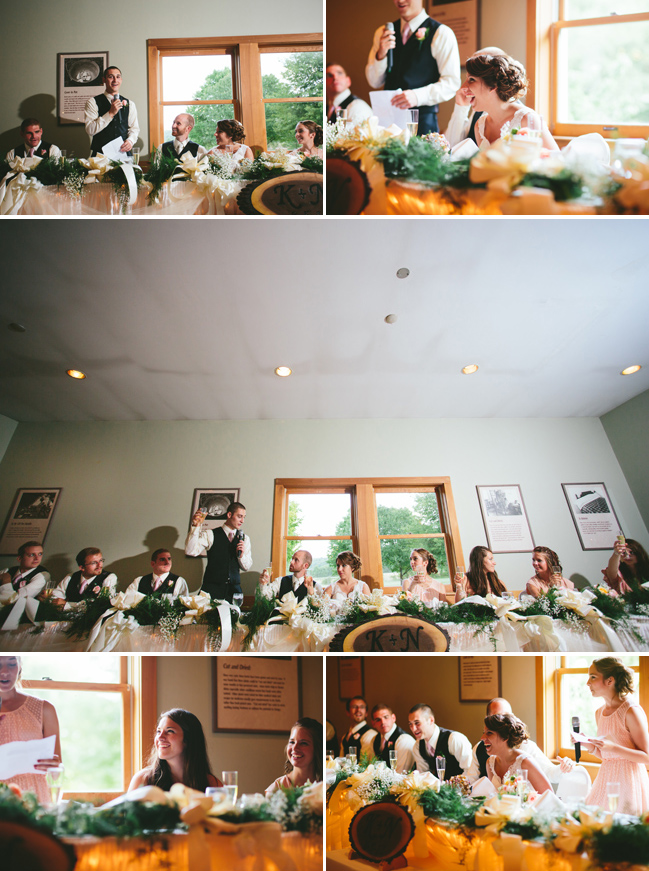 Tom and Kae both gave incredibly touching and funny speeches. I found myself enjoying their friendships as I listened in and documented.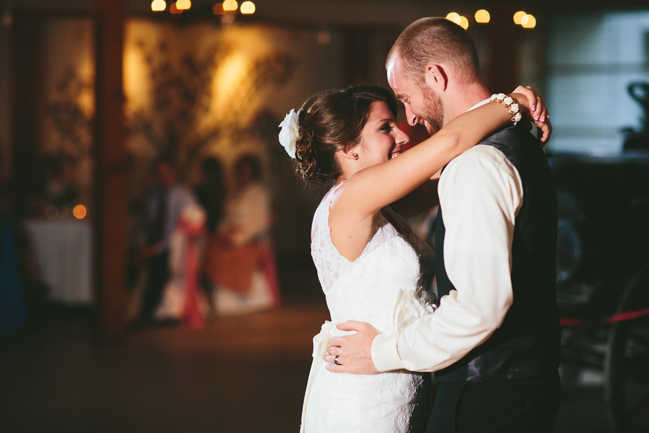 Kyle and Nicole's first dance at their wedding reception at Hale Farms and Village was meaningful and adorable. These two really have it.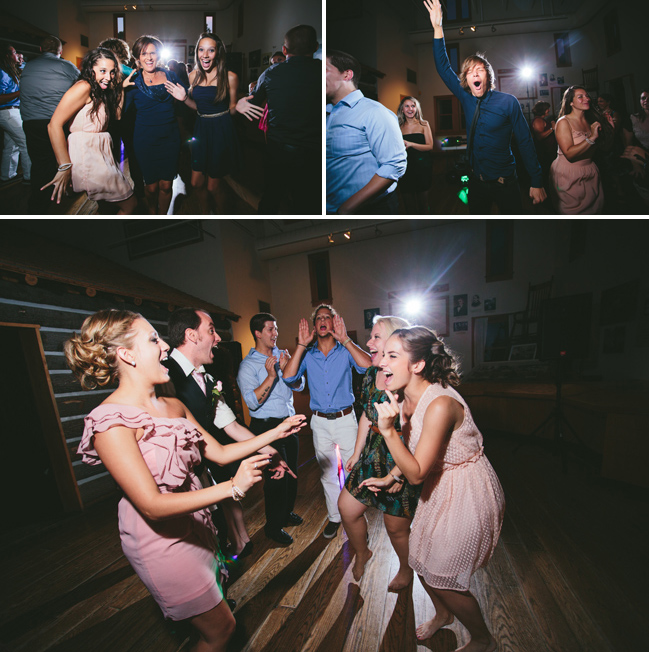 The reception at Hale Farms was off the chart. Nicole and Kyle have some great friends, and they loved the dance floor and celebrating!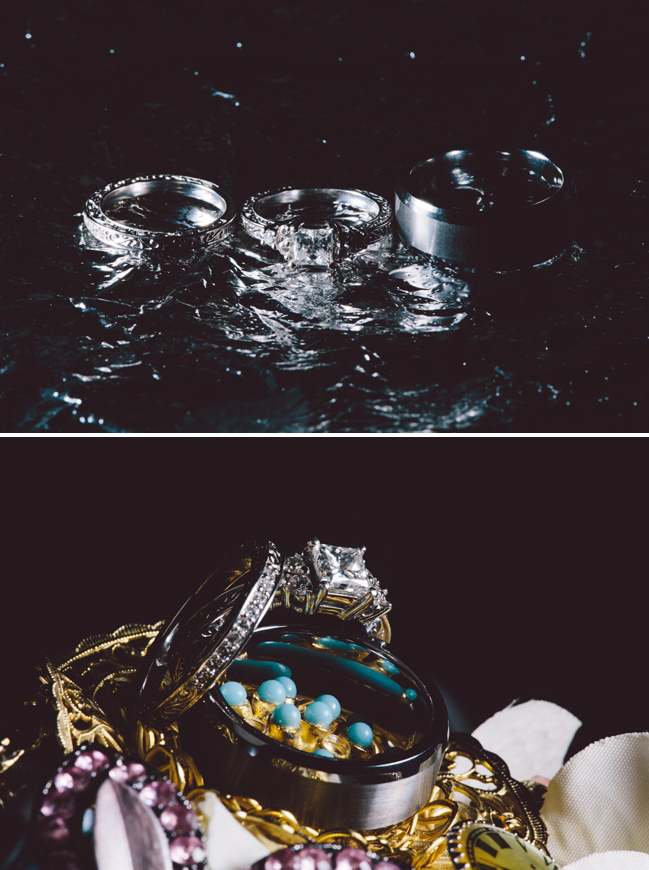 Kyle & Nicole – I'm not only thankful for the chipotle you brought to your wedding image premier, but I'm thankful for the way you've invited me into your lives, and the way you trusted me to create wedding artwork with you. Thank you so much – and best wishes and prayers for the years to come. Cheers!
Posted In photos, Wedding