When a family asks me to find a way to communicate their story and their history through my artistic vision, I get so excited. That is exactly what Annemarie asked me to do earlier this spring.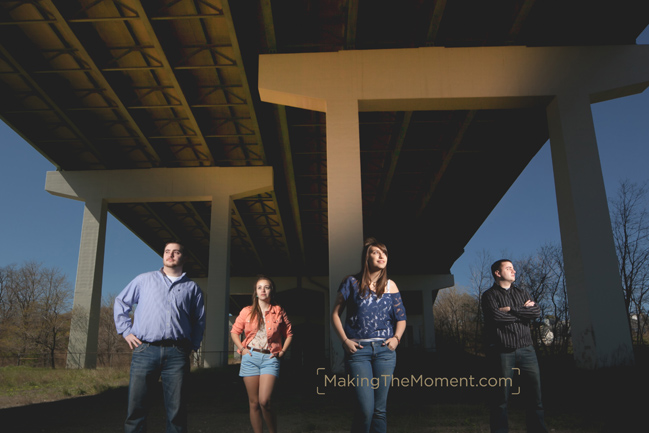 Annemarie and Jim wanted to tell the story of their children, or rather this wonderful stage in their children's lives where they were breaking through, or on the threshold of their adult lives.
With that theme in mind, Annemarie and Jim chose not to be present in the shoot, almost poetically stepping out of their children's lives and letting them shine on their own. And we couldn't' have had more fun with our creative family photography session in cleveland!
I took Shayne, Tori, Jamie & Joe to a really fun and modern location I thought would help us have fun and create in. As a modern family photographer in cleveland, I do not photograph my family photography sessions in studio. I prefer to take my clients to unique locations that allow us to craft and create the unique family photography that I am known for.
Nothing wrong with studio family photography, I just feel that for my approach as an artistic family photographer in Cleveland to work best, it's best that we get out of the normal environments and see what happens when we take risks.
I had fun with the Roeders that day – the four were wonderful to work with, and so enjoyable to be around.
I spent our session time creating some wonderful and custom images, each image representing and speaking to each of the four. This custom approach to family photography brings out the story of a person, rather than just a cold and repetitive facsimile of who the person is.
What a sweet family. They get along great, and tease each other lovingly as brothers and sisters should. They reminded me a lot of my relationship with my sisters. Looking back, I wish my family had images of the three of us together growing up!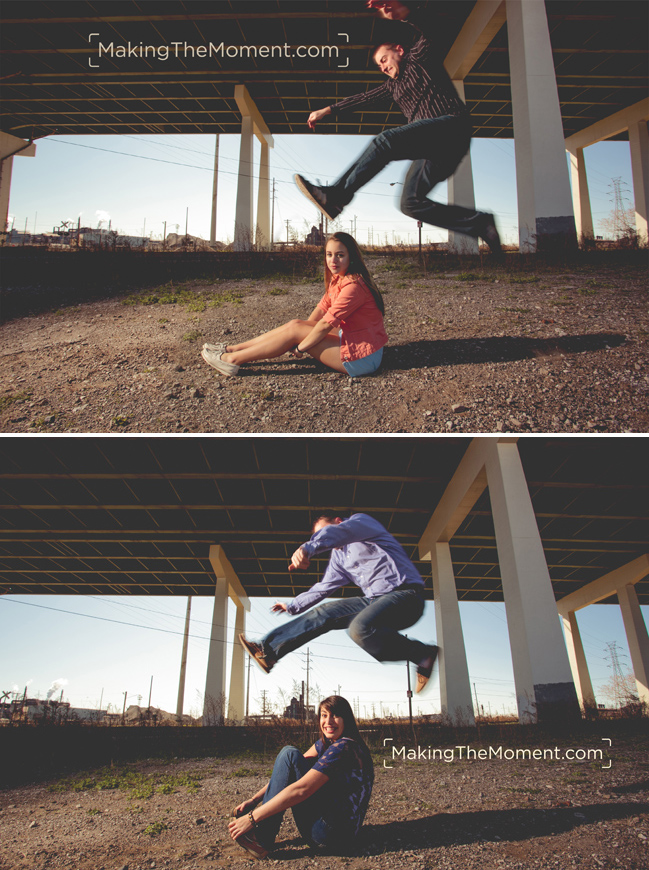 My approach to family photography in cleveland is to have fun while taking the pictures. I think that too often family photographers make images of the family that don't represent the dynamics of the family – they end up just being images of people standing there smiling. Kids play – boys jump over things and scare their sisters – that's what family is. Why not communicate that photographically?
To the Roeder family – I enjoy you all, and look forward to the next time I get to create some custom and fun family photography for you all!