This is Elana & Eric. They are so angelic, they can float in the clouds. Crazy, I know.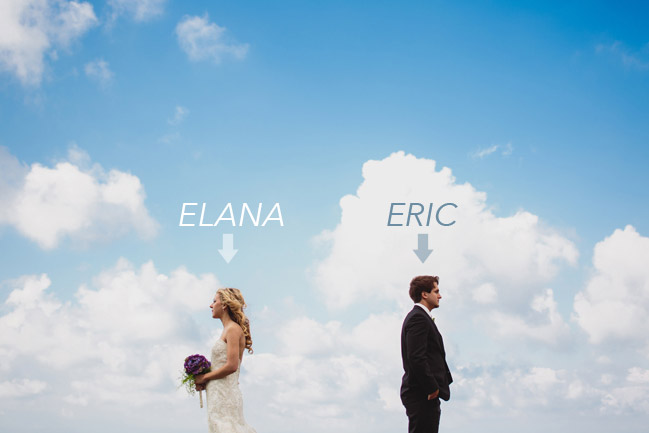 Joking aside, this was a pretty amazing wedding day. It started out as a torrential downpour in the morning, but turned into a picture perfect day to have a wedding. Lots of sunshine and happiness.
I started out the day photographing Elana and her bridesmaids at the salon in Ohio City.
The ceremony was also in Ohio City at St. John Cantius Catholic Church. A beautiful church, inside and out.
The sky was still drizzling a bit after the ceremony ended but the guests and the newly weds continued the celebration outdoors anyway. They weren't about to let the weather rain on their parade. Pun intended.
Our first stop for the creative session was at the Palace Theater at Playhouse Square. So cool.
But as the weather began to clear up, we were able to shoot outside. Right after I snapped the top right image, Elana's vail flew about 30 feet in the air and was tracked down by a groomsmen. It was so windy.
Fun times on the party bus. They add a lot of memories on wedding days. Stay thirsty, my friends.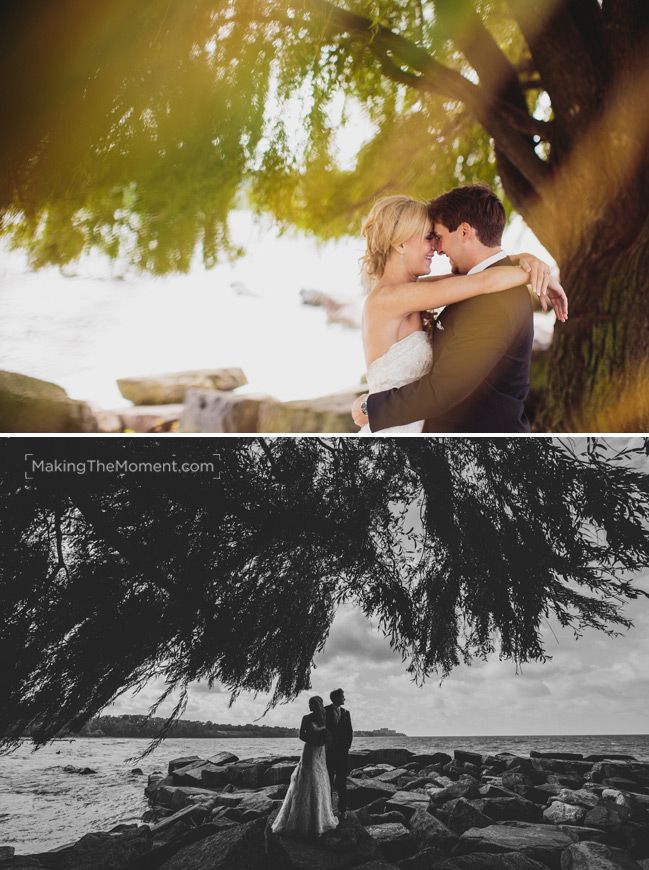 Later in the afternoon, we swung by Edgewater Beach and captured some really sweet images.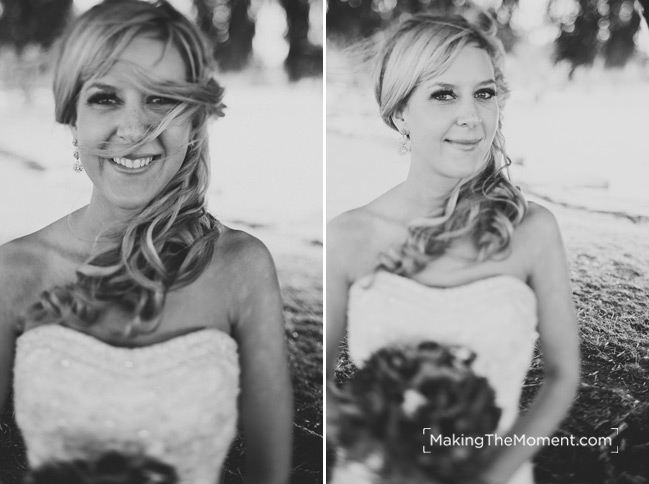 The wind caught Elana's hair…love the genuine smile that happened in this moment.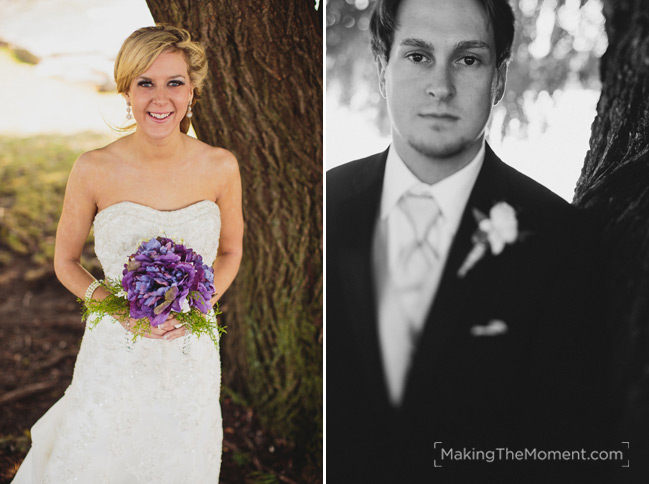 These two were looking mighty fine on their big day if I do say so myself. So fresh and so clean, clean.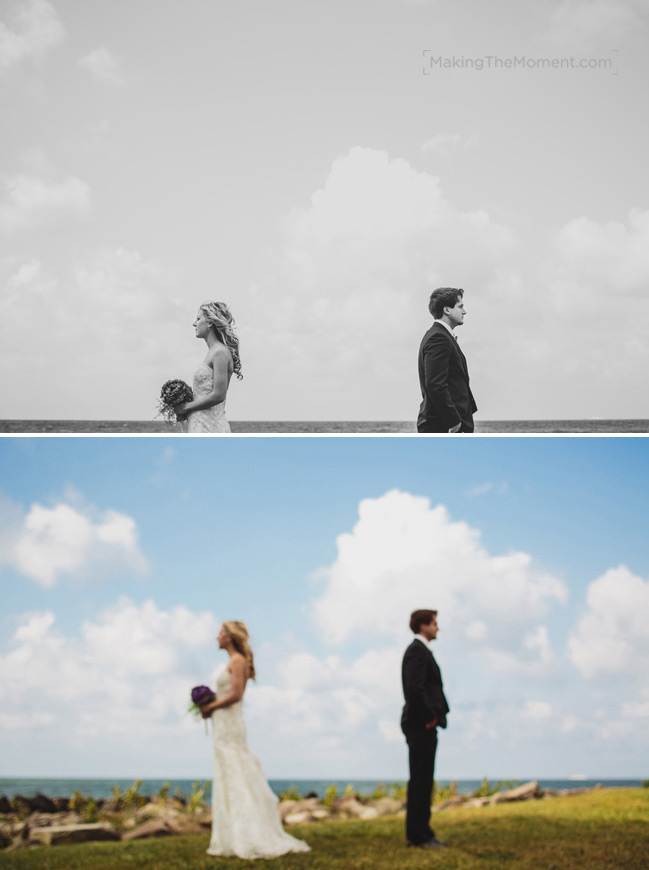 Edgewater was looking particularly good this Saturday afternoon. The light was falling just right.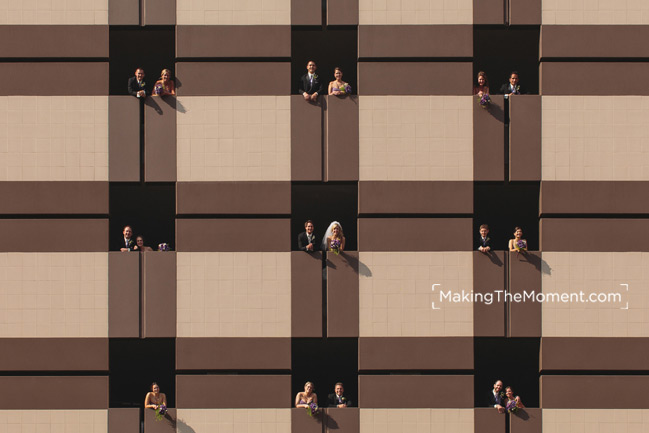 On the way to the bar, we decided to make some artwork out of this checkered wall.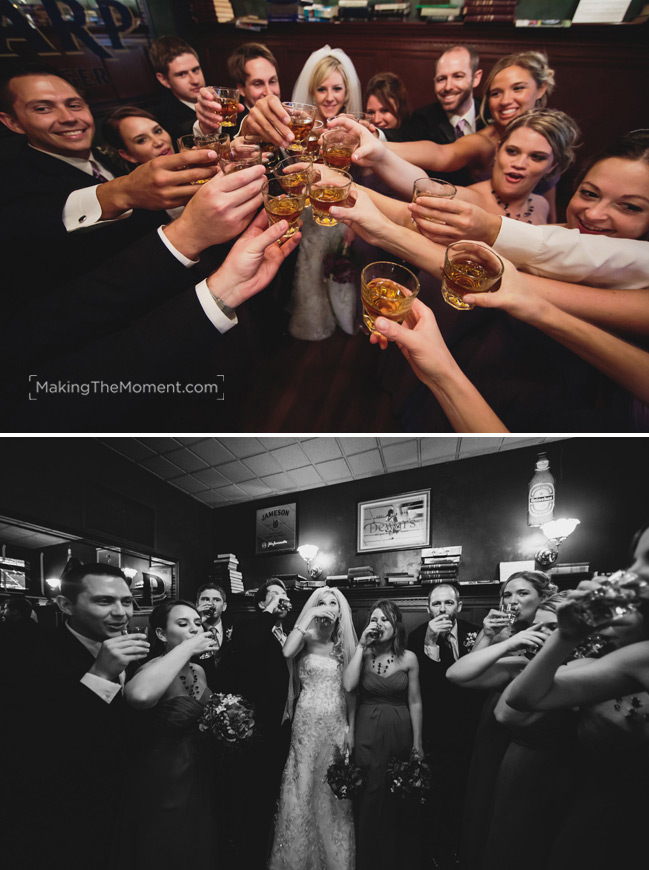 Shots! Shots! Shots! Shots! Shots! Shots! Errrrrbooooodddyyy! Pre-reception downtime at Flannery's.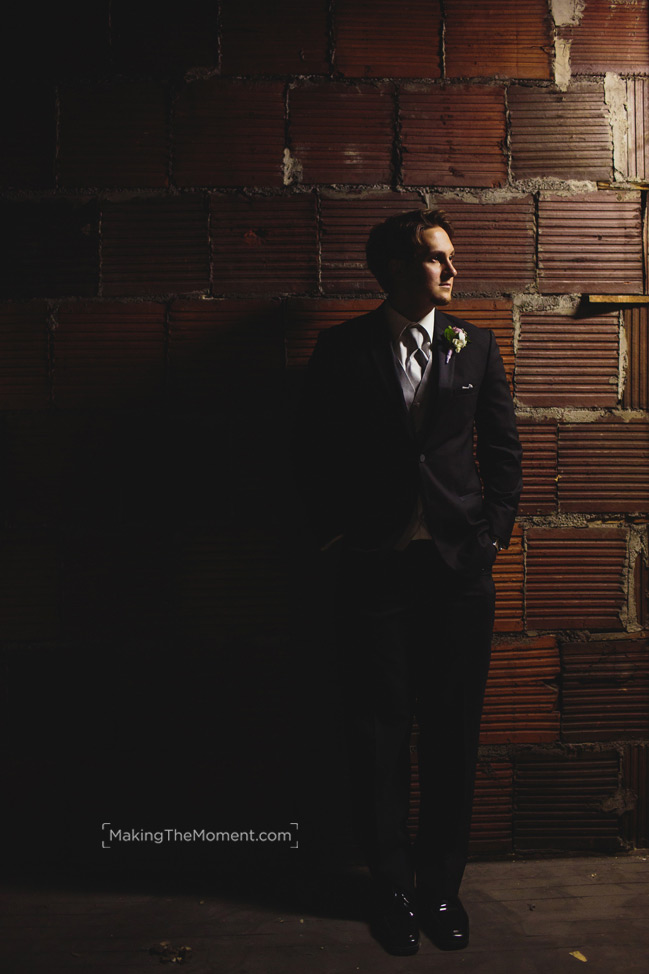 We also found an abandoned floor in the reception hall where we took some really moody images.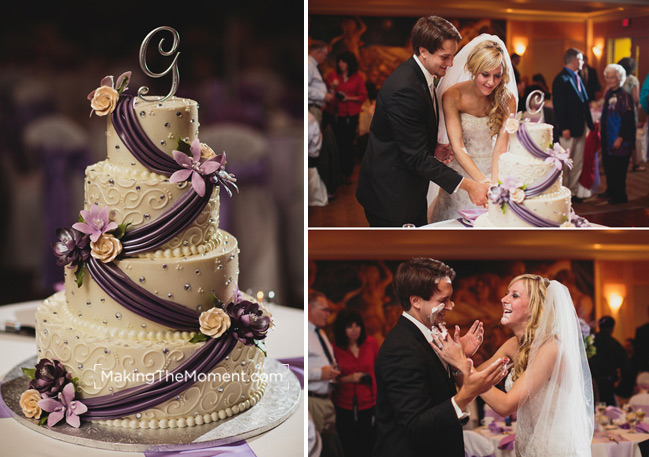 Elana and Eric hosted their reception at the City Club of Cleveland. T'was quite the partaaay.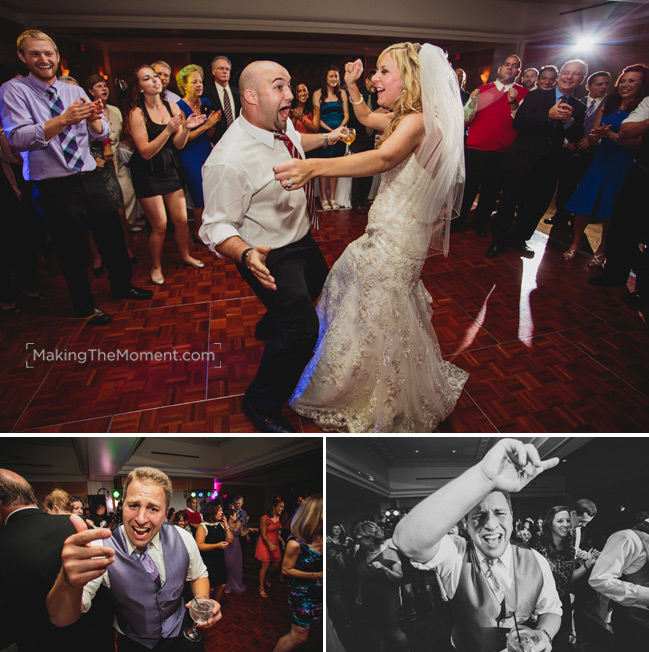 Rock the House (one of our favorite cleveland wedding DJ's) DJ'd their wedding reception at the Cleveland City Club and they know how to get people on the dance floor. So much fun.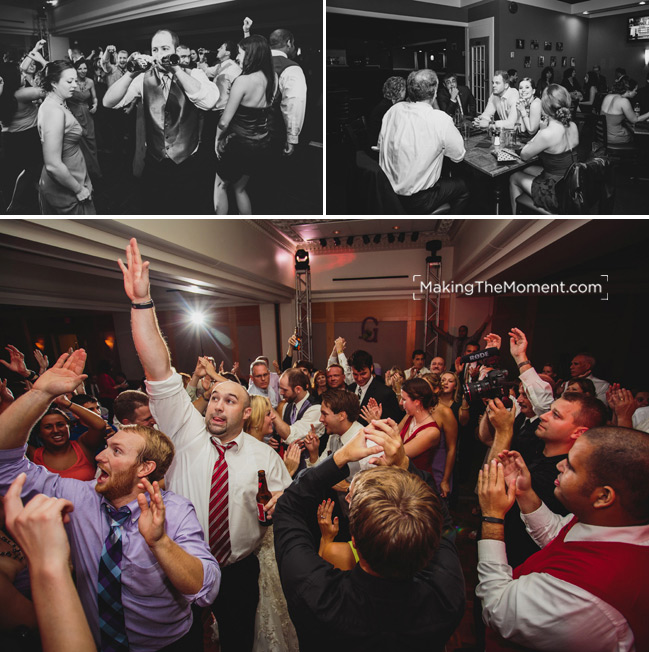 The dance floor was so packed throughout the evening, I could barely walk through it to take pictures.
Elana & Eric – way to be awesome. I wish you two the best and am really happy for you guys!