I'm pretty sure that the image below sums up very simply what Julia & Doug's wedding at the Akron Museum of Art was like – a wild ride carried forth by great people.
Cheese. I know. That line was cheese. But it's totally true – it was a wild and fun day, and wonderful and great people made it happen. It takes great people to make great wedding photography happen.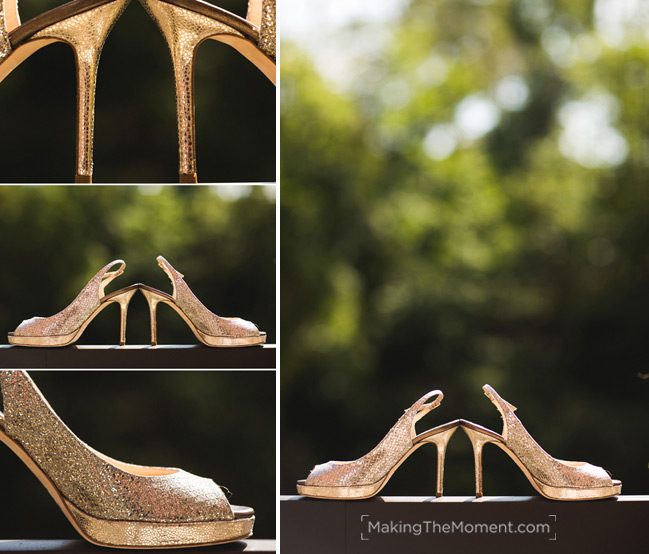 Great wedding photography is like a good pair of Jimmy Choo Shoes. (random aside: love how that rhymes – it's like the label designer literally picked a brand name that would purposely screw with people with a speech impediment.) Anyways – what I'm saying is that good wedding photography is well made, long lasting, makes you look sexy, and can sometimes make you fall over.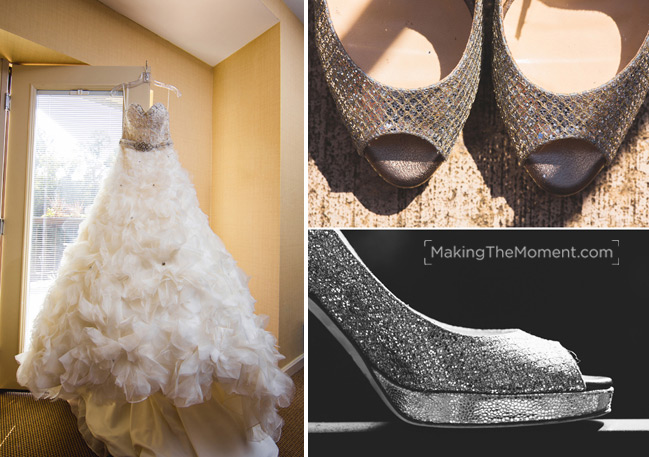 Ok, back to the wedding photography 🙂 OOOhhh – I freaking love Julia's wedding dress – so much texture and shiney stuff. She picked it up over at Catan's fashion in Strongsville.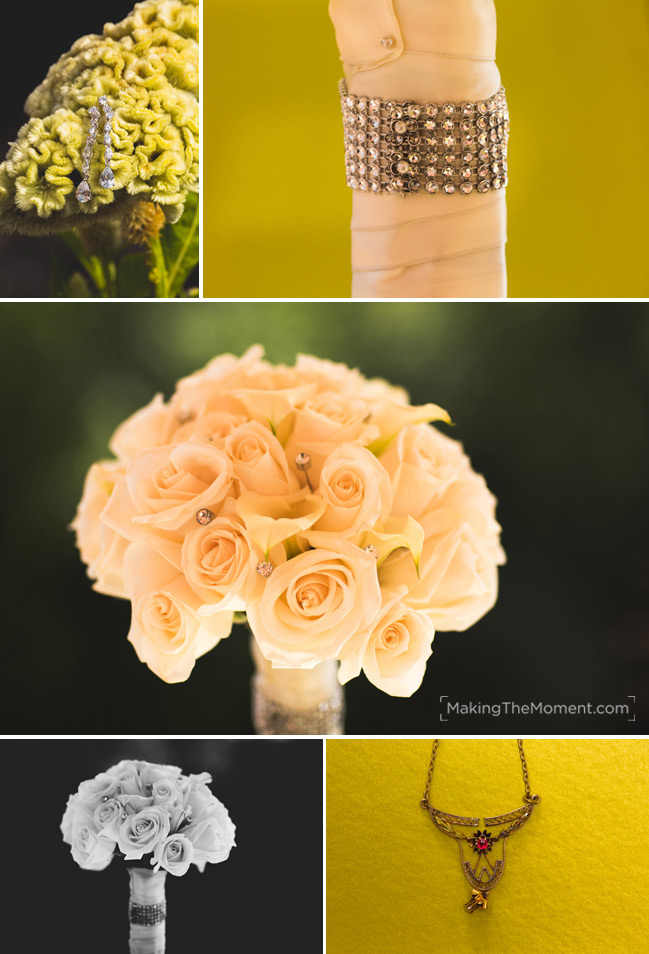 And Amy over at Forever Flowers Design ROCKED out Julia's wedding flowers. Seriously.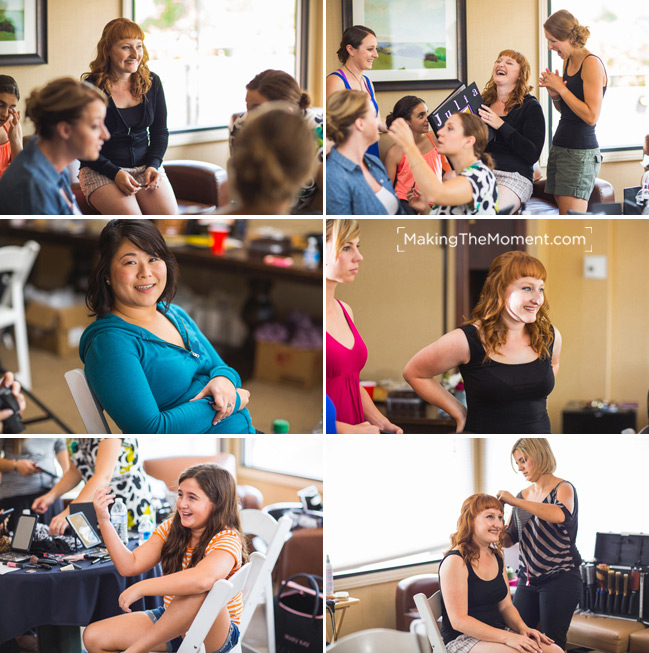 I spent the morning with Julia and the ladies (Hey – I know that gal in the blue sweater!! Didn't we just photograph your wedding Eileen!??!).
I love the joy and happiness of these images. There is story here. I FREAK over candid wedding photography.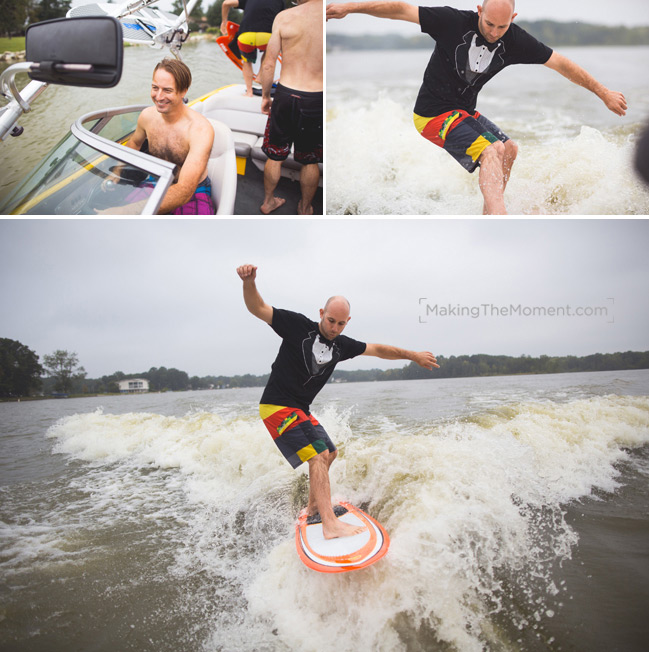 And the guys? I found them out boating. Ladies – men have VERY diffrent morning agenda's then you.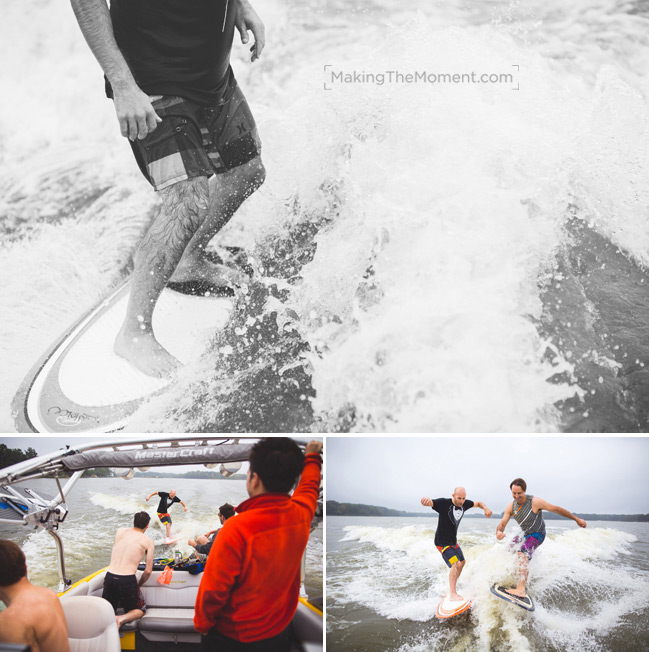 I was wearing my dress clothes on this boat too – I really think it's a miracle that neither myself or my camera didn't end up in the lake getting these images.
After all the boating and dressing, we crafted a private pre-wedding introduction (often called a "first-look") for these two, and launched into a pretty spiffy creative photo session.
Sometimes we do this because it makes good sense for a schedule – but it's always up to our couples. It did give us some sweet time to knock out the wedding images before their Orthodox Jewish Wedding at the Akron Museum of Art in the afternoon.
Woah. Those images came together pretty cool.
Well lit images are the bomb. I'm picky with the way I light my images – an dI love how they come out.
Ok – another bang up job by Amy the florist. But beyond that – check out Julia's bridesamids dresses. Seriously. Those are freaking awesome. AND THEY HAD POCKETS!! Pockets people. pockets. You can keep sschtuffff in pockets.
I love the guys pictures too (who also had pockets but that's nothing exciting). See the upper left image with the tall guy? LOL – I had doug crouch to show off Rob's awesome elevations. Random note – Rob knows Lebron James – how cool is that?
Love these guys, so much fun.
I really enjoy getting creative with my group set ups. It's so fun to build images.
As I was saying earlier, these two had an orthodox Jewish wedding at the Akron Museum of Art. We have photographed a few Orthodox Jewish Weddings in Akron, and know well the fun and awesomeness of them.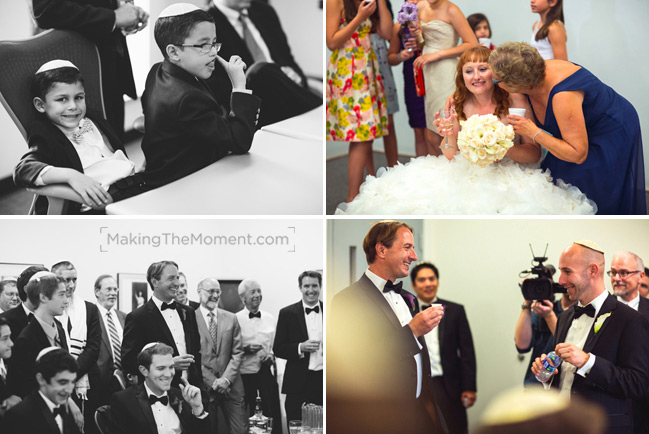 I got to spend some time in Julia's room with her and the ladies, and also got to run over to the men too.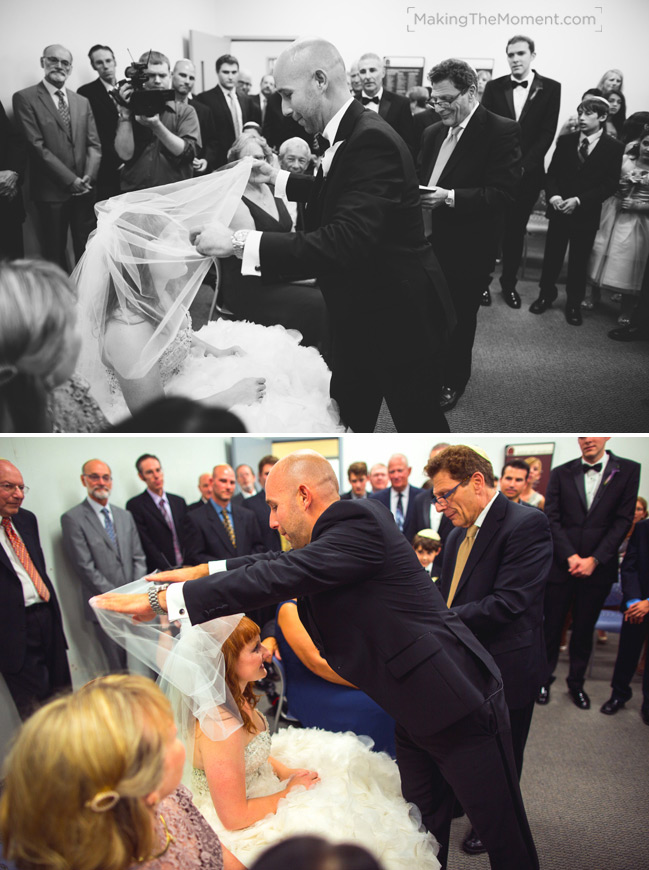 The bedeken (unveiling ceremony) is one of my favorite parts of an Orthodox Jewish Wedding.
Yup – the Akron Art Museum is totally beautiful for your wedding ceremony. All the natural light and pretty architecture make it awesome.
I love capturing both a groom's reaction and a bride's entrance. So fun.
These two ♥ eachother!
Julia and doug also had their wedding reception at the Akron Art Museum. The set up and feel of the room is always so nice there. All Occasions Bakery made an awesome (and tasty -very tasty) cake.
Julia's father was awesome – his speech, alongside Laura, Tracy & Ray's was so enjoyable.
After dinner? Time to party.
The Hora is one of my favorite parts of being an orthodox Jewish wedding photographer in Akron.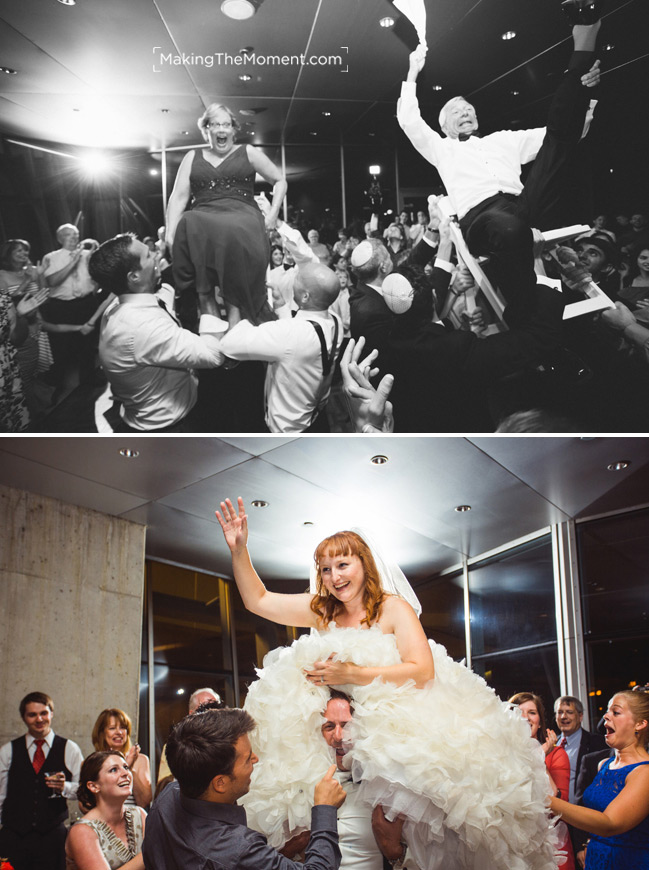 I LOVE the pictures of Doug's mom and dad above!!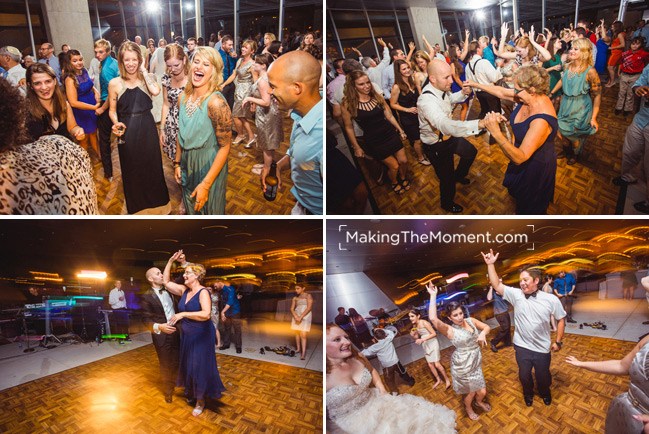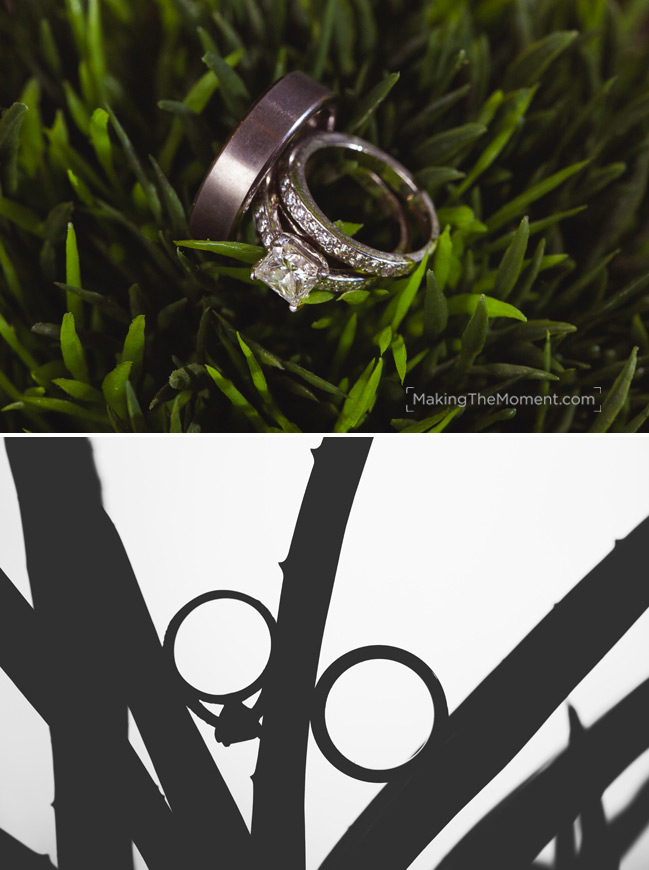 Freaking LOVE the silhouette ring shot 🙂