I love the summer. I do. One of the things I love most about the summer? The opportunity to create some awesome-tastic (similar to "summer-tastic") & elegant imagery.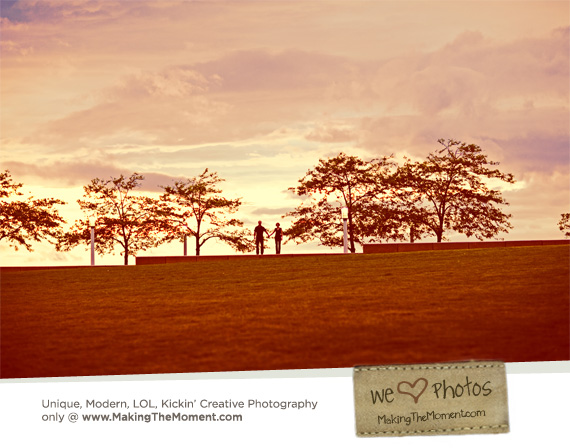 Seriously – being a creative Cleveland photographer in the summer is where it's at. We have some fun urban landscapes that make for a great environment for off-beat and non-traditional wedding photographs, and we have STELLAR couples like Sarah & Matt.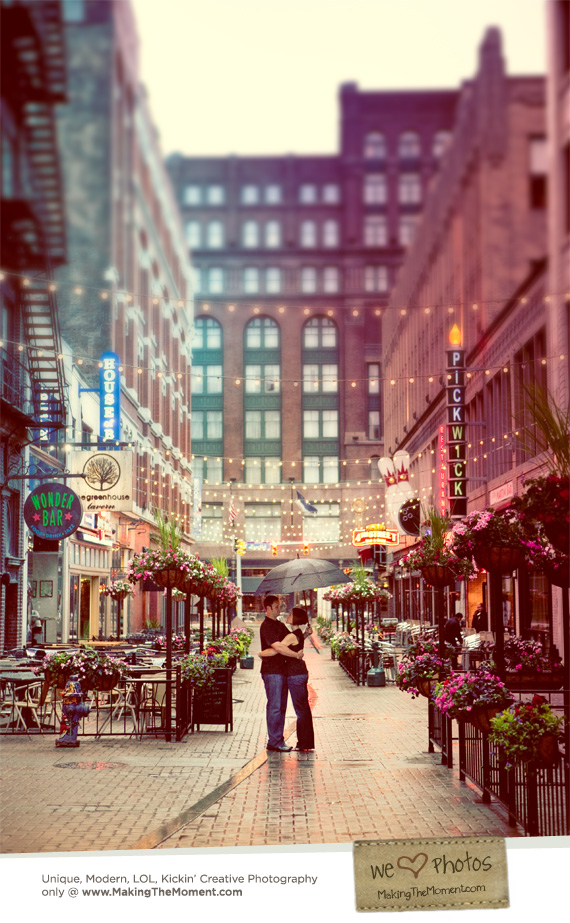 Sarah & Matt? Yup – that's these two! This ridiculously cute couple asked us to be their Cleveland wedding photographer for their upcoming wedding this fall, and I'm thrilled for it.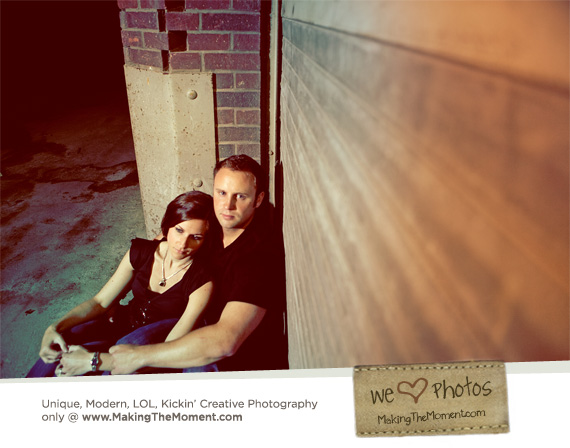 And what better way to start off their upcoming wedding photography than a fun engagement session? That's a trick question… there's no better way! We had a blast of a night – and awesome time to say the least. Our session started a bit on a funny note though – the weather just wasn't cooperating with us (gotta love lake erie storm systems!).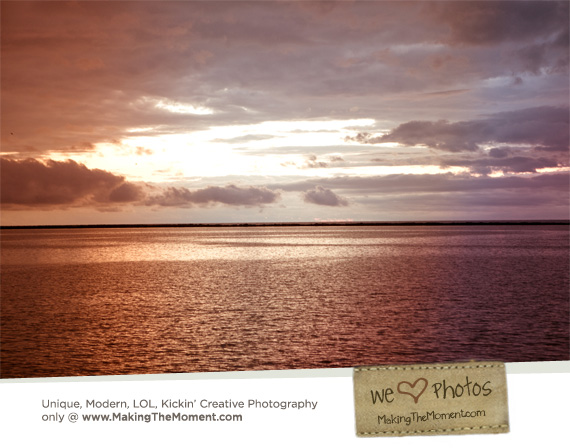 Fortunately though, Matt & Sarah are like me – they're risk takers, and that fits perfectly into my thoughts on what it means to be a modern photographer. The three of us set off into a fun adventure of photography & dodging impending rain showers, and it was a grand time for sure. We hopped, skipped & jumped our way from public square all the way up to the coast by the rock hall, and stayed (fairly) dry throughout it.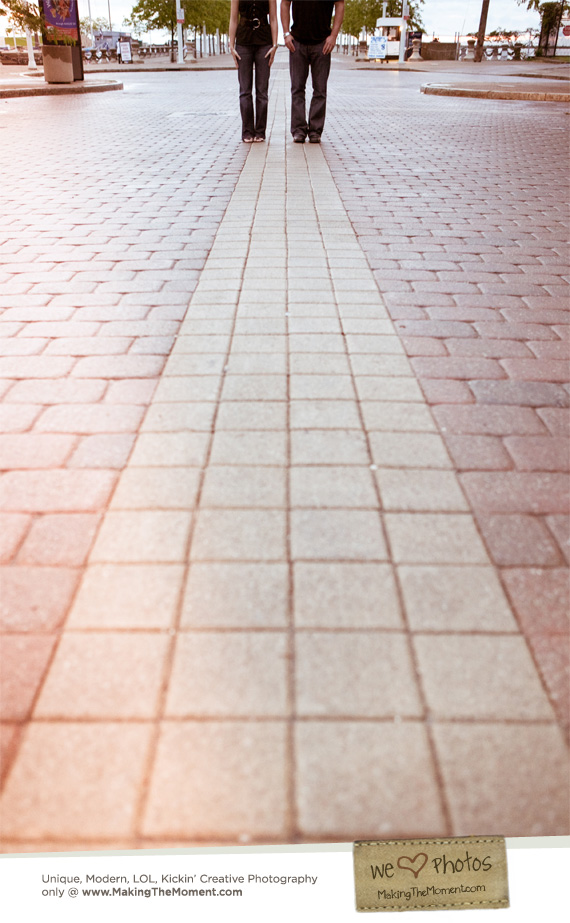 And the risk paid off – for sure. Together we created some really fun & heartfelt images – stuff I'm very proud of being a part of. The two have a natural chemistry, a real heart and love for each other that absolutely shines through these images – I love it.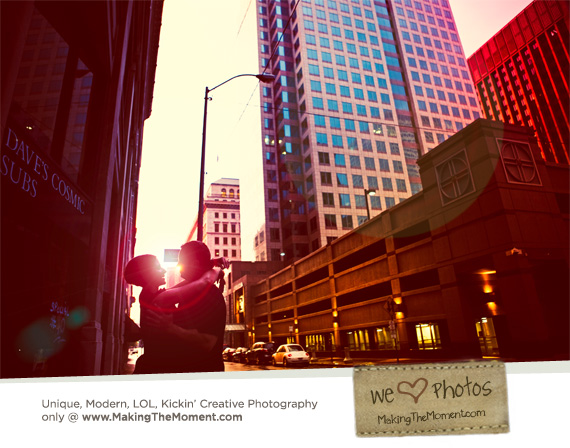 Please enjoy these selected favorites from our awesome & fun Cleveland engagement session. Sarah & Matt – I SO enjoy you two – thank you for the fun & memorable evening – I'm so excited for your wedding this Fall!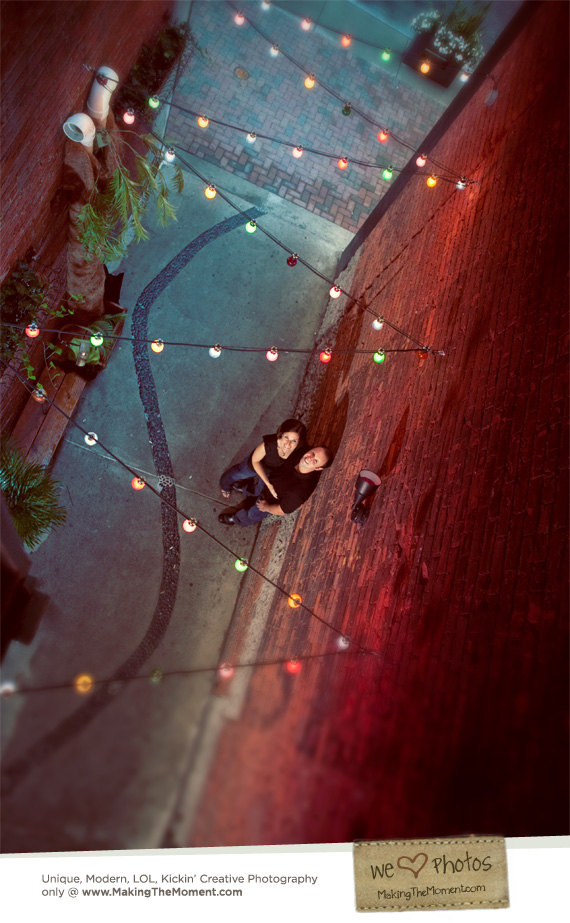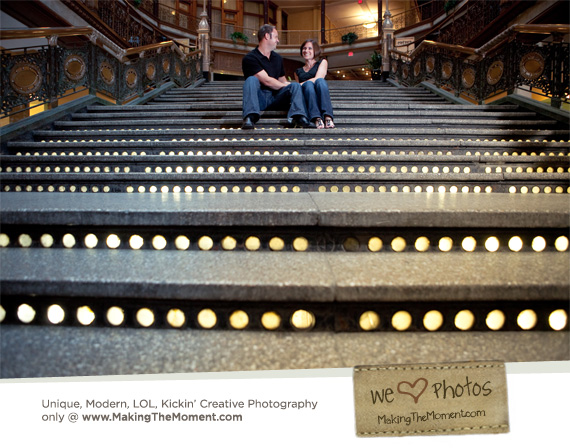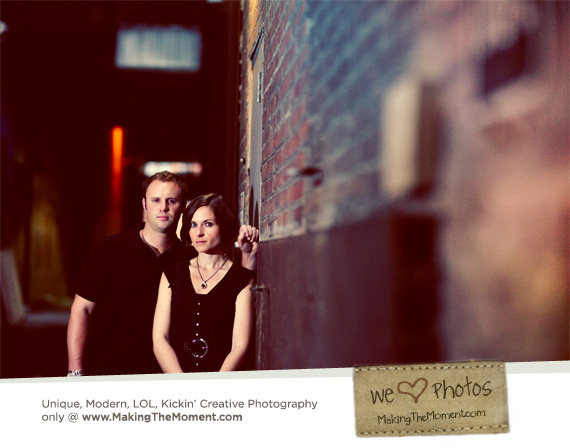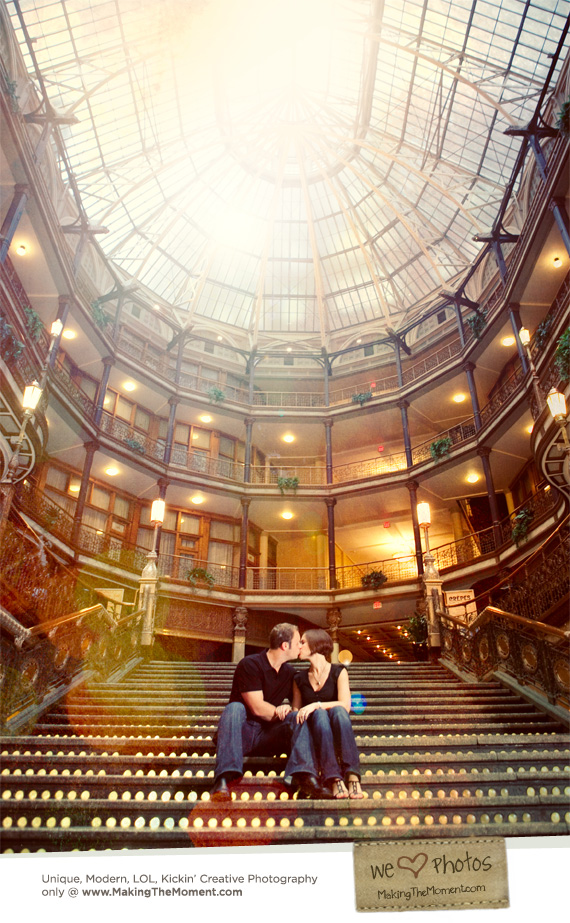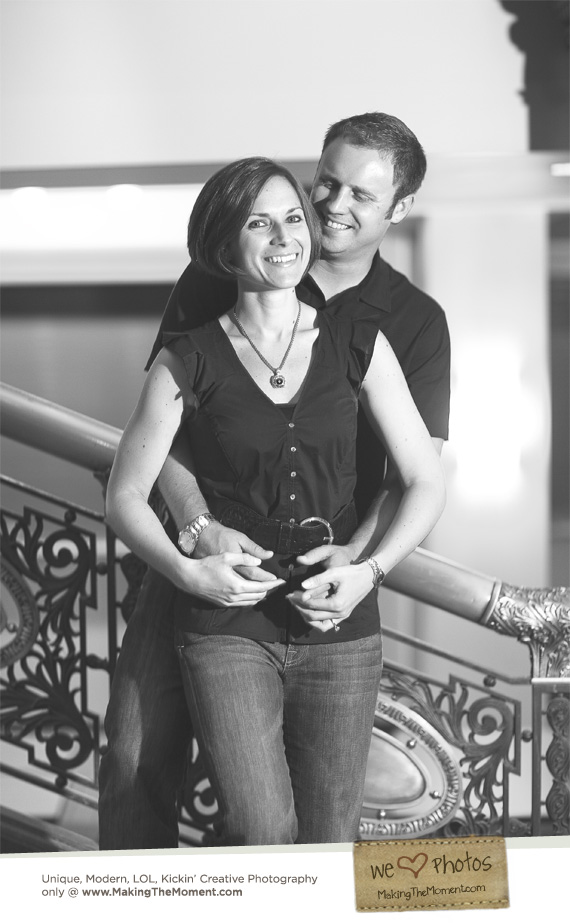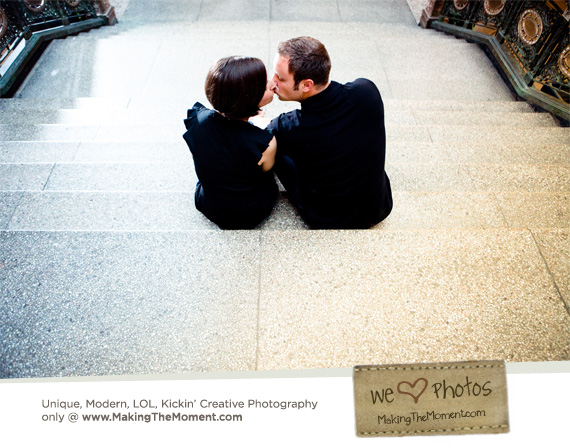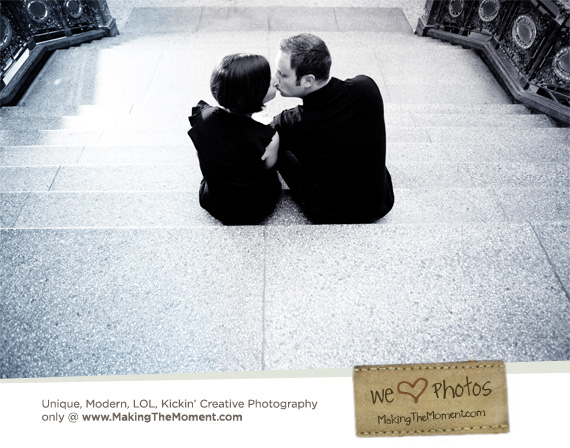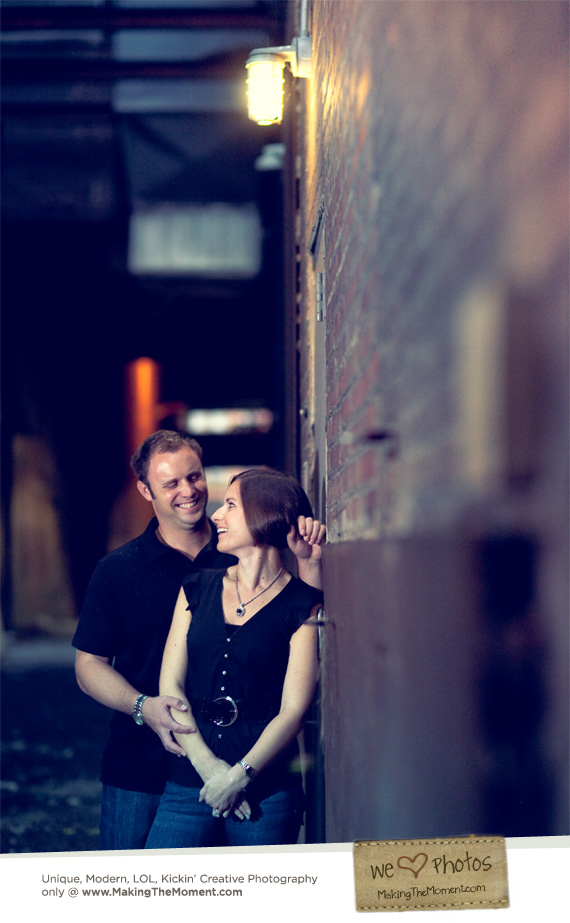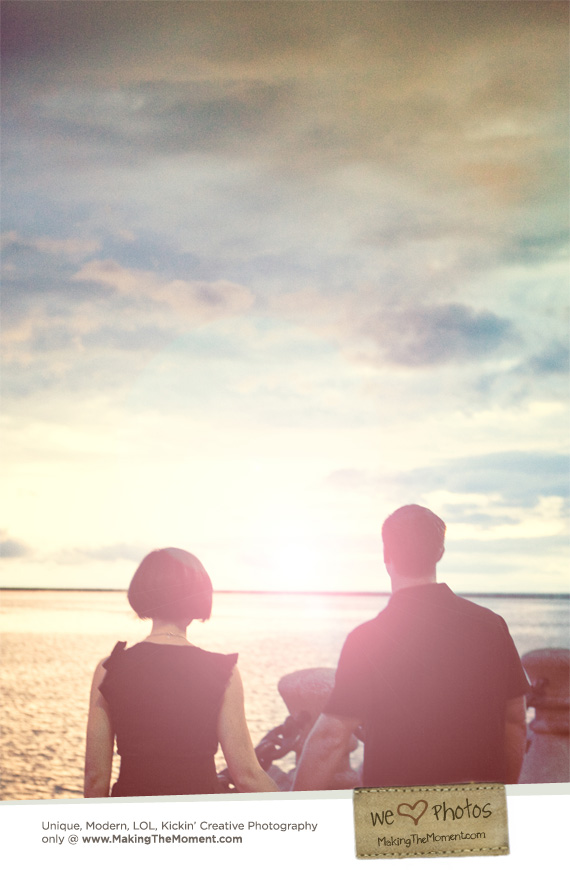 Posted In Engagement Sessions, photos