I LOVE love love love love (can I say this enough?) creative brides. There's nothing better than the type of person who is willing and wanting for their unique personality and love to shine throughout their day. I just sat down with an awesome and amazing 2011 bride named Nikki – and Nikki is just that type of bride – creative & lots of fun. We hit it off so well that she's asked me to be her Wedding Photographer for her big day – and I'm Thrilled!
Aside from the great news that I'll be working with an awesome bride and groom, I really wanted to share her unique & creative save the date cards. She had brought a few to share during our meeting, and I was blown away by their creativity – they are SO fun. 🙂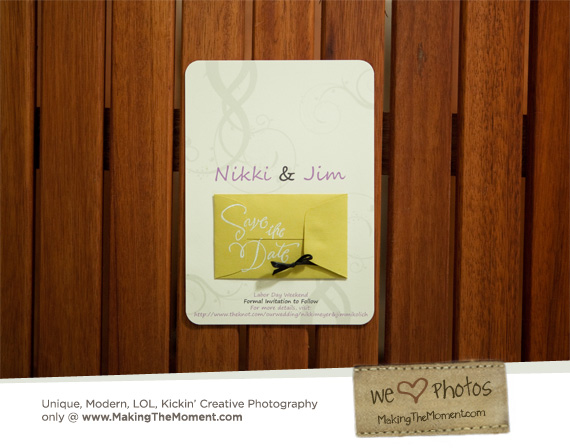 Nikki's save the date card is so fun & creative I couldn't help but share with all the fun people that check out our site and our facebook page. That being said – I snapped a few photos after our meeting, and wanted to share.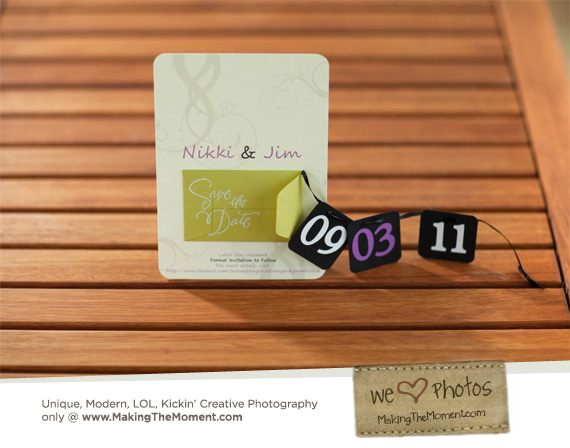 The fun thing about Nikki's save the date cards is that when you receive one in the mail, the little envelope glued to the front is closed up, with a little sneak-peak of ribbon convincing you to pull open. And what comes out? A fun & Colorful (and hard to forget) presentation of their upcoming wedding date.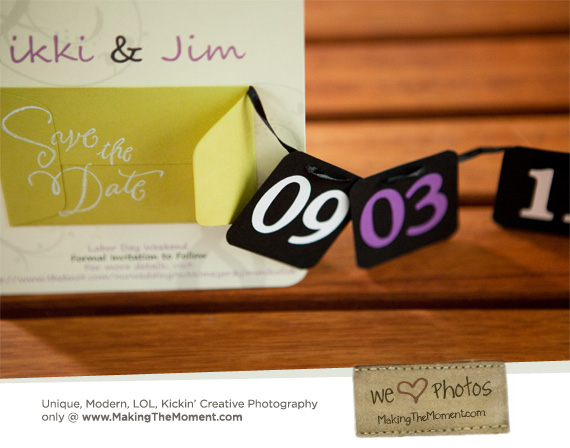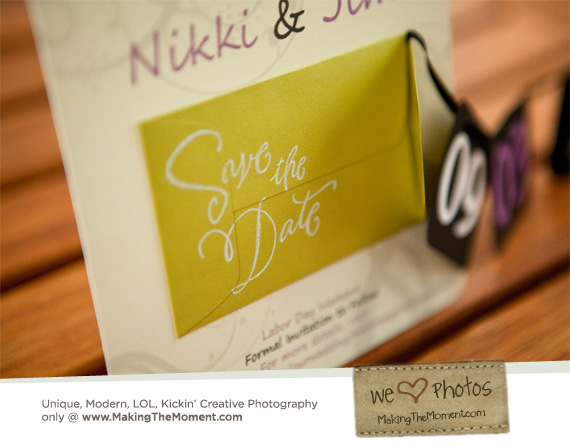 Random creativity like this is why I love weddings and being a Cleveland wedding photographer – you just don't see stuff like this too often. Future (& Current!) Making the Moment brides – please send me your save the date cards and invites – I'd just love to share with all the other brides! This type of work deserves to be shown off, and can help inspire the bride who is planning her perfect & unique day.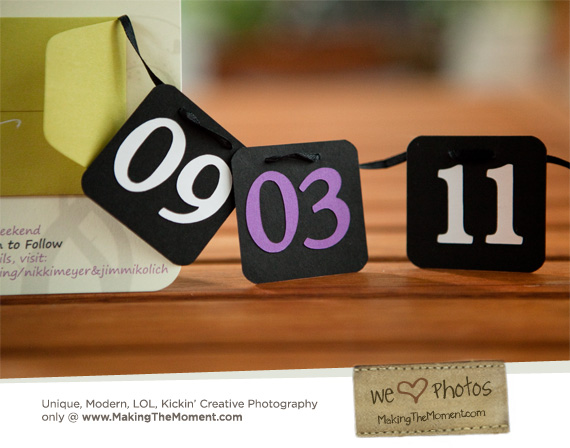 Thank you for sharing Nikki – I am more than thrilled about being your wedding photographer!