I always love couples who are as excited about being photographed as I am to photograph them, This was definitely the case with this married couple in downtown Cleveland. You may remember Lisa and Aaron from their epic wedding two years ago. In fact these two took first place in our Image of the year Competition in 2012, now they are trying for a second win with this epic photo shoot.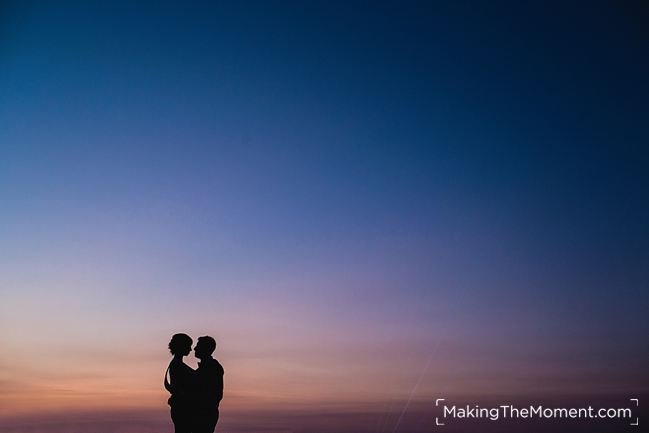 I decided to start this post with the last photo I took in the session. It is one my favorites but I did get some help from mother nature on this one. We had an amazing sky over Lake Erie…. did I mention I love what I do?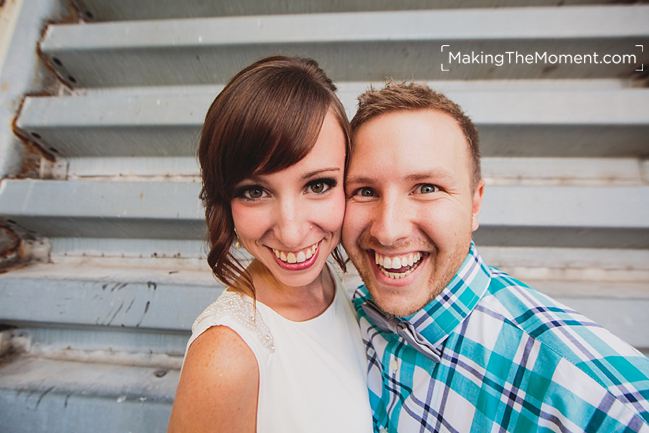 Funny face, fun time, yeah! These two did these images on their wedding day and they where so funny so I couldn't resist doing it again.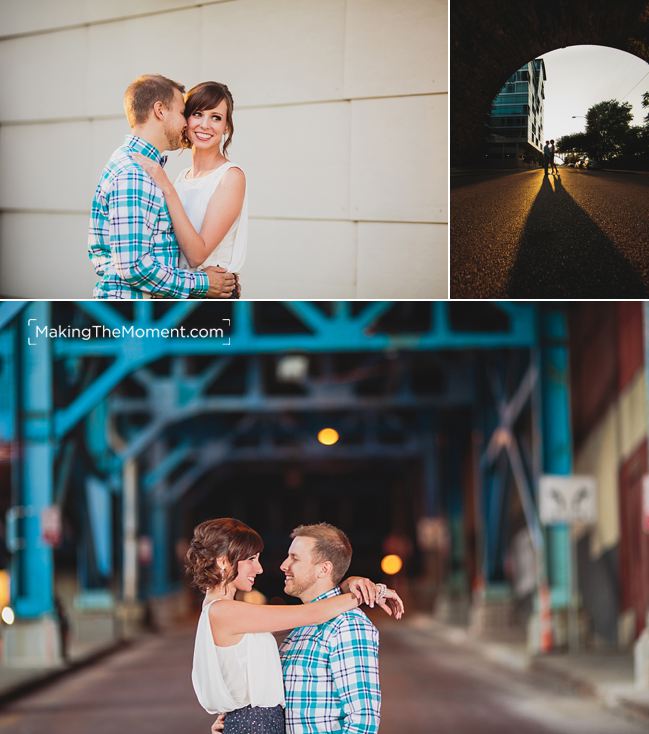 I love this location. There is something about the way this bridge looks, the lights that fall out of focus behind them looks so so good.
Most couples love that our sessions are in the late afternoon so we can photograph after work. We love it because we get this type of light, amazing!
I really loved Aaron's bow tie, it is so him, so fun and out-going. Aaron flies helicopters for the Army, how cool! But Lisa is the most important thing in his life for sure, and you can really see it in the images.
I often shoot late, as long as the couple is ok with it. Our city looks so good at dusk.
See I told you….amazing skyline!
Aaron wanted his secret identity kept top secret but I could help myself….yes Aaron is Super Man! Ok maybe not, but these images where so fun. I even got lucky with lighting from an event going on that night in Cleveland.