I love this session. I really really really really (really) do. I think it would be easy to assume that I'm professionally obligated to tell you that – but that's not the case. I am legitimately proud of these images. One big reason for that? I really really really (really) love that people in them.
We're fortunate here – our team gets to photograph great people at a great time in their lives. What that means is that people are generally pretty happy and enthused about this time in their lives. It's a GREAT season of life when you are getting ready to wed the love of your life.
Amber and Mitchell are just that. Happy. They're joyful people who are GREAT to be around.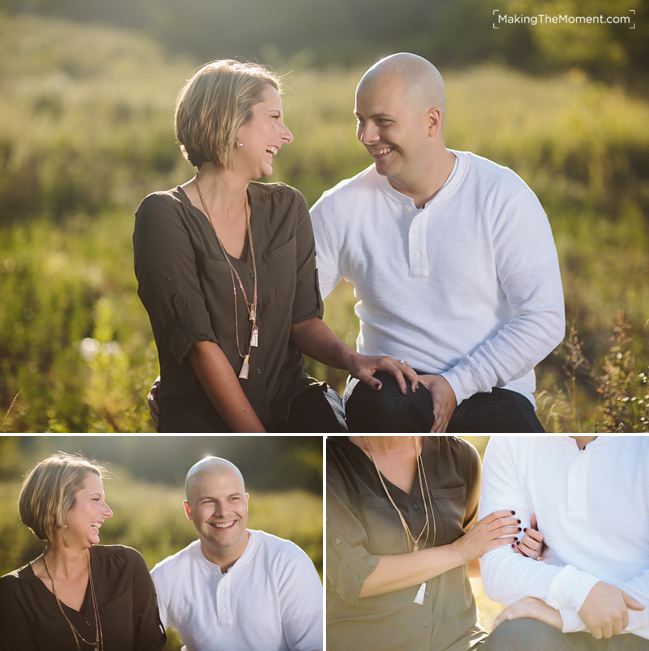 What that means is their images are joyful and happy. You can't fake joy.
In fact, this ties into an underlying belief I have about the process of creating artwork for my couples. I never ask them to be fake. I simply just ask them to be who they are. My job as a visual storyteller is to create an environment where people relax and simply become themselves.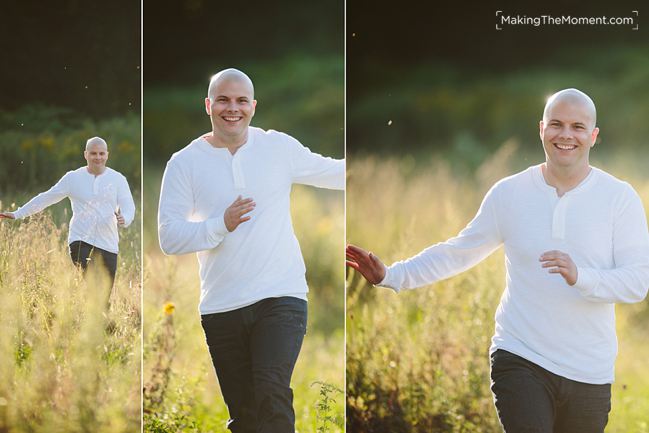 This is Mitchell. Watch him frolic 🙂 I love this guy. I asked him to frolic and jump around in the field a bit (I do weird stuff sometimes to loosen people up), and Mitchell hopped right to it. He's a firefighter – but it's nice to see his softer side.
I like lines. It's fun to use architecture in my imagery.
Nice and close up. Look at these two – they're beautiful, happy, joyous people. I can't wait to photograph their wedding next year!