It's hard to imagine doing anything other than what i do for a living.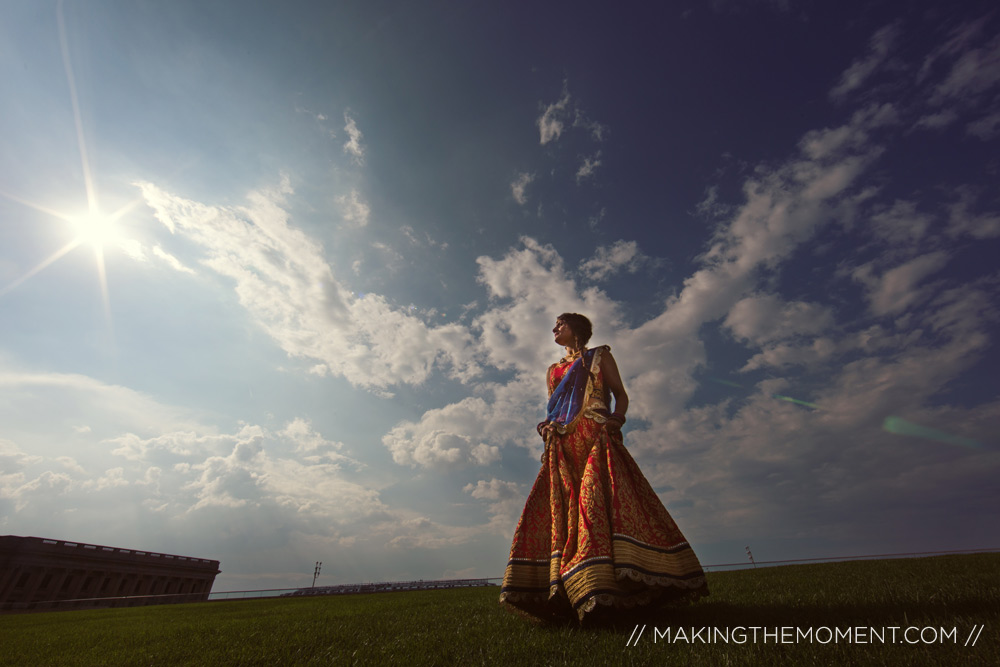 It's not just the imagery I help to craft. It's the people; the couples, cultures, and characters I interact with that make my work so endearing to me.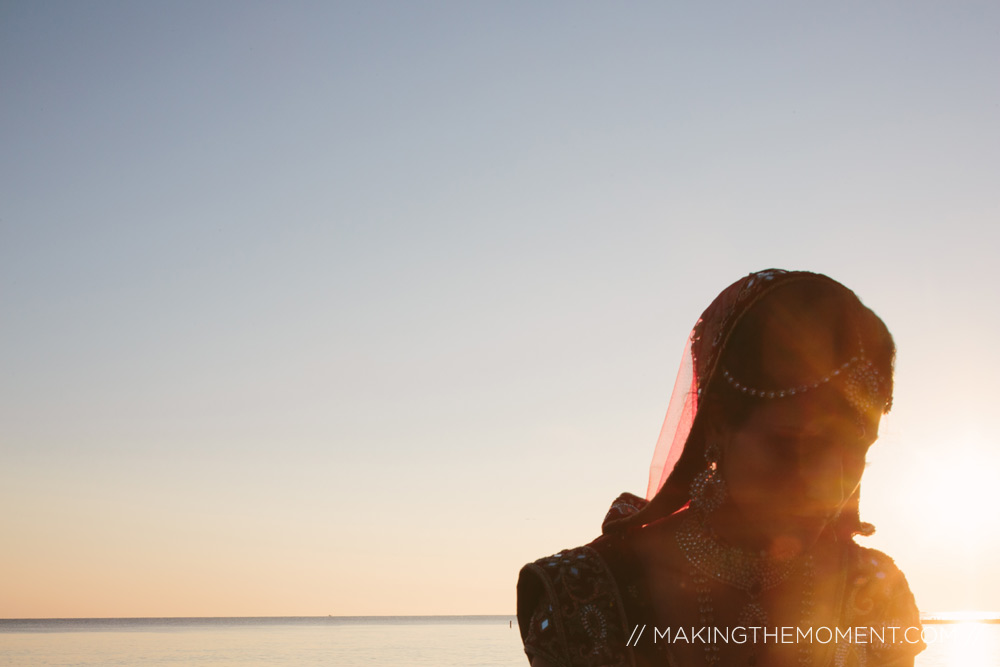 Let me be clear; this is one of my favorite couples and weddings I've been privileged to capture the past 10+ years of my professional career.
Trust. That's one of the most important things I ask my couples to provide to me when asking me to photograph their wedding. Roshni and Mihir both provided that beautiful, humble and vulnerable concession to me. And it paid off for both them and myself wonderfully.
Through the years of my career as a professional artist, I have yet to find any tool in my toolbox that compares to the value that trust provides me. Trust gives a visual artist freedom. Freedom to flourish. Freedom to fail.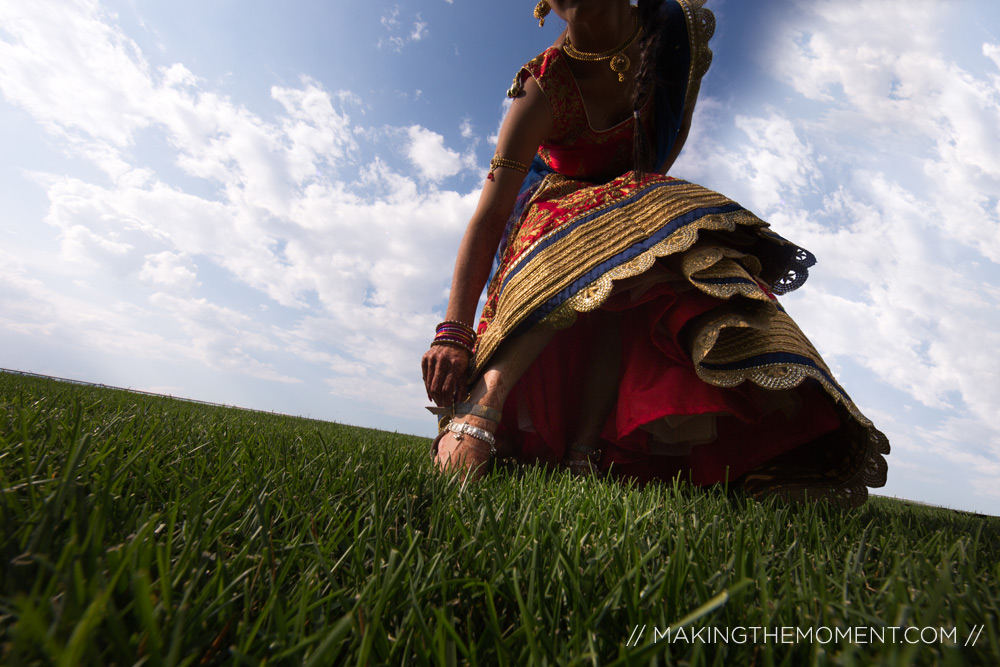 I mentioned my love of my work earlier. Cultural diversity attracts me as a person. I enjoy new things. I like challenges. When I first discovered how fun the Indian culture was [ 6 years ago when we began photographing Indian weddings ] I fell in love.  I have never seen the blend of tradition, honor to a noble heritage, and creativity that regularly house themselves inside of an Indian Wedding Weekend.
How could you not love a sunrise photographic session and private couples introduction on the day of the wedding?  Sure. I sacrificed a few hours of sleep to get up for it all. #worthit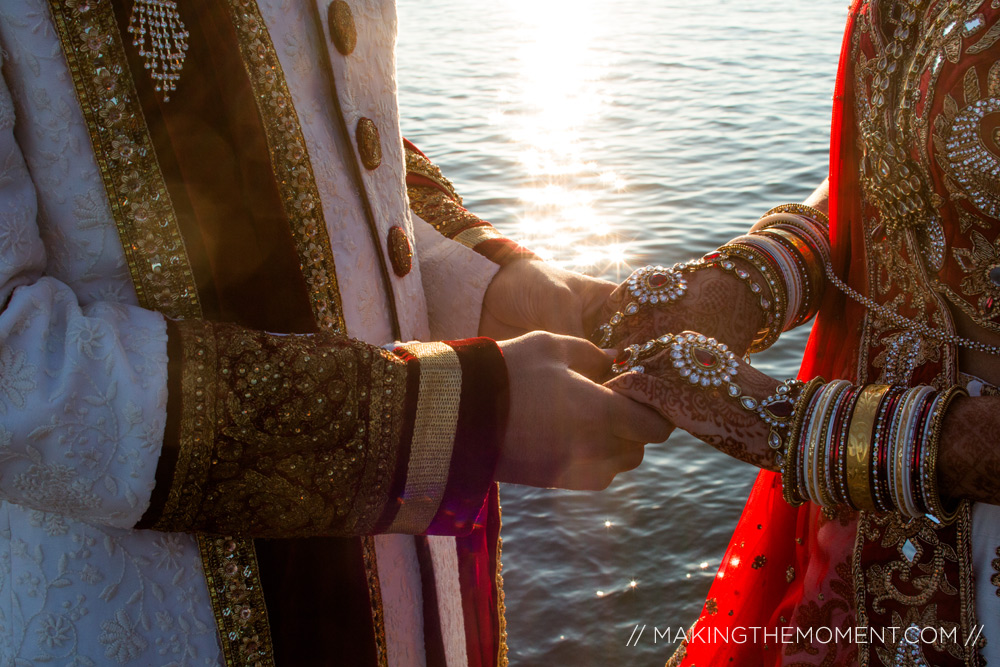 Radiant. The operative word here is Radiant. Not only did the sunrise speak this over these two, but Roshni's dramatic entrance into Mihir's field of view that morning was nothing short of that.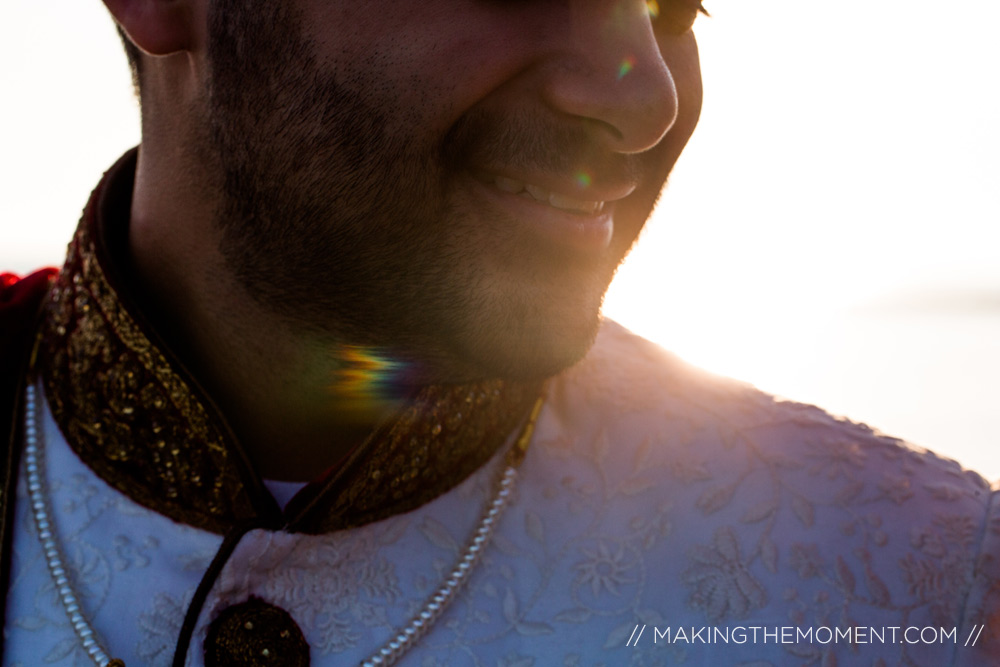 Back to trust.  Trust creates intimate artwork from your photographer.  Only trust.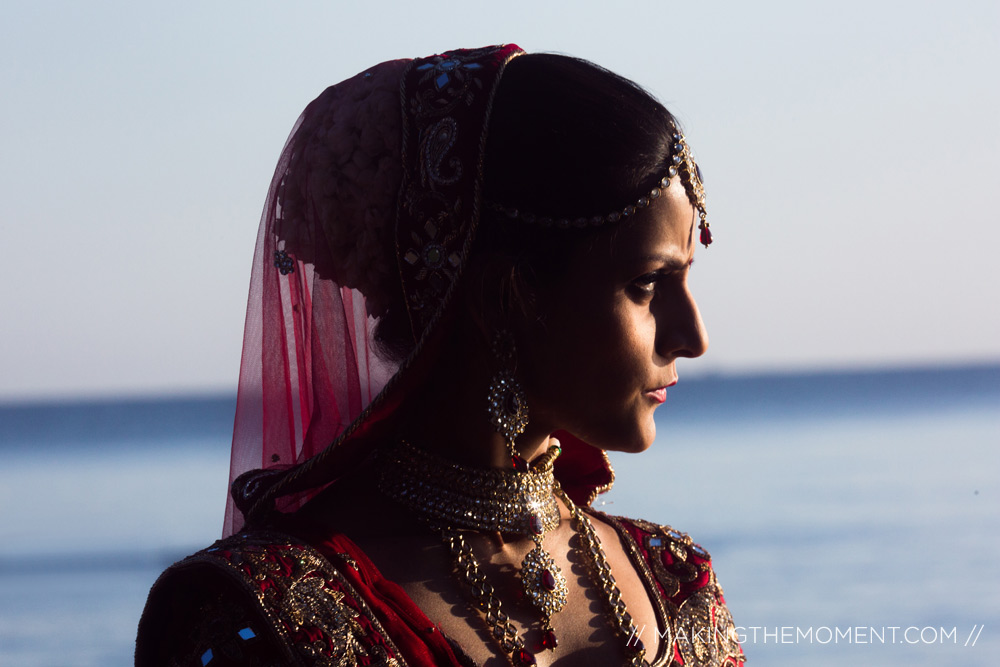 Following the above truism, let me share a word to the couples out there – those who are soon to be wed;  If you don't trust your photographer?  Fire them.  "Shot Lists" [ a document provided to your photographer communicating exactly which images you want in a piece by piece format ] or Pinterest Boards filled with "must-have" photos do not make for inspired imagery.  They are a result of a fractured trust relationship between the client and the artist.
A list of mandatory "must have" pictures produces stress, anxiety, and stale imagery. Early in my career I was handed a "shot-list".  I remember spending more time focusing my mental efforts on fulfilling the list, rather than seeing the artwork in front of me.  I missed a lot, and gained very little for my client.  I resolved to never do that again.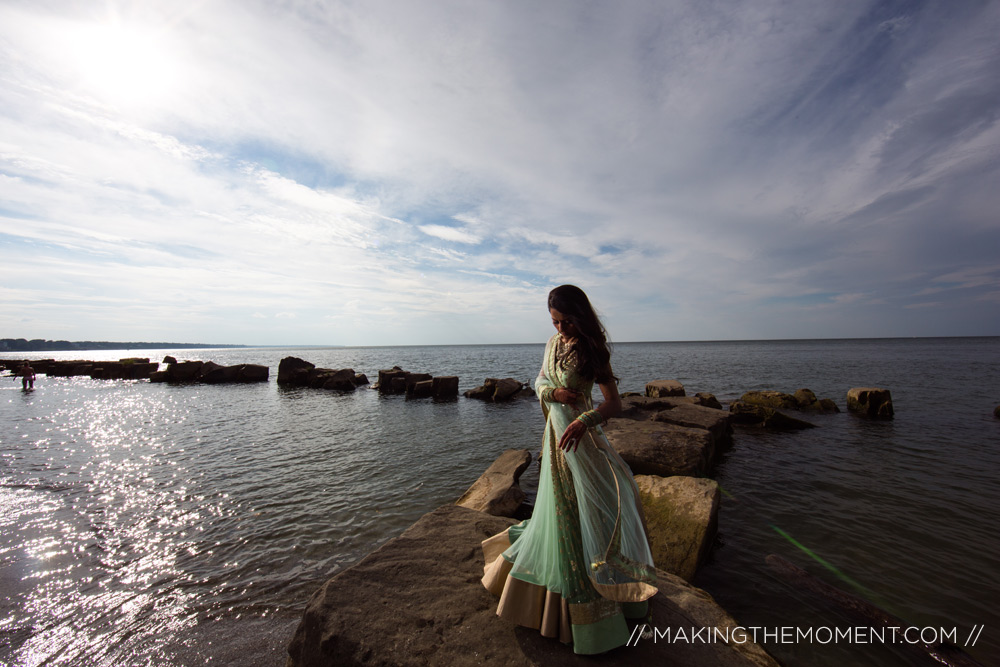 The above artwork can only happen when vulnerability is at play.  When both the artist and the subject feel at ease in the relationship.  Hiring an artist is not like hiring for a more tangible professional [ Sure, I trust my mechanic, but at the end of the day I have a simple expectation of a functional vehicle ] you simply need to let things organically breathe to produce the best result for this type of relationship.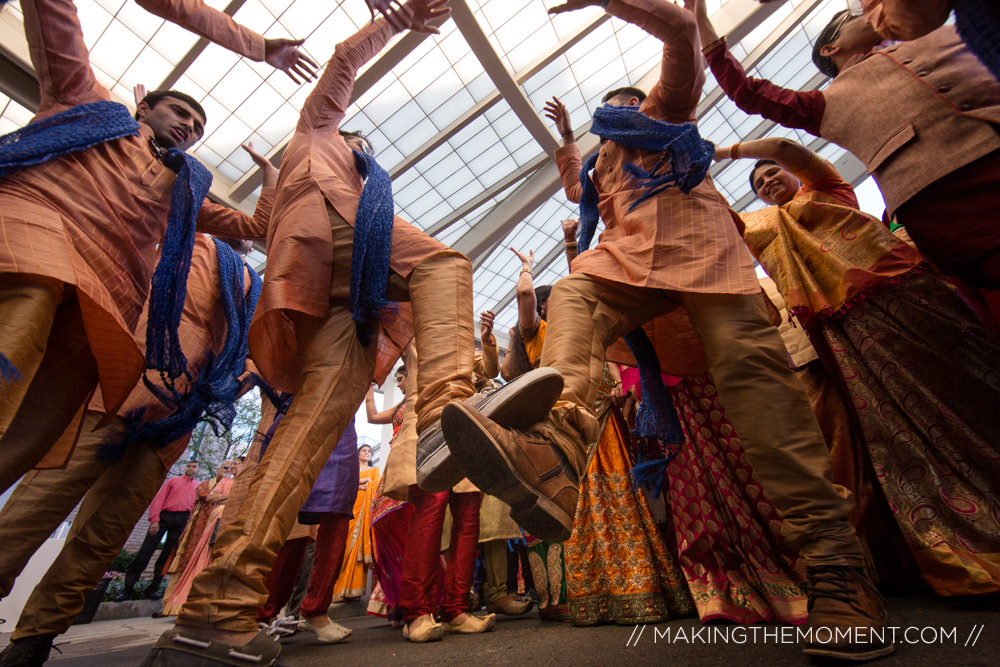 That doesn't mean you don't express desires and preferences to your photographer. Not at all.  I'm simply saying that there is a line crossed where you can damage easily the freeform nature of art, and that most often occurs when trust is not a foundation of the relationship.
To my fellow creatives: I challenge you to move forward courageously.  Invite your clients and subjects into a trusting creative relationship.  There, and there only can you craft the type of artwork you truly desire to make happen.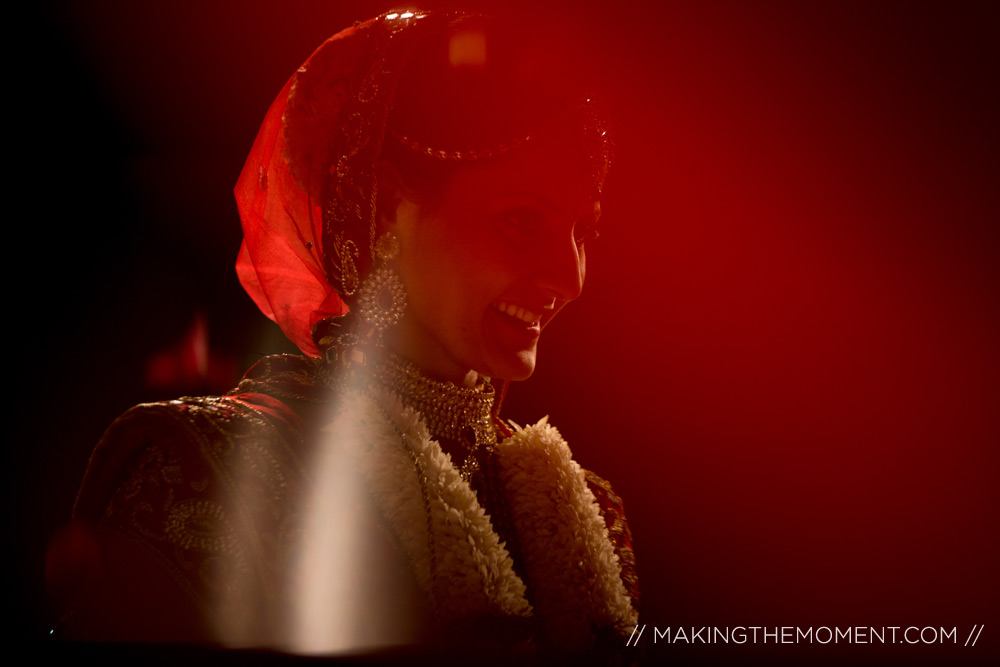 Seen throughout this blog are two amazing people.  In truth, the images speak louder than I ever could about who they are, and how they felt.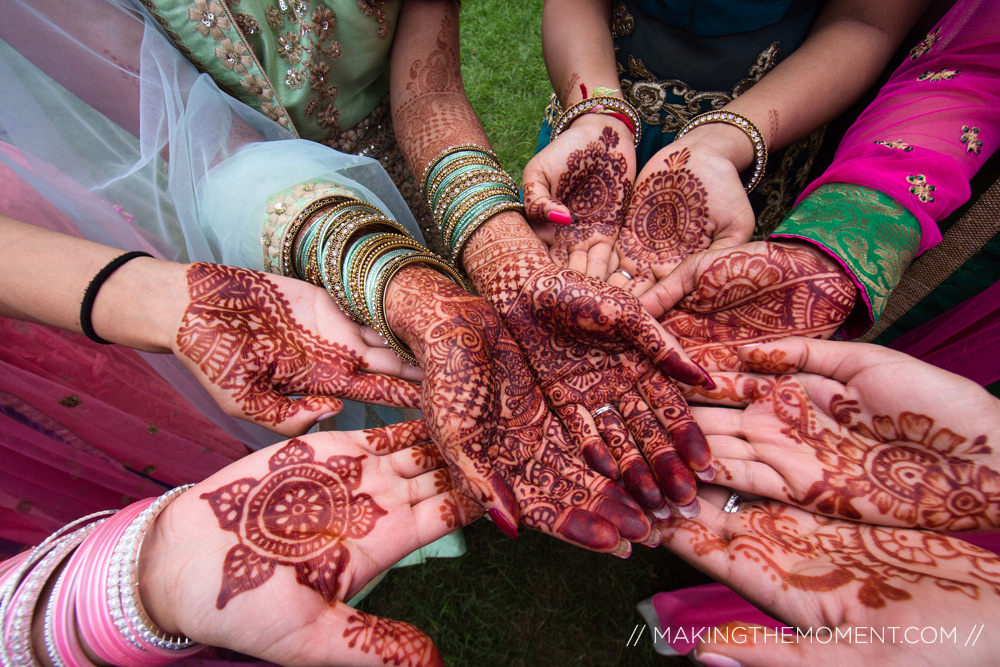 Being that this was a multi-day Indian wedding we photographed [ and filmed – our Cinema Team rocked it hard on this one ], there are more images here than I can ever expound on individually.  I truly wanted to share the above thoughts to highlight our mindset going into this creative effort first.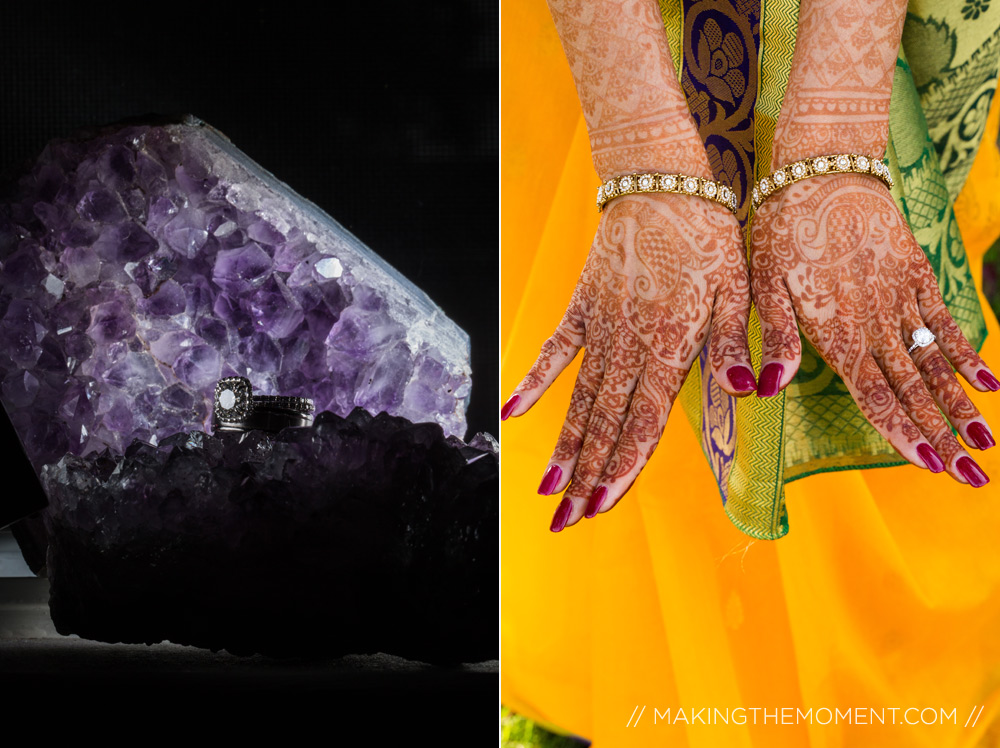 But I promise to pepper in from time to time to comment on some of my favorite moments captured.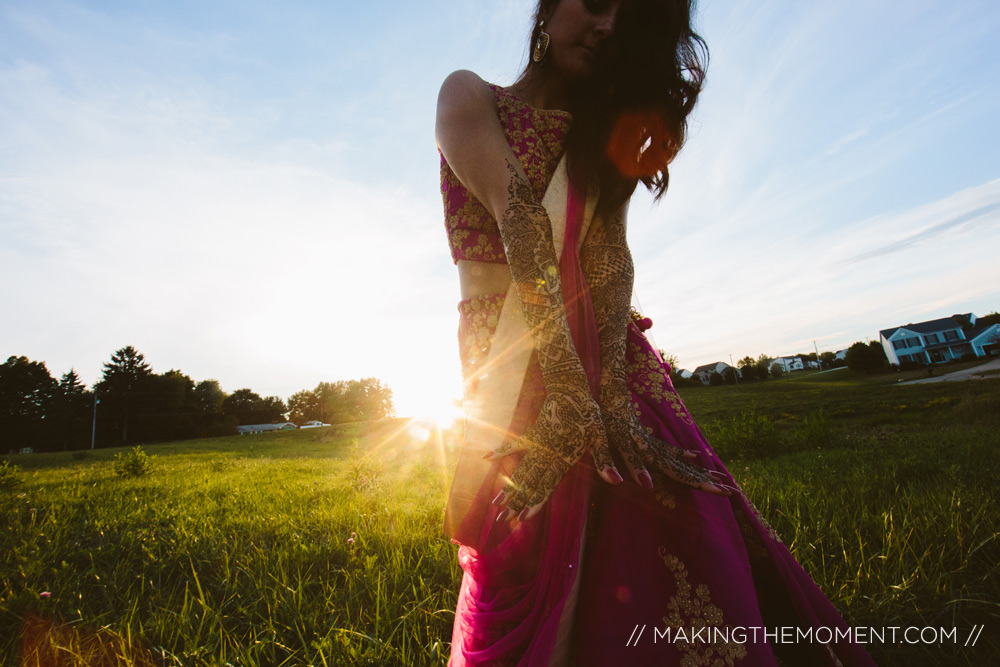 Like Roshni and her father.  This was captured the morning of her Haldi, in front of her parent's home.  The very home she was raised in.  Family is DEEPLY important in the Indian culture; perhaps even more so than my western roots.  I admire this.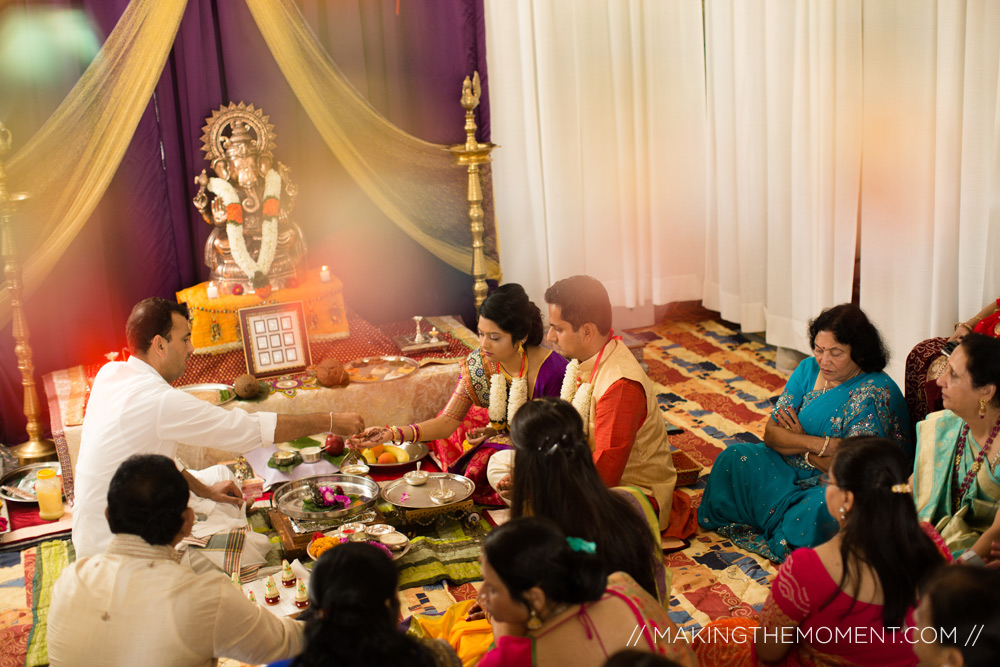 Do you see my socks in this?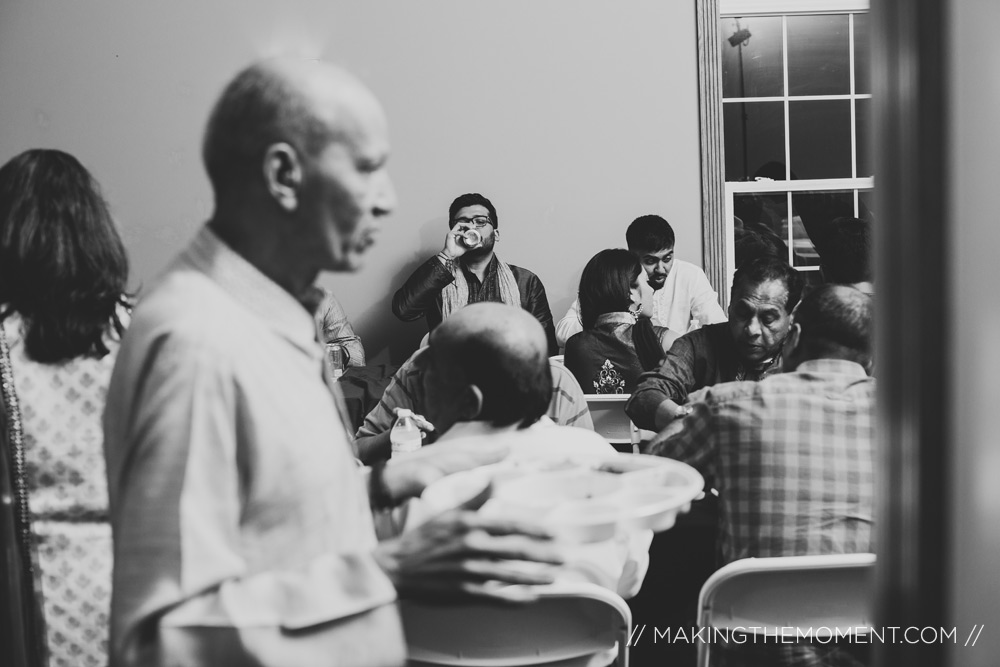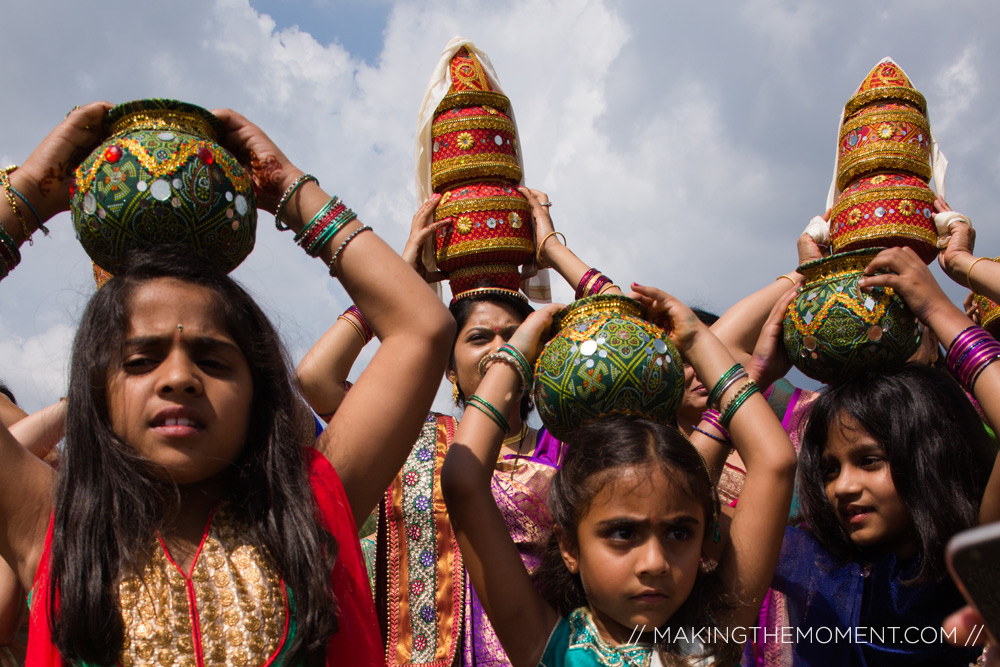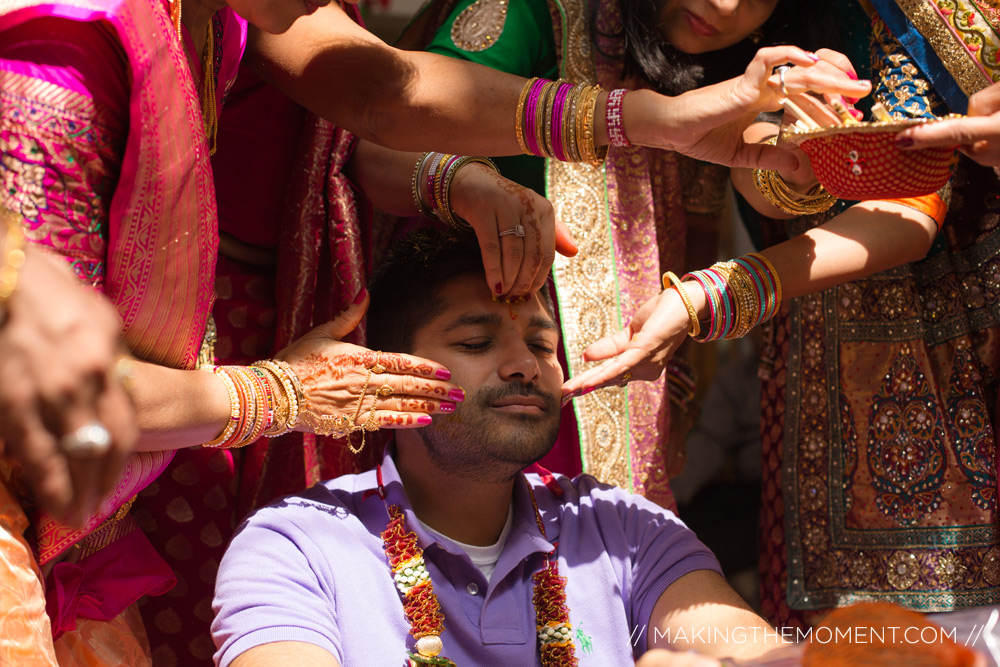 The "yellowing" or Haldi takes place the morning before the wedding typically.  At a wedding last month the brides family invited me to participate.  An honor.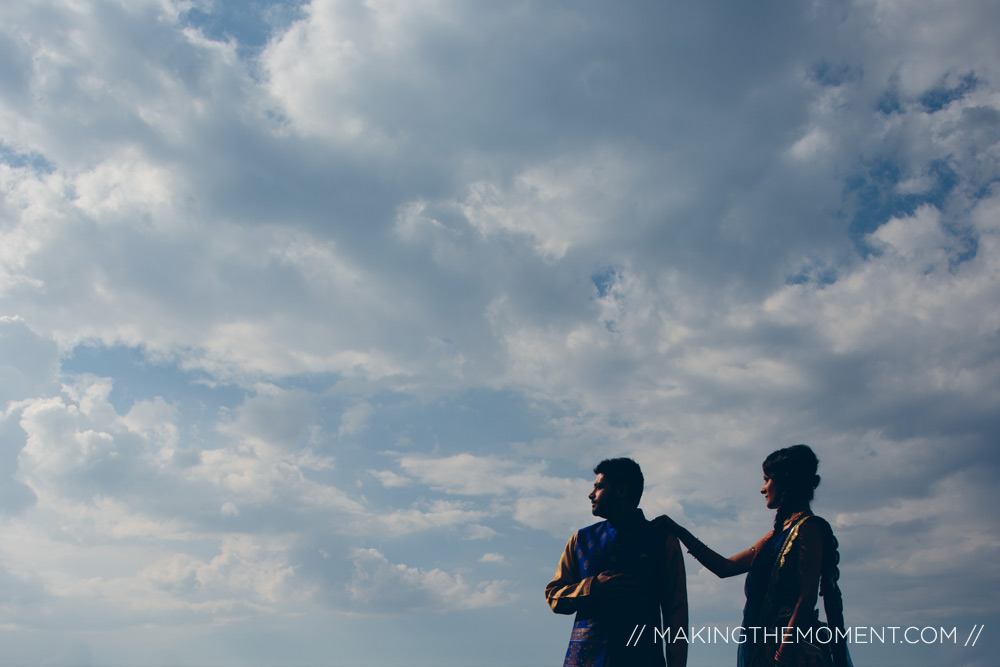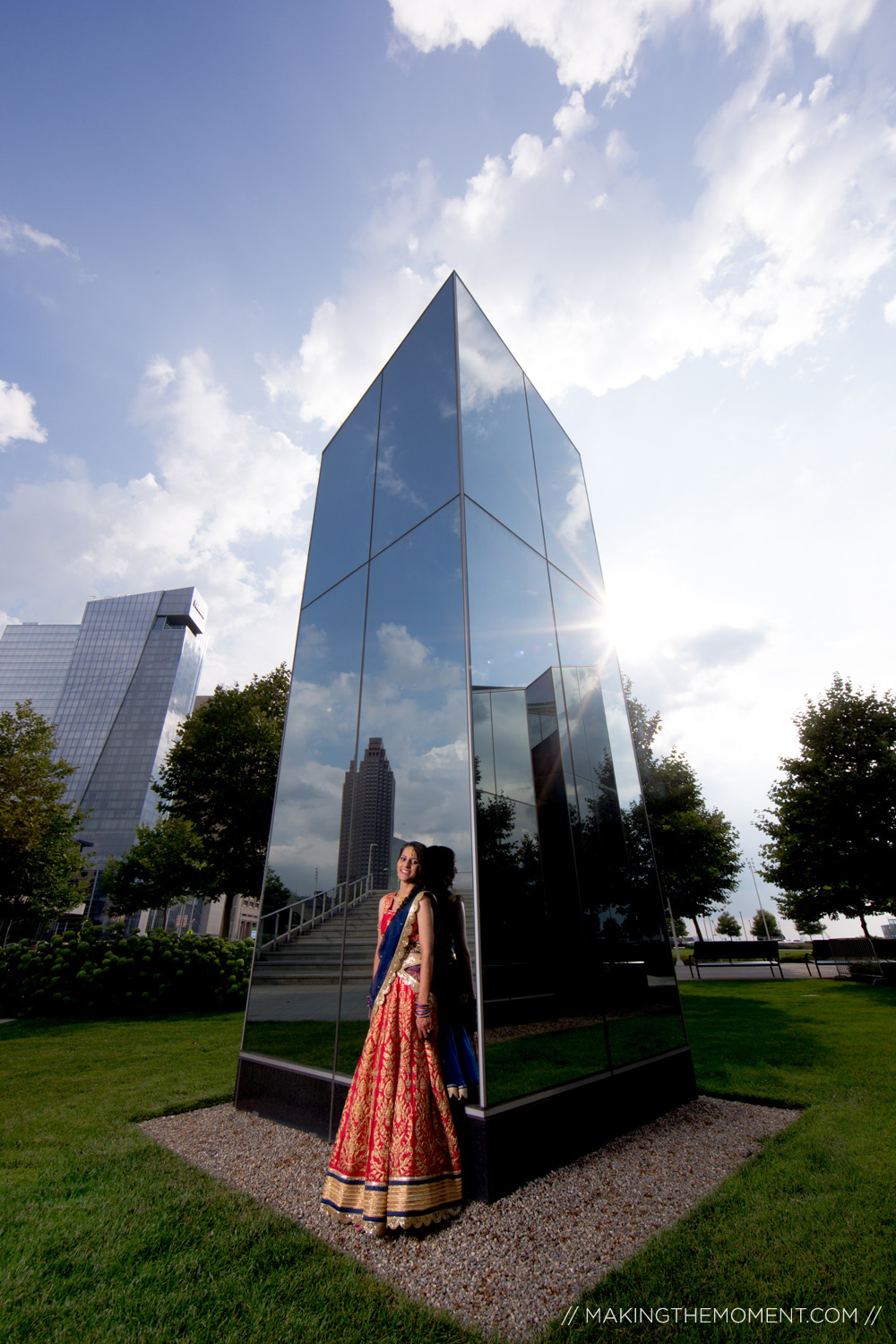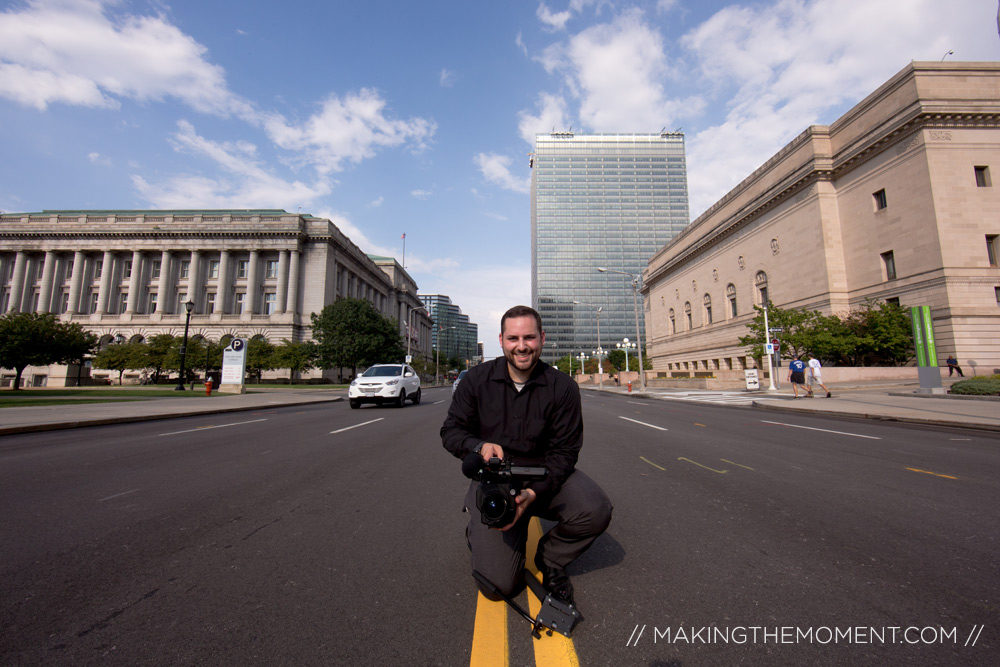 This is Brian.  He's our Cinema Lead here at Making the Moment.  Brian works full time in our office running our entire film team.  He's gifted.  He's also courageous for claiming out onto Lakeside avenue with me.  A police officer literally drove by us and politely ignored us.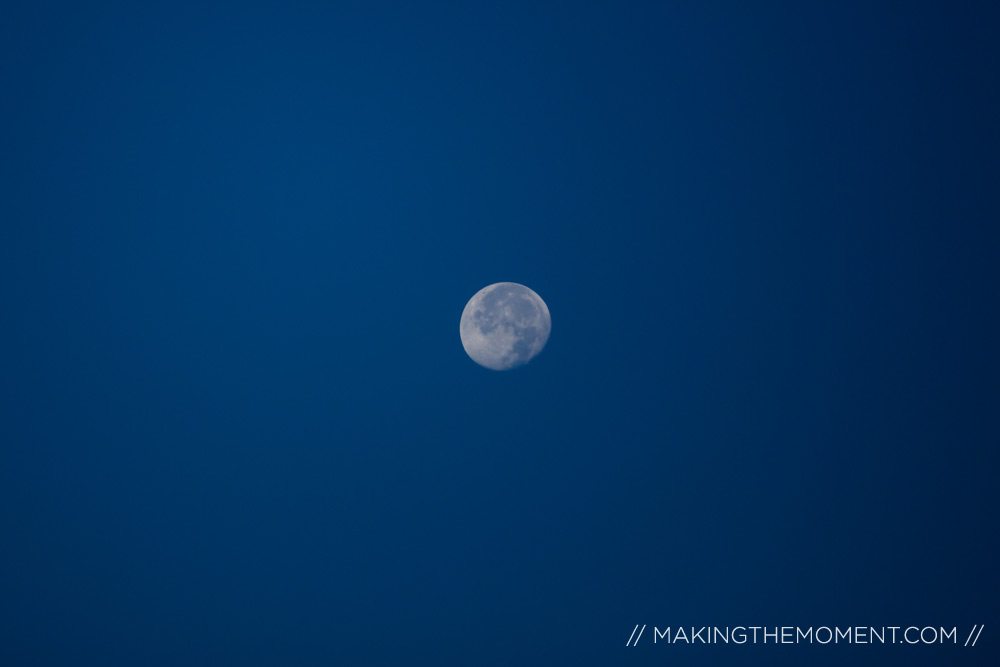 The morning of their first look myself and the rest of the film team arrived early at the beach.  The moon was up.
Brian and Tyler surveying the sunrise just before our couple showed up.
I love this city.  Cleveland is our home.  We're proud of it.  Deeply.
Roshni approached Mihir from the shore as he waited for her.  They would be married in a few hours.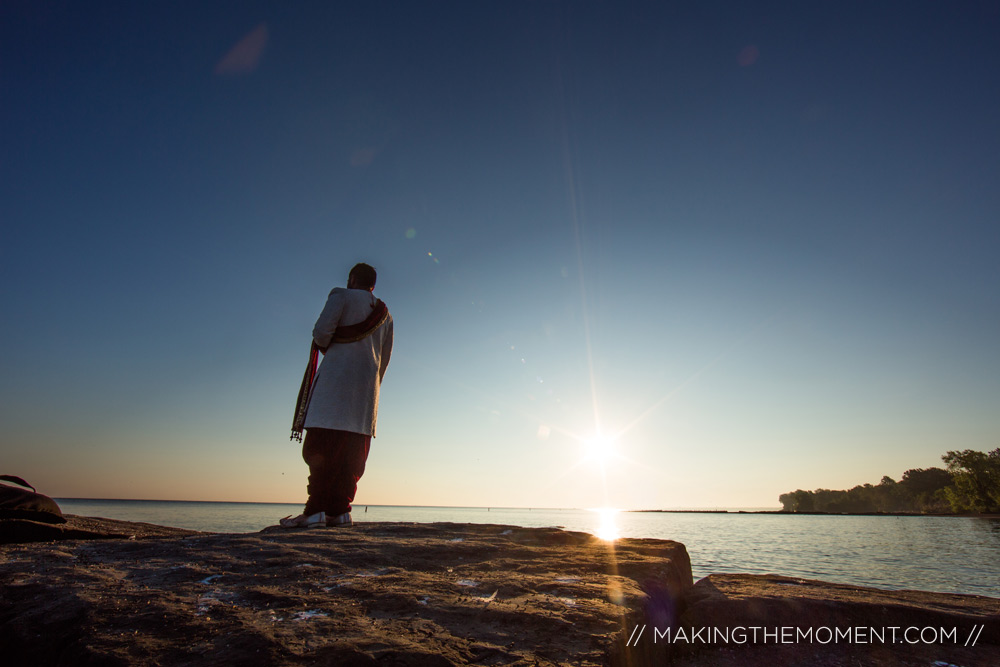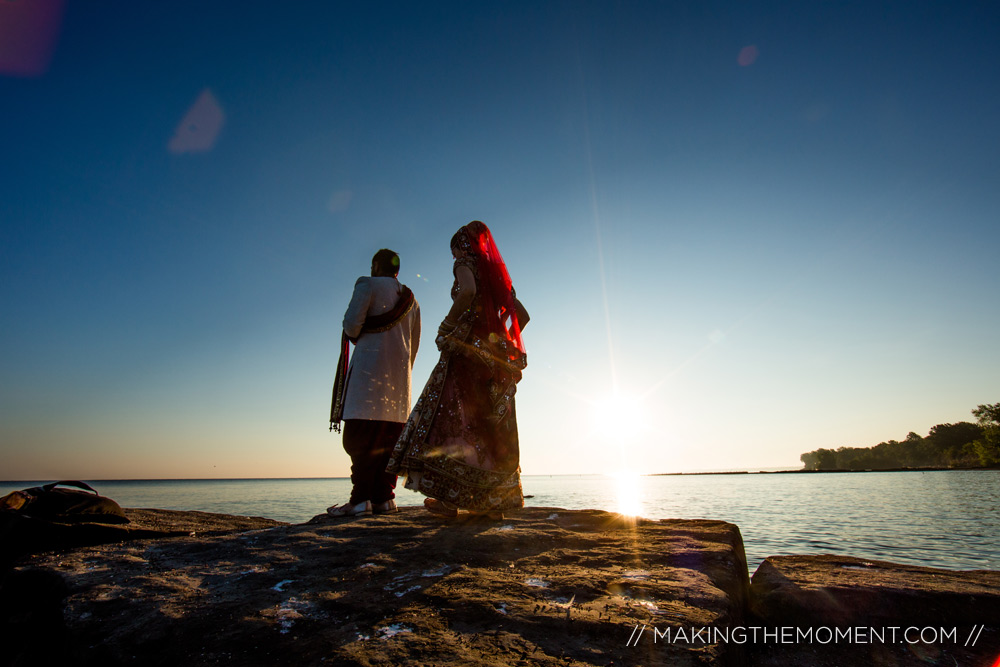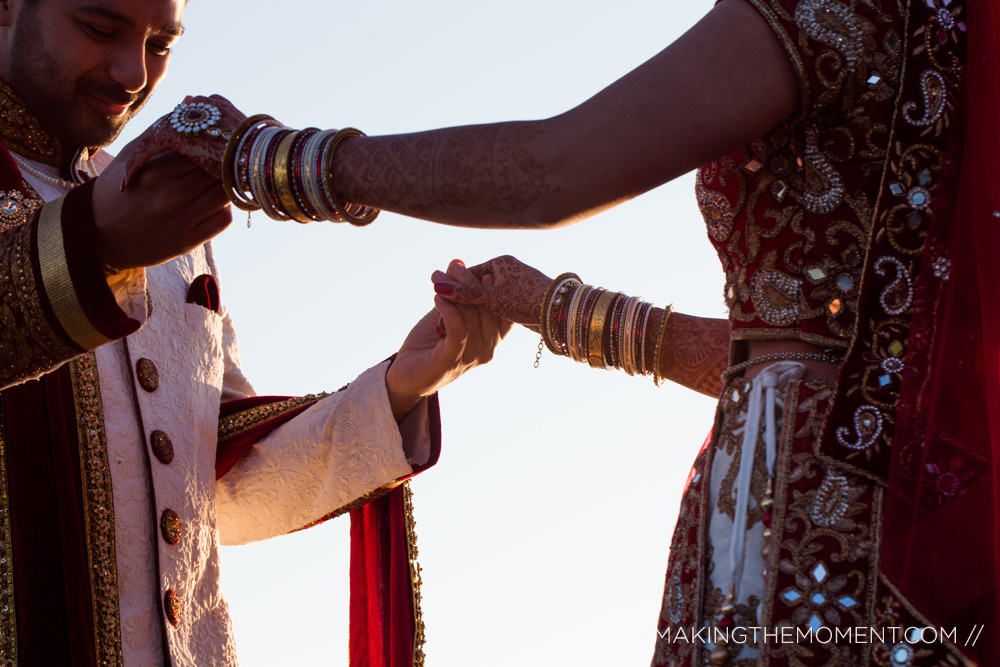 Welcome to your future.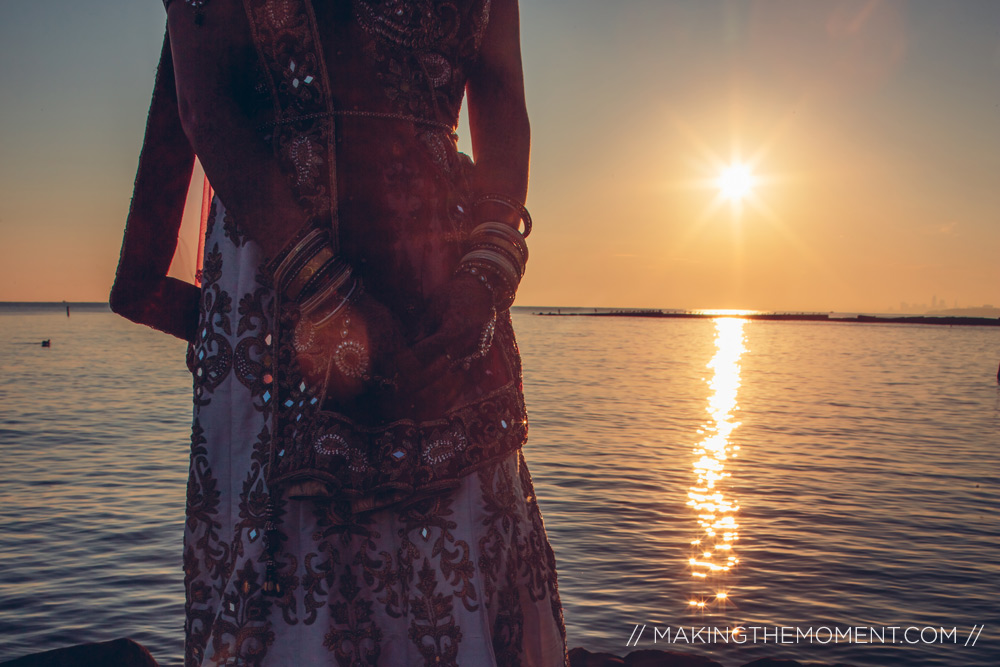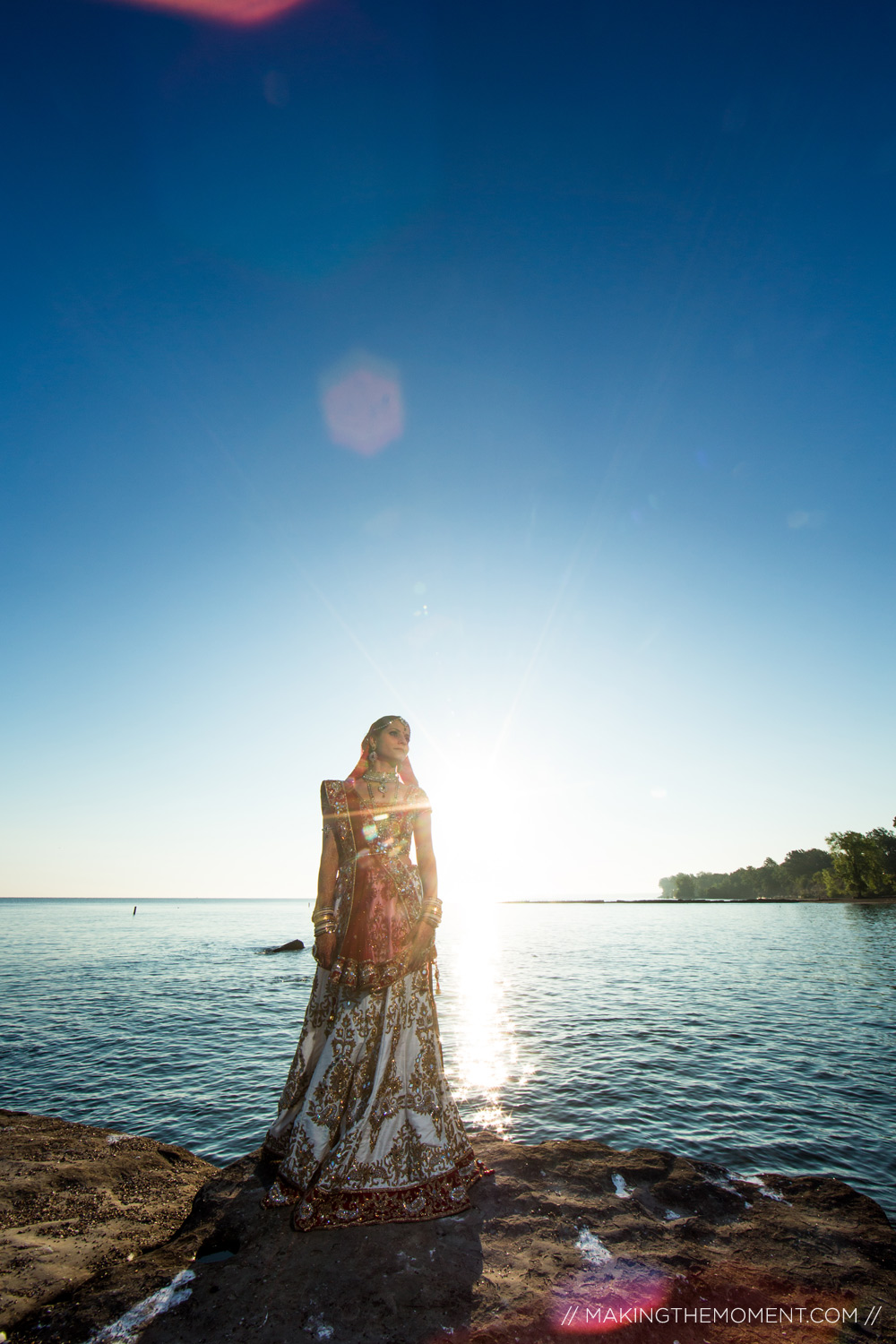 Radiant.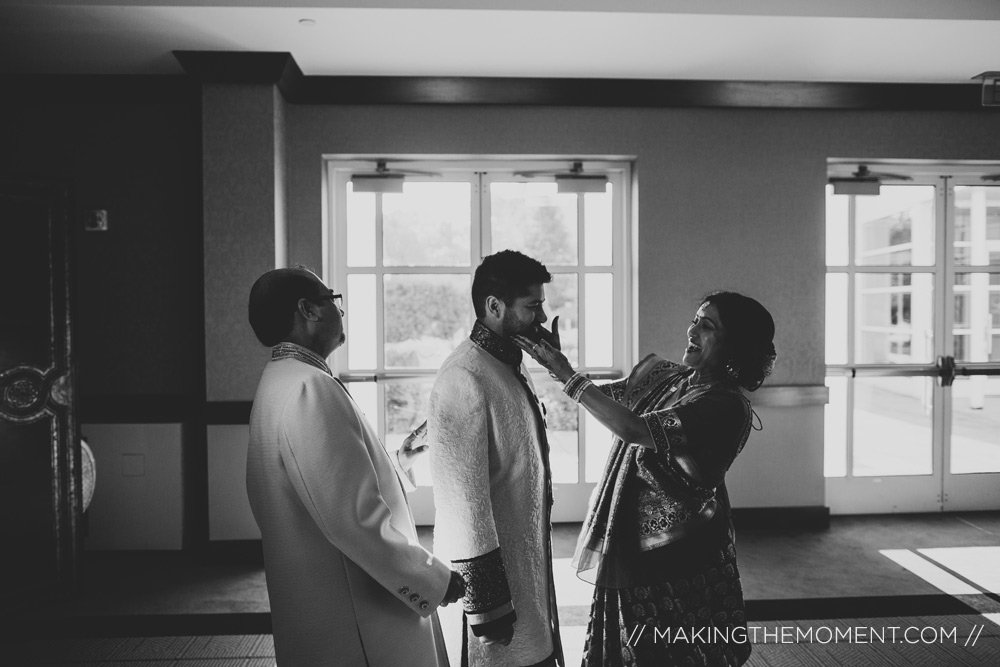 I love Mihir's mother's joy.  Her son. Her baby boy.  She's proud.  She has every reason to be.  Mihir is a good man.  They raised him well.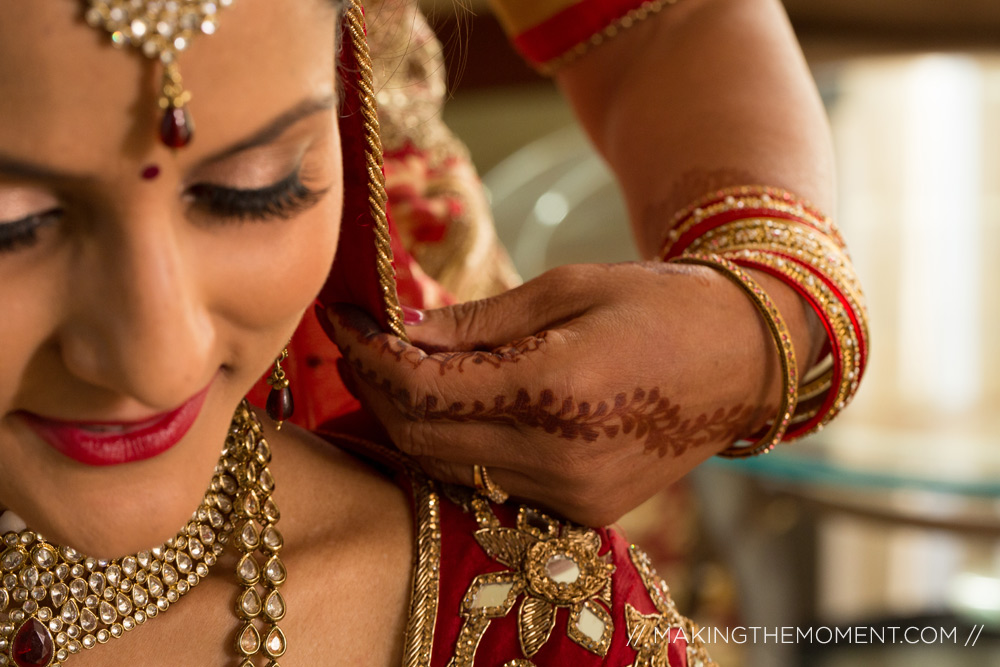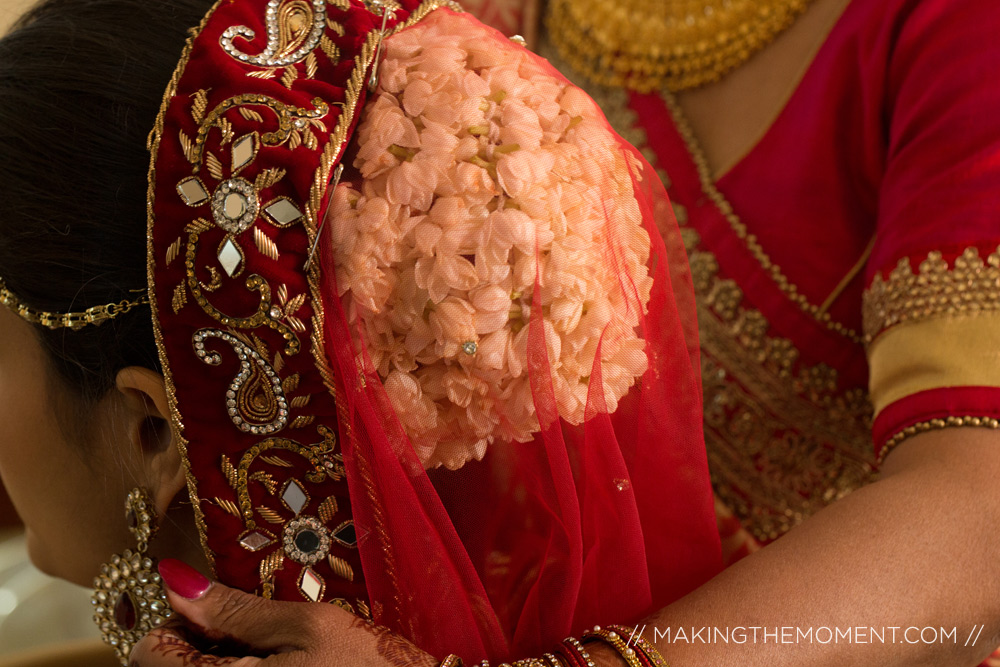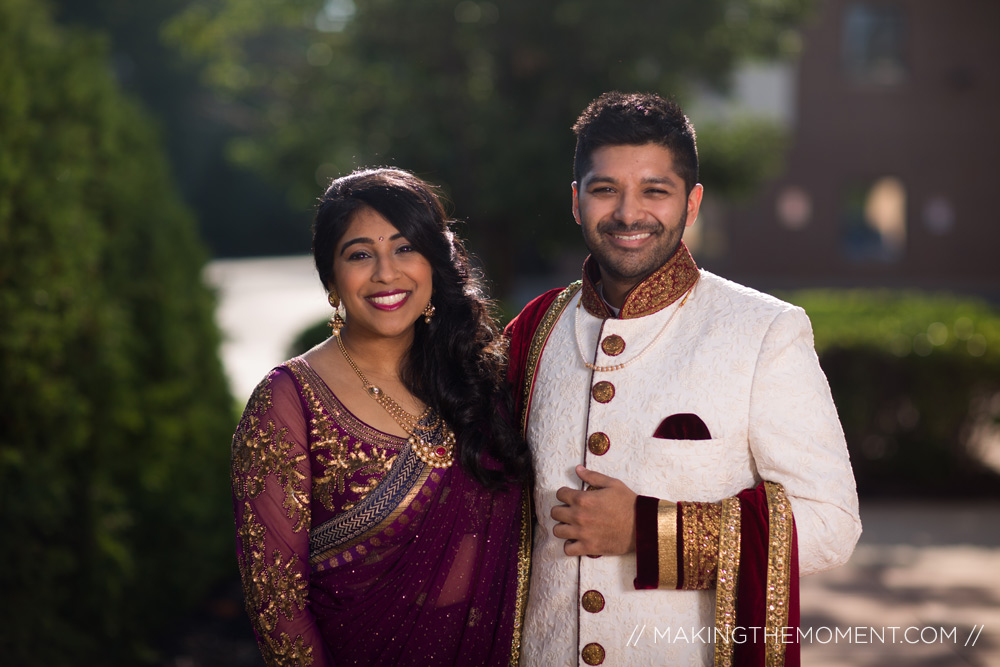 Family.  Always family.  Family first in this culture.  Much love.
And celebration.  Celebration second.  Much joy.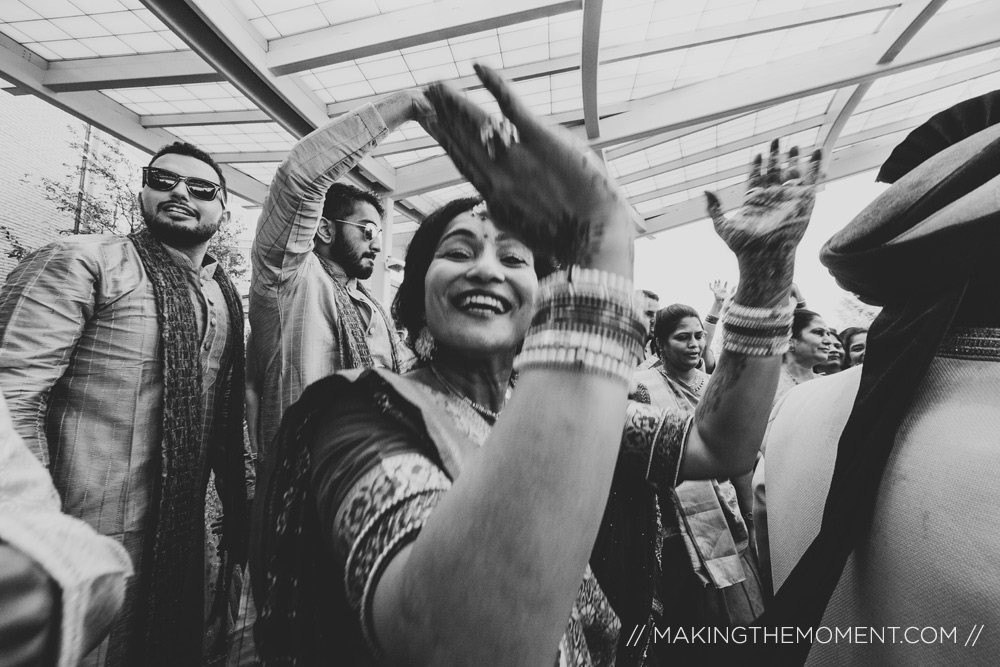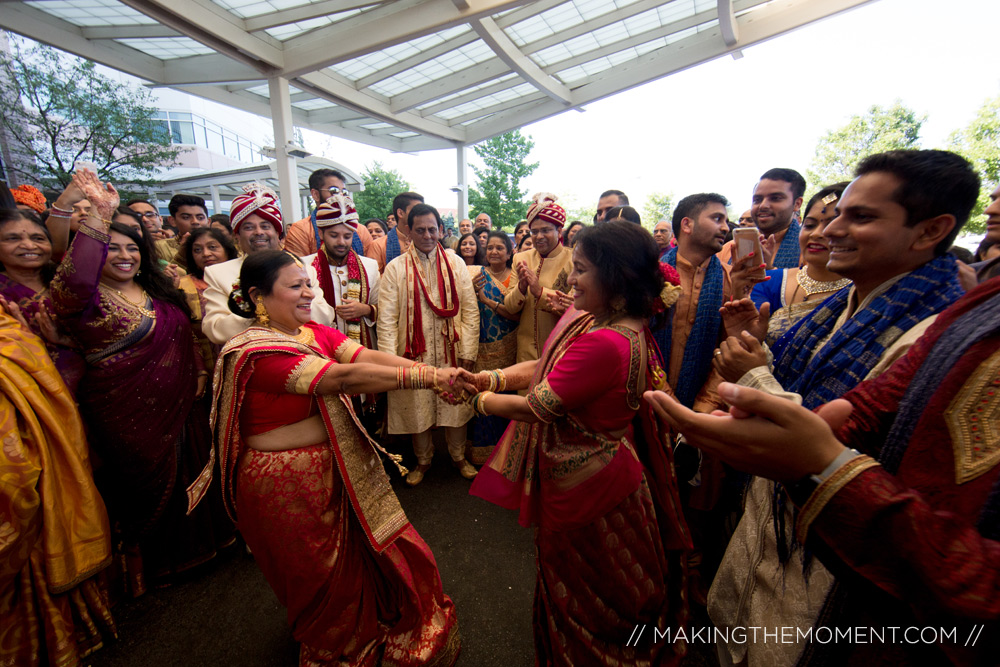 The Barat is so much fun.  No better way to start a morning than a horse, A banging minivan, a drummer, and a parade where families collide.
#photographerBaratSelfie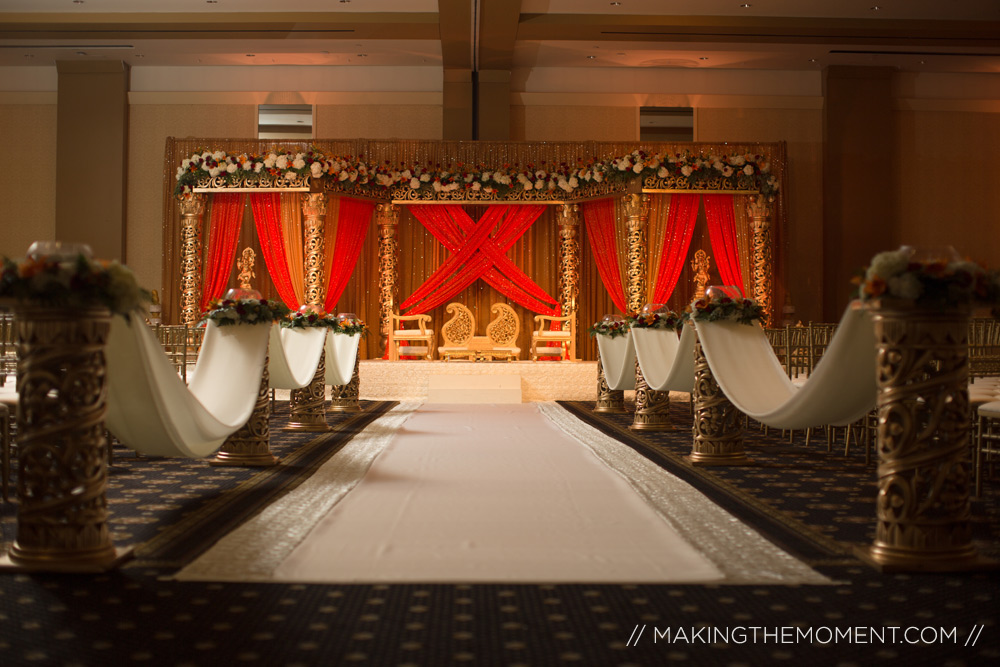 Alina.  FO. REAL.  Your Party Decor Indian Mandaps and Reception Design.  Goodness.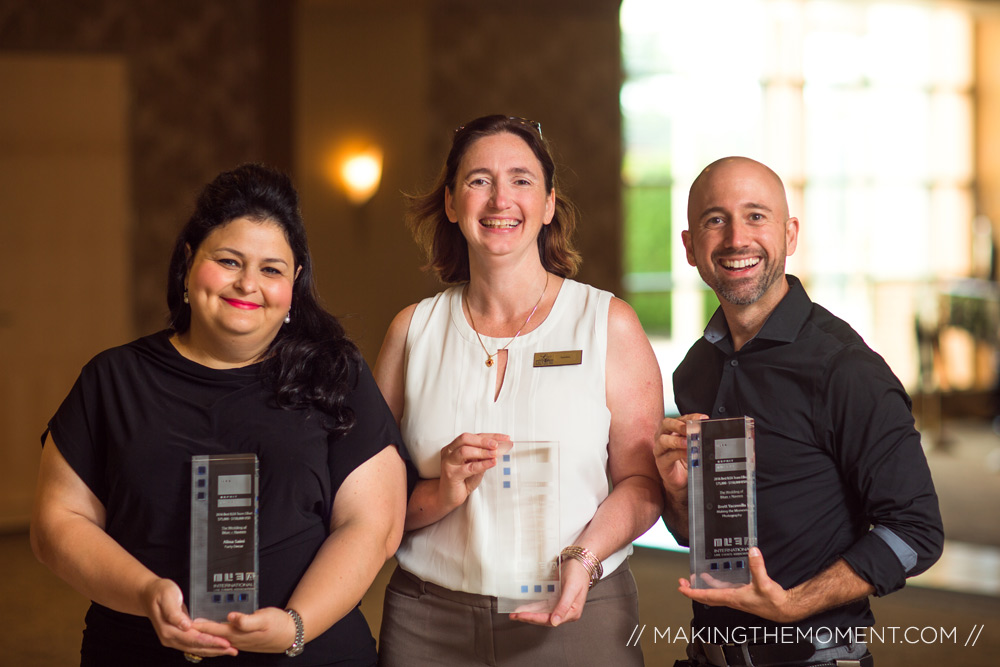 Quick aside. This is Alina, Sabrina [ rhyming ] and me. This is the team that produced this wedding. These are some of my favorite Indian wedding vendor friends in the city. We're holding trophies we won for our work on this wedding [ Bitan and Naveen ]. Through much hard work, we won the ILEA Esprit Award for best international Wedding [ team effort in a defined budget ] for 2015.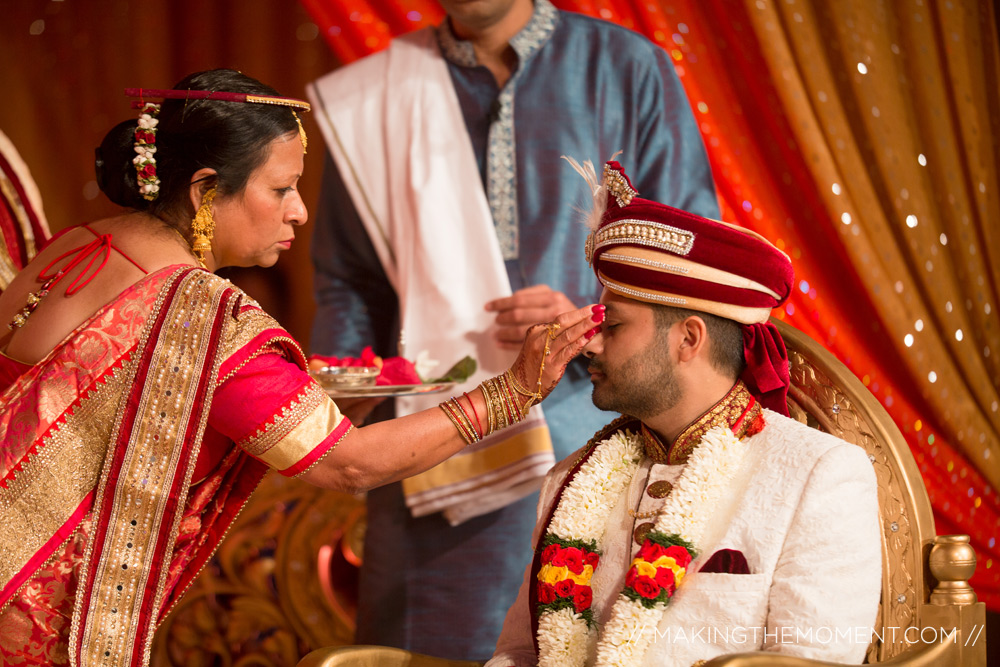 I love Roshni's parents in the background of this moment.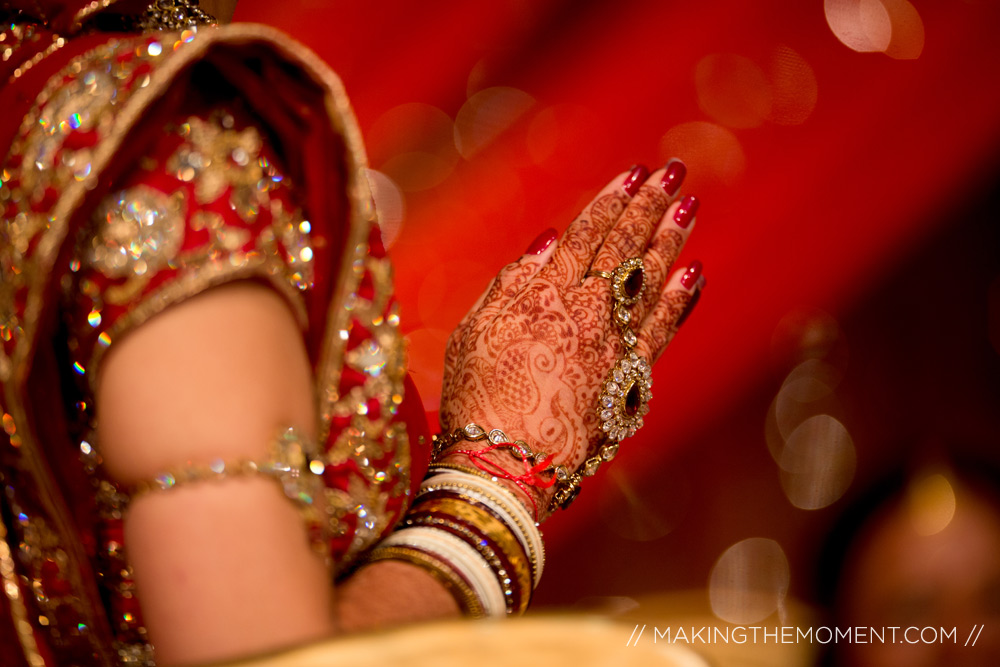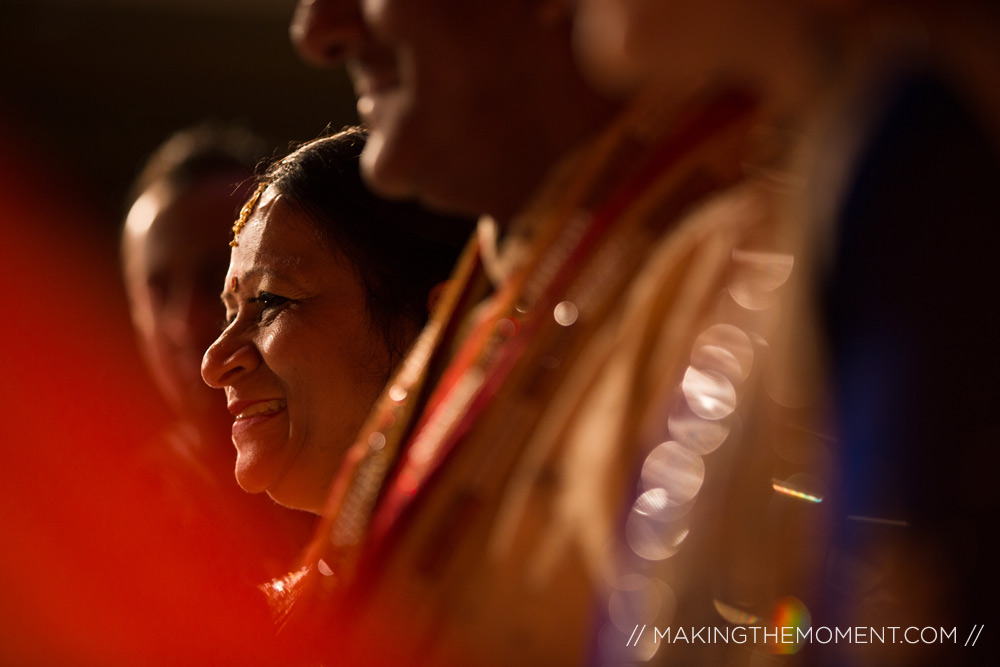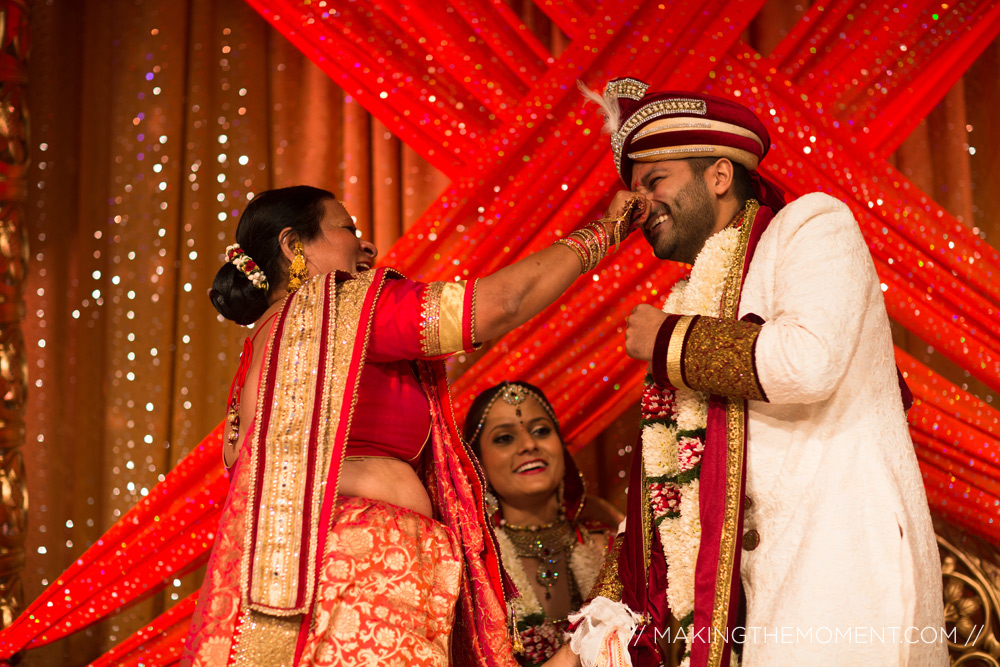 She got your nose Mihir.  There's a fun indian tradtiion at play here, where the mother of the bride attempts to steal the groom's nose.  It's fun to watch for.  She got him good too.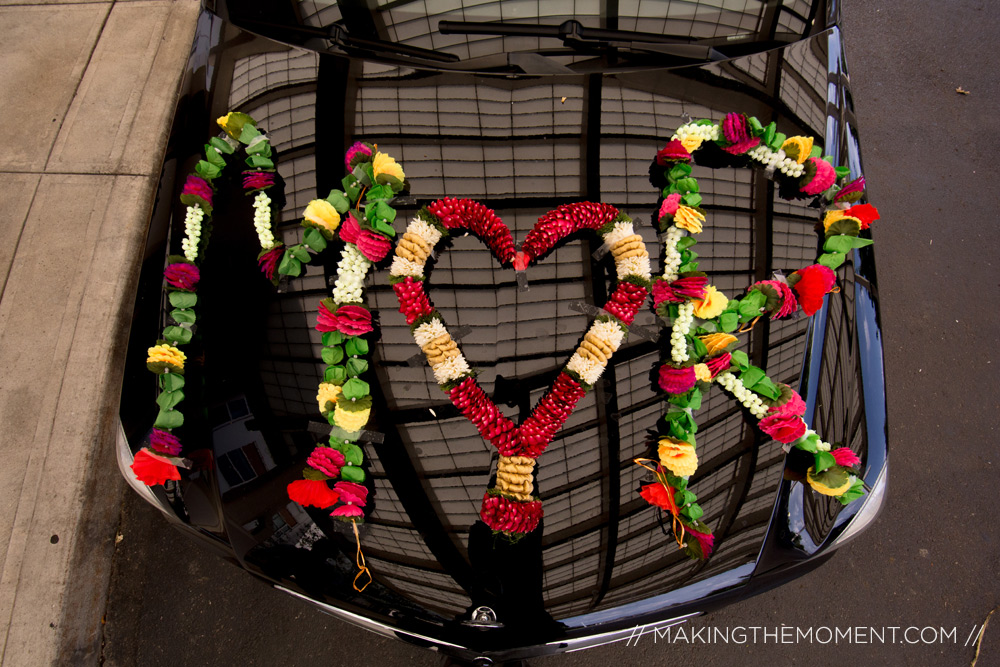 The vidaii is part of an indian wedding ceremony.  It's often emotional.  The bride is formally leaving her family and joining the groom, the tradition mimics and honors times from the past when a bride would more permanently be separated from her family after a marriage was officiated.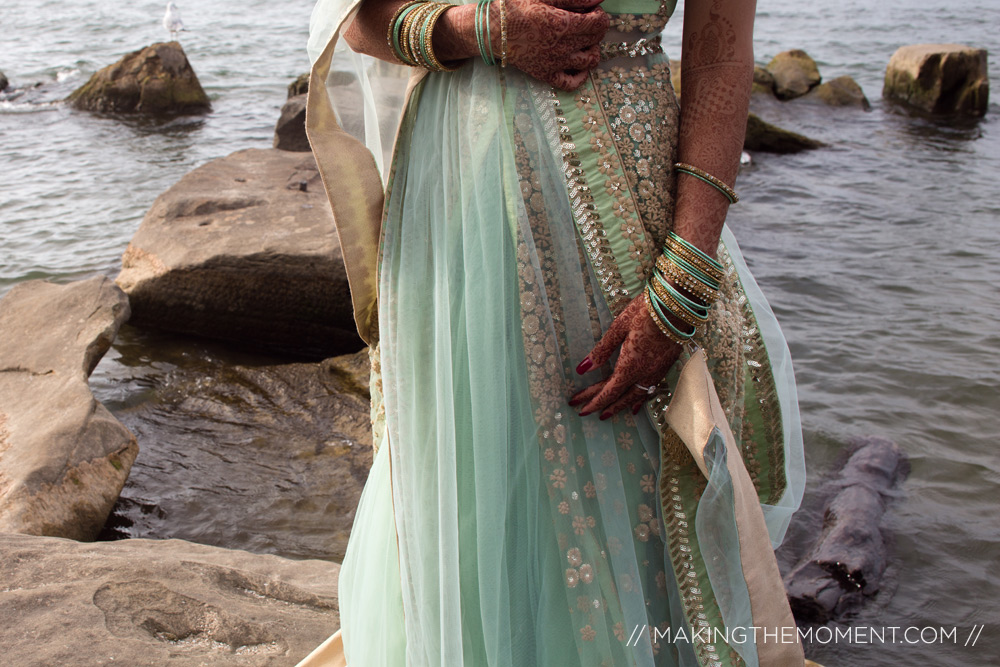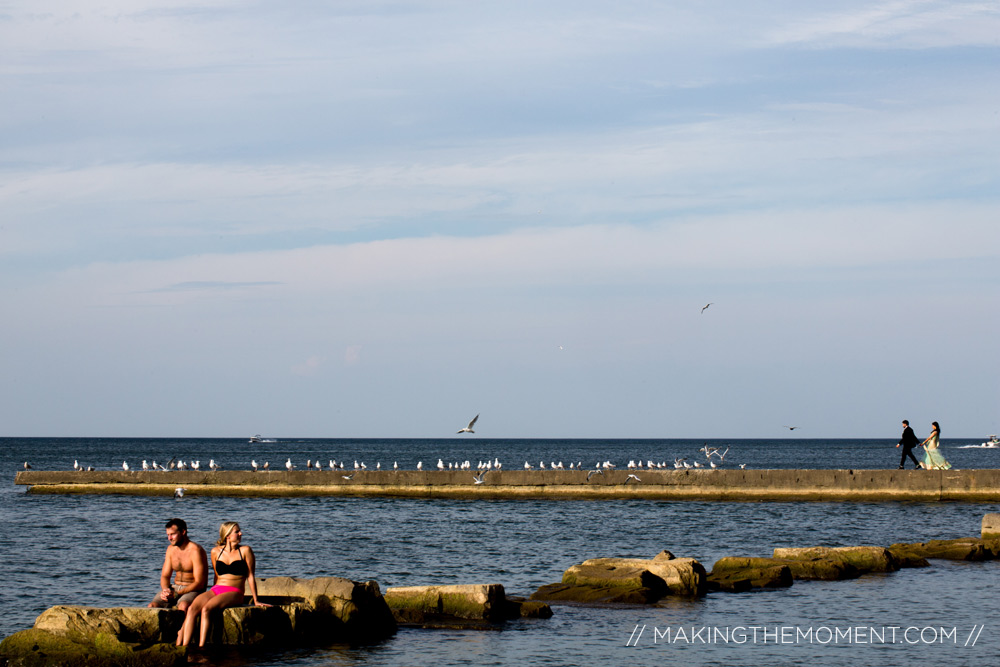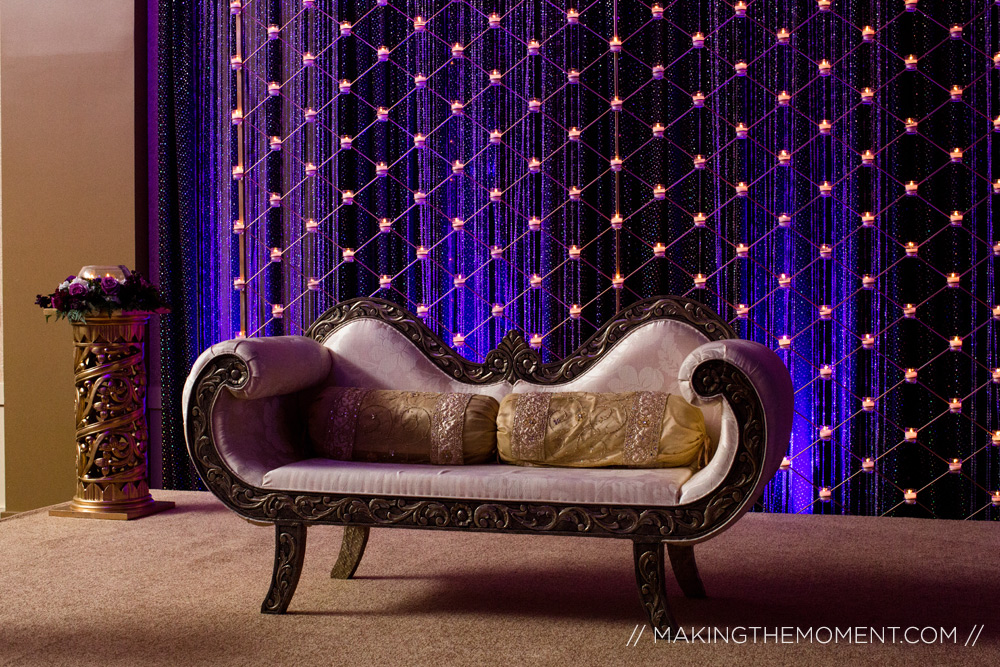 Back at LaCentre in westlake, the ballroom is prepped for an amazing wedding reception.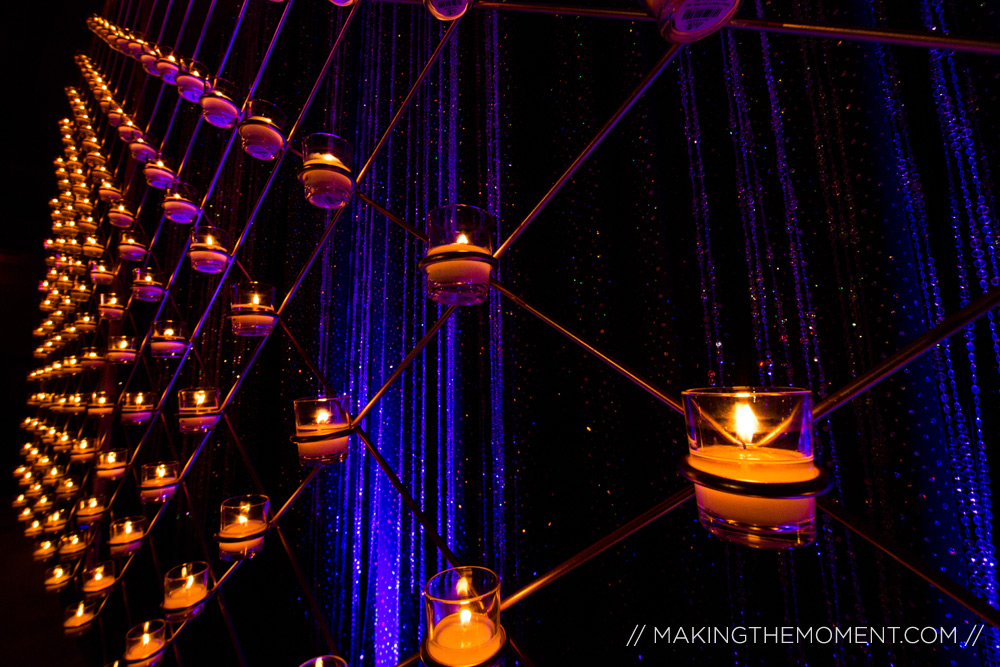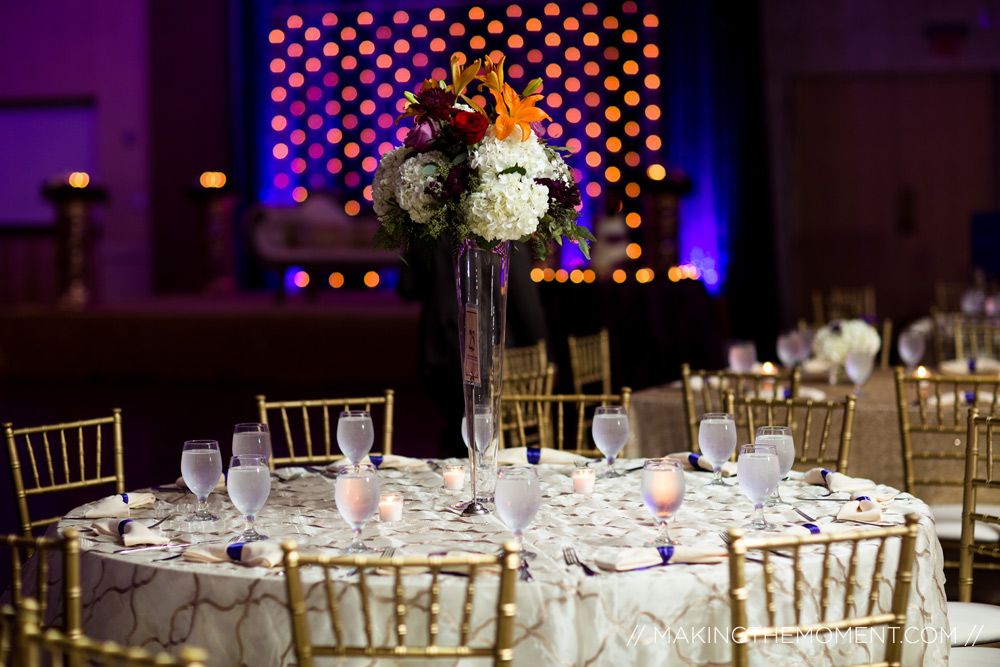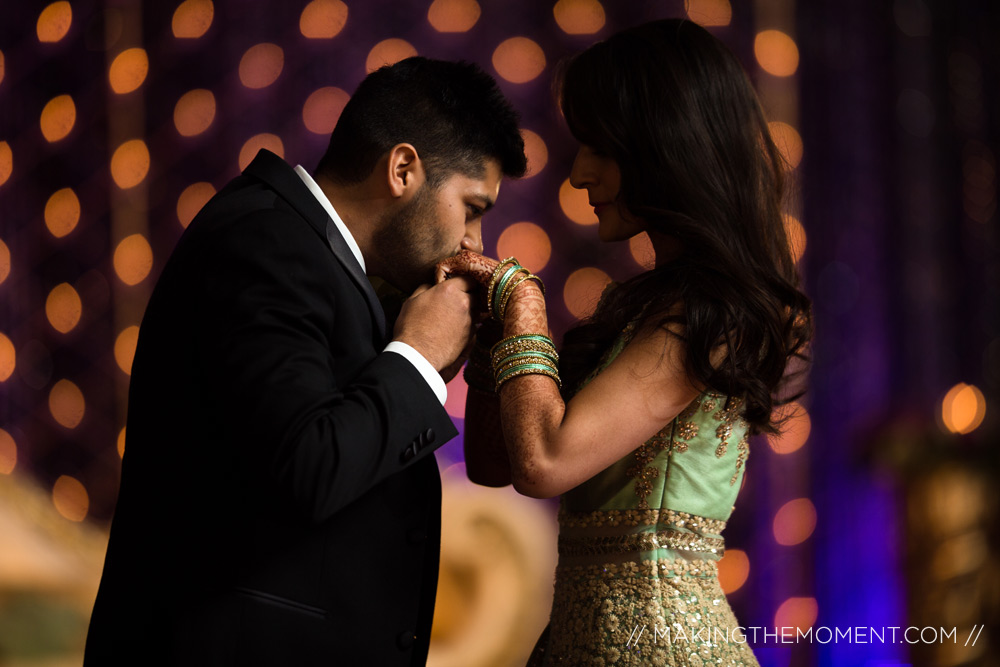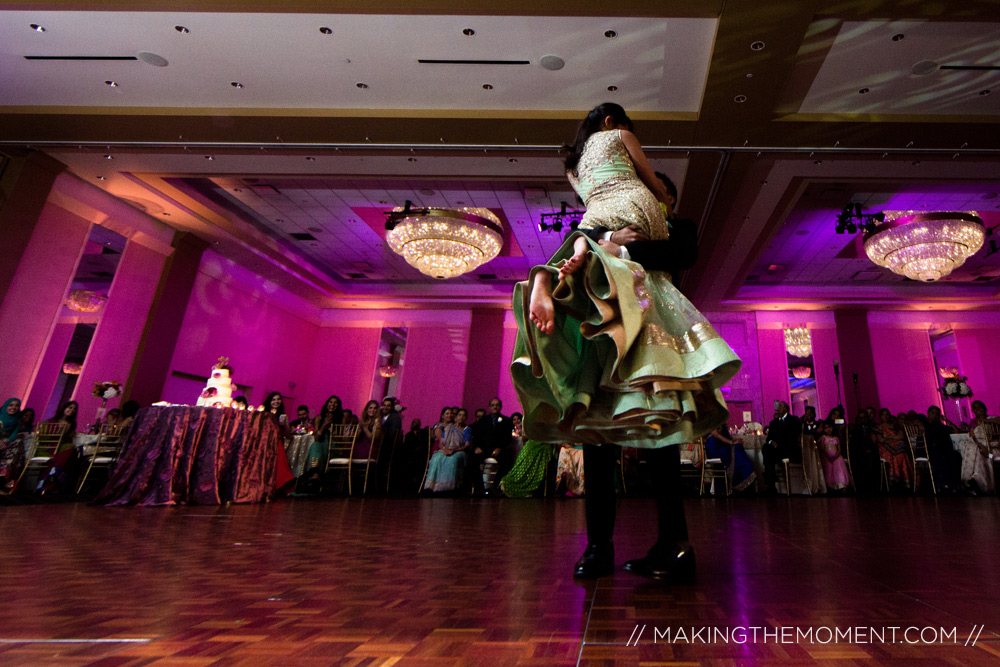 Yes.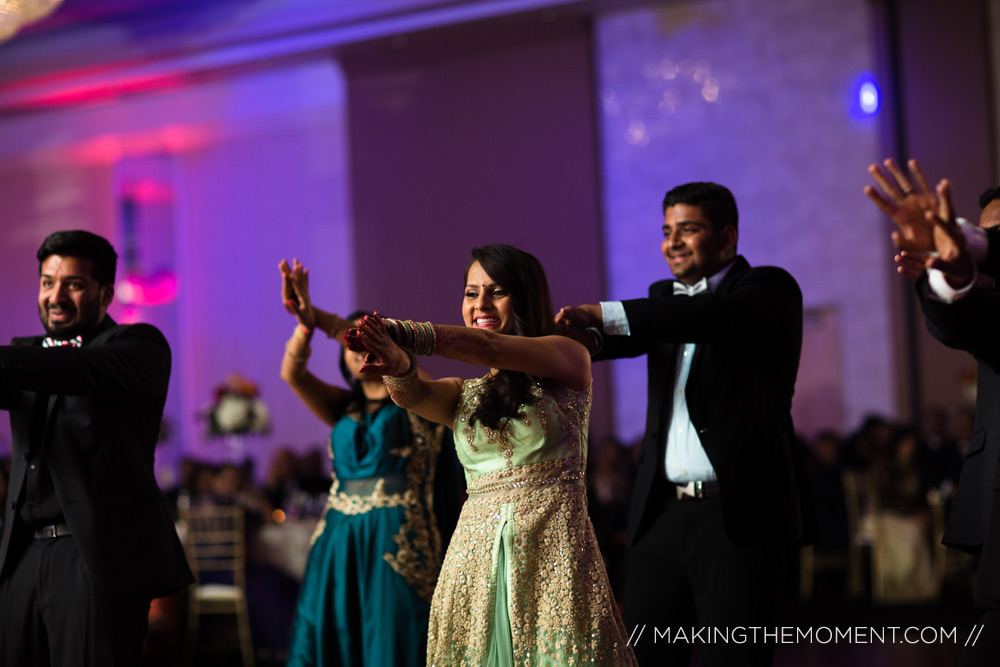 Favorite part of Indian wedding receptions?  Easy; the crazy fun dance routines.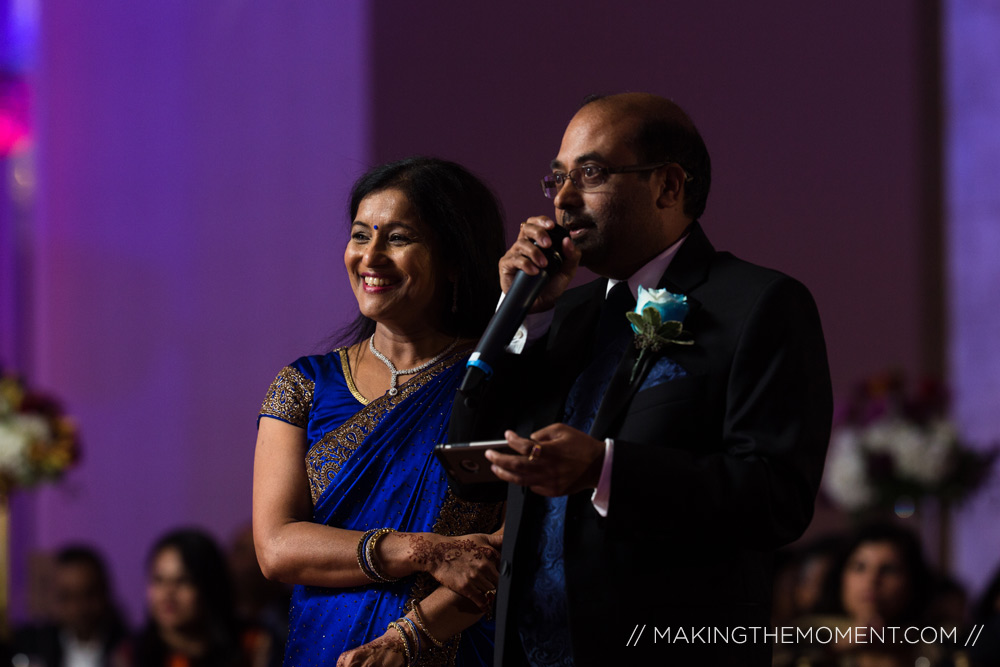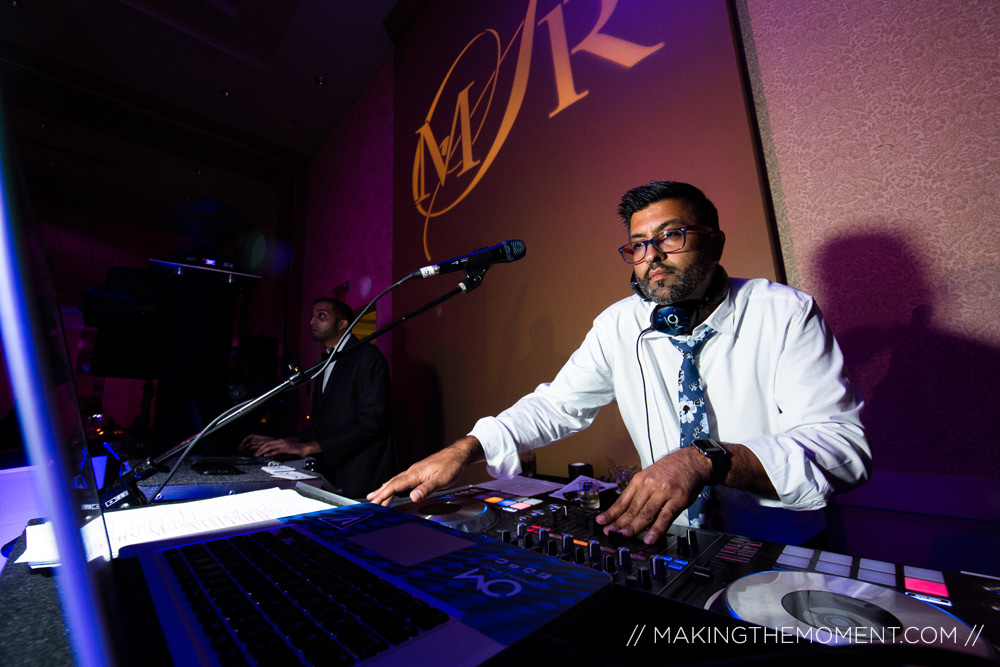 This is Vikas. He's a wicked good DJ.  I've now worked alongside him 3 times, and love everytime of it.  He's an amazingly good Indian Wedding DJ.  Opening Minds Entertainment is based out of Cincinatti, and I'm pleased when they visit Cleveland.
And who couldn't love a confetti Canon?