Pardon the photography pun in the title. Stay Focused with me here people; It's because the Amber in this blog is none other than the amazing fantastical Amber on our staff team here at Making the Moment.
That's right. Not only is she probably photographing your wedding, but she's also planning hers in tandem.  That's mad skill right there.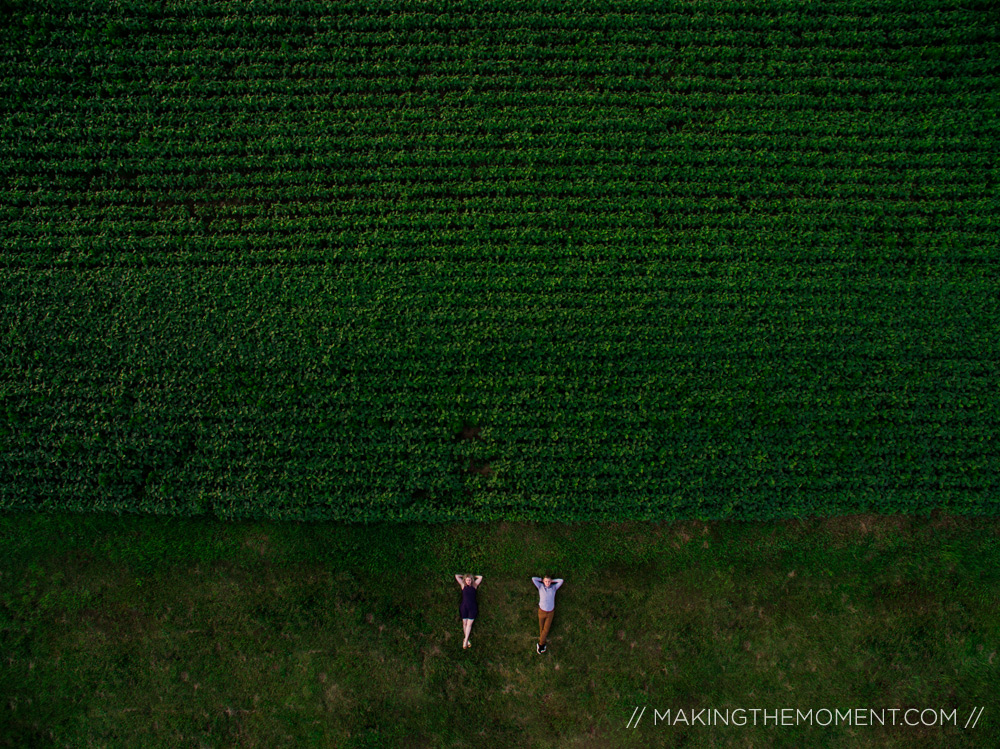 I freaking adore Amber; not only is she wonderfully gifted creatively, but she's an honest to goodness fun and laugh out loud kind of person.  I spent the evening with her and Elliott [ and her lil' bro Alden too! ] creating some artwork.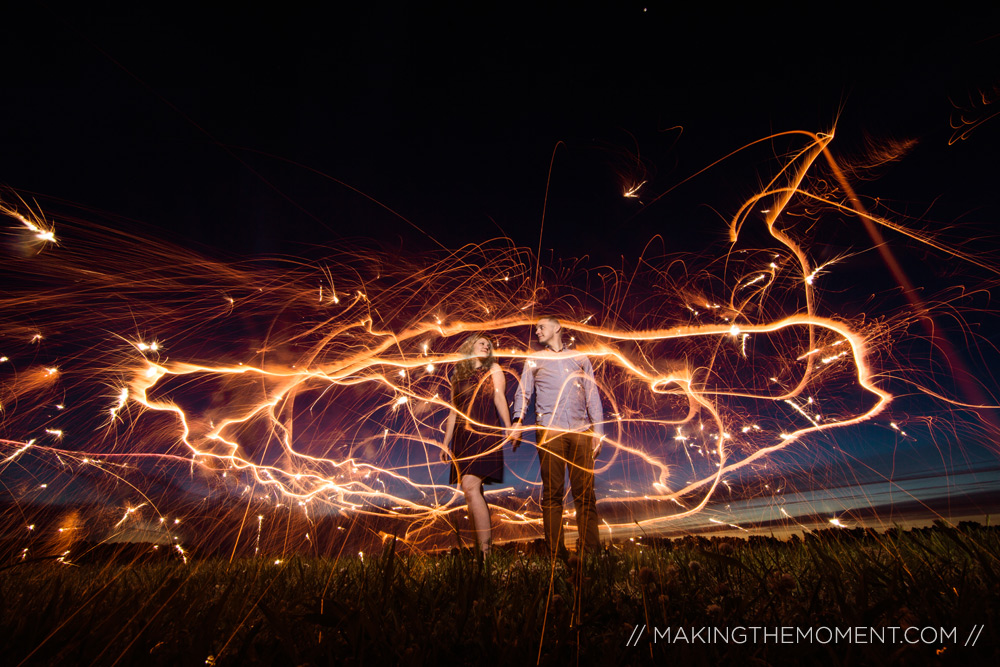 The above image is the result of some fierce light painting that we pulled off.  I had picked up some semi-illeigal fireworks for the fourth of July, and we used some fancy pants sparklers here to pull this off.   I had Alden running around like crazy with me to make this happen.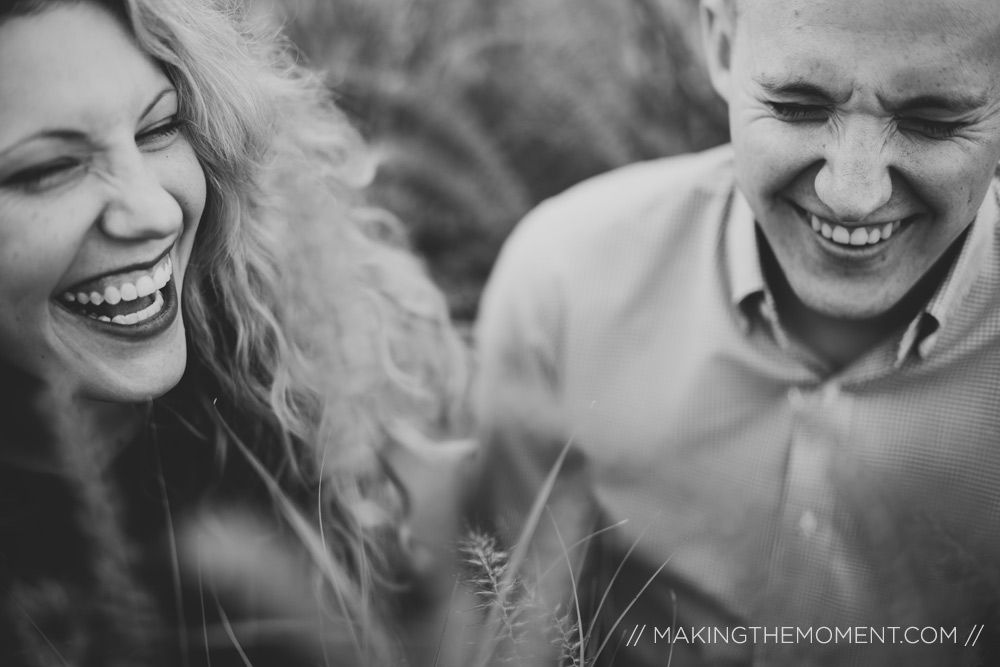 Despite all the other types of artwork we create in a session, my favorite images are always the whole-hearted LOL images that really happen as we craft.  It's easy to miss these as a photographer, but I really think you need to stay present and aware with people you're photographing.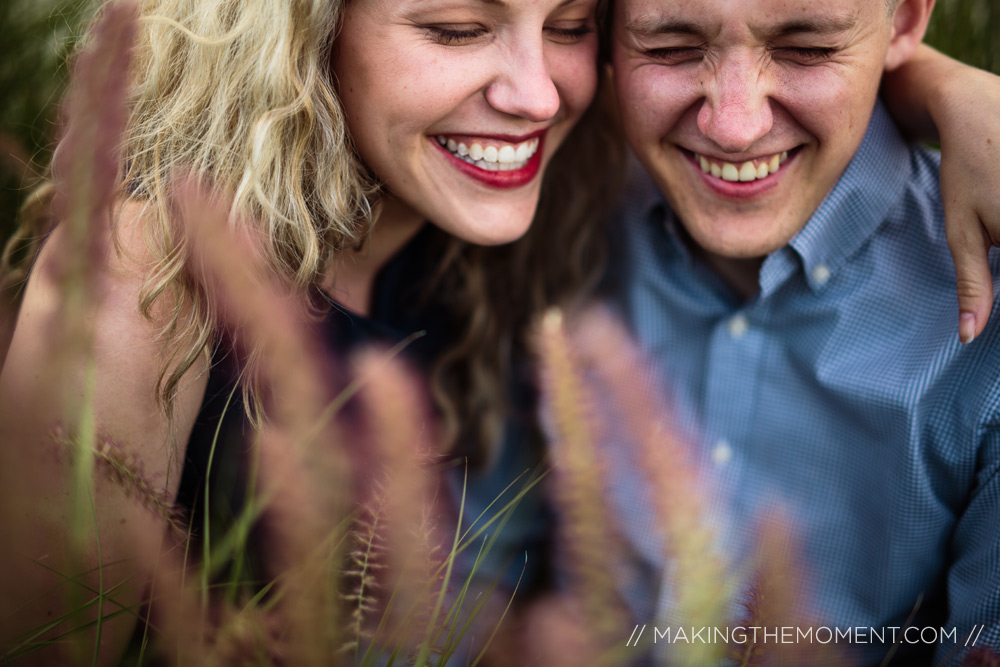 Sometimes when people work behind the camera so much they can struggle with what it means to be in front of it.  Not Amber; she shines.  I'm convinced that's Elliott's doing.  This dude brings so much joy to her; it's so evident being around them.  He just plain out lights her up.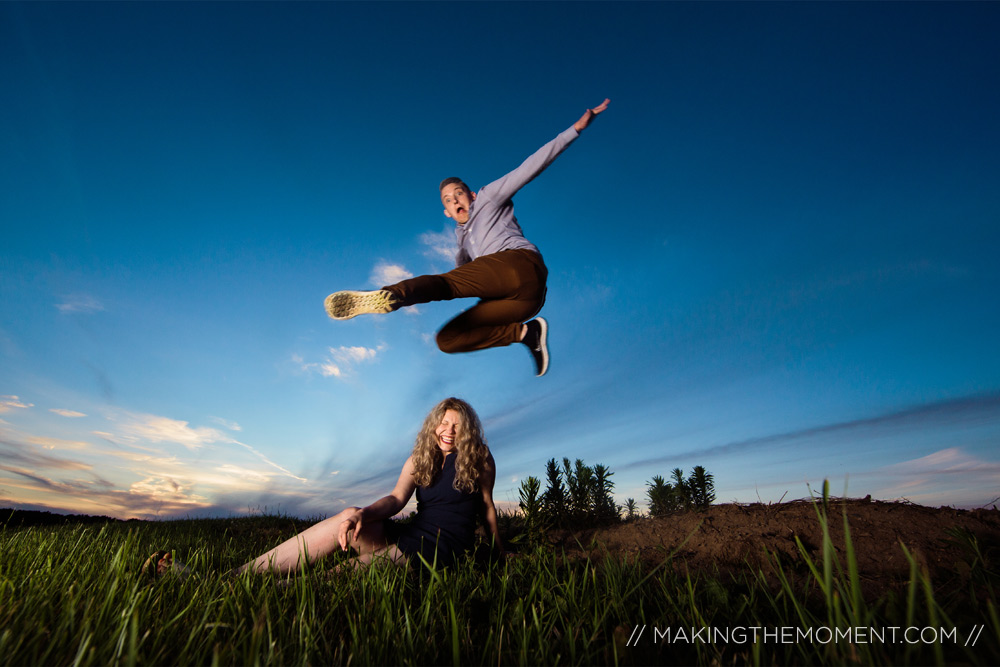 This [ by the way ] was a hilariously fun session.  So much joy, and so much action.  I can't believe how freaking high Elliott got for this one!  I had him try this jump like 6 times, and this is my very favorite of them all.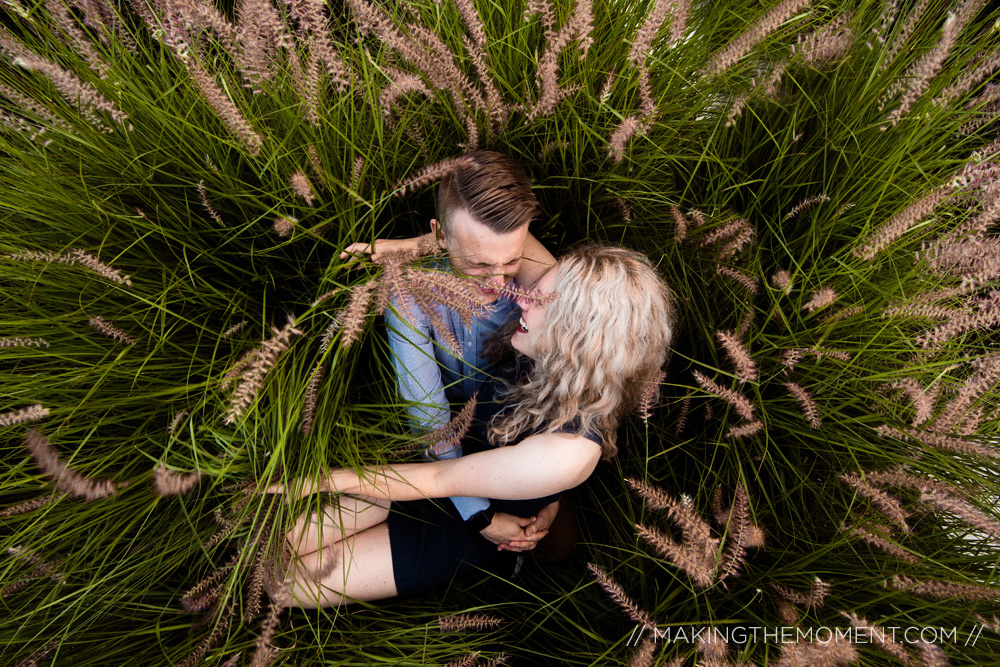 So I mentioned how Elliott lights amber up; you can see it here. I work with her nearly every day, and her spunky / happy / personality is a joy to the team environment we have here. I can honestly say though; the affect that Elliott's presence has on her is endearing and evident.
Elliott; take this as a supreme compliment; it's clear you help Amber be even more of herself. You help an already lively person come even more to life. That's incredible man. I'm so happy you two found each-other.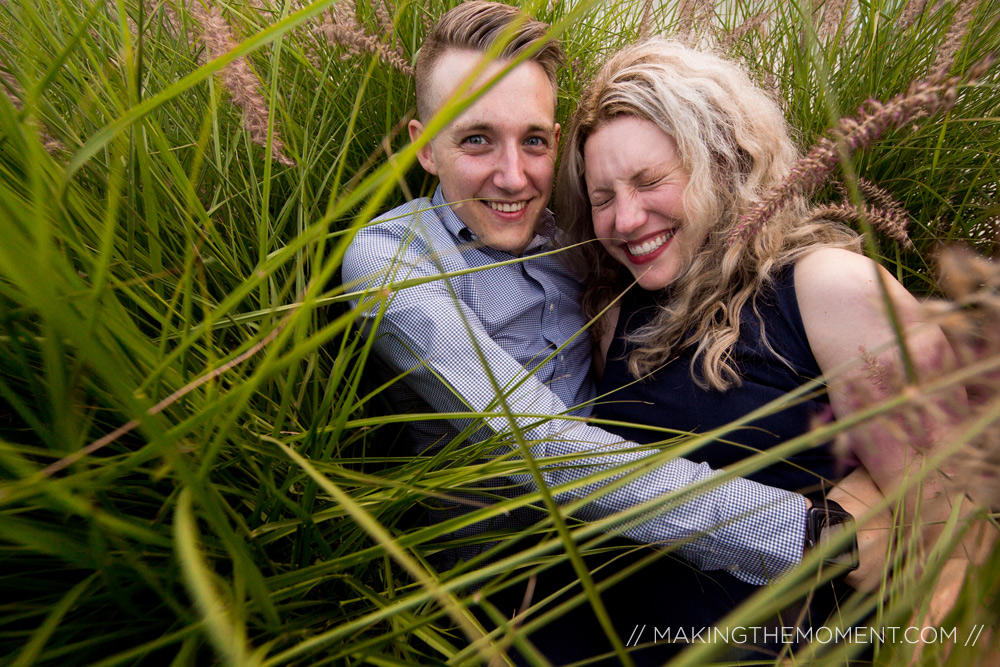 Seriously.  You two are freaking hilarious together. The laughter was contagious.
LOL.  Teach that man how to work the camera Amber.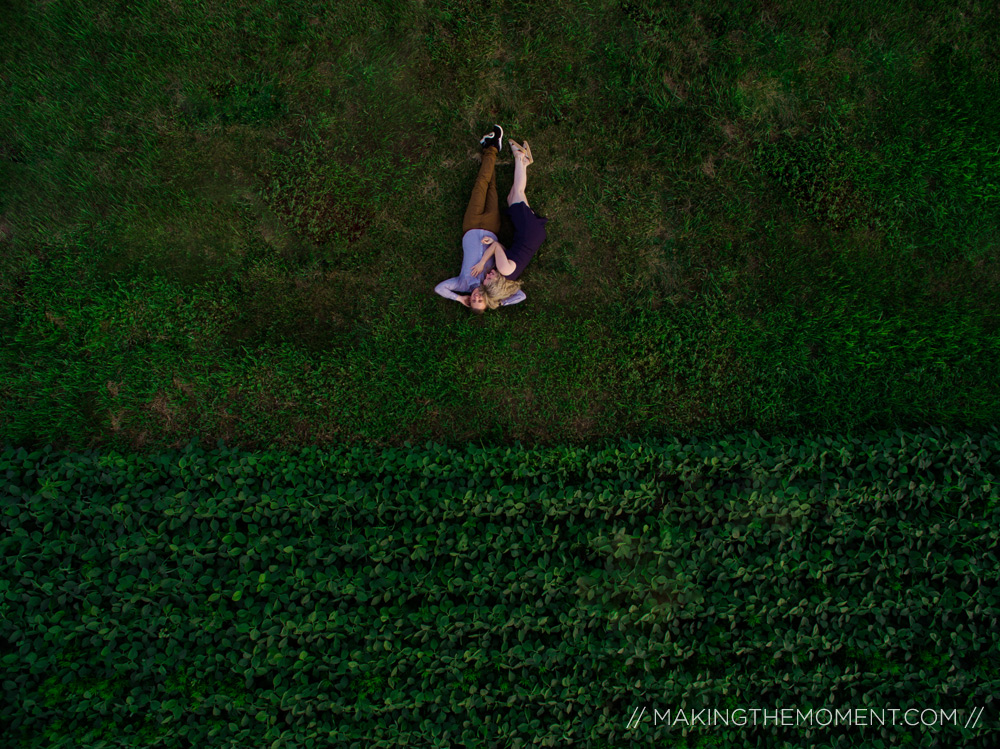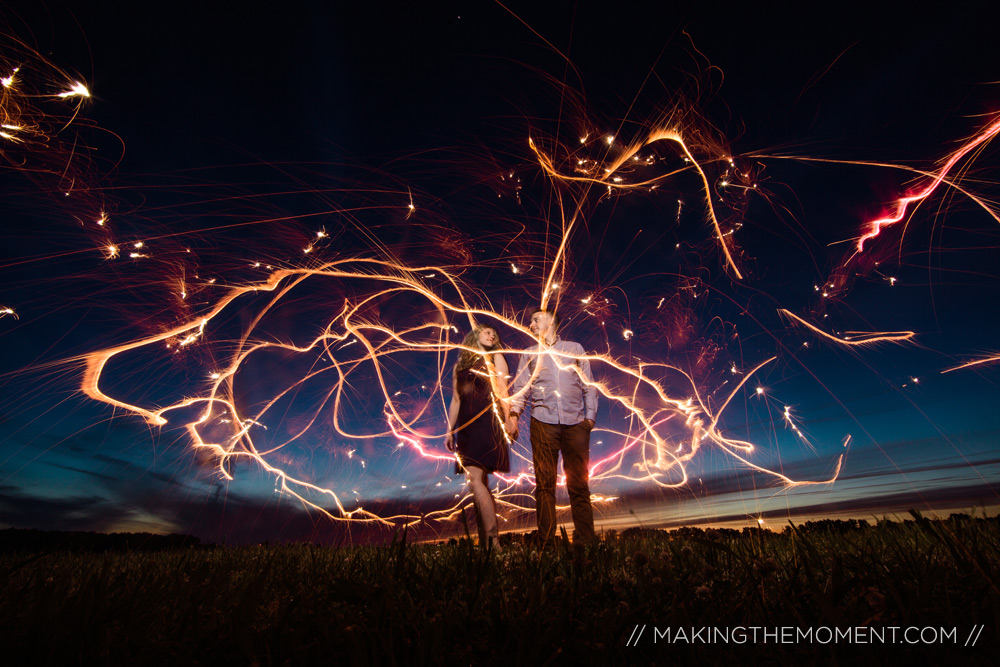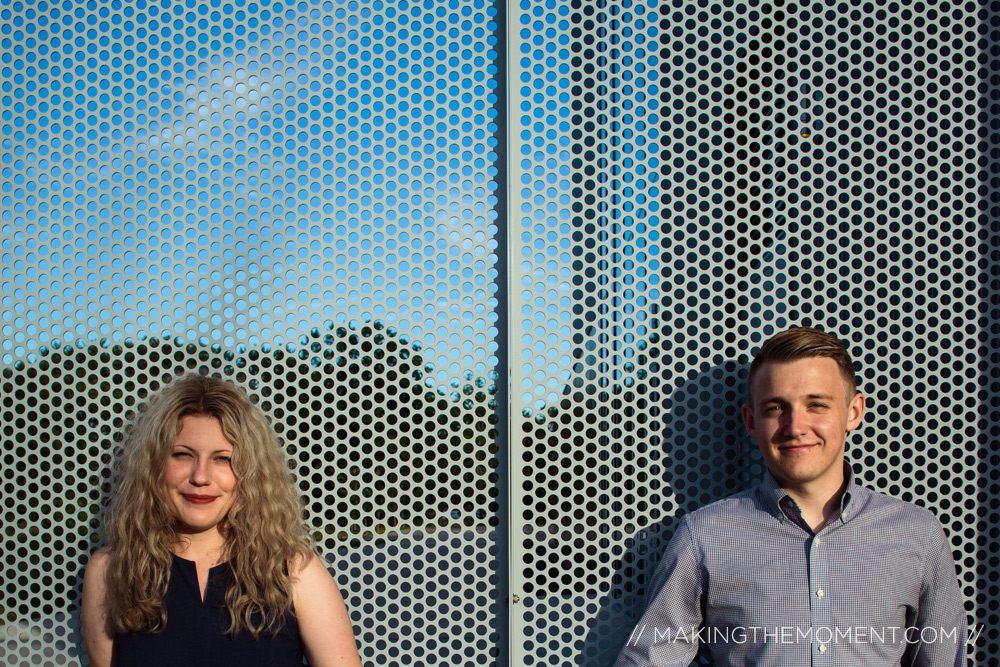 Alden FTW.  I love this kid;  he has two older sisters [ just like me ], and he is SO the "kid brother" [ just like me ].  Like Alden, I adore and connect well with my older sisters, despite a huge age gap, so it was fun to hang out with him throughout the session.