One of the many perks of being a creative wedding photographer, is working with incredibly creative brides & grooms. I absolutely love being inspired by couples who think and act on their ideas – making their weddings something individual, something unique – something special.
Uni & Charlie did just that – their wedding was this May – and we had a heck-of-a time (check a few favs from their day here if you missed it!). One thing that made their day stand out, was their close attention to what I call wedding branding.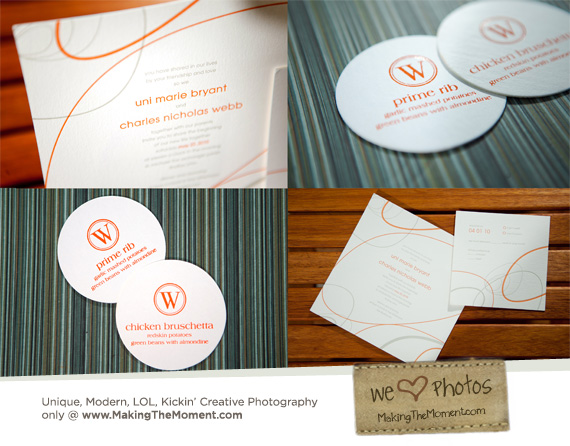 What is wedding branding? Wedding branding is when a couple find a tangible way to communicate something about their personality and love through different elements of their wedding day. What does that mean in practice? It's something many couples already do – using consistent colors, linking print items together in a theme (invites / save-the-dates / coasters), and a host of other tangible & intangible efforts that create a personality to your wedding.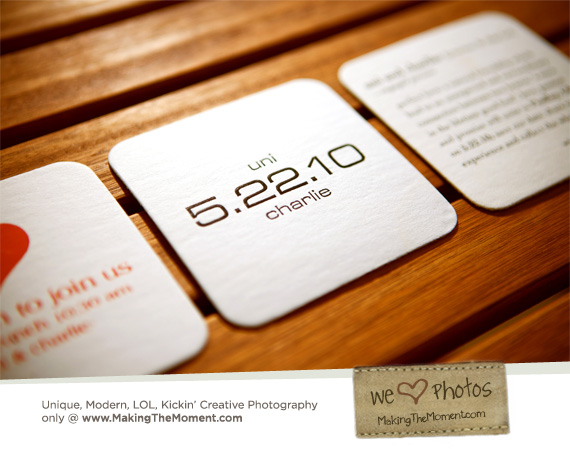 Uni & Charlie's entire wedding is a perfect example of what it means to brand your wedding – check out their stuff! I was so wowed by every little piece of mail goodness I received in the days leading up to their wedding, and blown away by the follow through on their day of. Their save the dates for instance – not only are they incredibly fun & well designed – but what's that? They double as coasters?? Amazingness right there folks. And why coasters you ask? You might want to visit there home in Findlay ohio, and check out their coaster collection – an an entire room of framed coaster hanging on the walls!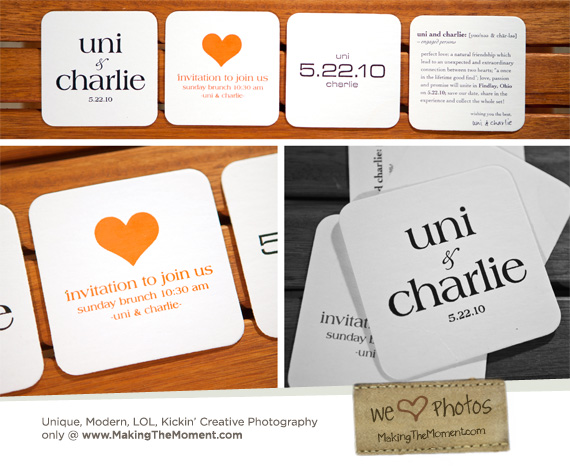 There invitations & response cards were so perfect – larger cards FULL of personality and color. The design is stellar, clean fonts & lots of whisking curves – so perfect to put you in the mood to celebrate, and so well matched with the feel of the rest of their set. Wondering where they got there wonderful invitations printed? Check it out – www.BellaFigura.com.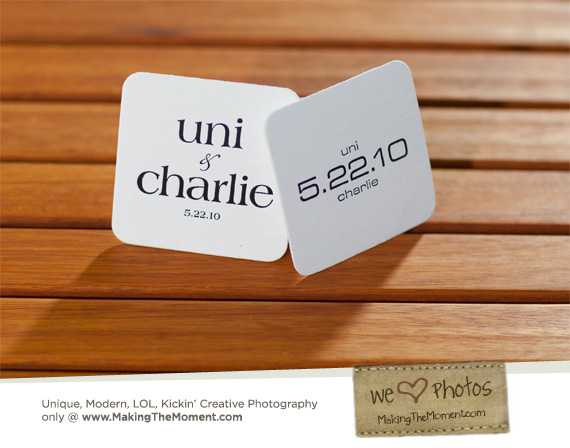 The coasters were a double-win, as they used them consistently through-out their wedding weekend activities. The coasters served as invites to their sunday morning brunch, as part of a sweet set of wedding favors at their reception (doubled up with customized jone's soda bottles), and even as "thank-you cards" for later on. All of the custom wedding coaster prints were designed by Uni & Charlie and printed by beforeyourparty.com.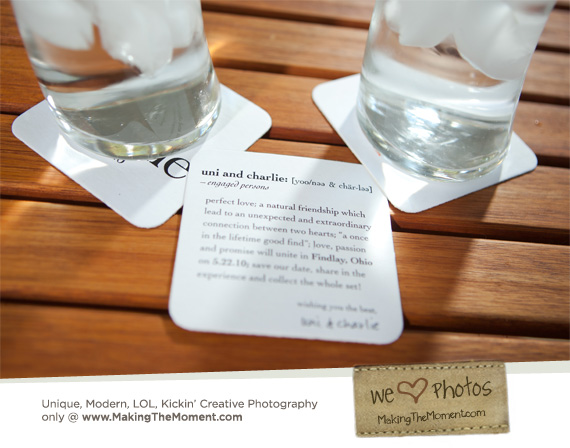 I'm guessing you can tell what a fan I am of creative & fun brides and grooms. As a Cleveland creative wedding photographer, nothing brings my heart more joy than treats like this 🙂 I was so excited that I had Uni & Charlie send me up some samples of their wedding collateral so I could do a little photshoot to share their creativity with other brides!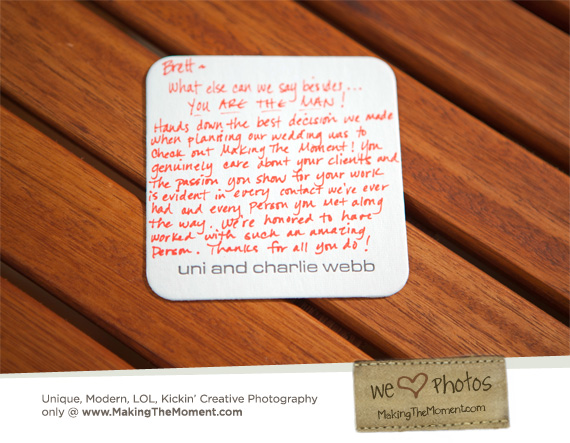 Check out above – one of Uni & Charlie's kick-butt thank-you cards 🙂 Pardon my sharing of their note – but seriously – taking the time to send a thank you card to your vendors? That means SOOOO much to us -and is uber classy 😉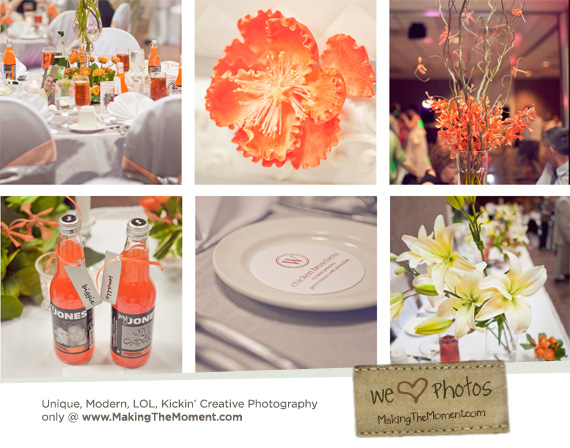 Did I mention their reception dinner markers? These were gorgeous – a perfect way to proudly announce the dinner they were serving their guests – also designed by Charlie & Uni, and printed at beforeyourparty.com.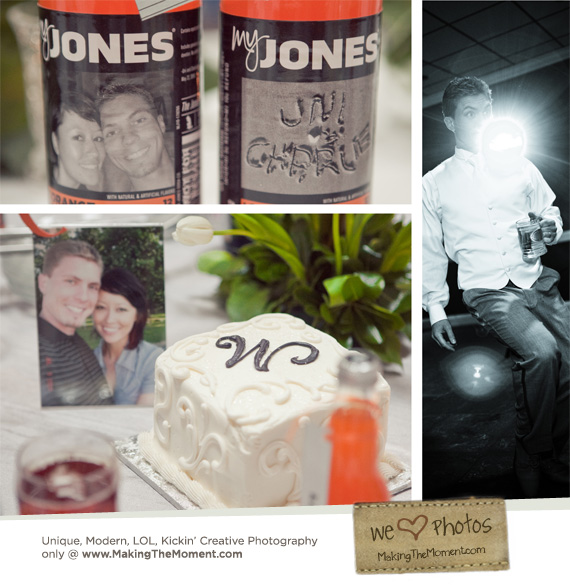 Although I've shared these fantastically fun wedding photographs in Uni & Charlie's Sneak Peak – I thought I'd include them here to give you a sense of how wonderful their Findlay Wedding played out – all thanks to all their attention to detail and impeccable wedding branding.