Luke and Jessica spent the day holding each other, surrounded by their closest friends and family, laughing, crying, and sharing their love for one another.  As a Columbus wedding photographer for Making the Moment Photography I am invited to be a part of a very special day, and life changing moment for each couple.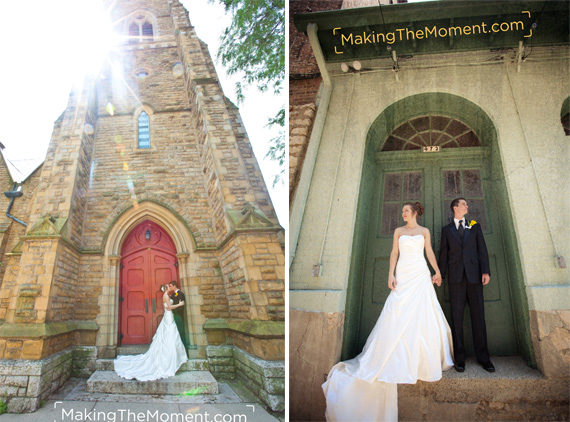 It truly is humbling especially when it came to these two.  Luke is outgoing and fun, and becomes friends with all he meets.  Jessica has an amazing smile which shows how beautiful she is on both the inside and out.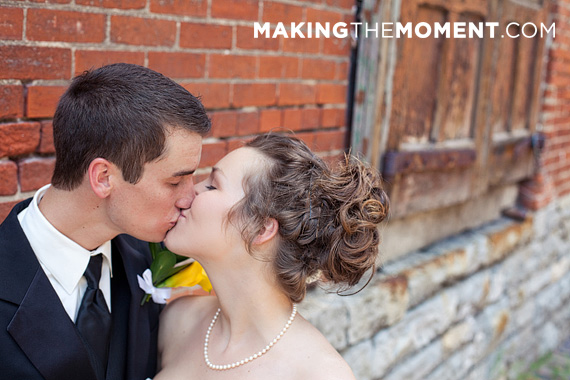 It is no wonder that these two fell head over heals for each other, and as Luke and Jessica will share with you, God does have a plan for our lives.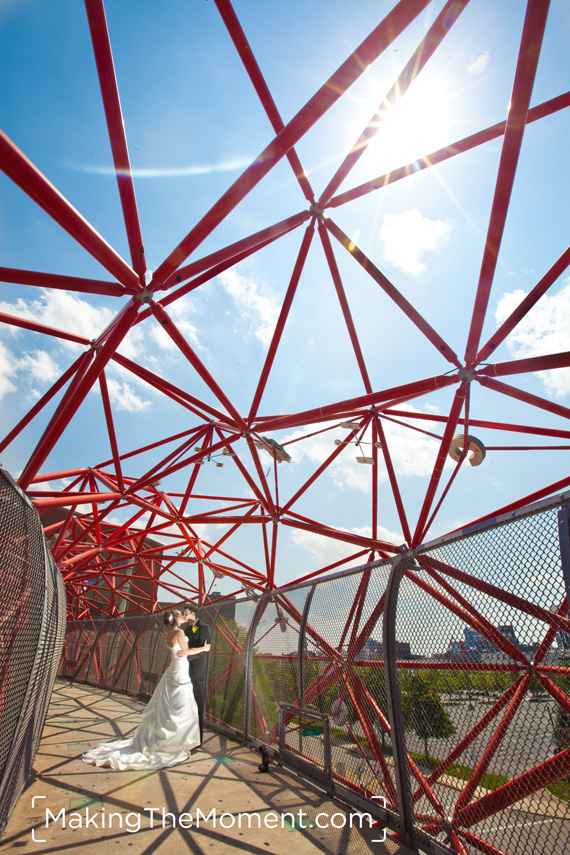 The wedding took place in both Columbus, Ohio, close by Westerville, Ohio. Since Luke and Jessica decided to see each other before the ceremony, this led to plenty of time for a creative wedding photography session.  Luke made sure of that, being that he is a new but talented photographer himself. It truly was a special day and their images are a small reflection of the love these two share for each other.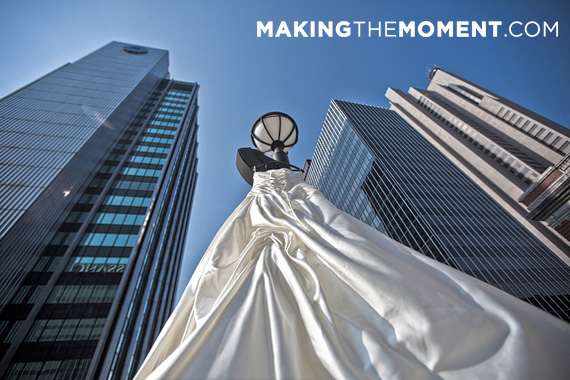 Both the girls and guys got ready at the Renaissance Hotel in Downtown Columbus.  The pool was located on the fourth floor and with the city rising all around us this was truly an epic location for a shot of the dress.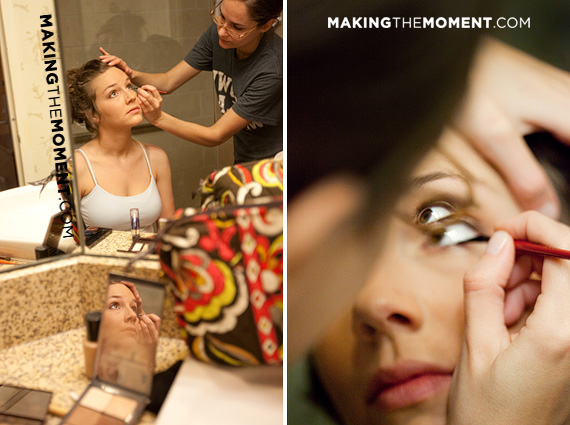 I love mirrors, and reflections, but more than that I loved how this room had floor to ceiling windows which led to magical lighting for Jessica getting ready.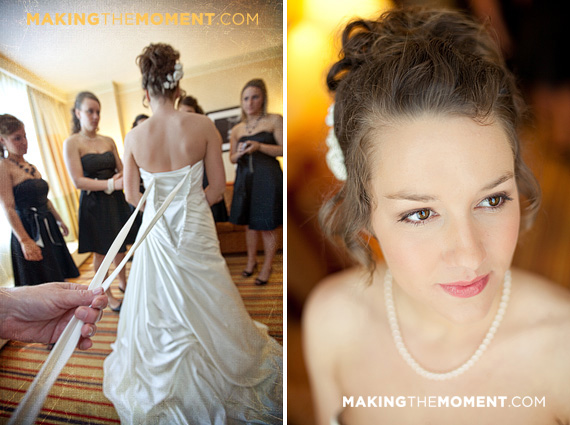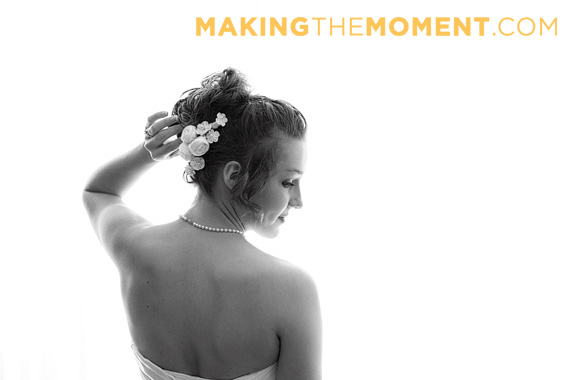 I met the guys in the lobby and we had time for a few images before Jessica and Luke's first look.  They had no problem hamming it up for the camera.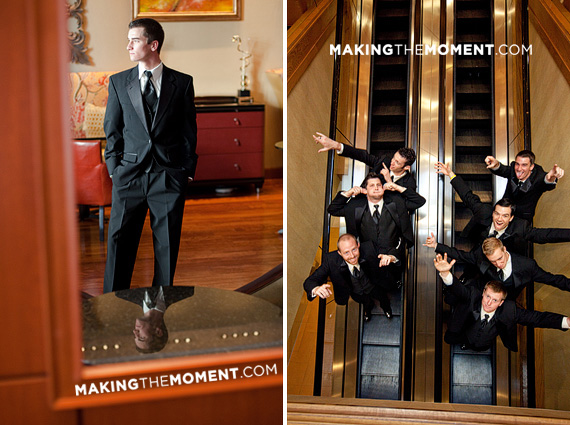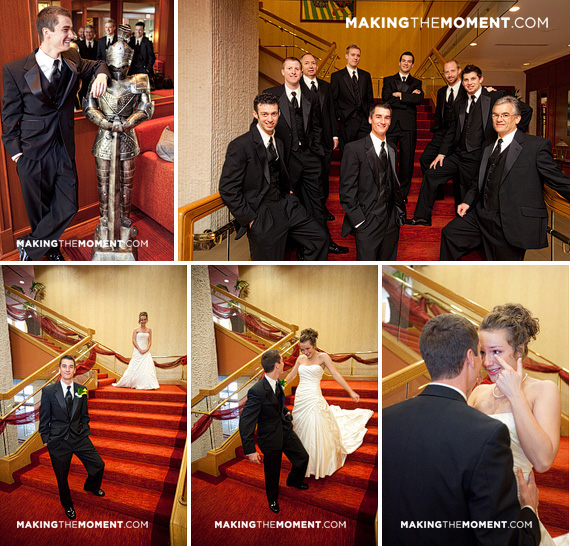 A first look wedding photography session is a newer trend in wedding photography and I can see why it is becoming popular – at least the way Making the Moment Photography does them.  A special private moment between the couple, with no one looking on allows time where real emotion can be shared.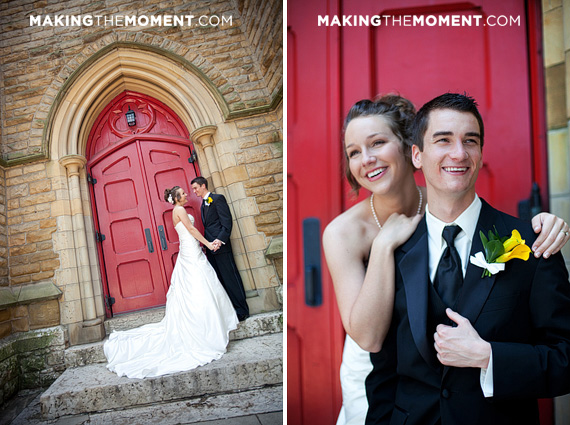 The creative wedding photography session took us down into the brewing district of Columbus where old stairs, factories, and brick walls lead to some amazing images.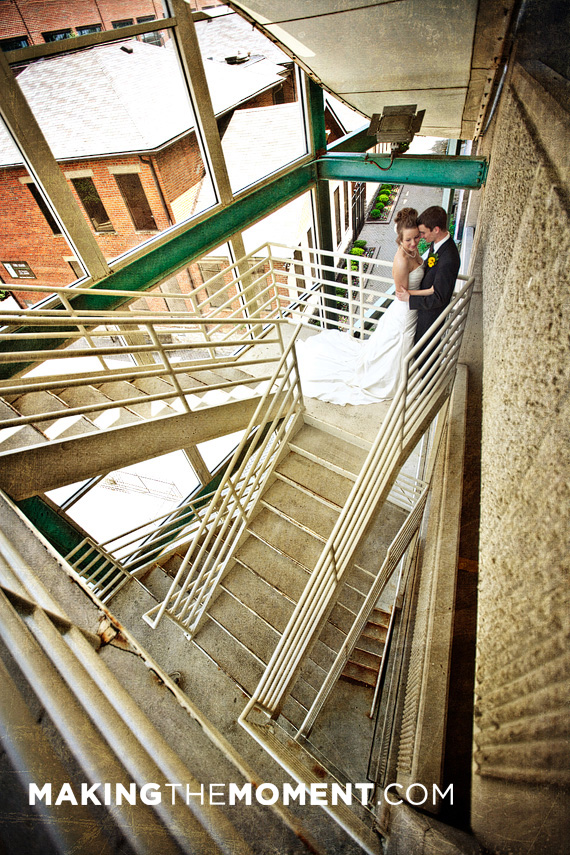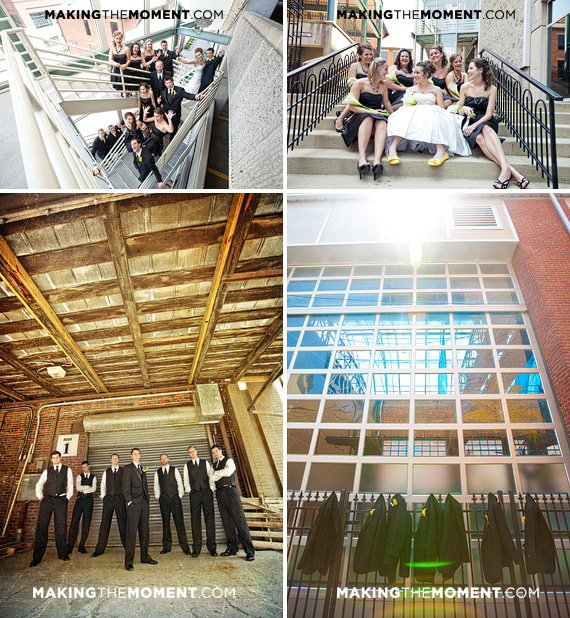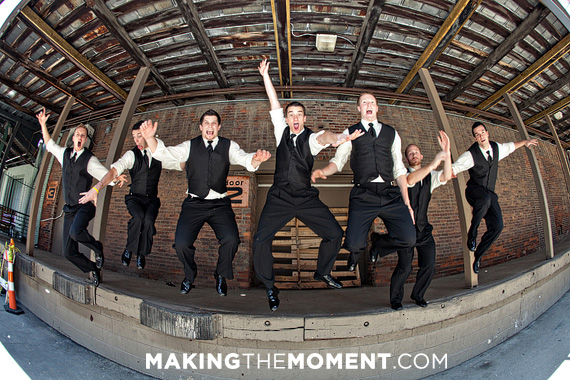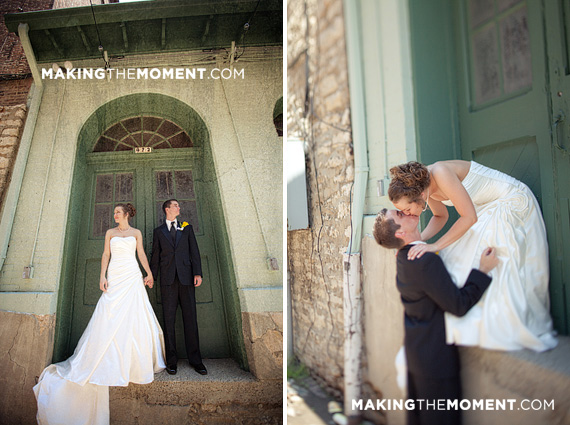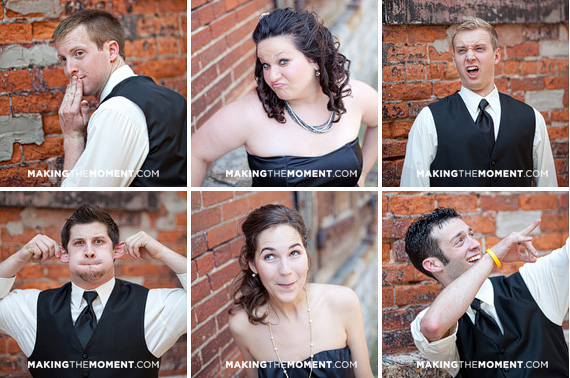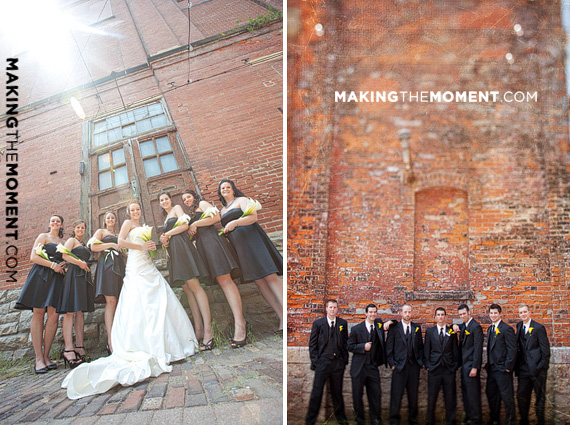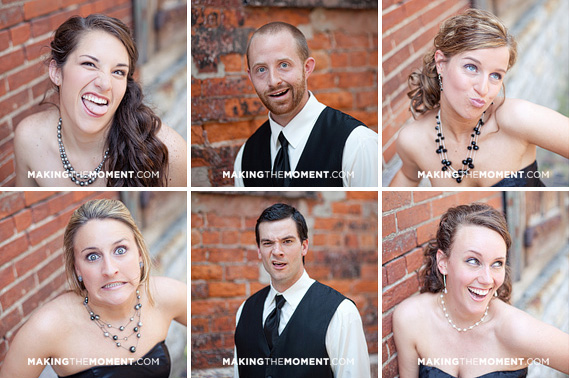 Knowing that Luke and Jessica are so into photography I brought out some old cameras to add to the photo shoot.  These two had no problem snapping away at each other.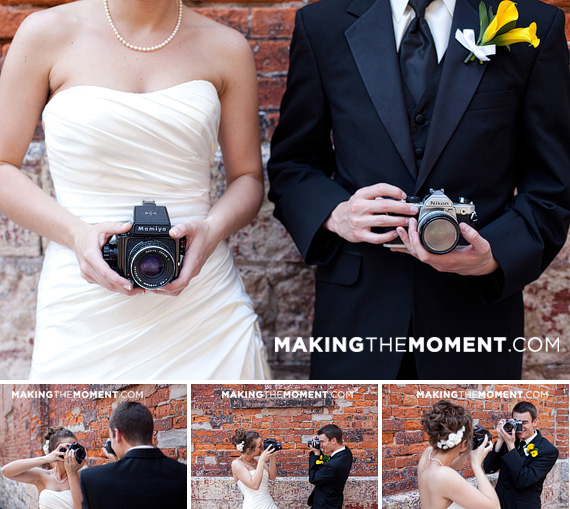 This old door was AWESOME!!! Nuff said.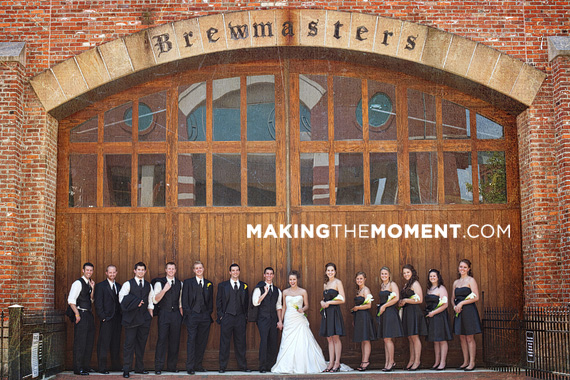 The Ceremony took place in Westerville, Ohio, at United Methodist Church of the Messiah.  The service was beautiful and Jess and Luke poured sand as a sign of their two lives blending.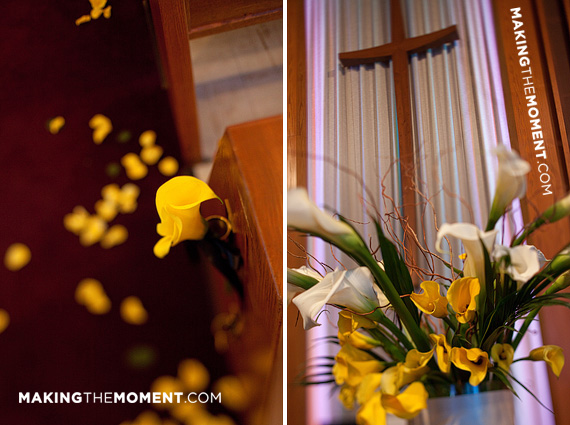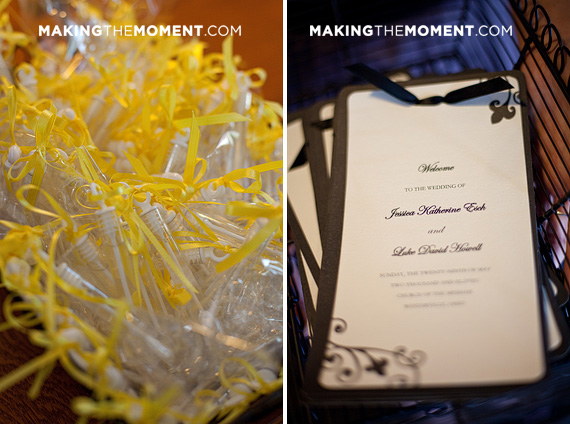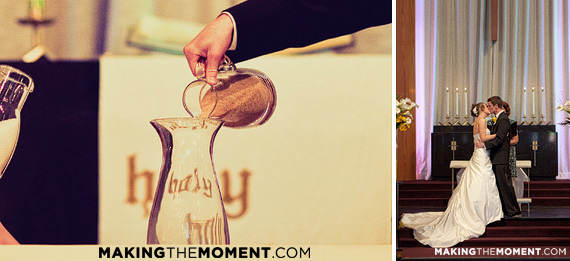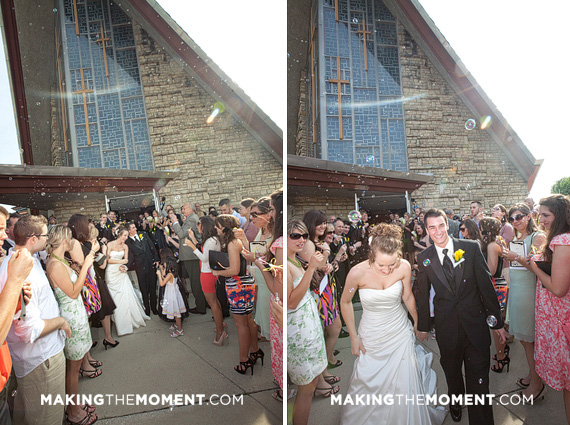 The wedding reception took place back in Columbus at a very unique location called The Vault.  It use to be an old bank, and now the bar is located in the old vault.  The decorations were perfect and because we were able to complete the creative session early, I was able to photograph all of it.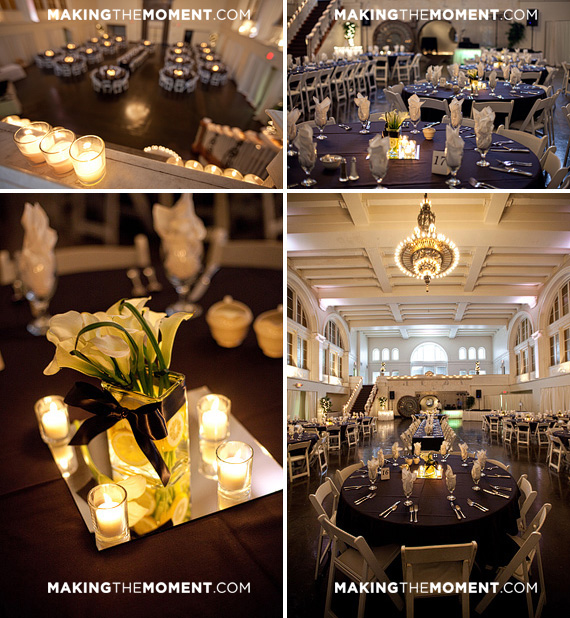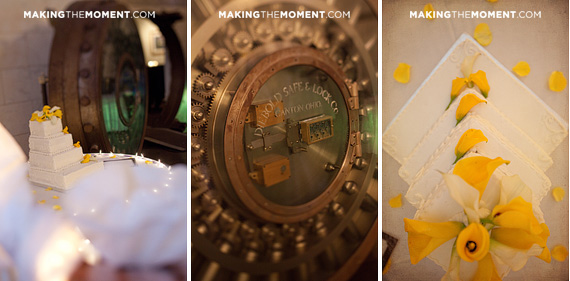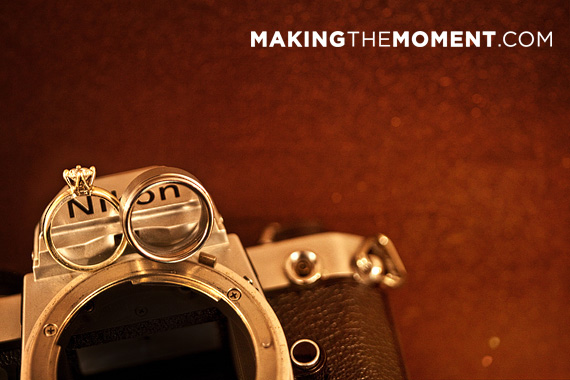 Truly one of my favorite parts of the day, is the first dance, and with the old bank vault door as a back drop…amazing.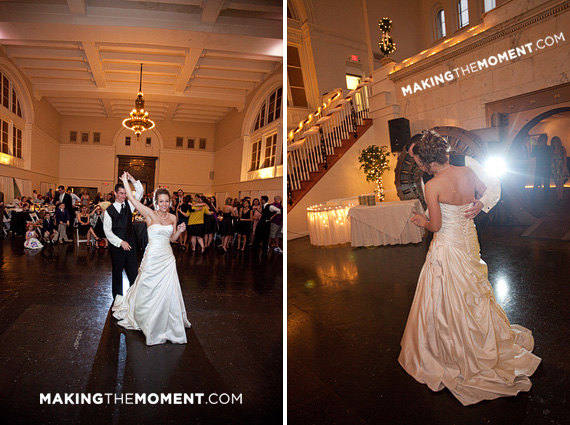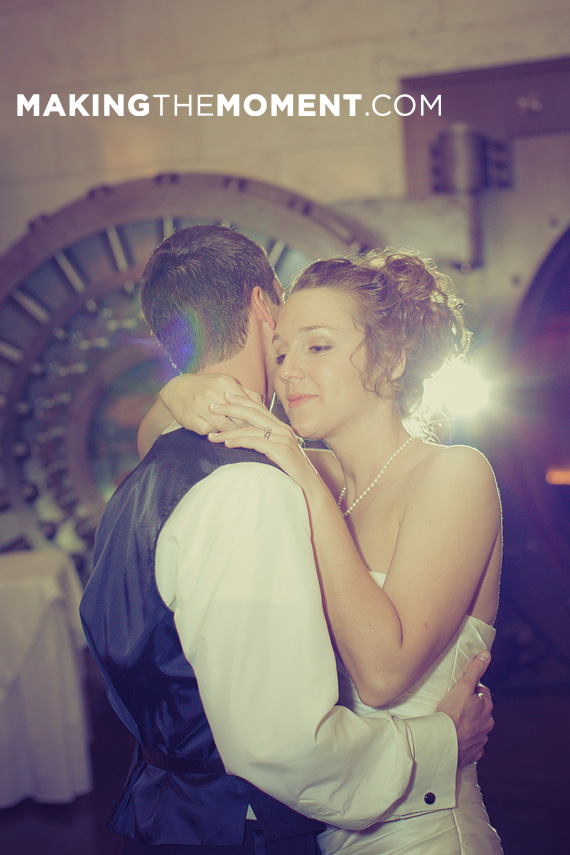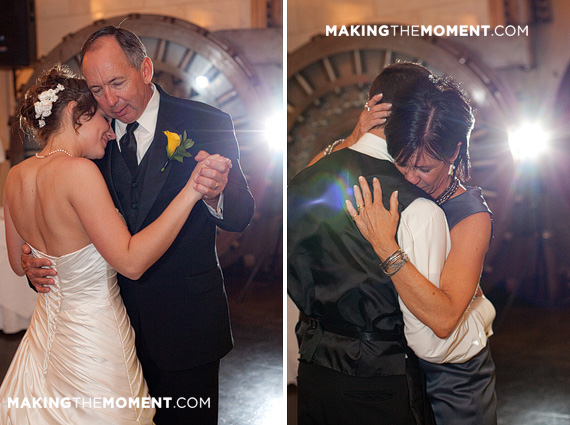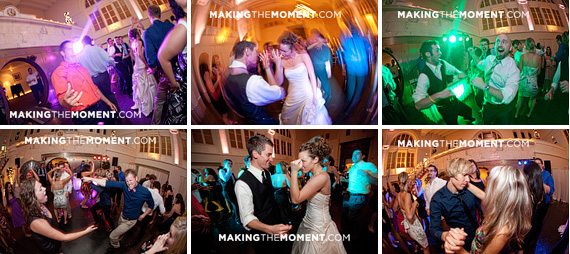 This group really knows how to party, they even hoisted Luke and Jess in the air to celebrate.

It was a magical day, and very special time for a very special couple.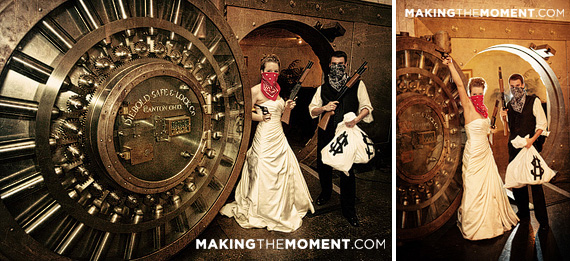 BREAKING NEWS…….This just in, Police say after the party a masked bride and groom robbed the bank vault and got away with an undisclosed amount of money.  Witnesses say these two may have needed more funds for their honeymoon.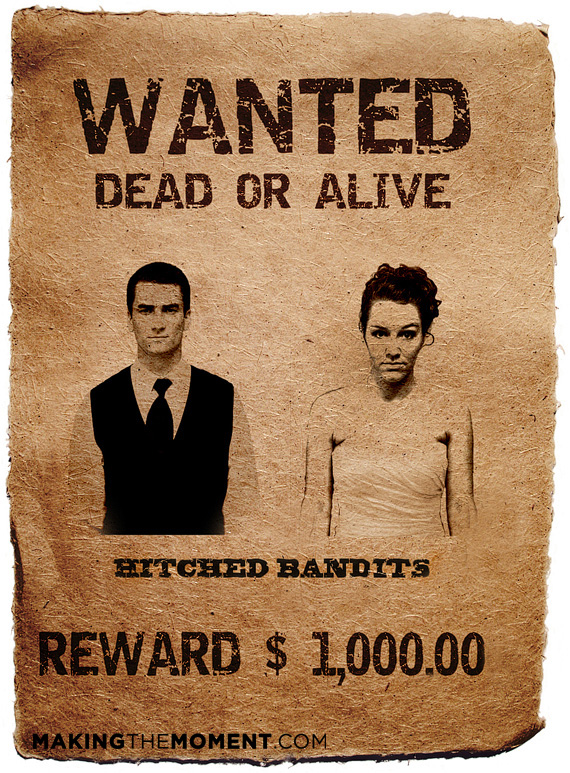 If you have any info please contact your local authorities.  Last known whereabouts….Mexico or an island in the Caribbeans.
Joking aside, I had a great time with these two and their families.  Luke and Jessica are an amazing couple who, without a doubt, will be together for the rest of their lives loving every minute of it.