Eric and Erica have a very unique story, but like so many it all started with heart pumping, brow sweating love that didn't need a defibrillator to kick start it.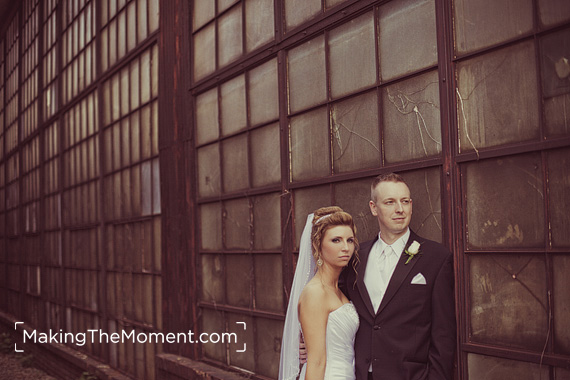 Erica, a Chief Surgical Resident, and Eric a full time nurse didn't plan on both having careers in medicine, but sometimes life just happens, and for these two it couldn't be sweeter.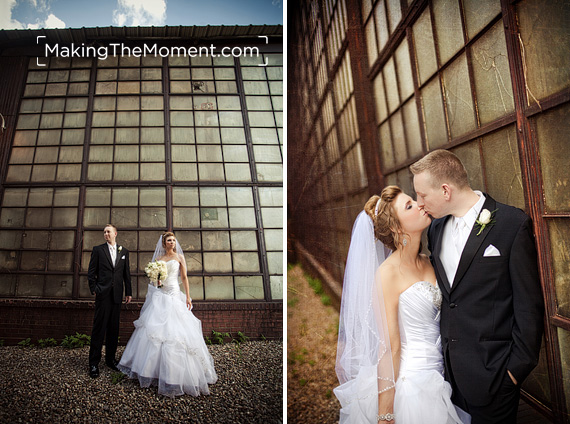 The above images are two of my very favorite modern cleveland wedding photographs. Being a modern Cleveland wedding photographer, I love taking an artistic angle to my wedding photography.  The urban and grungy background provide perfect contrast for these two.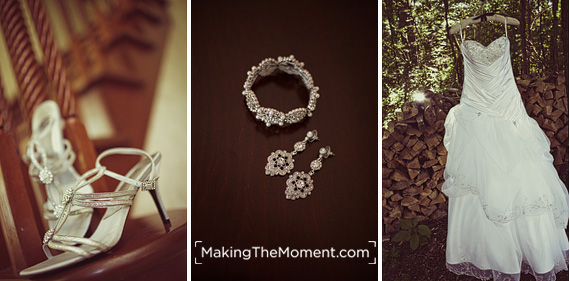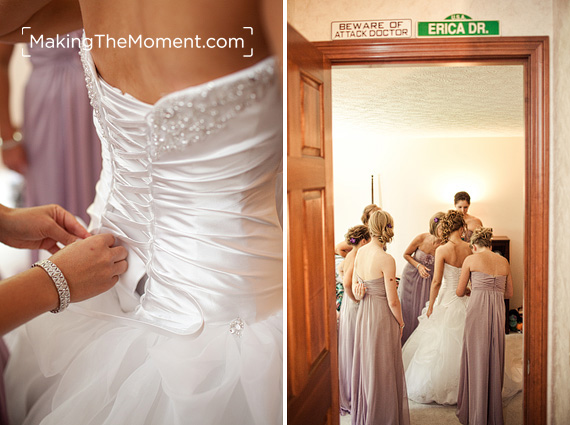 The girls got ready at Erica's parents house, and even the family dog got in on the action.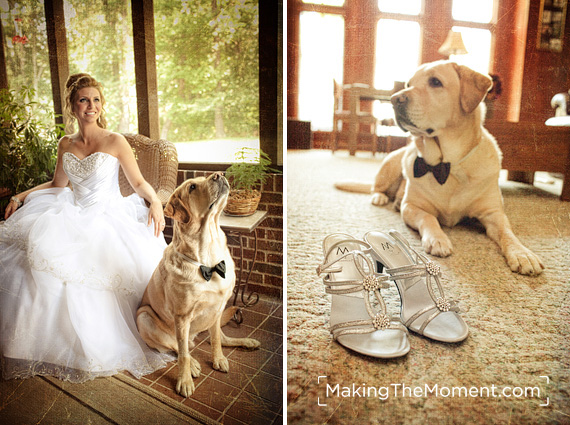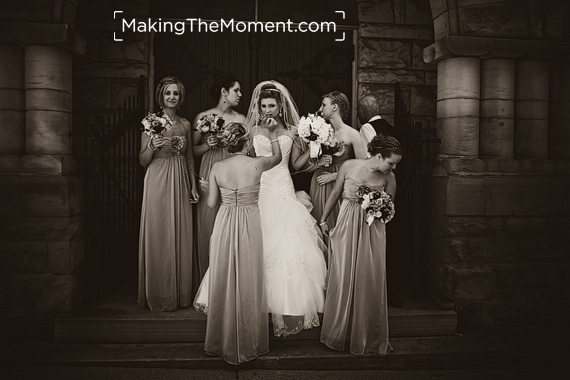 The above candid wedding image was a quick snap – being a photojournalistic wedding photographer in Cleveland, you have to be ready for the unexpected.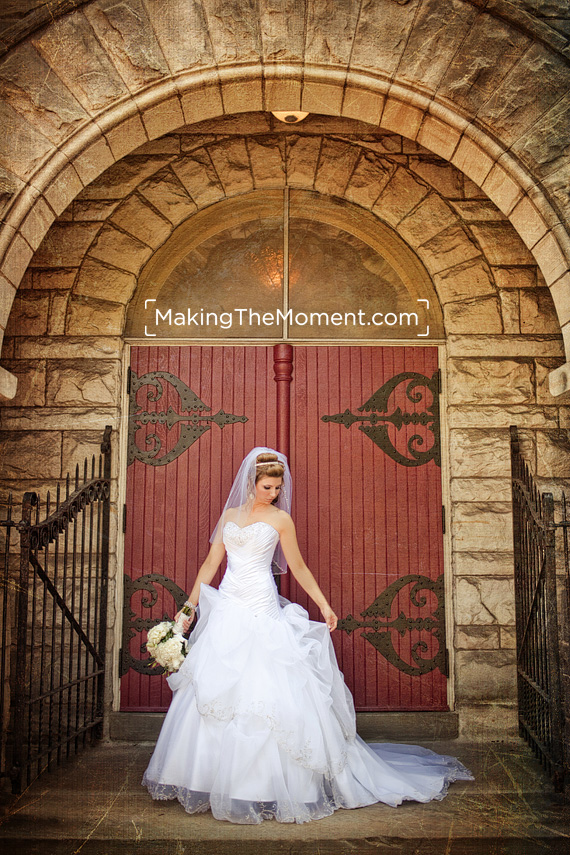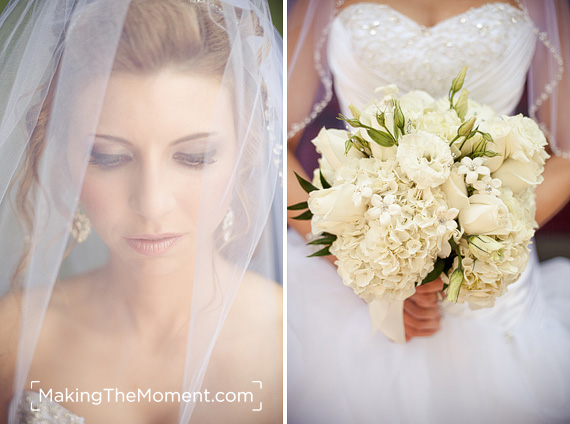 Erica was (and is!) an amazingly beautiful bride.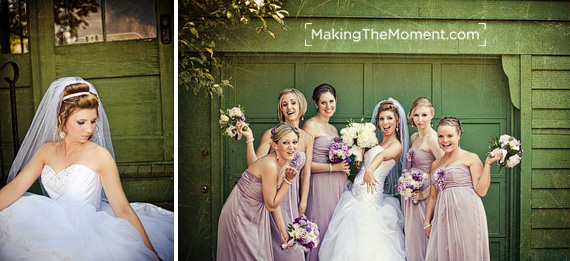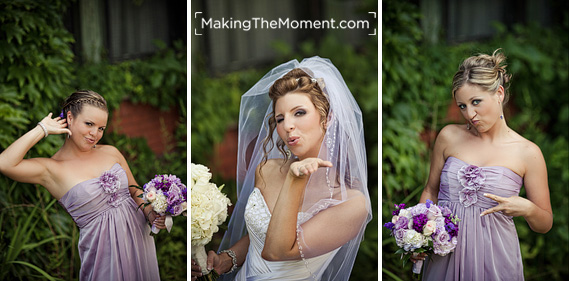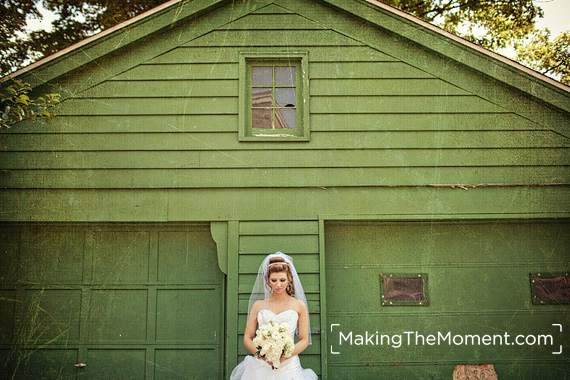 Both this little green garage, and old ivy covered house sat next to the church.  The green color just popped out, and made for some epic cleveland wedding photography.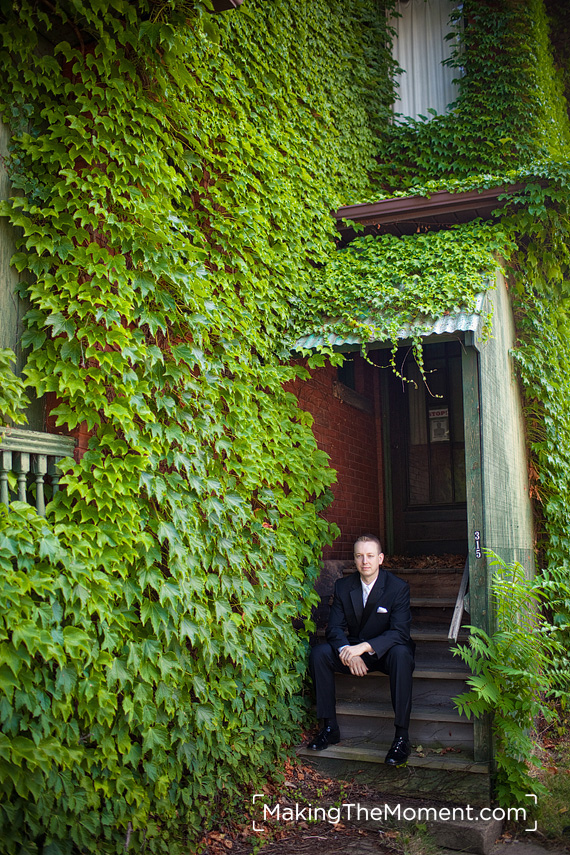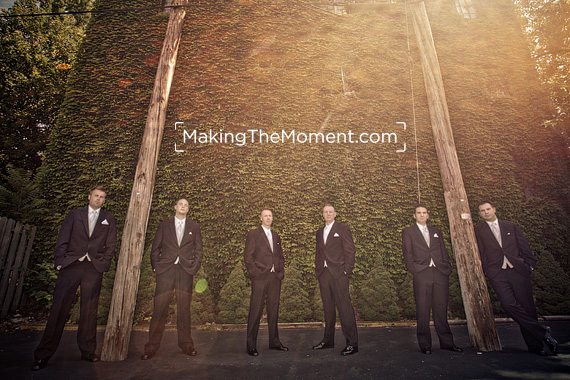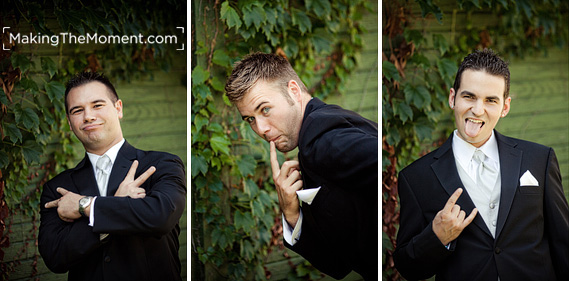 I had so much fun with the guys in the morning, and the light was amazing to work with. Crafting unique wedding photography for our wedding clients is a joy. Images like these are simply once in a lifetime. Priceless.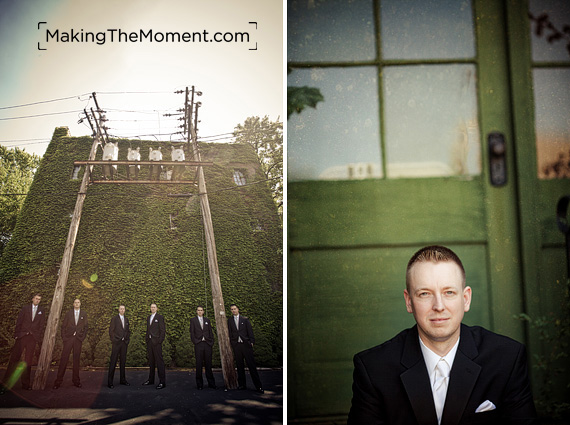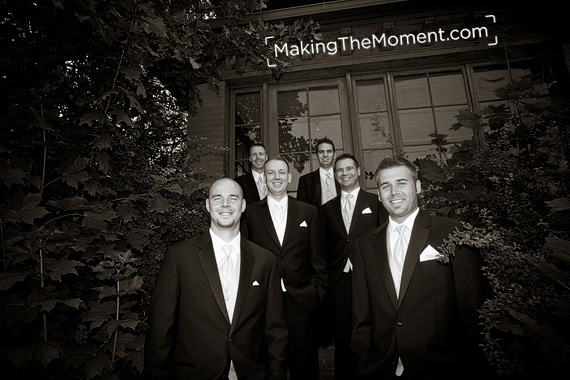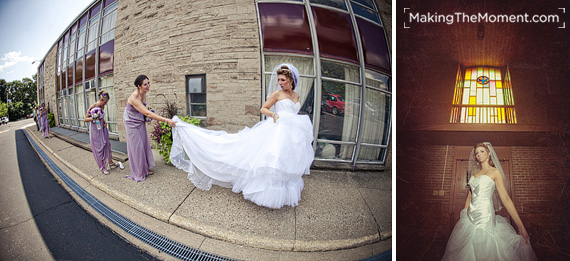 Not so fast Erica 🙂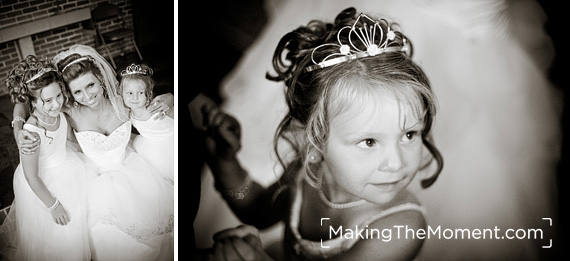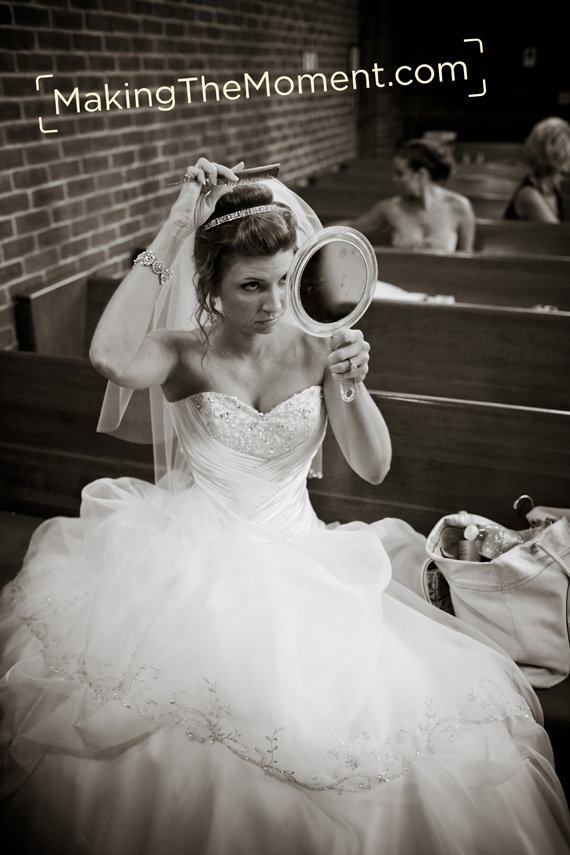 There was no a/c in the church but it's age and charter made up for it.  What a beautiful place for these two to wed.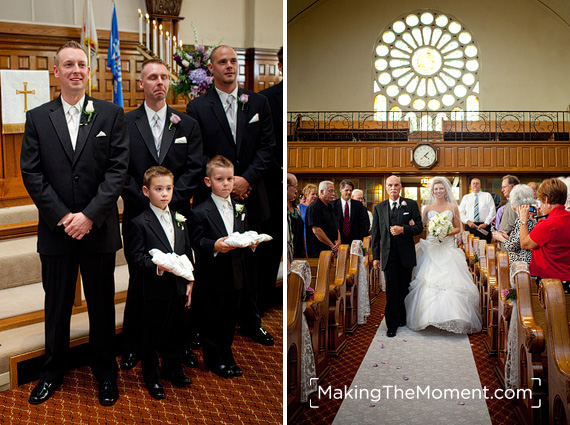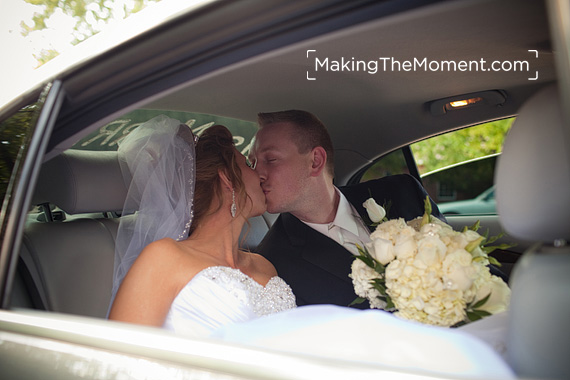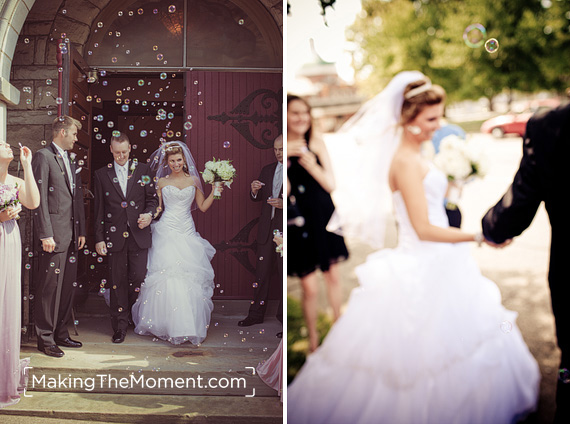 The image on the right is one of those that many wedding photographers might throw out, but I love the movement, and how only one little bubble was super sharp.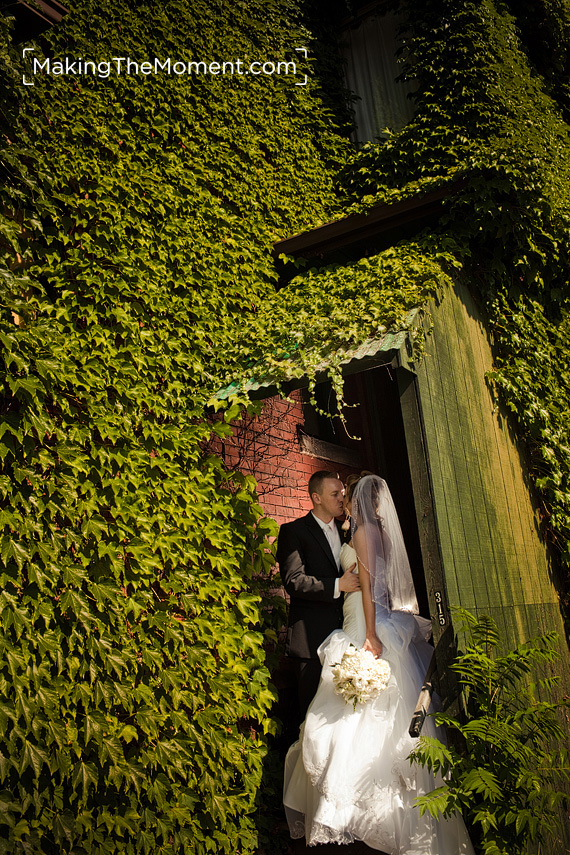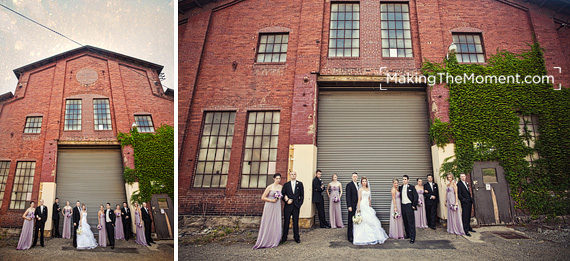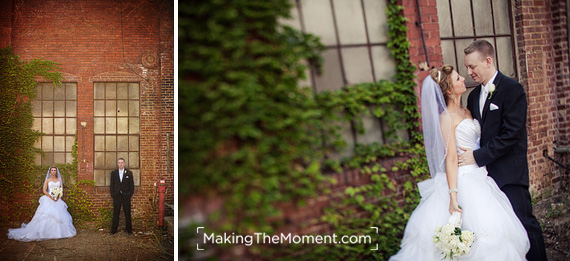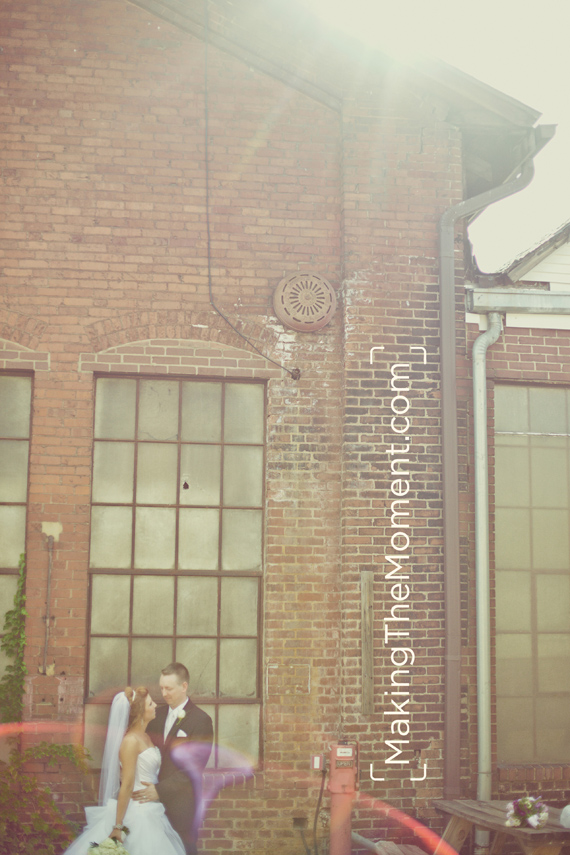 As a creative cleveland wedding photographer, location scouting is crucial. Our Cleveland wedding photography locations are custom, and so perfect for our unique and modern approach to Cleveland wedding photography. I found this old gas station, and I just had to stop for some out of the box photography.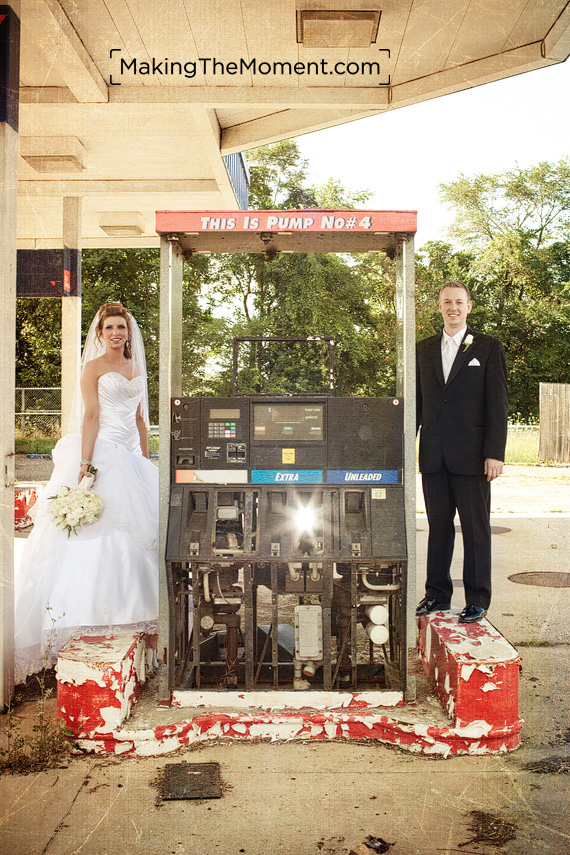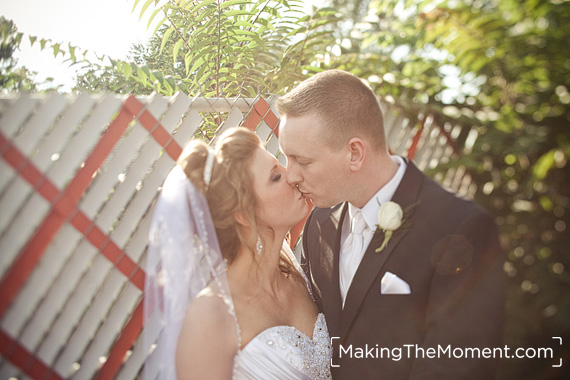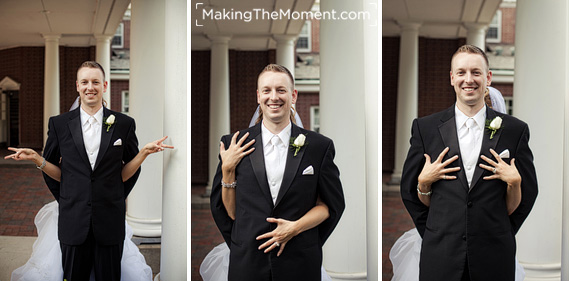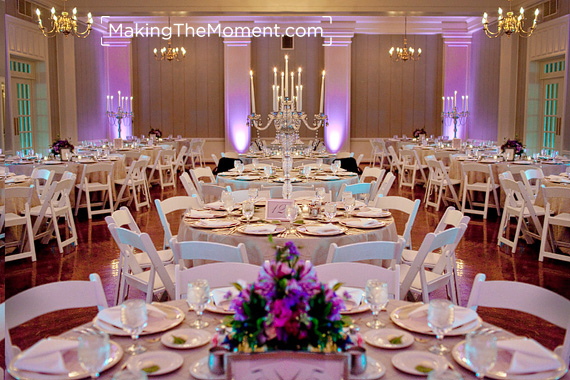 The Reception took place at the Brookside Country Club with event planning by Merry Me CreationsThe details and planning were amazing.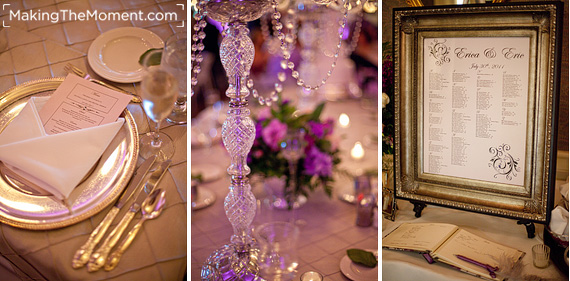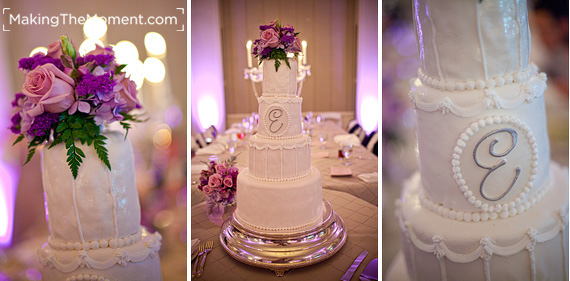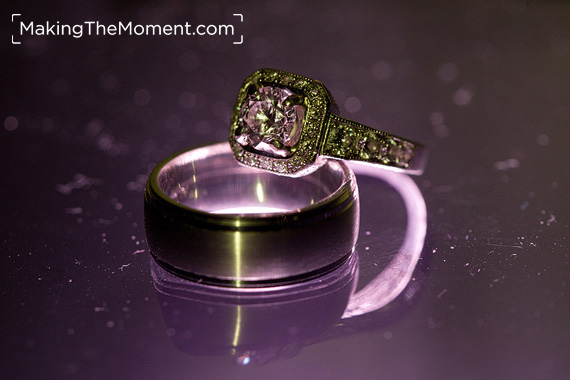 Eric's brother owns Ambrus Entertainment, so you know the party was ridiculously awesome.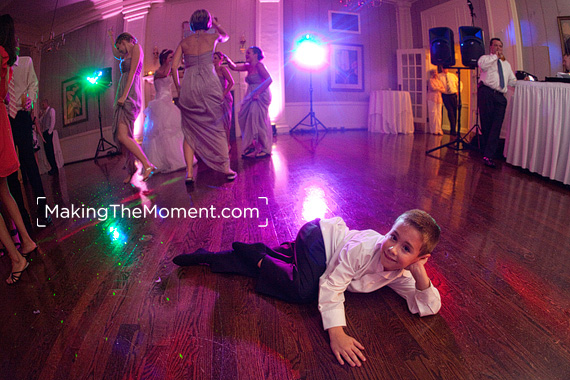 Many of those in attendance were greek so there was dancing, jumping, shots from the floor, and raining money.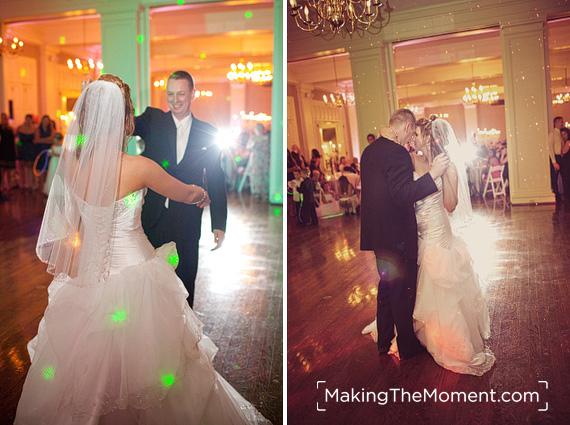 For Eric and Erica this was an awesome day filled with moments that were captured and will be shared for a life time.