Man, what a day. Patrick and Brittany's day was a perfect one. Lots of family, friends, and happiness. Their reception took place at Botzum Farm which is hands down one of my favorite venues in Ohio.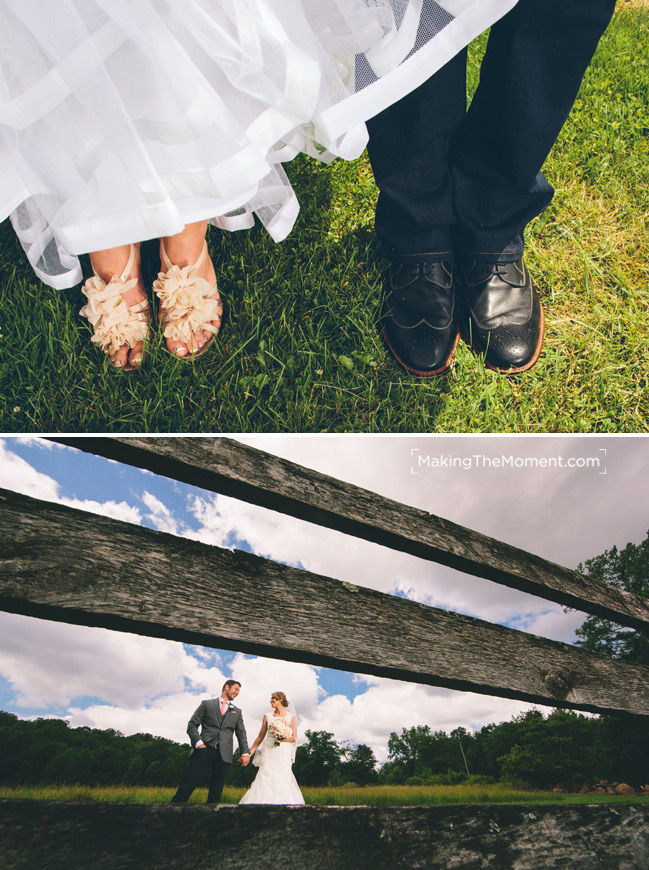 The fence image above is one of my favorites. The clouds really pop, not to mention a good lookin' couple.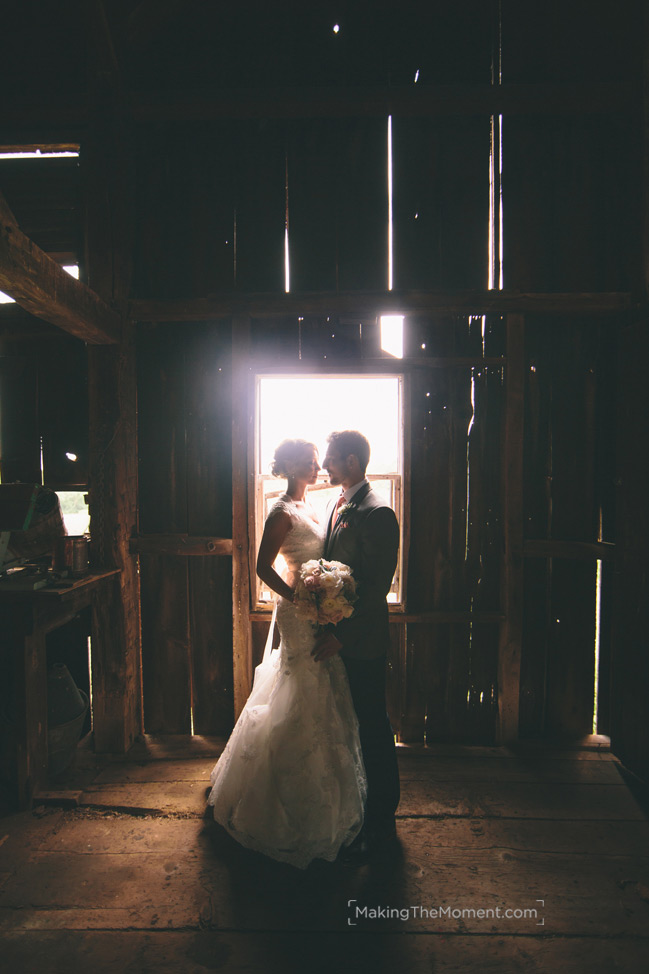 Botzum has a few really cool barns that we shot in. The image above is one of my favs.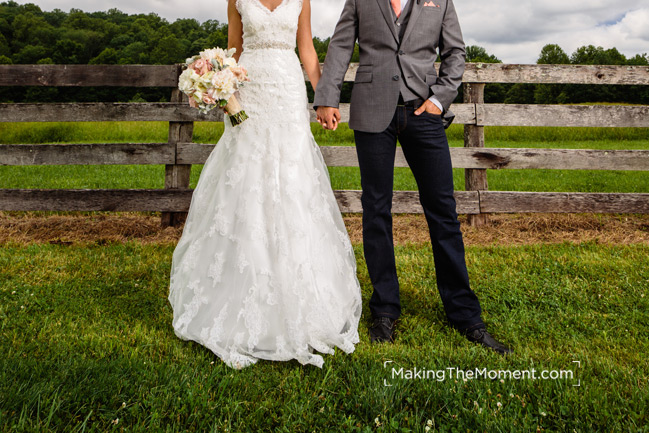 Their wedding day was down to Earth and DIY. Those are the best weddings…a lot of work, but so incredible.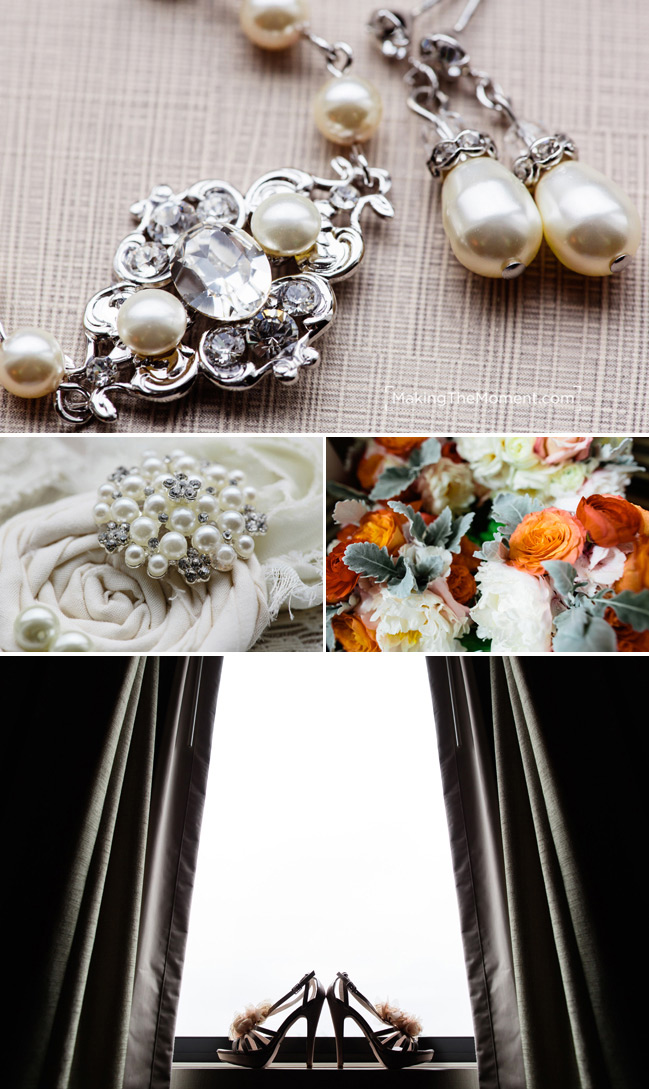 I really enjoy shooting shoe shots. THOSE are some high heels, Brittany…and you rocked 'em!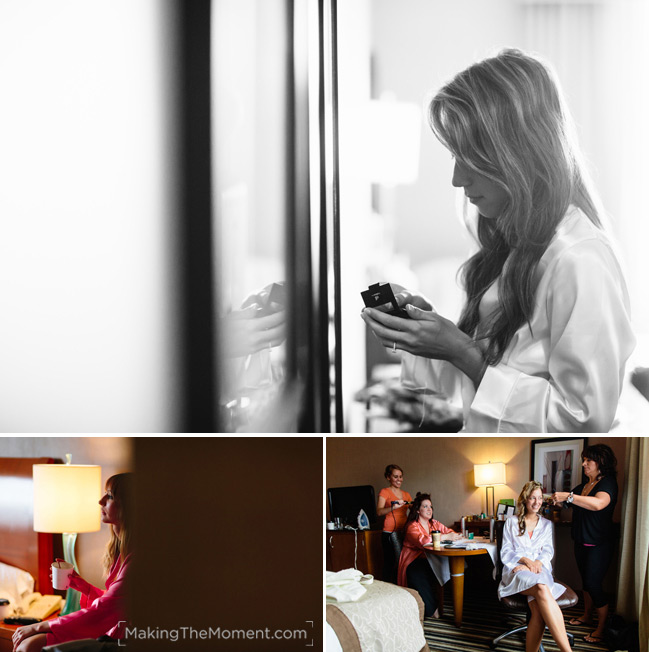 Morning "getting ready" candids are a great way to share the story of the morning and it's progression.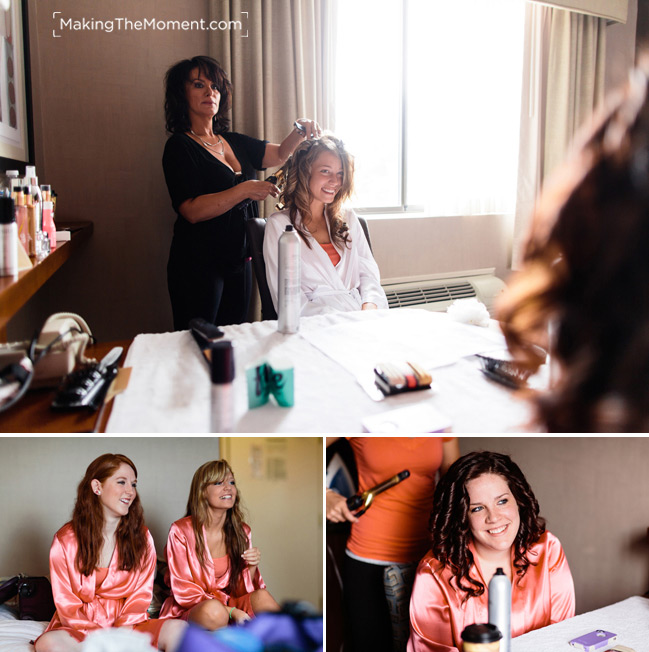 The guys and gals both got ready at the hotel so I was able to bounce back and forth between the two.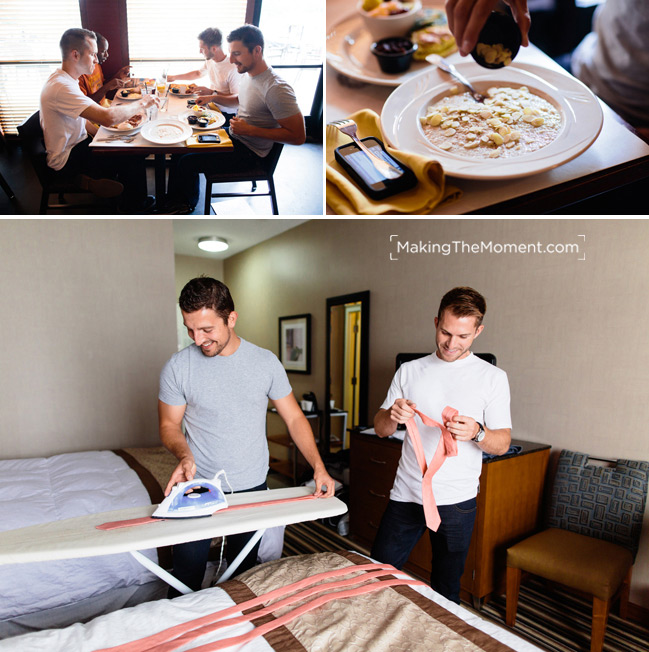 I'm not even sure the ties needed ironed…I think Patrick may have started feeling the butterflies and needed something to keep his mind occupied and keep those butterflies away 😉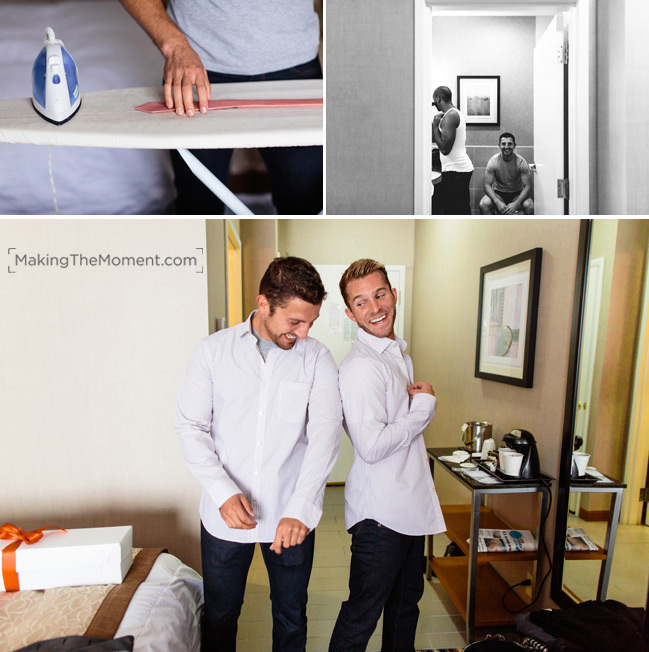 The gents were having a good time in the morning. Chris (above) was Patrick's best man.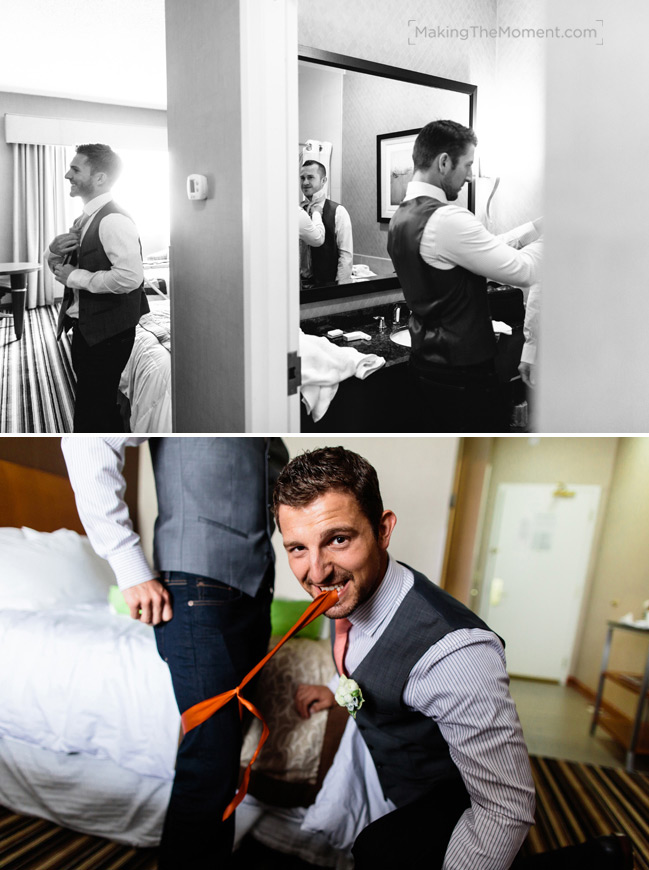 Oh you know, Patrick was just practicing for gettin' that garter later in the evening 🙂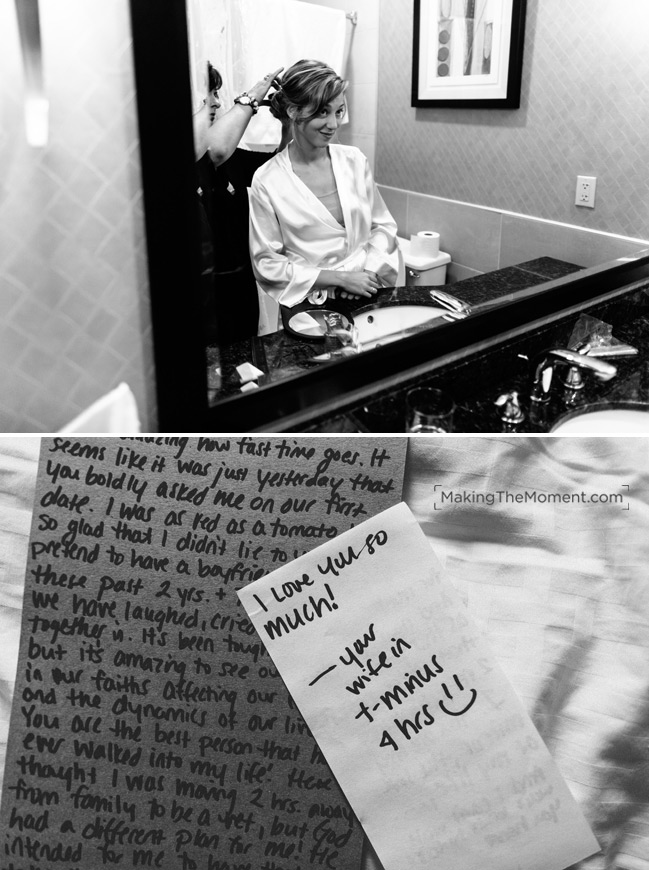 They both wrote each other letters and read them to each other for their first look. It was pretty emotional.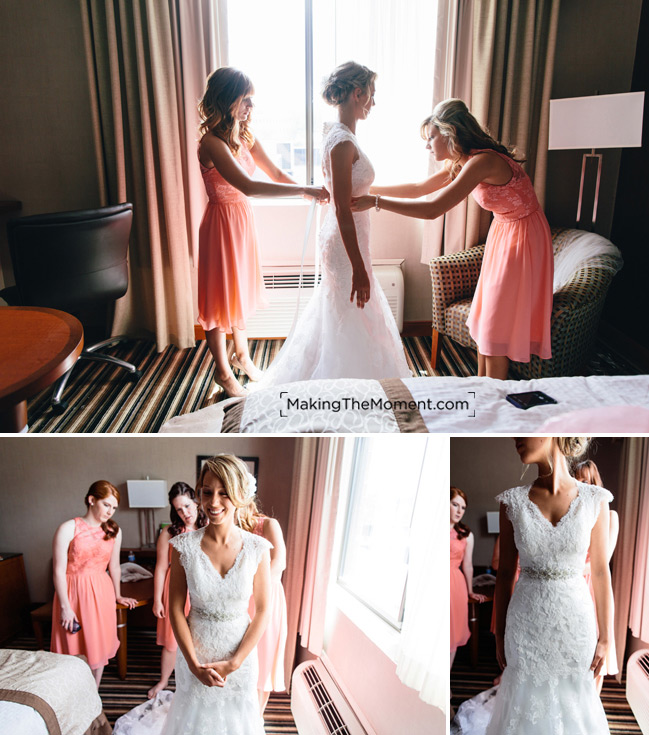 Brittany found a pretty amazing dress for her wedding day. Doesn't she look great??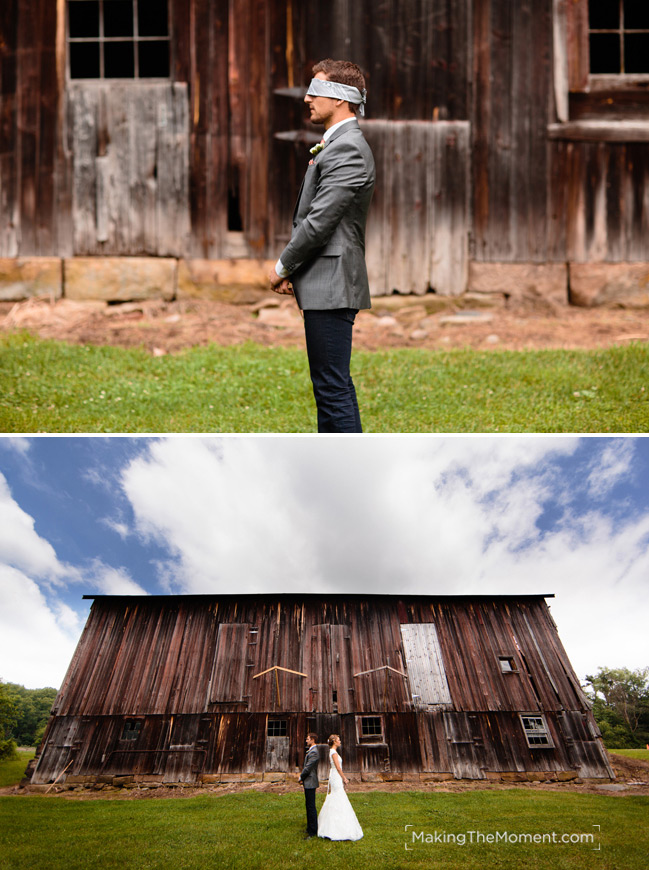 I'm a sucker for two things: Barns and first looks. And they had both…shwinnnggg!!!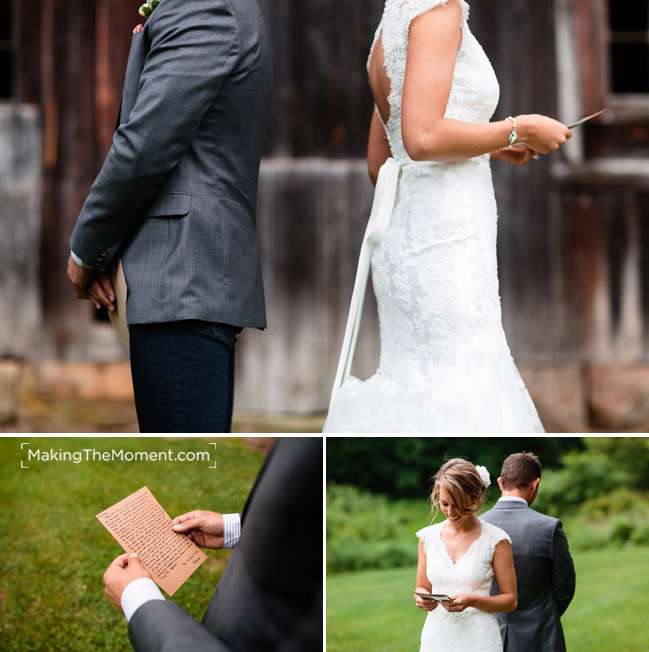 This first look. Amazing. It was incredibly heart felt and simply raw. Loved it.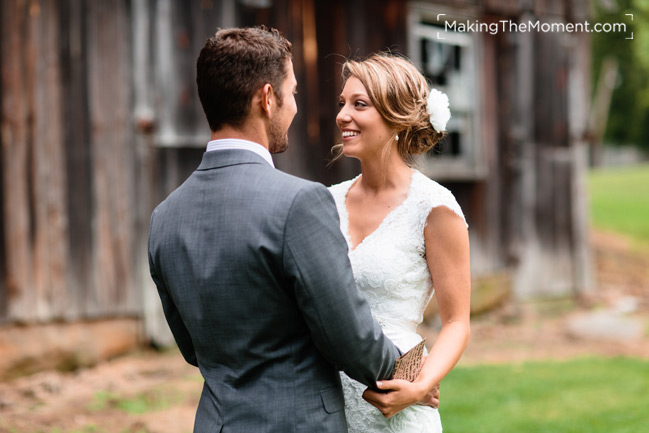 I consider Patrick and Brittany good friends of mine now. It was an honor to shoot their wedding.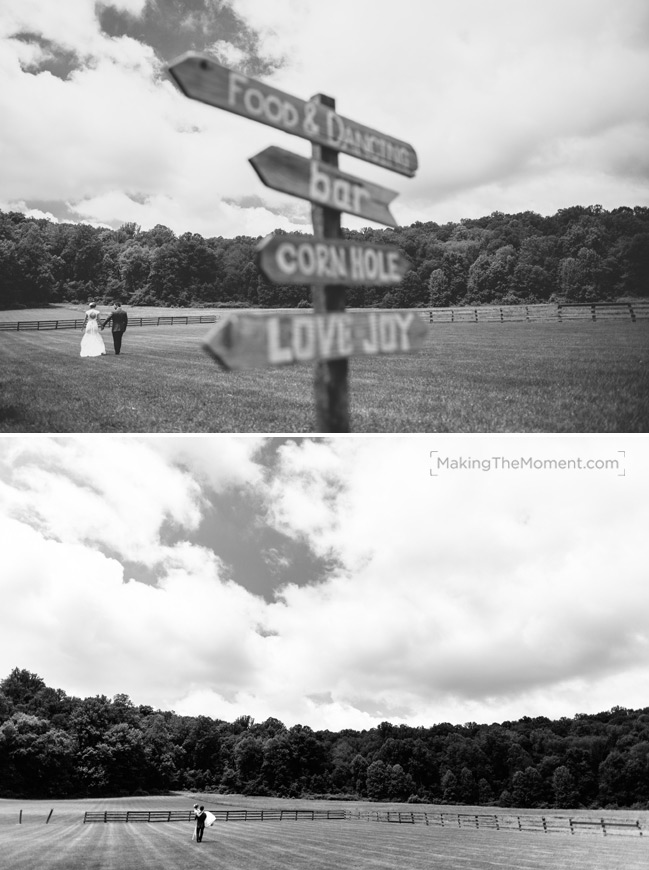 I told them after their wedding…one of my favorite things about their wedding was how genuinely happy everyone was. All of their friends and family were there for them and in full support. It was a really beautiful thing to see them tie the knot and begin life together.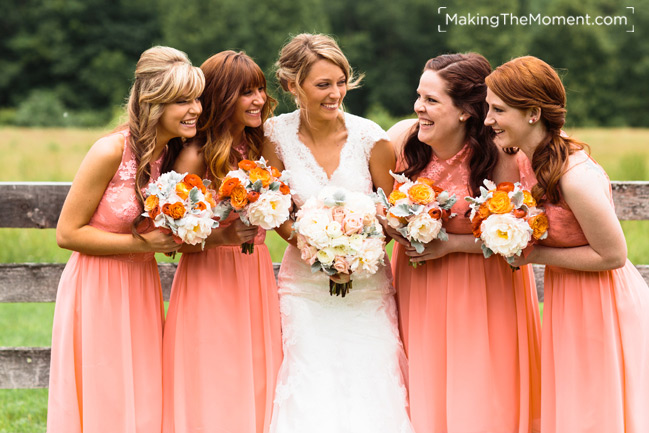 We had a really good time during our creative session. We had lots of time to create some great images.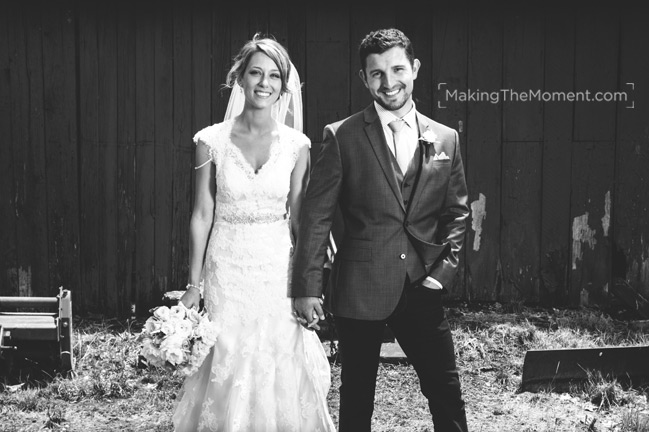 We were able to explore the farm and create some stellar imagery prior to the ceremony.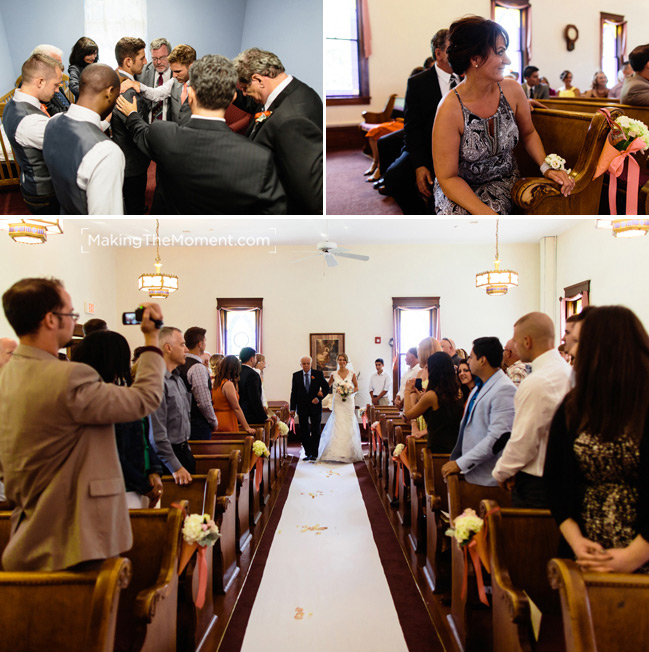 After the creative session, we headed to the church for the ceremony. Time to make it official, right?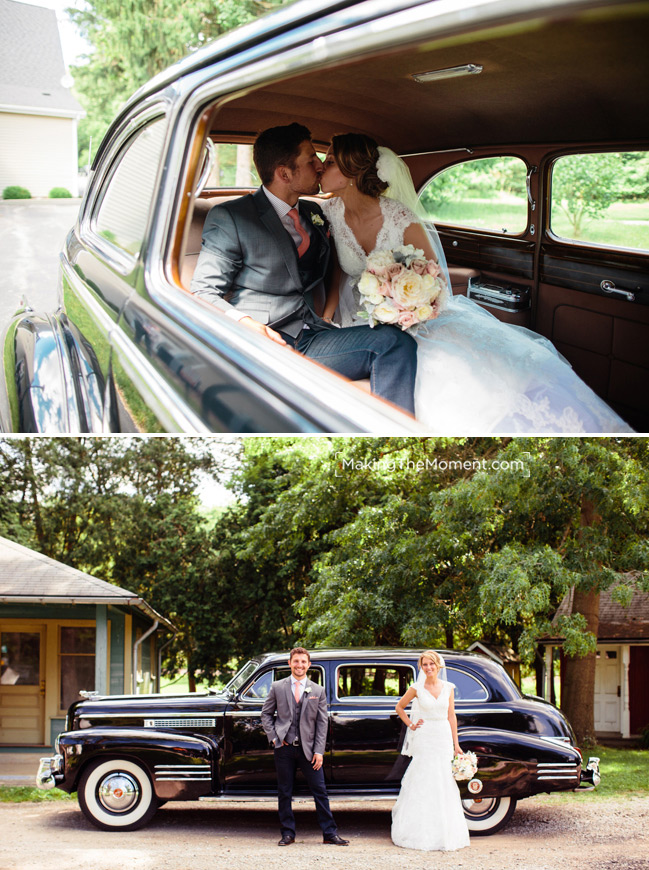 And then we headed out for yet another creative session, booyah!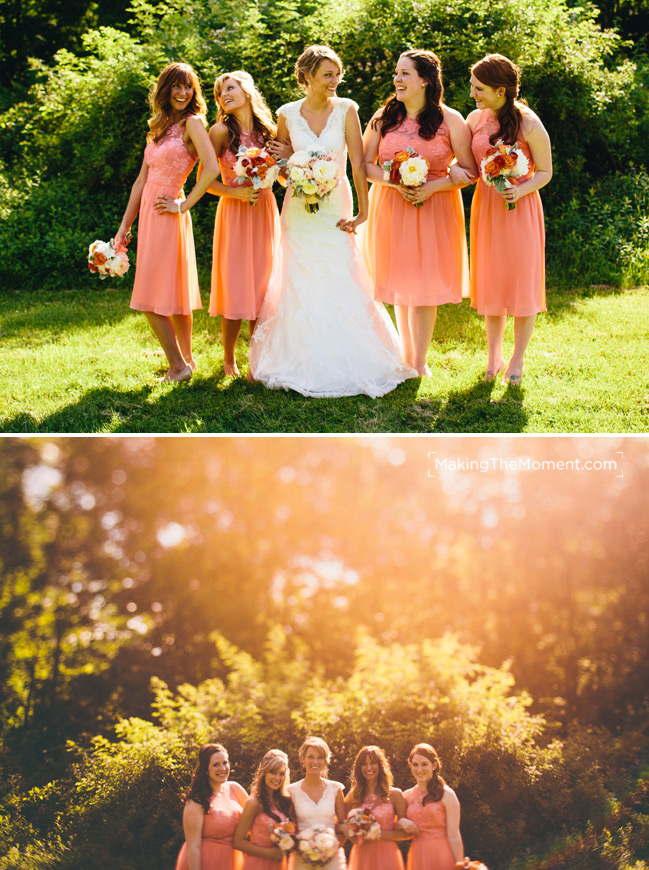 The light was outstanding prior to the reception…things seemed to fall together perfectly for these two.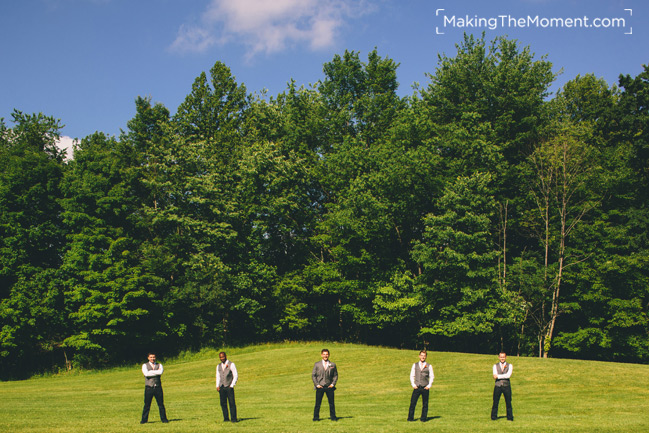 There's just something about shooting in the country that makes things feel real and beautiful.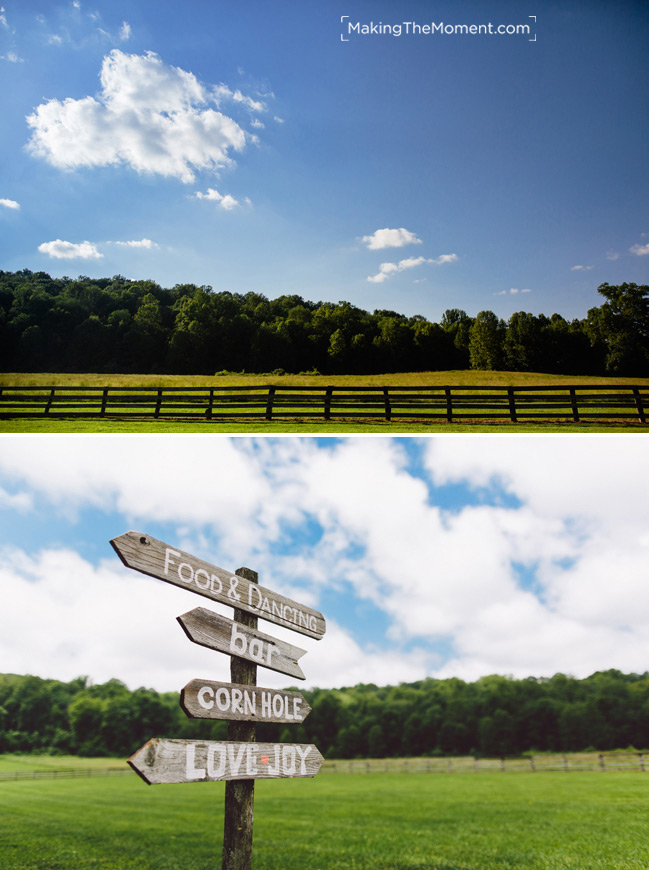 Their DIY details were dead on. I loved them. Great job Patrick and Brittany, you killed it!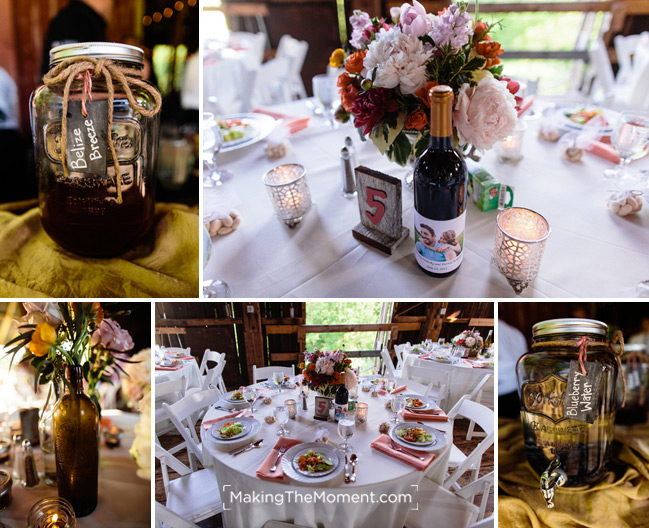 They had even collected a handful of beer, wine, and whiskey bottles to display as center pieces.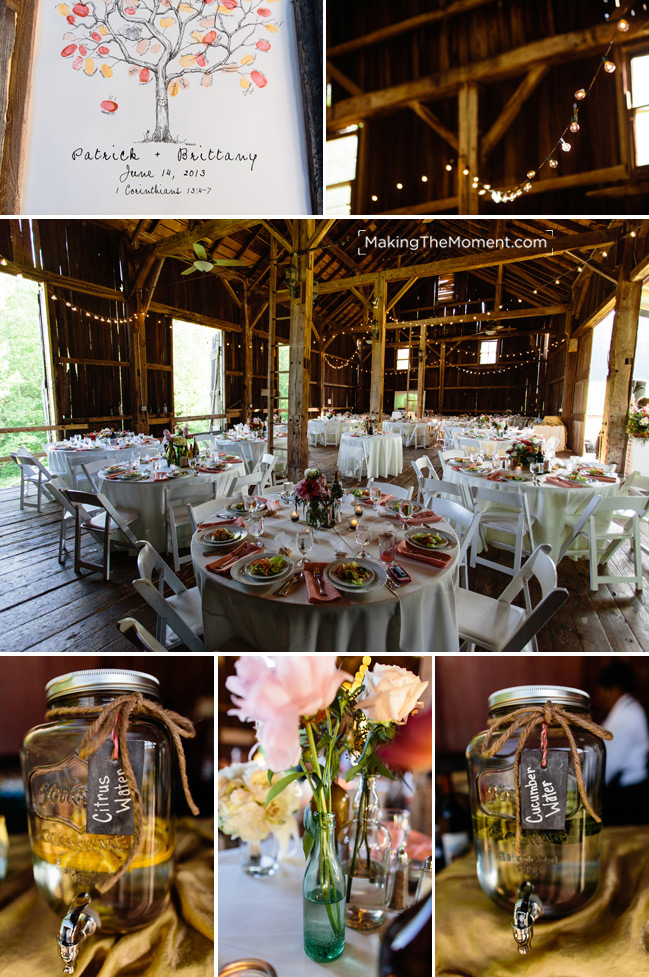 Every aspect of this barn setup was amazing. I want to eat dinner here every night of my life.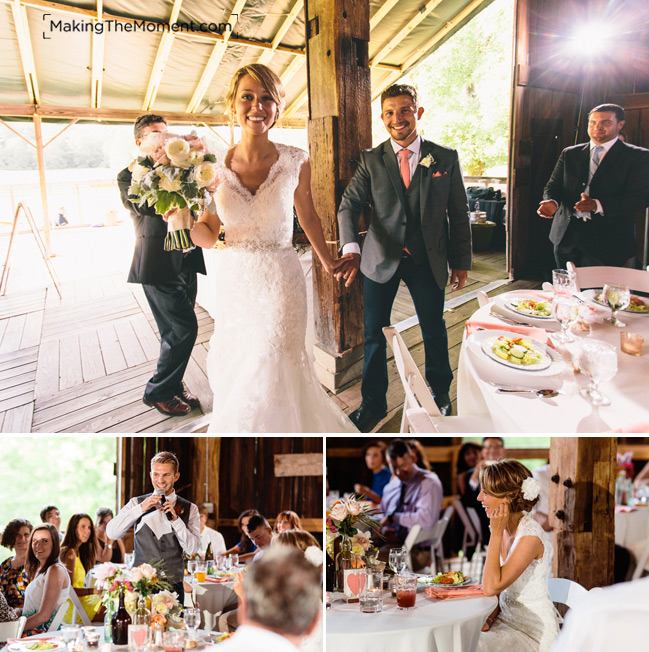 And the party began. Lots of laughs during speeches…so fun 🙂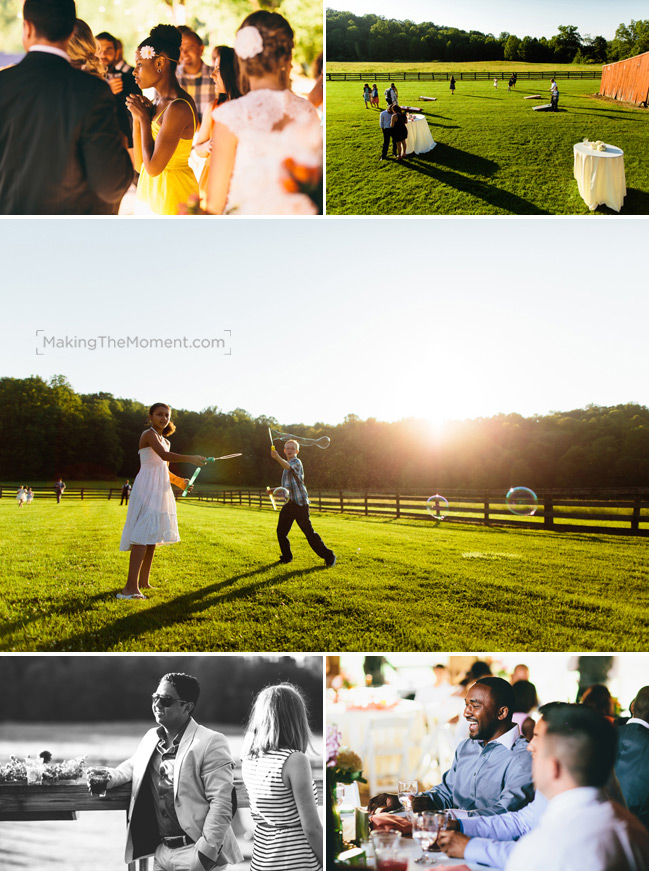 Their cocktail hour was pretty neat. They set up corn hole and games for guests to play prior to dinner.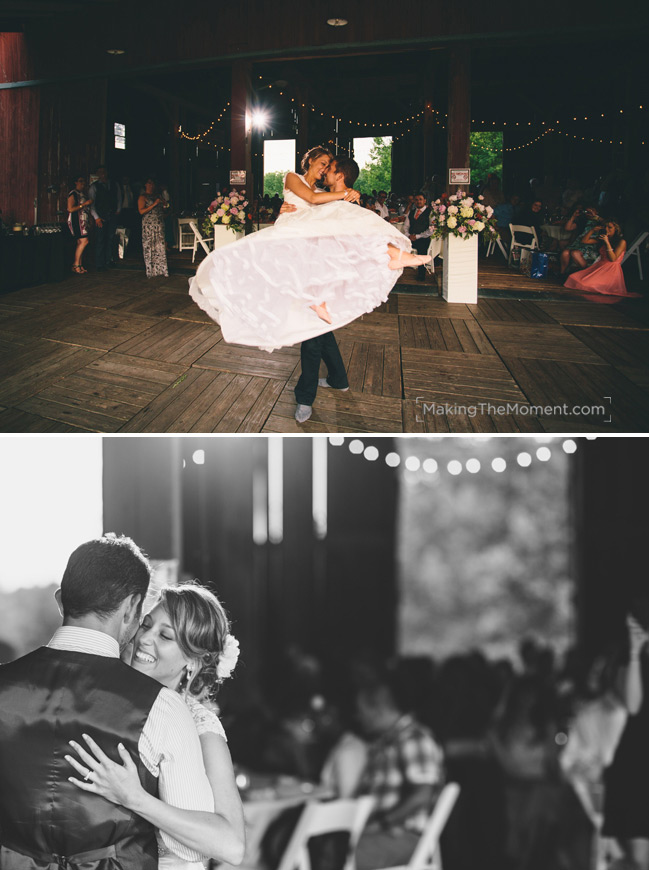 These two even took dance classes for their first dance. It was fantastic…if you get the opportunity to watch the video from this, you should. They choreographed it perfectly. Seriously – it was ridiculously amazing.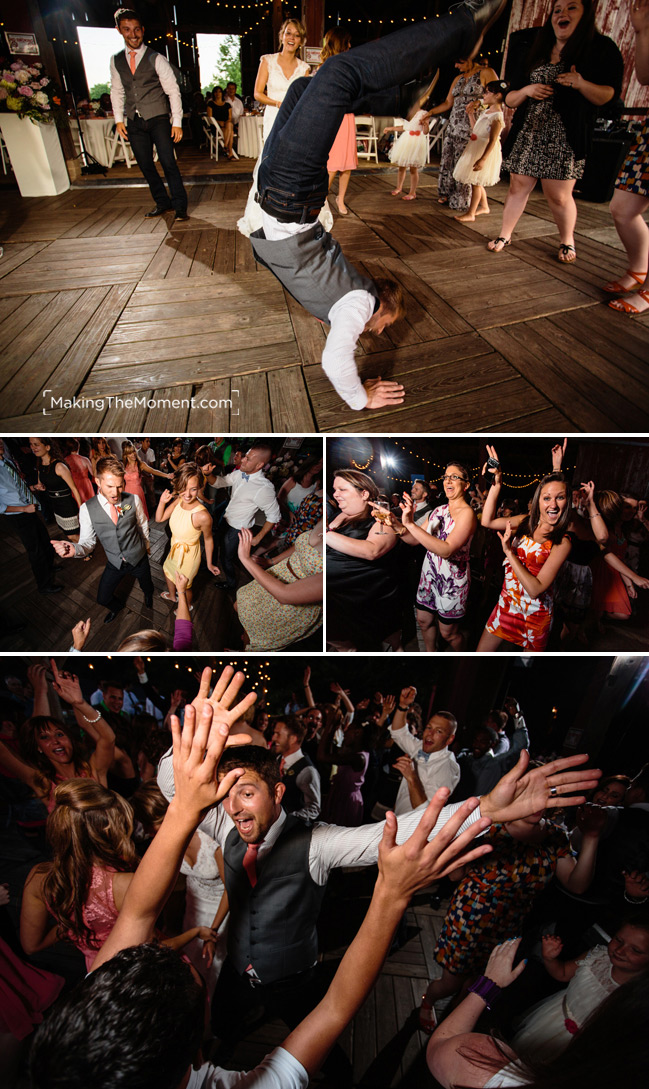 Holy dancing crowd. There was LOTS of this happening. That always makes photographing receptions fun.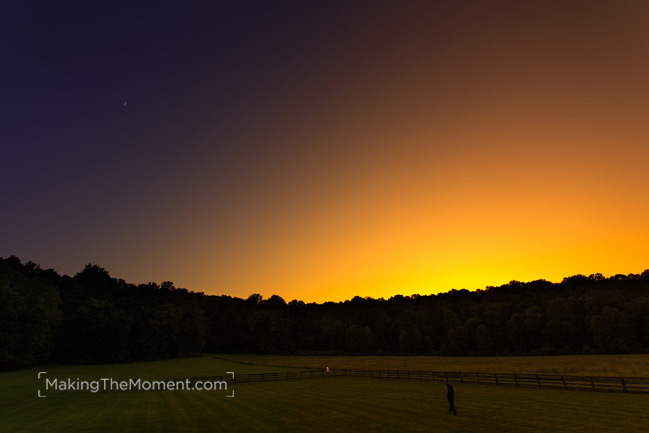 This image was taken right outside the barn that held their reception. What an amazing sunset.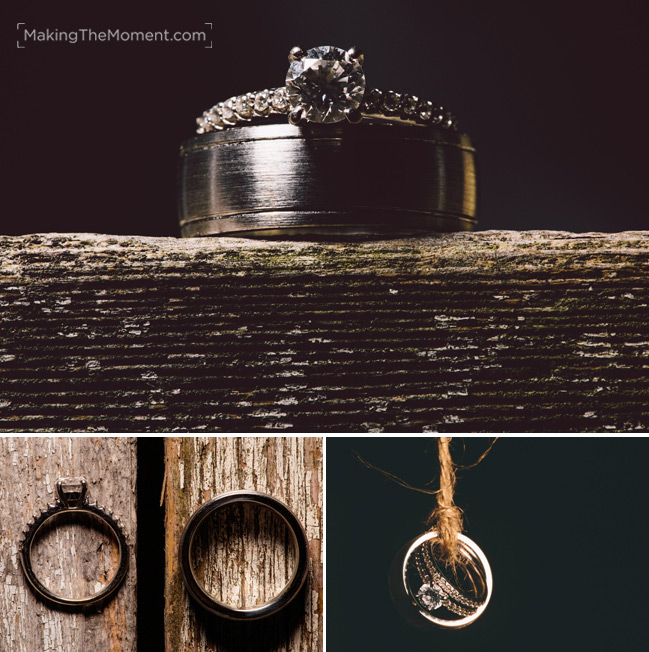 I always finish off receptions with ring shots…I think these turned out pretty cool! Patrick & Brittany – you two are the best. Thanks for having me on your special day. I'm so happy for you two!