Man, where do I begin. This was a FUN weekend. Joni & Marc threw an amazing destination wedding in Ft. Lauderdale, Florida at the Lago Mar Resort. I love shooting weddings in Ohio, but lemme tell ya…Florida's scenery and weather was outstanding. Take a gander and enjoy their wedding images below.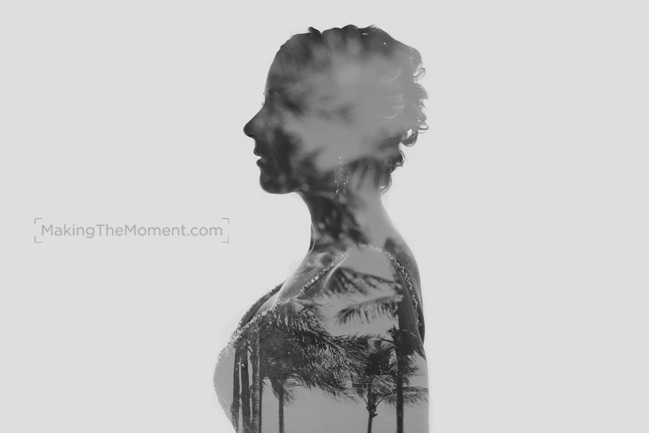 The image above is a double exposure of Joni from the morning as the girls were getting ready. She is not actually filled with palm trees in real life.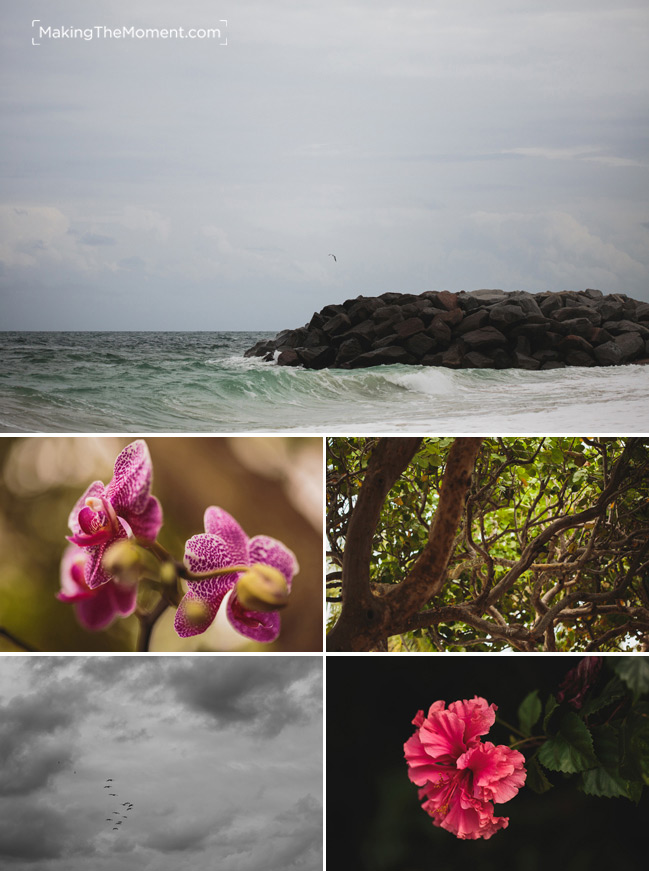 Their wedding was on a Sunday and I arrived at the resort on Friday, so this gave me the ability to scout out the resort and locations I'd be shooting on the wedding day. I was also able to capture a lot of detail photos of the scenery surrounding Lago Mar which I think adds to their wedding story.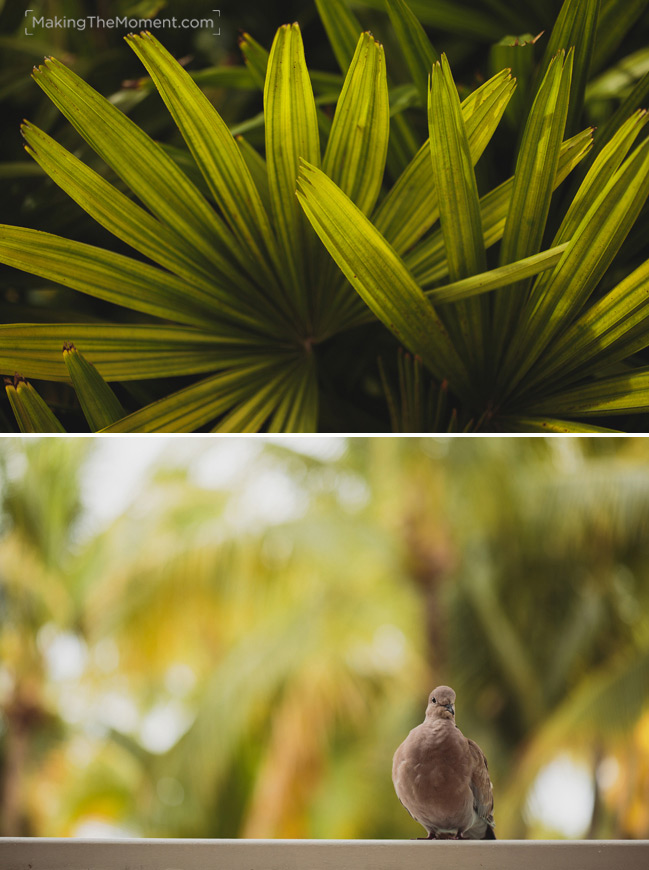 This little guy kept coming back to my balcony to hang out. He was a nice little fella.
The weather was perfect so I explored the resort and tried my best to capture the beauty that surrounded it.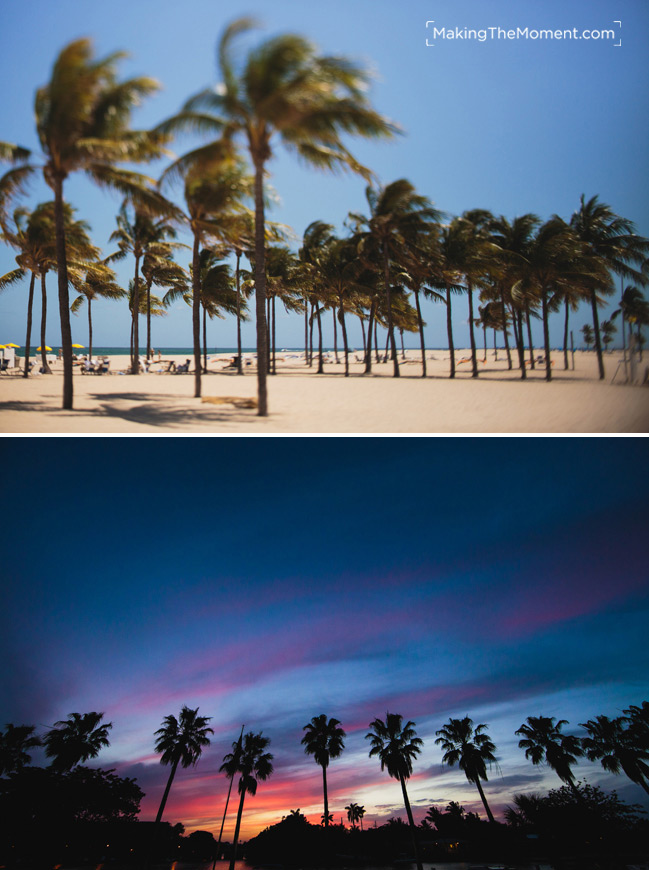 The silhouette of the palm trees caught my eye this particular evening. The sky was absolutely ridiculous so I snagged my camera and captured this. Palm trees make everything better. Can I get an amen?!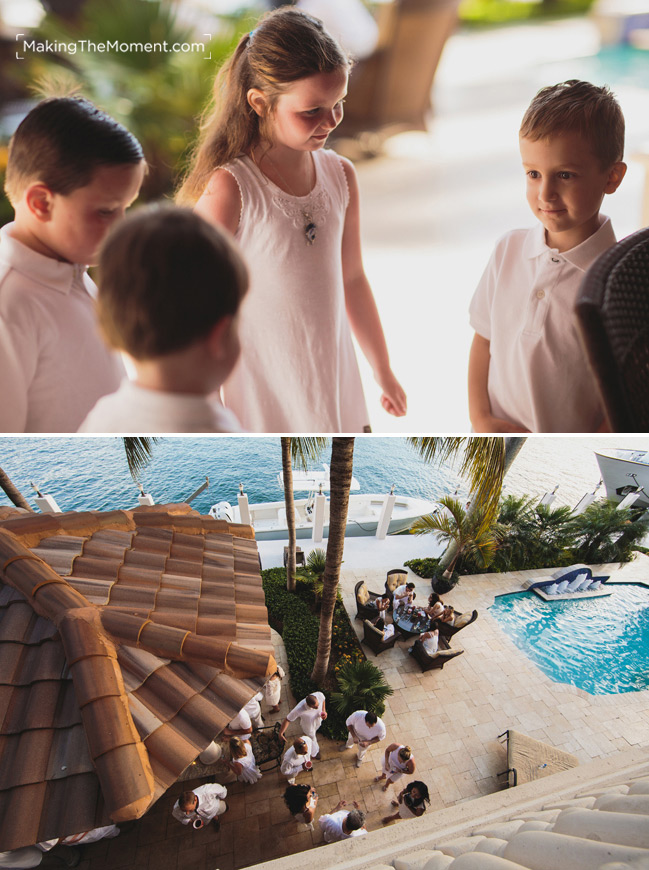 Joni's dad owns a home near the resort the wedding took place at so they had their rehearsal dinner there. Which was a amazing. His home is absolutely gorgeous and a perfect location for a large party.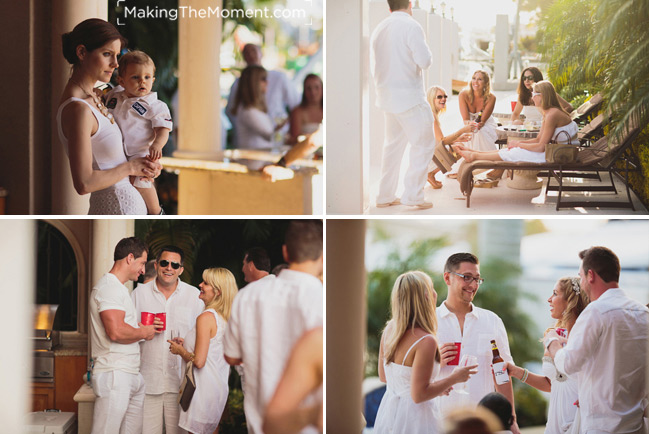 The rehearsal was actually a "white party". Super classy if ya ask me…everyone was looking rather dapper 😉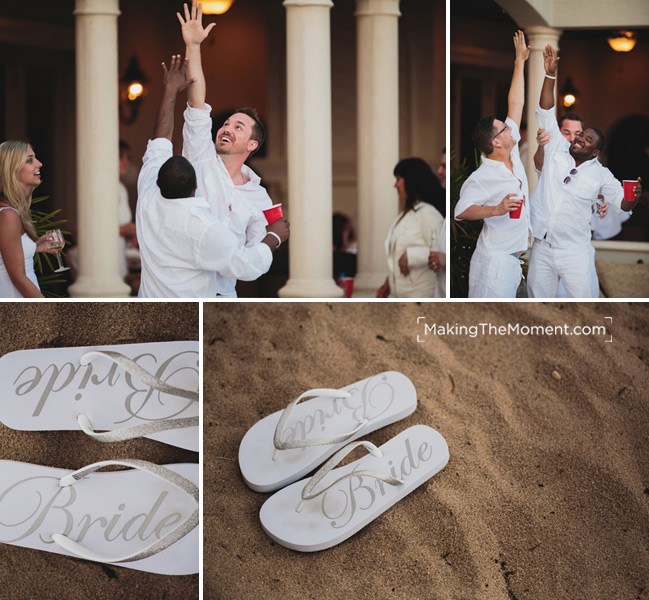 And then came the wedding morning. I took lots of detail shots of Joni's dress, sandals, and jewelry.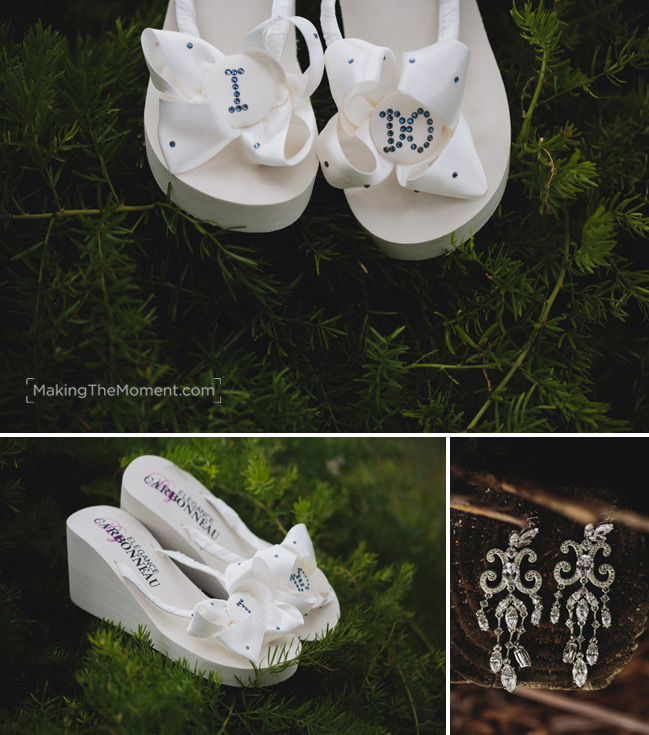 I love the sandals that Joni picked out. Perfect fit for a wedding day don't ya think?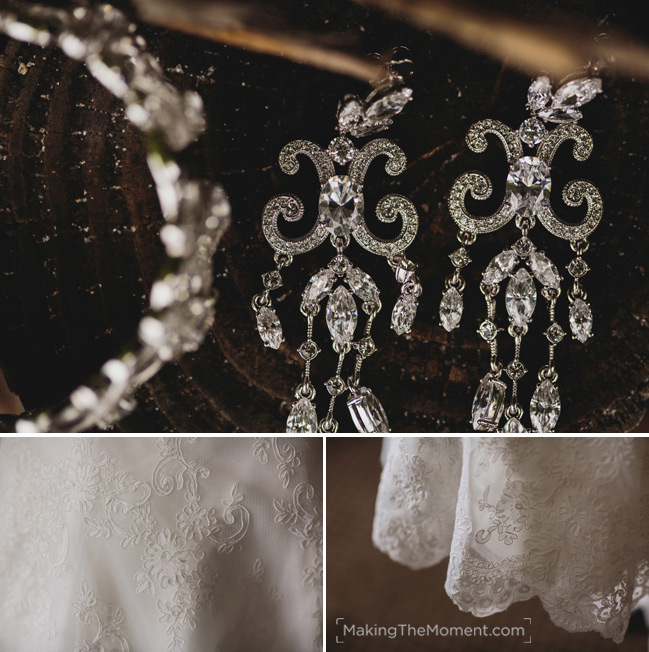 Joni's wedding dress and jewelry were really classy. She looked really great on her big day.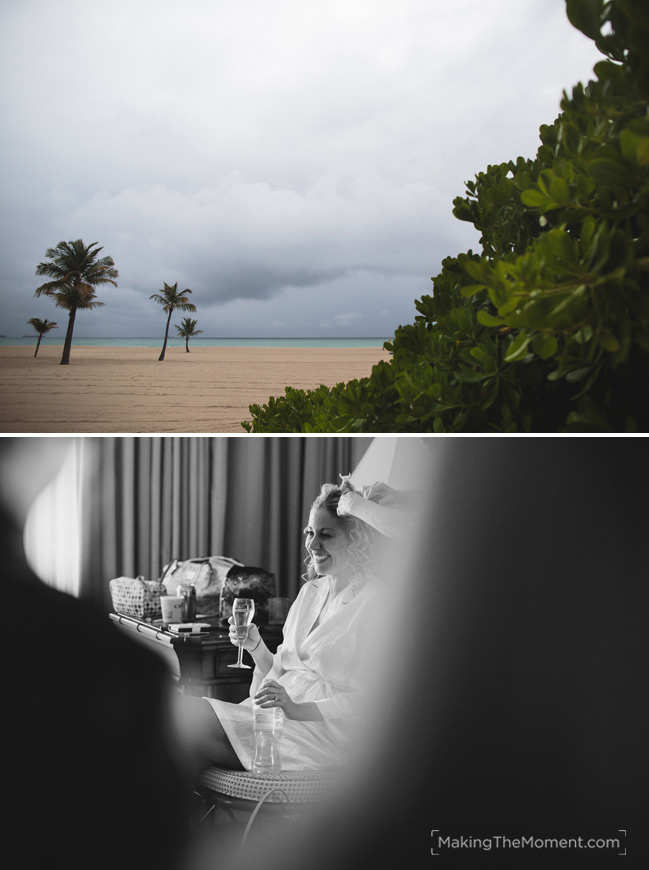 Wouldn't ya know…it ended up raining on the wedding day. The sky was pretty dark in the morning and early afternoon but it cleared up by the time the ceremony came around. Everything worked out perfectly.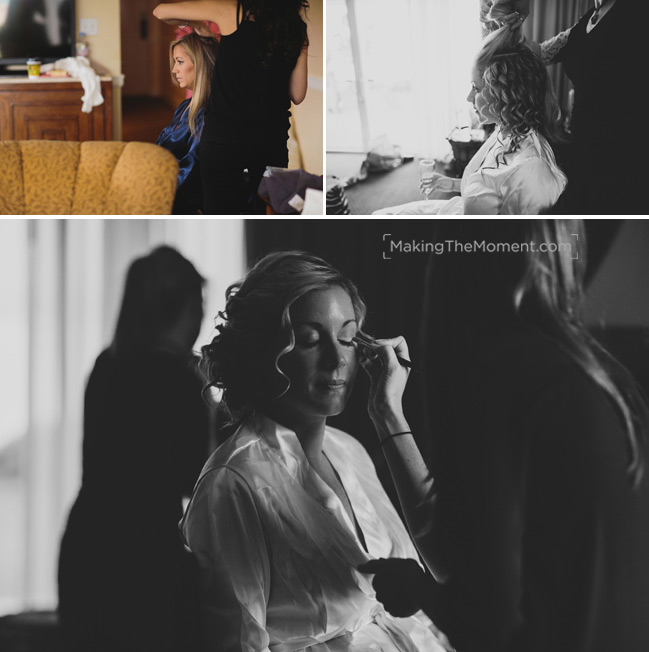 After shooting details, I was able to spend the morning with the girls as they were getting their hair and makeup done. It was a lot of people getting ready in one room…but a lot of fun.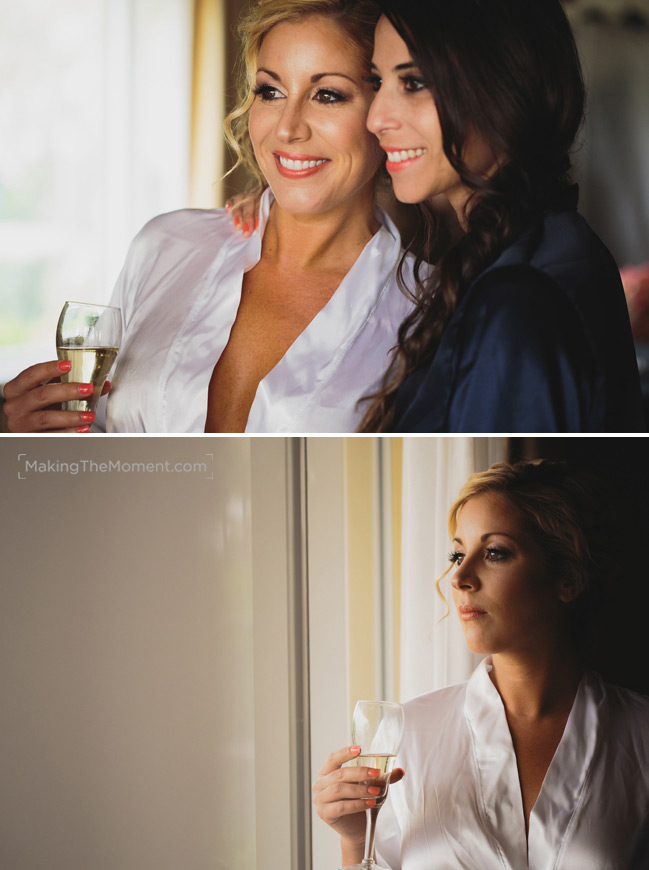 About time to put the dress on…How about a little champagne toast to getting married?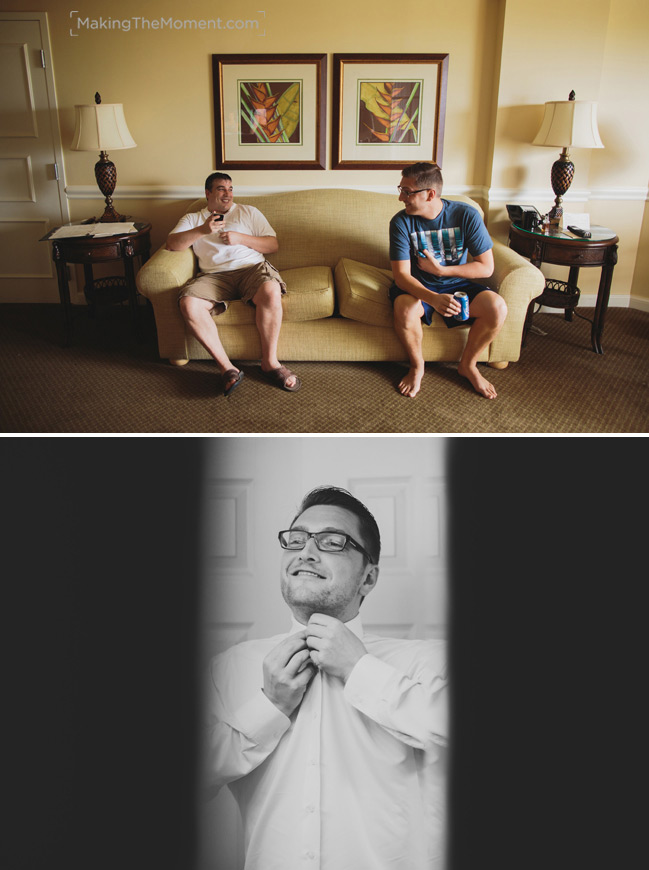 The guys were also getting ready at Lago Mar and I was able to spend some time capturing them getting ready.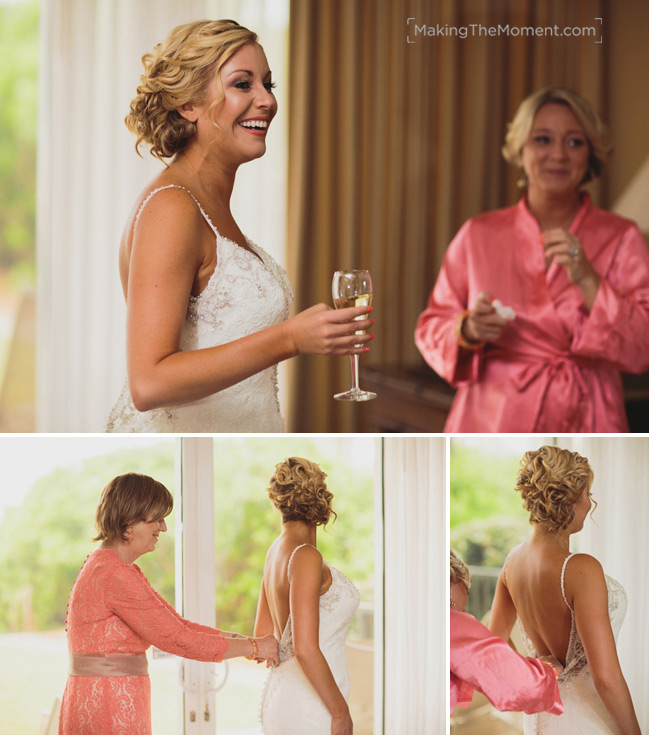 As Joni was putting her dress on, I think things became very real. She was about to get married 🙂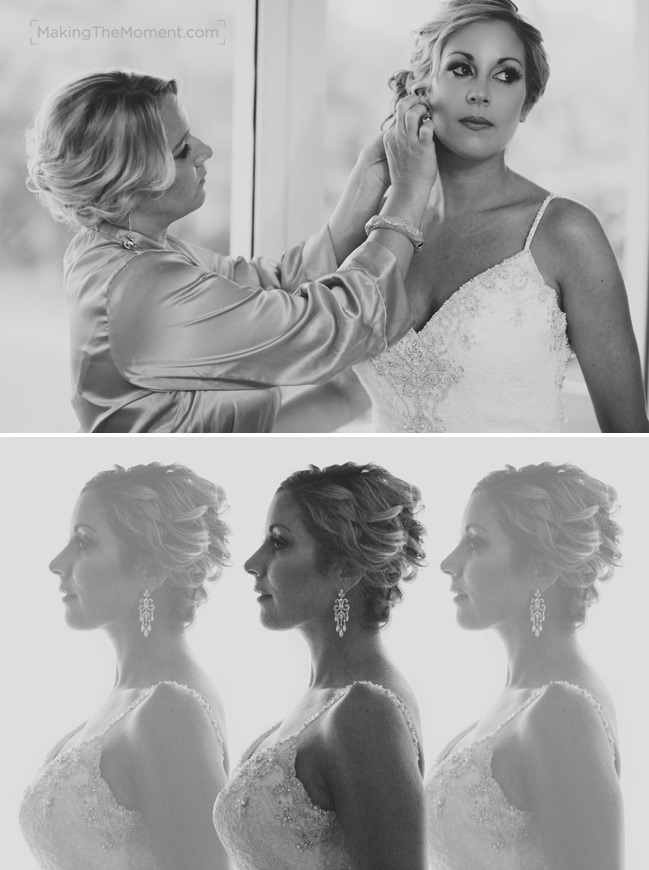 The image above is another double exposure that I experimented with. I enjoy the outcome.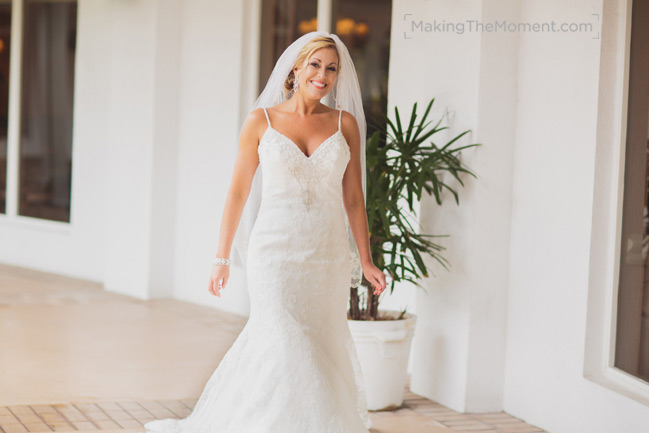 Joni and Marc decided to do a "first look" prior to their ceremony so they could knock out a lot of the creative photos before their reception started. This is a huge benefit as the gap in between the ceremony and reception is very small since most all of the creative photos were already completed earlier in the day.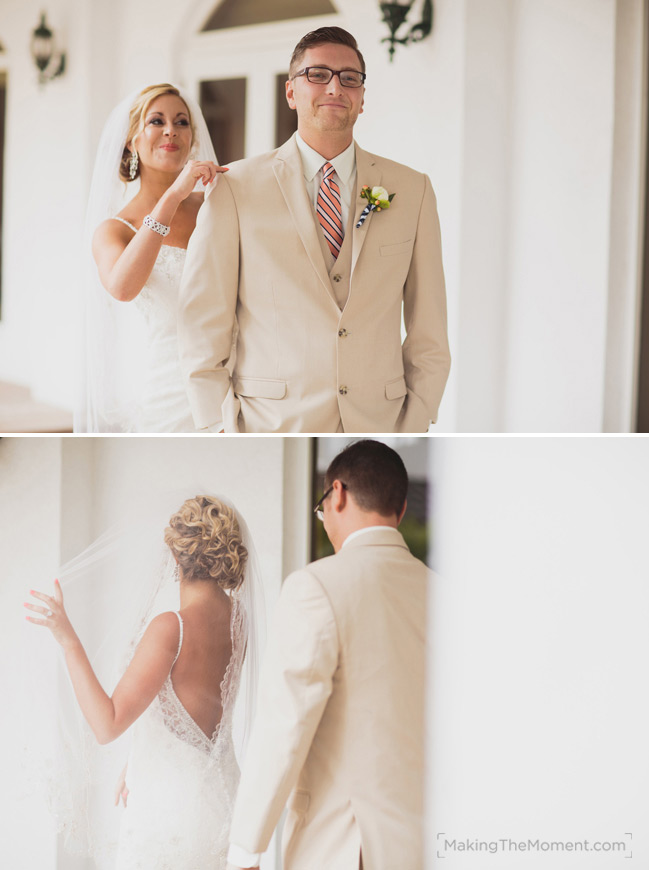 First looks aren't for everyone, but I'd say 75% of my brides and grooms are now doing them. We're never pushy about doing first looks…but they do truly make your day go smoother if you're having a later afternoon ceremony. If you don't want your guests waiting around for hours after the ceremony, this is the way to go.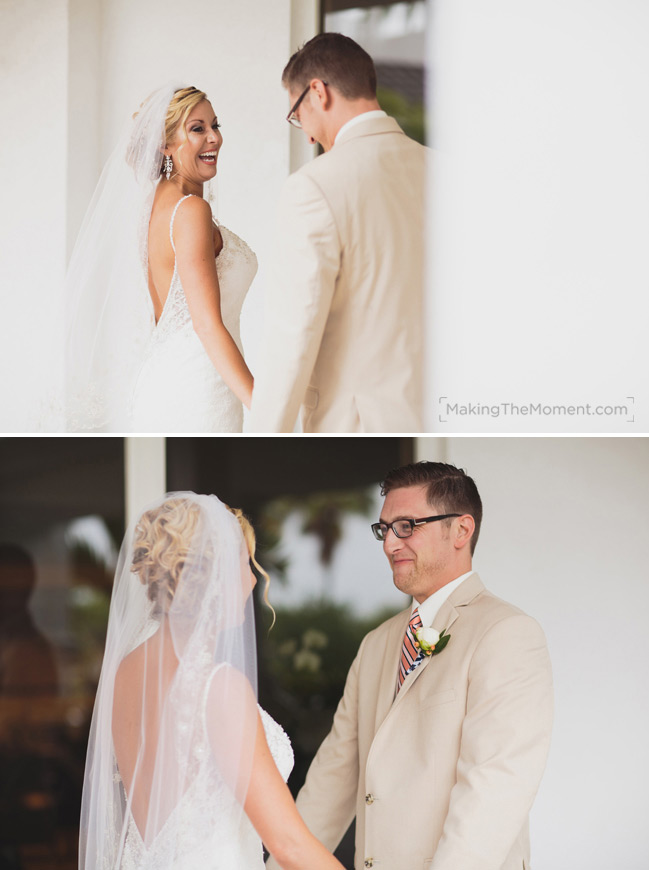 Marc was blown away by Joni. And they were both so excited to see each other. What a good looking couple.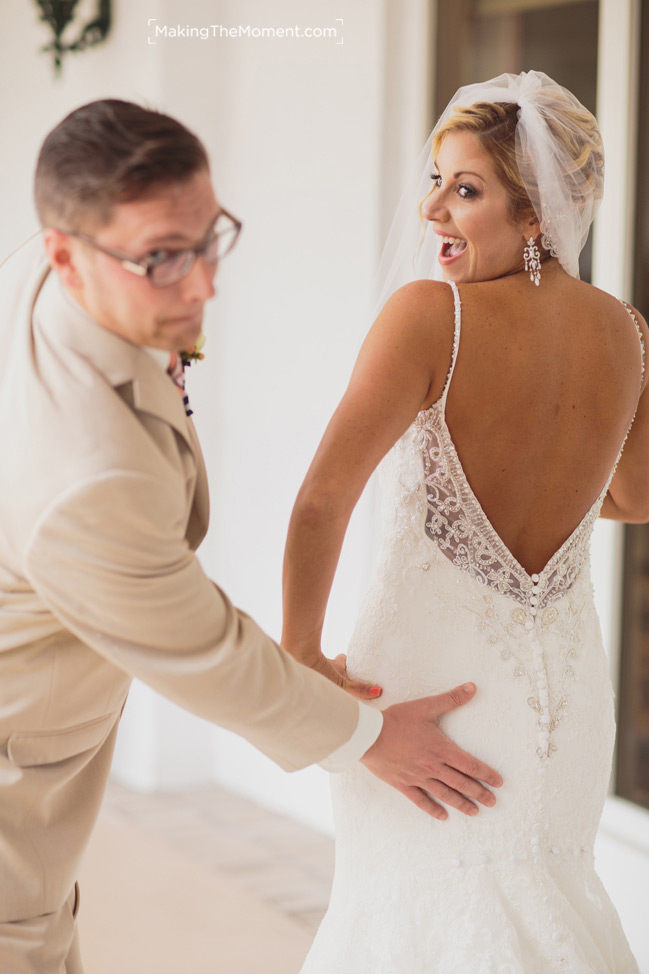 This picture makes me laugh. I think it sums up their personalities well. Ha!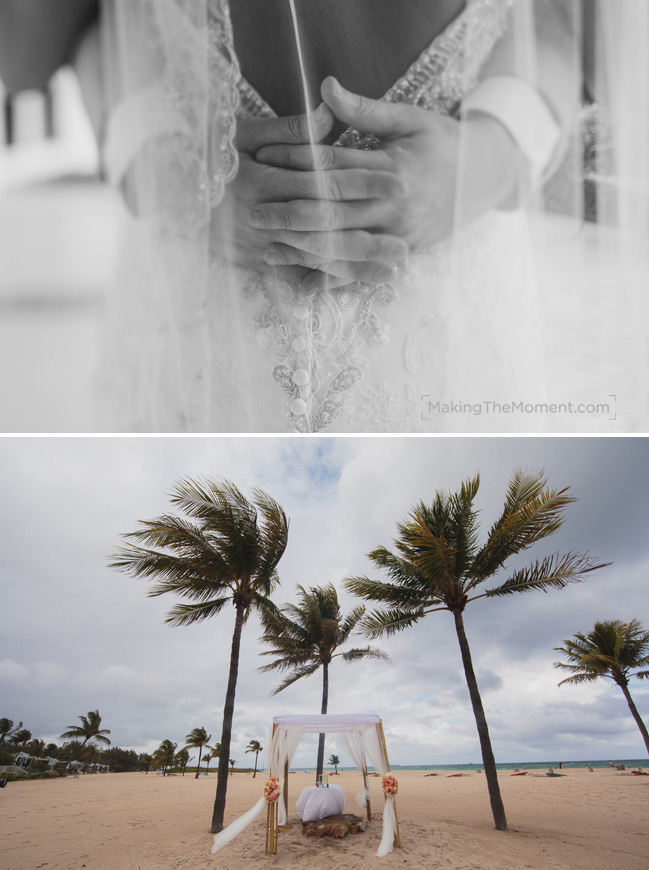 Like I said, the rain cleared by the time their ceremony occurred. Which was huge because they were then able to get married on the beach rather than inside. I'm glad they made the last minute call to have it outside – who wouldn't want to get married on the beach? If you're in Florida, it's a must.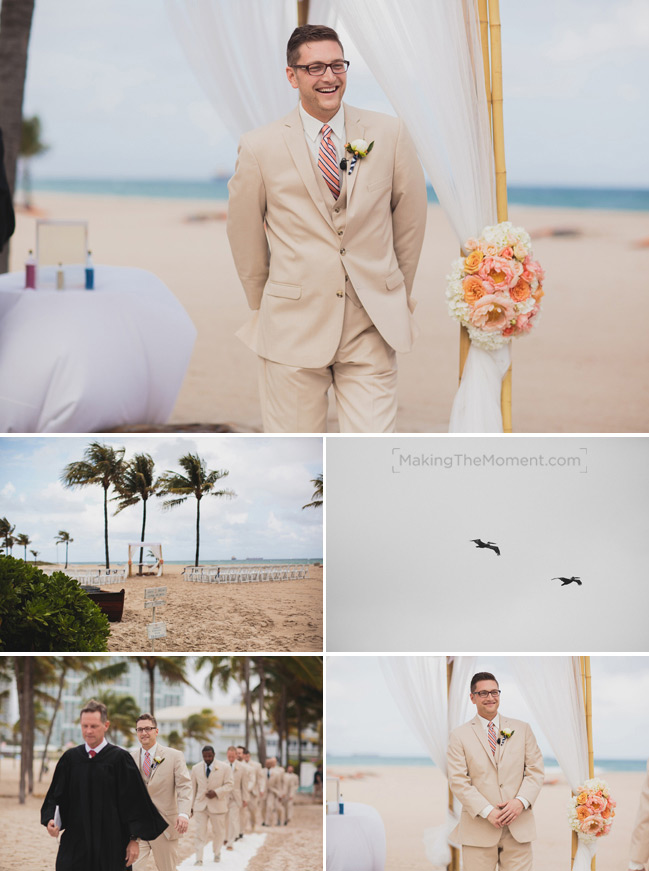 The ceremony was like out of a movie. Perfect weather and the scenery was out of this world.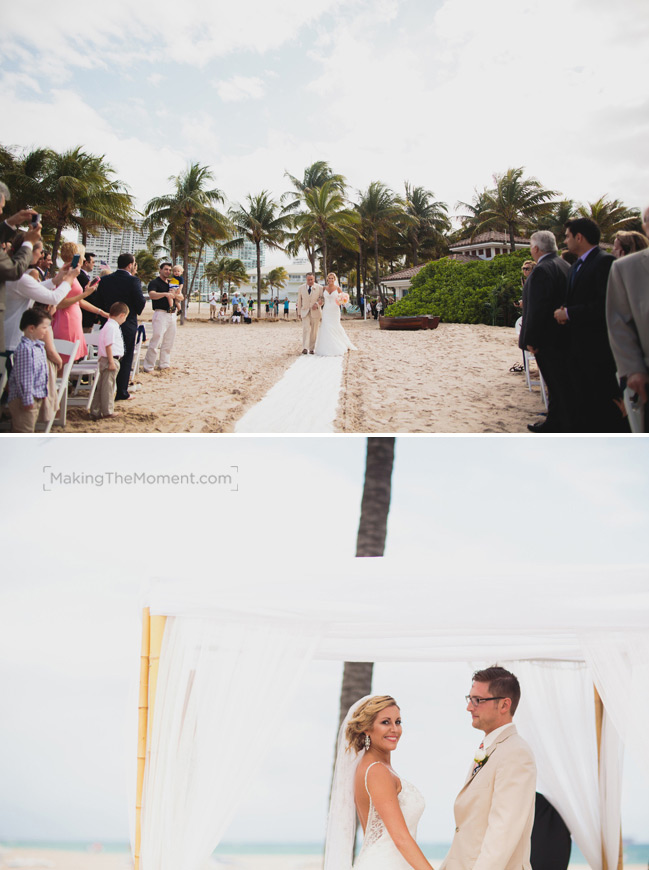 I think you can tell…they were just a little excited to be getting married 😉 I love these two together.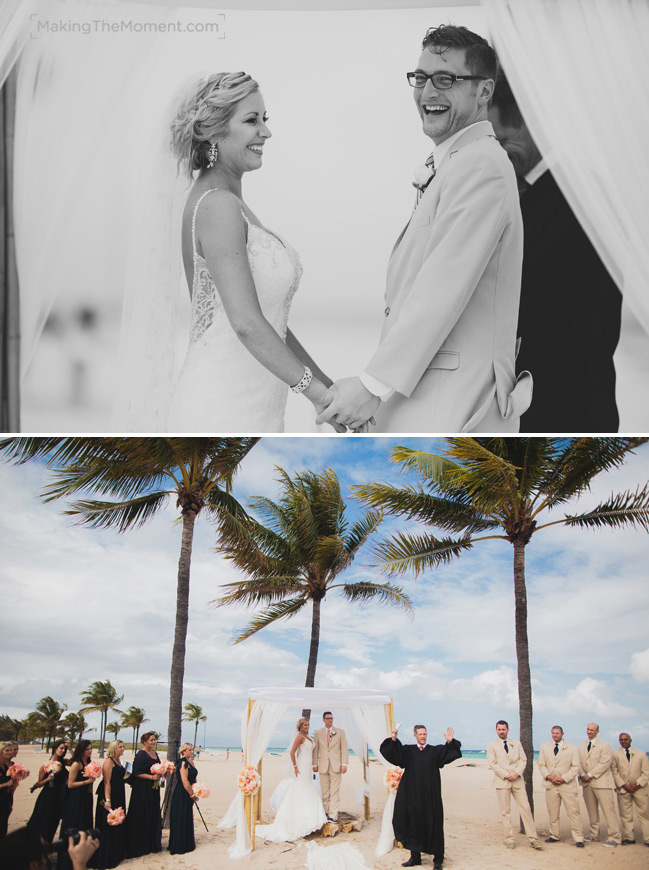 This was such a happy ceremony. You can see it on their faces…love Marc's laugh above.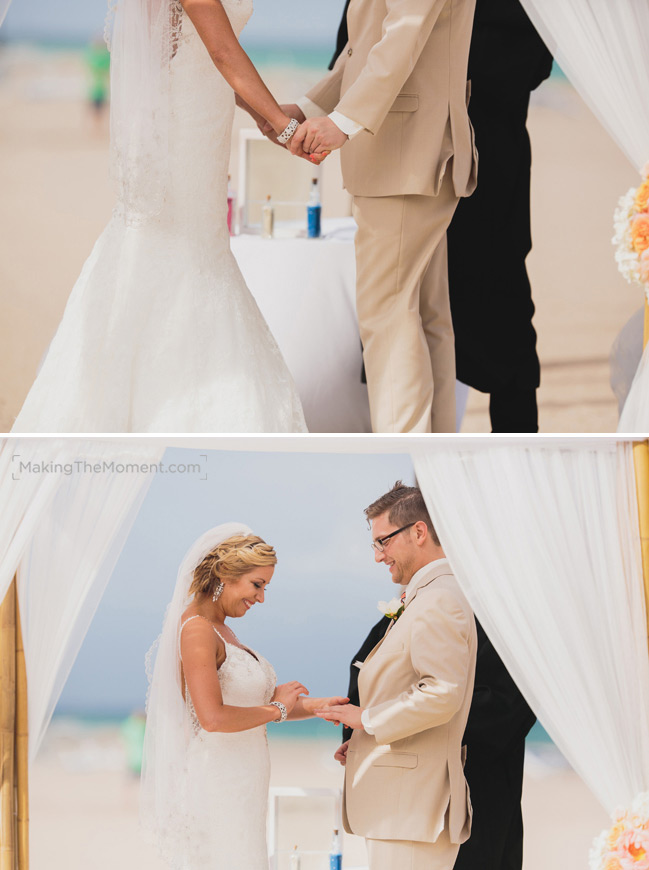 Time to put that bling bling on that fing fing…er. See what I did there?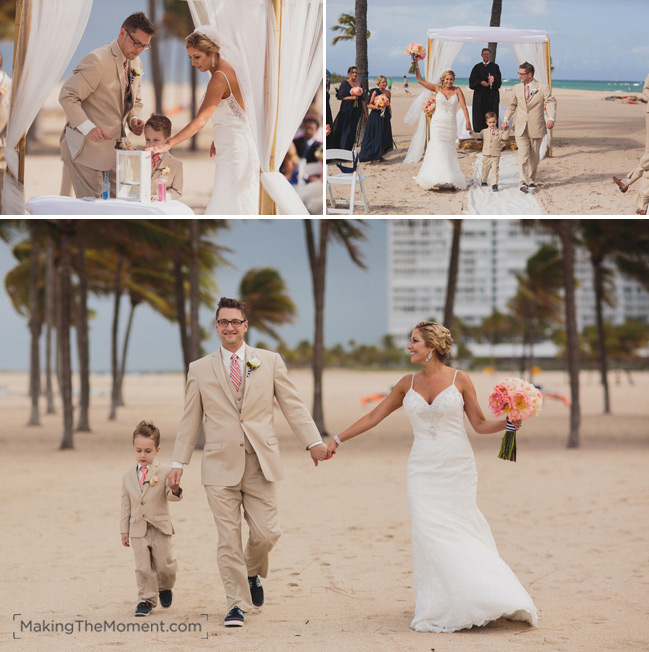 After the ceremony we had a few spare minutes to capture some creative images with Marc, Joni, and their son Zac. Little Zac did a great job staying focused and being a good little guy throughout the whole weekend.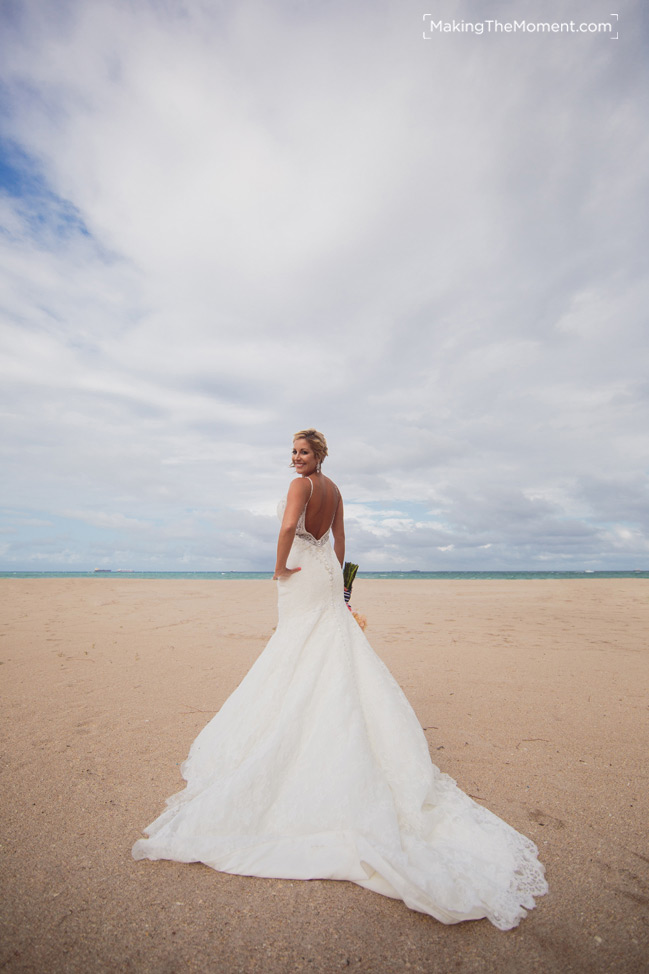 Joni's dress was stunning on her so we wanted to show it off a bit. So pretty…and that backdrop!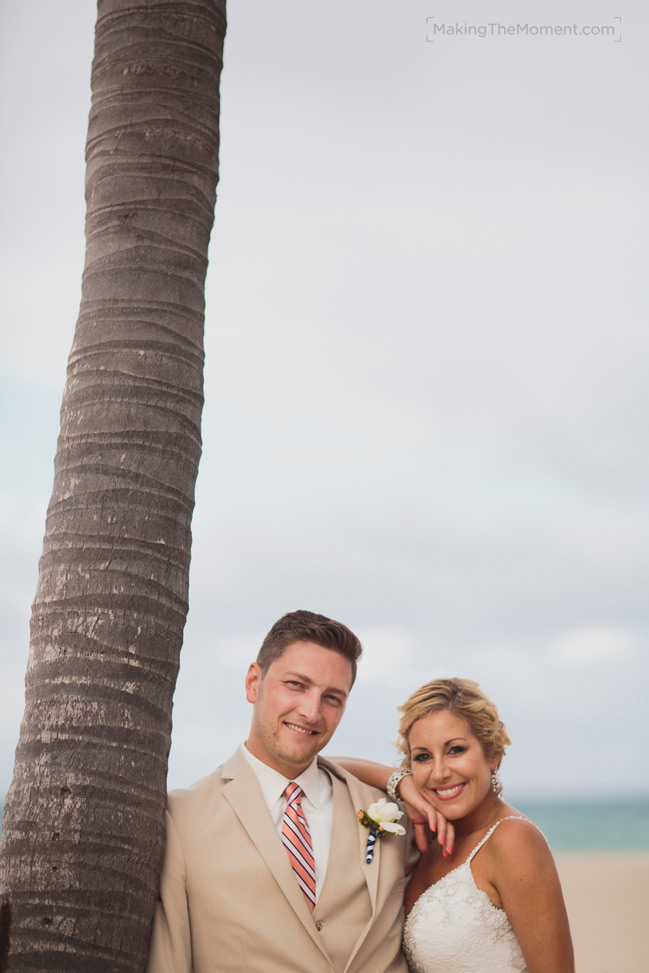 Ohhhhheeyyyyooooo. Check out that good looking couple. Love this image of the newlyweds.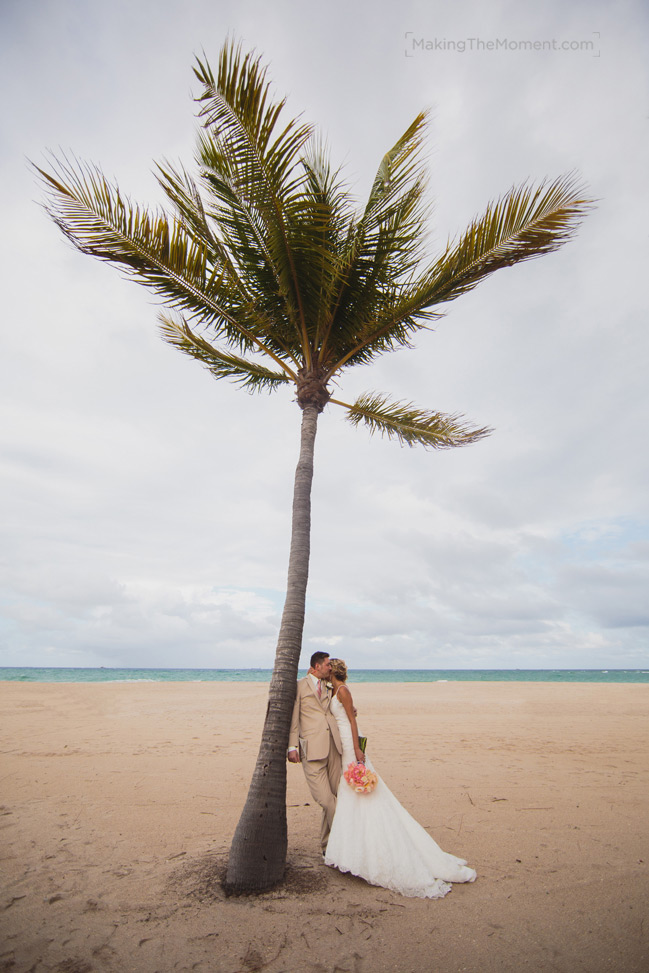 Umm, yeah. I'd like to go back right now. I mean doesn't this look like a Corona commercial?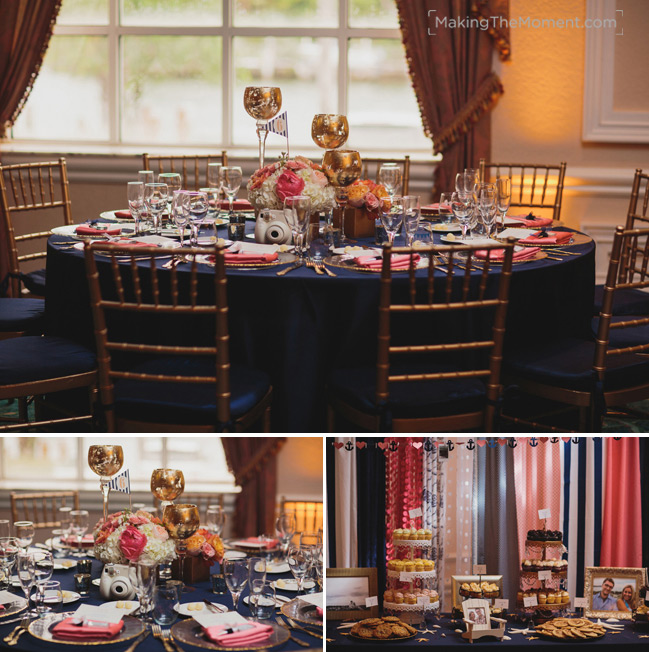 After we finished up the last of the creative photos, we headed inside to capture the reception hall.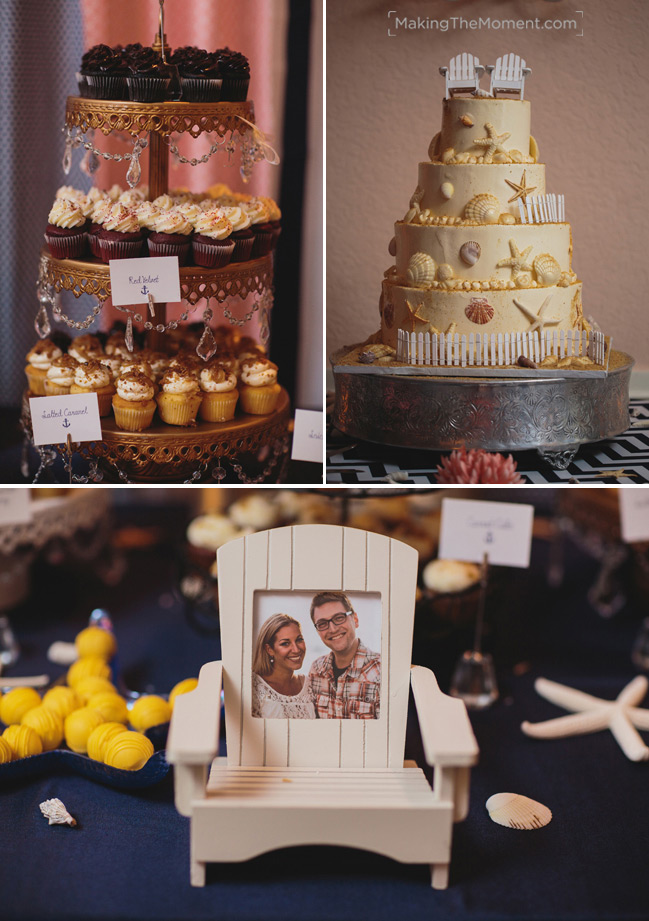 Their details were top notch. I was especially a big fan of their "beach" cake. So cool!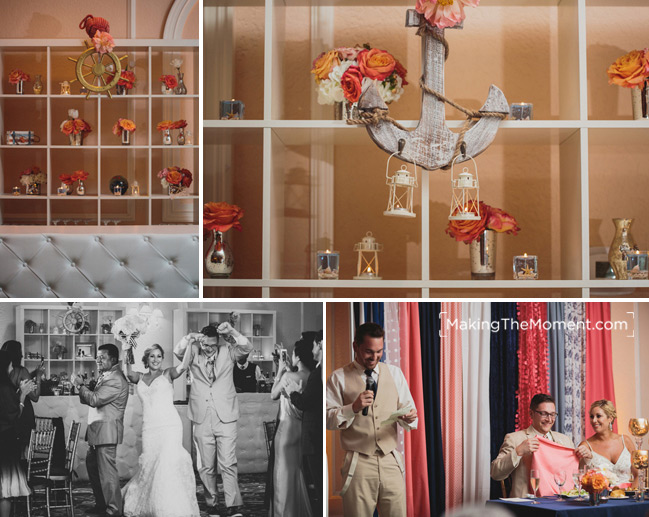 Some killer speeches went down. Seriously some of the best speeches I've heard. So fun.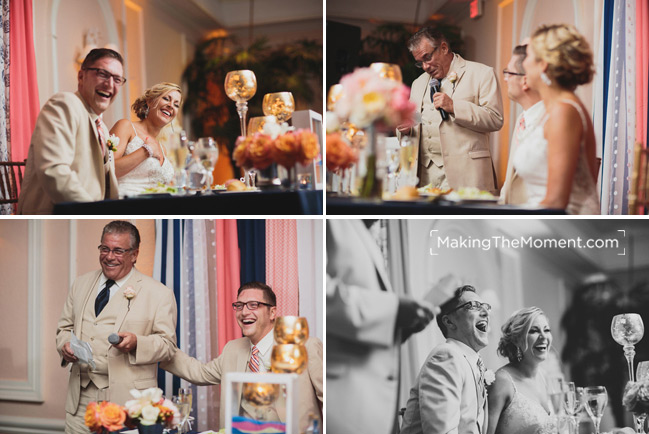 Joni's dad had everyone dying laughing…especially when he called Marc by the wrong name. Classic.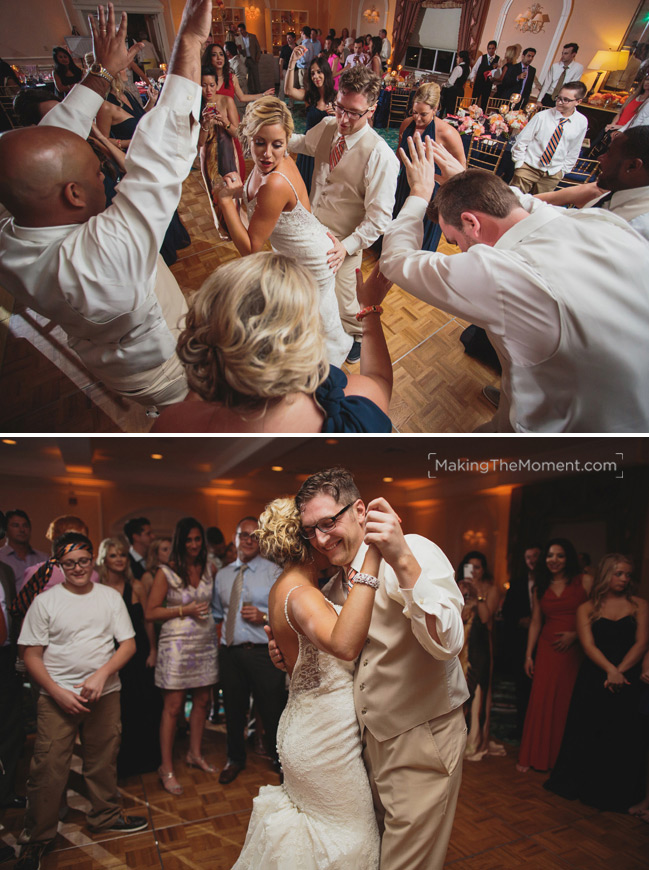 This is a wedding I'll never forget. Joni and Marc – thanks for letting me be apart of it all…I had so much fun.