Yes this is my first Gay wedding, and I was very excited to photograph these two. Especially thrilled it was in Cleveland with Sarah and Sarah.  Wait, hold the phone, you heard me right, both these brides have the same name! Crazy I know, but both are very much in love with each other, so in love in fact, they were wed before it was legal in all states.  However this decision meant their friends and family could not celebrate with them, so they decide on a Sarah-mony in Cleveland.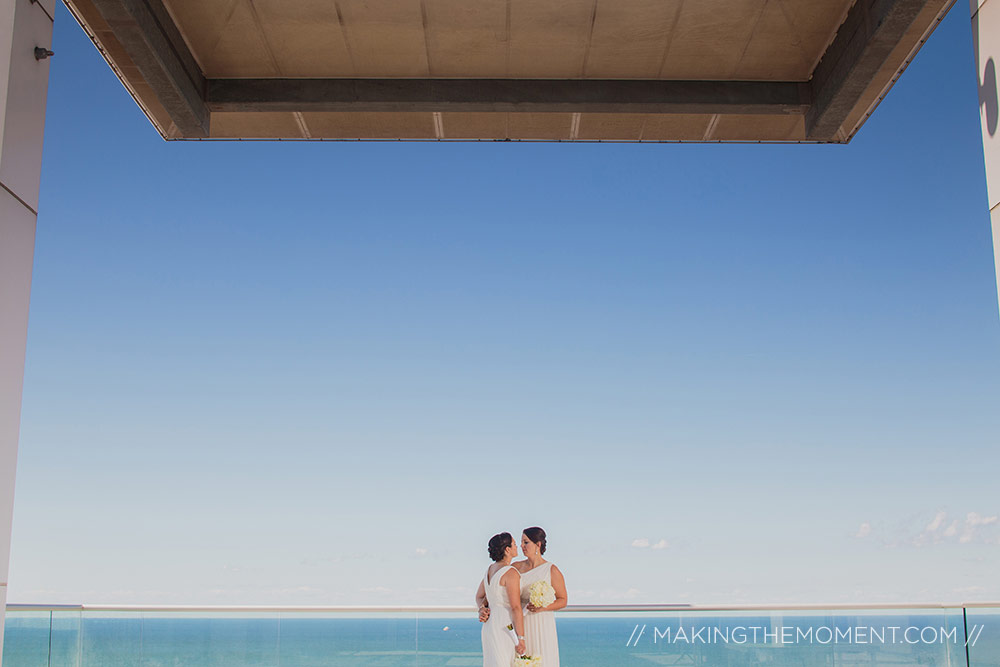 Sarah and Sarah are beautiful which could not be more evident than in this amazing photograph.  We were alone on the rooftop and I think "Levels" by Nick Jonas was playing in my head and we definitely took it higher.  I mean, seriously, who knew Cleveland had locations like this?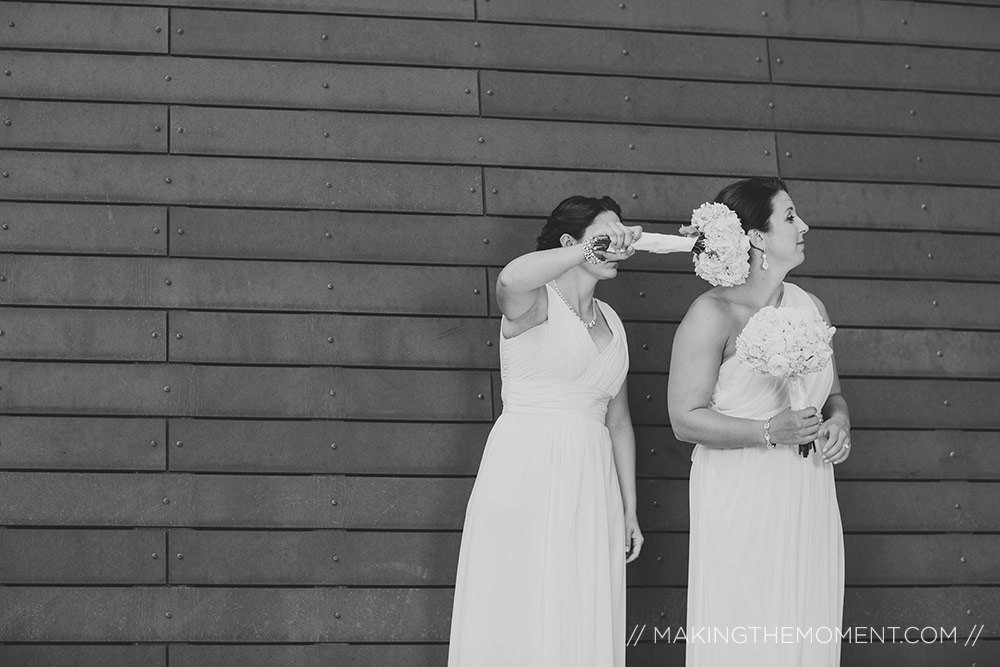 Both Sarah and Sarah are athletes and are very competitive. I am pretty sure there were many flower battles through out the day. The creative feel of this photograph almost feels fashion-y but with humor. Love it!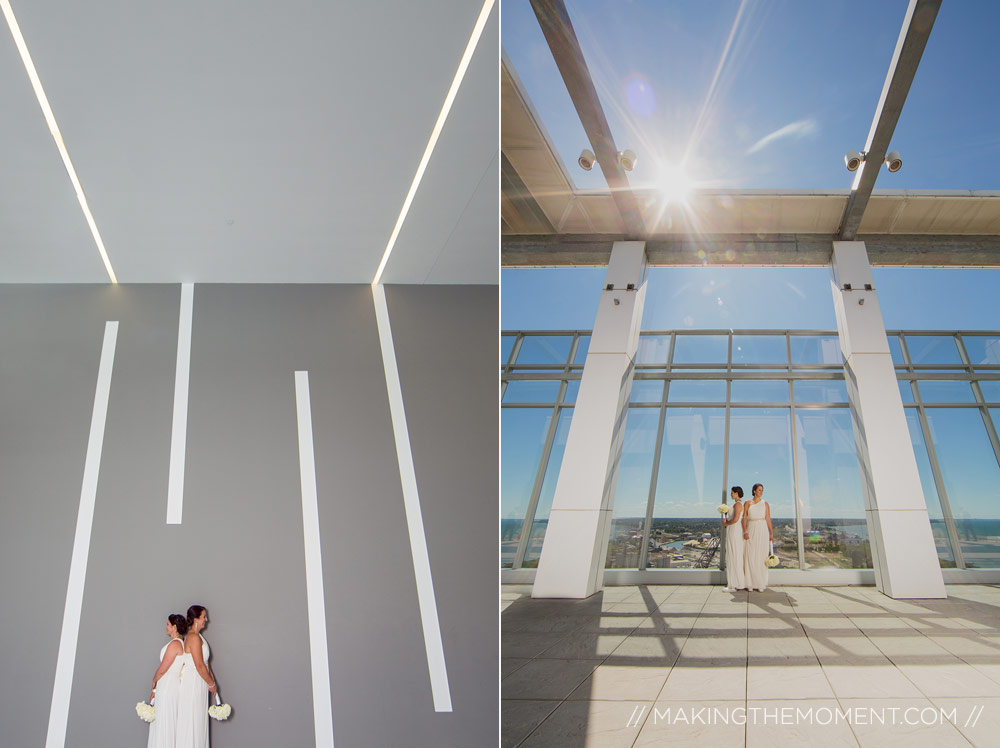 Light, lines, and Sarah's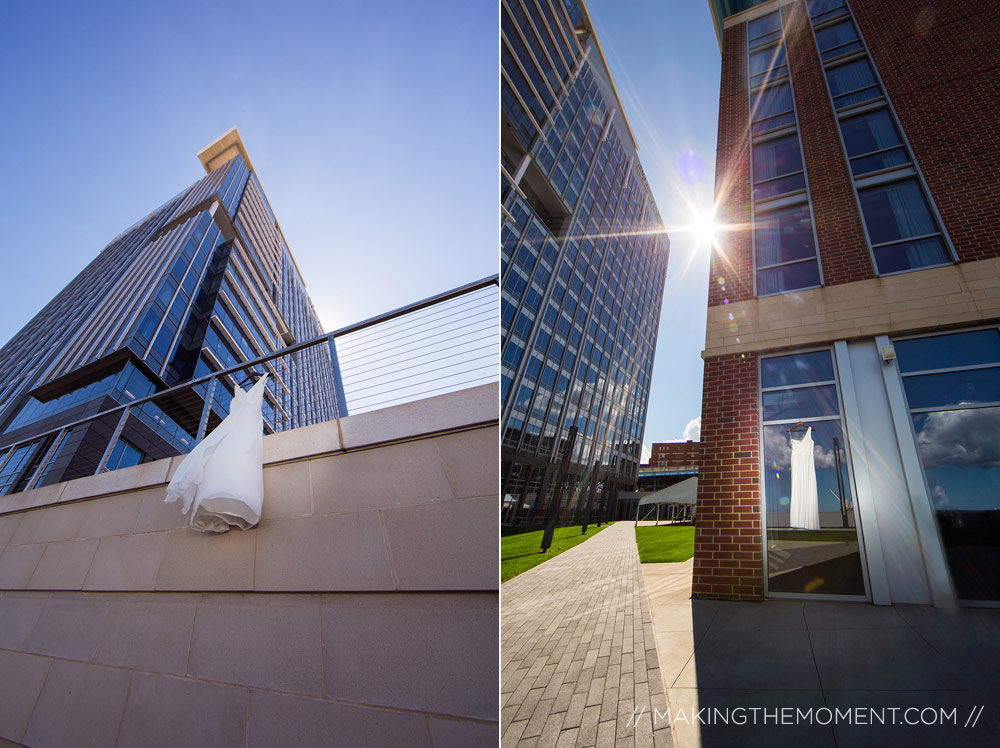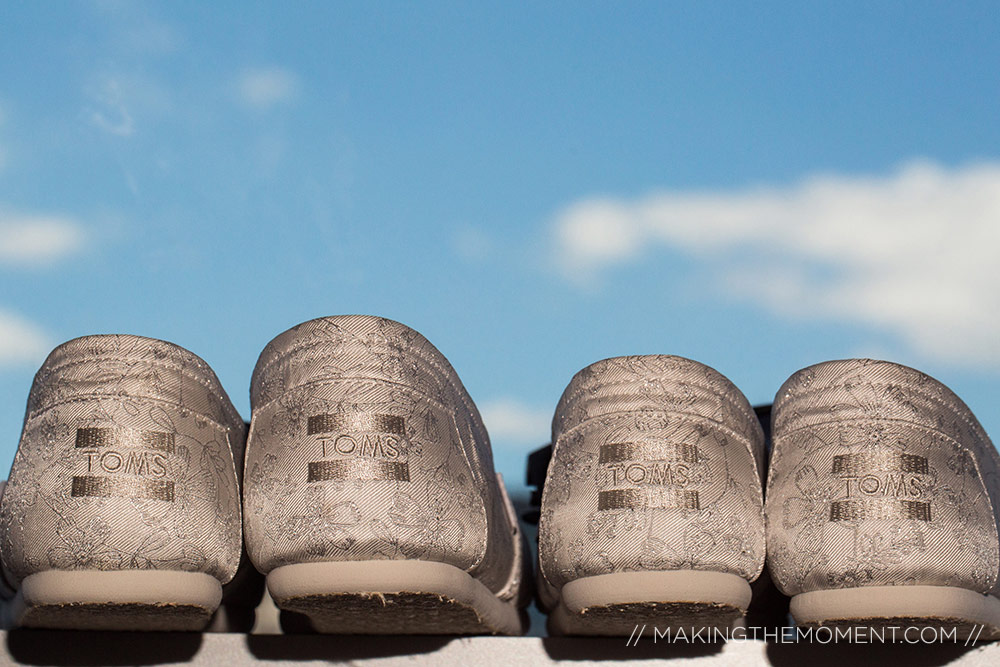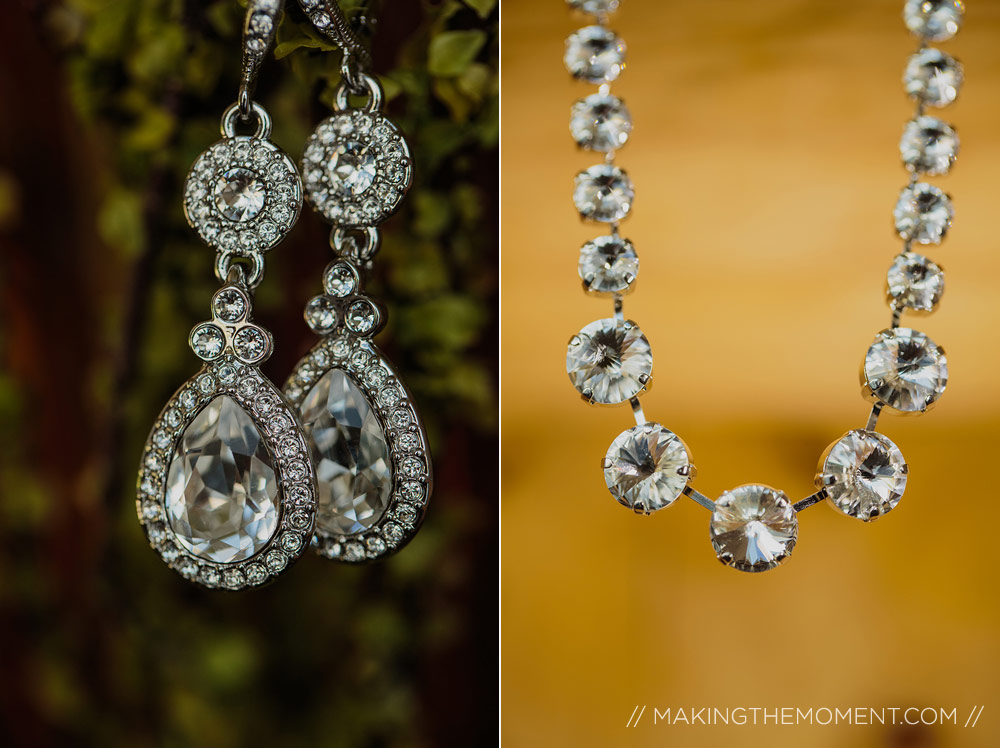 In case you haven't noticed we love photographing details at Making the Moment, and I am not ashamed to say I love women's shoes and jewelry. This wedding had double of all that goodness.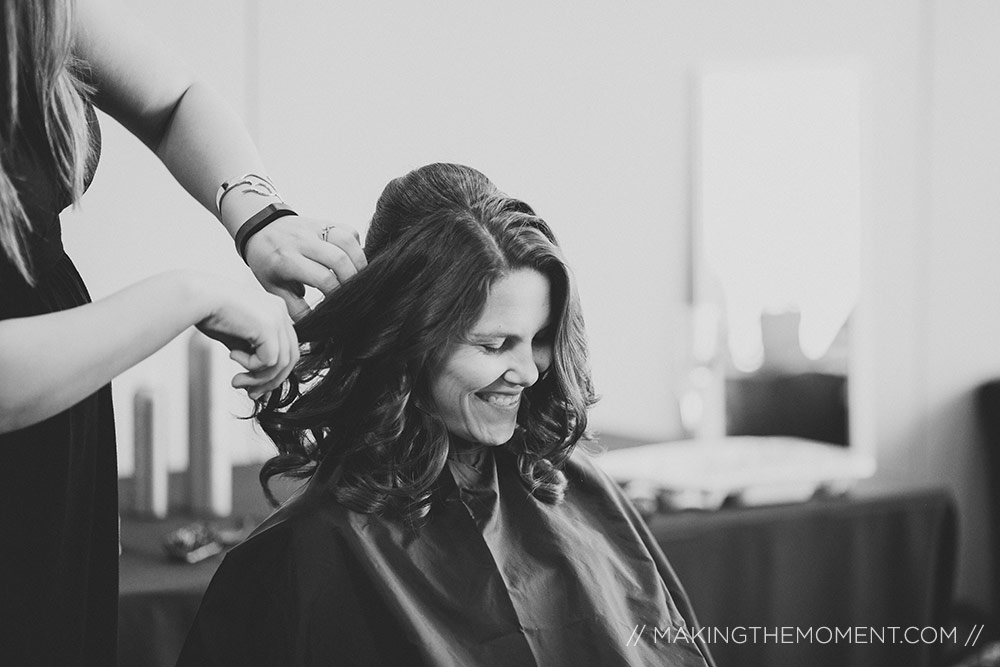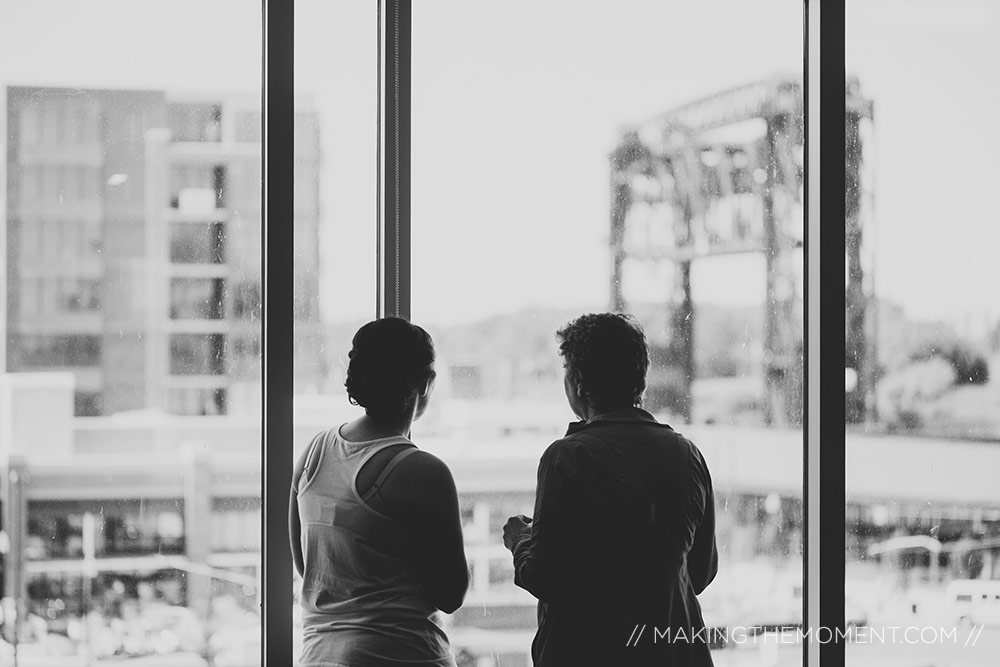 A special moment with mom on the wedding day. I love capturing moments like this, and every time I see it it still moves me.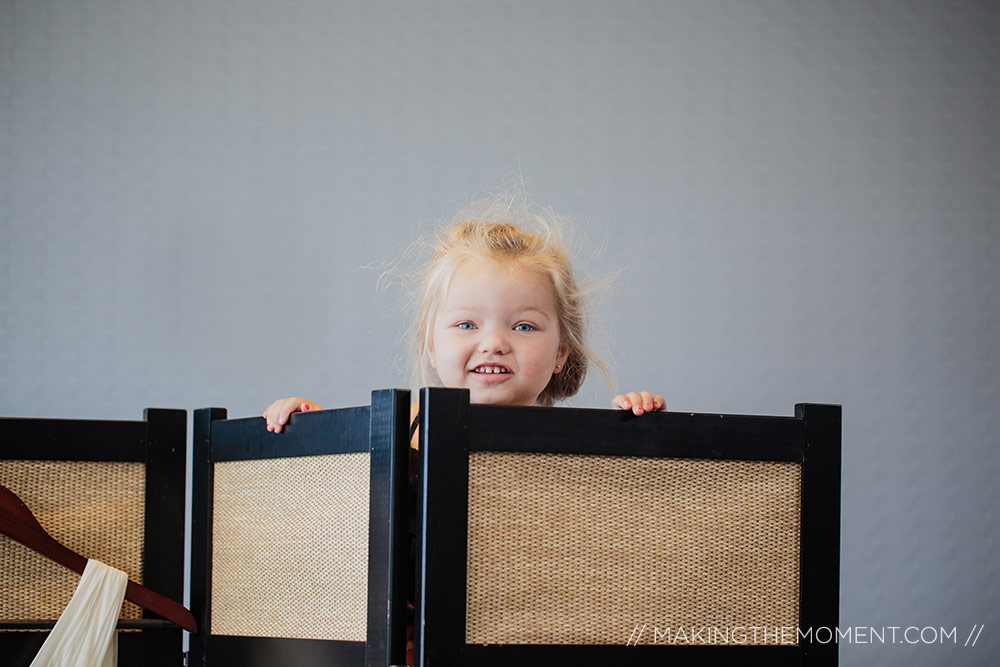 This is where it begins for most girls. I think when we look back we will know the exact moment this little girl started dreaming about her own wedding.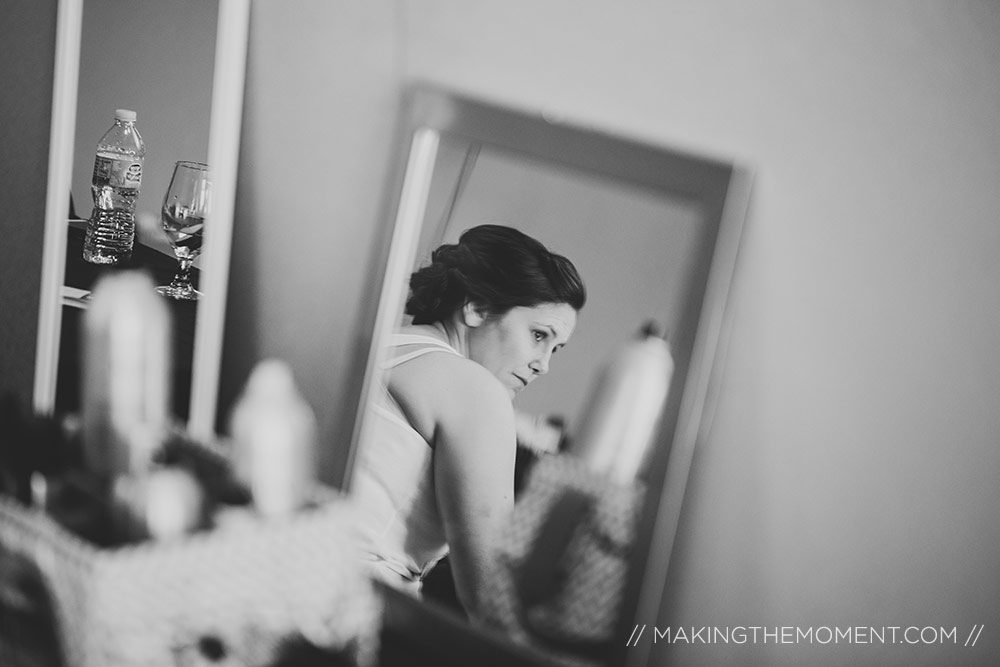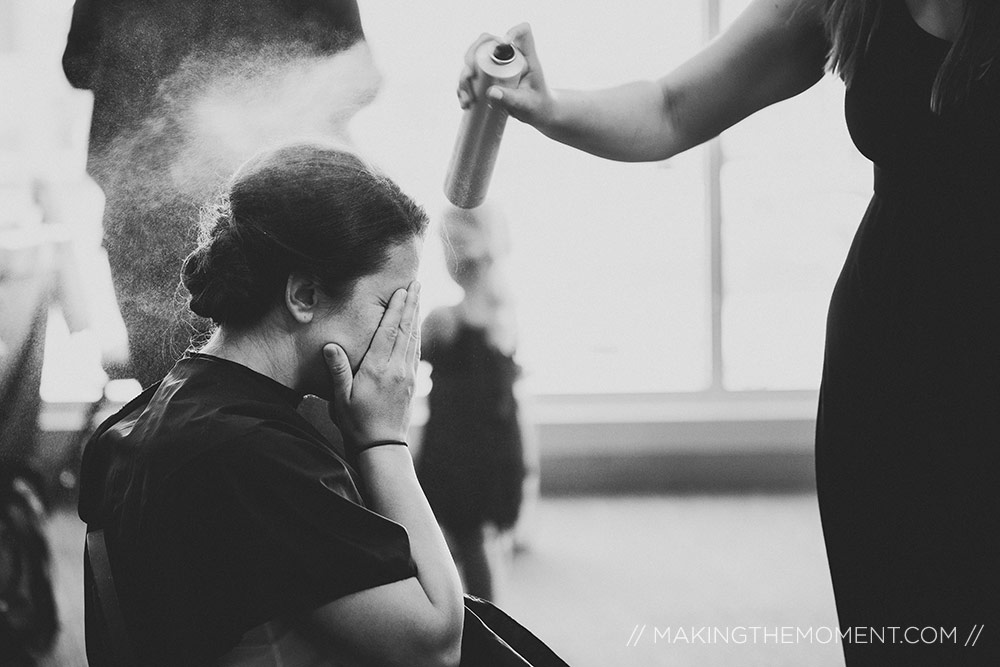 Hair spray madness….gotta look good!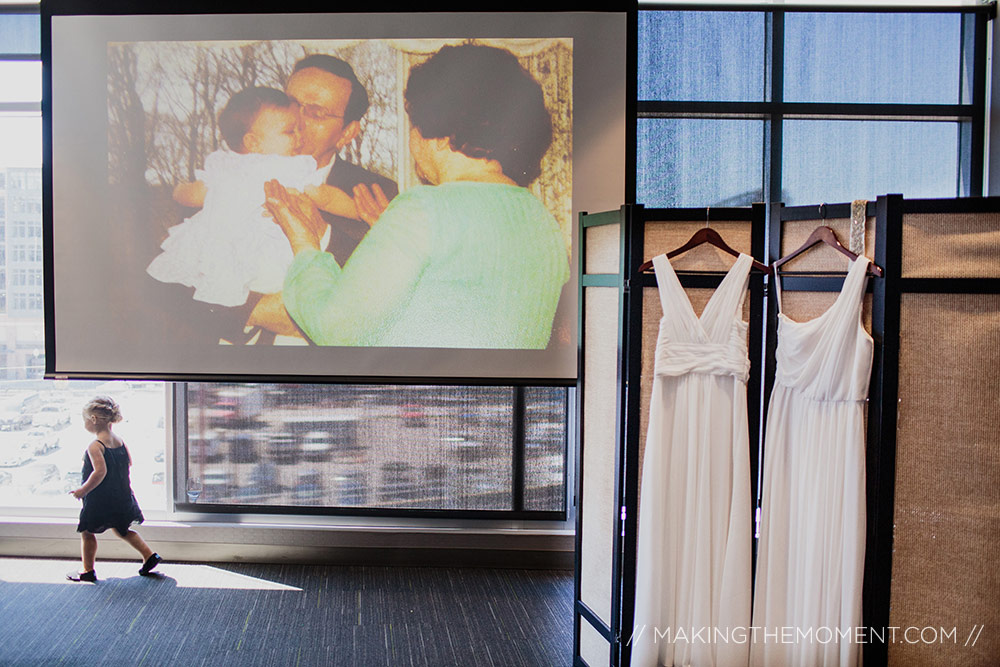 So many things happening in this moment. Sarah and Sarah's dress hanging, a special slide show looking back, and lots of memories being created. They say a photograph can represent a thousand words but how about crossing the decades….past, present, and future?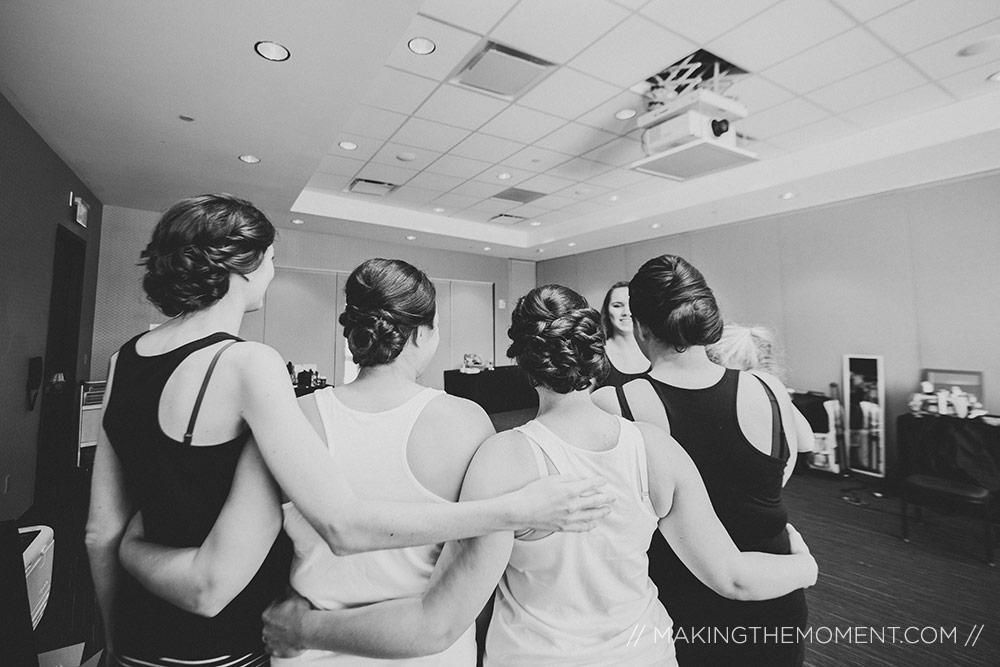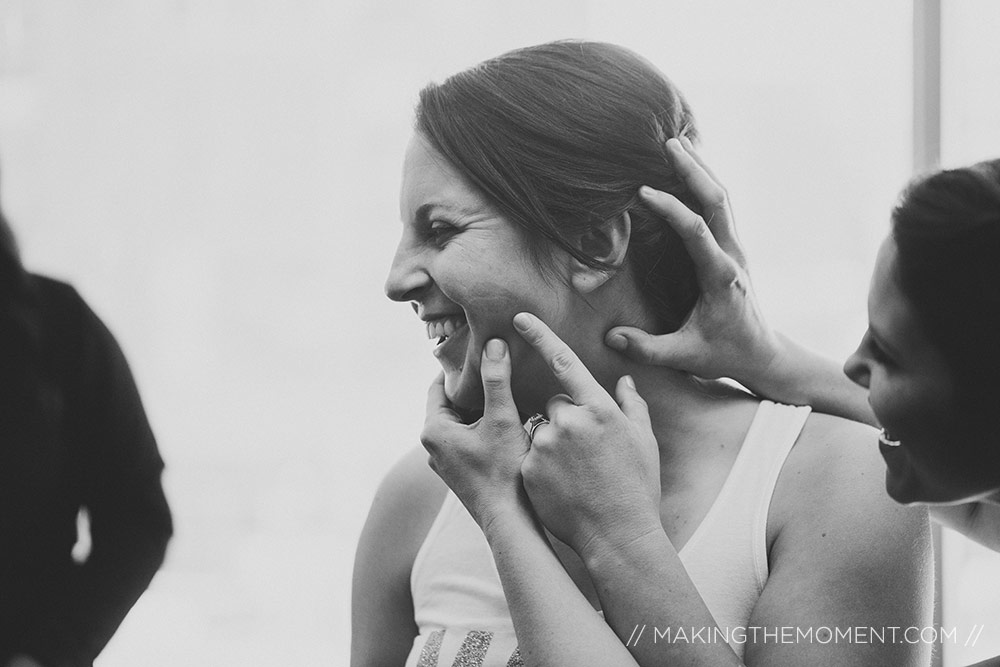 I Still love photojournalism, just a funny moment.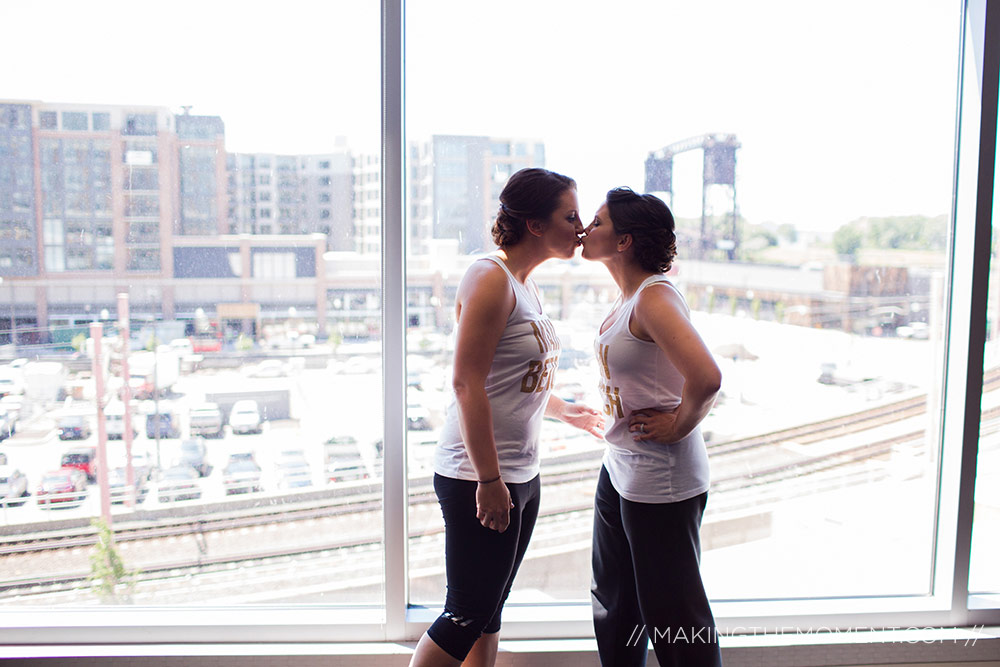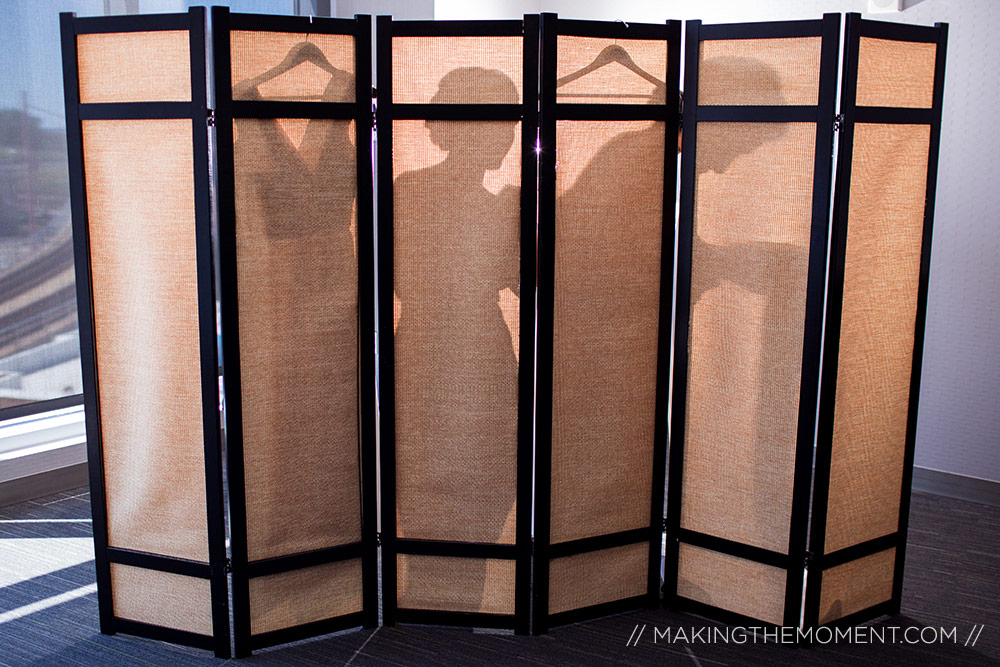 We always believe in having a lighting director with us on a wedding day. It's a team approach here, and my lighting direct Matt came up with this idea. What a seductive and classy way to share this private moment.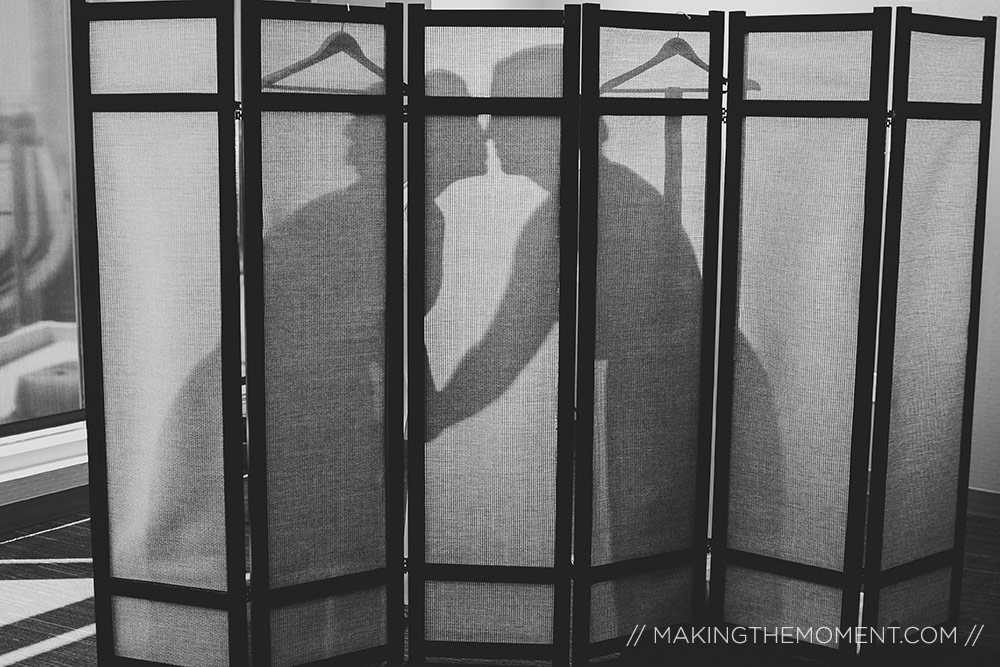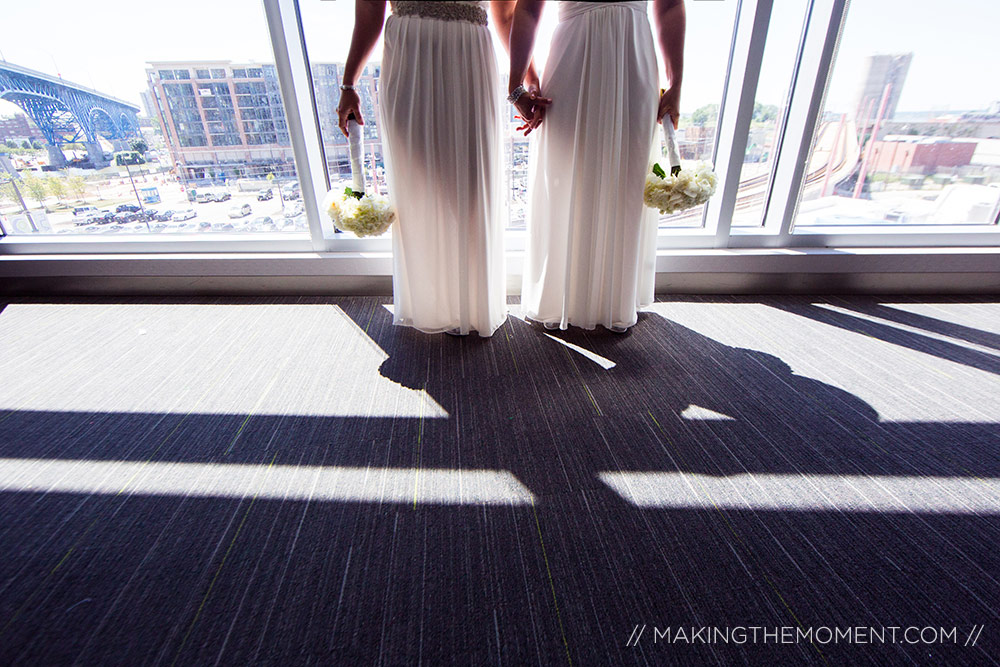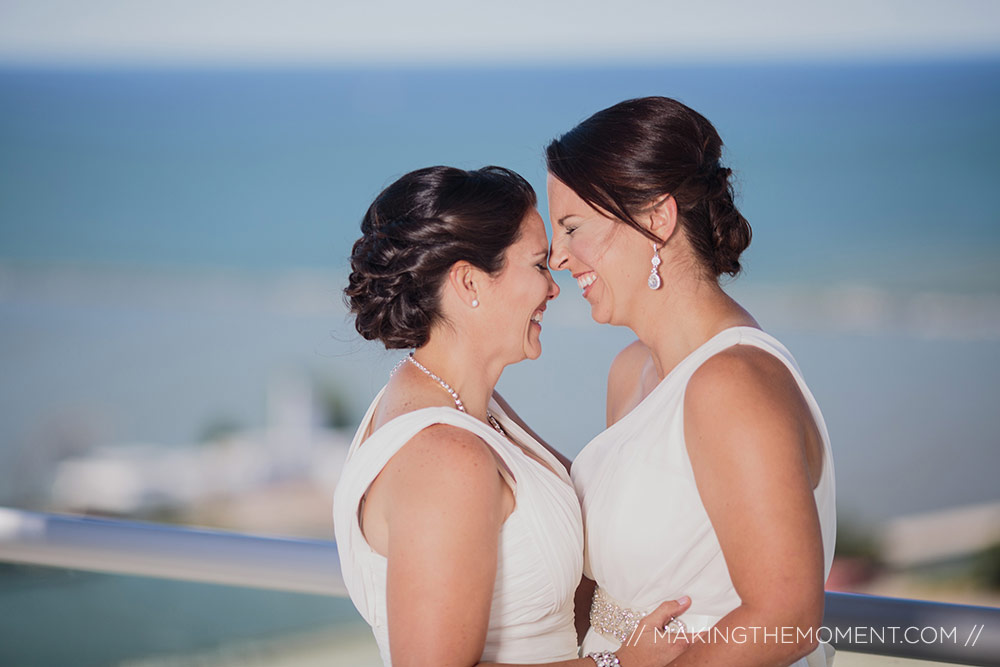 Looking back on our trip to Mexico….just kidding! It's still Cleveland and still Sarah and Sarah sharing a funny moment.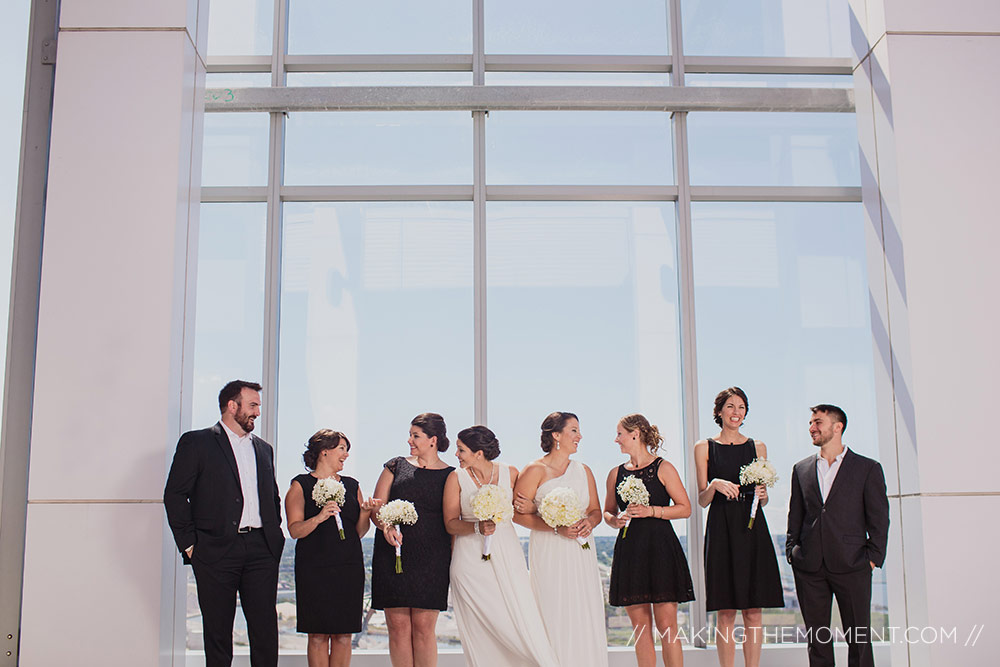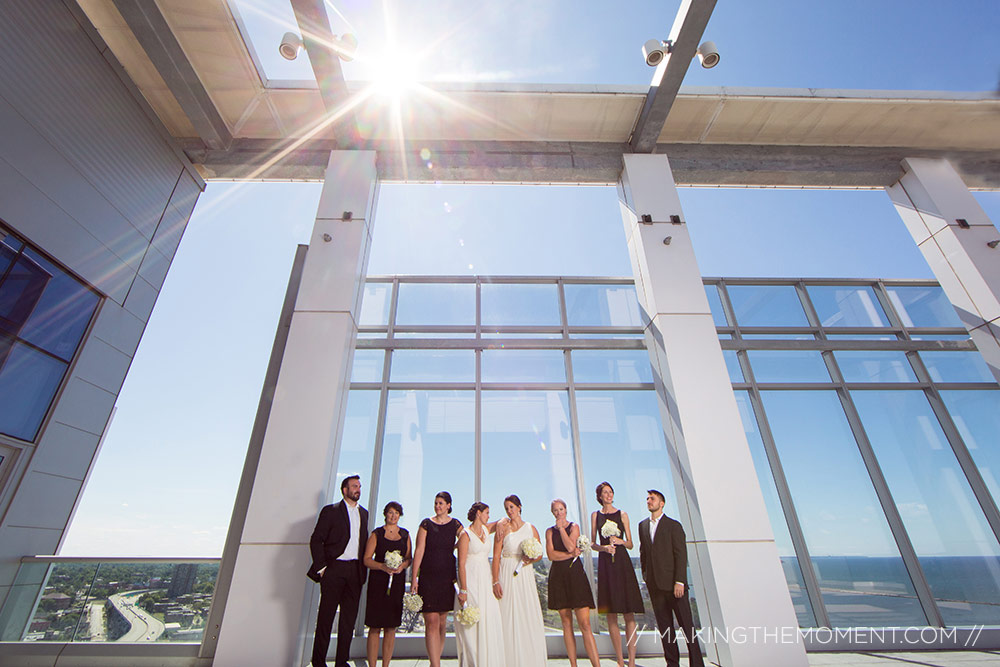 GQ Sexy bridal party crushing it. Couldn't resist some sun flare.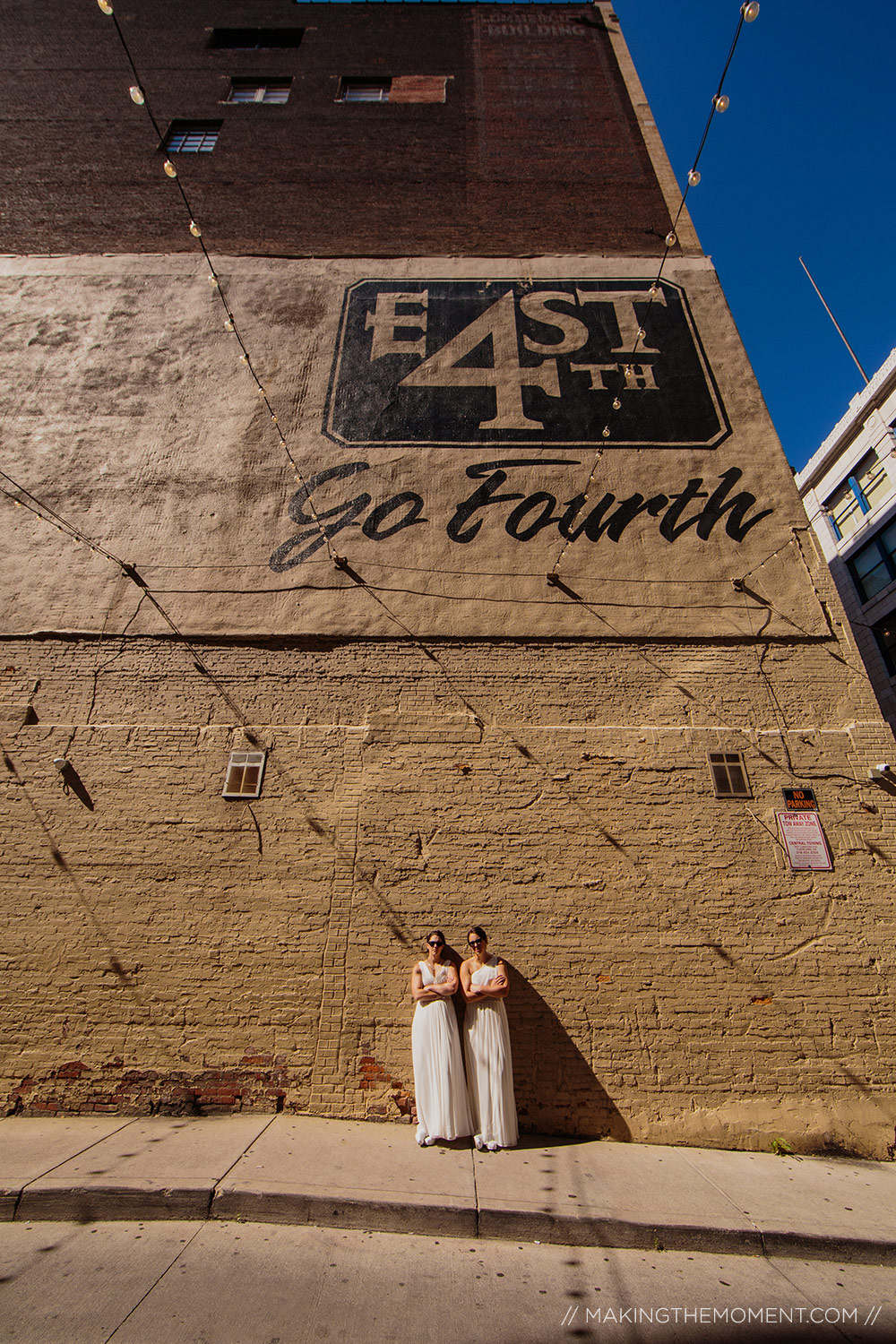 The cool kids on the block looking tough. We went downtown for some fun photographic locations on East 4th.  Sarah and Sarah were so comfy in front of the camera (or least I thought so).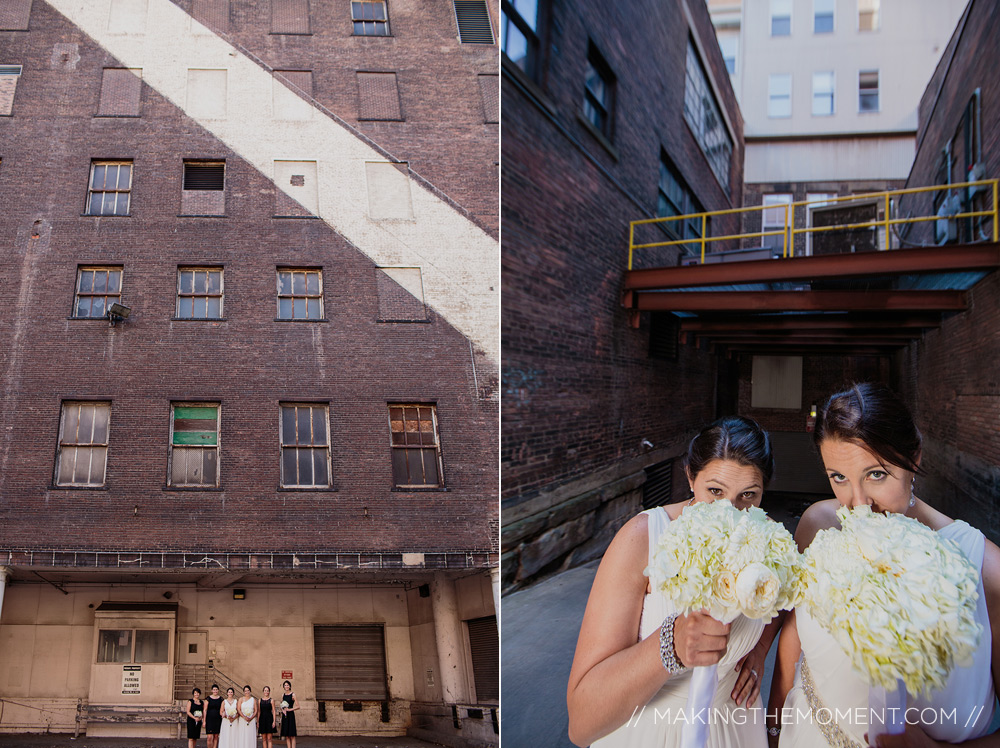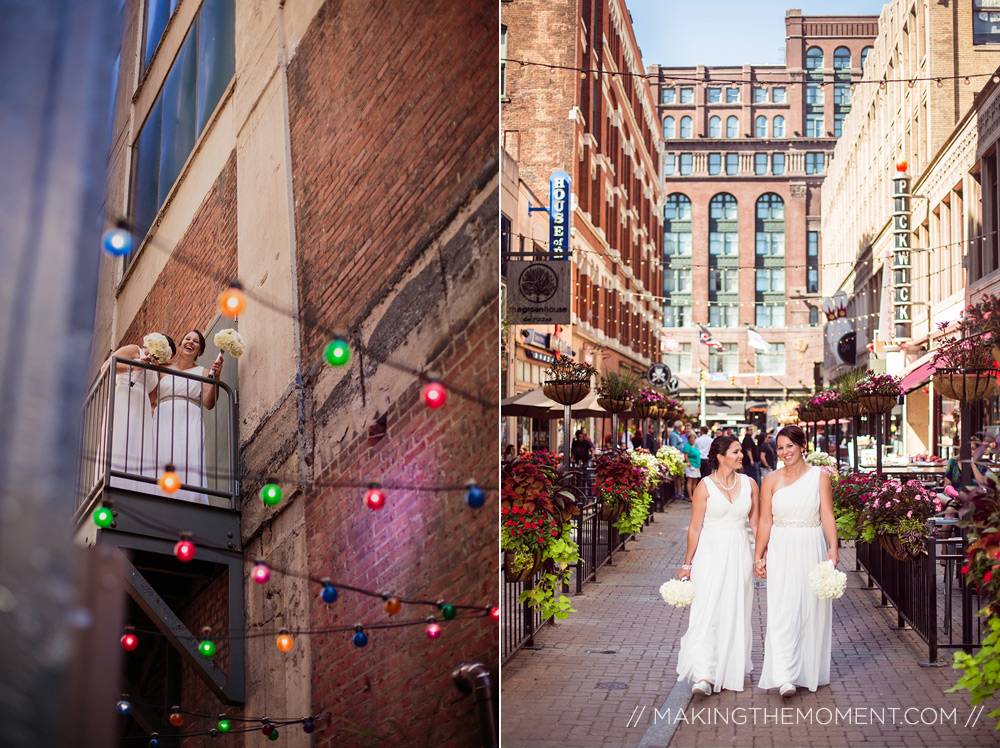 This was the first time I had photographed on East 4th during the day.  We had a lot of fun with it.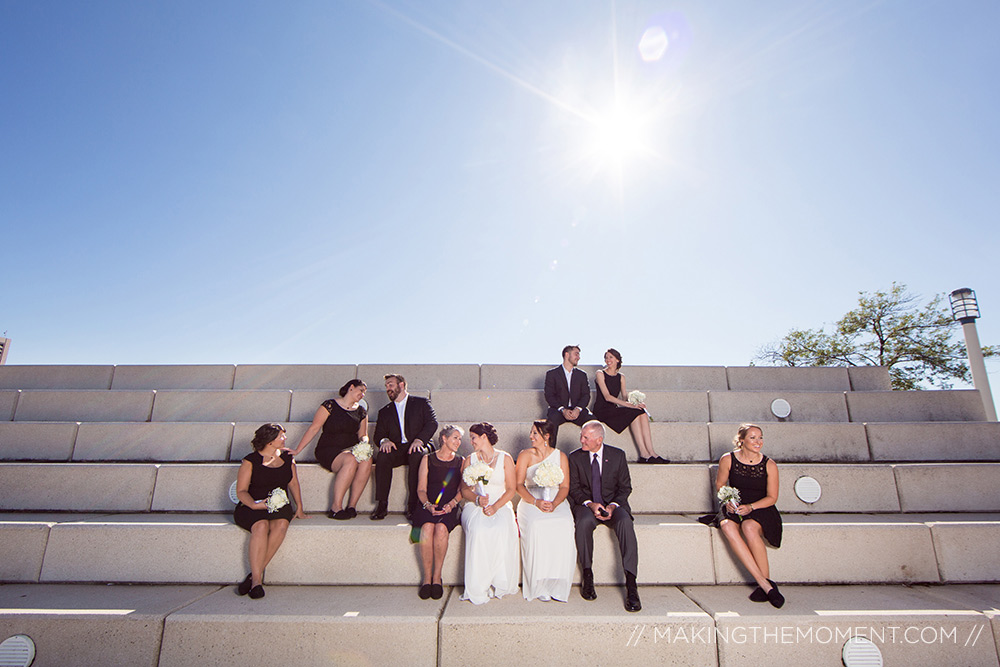 Sarah and Sarah brought their family along on our journey around Cleveland. So fun to capture a family moment like this. I remember thinking this is the coolest family "formal" I have ever captured…yep for sure!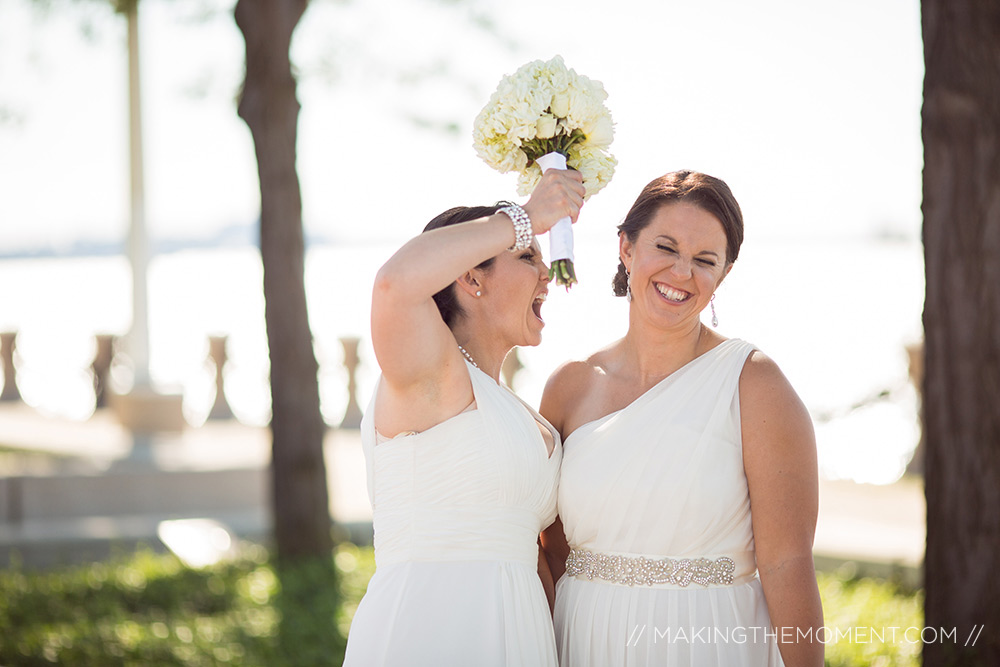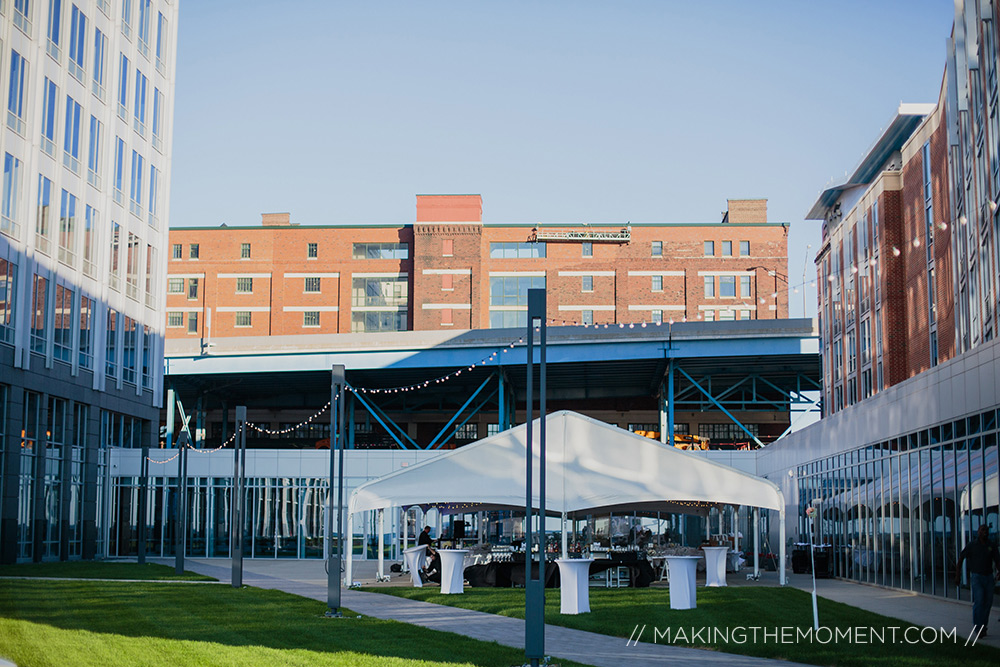 The wedding reception took place at Aloft in the courtyard.  This place is set for a tent reception and every thing runs in perfect lines. There are not too many cool outdoor locations like this in Cleveland on the water front but this one definitely rocks.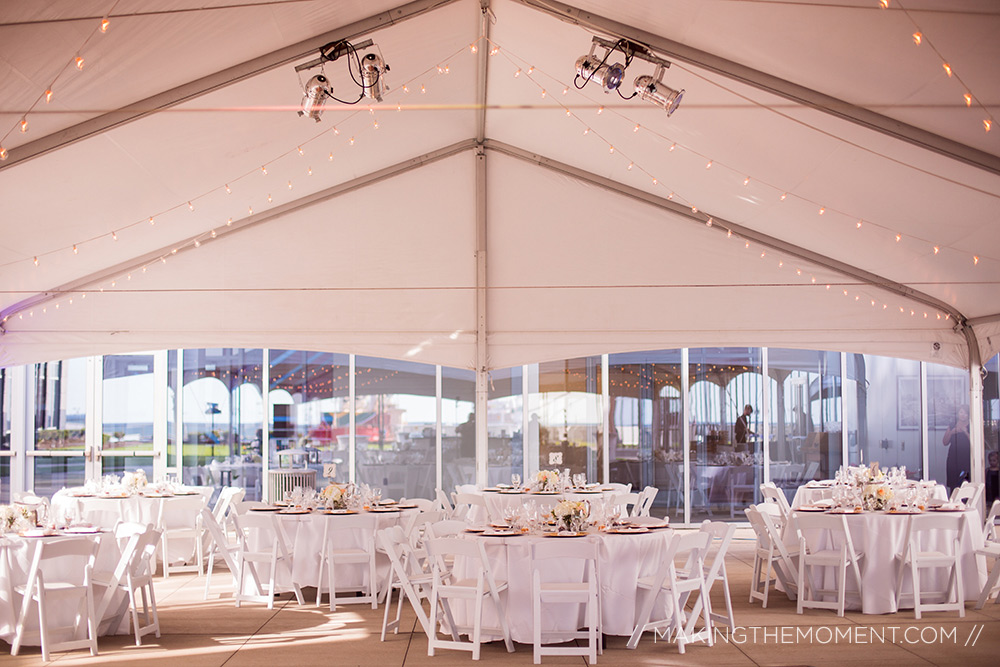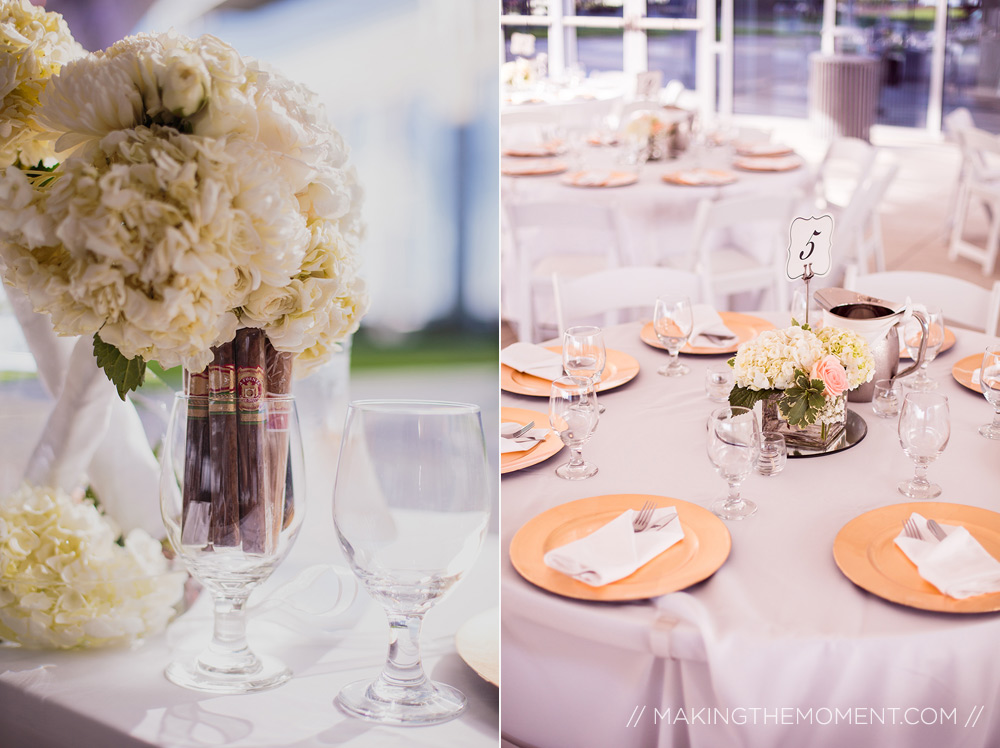 Cigars were definitely a nice touch for this sea-side wedding, and along with the rest of the details, it made this moment that much more special.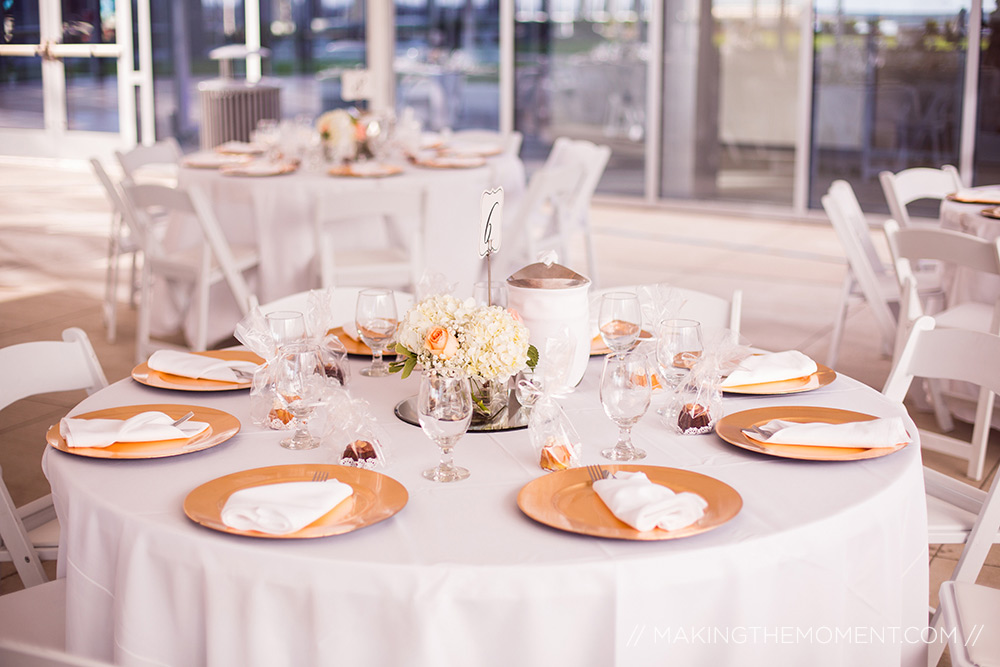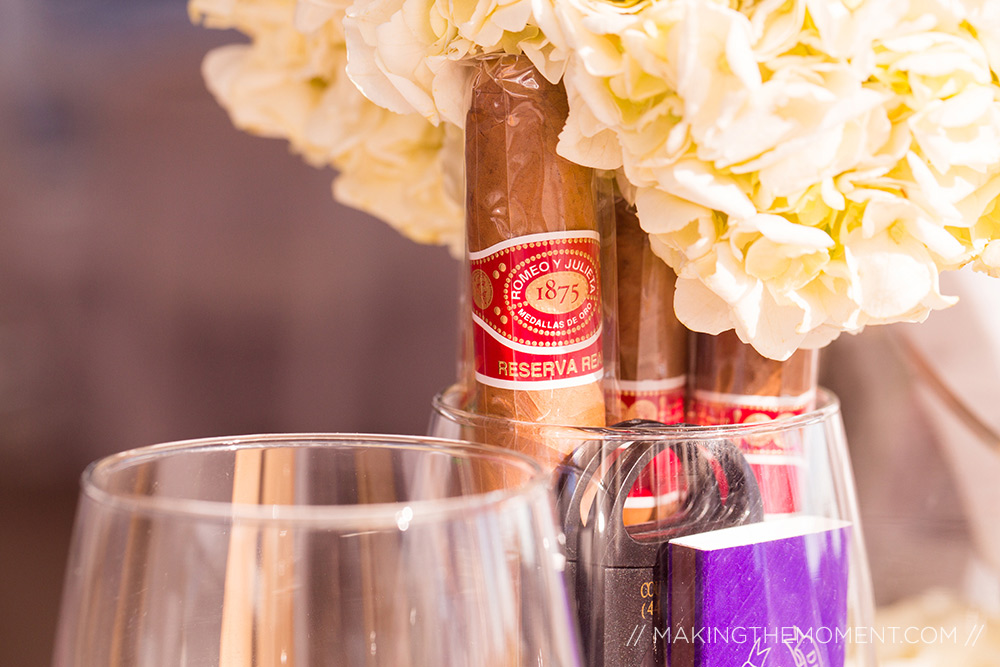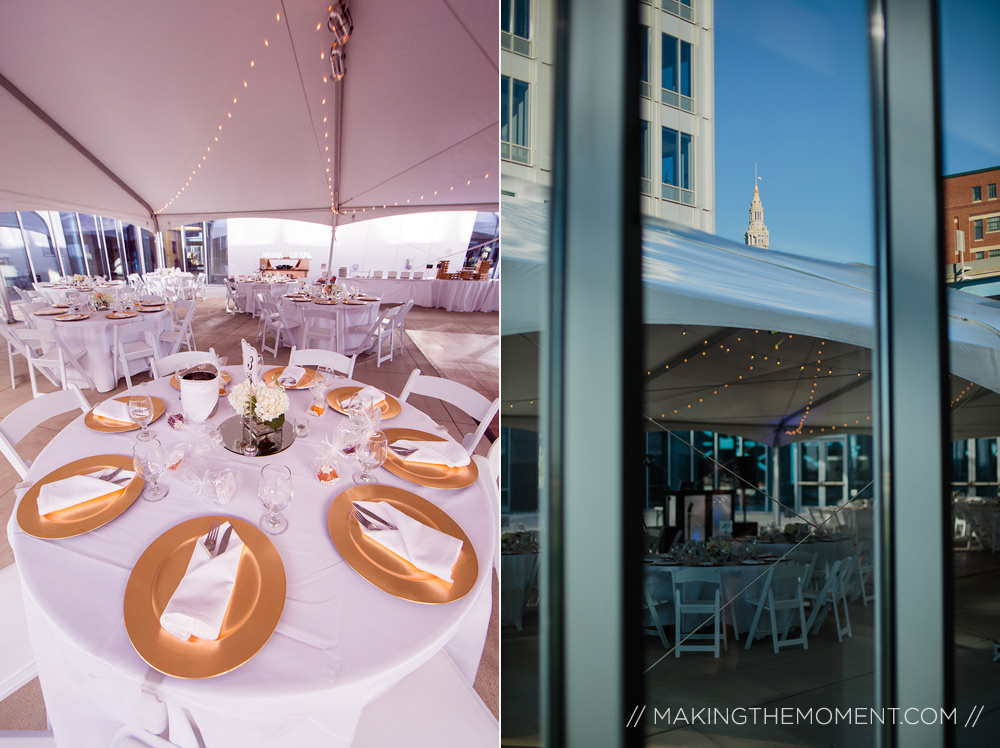 I love the view here also.  You could see tower city, the flats and lake erie.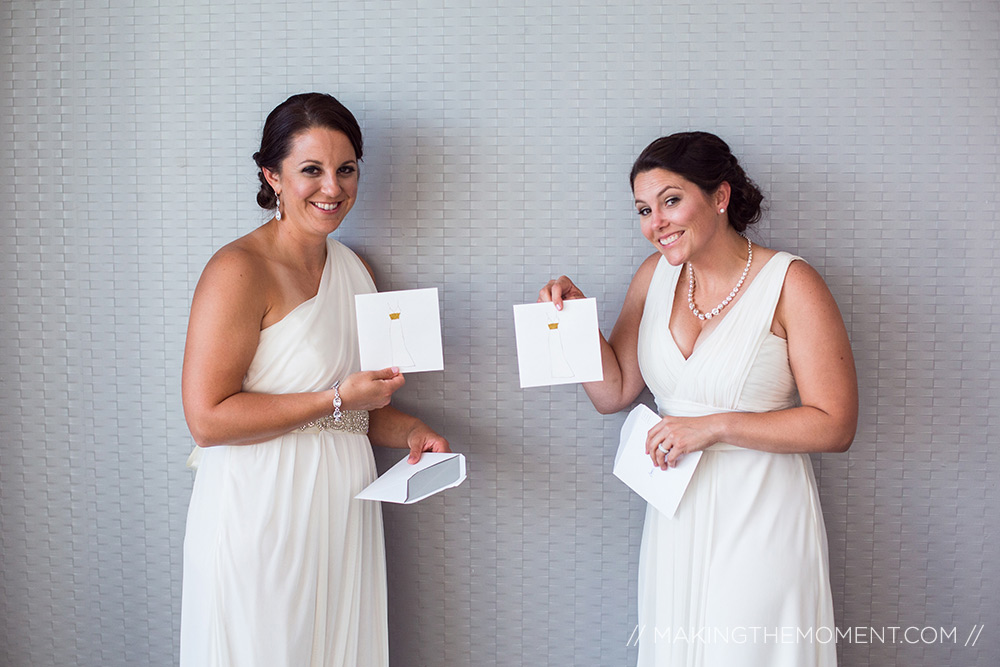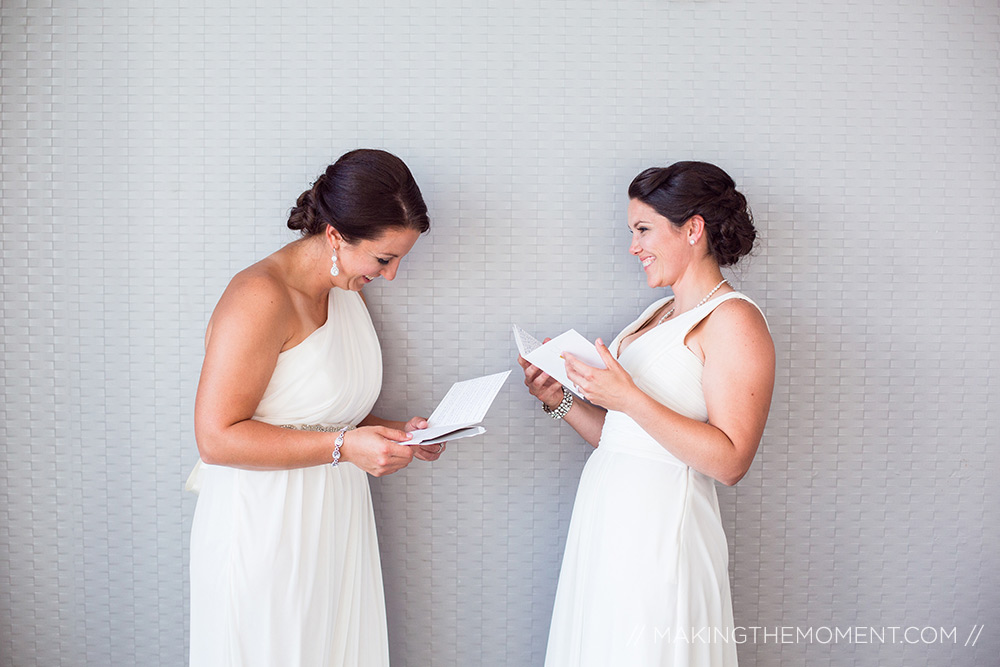 Sarah and other gave cards to one another, they laughed and (yes) even cried together.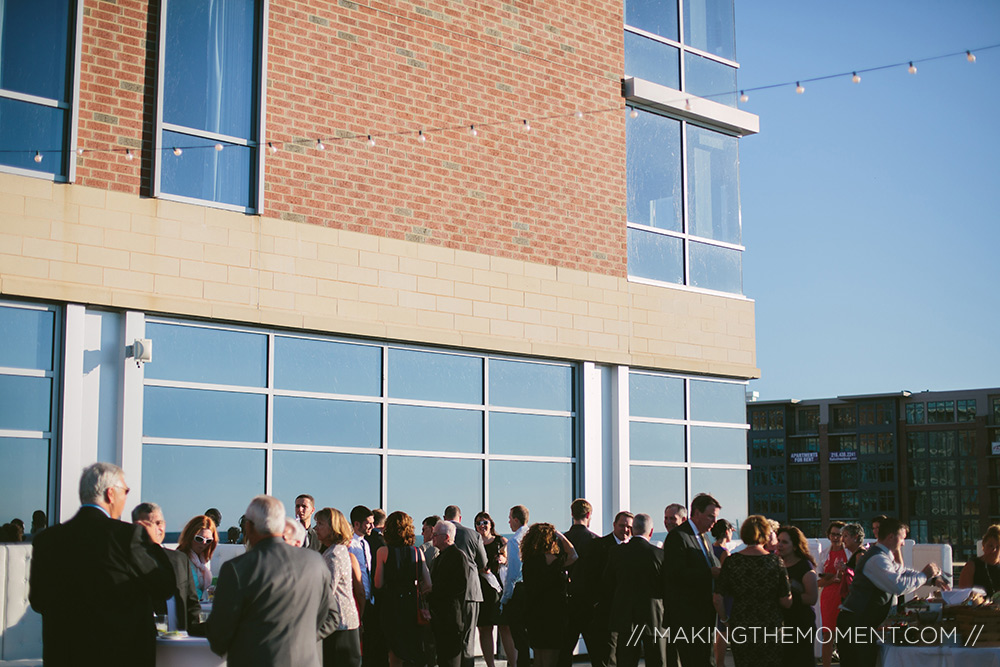 The cocktail hour was in a beautiful location as well, and happened right at sunset.  Kinda got lucky with this one.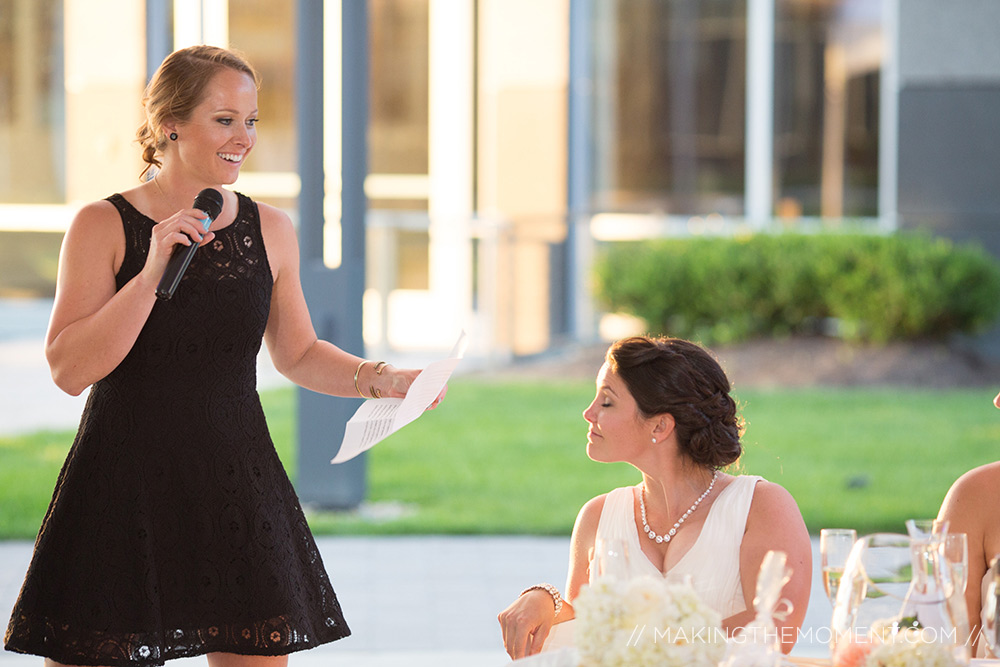 I don't normally include toasts in blog post, and you would have to have been there to know why it was so funny, but I couldn't not share the emotion of the moment.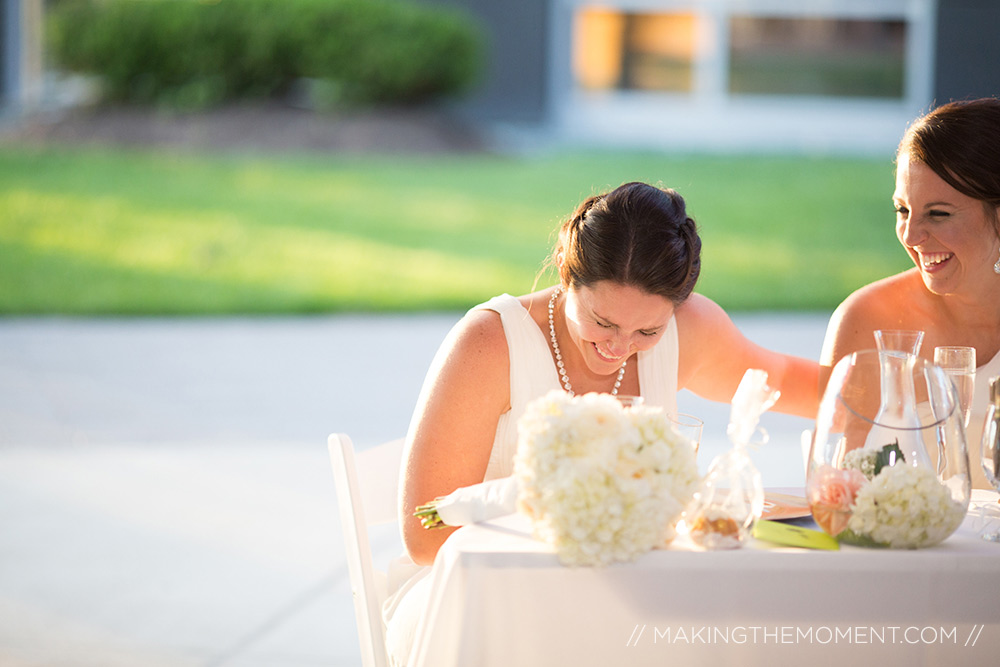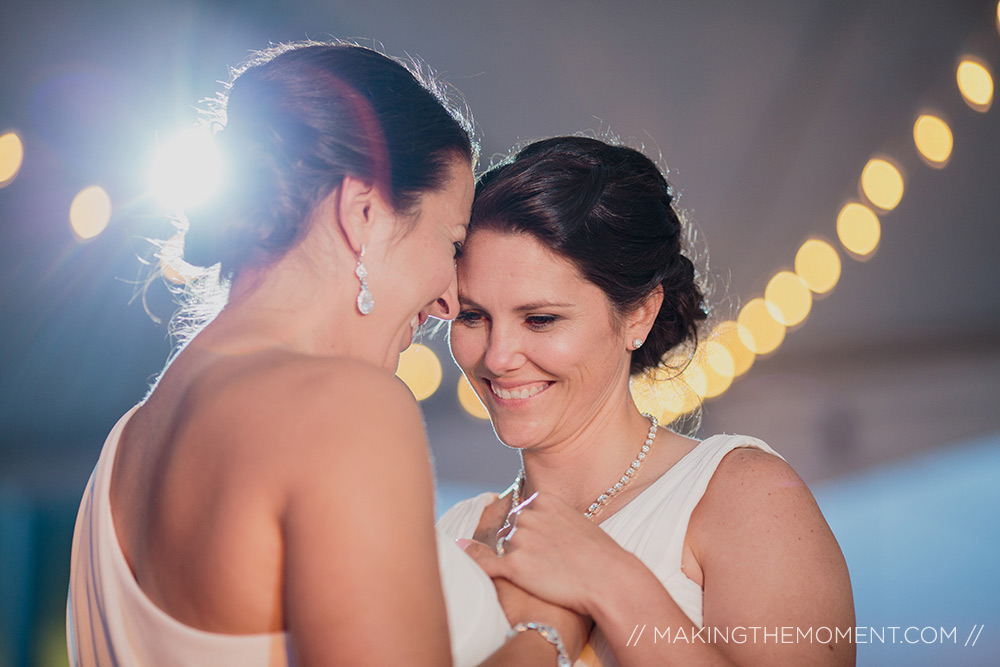 As the sun began to set Sarah and Sarah shared their first dance together.  Definitely a tearful moment, and one I will never forget.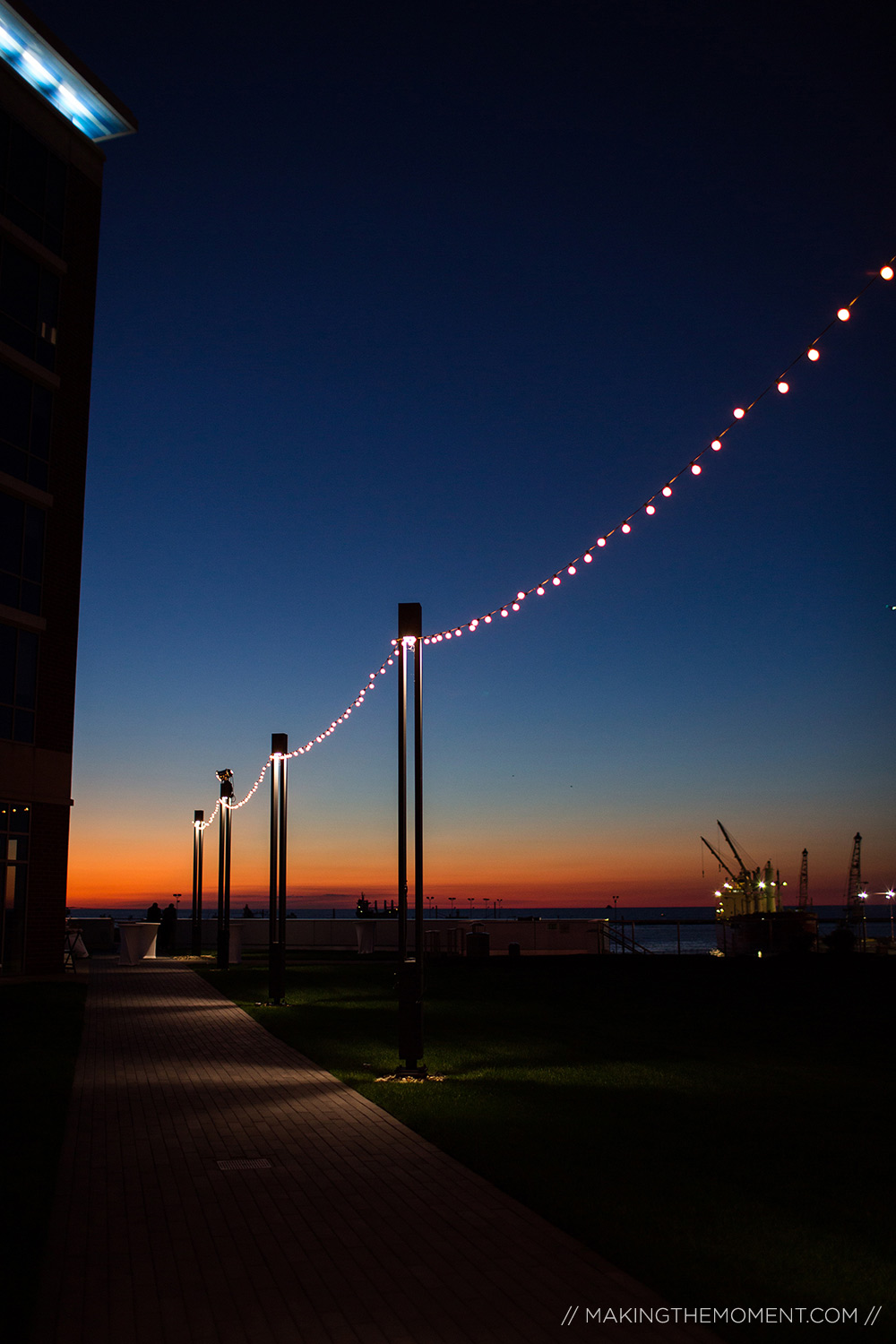 Oh did I mention the sunset??? Yeah couldn't resist! It was awesome!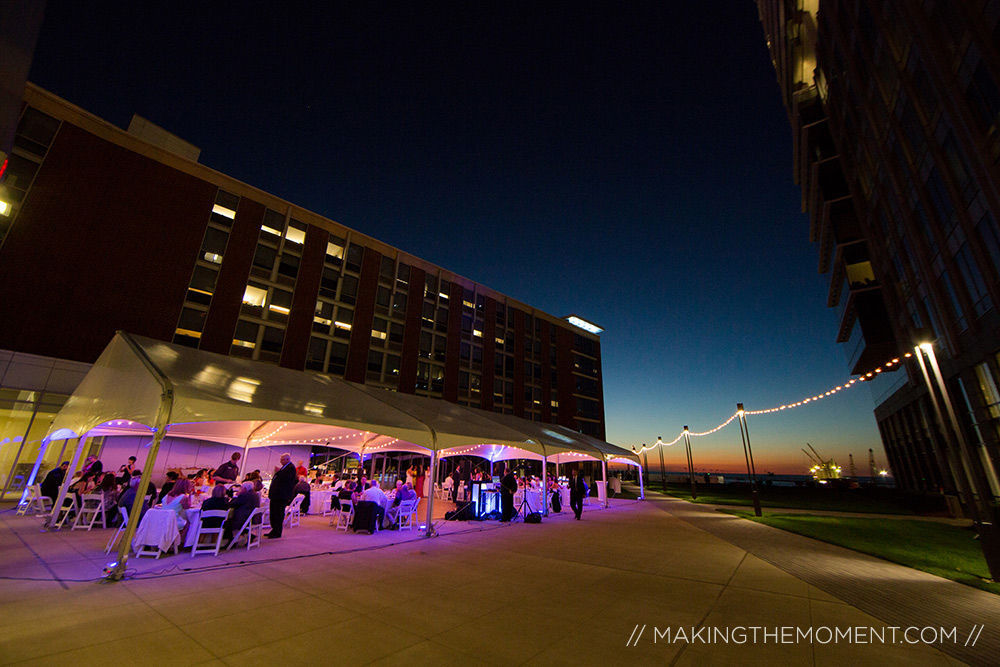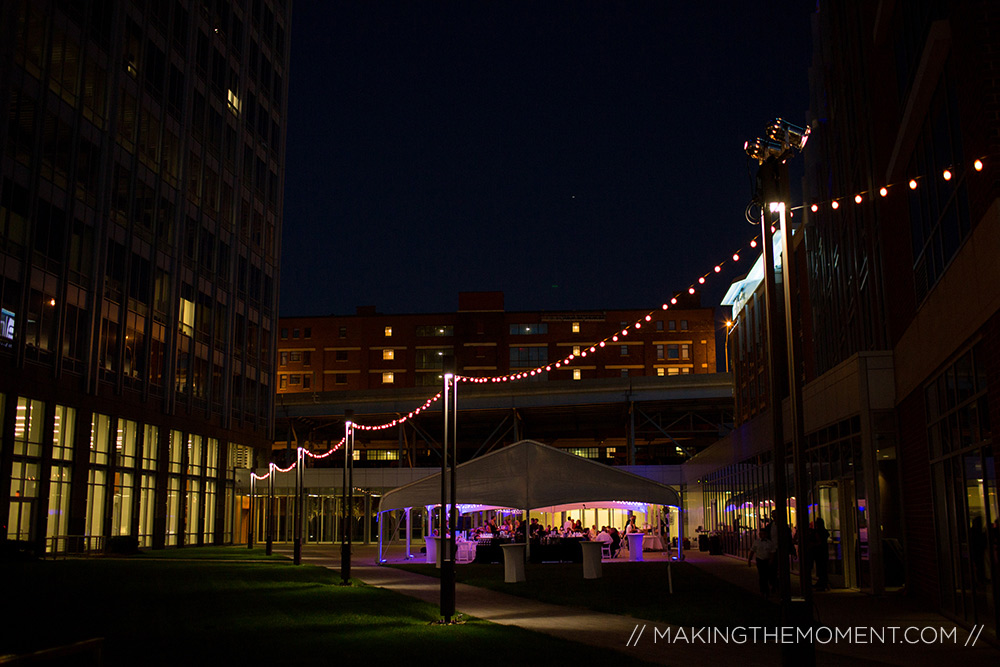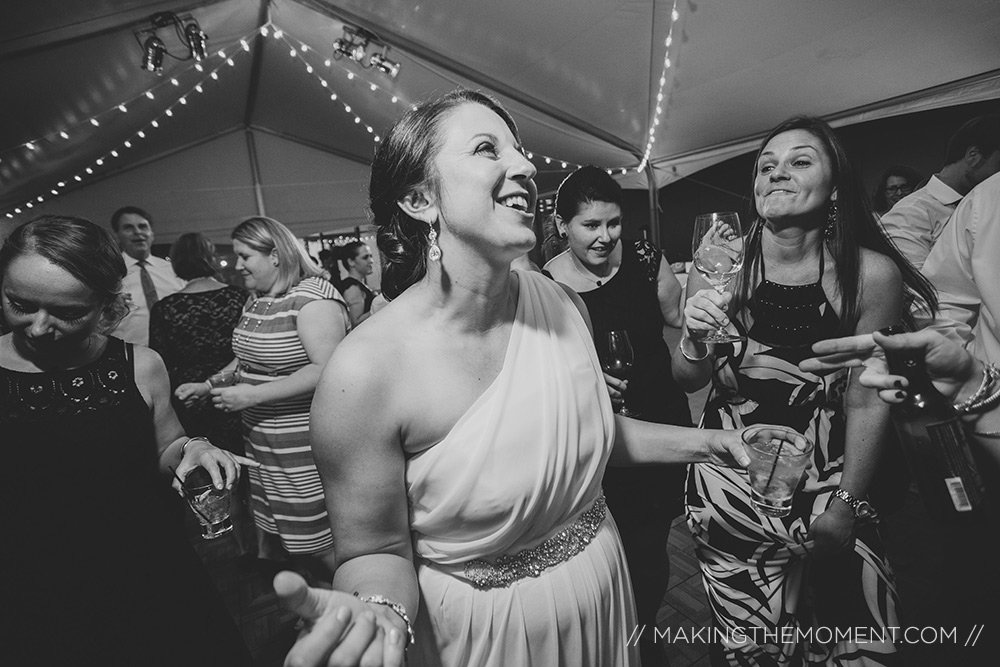 They may be beautiful and cute, and they shared some sweet moments throughout the day, but now it's time to shut-up and dance.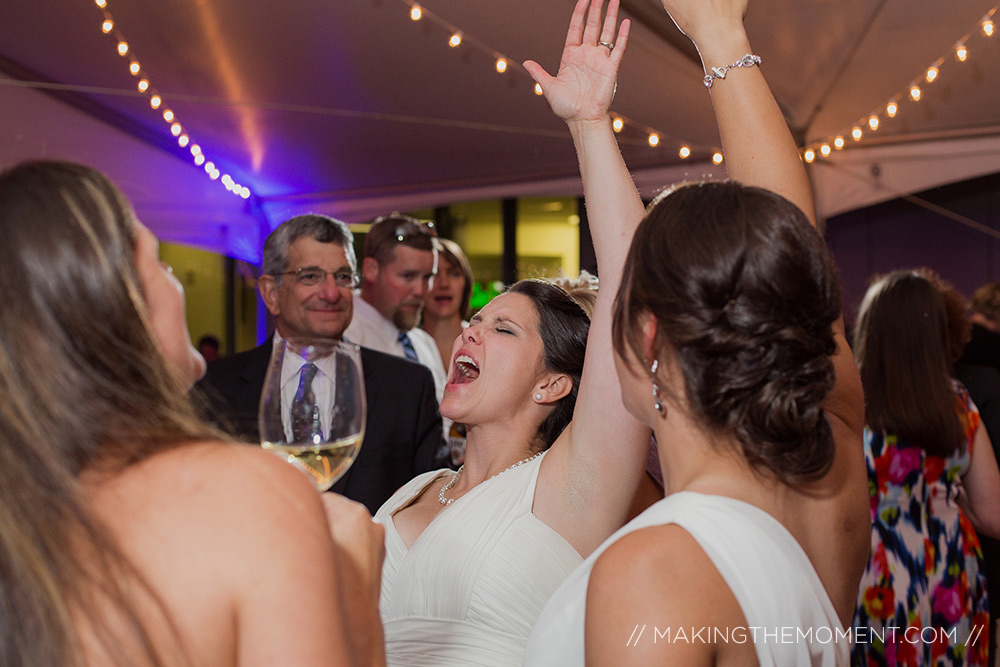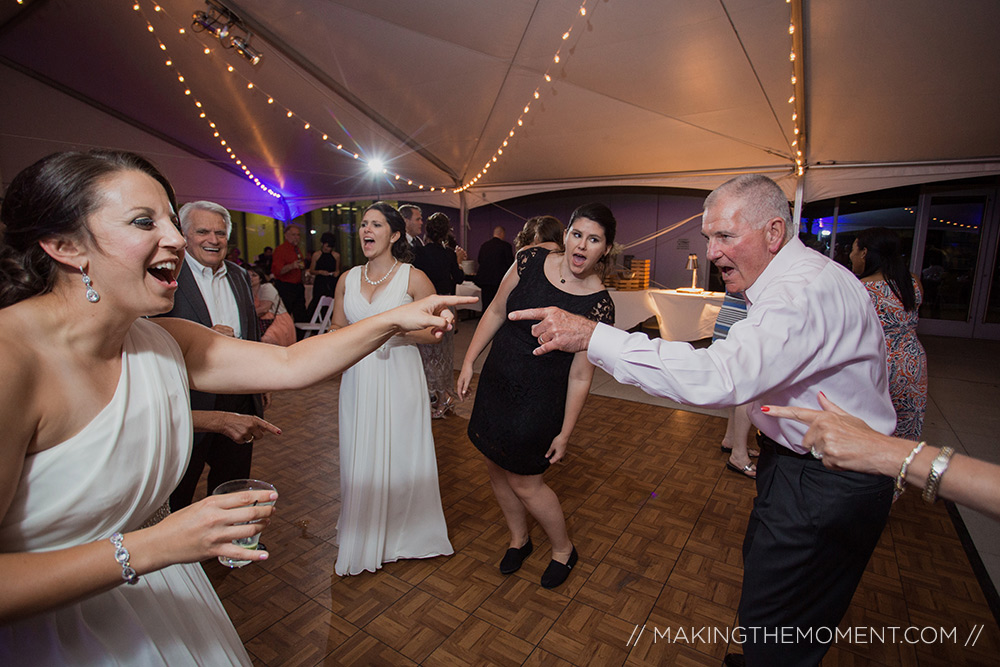 Dad got in the the action, hands up ya'll!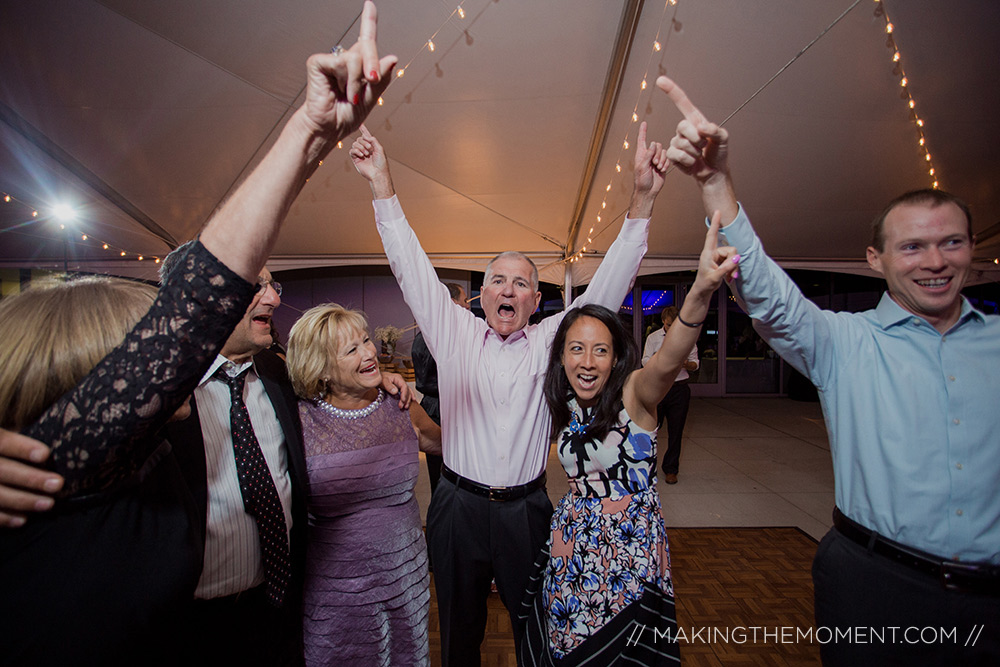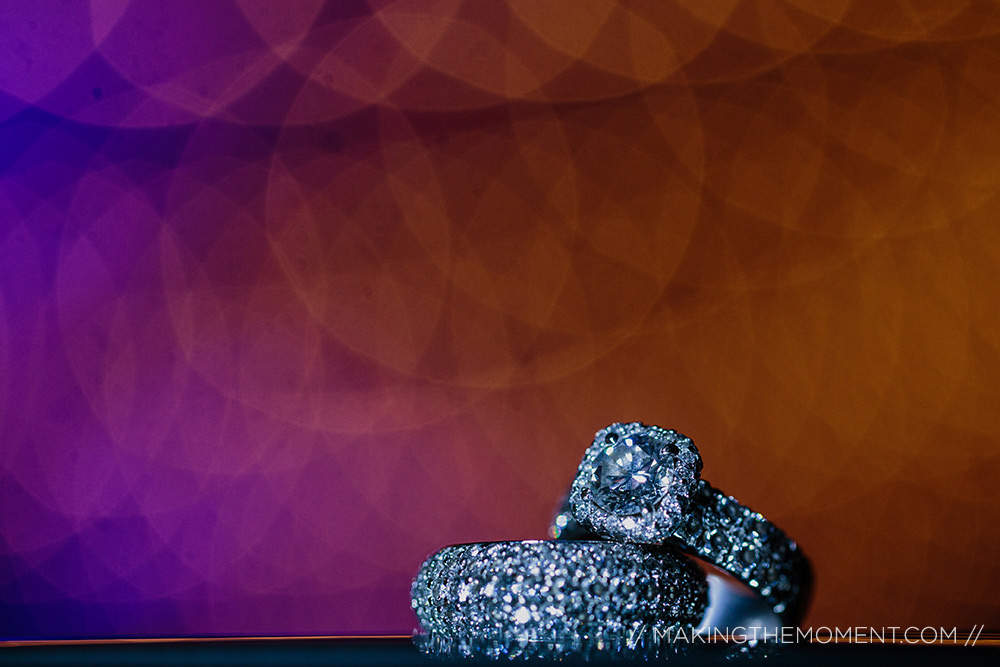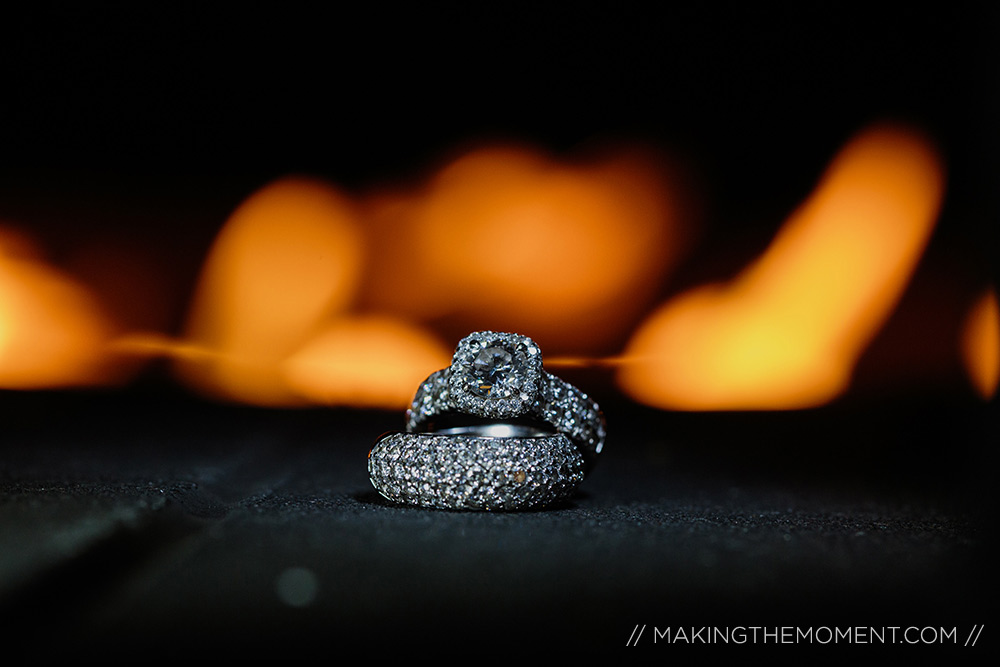 I always love ending the blog with ring shots.  A sign of endless love and for these two nothing could be more true.  So glad I was able to share the day with this incredible family.