Ok, hold on. WTF.
Arcade Wedding. Check.
Beautiful day. Check.
She did whaaaaaat?  Read on.
*Wow, I should not write click-bait for a living.  Like, keep me away from that crap.  Seriously.  No, never again.  But seriously, you should read what I wrote and what she did for Jimmy, because it's much cooler than this text that I'm trying right now*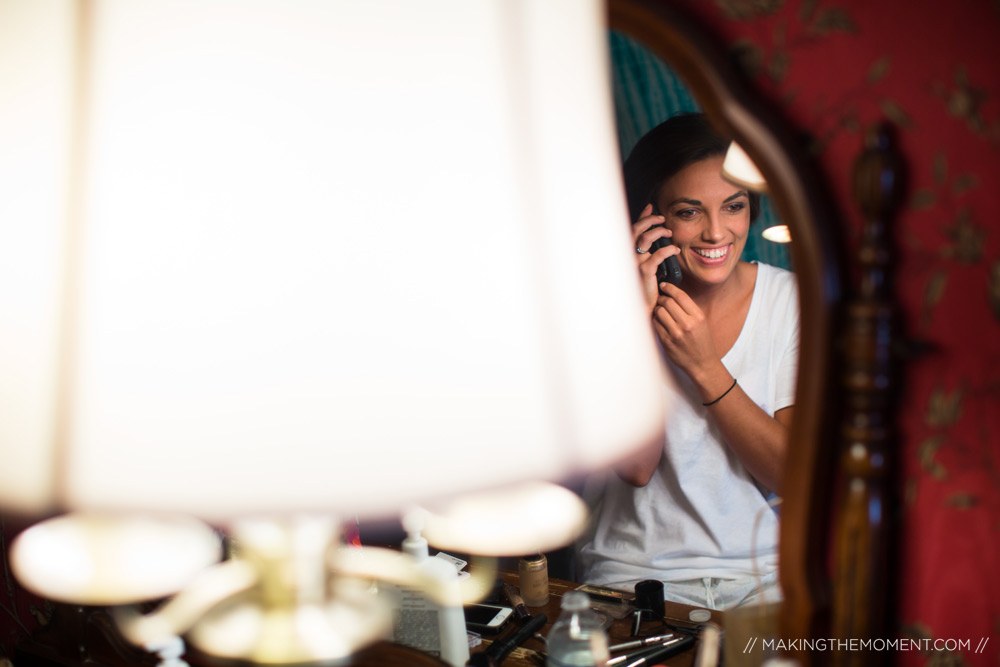 How effing cute is this?  Jimmy calls, she lights up like a Christmas tree.  Note the red wall-paper, synching and completing my tired analogy.  Fate.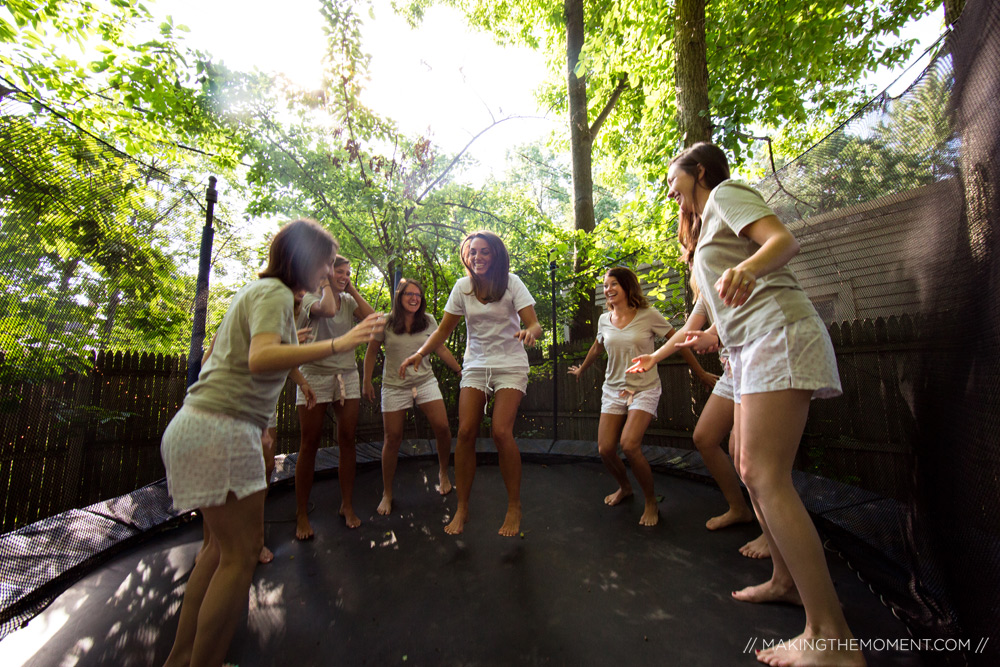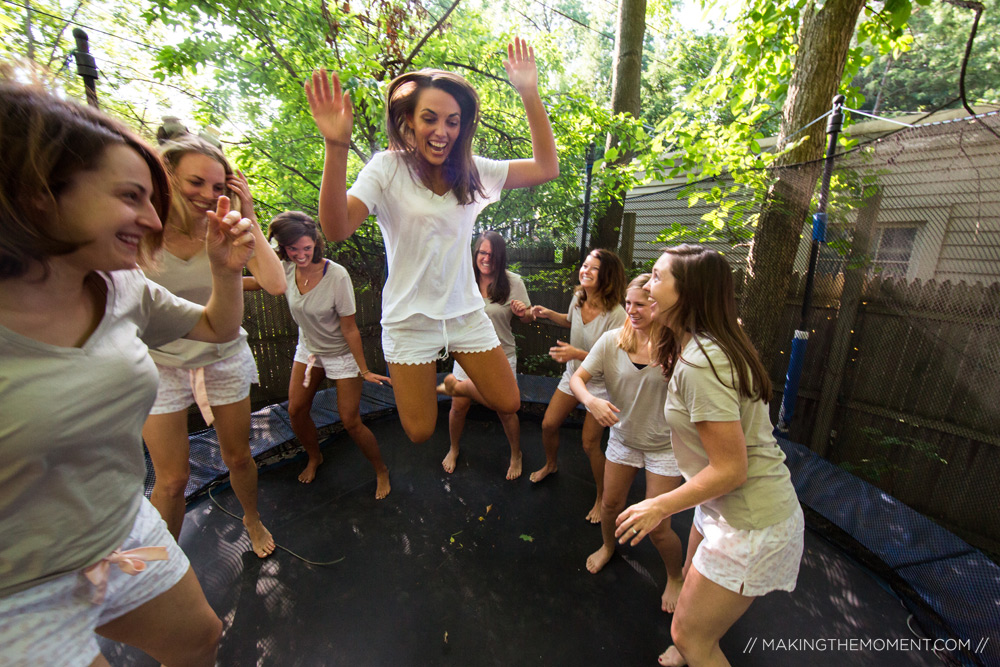 These girls grew up in this backyard and on this trampoline.  This was their idea, but they'll tell you that I was stoked.  How often do all of your best friends get together and jump on your childhood trampoline?  Not often.  So heed that time.  Take advantage of it, and forget the weight limit.  These chicks are light as feathers.  Weight limit, schmeight limit.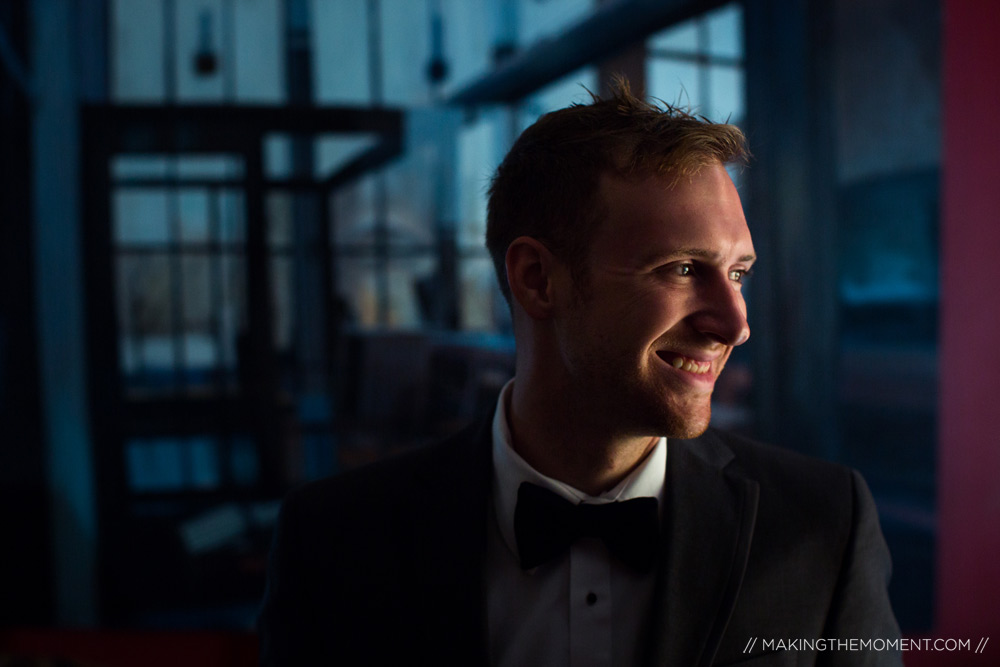 So, Leigh is an amazing artist.  Seriously.  Amazing.  She's going to make me something for my house sort of amazing.  That's her painting behind Jimmy.  I left the red wall on the right side just so you wouldn't be warped into some nexus of universe because the painting looks ultra-realistic and beautiful.  Can you tell I'm fan-boying a bit?  Yeah.  What's it to ya?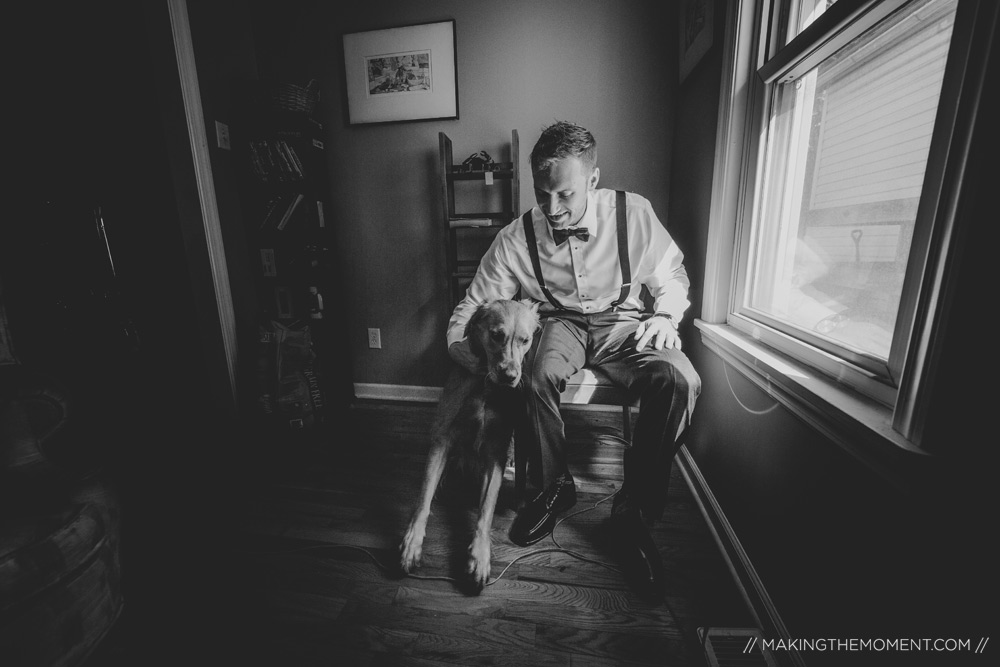 Is there a more important portrait?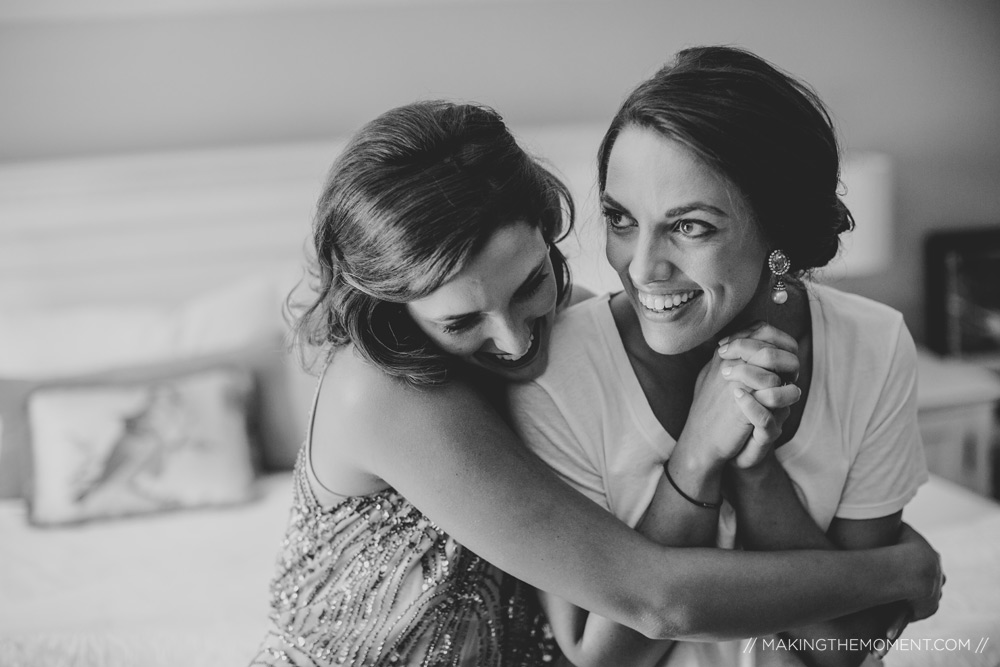 Ok, maybe this one.  This is one of my favorites.  Sister hugs.  Yes.  It kinda sounds like a spin off of a reality series, without the weirdness.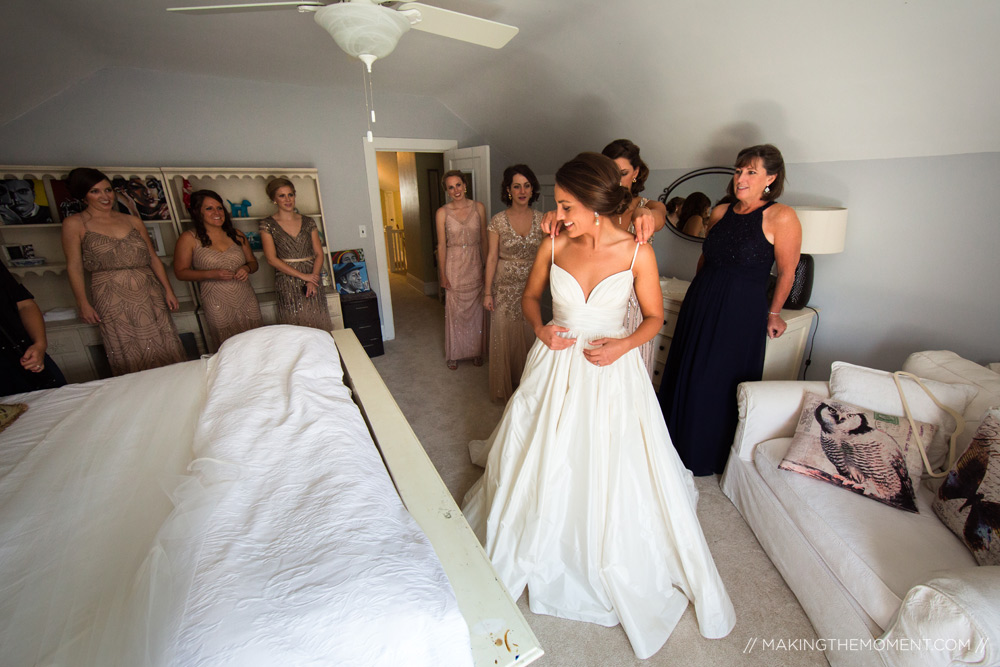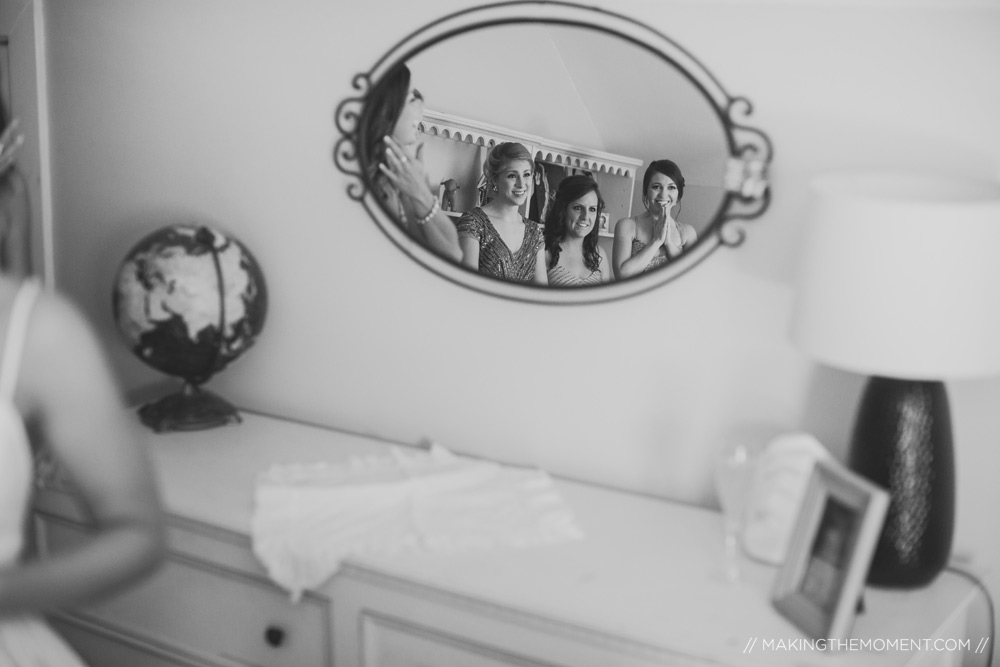 When you have real friends, it's the best.  The friends that are genuinely happy and excited for you.  I think these girl were more giddy than Leigh was to get that dress on.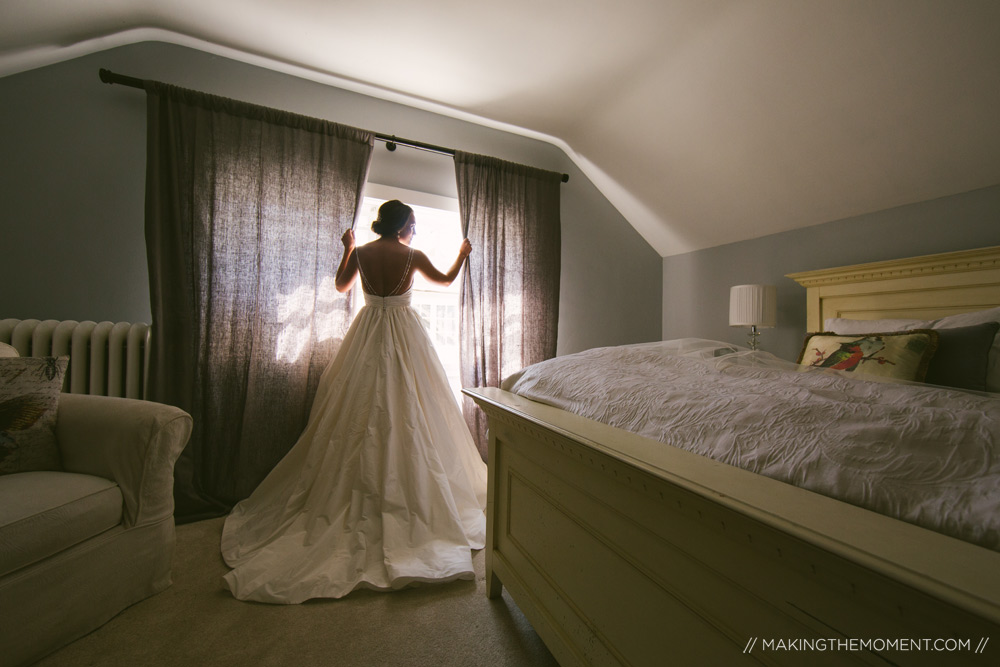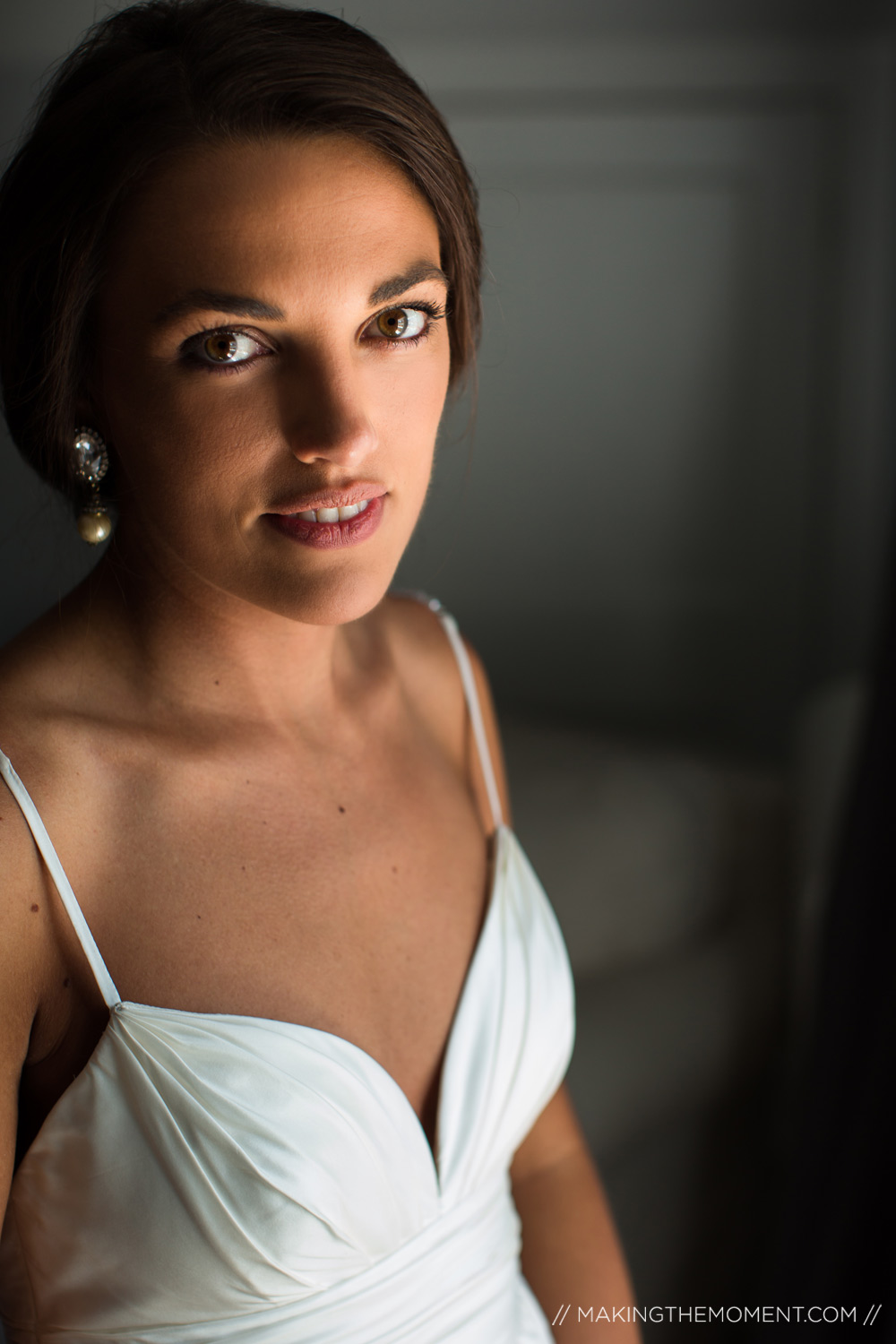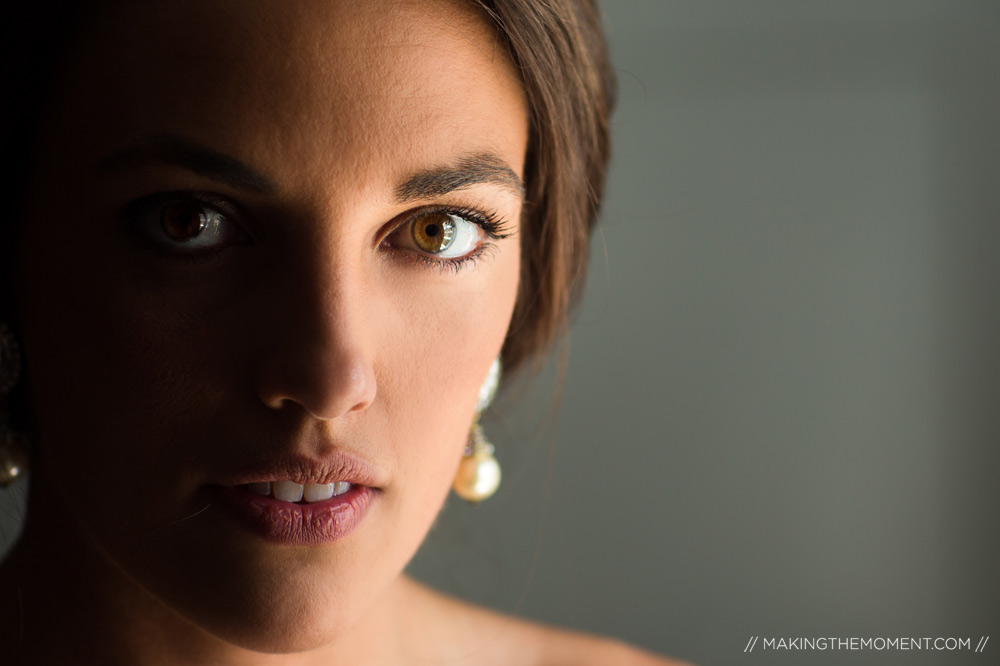 Jimmy.  You win, bro.  You win.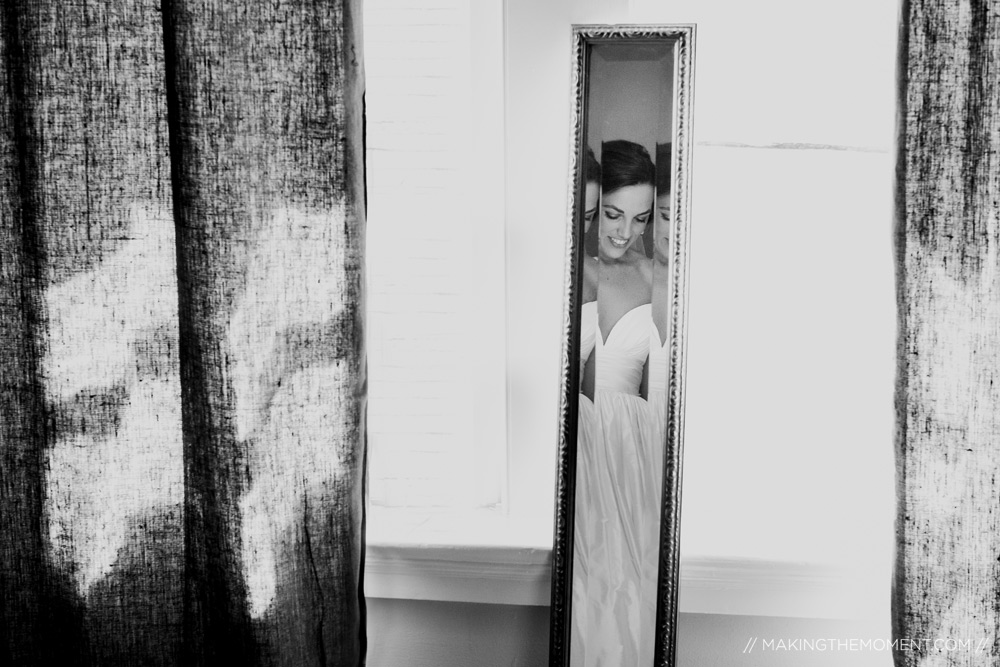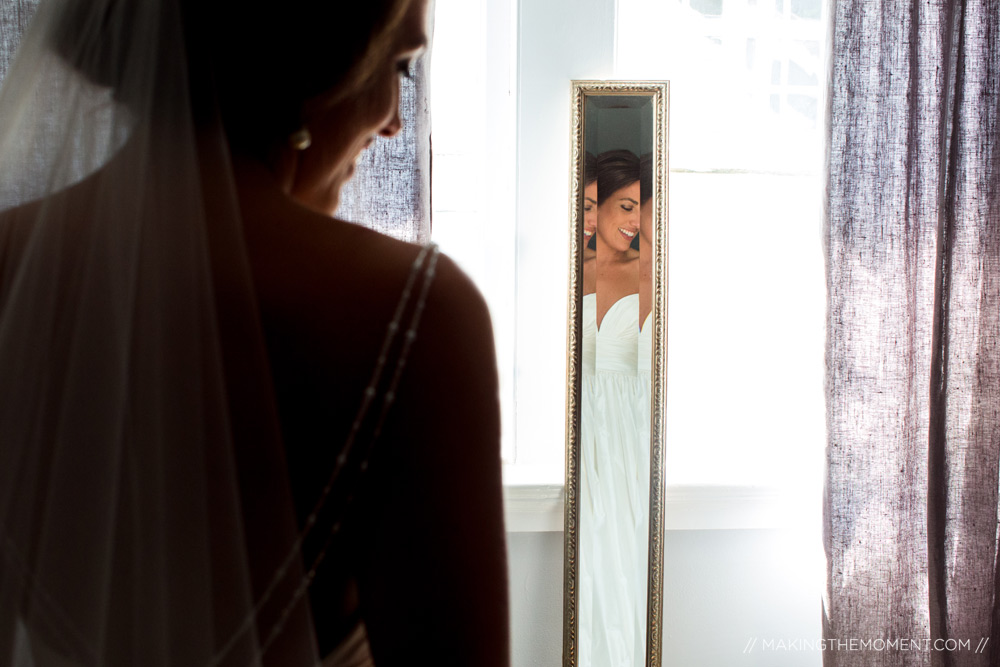 Speaking of the dress, Leigh absolutely glowed.  I caught some of my favorite bridal portraits in a while here in this third-story room in her parents' gorgeous home.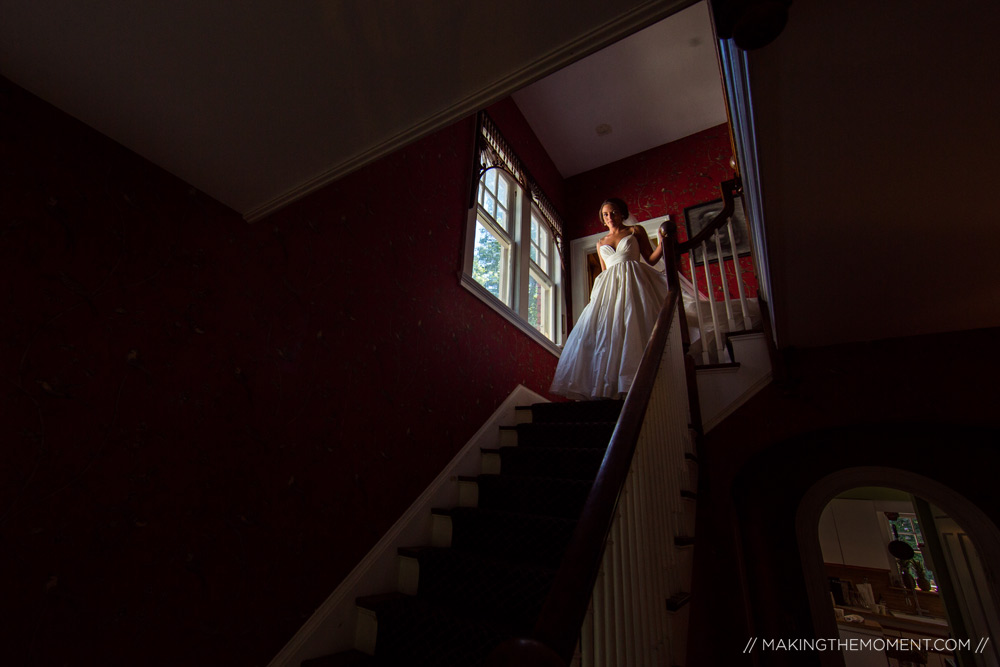 All of the yesses that I have to offer.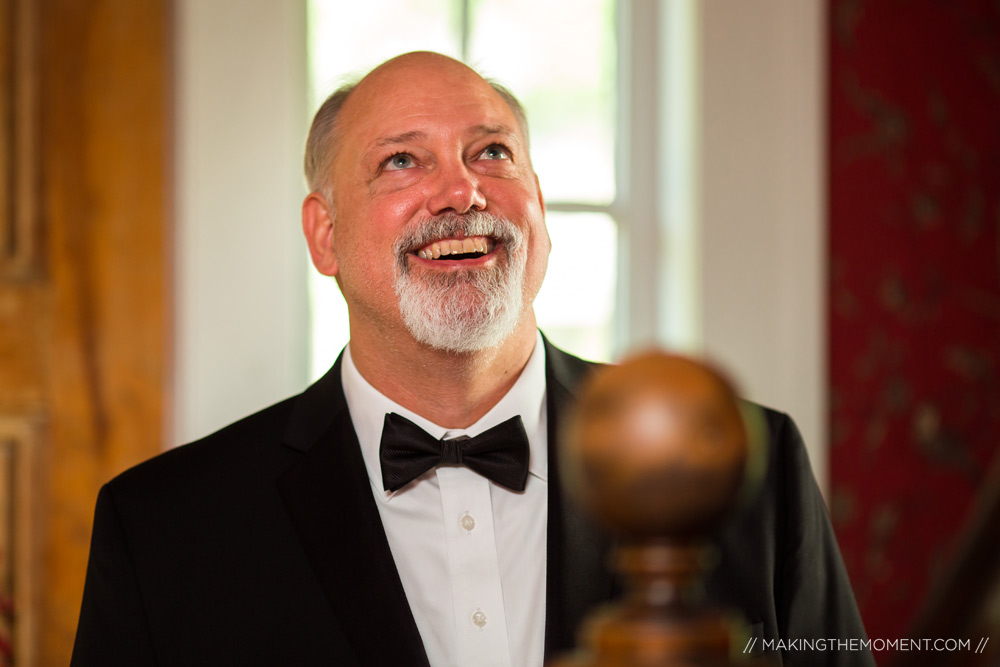 Her pops was also quite pleased with his life's work.  I would say you raised a fine daughter, sir.  Fine indeed.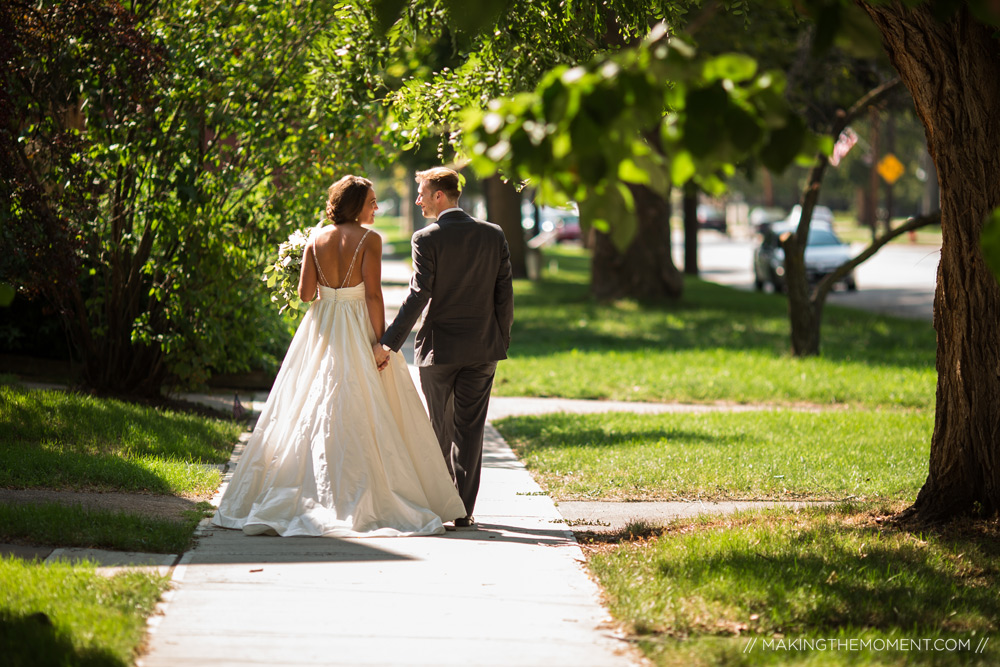 So, we popped out to Tremont and hung out at their favorite bar, Hotz Cafe.  They're regulars.  Typically hogging the shuffleboard table, but more on that later.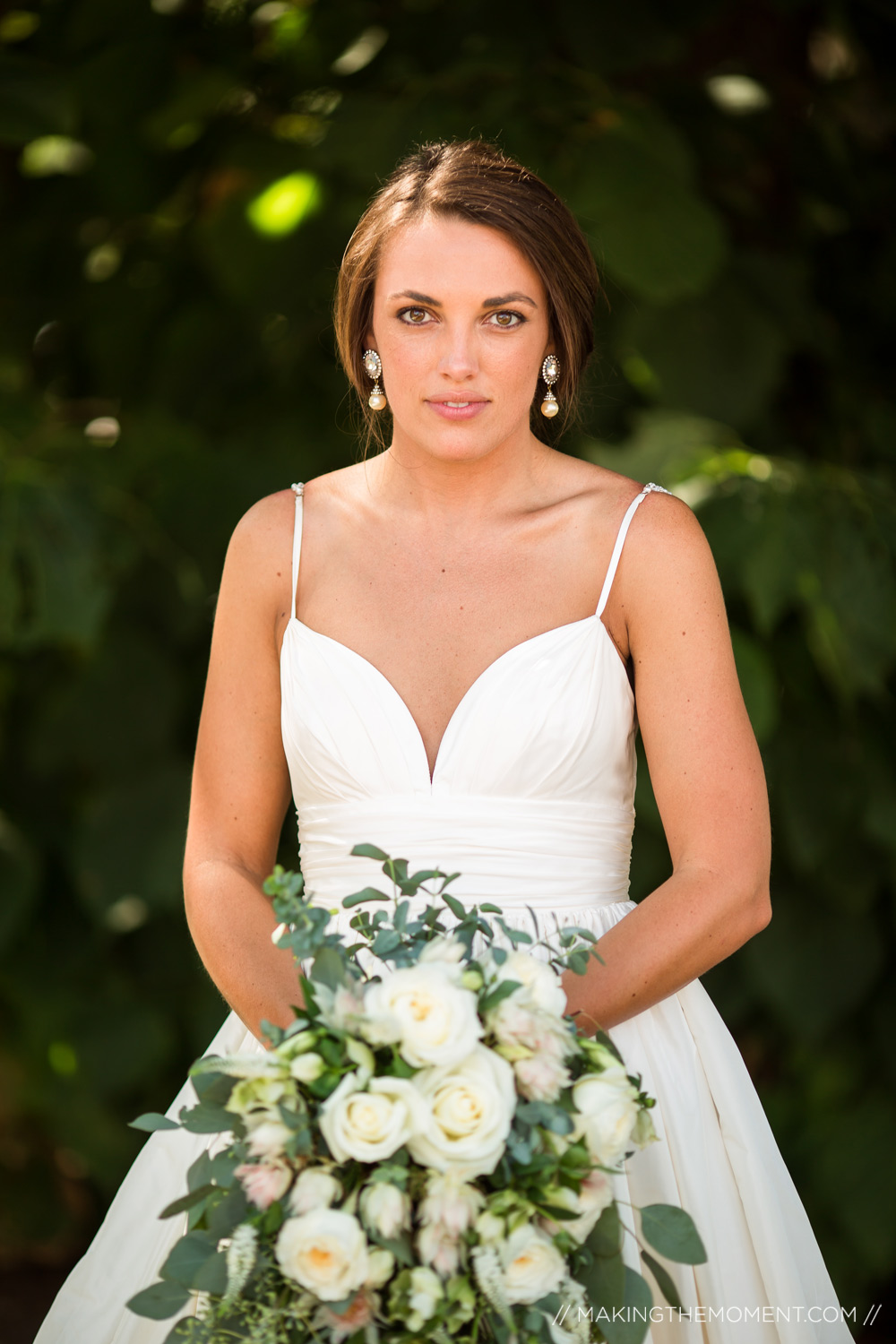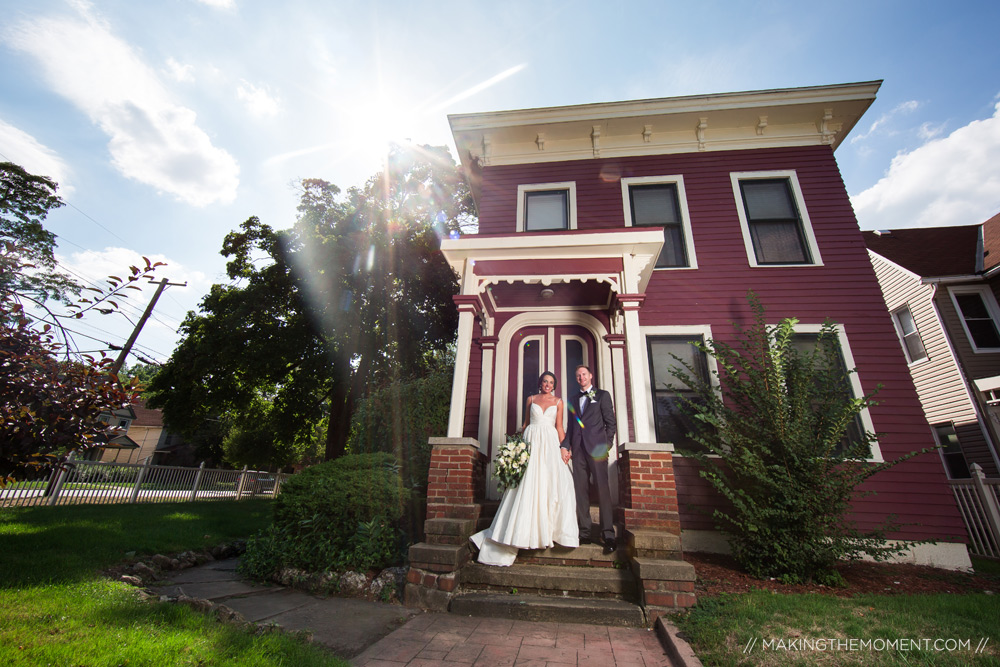 This is where Leigh lived when they started hanging out.  Right across the street from Hotz.  It's like the Perkins corner.  You can trademark that, just give me some friggin' credit and a beer.  Or just a beer.  A good beer.  That's where I draw the line.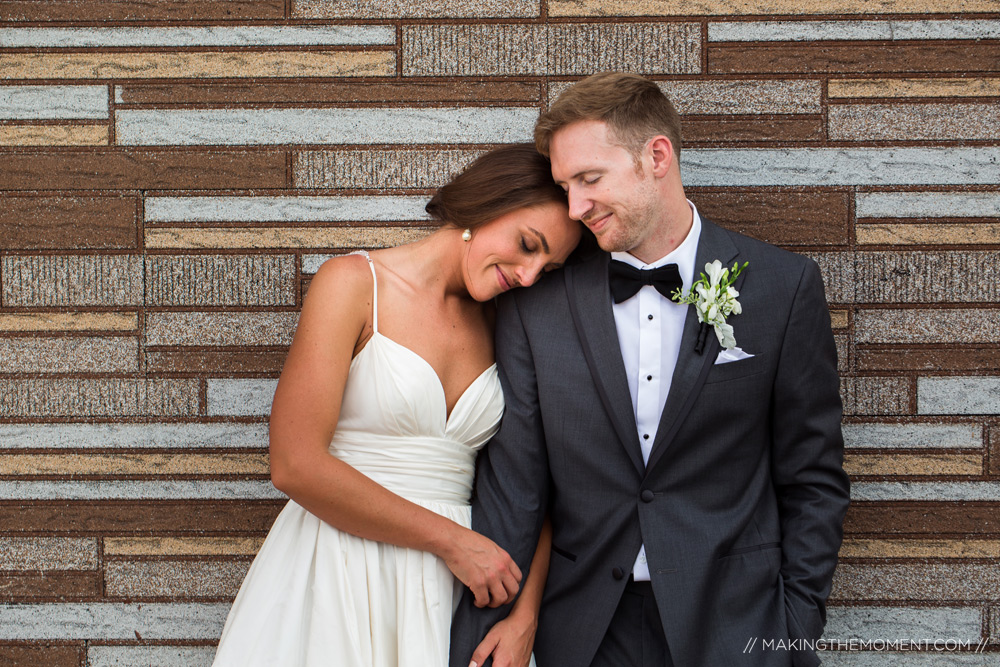 Adorable.  I didn't tell them to do that.  They just did that.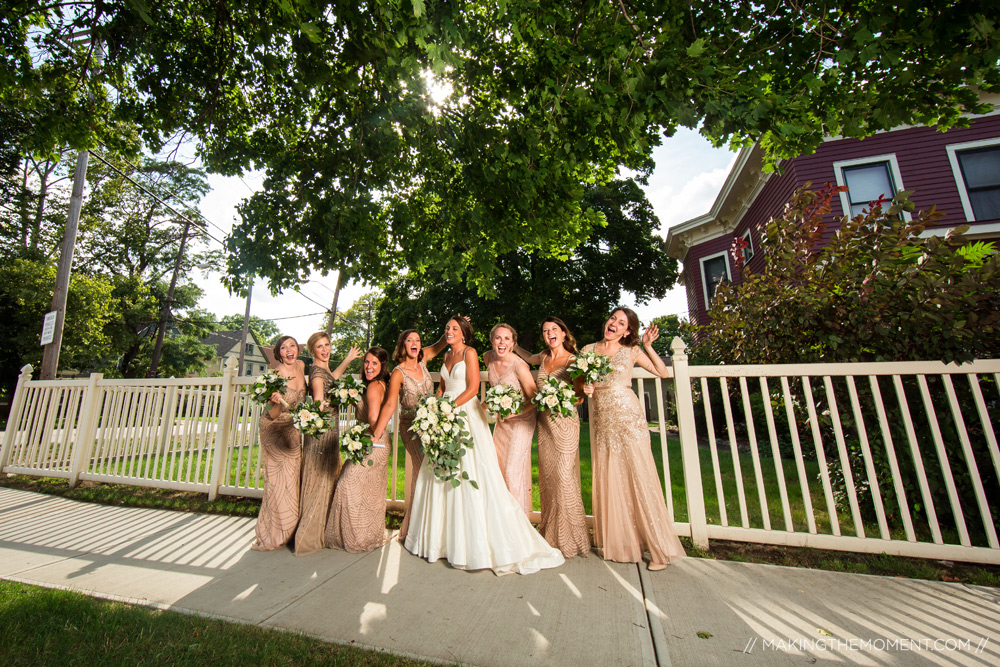 These girls in a nutshell.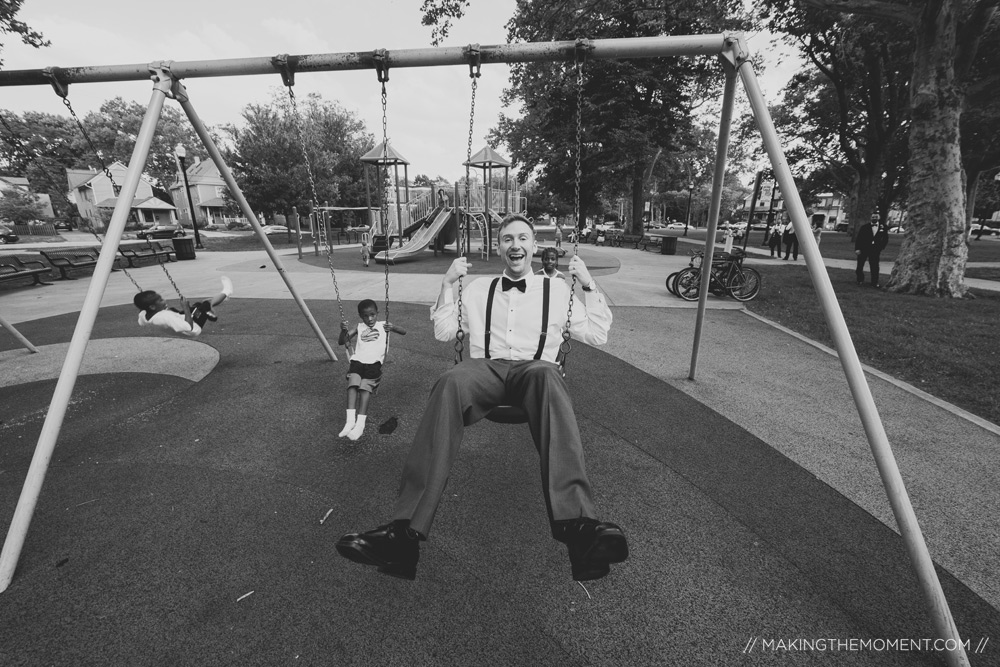 Jimmy in a nutshell.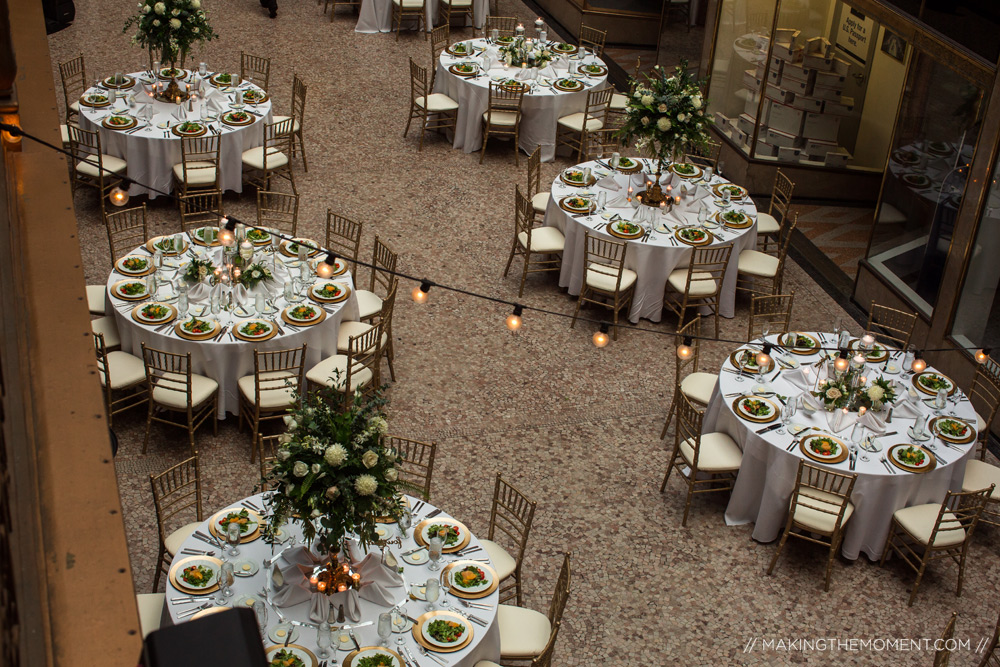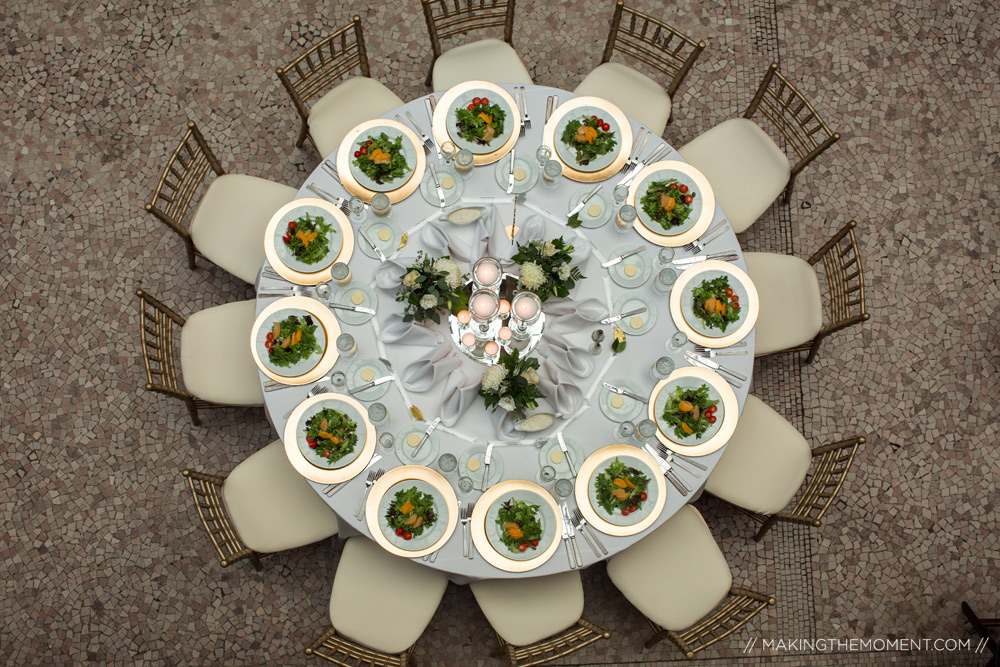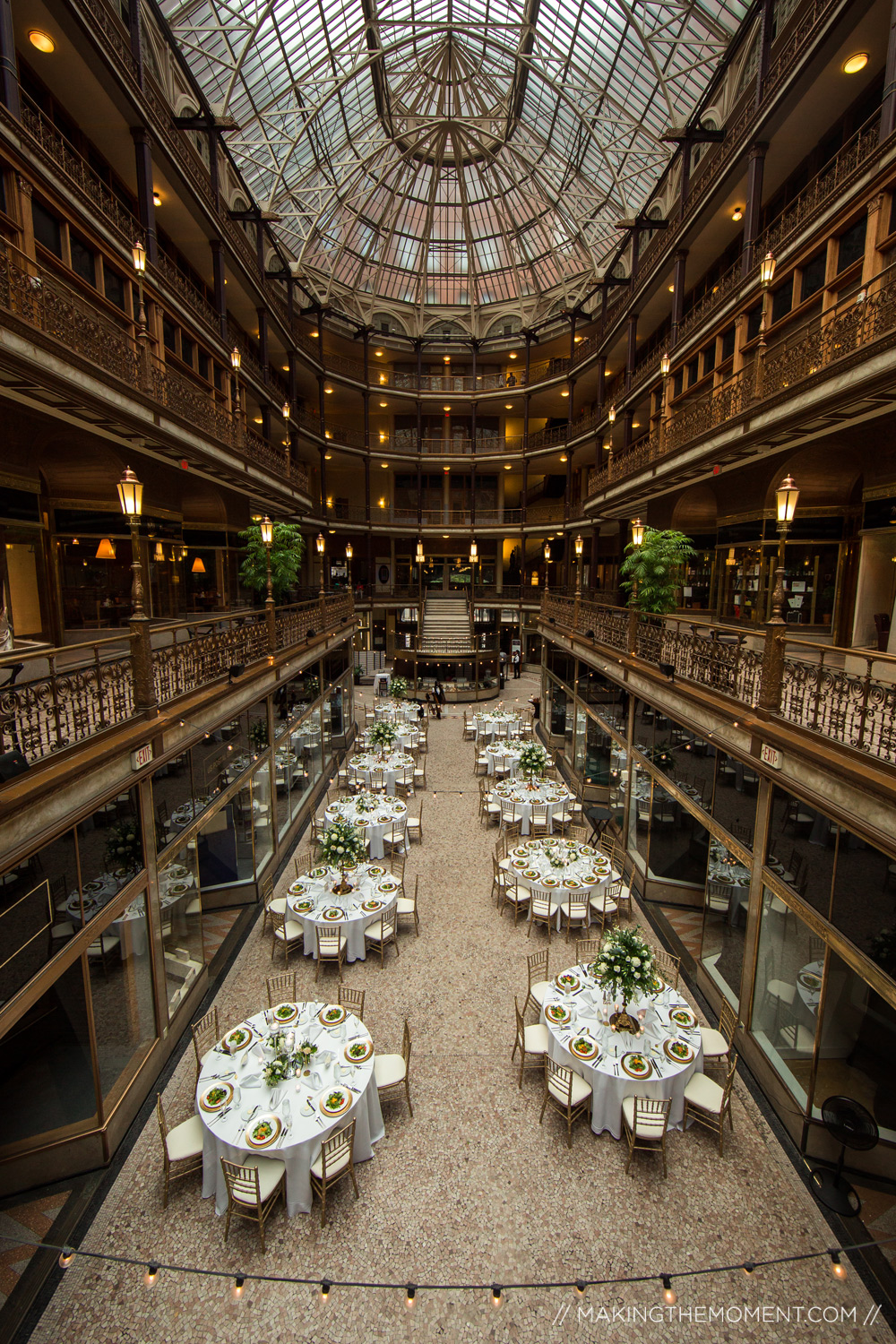 This place wows me every time.  Every time.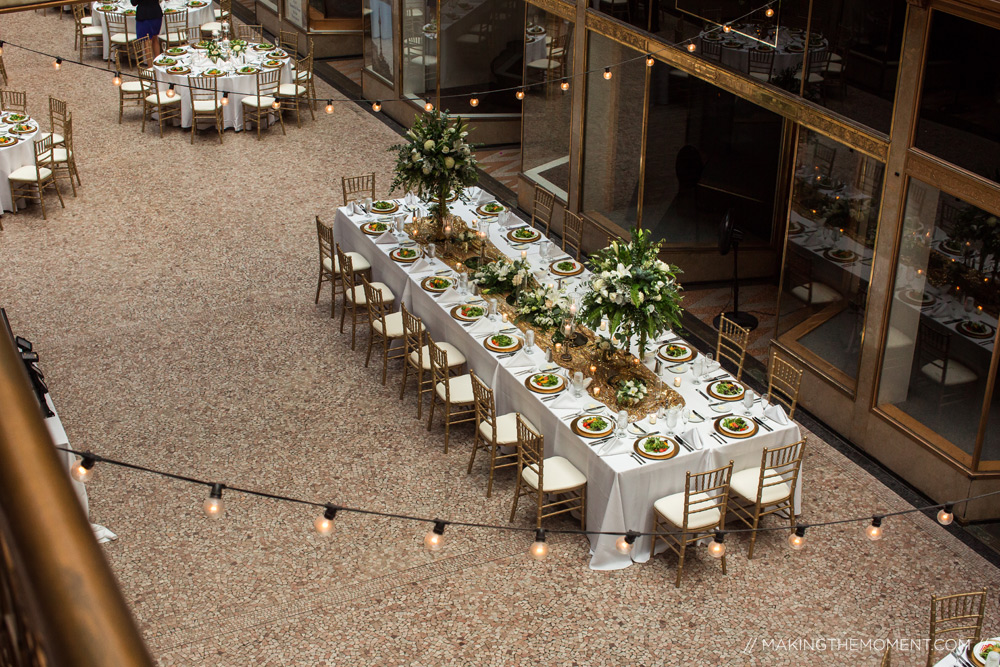 K so READ THIS:
Leigh made Jimmy a surprise.  She hand-crafted, slaved, and hand-hewn him a shuffleboard table. Right.  You read correctly.  She made this.  She made it.  With her bare hands.  For him.  Quite easily the coolest wedding gift I've ever seen.  Not even close.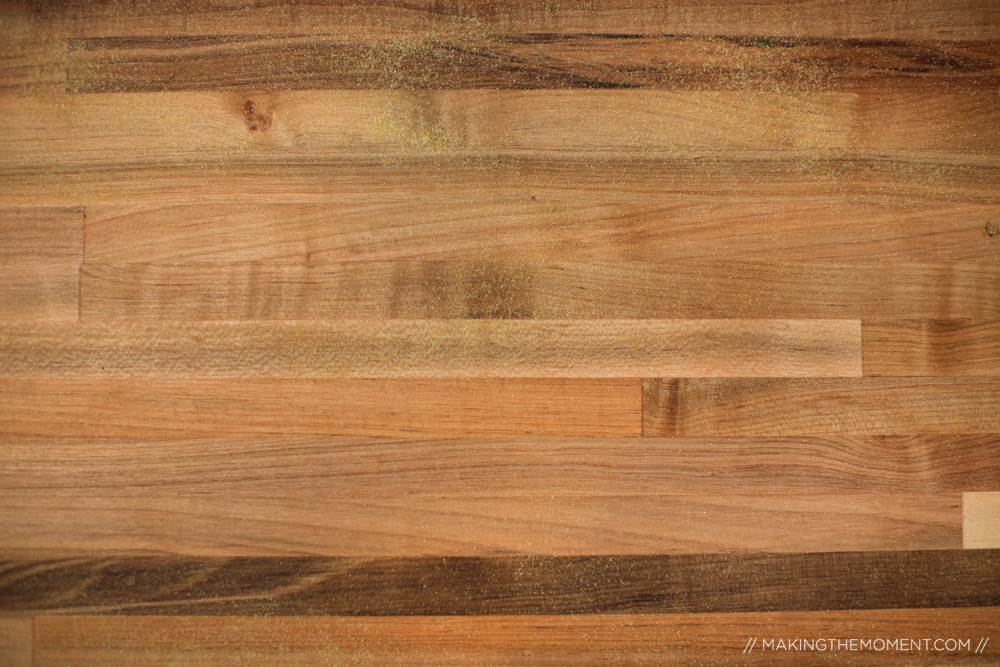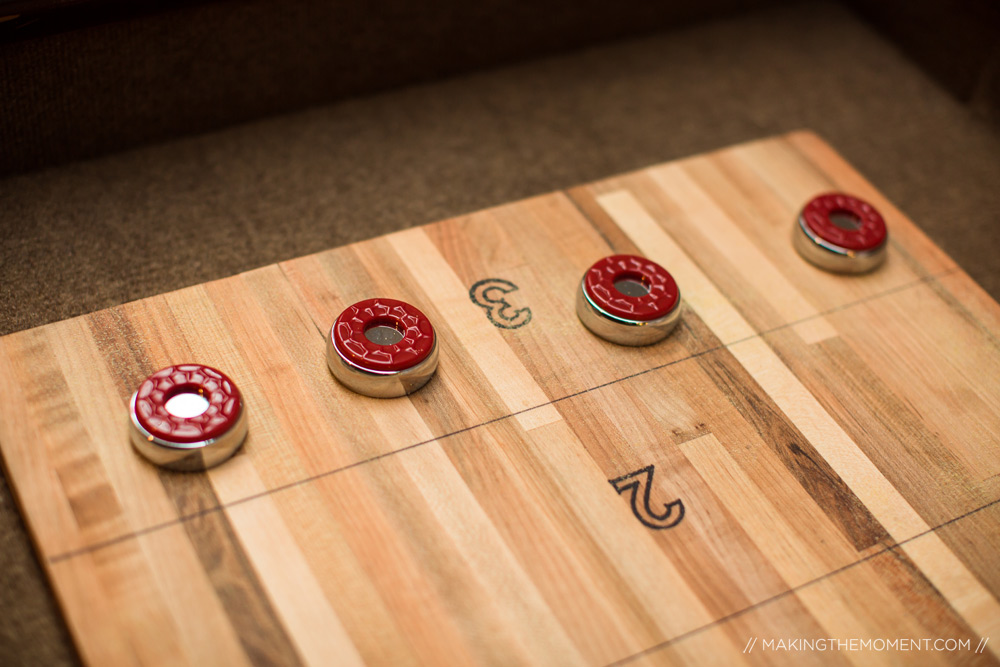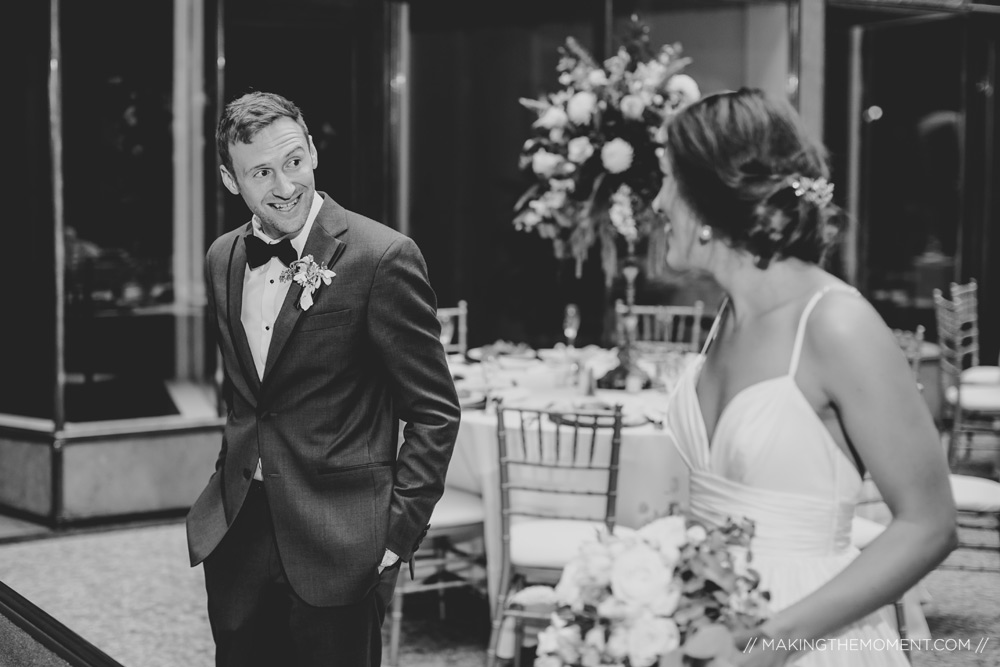 So, I distracted Jimmy with some photos on the other side of the Arcade  whilst they wheeled her into position.  I mean, I delivered the photos and they were cool, but it was awesome being in on the surprise.  I kept having to yell at him to distract attention, haha.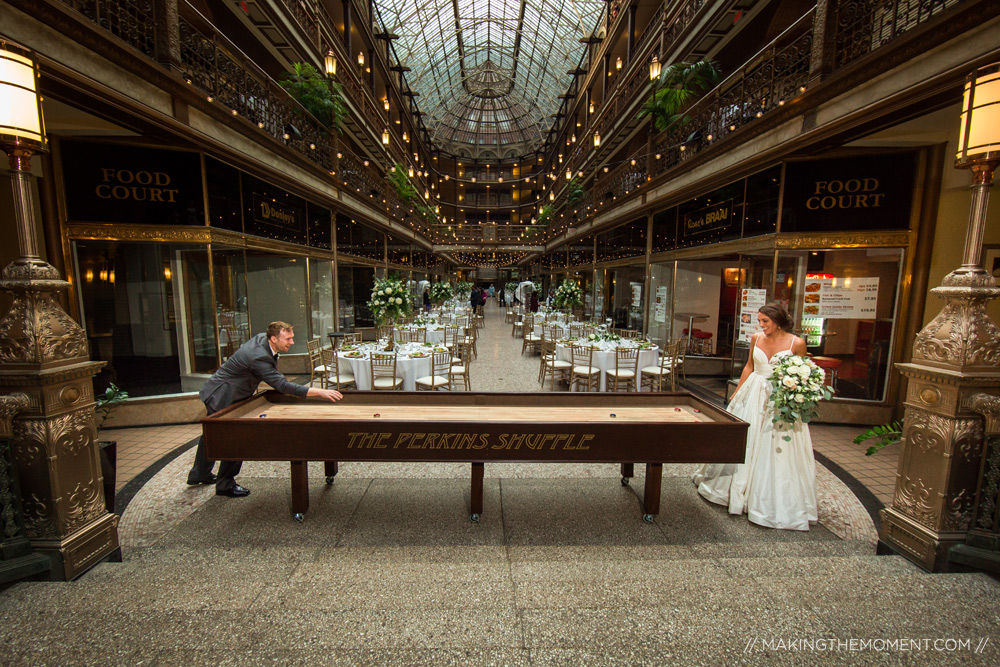 I told you, Jimmy.  You won.  You freakin' won.
Note: He lost the quick couple rounds they played.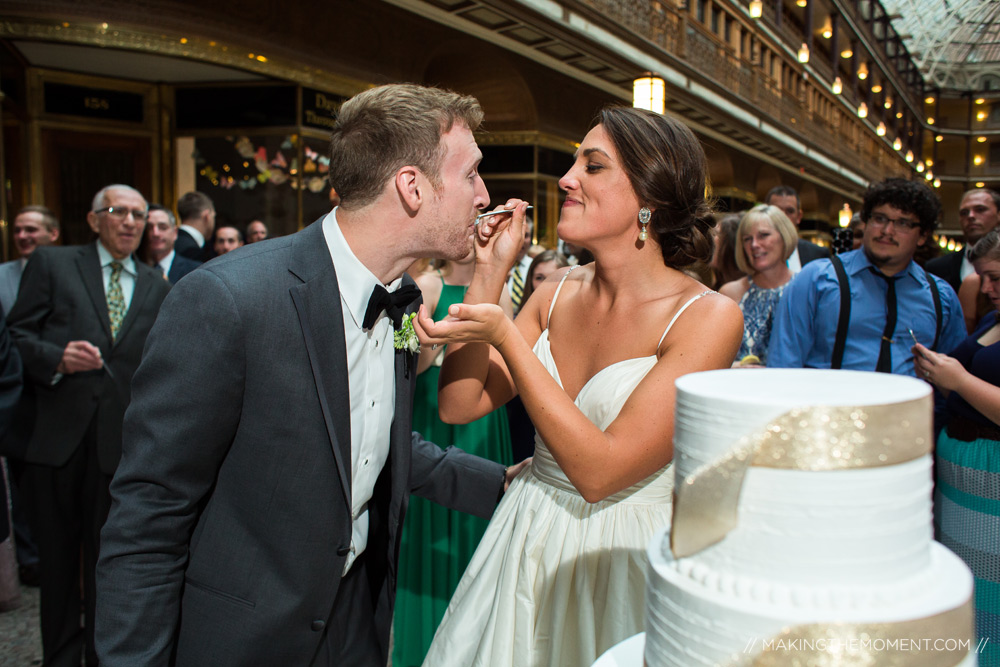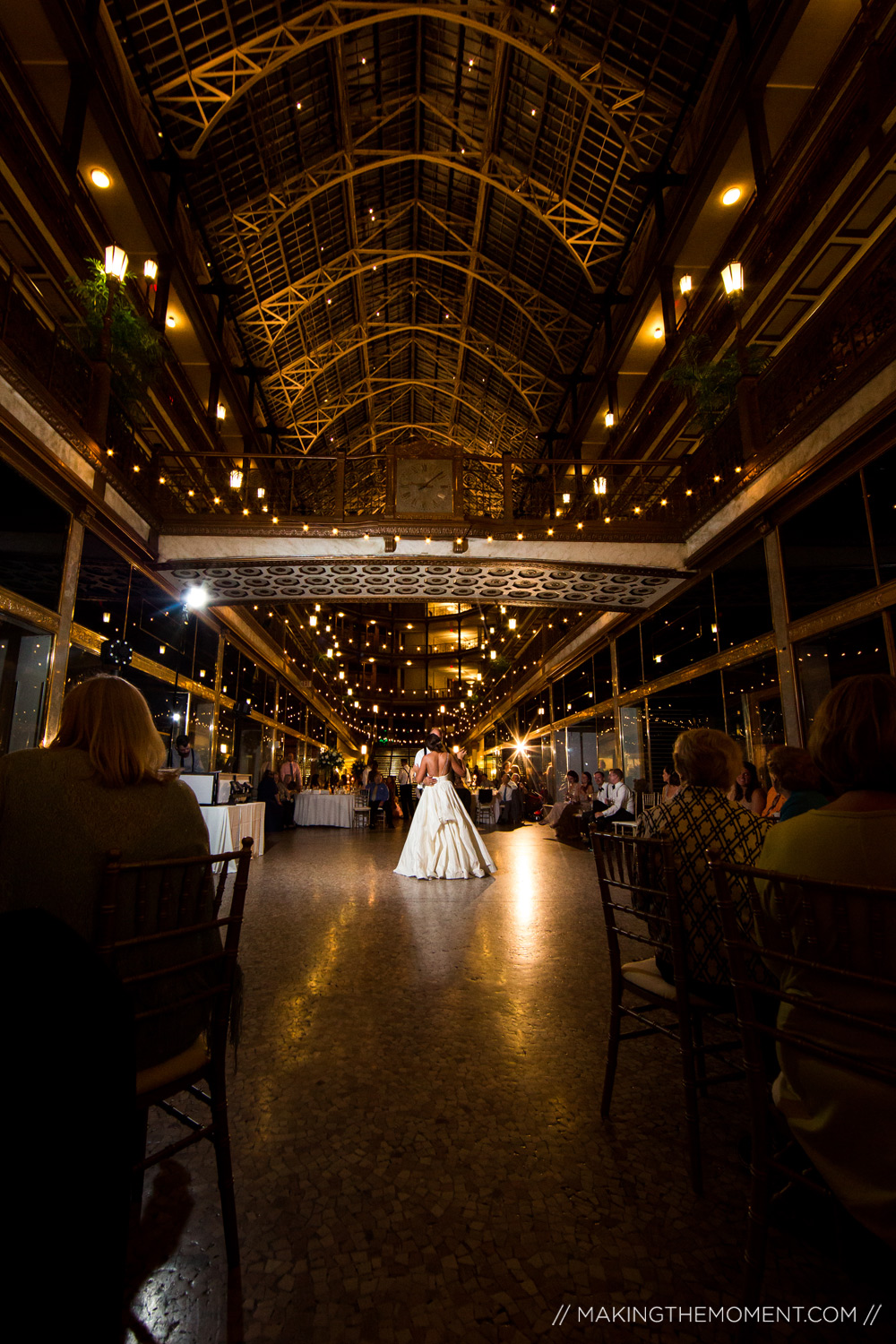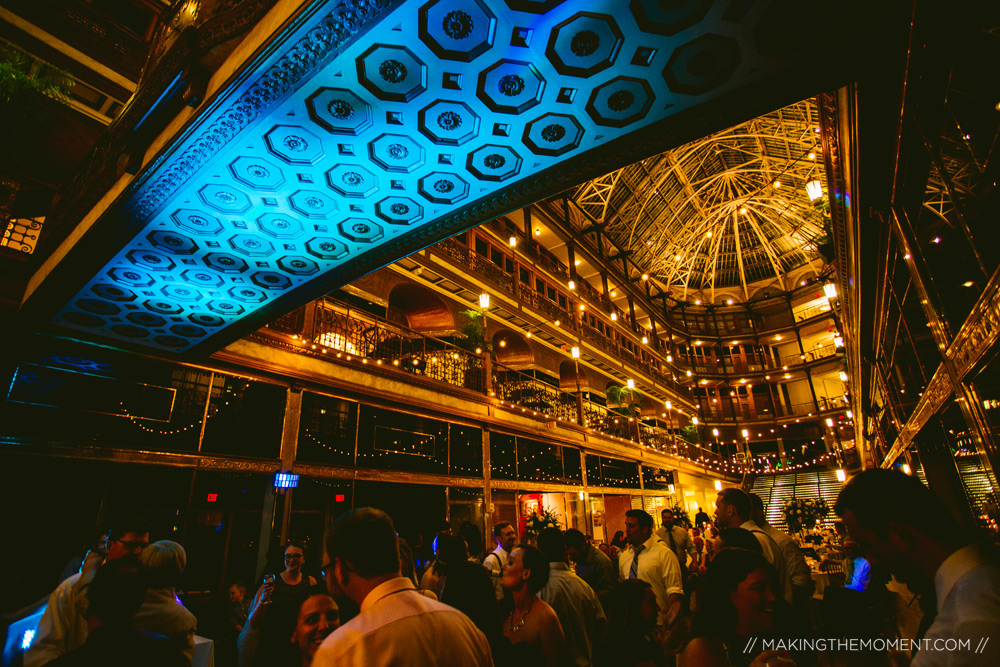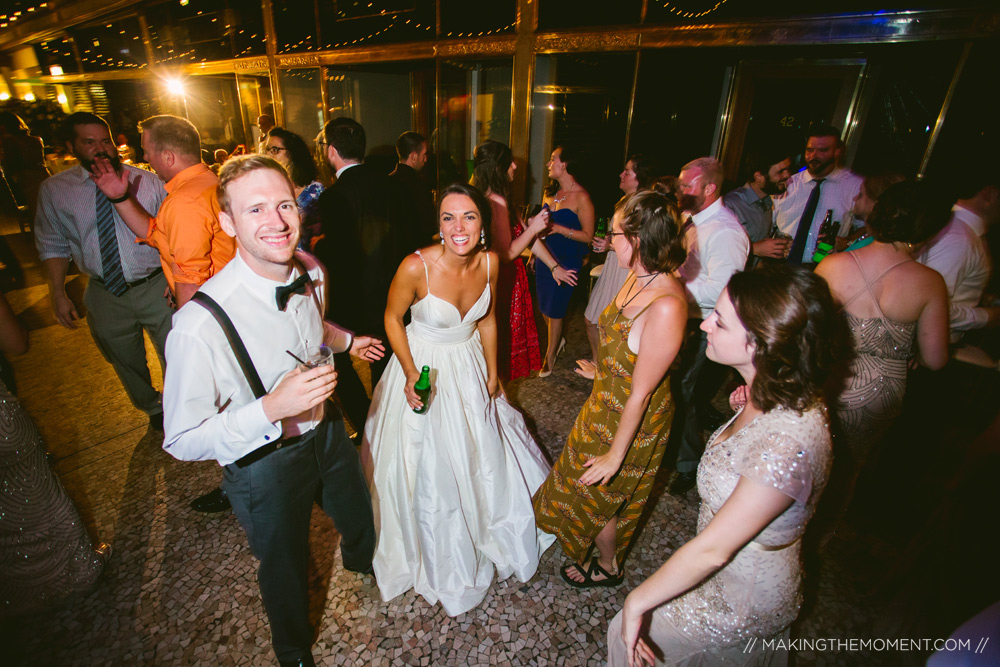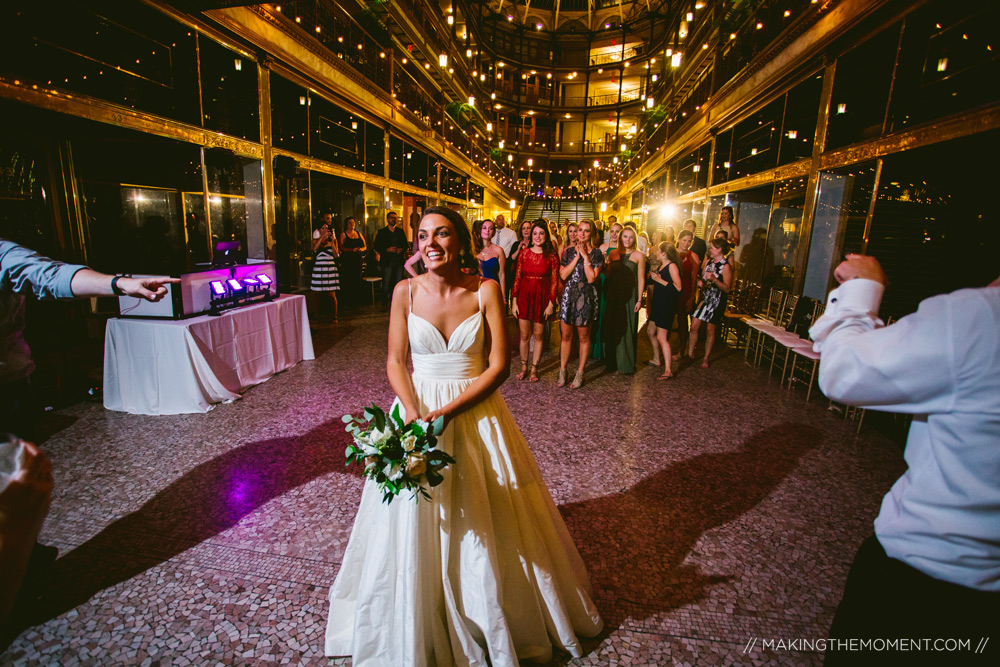 Hey, she's the bride.  This one? Yeah, that one.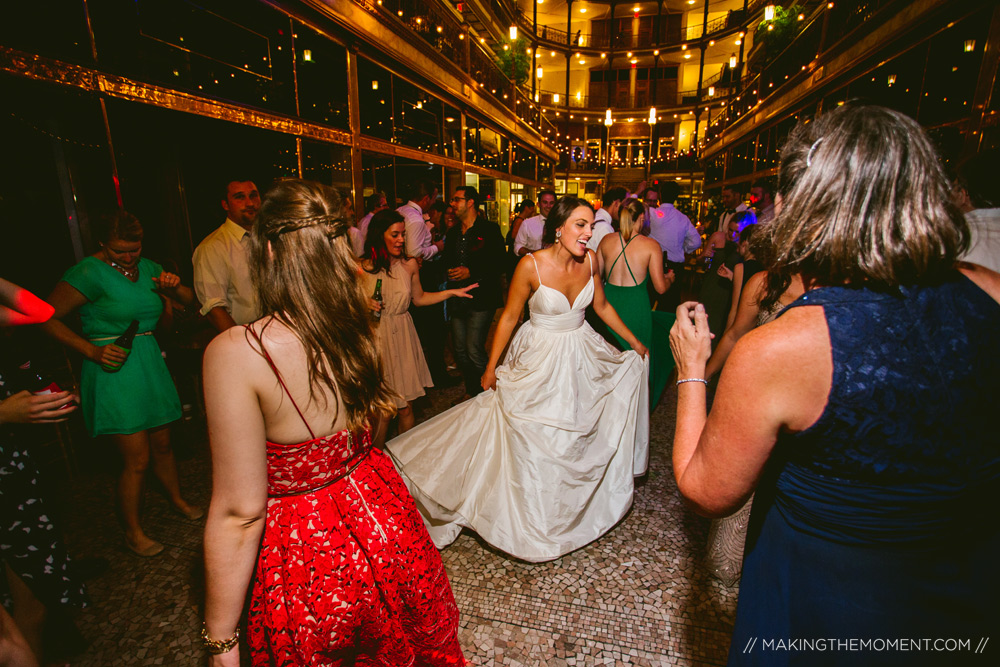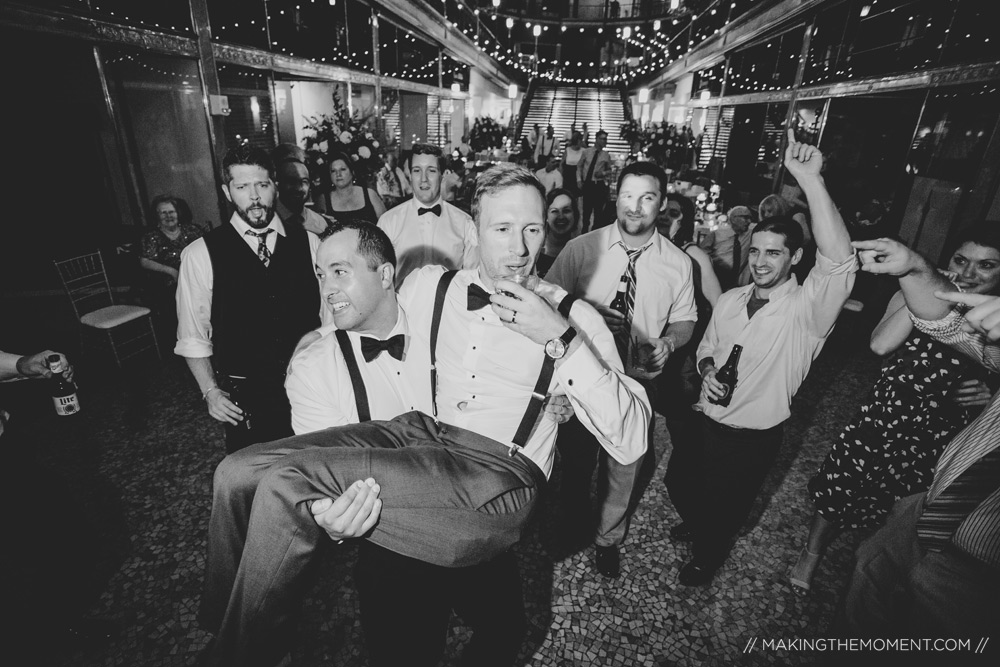 How inexplicably bad-ass to be hoisted by your groomsmen whilst continuing to lightly sip your drink of choice.  This is impressive, sir.  I commend you.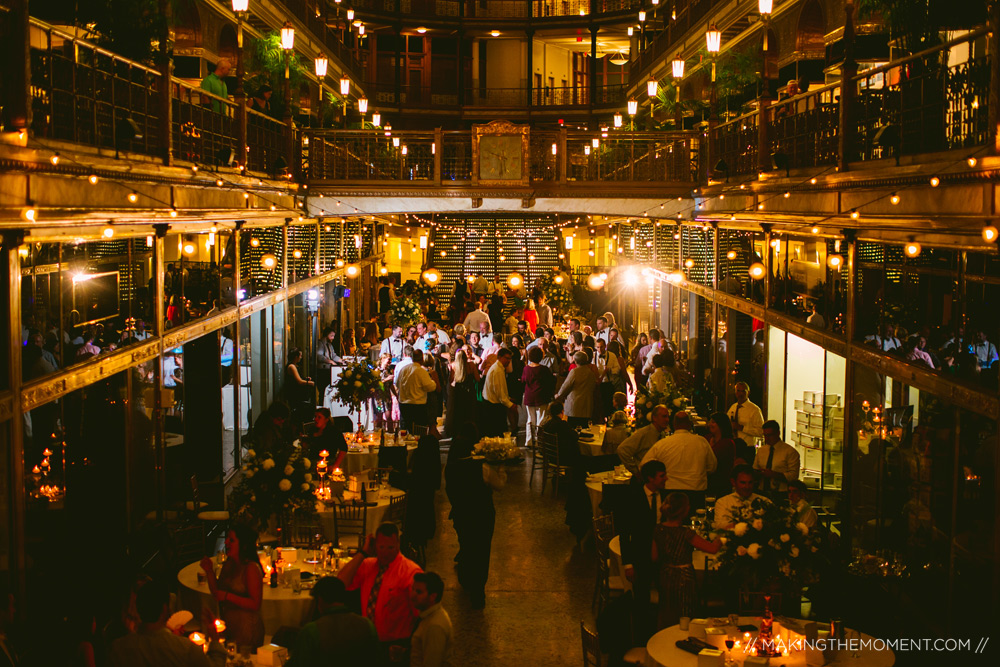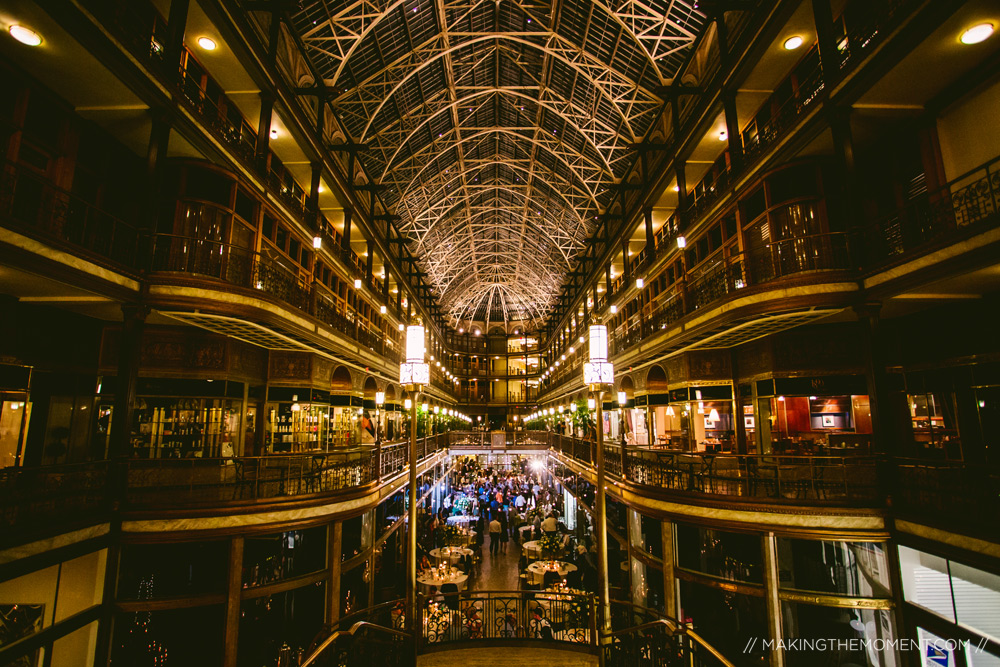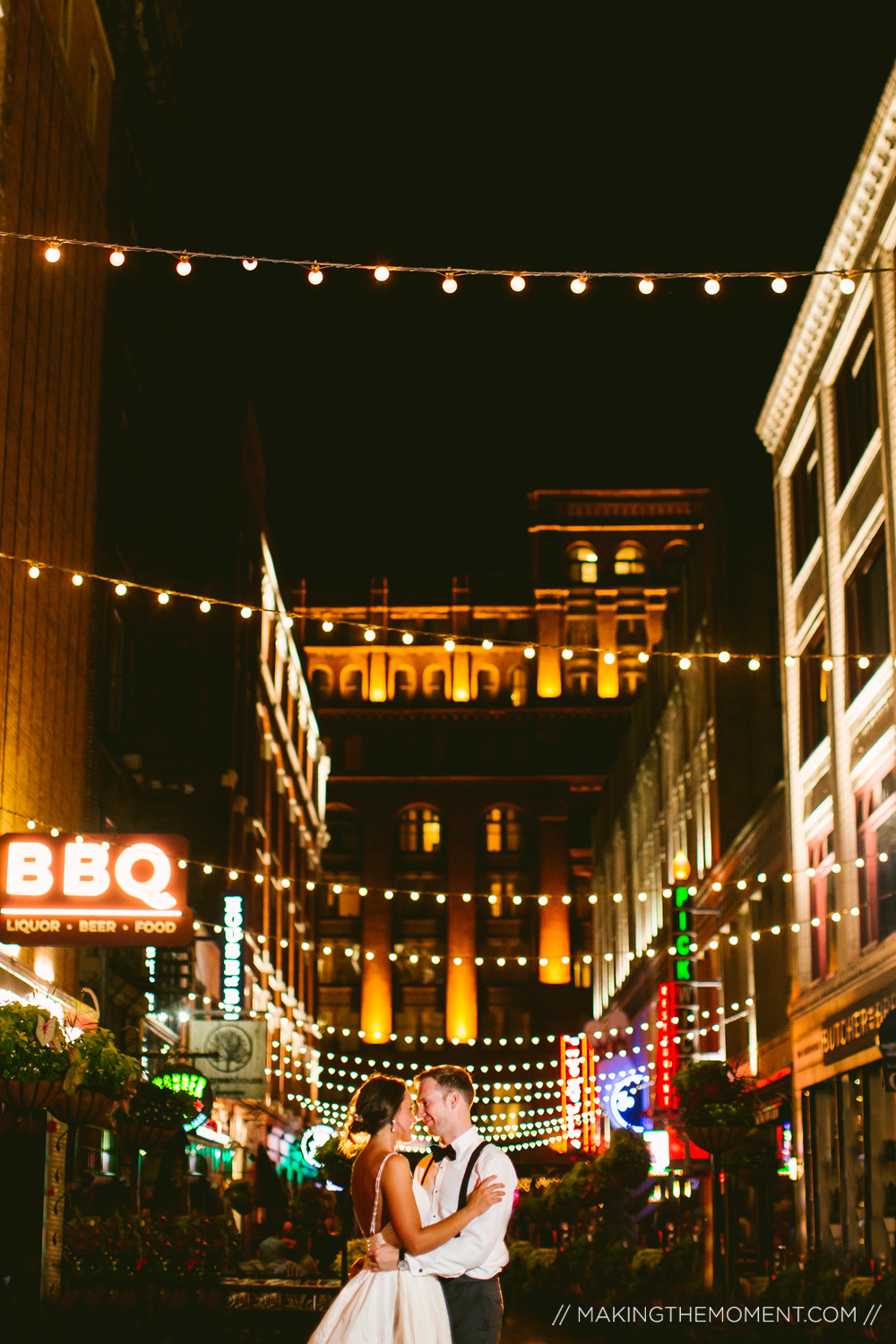 Whelp, guys.  Here it is.  Your day through my eyes.  I heart you.  Everything about you was open, warm, and welcoming.  I couldn't have asked for more.  You couldn't have given more.  Thank you.
Jimmy.  You won.